We've scoured the city in search of produce boxes for pickup or delivery in the Los Angeles area. You're having your pantry items dropped at your door, and the meal delivery plan is scheduled to start next week, but you're going to need some leafy greens, orange oranges, deep reds, and #allthefruits to keep that immune function at its peak. Does the thought of masking up, waiting forever in a socially-distanced line outside the store, and then fending off those who come within your six-foot bubble send you running to drown your troubles in vegan chocolate?
You know us by now. We gotchu. Here's where you can find produce boxes for pickup or delivery around LA.
Sage Plant Based Bistro
Culver City, Echo Park, and Pasadena
When ordering, don't forget to donate a meal to those most vulnerable by choosing "Support + Feed." Sage offers two box options that are available for pickup. As an added bonus, they will deliver a minimum of ten boxes to a specific area. Get your neighbors together to place a bulk order, and have these veggies dropped right at your door.
How to order:
Phone in your order to Sage for pickup (curbside on request) or order for delivery through UberEats, Grubhub, Postmates, ChowNow, DoorDash, or Caviar for box #1. Box #2 can be ordered at sowaheart.com/csa.
Box options:
Box 1—You'll receive a selection of produce—including avocado, citrus, leafy greens, veggies, and herbs—from Sage's farm (@sowaheart). Box #1 is priced at $30.
Box 2—Sage just introduced this larger option available for $50. A collab effort between Sow a Heart Farm and Ayala Farms, this box can be picked up at designated locations across the city. This option includes citrus, leafy greens, herbs, veggies, and more.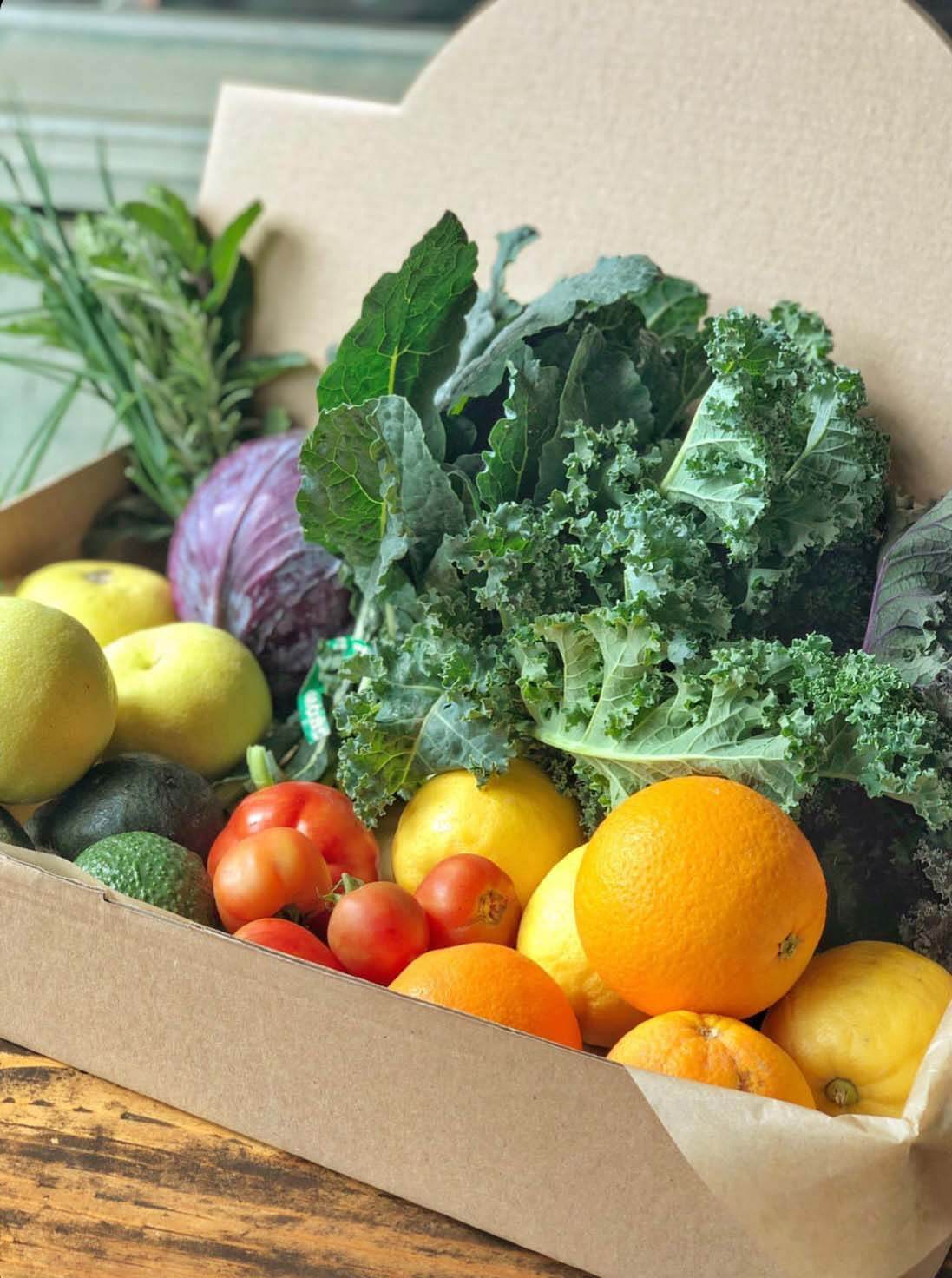 Follow @thekindsage on Instagram for updated information.
Native Fields
Walnut
An order from Native Fields supports area farmers and keeps you out of the grocery stores. Boxes are available for curbside pickup.
How to order:
Reserve your veggies by phone or email.
Box options:
Mixed produce—A selection of organic fruits and vegetables (including avocados, lemons, oranges, apples, celery, carrots, kale, and more) for $45.
Fruit box—1 basket strawberries, 2 Cara Cara oranges, 2 pounds Fuji apples (all organic) for $12.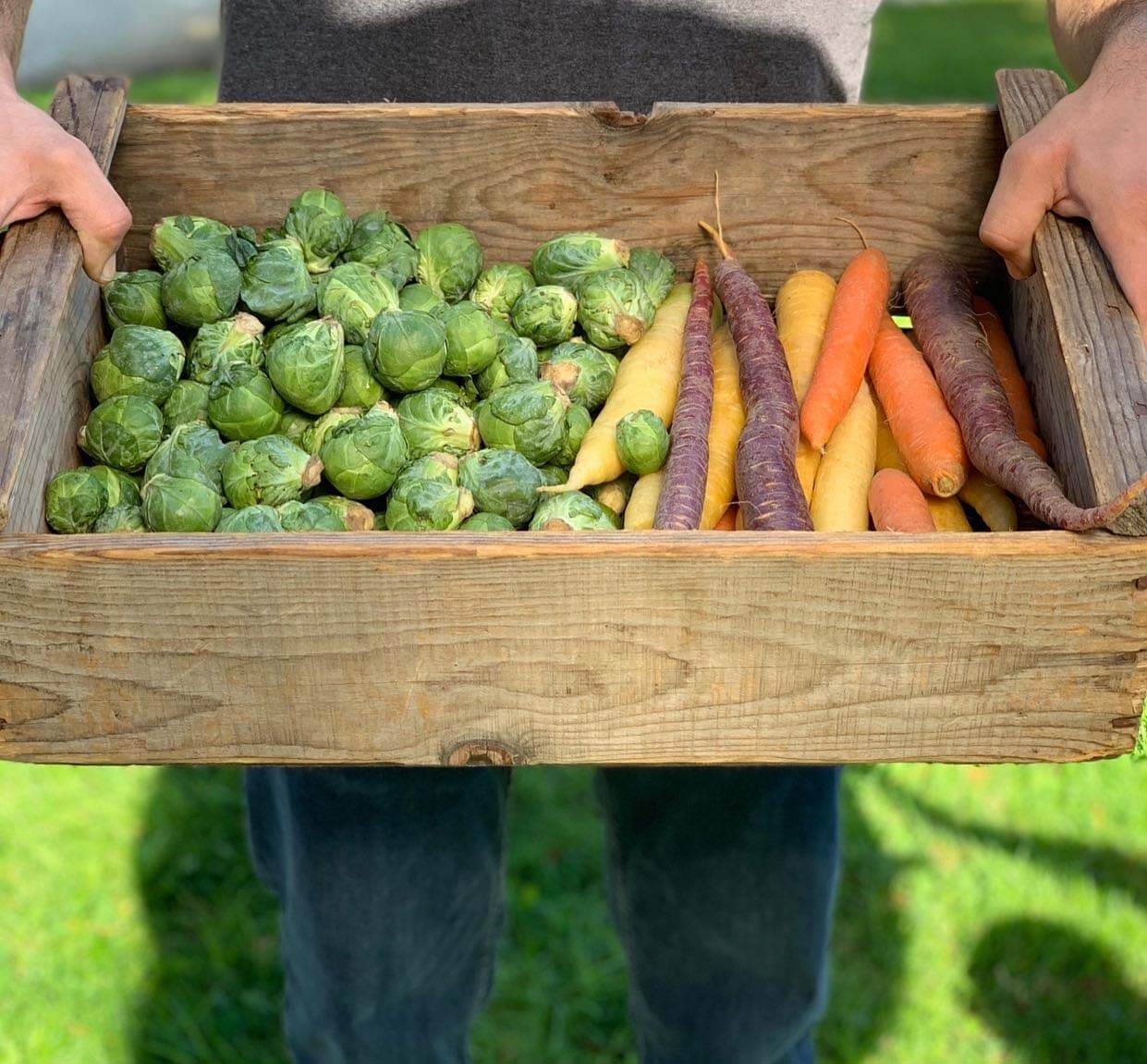 See @nativefieldsla on Instagram for updated offerings and details.
Pizzanista!
DTLA
A one-time offer resulting from an abundant supply of extras, this produce is pick-and-choose rather than CSA box style.
How to order:
Call in your order ahead of time or just stop by.
Produce options:
Choose from pineapple, basil, spinach, grape tomatoes, green bell peppers, arugula, and more. Selling at cost. This offer is while supplies last.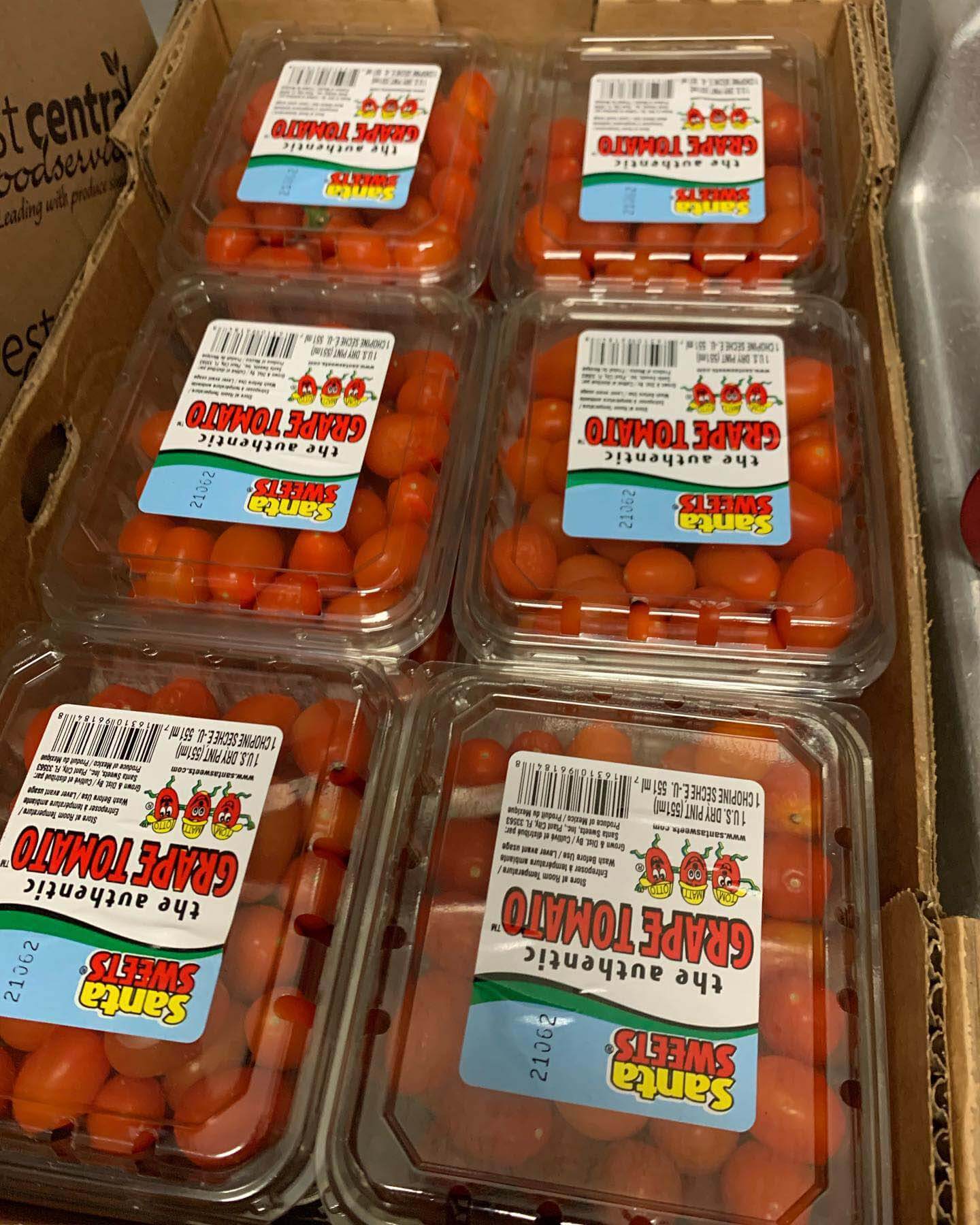 Follow Pizzanista! on Instagram at @pizzanista for the list of available fruits and vegetables.
Imperfect Foods
Online
You know Imperfect Produce for their efforts to reduce food waste. You love them for their great delivery service and cute veggie misfits.
How to order:
Online at imperfectfoods.com
Box options:
Choose from conventional (starting at $16) or organic (starting at $24). Select some weekly staples and customize the remainder—by adding or removing veggies—to build the perfect box.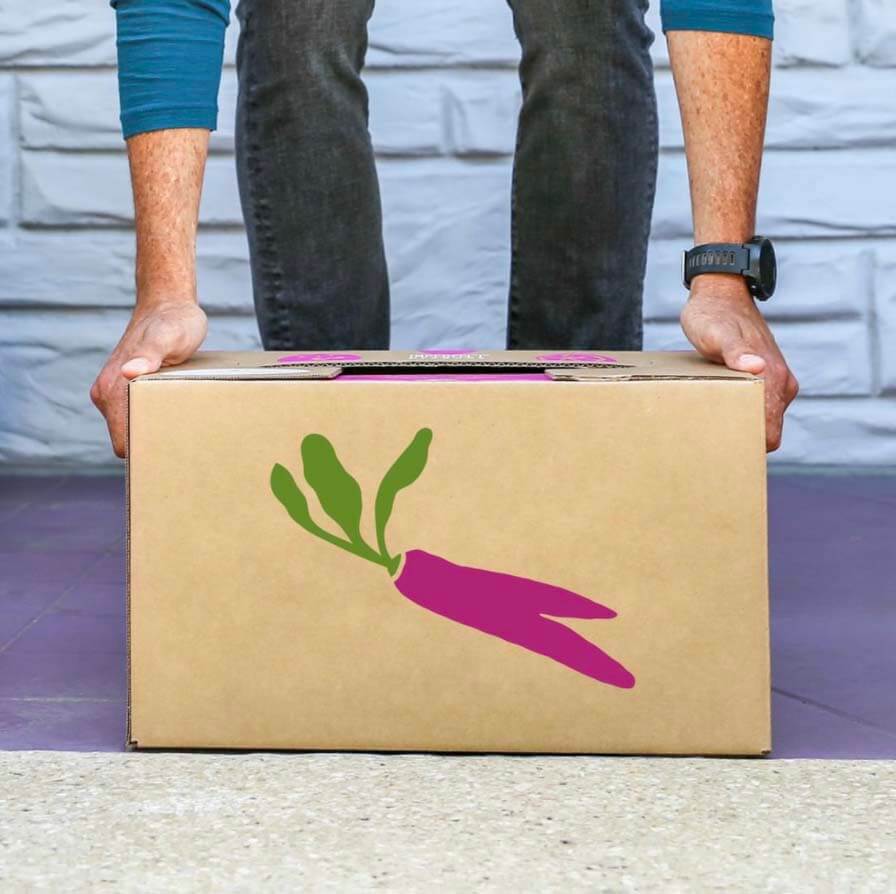 Stay updated at @imperfectfoods on Instagram.
Farm Fresh to You
Organic fruits and veggies delivered to your door.
How to order:
Online at farmfreshtoyou.com
Box options:
Choose fruits, veggies, or both! Select from their wide variety of options (Traditional CSA, Snack Pack, Fruit Only, Veggie Only, No Cooking, Mixed Fruit and Veggie). Customize your order by adding and swapping as desired, and then sit back and wait for the goodies to arrive. Prices vary depending on the box size you choose (small, regular, more, or monster).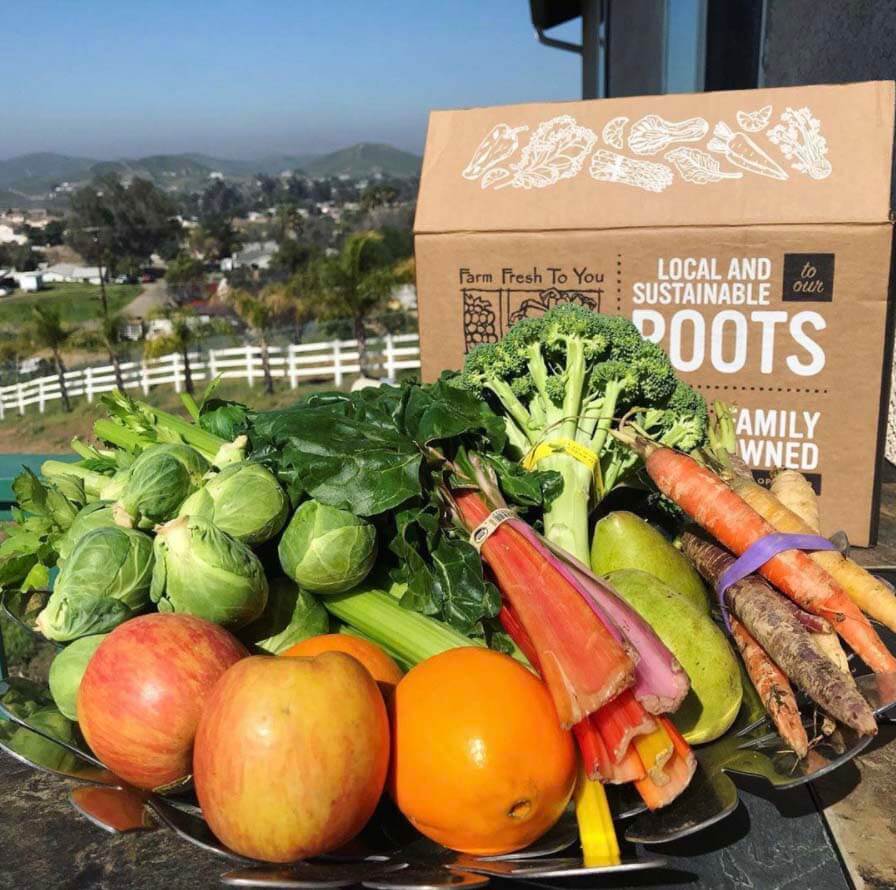 Photo credit: @mama_f1sh
Keep up-to-date on the latest information at @farmfreshtoyou on Instagram.
Roberta's Pizza
Culver City
Located in the Culver City Platform, Roberta's is offering CSA boxes from area farms. Previous boxes have included carrots, bok choy, yams, Thai shallots, and more.
How to order:
Email la.info@robertaspizza.com to reserve your box.
Box options:
Produce varies depending on the date of pickup and farm sourced.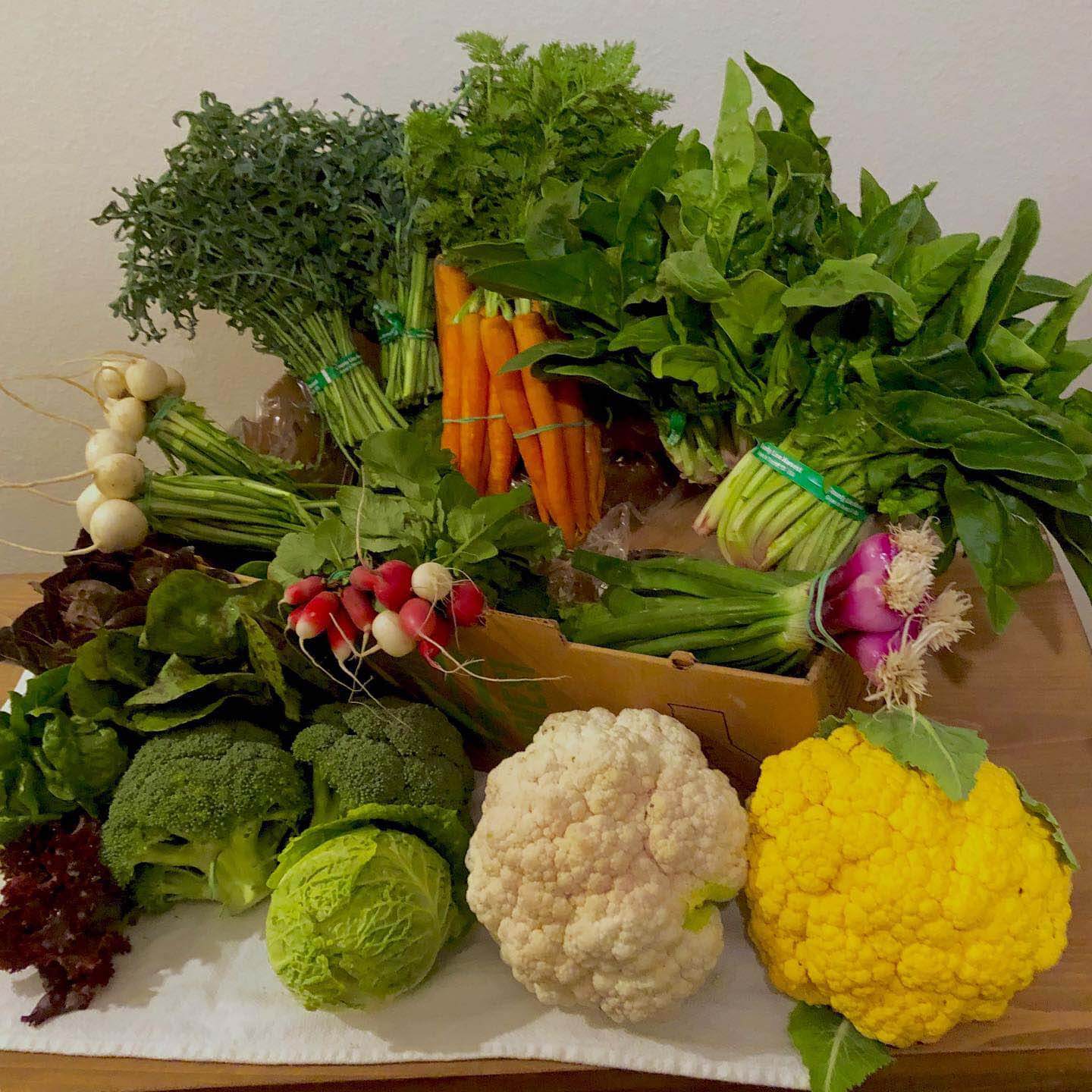 Follow the restaurant on Instagram at @robertaspizza for updated information on pickup dates and times.
Highland Park Brewery
Highland Park
Kong Thao of Thao Family Farms stocks these boxes that are available for both pickup and delivery. Boxes are priced at $40.
How to order:
To reserve your produce, follow the link in their Instagram bio at @highlandparkbrewery.
Box options:
Veggie options and availability dates will vary.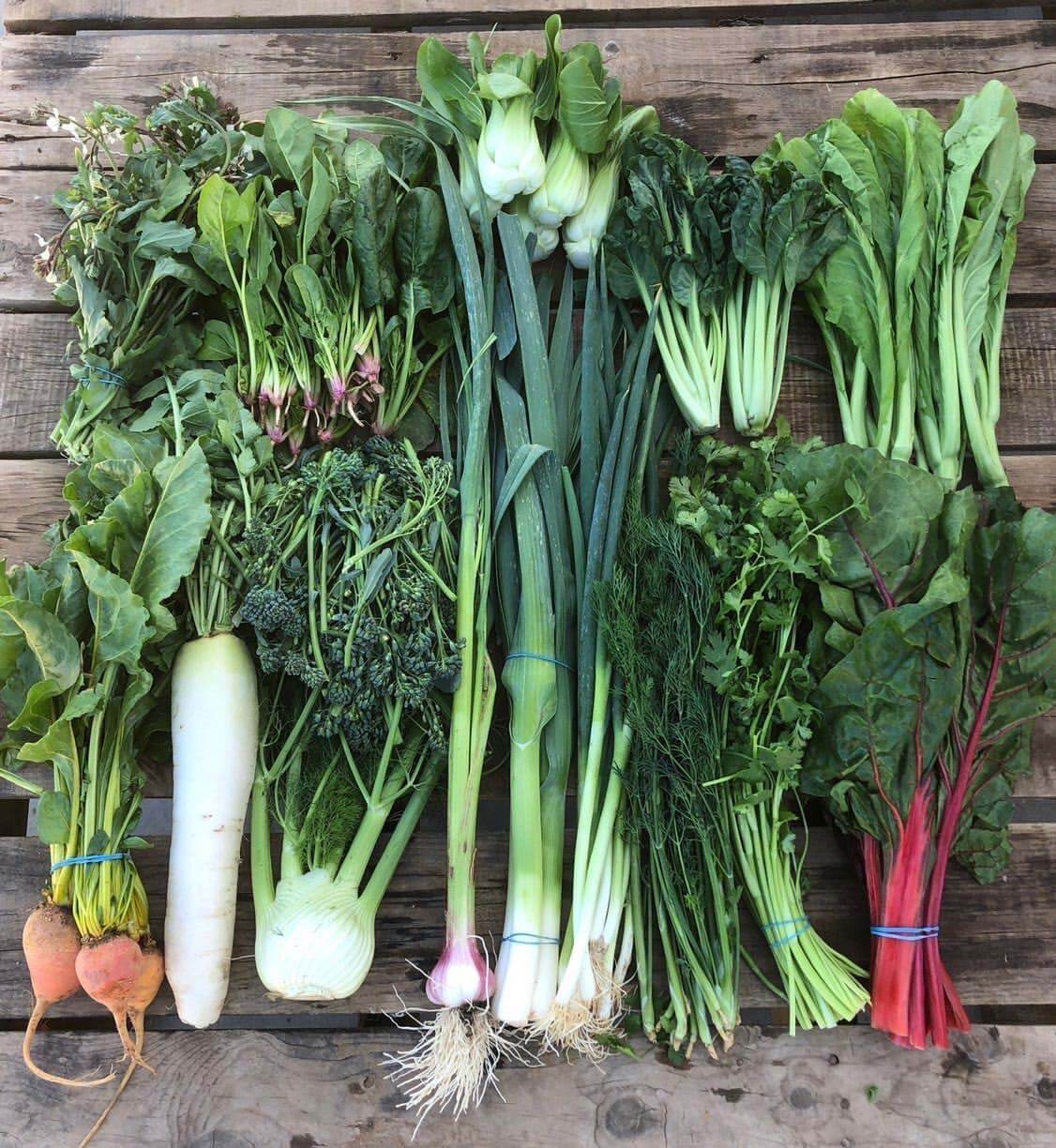 Follow Highland Park Brewery on Instagram at @highlandparkbrewery for announcements on future boxes.
Republique
Hancock Park
Republique offers another Kong Thao produce box option. Be sure to pre-order and pre-pay, because these go fast!
How to order:
Available for pickup or for delivery through Grubhub and Postmates.
Box options:
Box includes greens, herbs, onions, leeks, daikon, beets, and more.
Follow on Instagram at @republiquela to check updated availability and dates for pickup.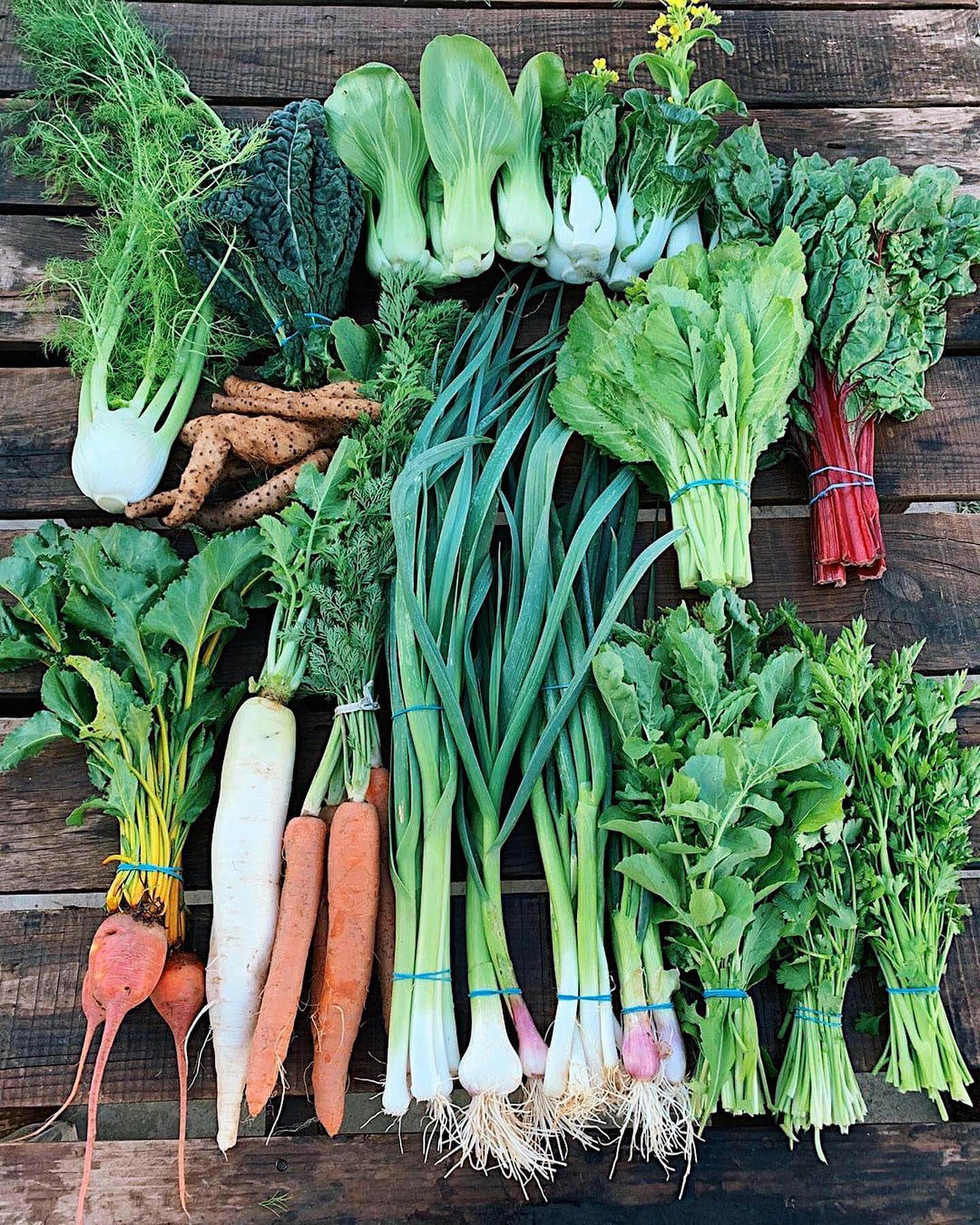 Spago
Beverly Hills
Spago recently launched their produce box, sourced from local farmers, that they're making available for $55.
How to order:
Order through exploretock.com/spagobeverlyhills
Box options:
Premier box included herbs, citrus, greens (spinach, mesclun salad mix, and more), fingerling potatoes, Brussels sprouts, and others.
Stay updated on offerings on Instagram at @spagobh.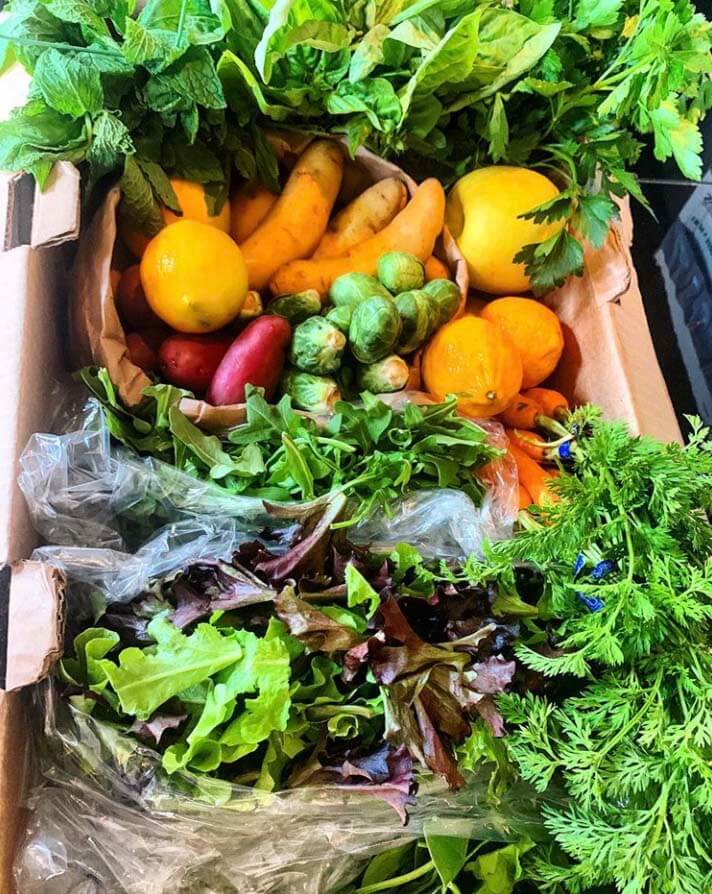 Flamingo Estate
Eagle Rock
This Los Angeles farm and garden, in a collab effort with County Line Harvest, is working to serve you amid the uncertainty of our current situation. Available for pickup at Owl Bureau in Highland Park or delivered to your door for a small fee (LA area only), these boxes are the perfect supplement to your pantry staples.
How to order:
Follow @flaming_estate for information on current availability. Place orders at flamingoestate.la
Box options:
Past produce has included carrots, radishes, greens, and more. Optional subscription service available. You can even add a candle to your box! Treat yourself.
Follow @flamingo_estate on Instagram for all updates.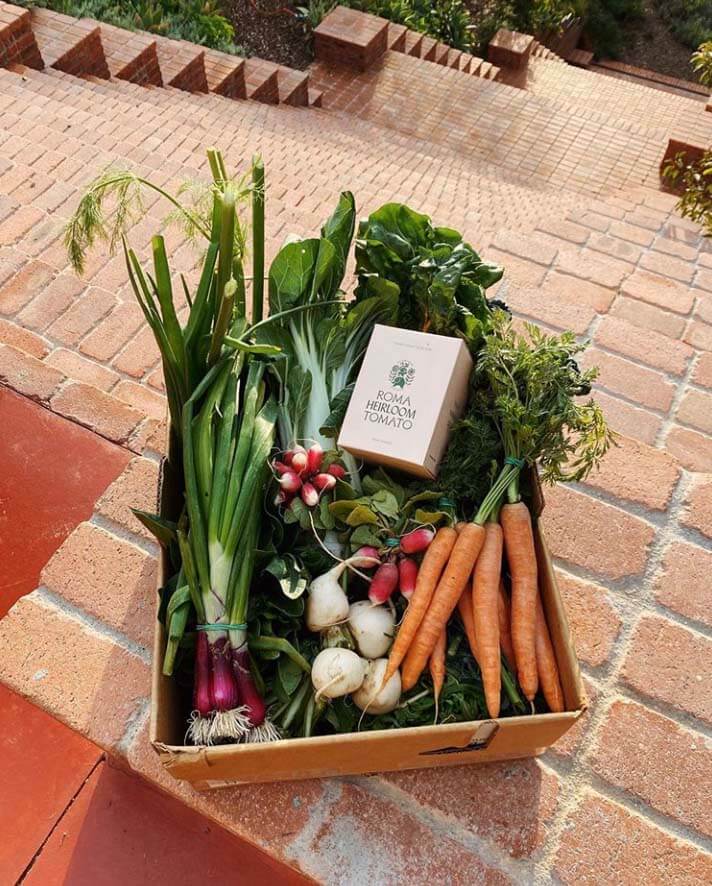 RELATED: 10 Spots for Vegan Pizza Delivery in Los Angeles
---
Want even more LA vegan food, news, and lifestyle content? Subscribe to VegOut LA Magazine!