Back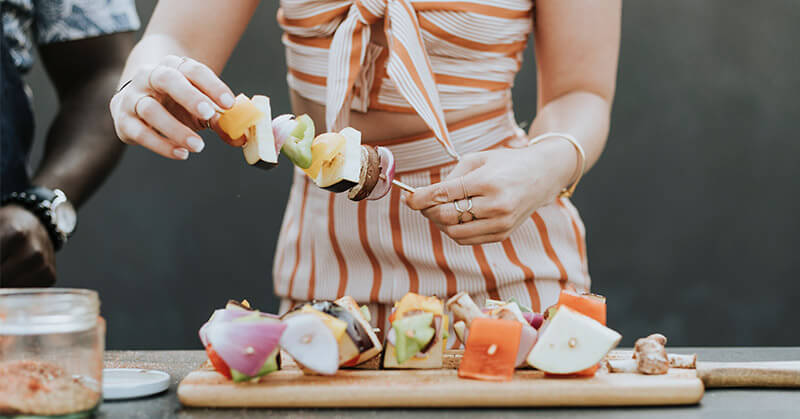 Vegan Things to Do in L.A. This Weekend: February 8-10
We search the web for the best vegan things to do in the city, so you don't have to. Here's what's happening this weekend.
Friday, February 8
Vegan Village: Kannabis Works
Santa Ana
This Friday night Vegan Village pop-up held at Kannabis Works in Santa Ana is a great way to start off your weekend by enjoying some of Southern California's best vegan food with vendors like Chicana Vegana, Munchies OC, and more participating.
Fiesta Friday in Highland Park
Highland Park
Head to York Street in Highland Park for an impressive array of vegan street vendors, including Cena Vegan, Word of Mouth, Senoreata, and many more.
Saturday, February 9
Suncafe Cooking Class
Studio City
Learn how to prepare vegan dishes with weekly cooking classes Saturday mornings at Suncafe in Studio City. This week's theme is "Magic of Greens." Participants will learn how to make a variety of green dishes, including spinach/chard/kale dip, creamy spinach soup, kale chard stew, and green enchiladas.
#ALLVEGAN Brunch at Cocobella Creamery
Hollywood
Cocobella Creamery's #ALLVEGAN Weekend Brunch happens every Saturday and Sunday from 10am-2pm until February 24. They'll be serving menu items like their Breakfast Burrito and All American Slam (two pancakes, two strips of bacon, two sausage links, tofu egg scramble, and hash browns).
Taste of Caribbean Vegan Menu Pop-Up
North Hollywood
Experience Jamaican culture and cuisine at this special lunchtime pop-up, presented by Chef Karrine Johnson. You'll get a taste of a wide variety of vegan Jamaican food.
BESTIES Pop-Up
East Hollywood
From 12pm-4pm head to this vegan grocery store and enjoy a pop-up of all-vegan everything from vendors like @mortandbettys, @alchemyorganica, @madameshugah, @calivolve and @vurgerguyz.
OC Vegan Fest
Santa Ana
For the best taste of Orange County vegan culture, stop on by OC Vegan Fest from 11am-6pm, where vegan art, food, and culture will be in abundance. This free event will include vendors like Southern Fried Vegan, Chompton, Mama's Tamales, OC Juice Truck, and plenty more will be there for you to experience.
Green Saturday Pre-Valentine's Day Marketplace
Long Beach
Green Saturday is back, as you gear up for Valentine's Day. This indoor market will be held in the afternoon and feature over 50 vegan and cruelty-free vendors, selling a wide variety of goods, from apparel to art, to skincare, home goods, cosmetics, and more. You're sure to find gifts for everyone one on your special list. Children are free and adults are $5 at the door (cash-only).
Vegan Kickback
Pomona
Head to Old Stump Brewery Co. any time from 1-11:30pm to kick back, relax, and enjoy food from vegan , like Avocadamama, Jade's Vegan Sushi, Compton Vegan, and more.
Veg Speed Date Los Angeles
West LA
Looking for a vegan Valentine? Then head to The Stalking Horse Brewery in the afternoon for a singles event just for vegans and vegetarians. This Veg Speed Date event is one of many that have turned out about 3000 connections since 2017. They're basically no-pressure mini-chats, just getting to know someone, face-to-face. And even if you don't match on your first try, your second event is half price.
Vegatinos Pop-Up @ Donut Friend
DTLA
Vegatinos will be popping up in front of Donut Friend's new downtown location, serving their vegan tacos, burritos, and more.
Sunday, February 10
The Little Green Kitchen Pop-Up
Brentwood
Vegan tacos, nachos, tostadas, and cheesecakes will be available at The Little Green Kitchen's pop-up at Brentwood Village Farmers Market (9am-2pm). Enjoy 100% plant-based organic asada, carnitas, umami crumbles, and more in your meal, and don't forget to grab their cashew cheesecake of the week too.
Vegan Valentine at Cosmic Brewery
Torrance
From 12-6pm, Cosmic Brewery will be hosting a special event to get you in that Valentine's Day spirit. Exact details aren't yet available, but if it's anything like their regular Friday pop-ups, your taste buds are sure to be satisfied.
#ALLVEGAN Brunch at Cocobella Creamery
Hollywood
Cocobella Creamery's #ALLVEGAN Weekend Brunch happens every Saturday and Sunday from 10am-2pm until February 24. They'll be serving menu items like their Breakfast Burrito and All American Slam (two pancakes, two strips of bacon, two sausage links, tofu egg scramble, and hash browns).
Vegan Brunch at AGWC Rockin' Rescue
Woodland Hills
This animal rescue center will be hosting a vegan benefit brunch from 11am-1pm. A $20 donation per person will get you an all-you-can-eat brunch and all the money will go to help animals.
Vegan Sunday By Vegan Street Fair
North Hollywood
This week is the last Vegan Street Fair until the month of April. With over 30 vendors from the Southern California that are 100% vegan, along with free entry, you're not going to want to miss out on your last chance for a while. Stop by from 10am-4pm.
The Gentle Barn Tours
Santa Clarita
The Gentle Barn hosts public tours every Sunday between 10am-2pm. You'll be able to hang out with the animals and see all the amazing work this nonprofit is doing. Bonus, Frankenstand is there every Sunday serving up delicious gourmet vegan franks. Tickets are $20/adult and $10/kid.
Rooftop Yoga at Smorgasburg
DTLA
Before you dive into total indulgence at Super Vegan Sunday, take an hour to stretch, breath in LA's questionably smoggy air, and relax your mind. Feeling enlightened? Good, time to grab that box of donuts!
Vegan Eats at Smorgasburg LA
DTLA
Head to Smorgasburg LA from 10am-4pm to find some vegan noms. Vegan vendors include: Cena Vegan, Senoreata, Madame Shugah, Donut Friend, plus more.
Marina Farmers Market
Long Beach
Catch vegan pop-ups like The Wild Chive and Plant Alchemy at the Marina Farmers Market in Long Beach from 9am-2pm in Long Beach!
Kannabis Works Vegan Fair
Santa Ana
This family-friendly and free event from 11am-4pm will feature food, music, activities, and more. Vegan food vendors include Munchies OC, Jade's Vegan Sushi, Latina Vegana, and even more.
Vegan by El Zamorano Pop-Up
Santa Ana
Check out this afternoon all-vegan pop-up in Santa Ana, featuring Vegan by El Zamorano, plus rotating vendors each week.
Vegan Brews and BBQ
Ventura
Get a taste of soul food all afternoon, when you check out this Southern Fried Vegan event, where their menu will include Fried Chickun, BBQ, Mac N Cheeze, Jambalaya, Beer-Cheeze Battered Beyond Burgers, Totchos, and more.
Make sure to check out our Events Calendar for more vegan happenings!
Symphony Barnes
@symphonybarnes
Symphony is a Southern California native who is passionate about health and wellness. She enjoys writing, living in California, and sharing her vegan lifestyle. Symphony graduated from Pepperdine University with a Bachelor of Arts in Journalism.
Articles by Symphony
More from VegOut
Subscribe Now
Get the premier vegan food and lifestyle magazine delivered to your door (or inbox!)
Order the magazine!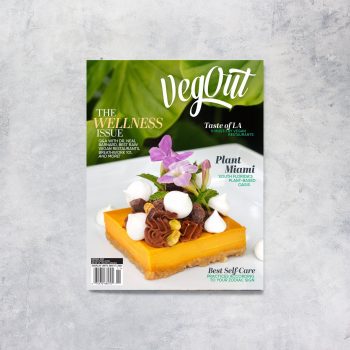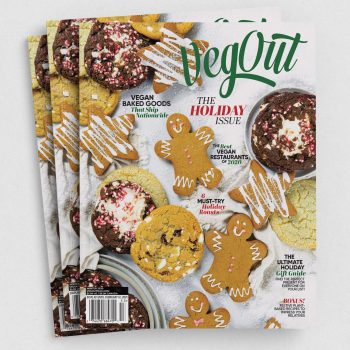 Navigation