With the recent lifting of restrictions on large gatherings, many vegan and vegan-friendly food festivals are back and better than ever!
There was a time when we never thought we'd see the day where food festivals would be able to happen at full capacity. But with the increase of herd immunity and the lifting of restrictions on events, there are so many great food-centered shindigs to hit up. Here's a list of vegan events happening this summer in Los Angeles!
North Hollywood
This weekly food fest is presented by the same team that hosts Vegan Street Fair, so you know it's legit! Vegan Exchange just relaunched on July 4th and is set to take place every Sunday from 3-9pm, aside from October 10th and March 27th (when Vegan Street Fair is happening). Right now, the theme of Vegan Exchange is "Summer Nights." It is a family-friendly, free-to-enter, and inclusive event with a list of diverse vendors that changes weekly. Some of the most popular food trucks and pop-ups we'd recommend checking out include Word of Mouth, Devi's Donuts, and The Vegan Hooligans.
Photo credit: Joel Barragan for Vegan Street Fair
Downtown LA
While Vegan Depot hosts events in Corona and Riverside, that's a bit too far for us Central LA foodies. That's why we're excited to welcome Vegan Depot to Downtown LA this month! The plant-based market is set to occur every Thursday from July 15th to August 12th between the hours of 4 and 10pm. Whether you're craving sushi, pizza, burgers, or doughnuts, we can guarantee you'll find what you're looking for at this food hub! They'll even have a few non-food vendors that sell candles, home decor, houseware, and more.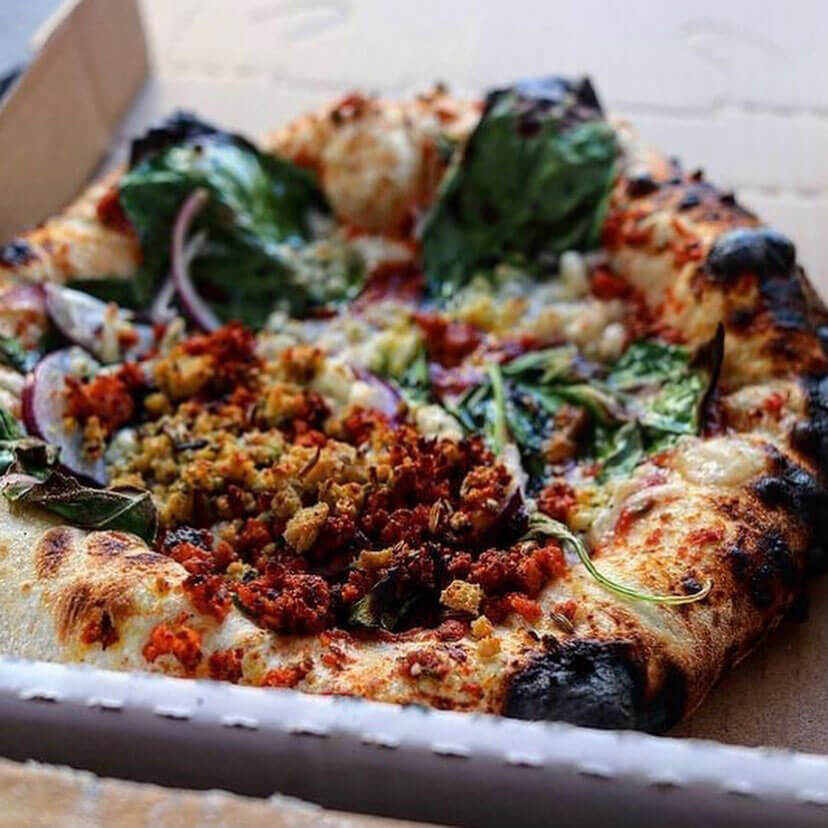 Long Beach
The vegan scene in Long Beach has grown immensely in the past few years so it's only natural for more events to take place there! Aside from the Long Beach Vegan Fest which takes place once a year, the same team hosts another event on the first and third Saturday of every month called Vegan District. The shindig is hosted at the grassy area near the Pike Outlets and highlights some of the best noms in the area—including the Long Beach-based vegan bakery, Baked Vegan Sweets!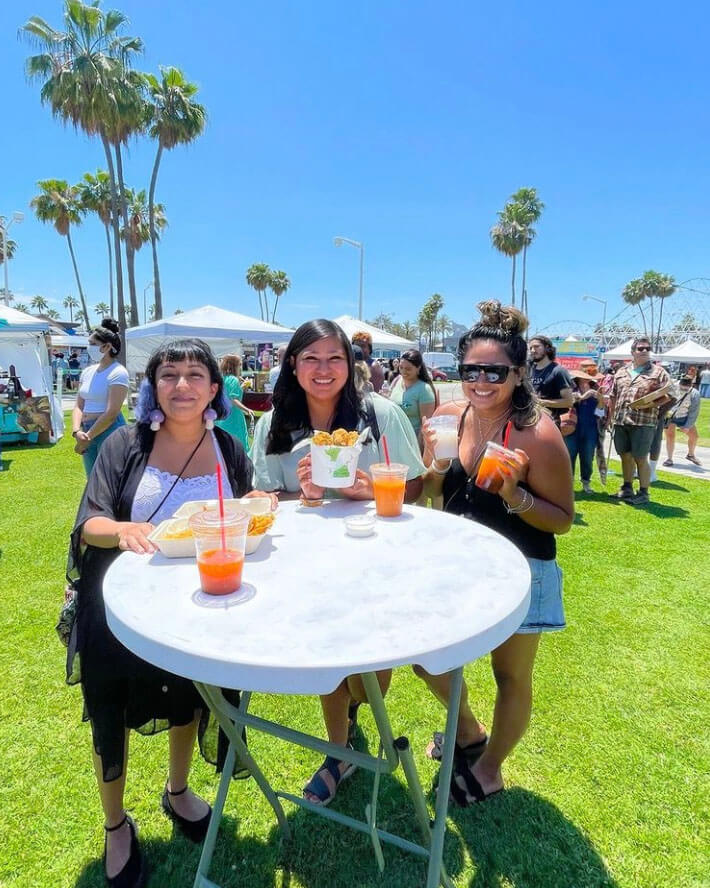 Bell
For good food, music, and community, head to Bell for Border Vegan LA! The pop-up shop happens every Sunday and hosts a lot of our favorite Latinx-owned vendors like Mama's Tamales, Vegan JAM, and Masa Taco. If you can't make it on a Sunday, the team hosts a Taco Tuesday at the same location.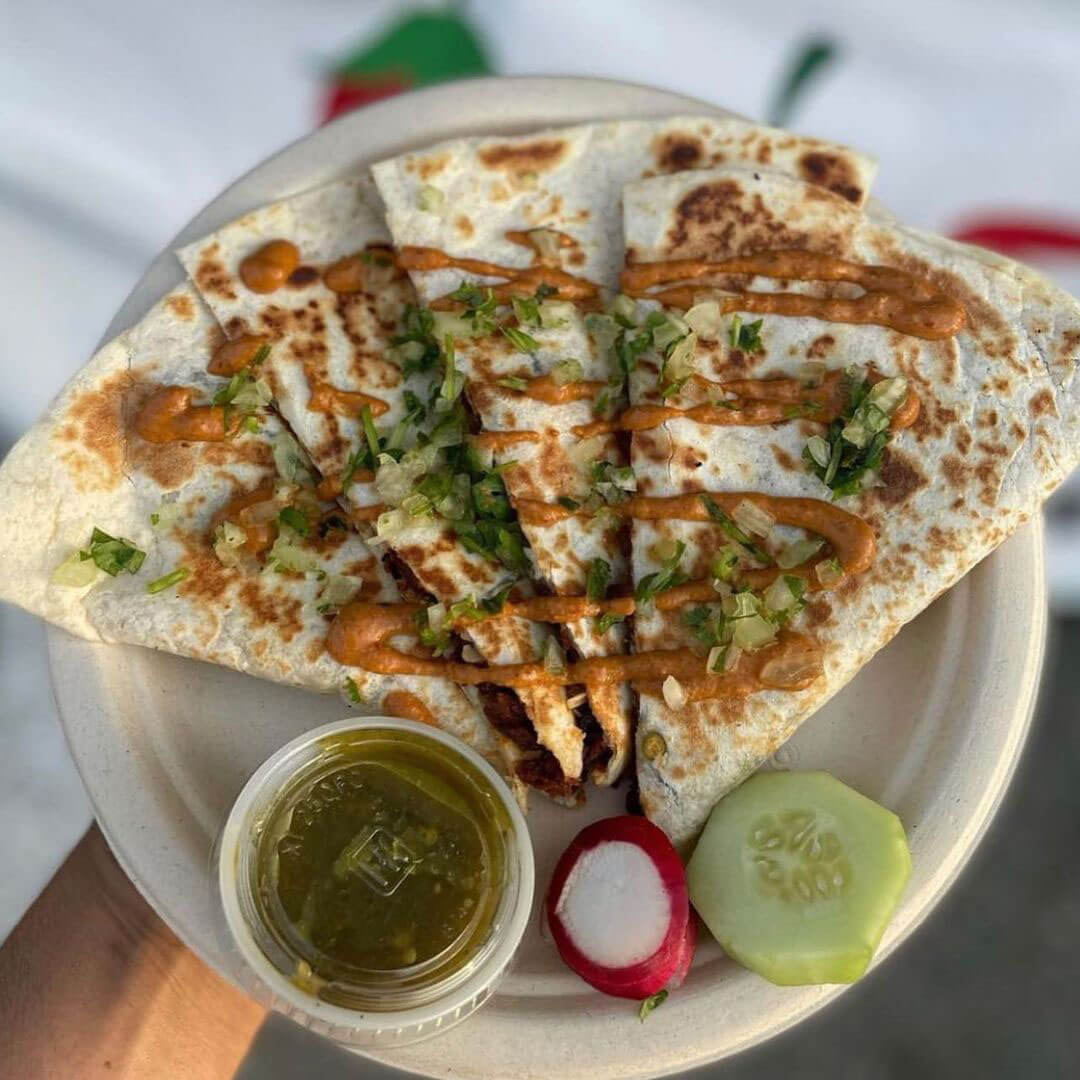 Downtown LA
Vegan Playground relaunches on Wednesday, July 21st at Boomtown Brewery in the Arts District. The free family- and dog-friendly fest will occur every Wednesday with over 20 local pop-ups and food trucks. Cena Vegan, MANEATINGPLANT, and VeggietizeMe are just a few of the vendors you can expect to order from.
Van Nuys
Holla if you're a vegan living in The Valley! This bi-weekly vegan food fest is the perfect way to try grub from the hottest pop-ups and food trucks without having to drive far. 818 Vegan Collective is currently hosting their "Hot Summer Nights" market every other Saturday from 4-8pm. Be sure to stop by Srey Vegan's booth for a bowl of their iconic Cambodian Pineapple Walnut Shrimp.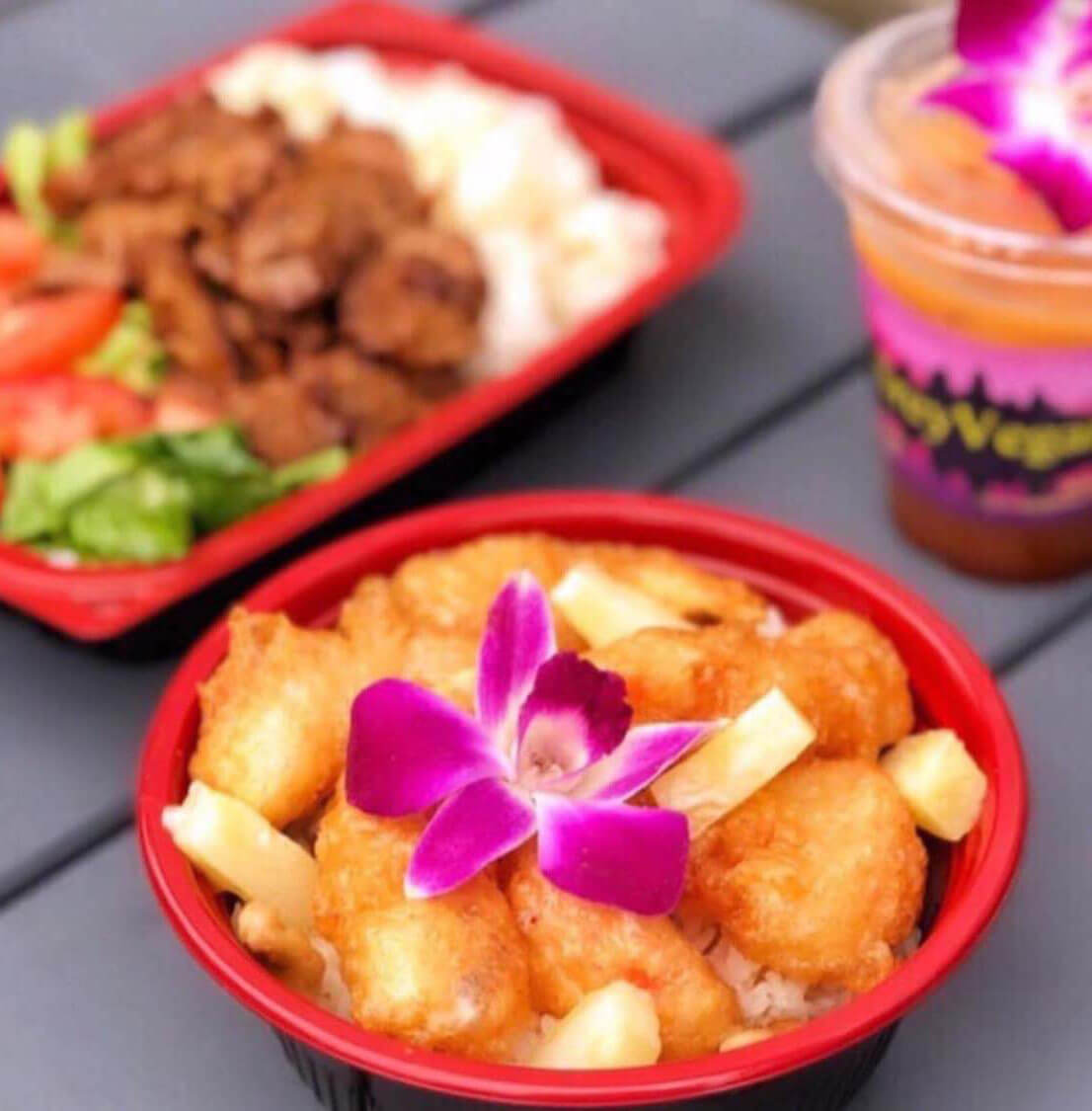 Downtown LA
Vegan-Friendly
This weekly open-air food market is recognized as the largest in America—how awesome is that? Smorgasburg operates every Sunday from 10am-4pm at the ROW DTLA. While not all-vegan, there are plenty of vegan and vegan-friendly vendors to order from. Some spots we like to hit are Cena Vegan, Veggie Fam, Mort & Bettys, and Madame Shugah.
Feature photo credit: Joel Barragan for Vegan Street Fair