With an abundance of vegan food, amenities, and activities, these hotels should be at the top of your travel bucket list.
We all know it's important to escape the hustle and bustle of life and take some time for self-care and relaxation. Whether that means a warm bath, a movie night at home with popcorn and vegan ice cream, or a full-on international getaway, you do you! If you've got a serious case of wanderlust, check out this list of vegan eco-friendly hotels to stay at for your next vacation.
Tamarindo, Costa Rica
If you want to experience a 100% vegan vacay without having to modify a thing, we suggest staying at Mother Earth Vegan Hotel! Positioned just a few blocks away from the beach in the town of Playa Tamarindo, this resort is the perfect combination of relaxing and lively. The restaurant is entirely plant-based with dishes that range from mushroom ceviche, grilled kebab skewers, and "crab" cakes to pizza, pesto pasta, and coconut crème brûlée. Aside from the food, this eco-friendly hotel practices sustainability through the use of solar panels, water recycling, organic amenities, and more. If you're a thrill-seeker, we suggest booking a surfing, ziplining, or hiking trip in town. If you're a beach bum, we suggest lounging on the sand all day!
Mykonos, Greece
Bright blue beaches, aesthetically pleasing architecture, and refreshing Mediterranean food—what more could you ask for? Dubbed the first and only vegan hotel in Mykonos, Koukoumi Hotel is one of the hottest destinations in the plant-based world. Their offerings include extensive spa services, fitness rooms and classes, and an all-vegan restaurant with several raw and gluten-free options. You can also choose a custom nutritional program curated by the personal trainer on staff. Koukoumi Hotel uses cleaning products made from biodegradable ingredients, solar water heaters, and biological wastewater purification systems to be as earth-conscious as possible. So sit back, relax, and enjoy all that this eco-friendly hotel has to offer without stressing about the environment or your food.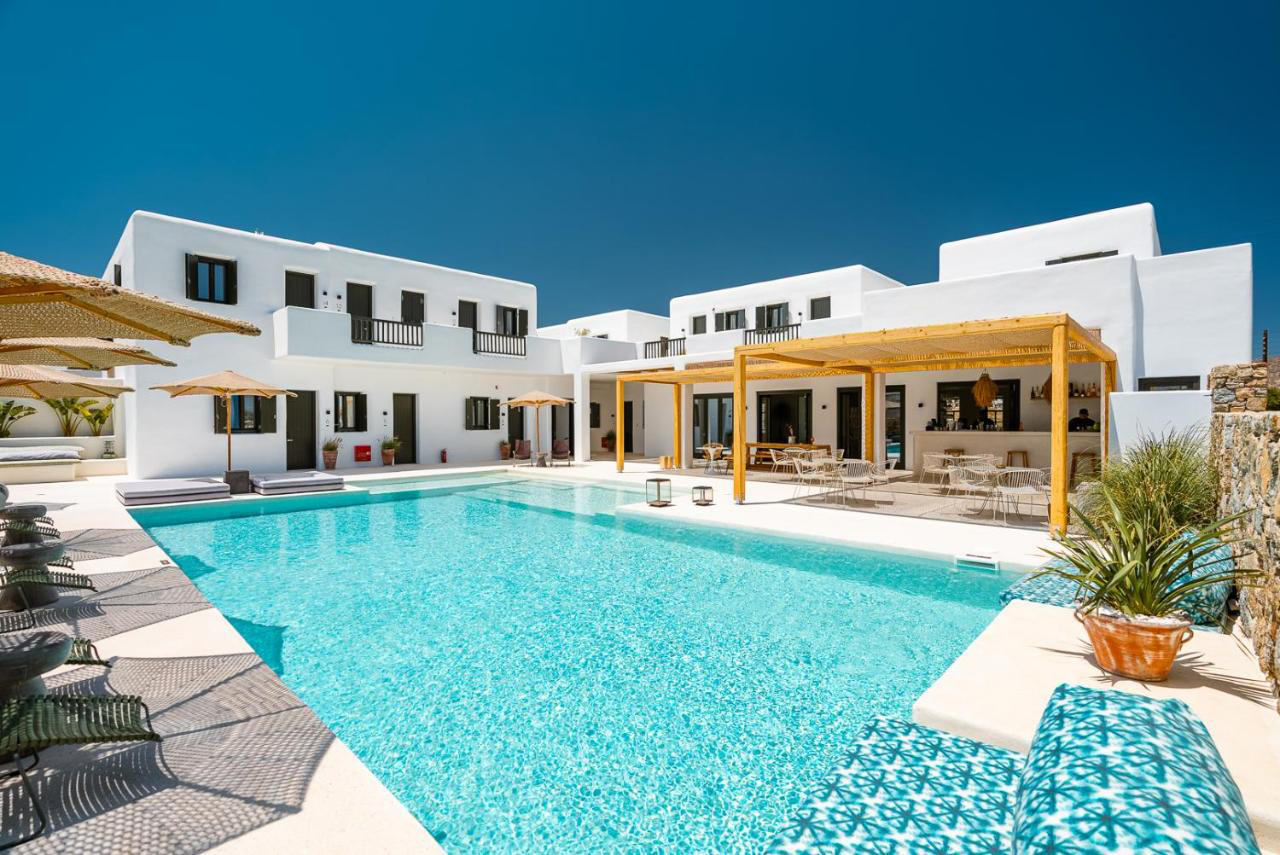 Santorini, Greece
Are you all about that island life? Pay a visit to MOD Santorini! Having just reopened as an all-vegan resort, this astounding place is decked out in all the best vegan linens, beauty products, drinks, and food. How about we walk through what a day at this eco-friendly hotel might look like for you? First, wake up and enjoy a fully vegan breakfast—with a view, of course. Next, enjoy a yoga class, pilates session, or hike to get your blood flowing. After that, try a vegan cooking class followed by a private massage, or—if you're wanting to explore—check out the Akrotiri archaeological site. End the day with a vegan picnic at sunset and maybe a glass of local vegan wine from the minibar in your room. Are you sold? We are!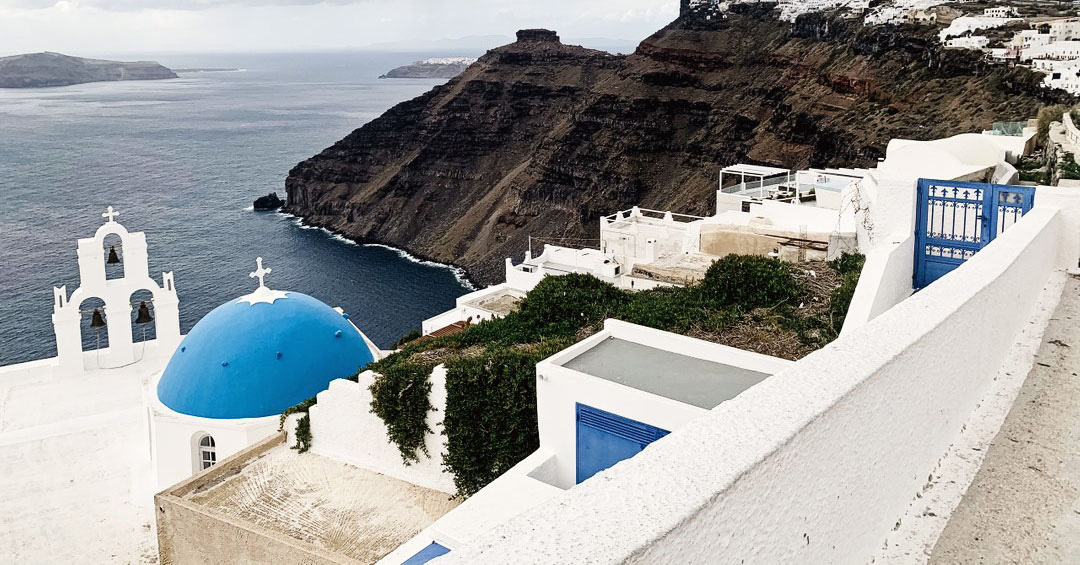 Mendocino, California, United States
If traveling internationally just isn't in the cards for you this year, we suggest taking a trip to Northern California to stay at The Stanford Inn by the Sea. This coast-side gem hosts a variety of classes, workshops, and events that will make your visit unforgettable. For outdoor enthusiasts, we recommend biking, hiking, and canoeing. For foodies, we suggest signing up for the Eating Well & Living Well Class. And for those looking to achieve a mind-body balance, we encourage looking into acupuncture, Ayurvedic treatments, massages, facials, and meditation. The menu at The Stanford Inn's Ravens Restaurant is completely organic and plant-based. The dishes are focused on ingredients grown at the organic gardens on-site. The savory breakfast crepe, adobo tostada salad, wild mushroom & creamy polenta, and mint chocolate ganache tart are some of the items we plan to try during our next stay.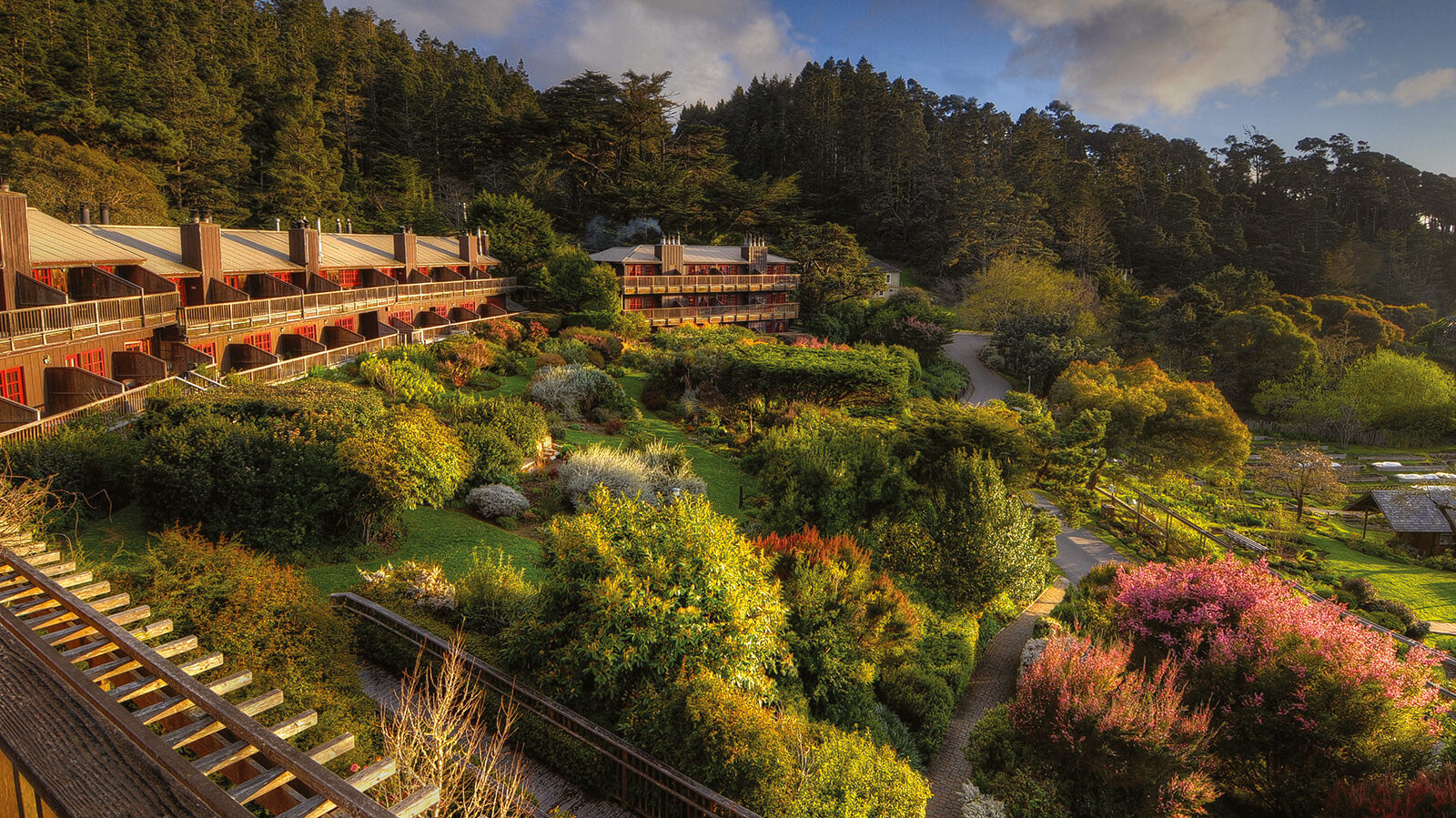 Mallorca, Spain
This charming spot opened in 2013 as one of Europe's first all-vegan hotels. The traditional fifteenth century manor building contains four double rooms and four suites, making this a quaint and cozy getaway on a marvelous Spanish island. There's a vegan restaurant inside the hotel that serves food and drinks worth writing home about, including parsnip-based fish filets, German meatballs, fried king oyster mushroom calamari, and spanakopita, to name a few. One of the best parts about Villa Vegana is that animals run free on the premises, and dogs are welcome (as long as they're pet- and kid-friendly and eat only plant-based food during the stay). What are you waiting for? Your countryside sanctuary awaits!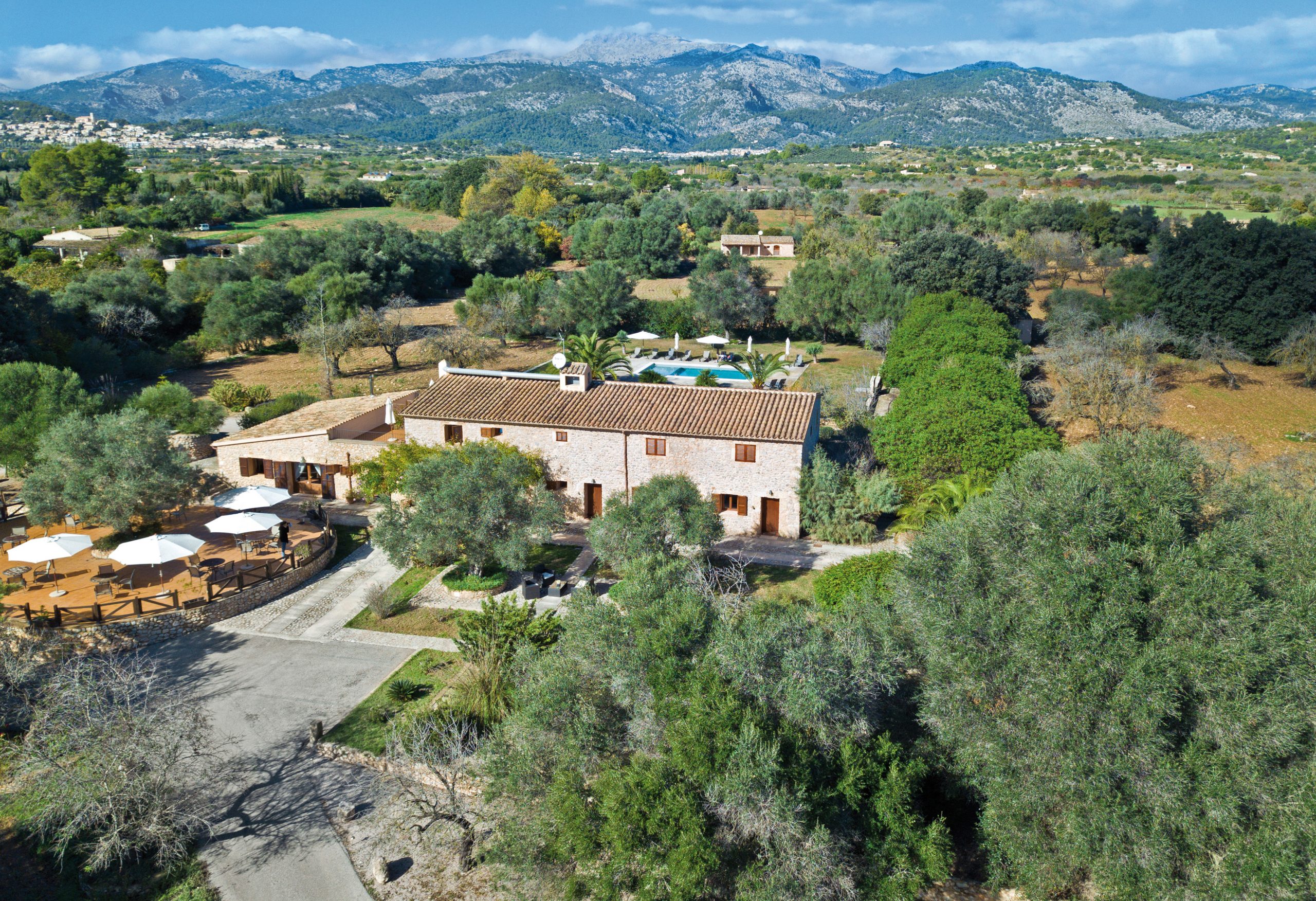 Bali, Indonesia
Vegan-Friendly
Inspired by the Balinese concept of Tri Hita Karana, Fivelements Retreat has structured its sustainability efforts into three pillars of wellness. Personal wellness is first and foremost. This eco-friendly hotel helps guests achieve that through beauty and wellness treatments, plant-based food, fitness classes, entertainment activities, rituals, and educational classes. Next is social harmony. Fivelements follows that by pursuing at least two ongoing social impact projects per year. The last pillar is a net positive impact. The resort focuses on eco-friendly practices and offsetting projects like planting trees to be as eco-conscious as possible. If you can't already tell, Fivelements Retreat is a wonderful place to stay. Oh, and did we mention they offer riverfront suites with private pools? Please note: The food is vegan aside from a few beverages that have honey in them.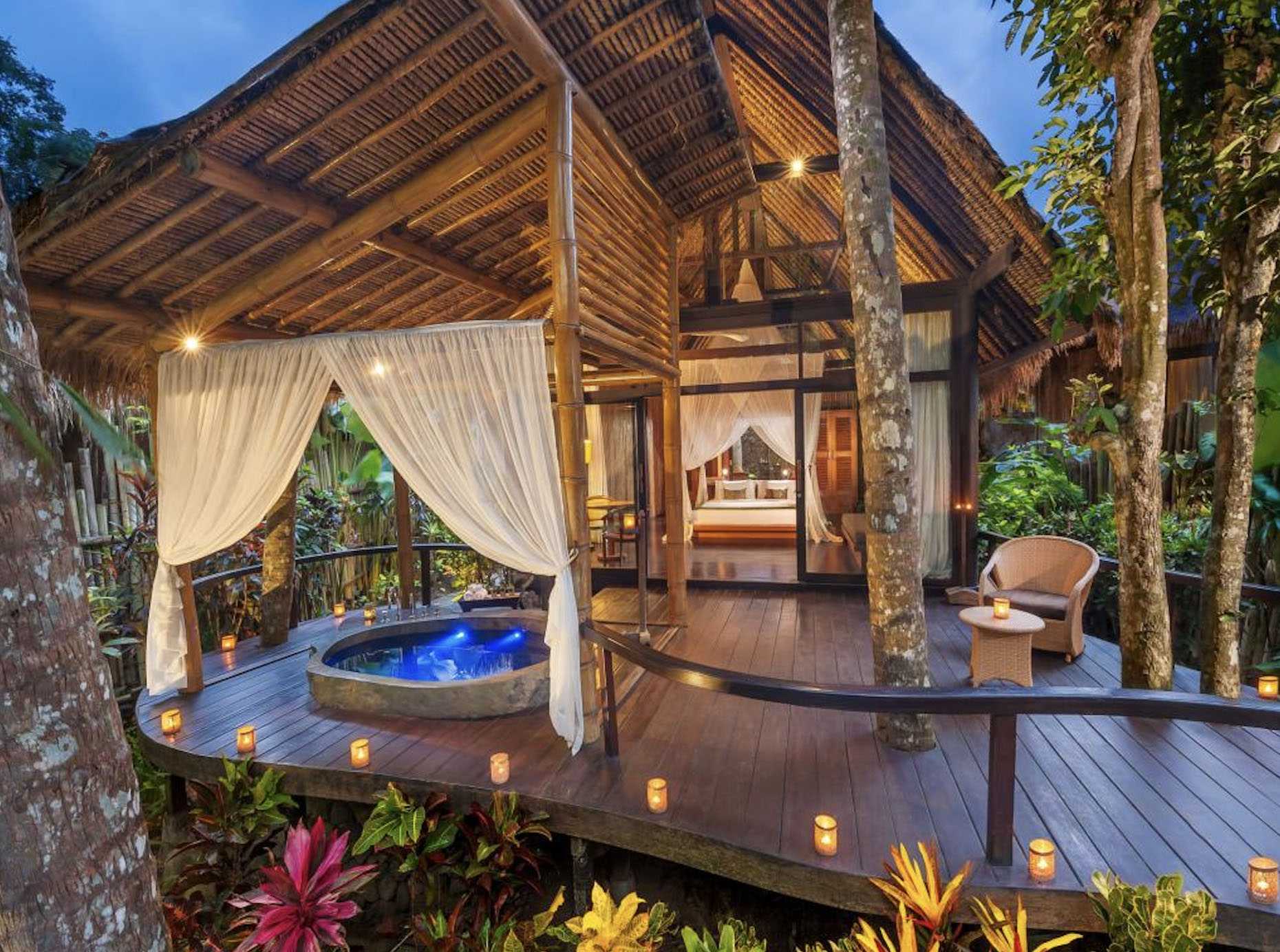 Playa del Carmen, Mexico
Vegan-Friendly
For the ultimate vegan beach getaway, book a stay at The House of AïA. With a secluded white sand beach, spacious rooms with ocean views, infinity pools, a full lineup of spa services, and gourmet vegan-forward restaurants. This is one of the best eco-friendly hotels to book. Something that sets The House of AïA apart from other hotels is its wellness focus. They offer meditation sessions, yoga classes, sound baths, energy healing, and other classes and services to improve guests' mind-body connection. As for the food, it's a vegan paradise! There are four vegan-friendly restaurants that host a plethora of cuisines—from Mexican and Mediterranean to Thai and American. In addition, customers can order from Charly's Vegan Tacos food truck on-site.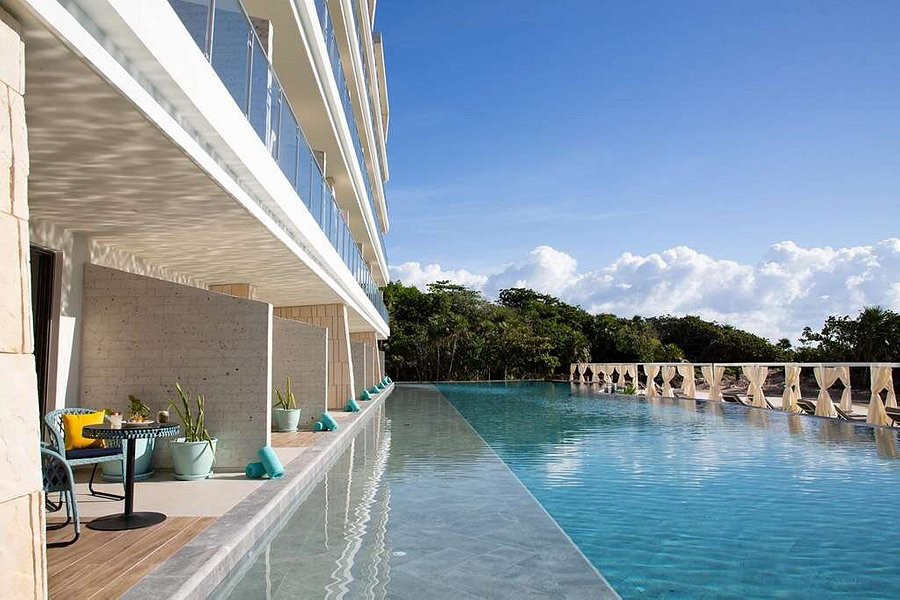 Punta Mita, Mexico
Vegan-Friendly
From yoga classes, reiki healing, golf, tennis, and scuba diving to sunset cruises, tequila tastings, and beachside margaritas, Four Seasons Punta Mita has it all! This vegan-friendly hotel, positioned right off the coast of the Pacific Ocean, offers a wide variety of classes, workshops, excursions, and spa services for you and your crew to create your dream vacation. From mushroom tinga tacos and chile rellenos to roasted watermelon sushi rolls and red Thai curry, the restaurants and bars on-site host a plethora of delicious vegan options curated by celebrity chef Leslie Durso.