Back
8 Vegan Candle Brands That Are Better Than Bath & Body Works
Nothing sets a mood like candles. Unfortunately, many are made with beeswax or animal fats. Luckily, there are a handful of vegan alternatives utilizing soy wax, carnauba wax, and similar products instead. Here's our list of vegan-friendly brands.
RELATED: 11 Vegan Bags to Add to Your Wish List This Holiday Season
---
Want even more vegan news, food, and lifestyle content? Subscribe to VegOut Magazine!
A line of 100% soy wax candles, Apothenne offers a handful of collections. The candles come in a large variety of scents and simple designs.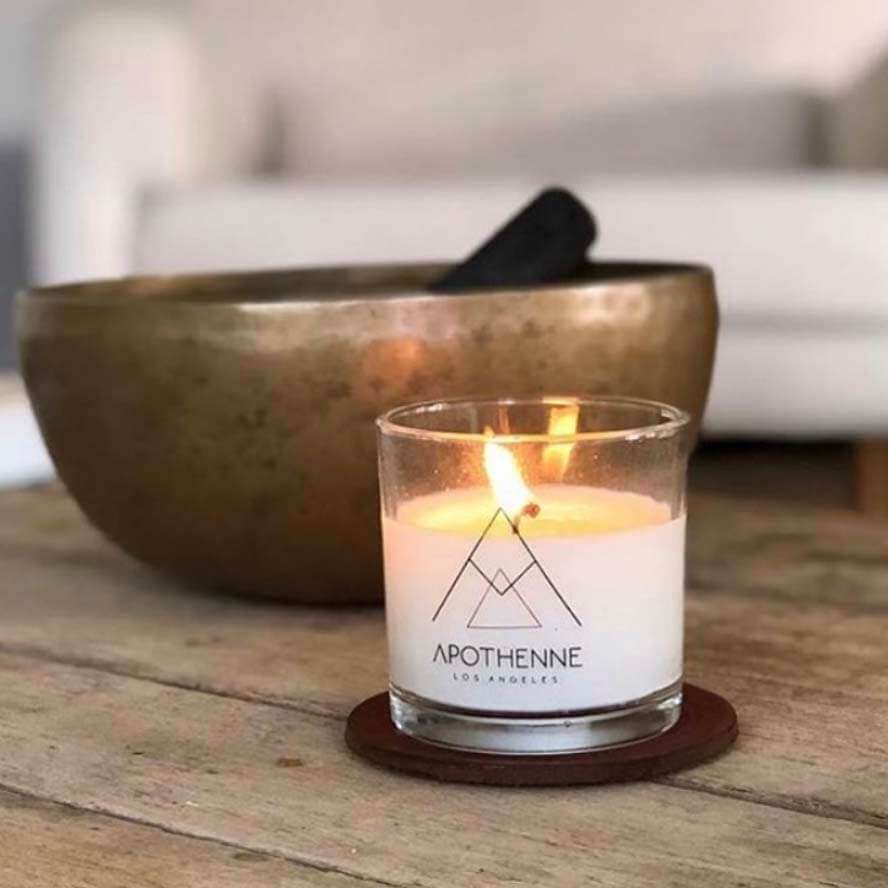 Brooklyn Candle is a 100% vegan soy candle line that is also petroleum-free and phthalate-free. Each of their minimalist candles is made and labeled by hand thanks to their in-house team of artisans.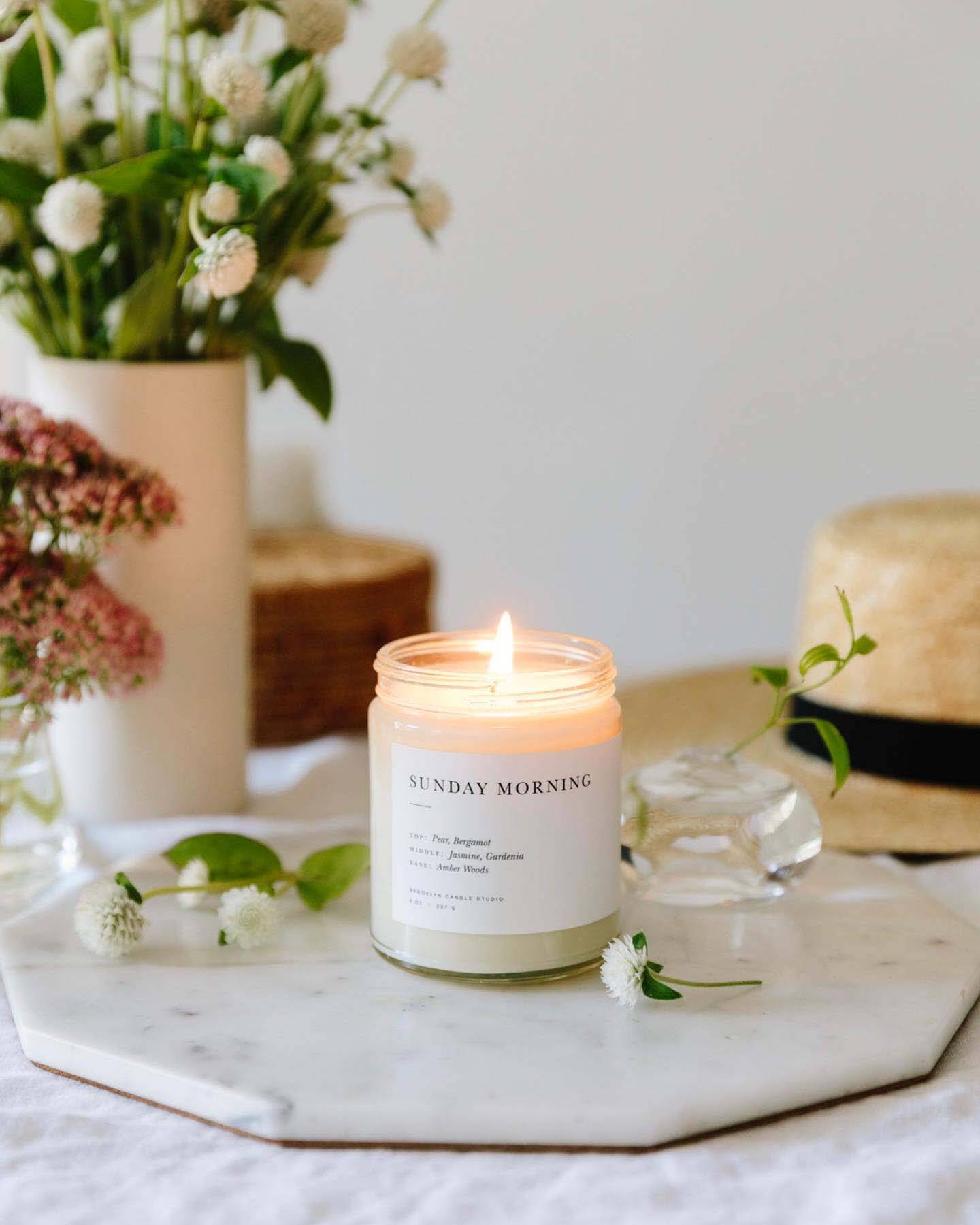 As an all-vegan and eco-friendly brand of soy candles, The Burlap Bag offers plenty of ways to lighten the mood. With names like Unicorn Puke, Sleepy Squad, and Crazy Cat Lady, it's the perfect brand for anyone needing a break from the serious.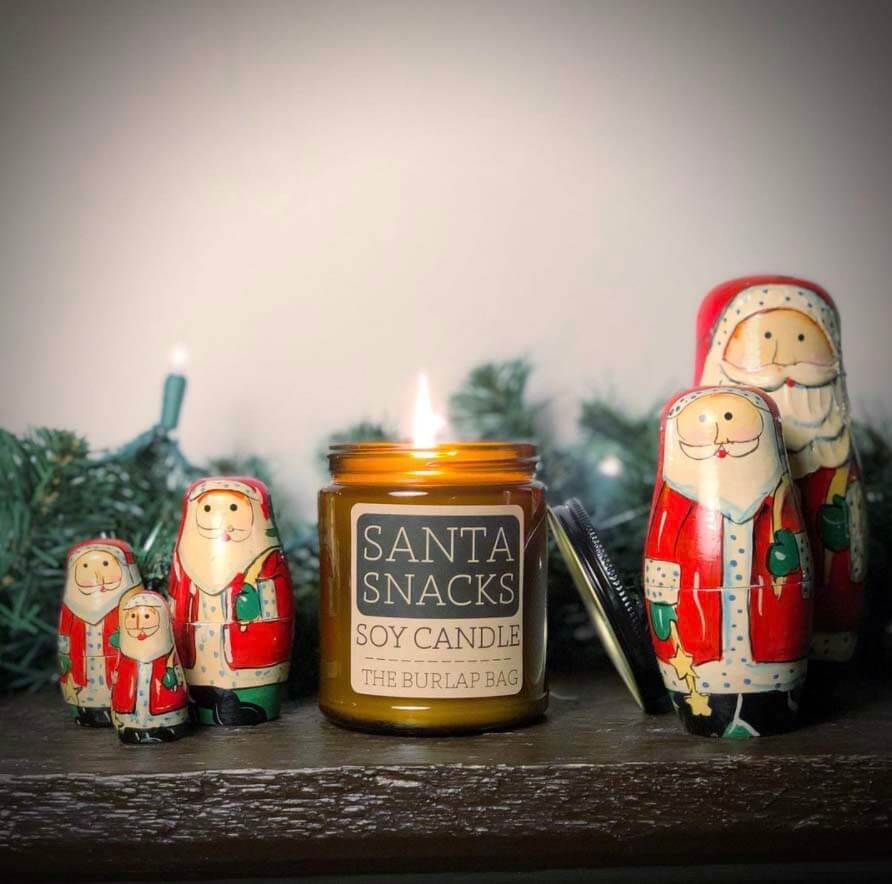 Homesick is a vegan-friendly line with scents meant for reminiscing. You'll find Road Trip, Beach Cottage, and Grandma's Kitchen, in addition to state-scented candles. Each candle is made from their all-natural soy wax and carefully designed to take you back home—whatever that means for you—every time you light it.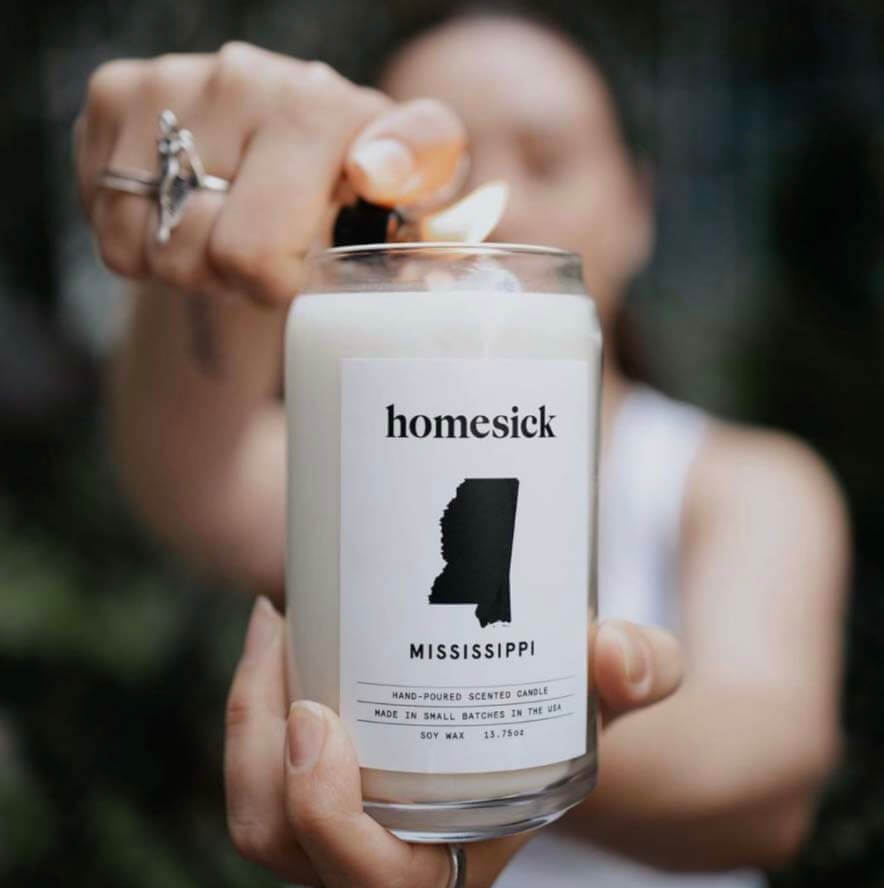 J'Luxe Scents is a non-toxic, vegan brand of 100% soy candles that combines the act of lighting candles with music—each candle comes with a customized playlist. Scents include Girl Boss, Hakuna Matata, BAE, and more and come in 4oz and 11oz sizes.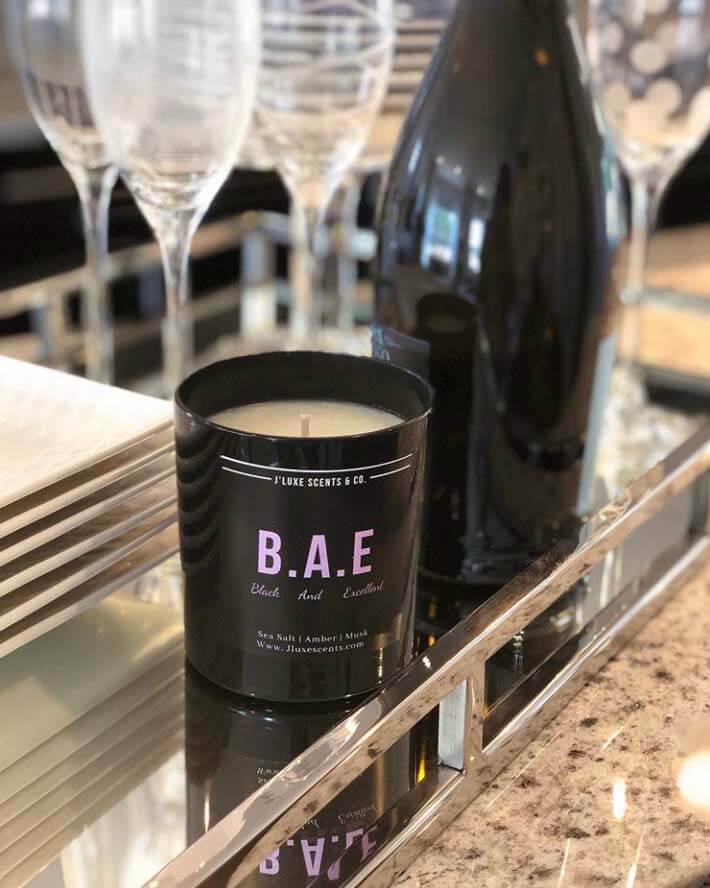 Vegan candle brand NoHo Candle Co. creates vegan, non-toxic products in environmentally-conscious designs. Their candles are made with 100% pure coconut soy wax and come in an array of scents, like Black Sea, Coconut Milk Mango, Pan Dulce, California Sage, and more.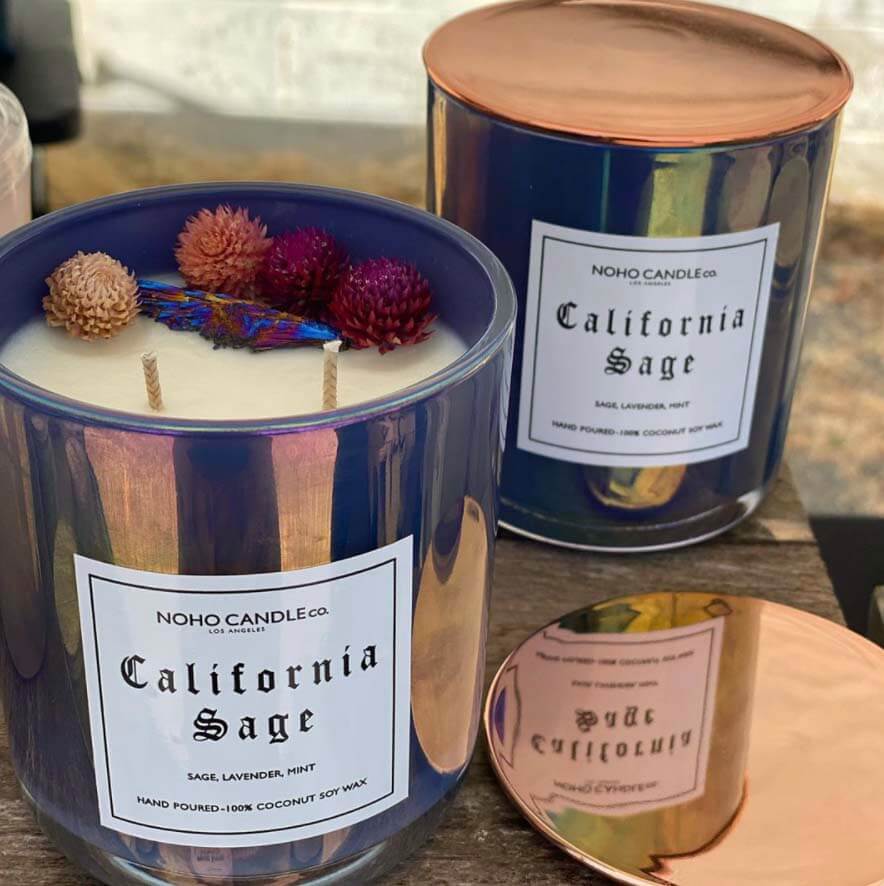 Rx is a vegan lineup of home and fragrance products that includes 100% soy wax candles. They sell their original Soy Candle, as well as their Travel Tins, which are 2oz candles in scents such as Bora Bora, Wild Grapefruit, and South Hampton.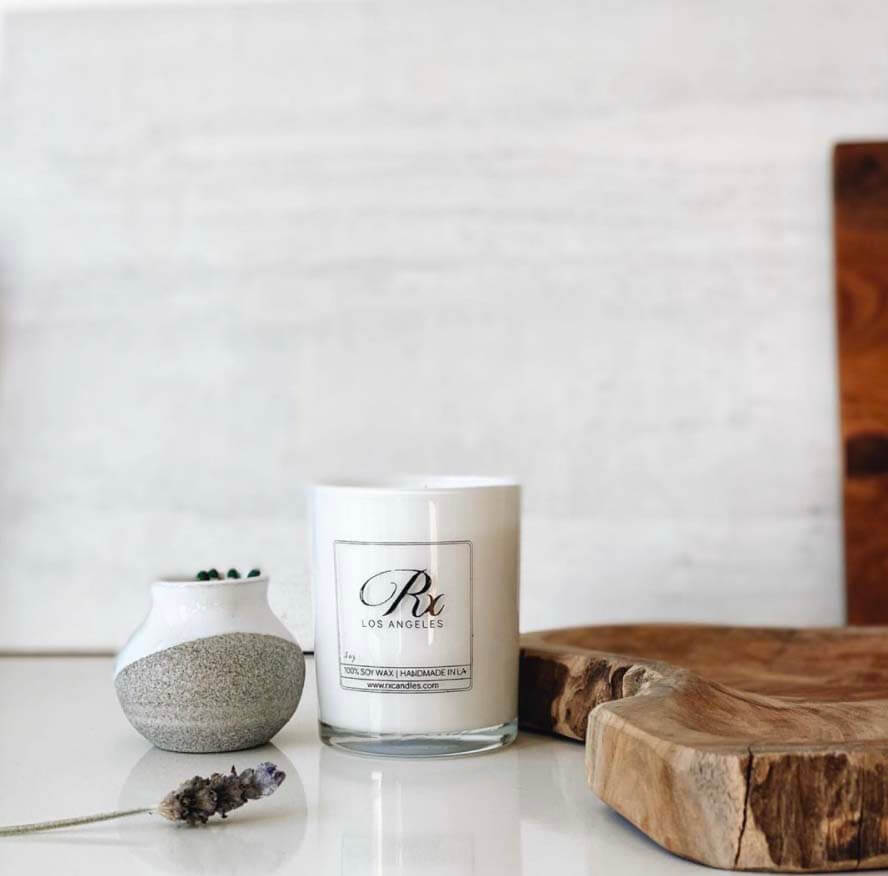 Made with 100% non-GMO natural soy wax, Vegan Candle Co.'s candles are vegan, ethically-sourced, clean, and sustainable. In scents like Fireside, Coastal Pine, Evergreen, Lemon Coco, and Mandarin Basil, the brand's options feature the highest quality essential oils and fragrances.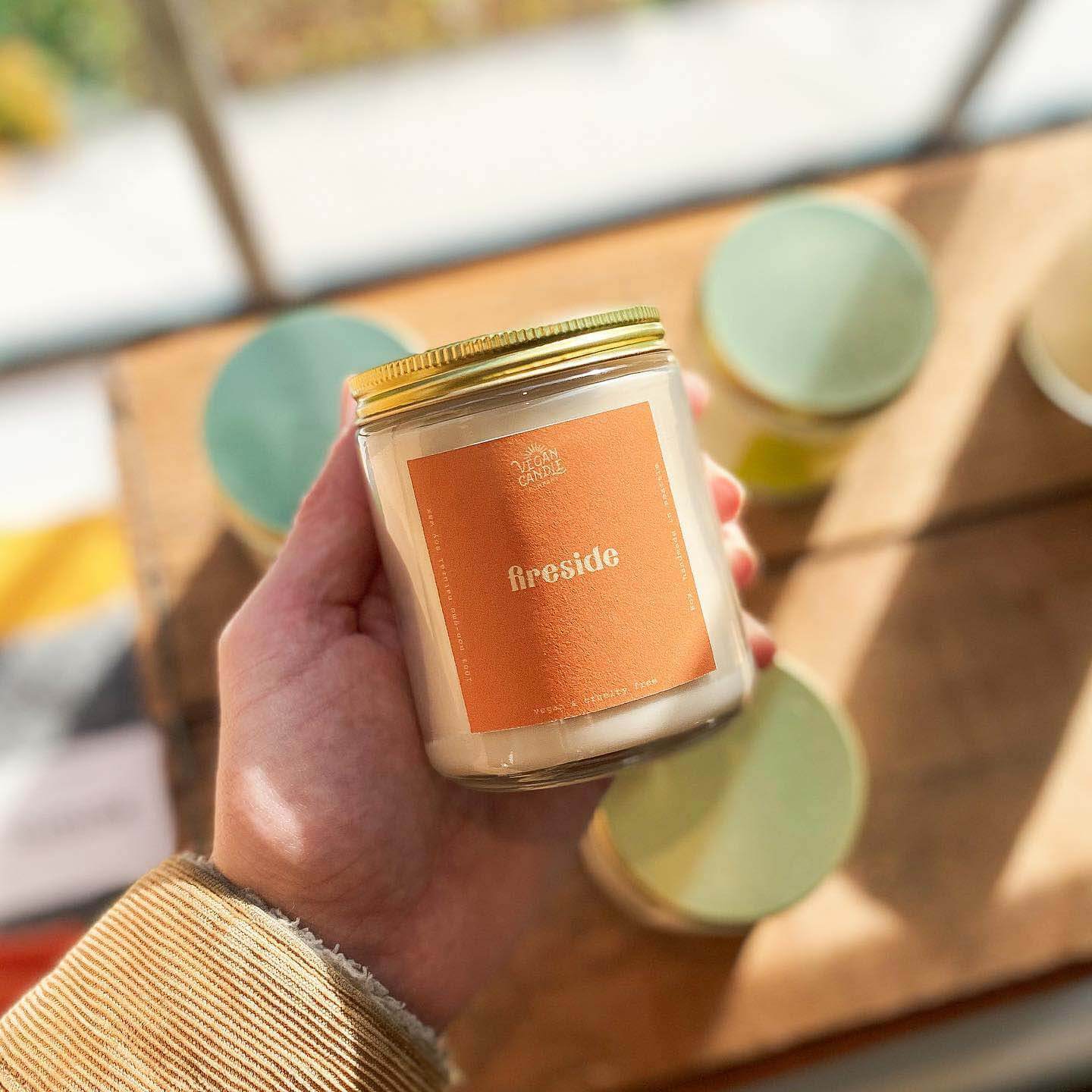 Symphony Barnes
@symphonybarnes
Symphony is a Southern California native who is passionate about health and wellness. She enjoys writing, living in California, and sharing her vegan lifestyle. Symphony graduated from Pepperdine University with a Bachelor of Arts in Journalism.
Articles by Symphony
More from VegOut
Subscribe Now
Get the premier vegan food and lifestyle magazine delivered to your door (or inbox!)
Order the magazine!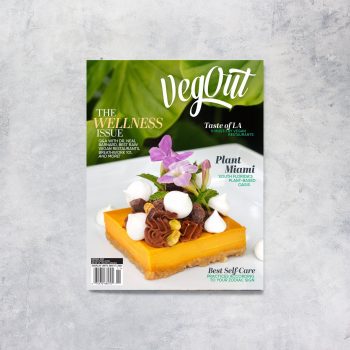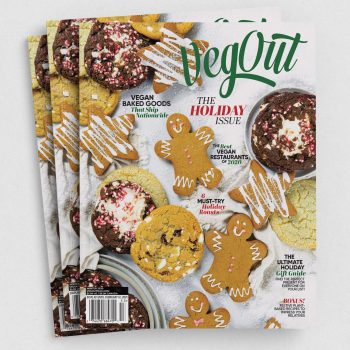 Navigation