What better time to surprise a loved one, give to someone in need, or just be kind to yourself than now? Now is the time to purchase a gift card to show support for a local vegan restaurant, make online purchases from a small business or bring a smile to one's face with a gift from these vegan companies.
CompletEats
Cookies
CompletEats Cookies is a woman-owned company delivering gluten-free and vegan cookies sweetened with dates! Each treat clocks in at 7 grams of protein, 5 grams of fiber and loads of healthy Omega-3s. A variety pack includes 6 (2 oz) cookies in the flavors Chocolate Chia, Cherry Almond, Mocha Chip, and Banana Bread. Place orders on their website to have these soft, plant-based goodies sent to a loved one, a friend, or someone in need. We love to dunk our cookies in a glass of rich macadamia nut milk from Milkadamia.
Use promo code VEGOUT20 at completeats.com for a discount!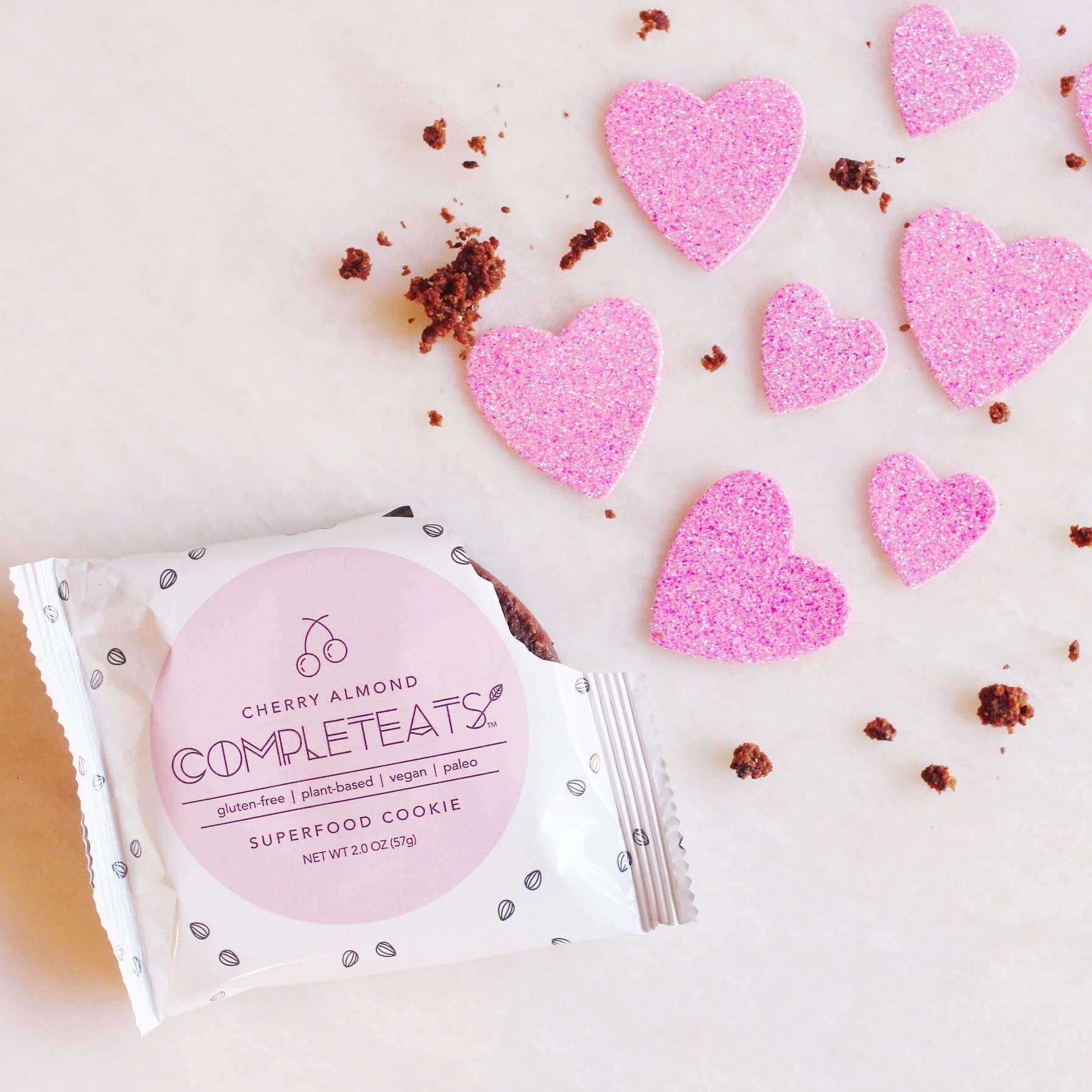 Thrive Market
Membership or Gift Card
A Thrive Market membership or gift card is an ideal gift for those that are struggling and are in need of some staple vegan products. Thrive Market allows for consumers to purchase ingredients, snacks, pantry staples and cosmetics at a discounted price. Items that cannot be found in store or are out of stock in stores at this time can be found on Thrive Market. You can give a Thrive Market membership ($59.95 for 1 year) or an e-gift card (for up to $100) to make it easier on your loved ones during this difficult time.
Click here to get 25% off your first purchase!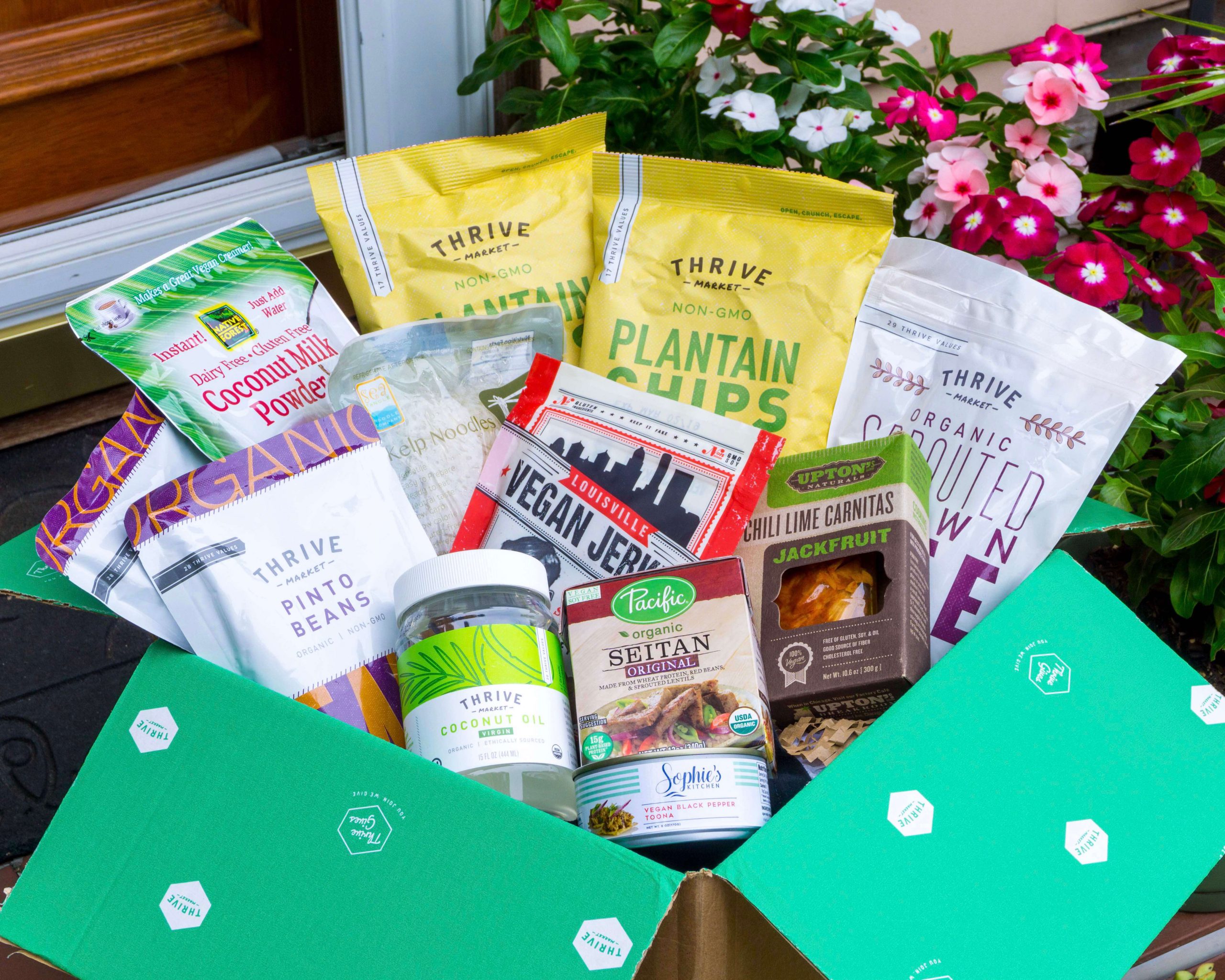 Pacifica
Tahitian Gardenia Spray Perfume
A sweet smelling gift from Pacifica is perfect to bring joy to a mom, sister, friend, or a co-worker's day. Pacifica is a cruelty-free, vegan brand based in Portland, Oregon. Their product is free of phthalates, parabens and petroleum, and the brand only uses essential oils, and plant-based alcohol in the base of the perfume.The Tahitian Gardenia Spray Perfume has a sweet and slightly citrus aroma of jasmine, sweet orange, and tea leaves. Check out their other scents, makeup, skincare, and more.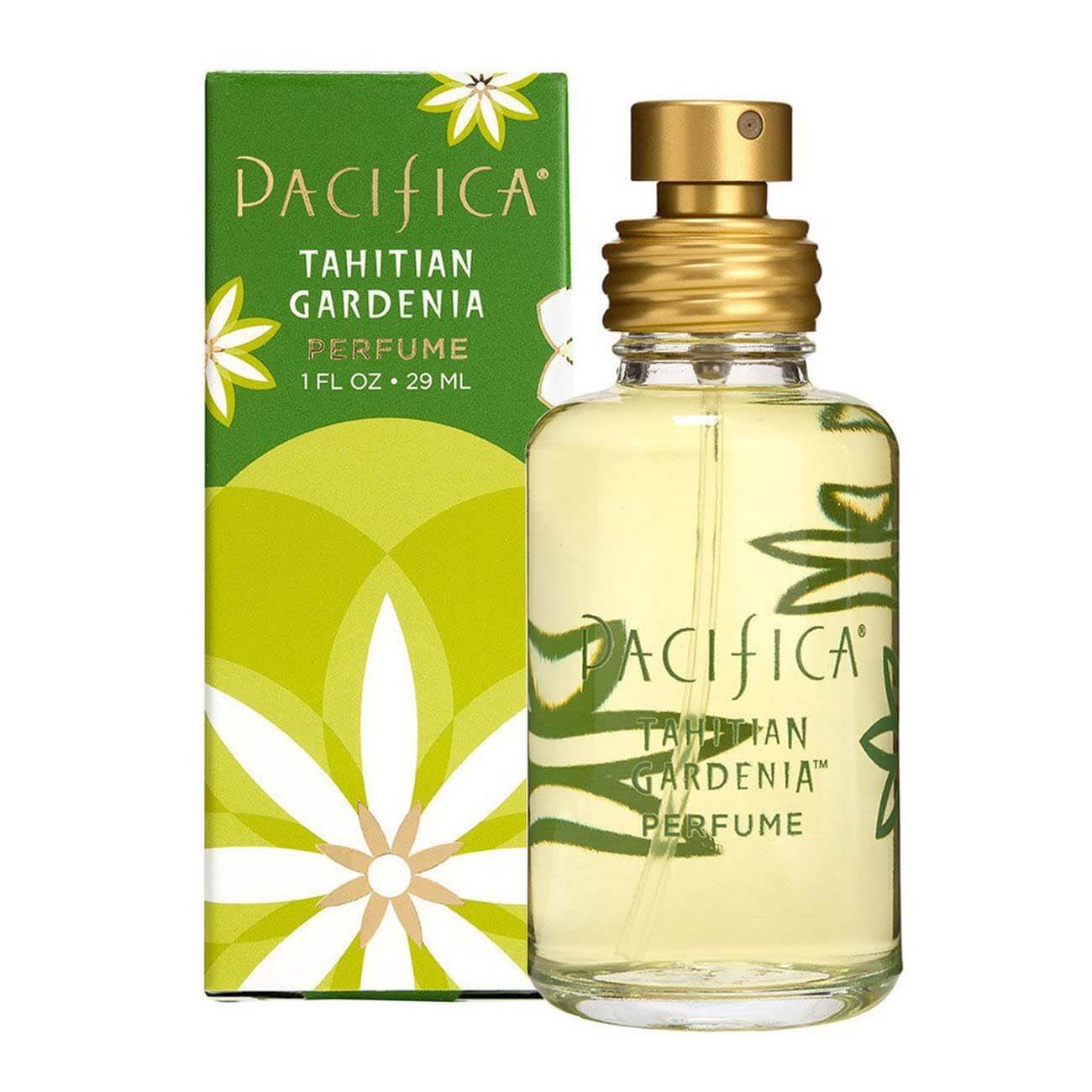 Milk Makeup
Vegan Milk Moisturizer
Milk Makeup, founded in New York, prides itself for providing clean beauty products. All their products are 100% vegan, cruelty-free and paraben-free. The Vegan Milk Moisturizer is a popular item as it provides lightweight hydration, soothing the skin. The formula uses key ingredients such as desert milk (to seal in moisture), fig milk (softens and soothes skin) oat milk (to calm skin) and argan milk (provides antioxidant protection). The Vegan Milk Moisturizer is also free of silicone, talc, sulfate, and fragrance. A perfect gift for someone who needs a little pampering.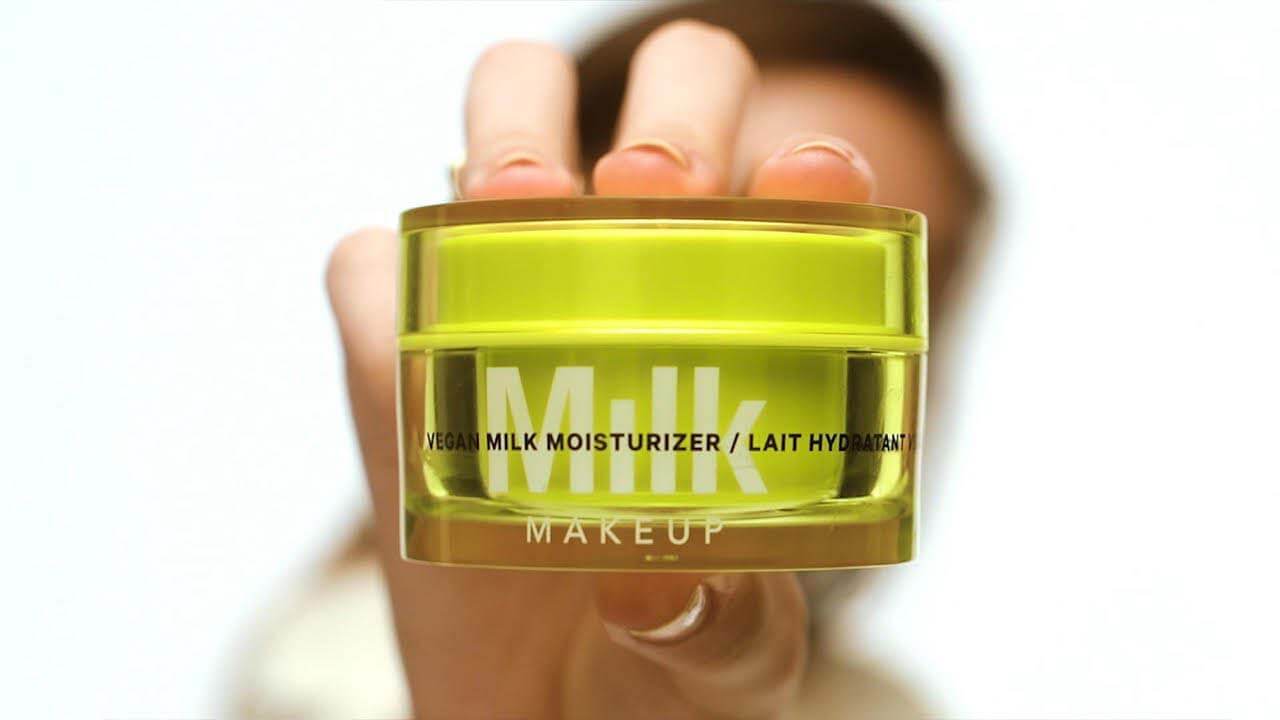 Tree Tribe
Leaf Leather Bifold Wallet
Tree Tribe makes clothing, hats, eco-friendly water bottles, and more. They use animal-free leaf leather (made from tree leaves) for their cruelty-free, handcrafted wallets, purses, and journals. Leaf leather is a durable, waterproof material that is a vegan-friendly leather alternative. The Leaf Leather Bifold Wallet is available in six beautiful colors and is created in a step-by-step process of harvesting teak leaves, coloring them, and then sealing the material with non-toxic film. Tree Tribe will plant one tree somewhere around the world for every purchase made online.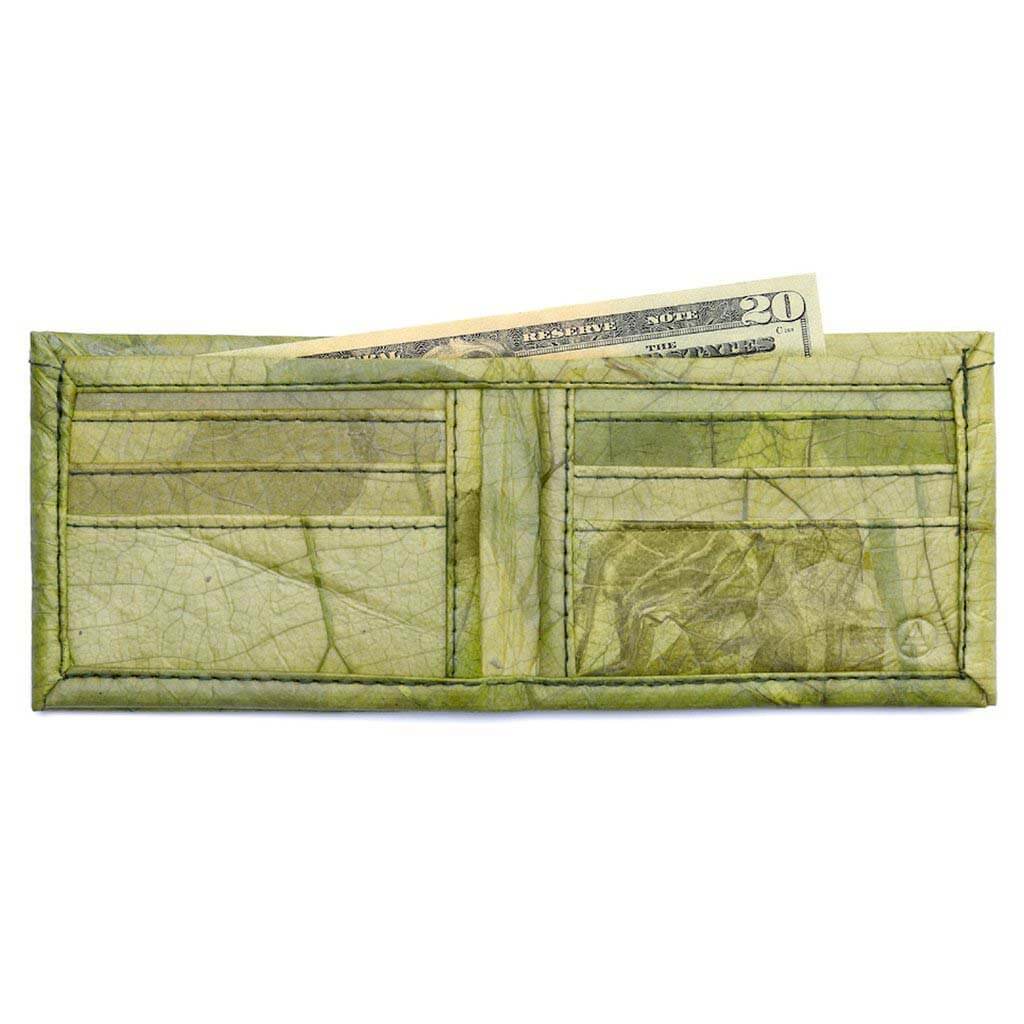 My Soul Mat
Yoga Mat
My Soul Mat creates yoga mats that are made with eco-friendly vegan microsuede and natural tree rubber. The brand uses bright colors and images, as well as a positive affirmation to inspire you to love yourself. My Soul Mat's mission is to encourage yogis with self-expression and positivity. Each yoga mat conveys a positive thought such as Dreamer, Creator, and Strength. Gift a yoga mat to motivate a friend to begin their practice.In a fitness rut? Check out our guide to free online at home workouts to kick start your healthy lifestyle.
RELATED: Order These 11 Items Online to Support Small Vegan Businesses During COVID-19
---
Want even more vegan news, food, and lifestyle content? Subscribe to VegOut LA Magazine or VegOut NYC Magazine!