These gifts are as stylish as they are sustainable!
2022 is the year of sustainability! As the holiday season rolls around, you can manifest this energy into buying your gifts from companies that are paving the way for a healthier, happier planet. Whether it be through donating a percentage of total proceeds to nonprofit organizations, ethically sourcing materials, or using recycled goods, these companies are doing it right. Check out our full list of the best gifts for the eco-conscious vegan in your life below.
$145
Treat your friends and family members to the coziest gift out there this holiday season—these Cozy Earth Women's Rib-Knit Bamboo Lounge Pants! Made from responsibly sourced bamboo-derived fabrics, these supremely soft pants are available in four different neutral colors, and you can even get a matching top to complete the set!
$99
As the temperatures start to drop, keep your loved ones warm with this Patagonia Women's Los Gatos Fleece ¼ Zip! Made from 100% recycled materials, this polyester fleece sweater makes the perfect gift for the adventurer in your life. Plus, this sweater—like 87% of Patagonia's clothing line—is certified fair-trade sewn, so you can gift with confidence this holiday season.
$69/towel
Meet your new favorite towels! Made from 100% GOTS organic certified cotton, these luxuriously soft Avocado Organic Cotton Bath Towels are a game-changer. Available in four neutral shades, they're not only super soft but super absorbent, as well! The best part? All towels in Avocado's Organic Cotton set are carbon negative—with 1% of Avocado's total sales going toward climate nonprofits.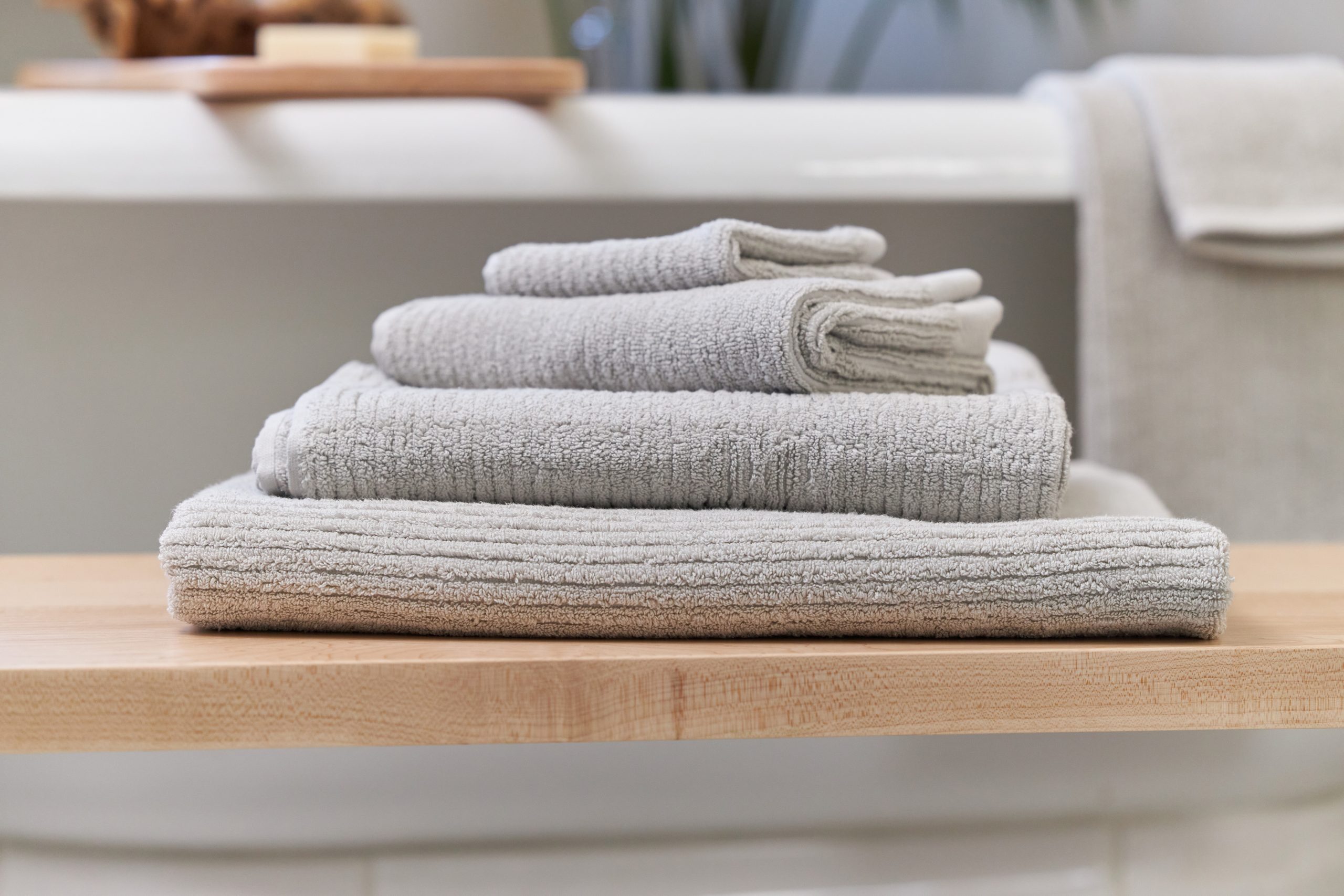 $148
Stitched in Los Angeles, the Hass Apparel Modal Long Robe just might be the comfiest gift out there! Made with a biodegradable Lenzing modal fabric, this robe is perfect for lounging around the house, both in the morning and when you're looking to unwind at night. Plus, like all of Hass Apparel's products, the Modal Long Robe is climate neutral certified, and ranks high on the company's sustainability tracker that measures worker's rights, carbon emissions, materials, and more.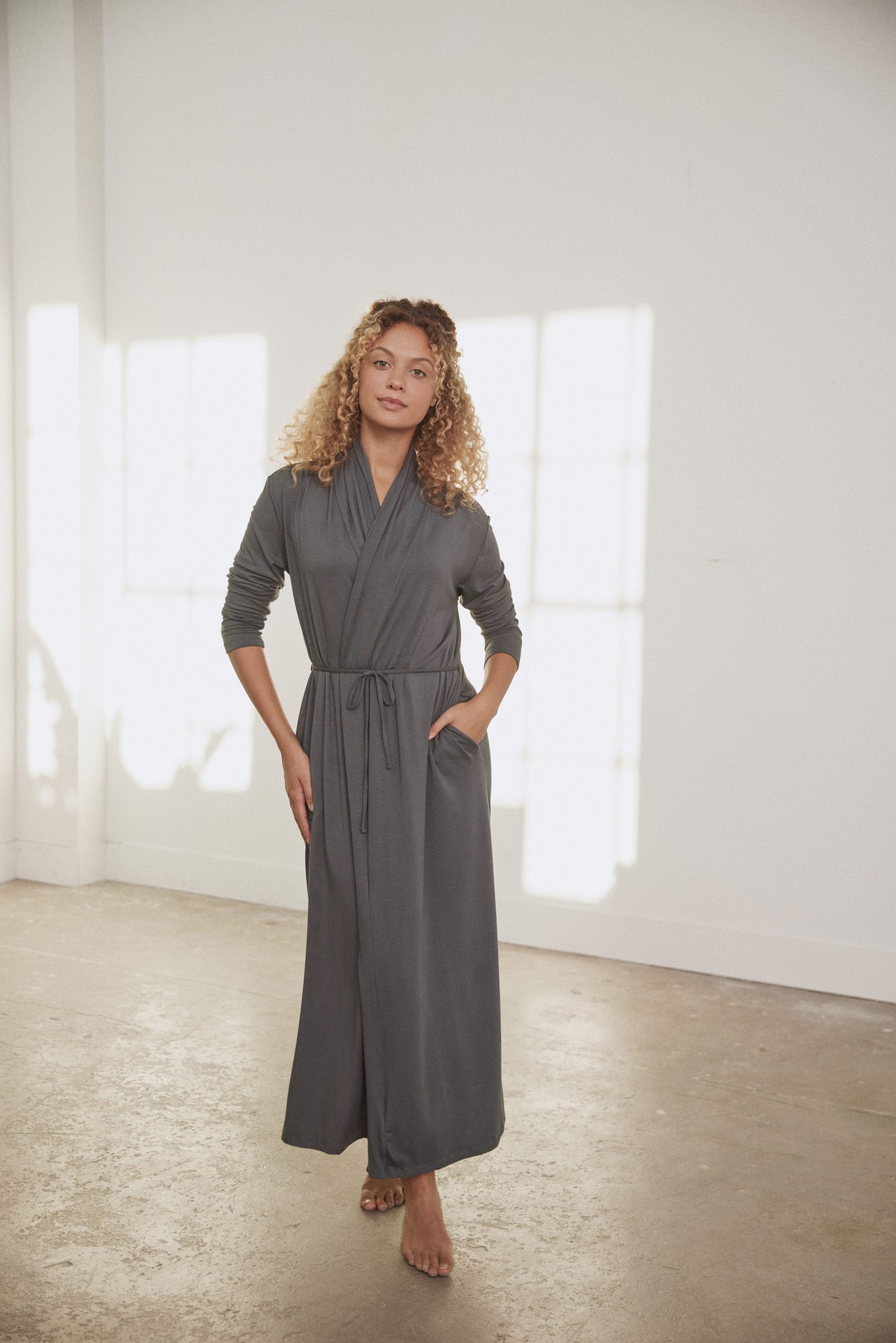 $208.36
Looking for something stylish and sustainable? Votch's Rose Gold & Light Grey Watch Gift Set is perfect for even the pickiest of your fashion-forward friends. The set comes with a square-framed watch and three interchangeable colored bands—all packaged in an eco-friendly felt pouch and gift box. Like all of Votch's products, this set is cruelty-free and made with recycled materials. To top it off, for every order, Votch is committed to planting a tree. Use promo code VEGOUT for 10% off your purchase!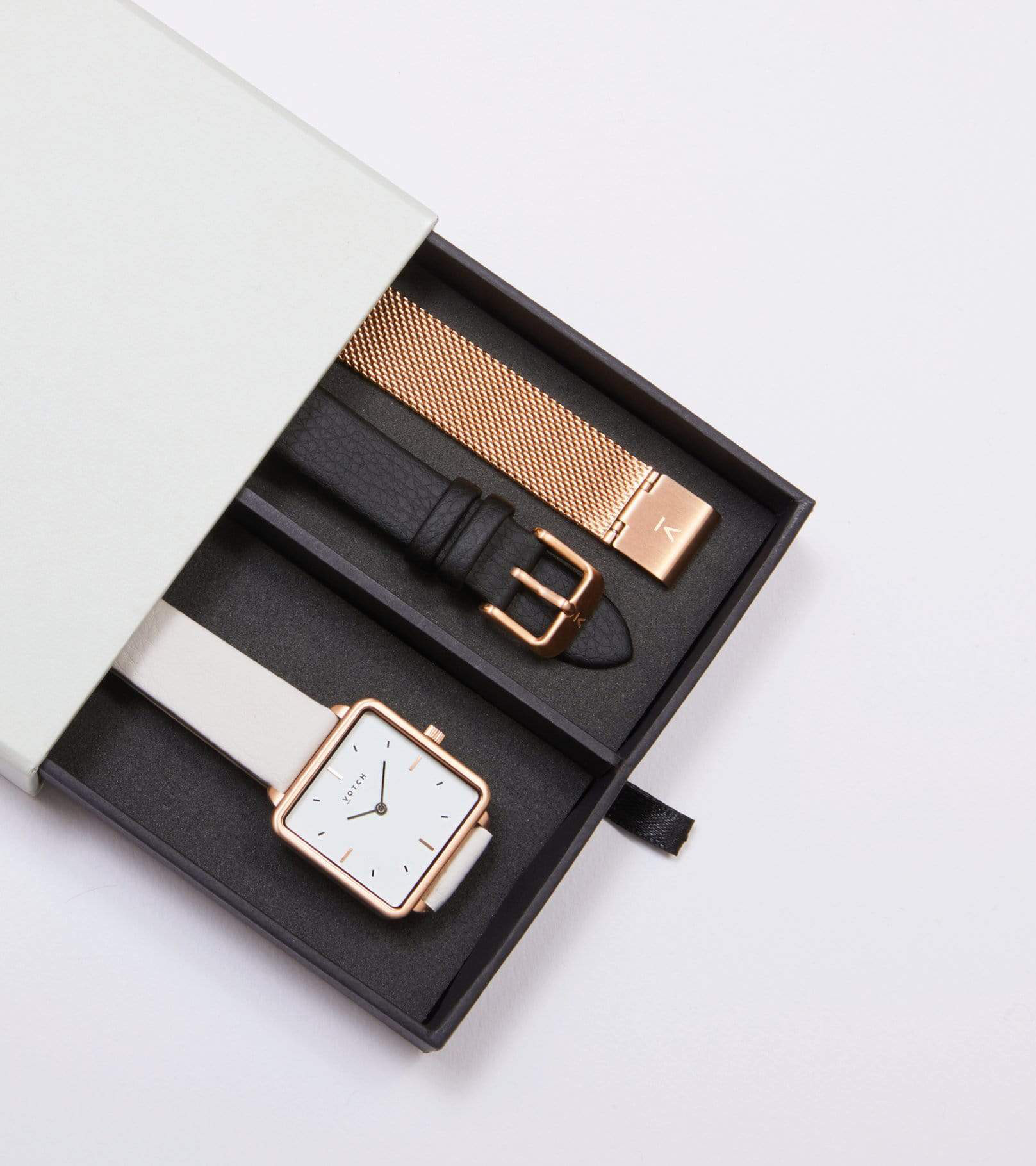 $245
Is your favorite vegan trying to cut down on their packaging waste? Help them out by gifting them an Almond Cow Plant-Based Milk Maker Starter Set! At the press of a button, you can make milk in seconds using oats, almonds, hazelnuts, cashews, and more—getting rid of the need to buy packaged plant milks at the grocery store. Each batch makes 5-6 cups of milk and doesn't require any straining, making it easy on the environment and easy on the cleanup. Use promo code VEGOUT for $25 off your purchase of $200 or more!
$20
United By Blue's Stoneware Mugs are a foolproof gift to give this holiday season. Made with sustainable materials and manufactured responsibly, this glazed ceramic stoneware is the perfect way to spice up your morning coffee routine! For every product purchased, United By Blue removes one pound of trash from oceans and waterways—so you can be sure you're giving a gift that counts.
$39.95
This holiday season, it's all about the bowls—and Coconut Bowls' Eco Starter Set is definitely the way to go! This set of two bowls, spoons, and forks and four bamboo straws is the perfect addition to any kitchen. Ethically made, sustainably sourced, and packaged with recycled materials, the Eco Starter Set is just what your eco-conscious friend needs. Plus, 1% of Coconut Bowls' total proceeds are donated to environmental initiatives.
$39.96
Need something for the aspiring beauty guru in your life? LUSH's Snow Fairy Gift Set is here to help! Equipped with LUSH's famous bath bomb, bubble bar, shower gel, and more, this gift set is a foolproof, no-fuss option that is sure to put a smile on your loved one's face. Taking a stance on a variety of social and environmental issues, LUSH is also actively committed to becoming a zero-waste, water- and carbon-conscious company, as well.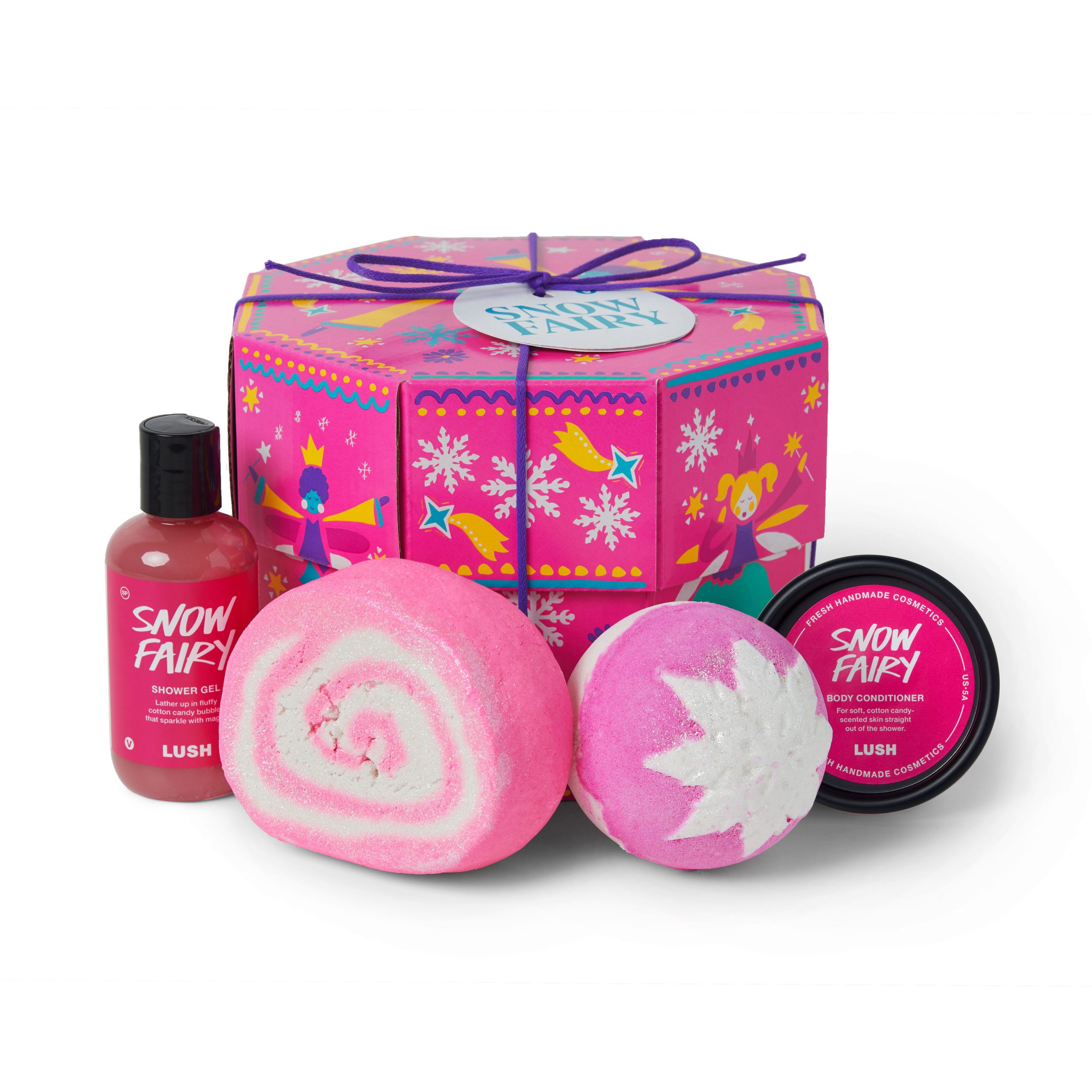 $34.99
On the hunt for the perfect stocking stuffer? The Deck The Shelves Gift Set from Versed should be your go-to gift this holiday season! Packed with the brand's bestsellers, including their Dew Point Moisturizing Gel-Cream and Day Dissolve Cleansing Balm, this set is nontoxic, vegan, and cruelty-free. With net-zero greenhouse gas emissions and a Responsible Recycling Program in place, Versed is doing their part for the planet, too!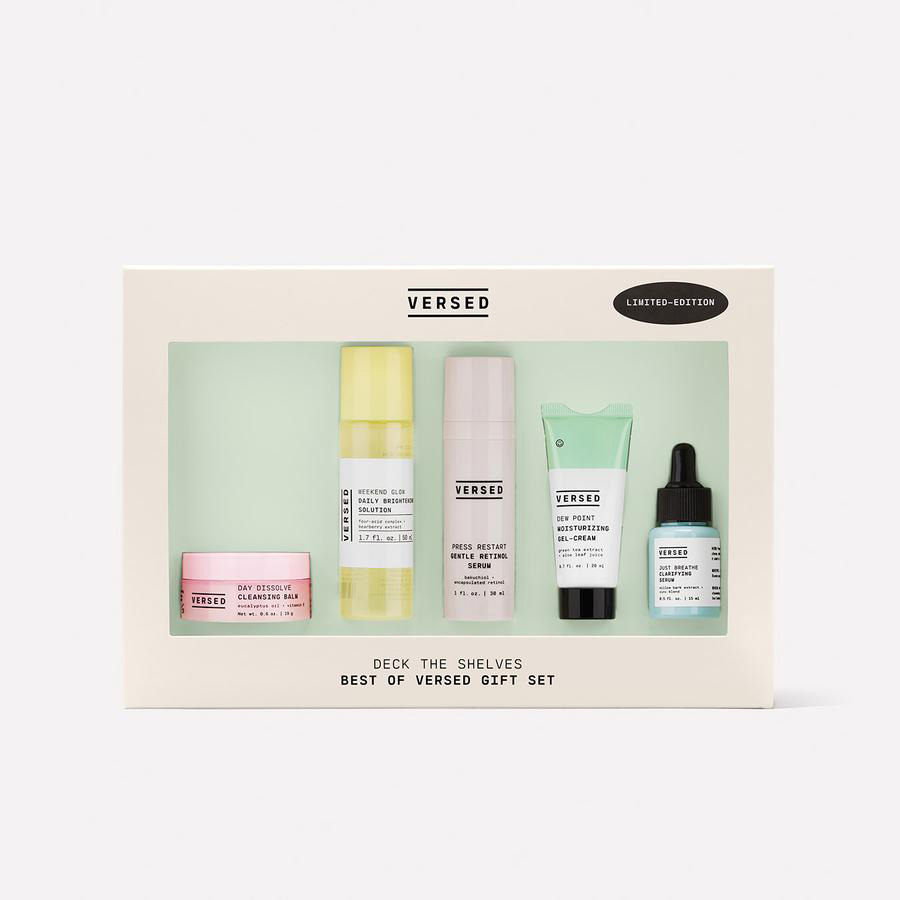 $50
Give the gift of relaxation this holiday season with Freewaters' luxuriously plush slippers! Available in both men's and women's styles, the Jeffery 2.0 and Chloe 2.0 models are absolute must-buys. Coming in a variety of neutral-toned shades, these slippers are composed of a 30% recycled rubber outsole, use eco-friendly packaging, and are made with socially responsible manufacturing processes. Not sold yet? Each pair of Freewaters sold helps provide safe drinking water to communities in need!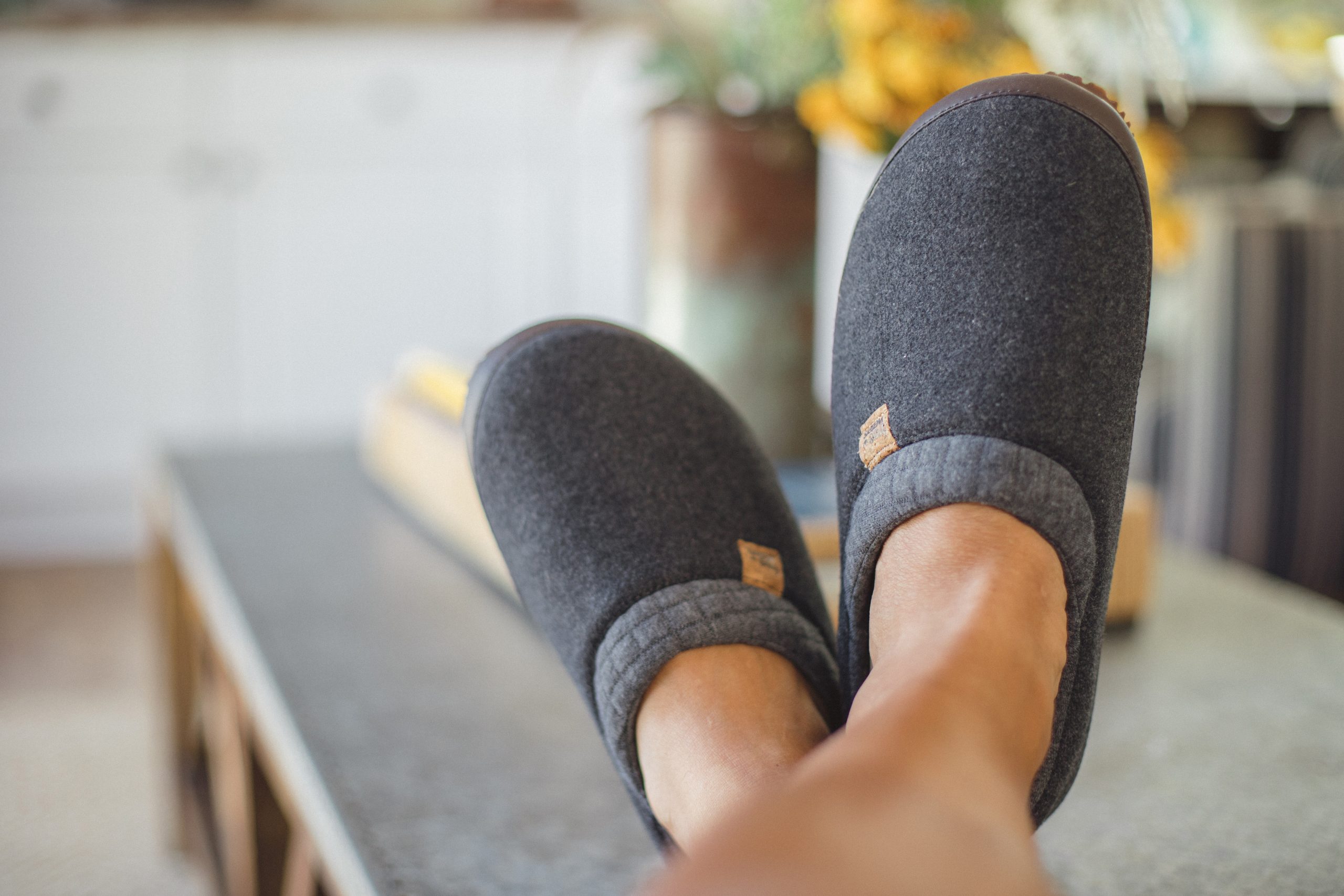 $50
In terms of sustainability and deliciousness, it doesn't get any better than Maya's Cookies! With their Classic Holiday Collection Cookie Tin, you can give the notorious sweet tooth in your life the best cookies on the West Coast—with a festive twist. Packaging products in recyclable materials, sourcing local organic ingredients, and single-handedly organizing beach cleanup initiatives in San Diego, Maya's Cookies taste just as great as their positive impact on the environment feels.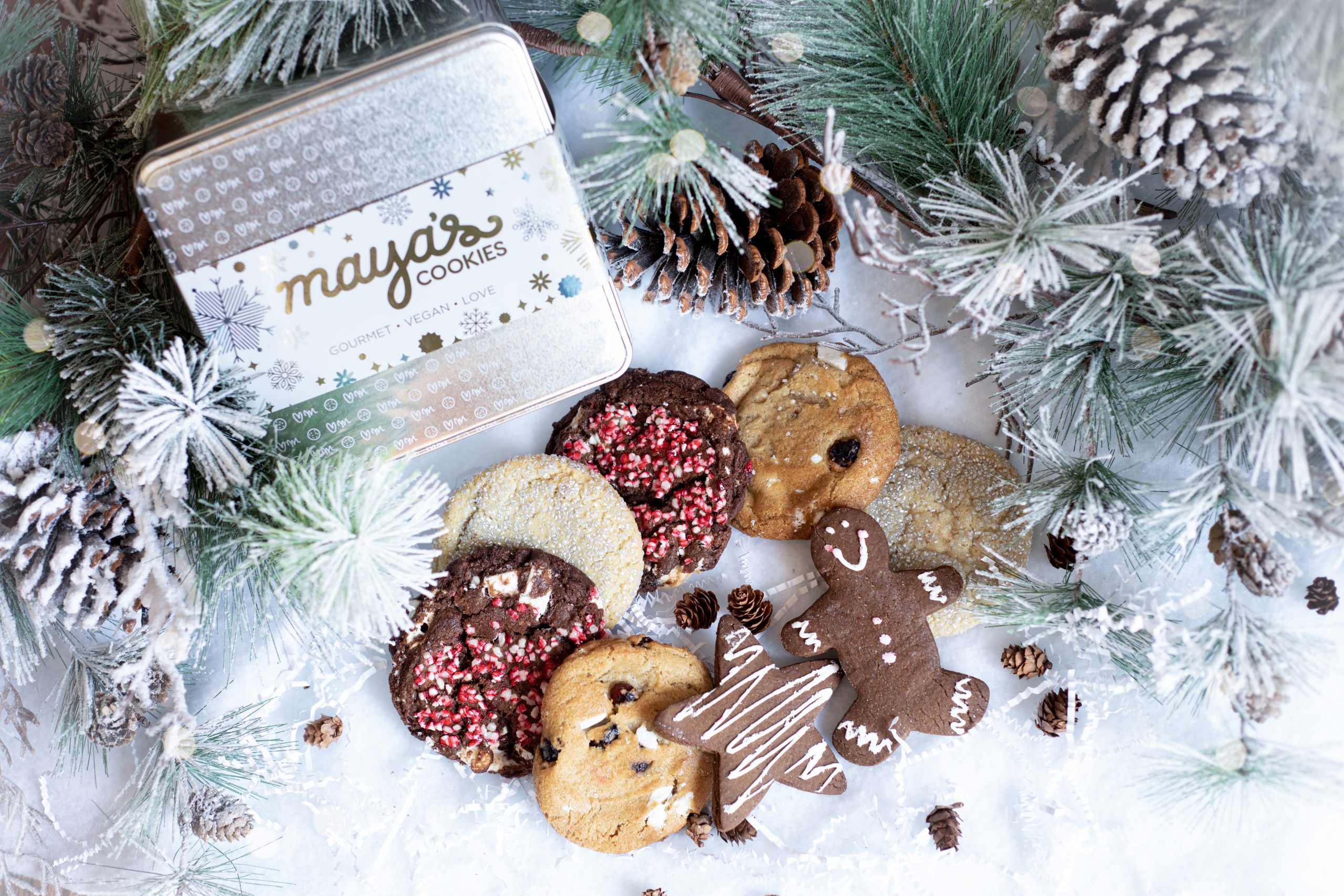 $60
Can't figure out what to give this holiday season? Wonderful Wine Co.'s Starter 3-Pack makes the perfect gift for even the pickiest of your friends and family members. This set comes with three different wines—a chardonnay, malbec, and rosé—that are all vegan-friendly, sustainably farmed, and made from organic grapes. Packaged with 70% recycled materials in a lightweight glass bottle that uses 20% less energy to produce than traditional glass bottles, these wines are incredibly sustainable, too.
$60
Looking for a gift that looks good and smells good, too? Guided Flame Co.'s Marigold Nights Candle is your answer! These hand-poured vegan candles are made from an aromatic combo of coconut wax, cloves, lemon, rosemary, cinnamon bark, and thyme, for a distinctly warm and wintery scent. They're made from organic, eco-friendly materials, too—with the hopes of inspiring each candle-buyer to adopt the same sustainable practices in their own lives.
$340
Your favorite chef is bound to be impressed with this Kana 5-Piece Cast Iron Cookware Set. Designed in California, this 40% recycled set comes with Kana's Classic Dutch Oven, Mini Dutch Oven, and Ultimate Skillet—all with a black satin enamel interior finish and stainless steel hardware. In addition to supporting environmental initiatives like adhering to the likes of both the Global Recycling Standard and Program for the Endorsement of Forest Certification's policies, Kana is committed to their lifetime guarantee, so you can reduce the amount of unnecessary product waste, keeping this equipment for life!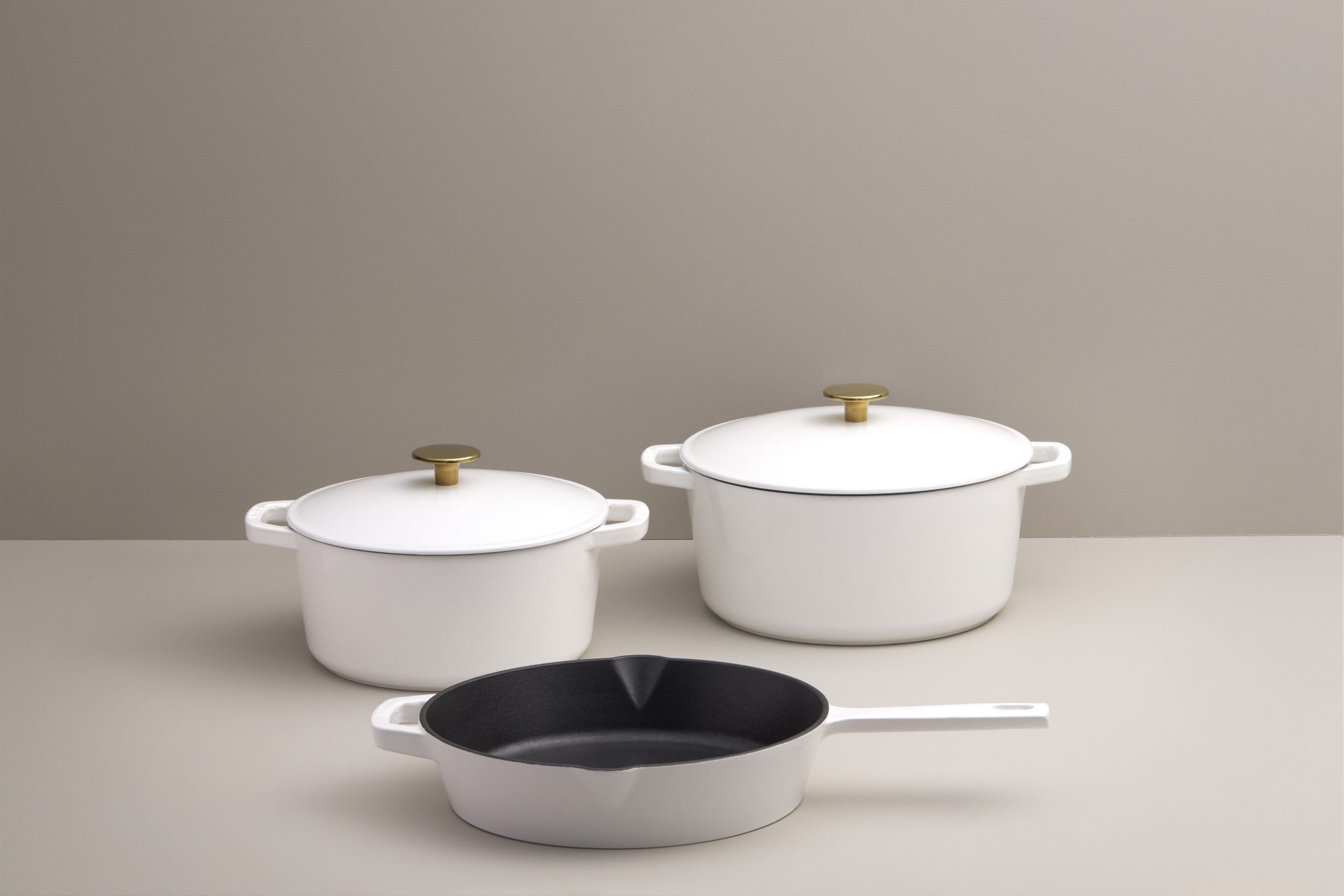 Starts at $9.99/meal
Stumped on what to get your favorite foodie? Purple Carrot's meal delivery service might be the best way to add some fun new flavors into their life! Offering a rotating menu of DIY breakfasts, lunches, and dinners, Purple Carrot will send everything you need to craft their delicious menu to your house, cutting down on prep and planning time. Actively working toward reducing their packaging waste, Purple Carrot is also committed to trailblazing a clean, waste-free delivery service.
$24.48
Looking to inspire the next generation of vegans? The Korean Vegan Cookbook is the perfect intersection of adventurous and delicious recipes—suitable for all ages. From revamped classics, like Chocolate Sweet Potato Cake to Gamja Guk, a potato-and-leek soup, The Korean Vegan Cookbook has the perfect recipes to take with you into the new year. Promoting the vegan lifestyle, the book shows readers how to lead a healthier, more sustainable life.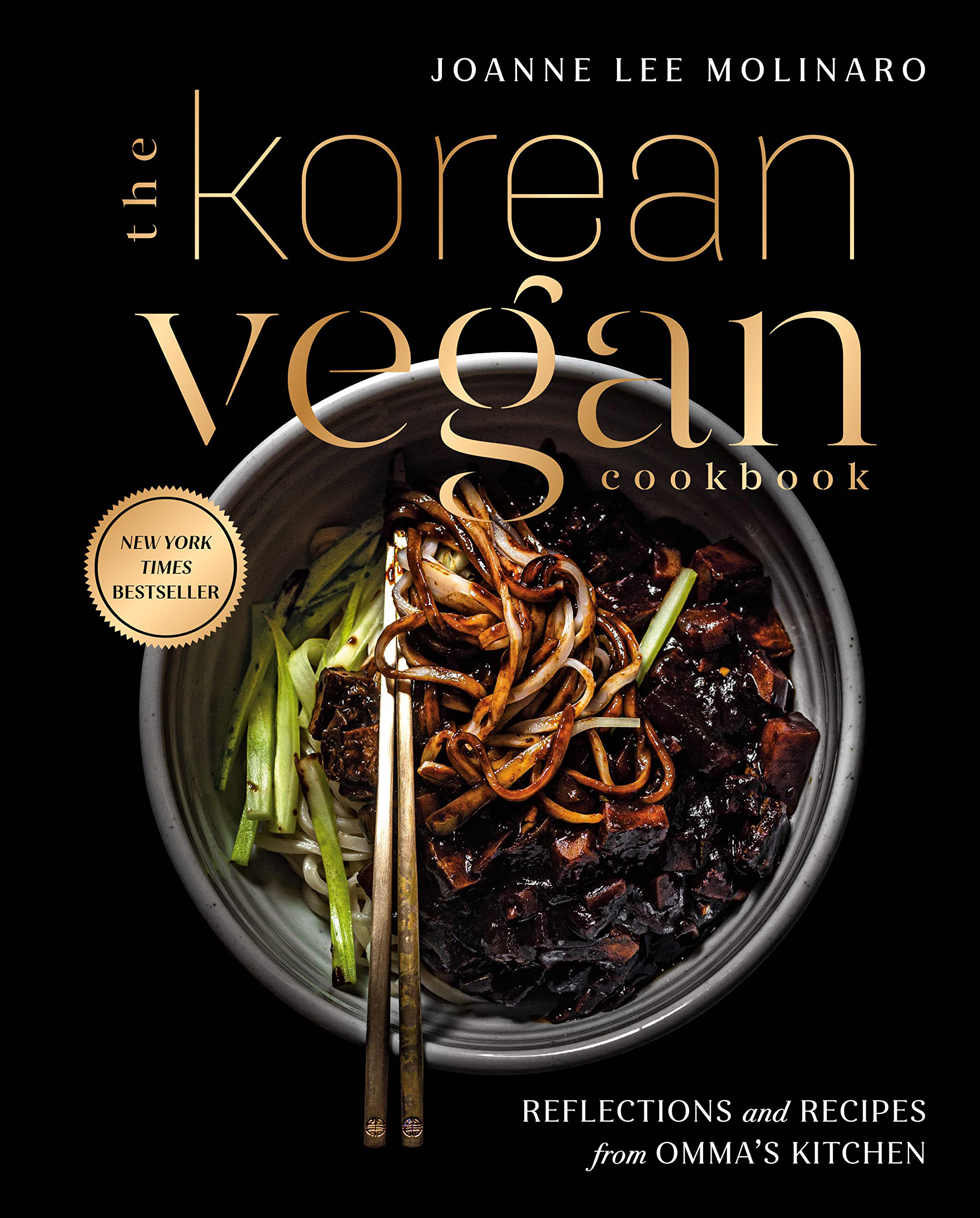 $599.95
Trying to ditch the unnecessary packaging that comes with your daily smoothie or juice? Vitamix is the best solution for you. Making everything from soups to ice creams to smoothies in seconds, Vitamix allows you to ditch those plastic cups and make your own sustainable treats, instead! It makes the perfect gift to give this holiday season to anyone who's looking to lead an all-around healthier lifestyle.
$65
As we all start traveling more frequently, the Pixie Mood Blake Jewelry Case makes the perfect gift for your friends who are constantly on the go. You can store everything in here, including necklaces, bracelets, earrings, rings, and more! Be sure to pay special attention to the Wine and Sand color options, as they're both made from recycled materials. Not completely sold yet? For every Blake Jewelry Case purchased, Pixie Mood will plant one tree in a forest in British Columbia, Canada.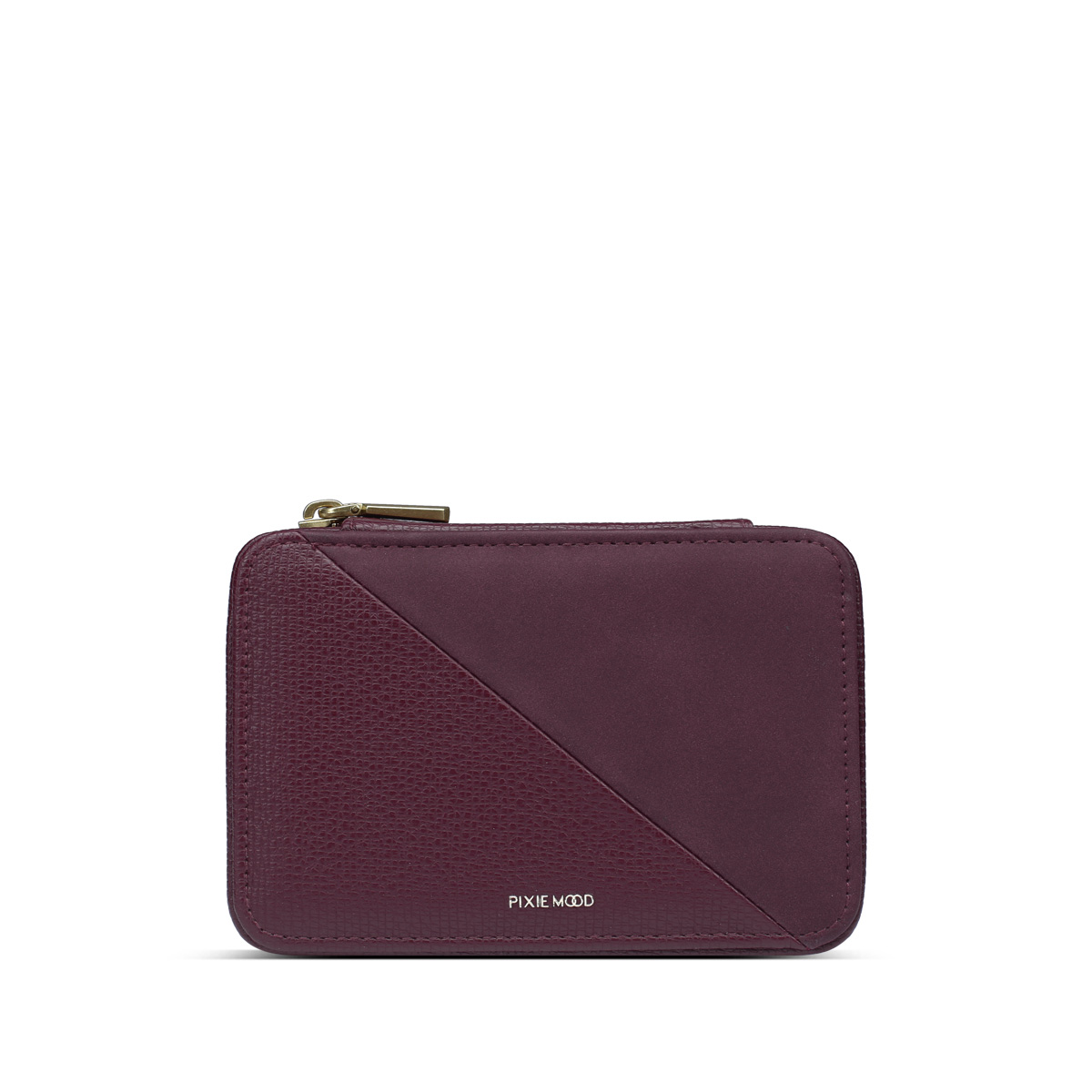 Starts at $199
Nothing embodies the holiday season quite like curling up in a soft chunky blanket! Bearaby's Cotton Napper is not only incredibly plush, but it's weighted, as well, for the optimal cozy experience. Available in a variety of weights and fun colors, the Cotton Napper is made with organic cotton, and the brand is committed to providing a luxuriously soft feel—without harming any animals in the process!
Starting at $100
The hottest new technology in the gardening scene has arrived! If you're looking for a new and innovative way to help your loved ones get their veggies in, Willo's produce delivery is a must-buy. Each Willo user can subscribe to reserve a space in Willo's vertical gardens, where they can customize and monitor their produce on their phones—to be sent to them every other week. Ranging from spinach and Toscano kale to pea shoots and onion chives, the produce selection at Willo is always fresh and tasty.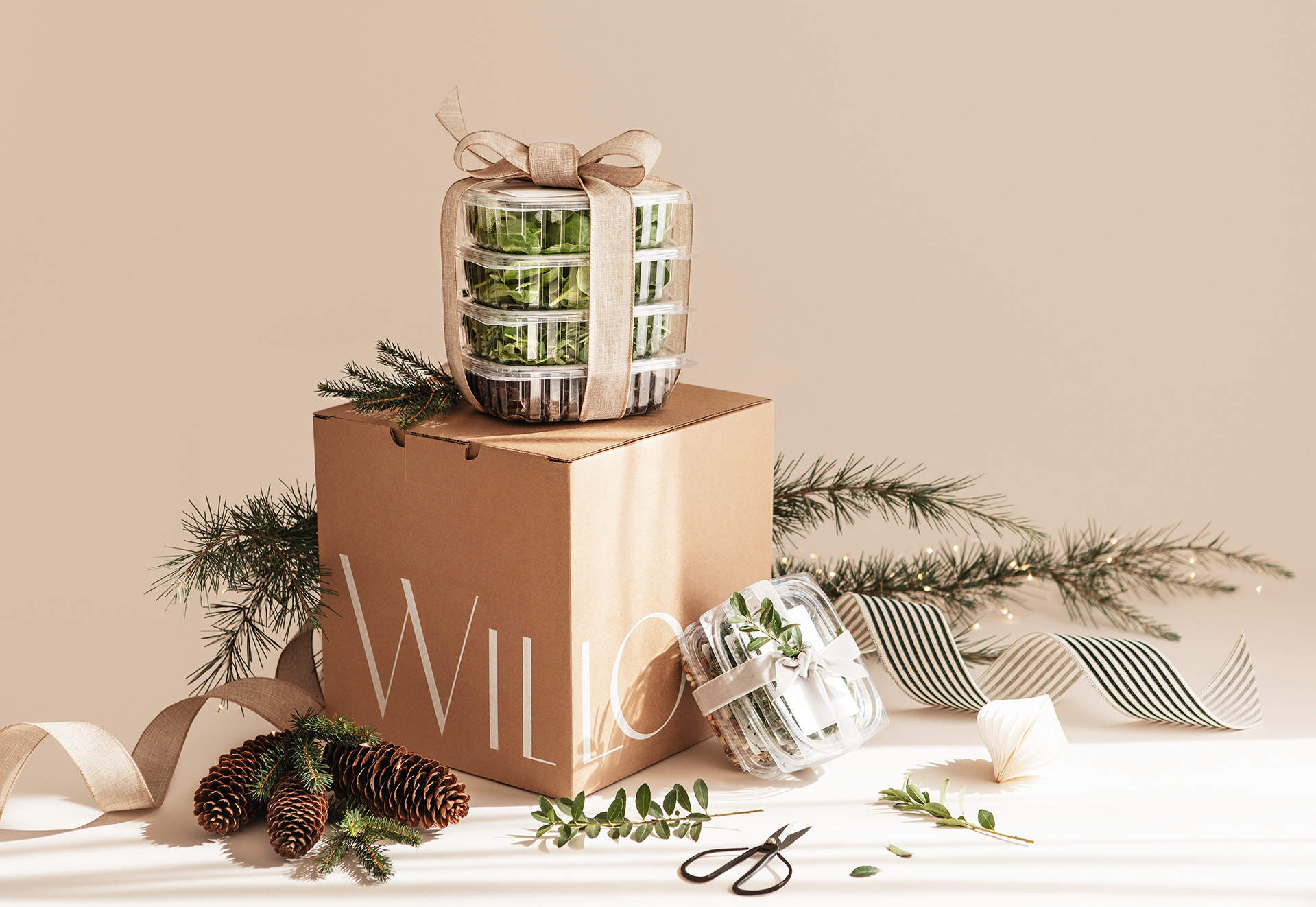 Note: We may earn a commission when you click one of our links to make a purchase.