Keep that gift-giving spirit going throughout the year with these vegan subscription boxes!
'Tis the season, friends, for long checkout lines, outrageous delivery fees, and struggles to find the perfect gift for everyone on your list. You know us by now—we gotchu! Cozy up with an oat milk matcha latte from Alfred Tea Room and head off that holiday stress by letting us help you race through that wishlist like you're getting paid Cena Vegan tacos to do it (you're not, but it's fun to pretend).
Here are 15 all-vegan subscription boxes that will spread seasonal cheer long after the holiday nog is gone.
$15 – $18/month
Deck the halls with a Petit Vour subscription of nontoxic, cruelty-free beauty products. For as low as $15 a box, your holiday boo receives 4 items each month valued at over $50. The products are specially curated based on a personal beauty profile completed by the recipient on receipt of the gift.
Coupon: Use promo code FIRSTBOX to receive 25% off your first box.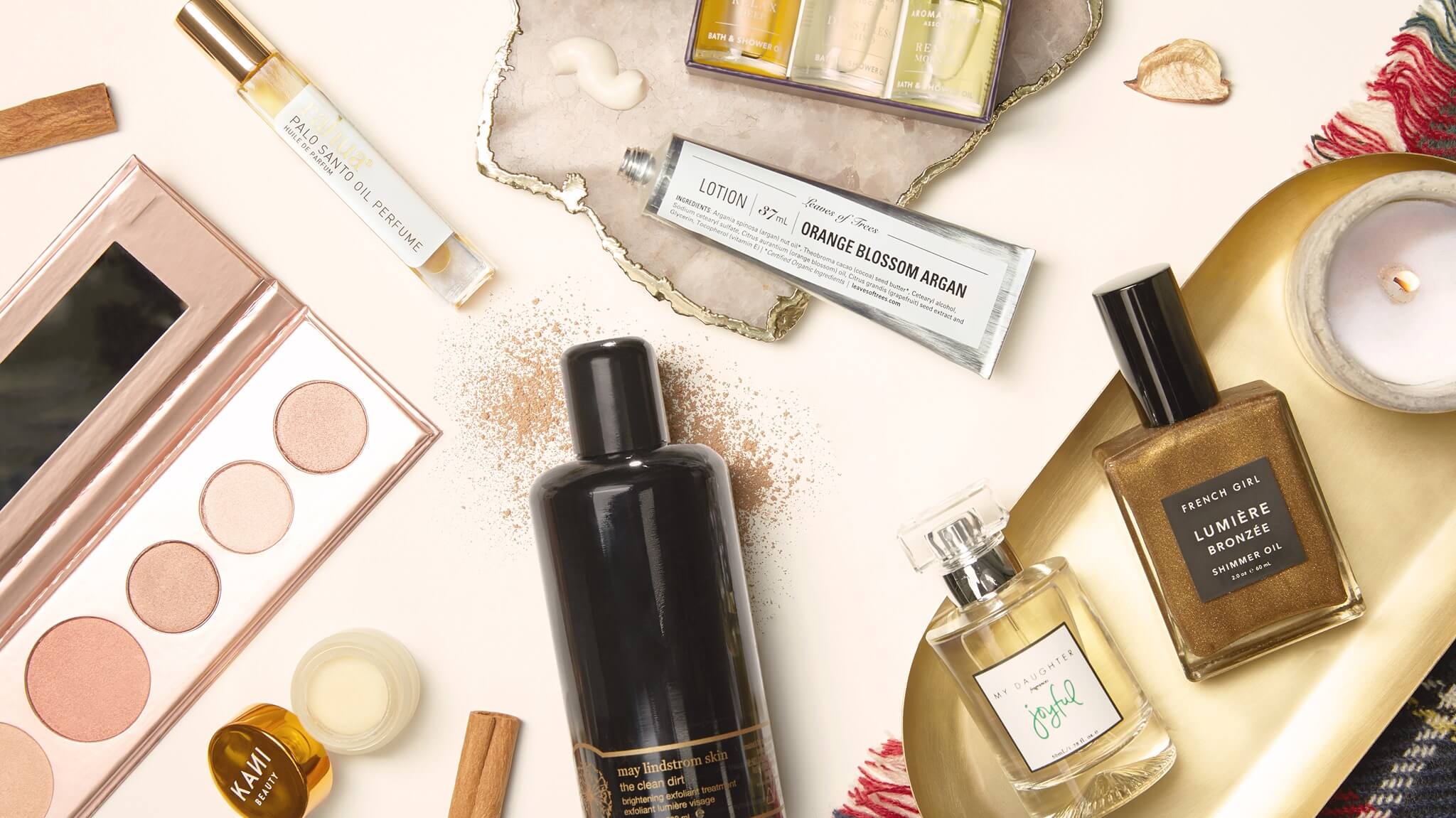 $19.95 – $24/month
Daniella Monet partners with Evanna Lynch to bring you cruelty-free makeup, skincare, haircare, and accessories for a value of at least $75 per shipment. As a bonus, each Kinder Beauty box contains at least two full-size products. *When you shop through Kinder Beauty, a portion of your purchase goes to supporting various animal rights and environmental causes.
Coupon: Use promo code VEGOUTLA for a free bonus item (up to $25 value) with the purchase of any new subscription.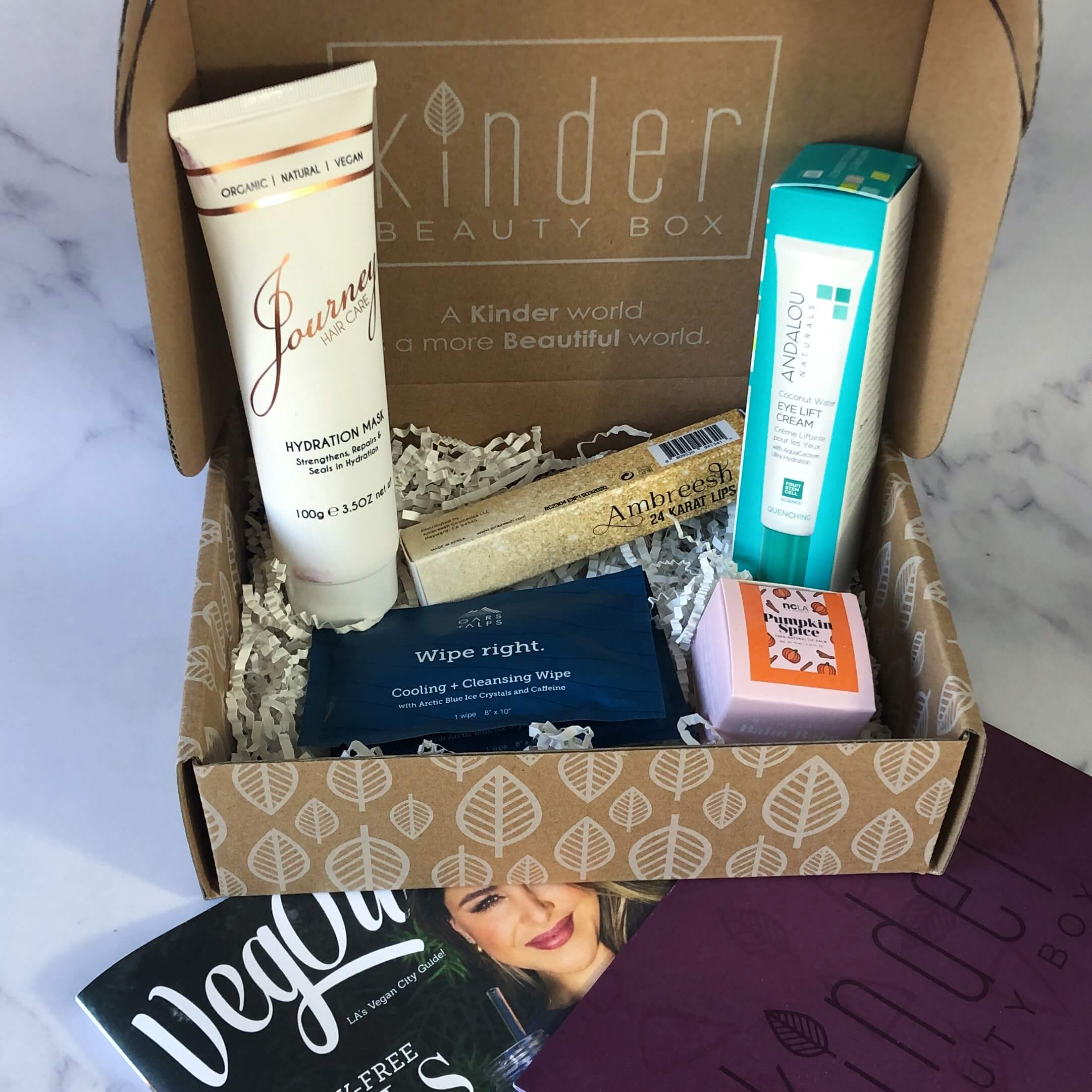 $71.94/week (2 serving plan), $95.88/week (6 serving plan)
Schedule fresh, healthy ingredients for globally-inspired recipes delivered straight to your recipient's tinsel-covered door. Begin by choosing between the 2- and 6-serving plan. Then select the number of weeks you would like delivery (1, 2, or 4). Finally, schedule a holiday potluck (be sure to invite your friend!) so you get to enjoy the great flavors of those amazing dishes! You're welcome.
Coupon: Use promo code carrot30 for $30 off your first box.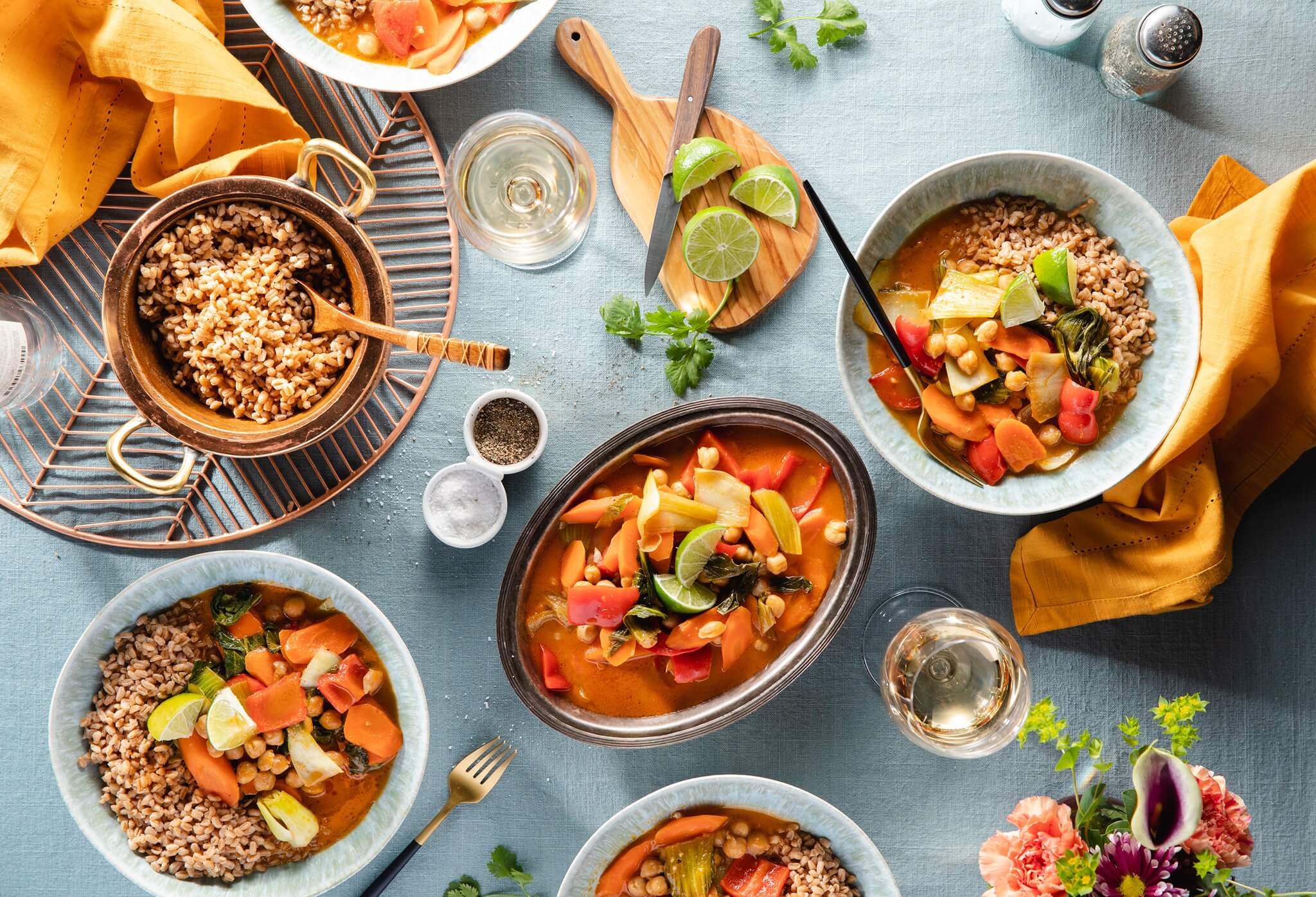 Starting at $9.90/meal
Veestro provides fully prepared, 100% plant-based, organic meals. They also have gluten-free options. Delivery plans include 10 meals, 20 meals, or 30 meals.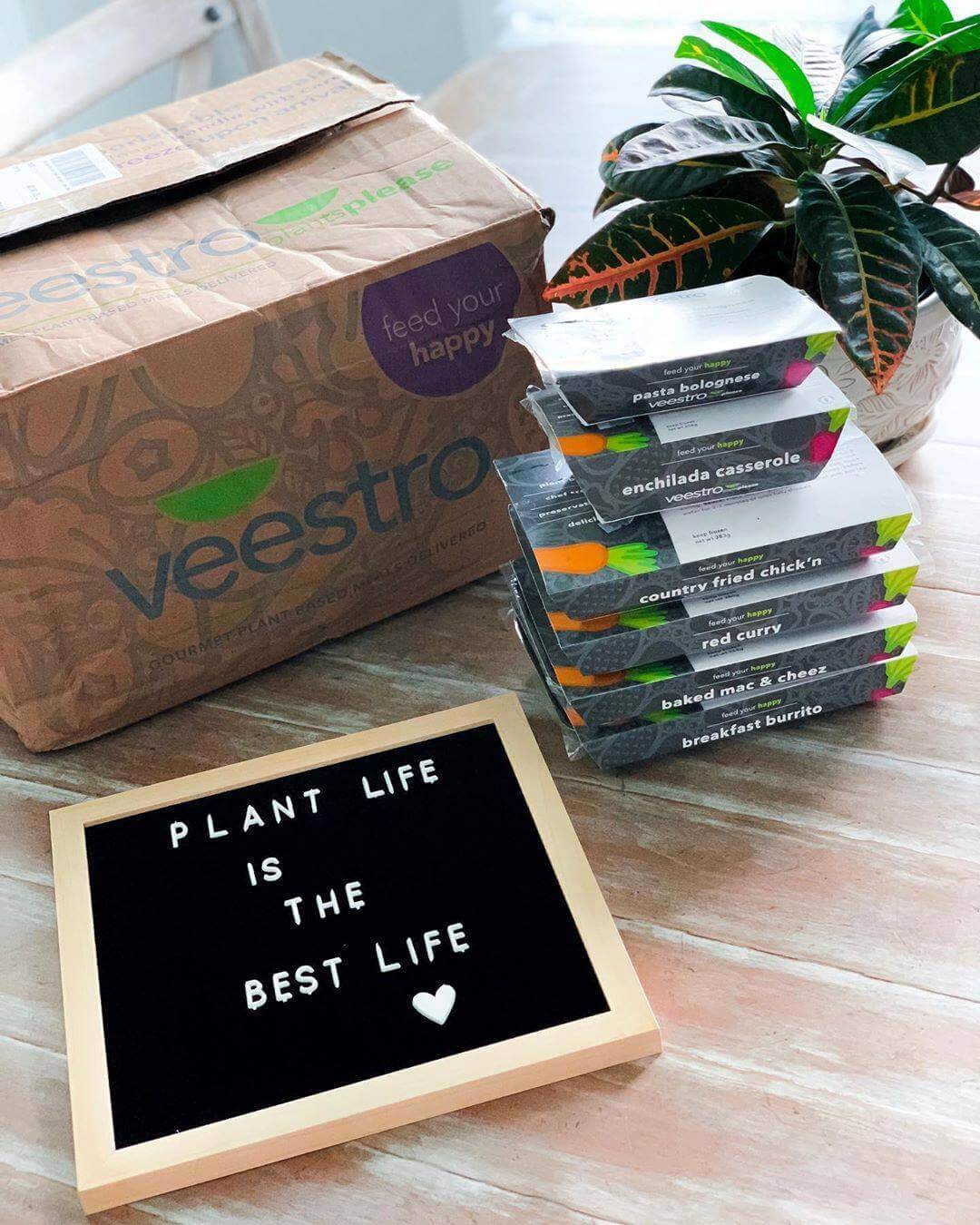 $34.95/bi-monthly
With a subscription to LOVE GOODLY, those beauty-conscious vegans on your list receive a minimum of 4 full-size nontoxic, cruelty-free products every other month. Each shipment is valued at over $75 and includes skincare and beauty items as well as the occasional eco-style accessory.
*LOVE GOODLY partners with Farm Sanctuary, Cure Cervical Cancer, Beagle Freedom Project, and Paw Works.
Coupon: Use promo code VEGOUT6 for $6 off your non-subscription gift boxes as well as your FIRST essential or VIP bi-monthly subscription box.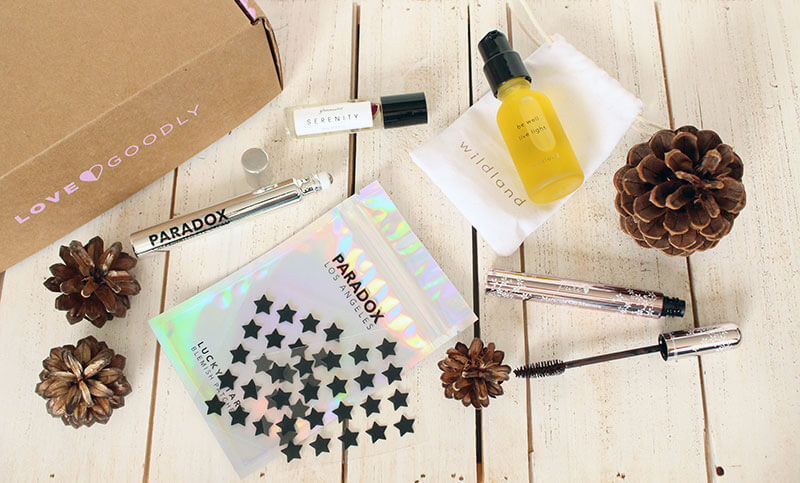 Bottles starting at $12.99
Four bottles of wine tailored to your recipient's preferences and delivered to the door. The holidays just got merrier! Select from red, white, or both, but be sure to choose the vegan filter.
Coupon: Take $22 off your first box of vegan wine + get free shipping (discount automatically applies).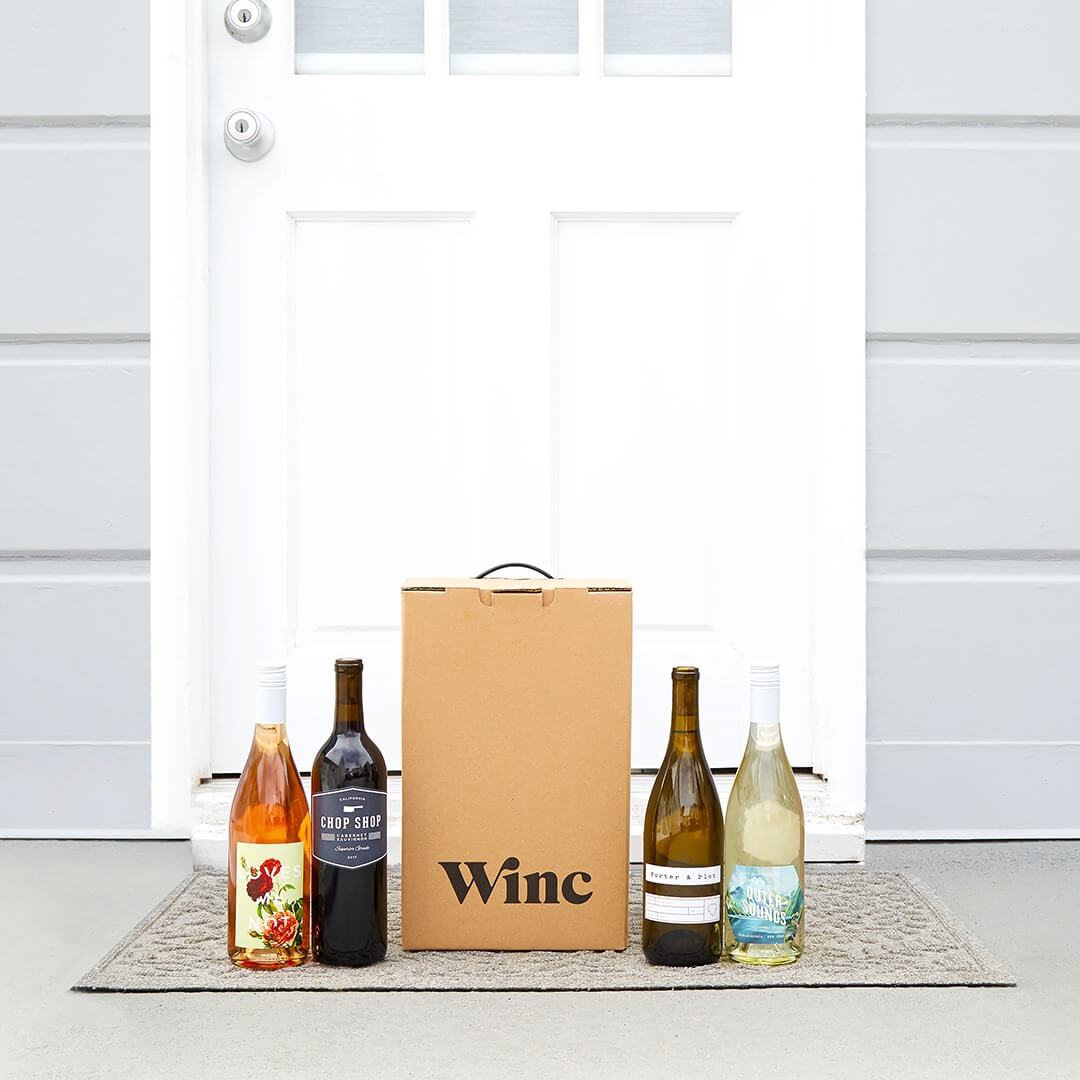 Conscious Step
$15/month
Because what would the holidays be without unwrapping a pair of socks? Conscious Step—or as we like to think of them, your vegan, eco-friendly, planet-saving mom—knows what's up when it comes to gift-giving. A Conscious Club membership assures that one pair of socks will be sent to a lucky plant-based human's door every month.
*For every pair of socks purchased, Conscious Step donates to nonprofits that protect the animals, the planet, the rainforest, and more.
Coupon: Use promo code VEGOUT for 10% off your order of individual socks and gift boxes.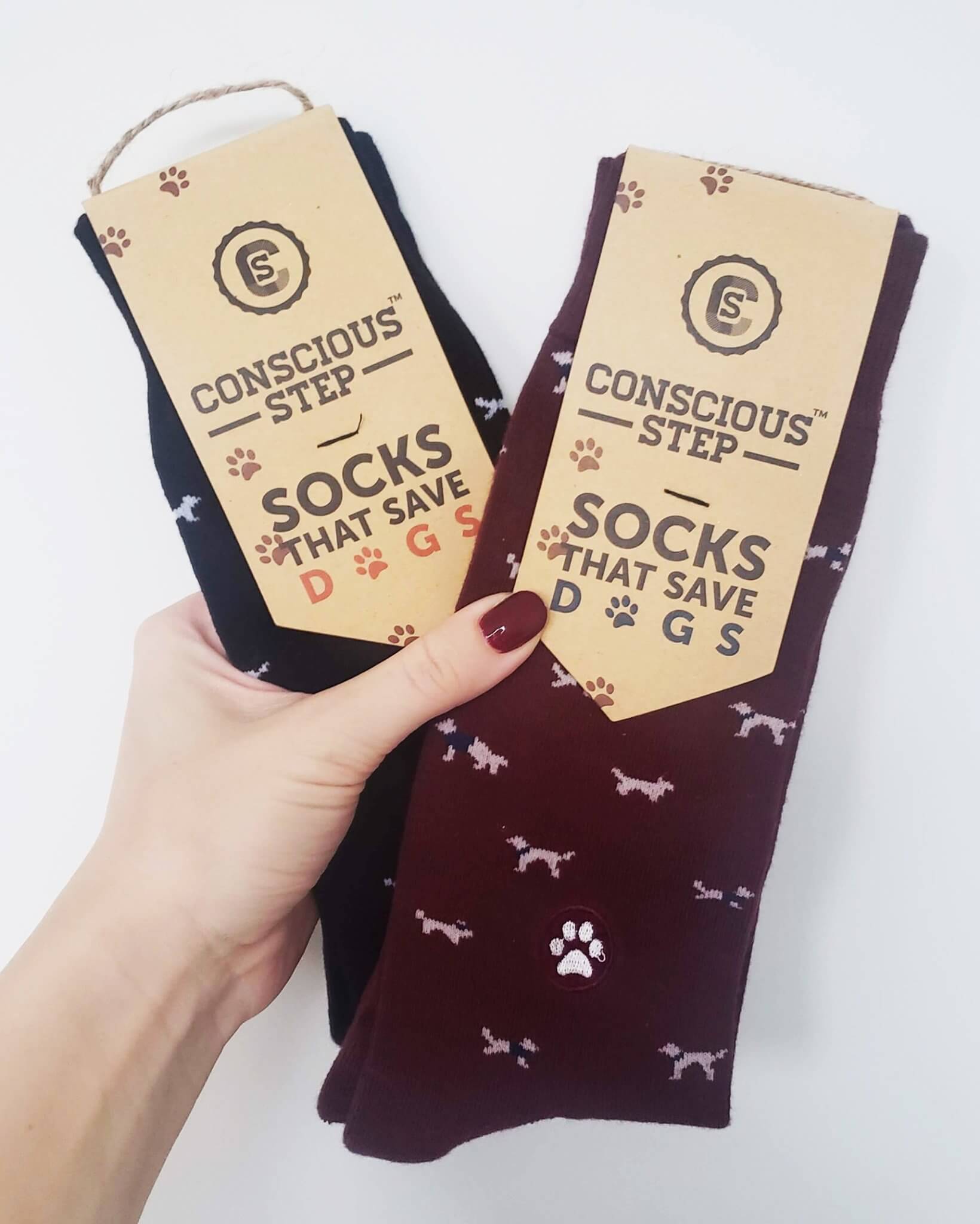 Louisville Vegan Jerky
$19.99/month
Each shipment of Louisville Vegan Jerky includes 2 of their standard 5 flavors (Pete's Smoked Black Pepper, Tod's Smoked Chipotle, Enid's Perfect Pepperoni, Reuben's Smokey Carolina BBQ, and Paulette's Maple Bacon) plus a special small batch.
*Louisville Vegan Jerky donates $1 from each box to an animal sanctuary.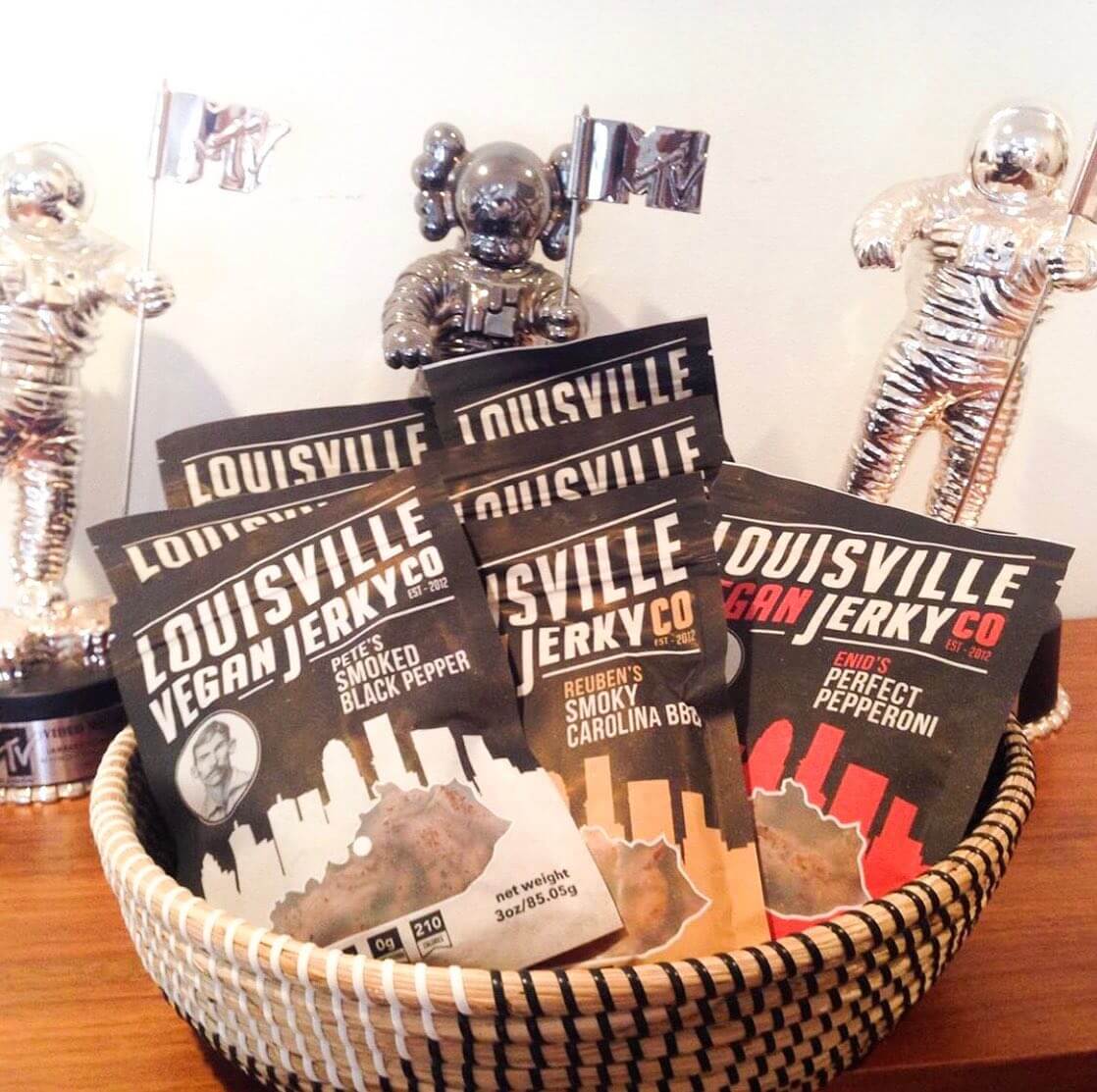 $27.75 – $33/month
Help keep that high-vibe holiday groove going with a Goddess Provisions gift subscription. Each box contains 5-7 full-size products designed to release the inner goddess of the one fortunate enough to open it. Shipments include crystals, aromatherapy, superfoods, beauty, spiritual tools, and more.
*Goddess Provisions plants a tree (through trees.org) for every box purchased.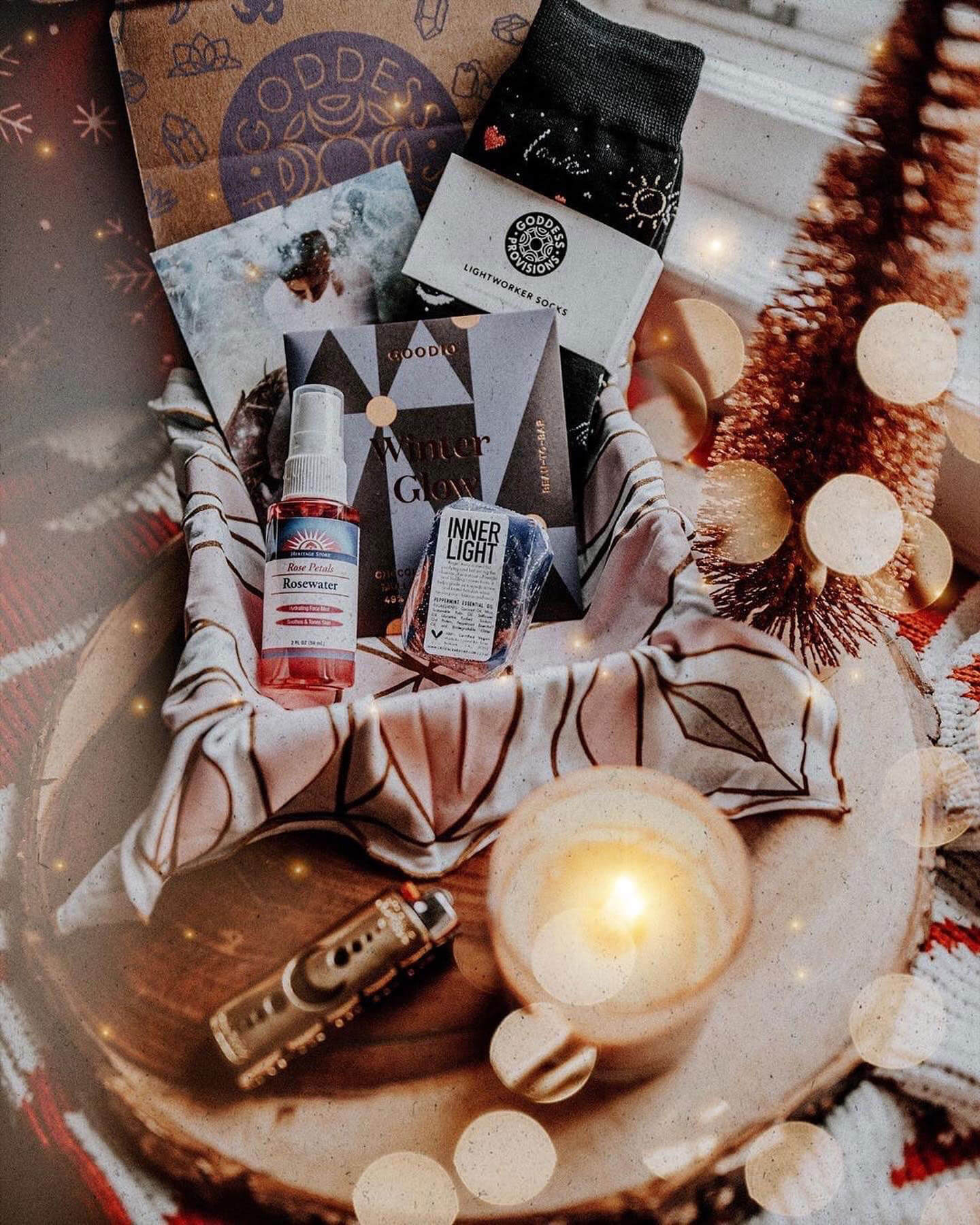 Simply Happy Kindred
$35.99 (Journey Mini) – $49.99 (Empower Deluxe)/month
For that super woke friend on your list, choose a subscription to Simply Happy Kindred for beautiful artisan-crafted products intended to promote self-discovery and personal growth. Each box contains organic, cruelty-free items such as essential oils, skincare, snacks, jewelry, books, crystals, and more.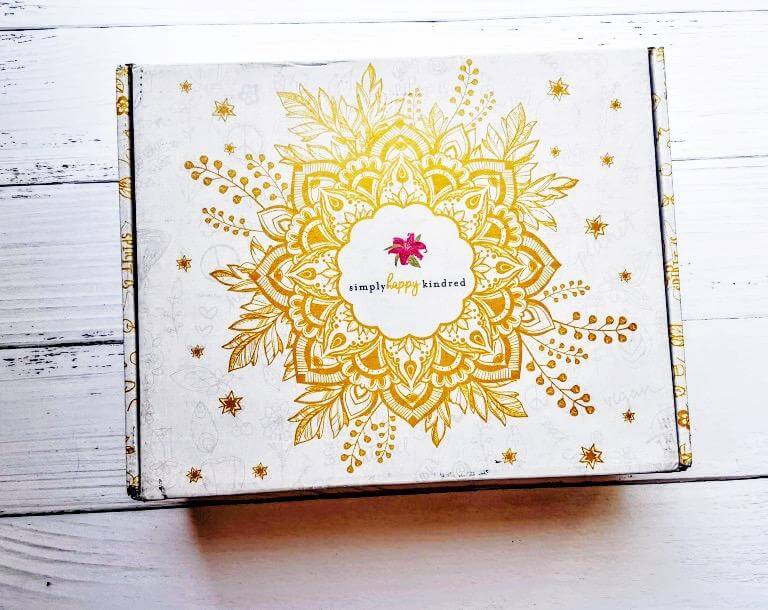 Urthbox
$14.99 – $44.99/month
A monthly supply of full-size healthy snacks delivered to the door? We ain't playin' (reindeer games!)—you just won Best Gift-Giver Ever Award. Urthbox provides 100% GMO free, organic, natural goodies that are sure to please even the most curmudgeonly of Scrooges on your list.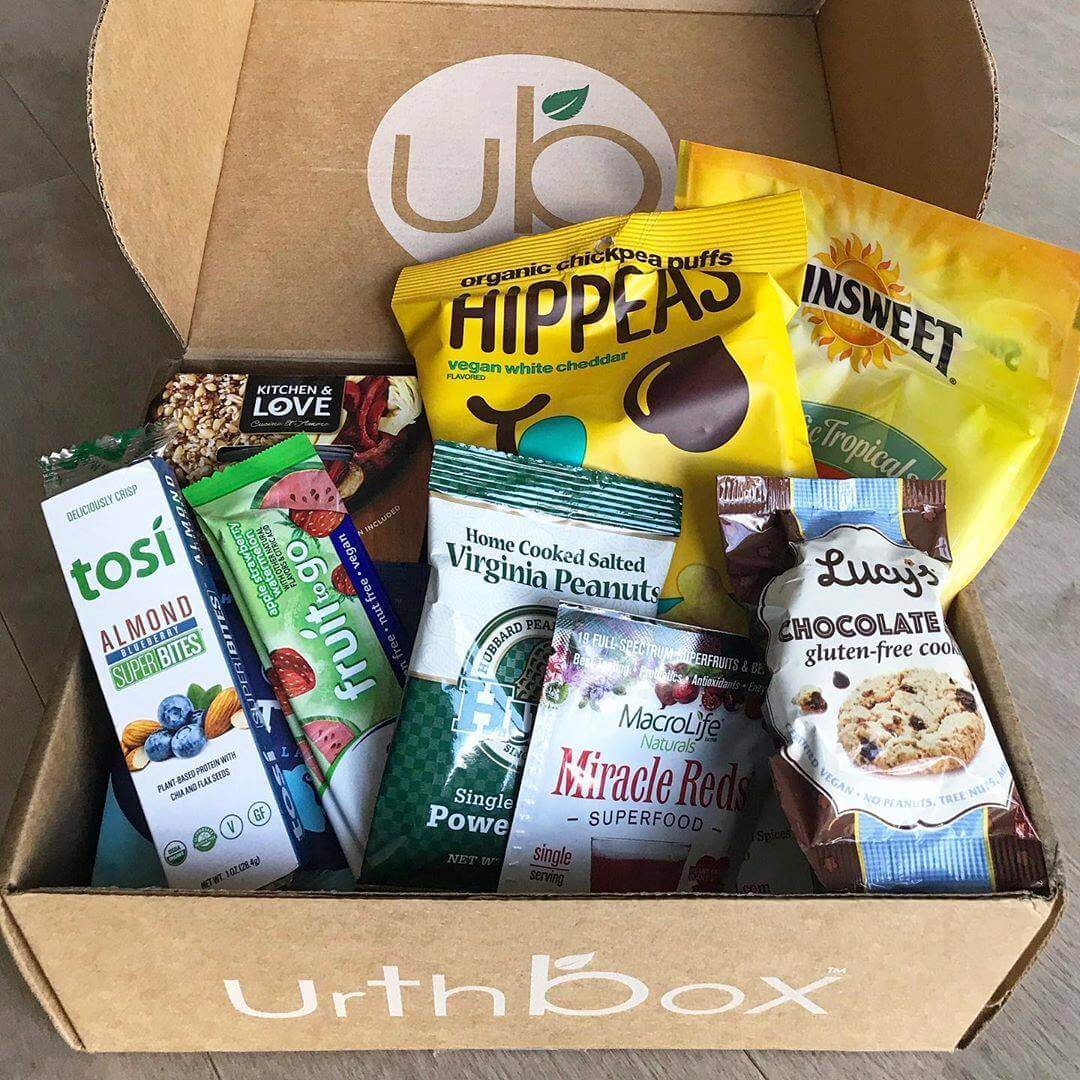 Vegancuts
$22.95 – $39.95/month
Choose Vegancuts for an all-inclusive holiday shopping experience. They offer Makeup Box, Beauty Box, and Snack Box options, so you can cross off #allthenames all at once.
*Vegancuts donates a portion of profits to animal sanctuaries.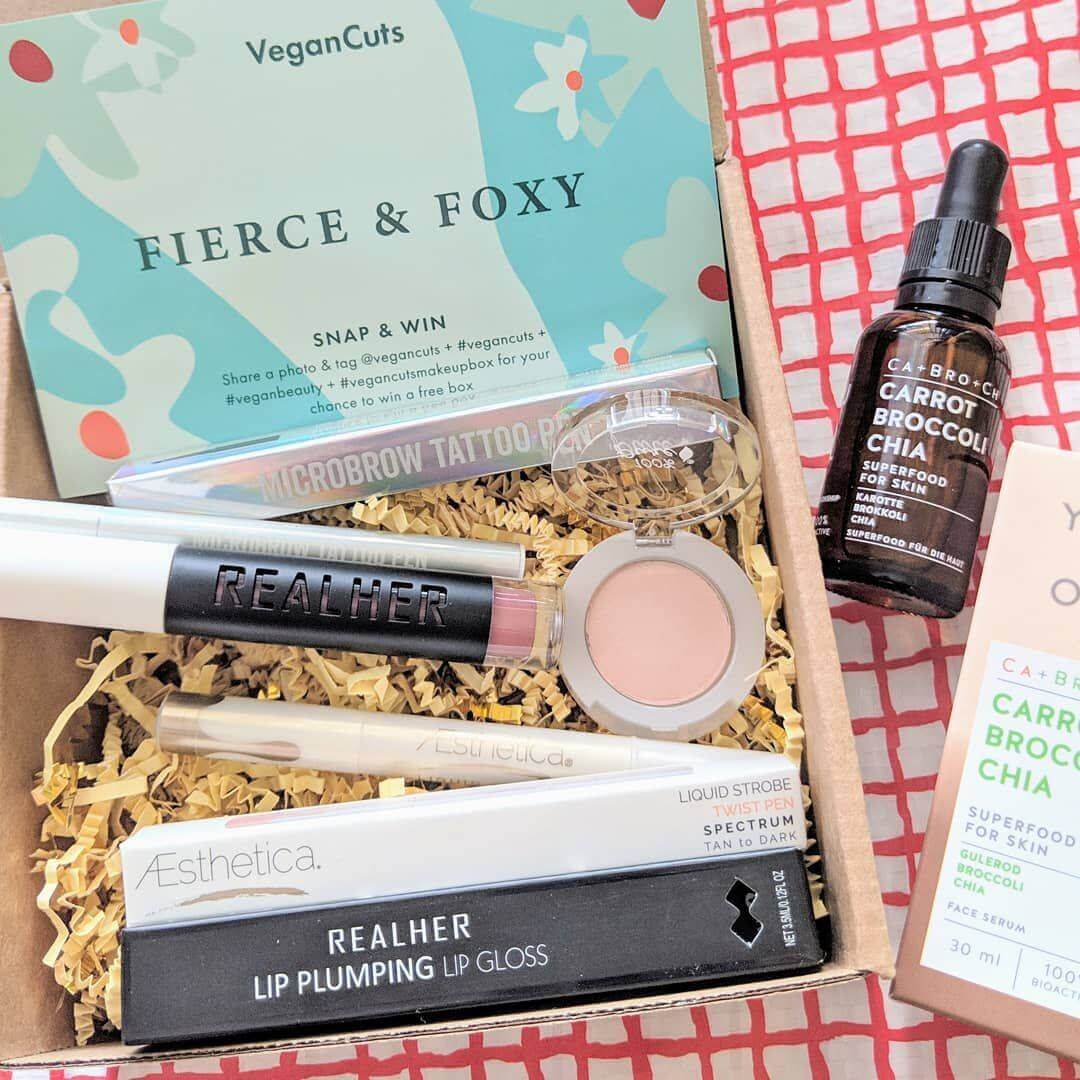 SnackSack
$23.50 – $24.50/month
A subscription of SnackSack says "I love you, friend" all year long (sorry, not sorry for getting into the feels). Each box contains 11-15 nutritious snacks, perfect for munching while watching those cheezy Hallmark movies. Be sure to specify SnackSack Vegan.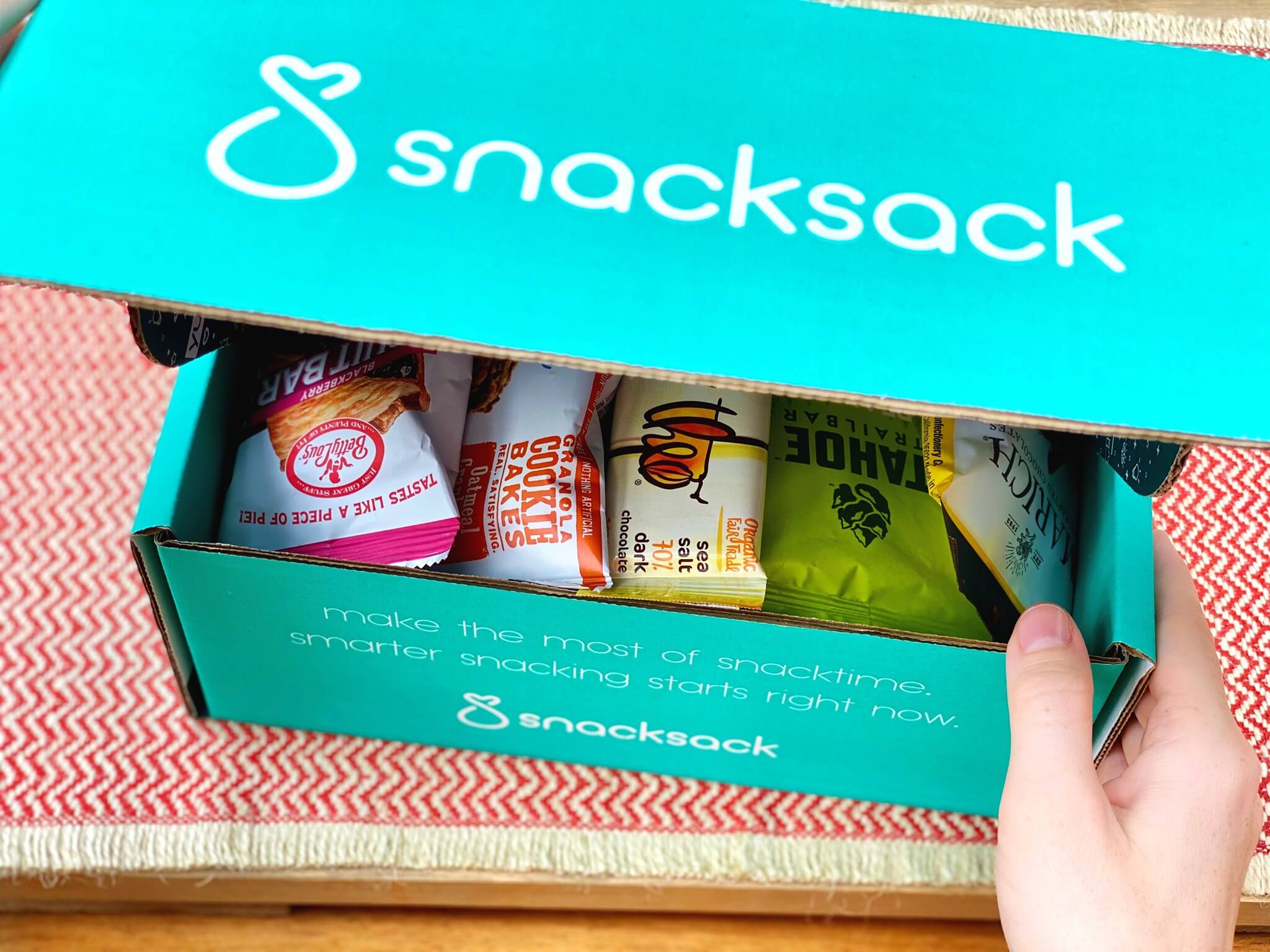 Medusa's Makeup
$15.95 – $16.95/month
Voted #1 cruelty-free beauty box, Medusa's Makeup delivers the glammest of the glam straight to the door. Each month, that special vegan diva in your life receives 4 full-size products from this PETA-certified subscription company.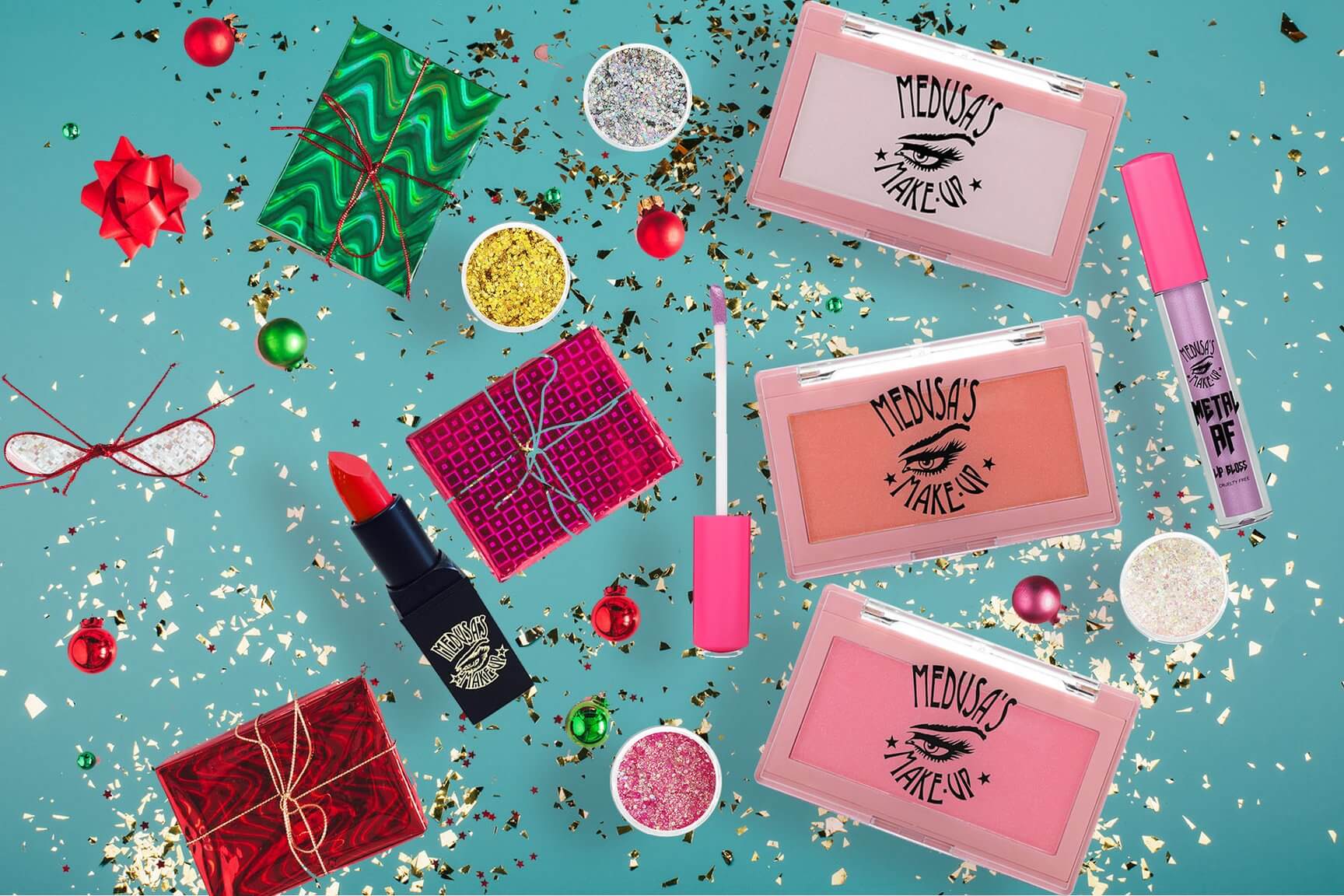 Bombay & Cedar
$46.95 – $49.95/month
Bombay & Cedar is the spot for all things aromatherapy, beauty, and lifestyle—from essential oils and diffusers, to snacks, books, and skincare. This box's products are not only vegan but cruelty free and mostly organic as well. Choose from the mini (over $65 worth of product monthly) or the premium (over $120 worth of product each month).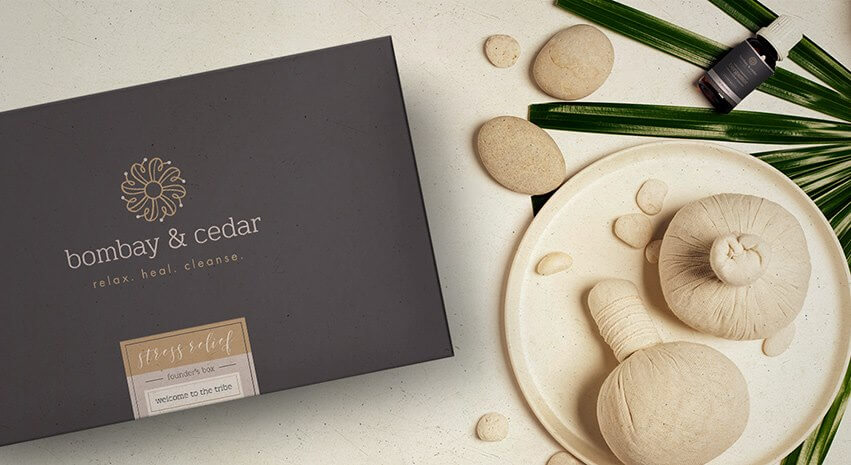 While not technically a box, our list wouldn't be complete without mentioning a year's subscription to VegOut Magazine. Choose from digital or print, LA or NYC—how about both?—and gift yourself a few copies while you're at it. Whew! Now, sit back, applaud yourself for rocking the holidays like the vegan boss you are, and enjoy those visions of vegan donuts dancing in your head (because we don't know what sugarplums are). Until next year, friends—jingle on!