There's no better time to celebrate Pride than right now, so treat yourself or your friends to some of these Pride-inspired collections to show your support and give back to the LGBTQ+ community!
Looking for vegan gift ideas for Pride Month 2021? These brands have got you covered! From candles and mugs to nail colors and body scrubs, these companies have what you need to celebrate in rainbow-inspired, cruelty-free style.
Partnering with Laverne Cox for their Pride Month 2021 campaign, SodaStream has two brand new rainbow-inspired products to add to their line of soda-making machines, entitled their "Rainbow Story" line. The first is a SodaStream machine you can customize by drawing on your own designs with a rainbow set of markers, and the second product is a carbonating bottle for on-the-go use. Both are inscribed with the message, "For the Love of Tomorrow." Working with ILGA, an LGBTQ+ non-governmental organization, SodaStream plans on donating 10% of the proceeds to this organization, which will help advocate for and empower those around the world who face discrimination because of their gender expression or sexuality.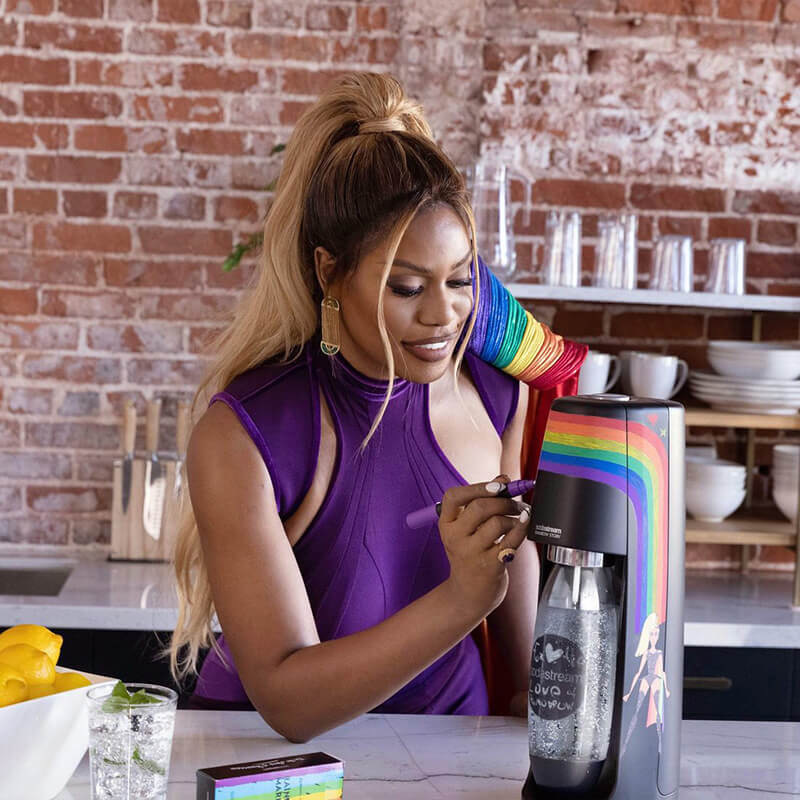 Releasing their new rainbow-inspired palette "Live With Love," Morphe is a great place to look for Pride Month 2021 gifts. With shade names like "Spread Kindness" and "Use Your Voice," the "Live With Love" palette is perfect for creating bold and colorful looks to wear for fun or for a special occasion. What's even more amazing than these shades' vivid color payoff is the fact that 100% of the palette's proceeds will be donated to The Trevor Project. The Trevor Project is a suicide prevention organization for LGBTQ+ youth, offering teens free 24/7 access to counselors with their crisis line and community programming. So while you get something to celebrate Pride Month, your funding will go directly to supporting and advocating for the LGBTQ+ community.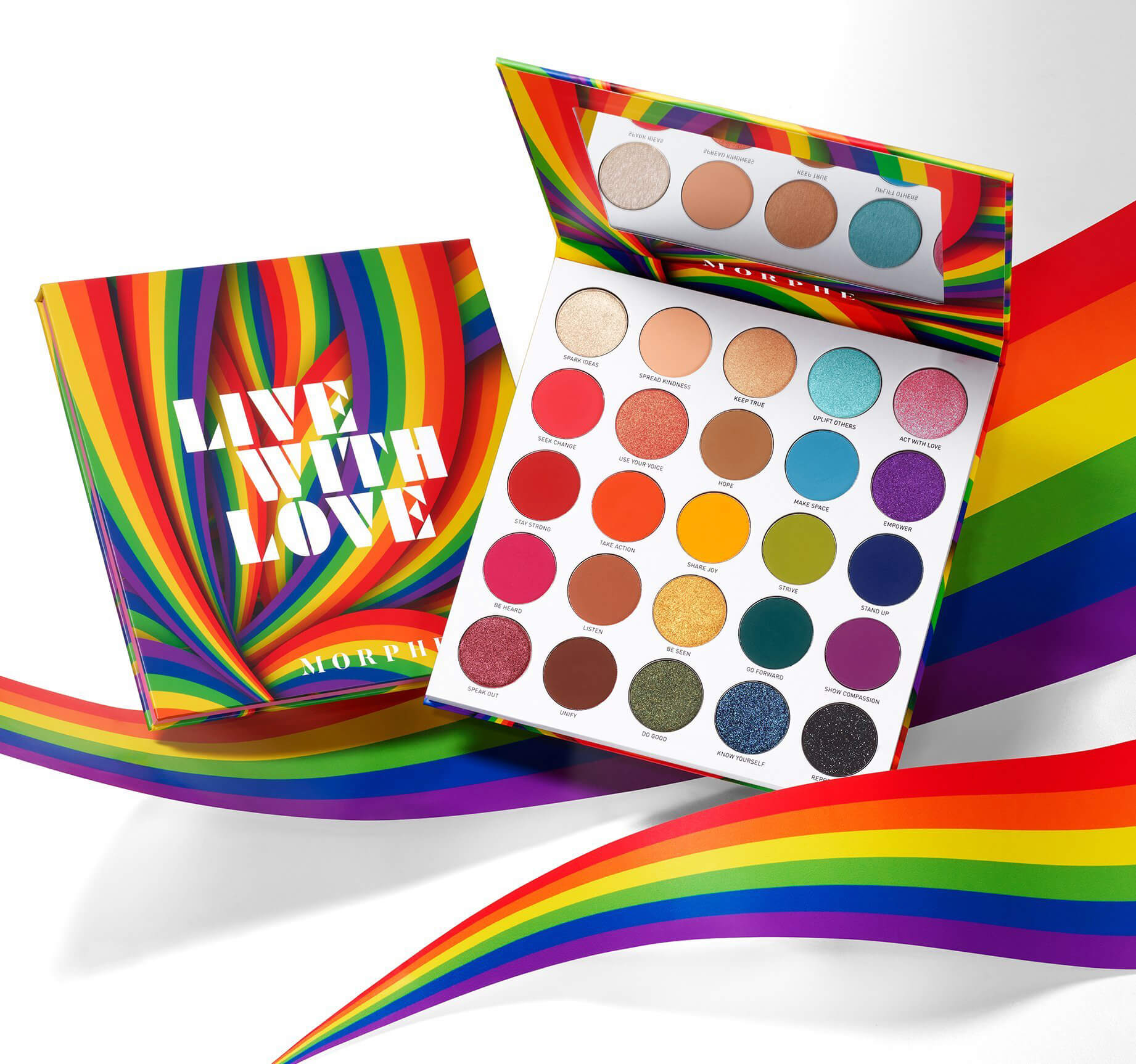 Whether you're looking to go out and celebrate Pride Month 2021 or not, these holographic rainbow polishes from Cirque Colors are a must-have in your beauty kit. With five shades—red, yellow, green, blue, and purple, this "House of Rainbow" color set is symbolic of the colors of the LGBTQ+ flag. Beyond the shimmering beauty of these polishes, however, one of the best things about this set is that 100% of the proceeds from this stunning rainbow nail polish set will be donated to the Transgender Law Center, which advocates for equality and justice for all members of the LGBTQ+ spectrum. Paint each color on a different nail to show your support for the community and also provide support monetarily, as well!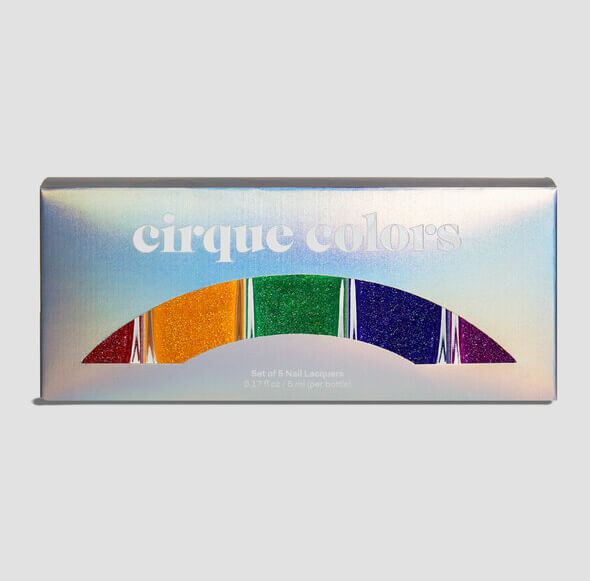 As an LGBTQ+-owned brand, Dew of the Gods is ecstatic to release their Pride Month 2021 product line. Inspired by the delicious summer beverage, this Frozé sea salt body scrub works to exfoliate and hydrate your skin, leaving it with a silky smooth finish. Incorporate this into your everyday routine or use it to pamper yourself. While you're at it, check out their other products both in the pride collection and in their regular offerings as well, to support LGBTQ+-owned businesses during Pride and beyond.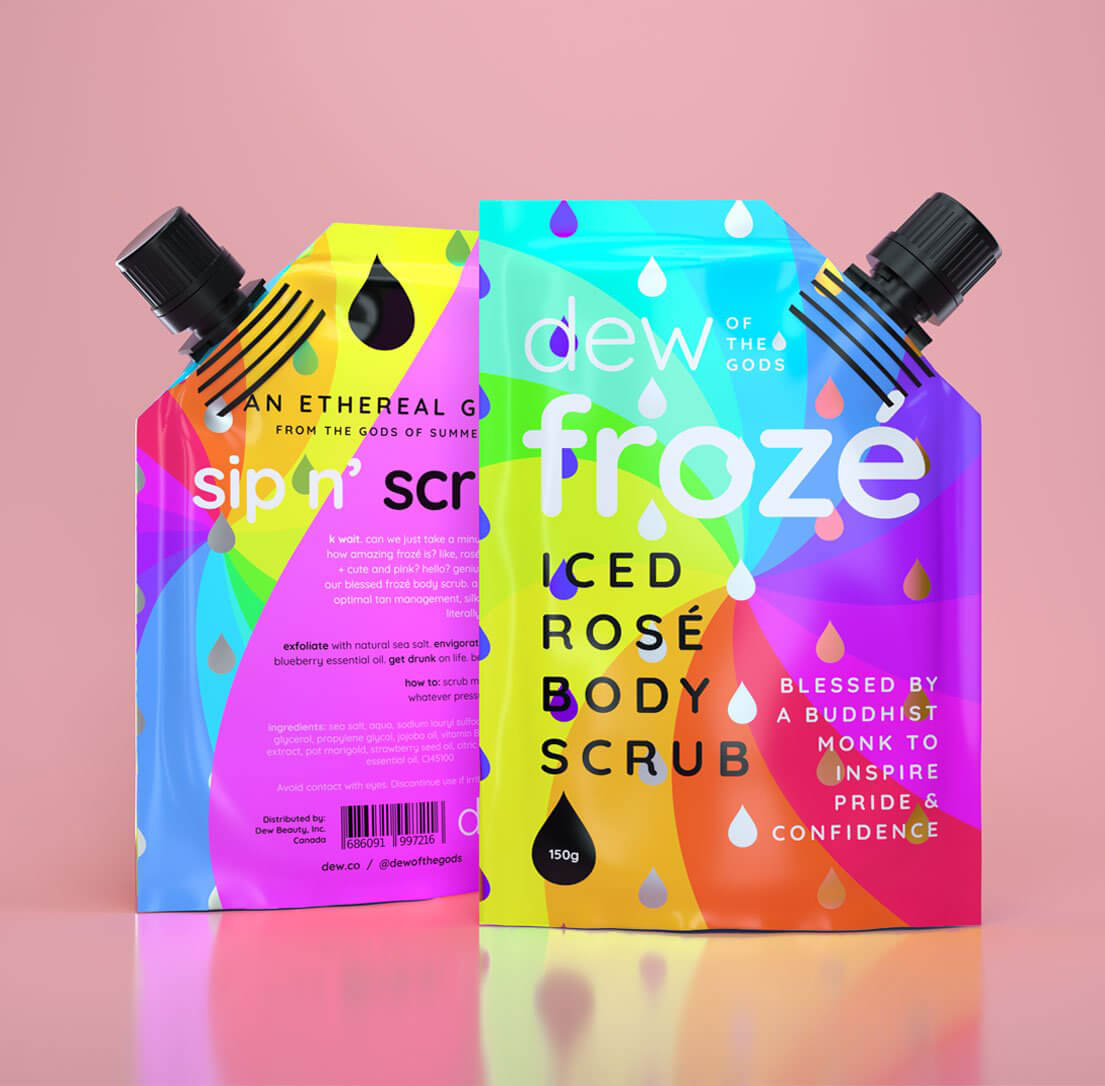 As an LGBTQ+-owned business, Funny Candle Co definitely lives up to its namesake. With a hilariously snarky Pride 2021 candle collection, Funny Candle Co is the perfect place to shop if you're looking for an LGBTQ+-inspired gift. Their four-candle collection, made out of coconut wax and essential oils, is wrapped in phrases like "Gay AF," "Too Gay To Function," "Gay As F***," and "Lesbihonest I Like You"—perfect to add some personality to any room in your home. Grab one or grab them all and show your support this month for LGBTQ+ businesses.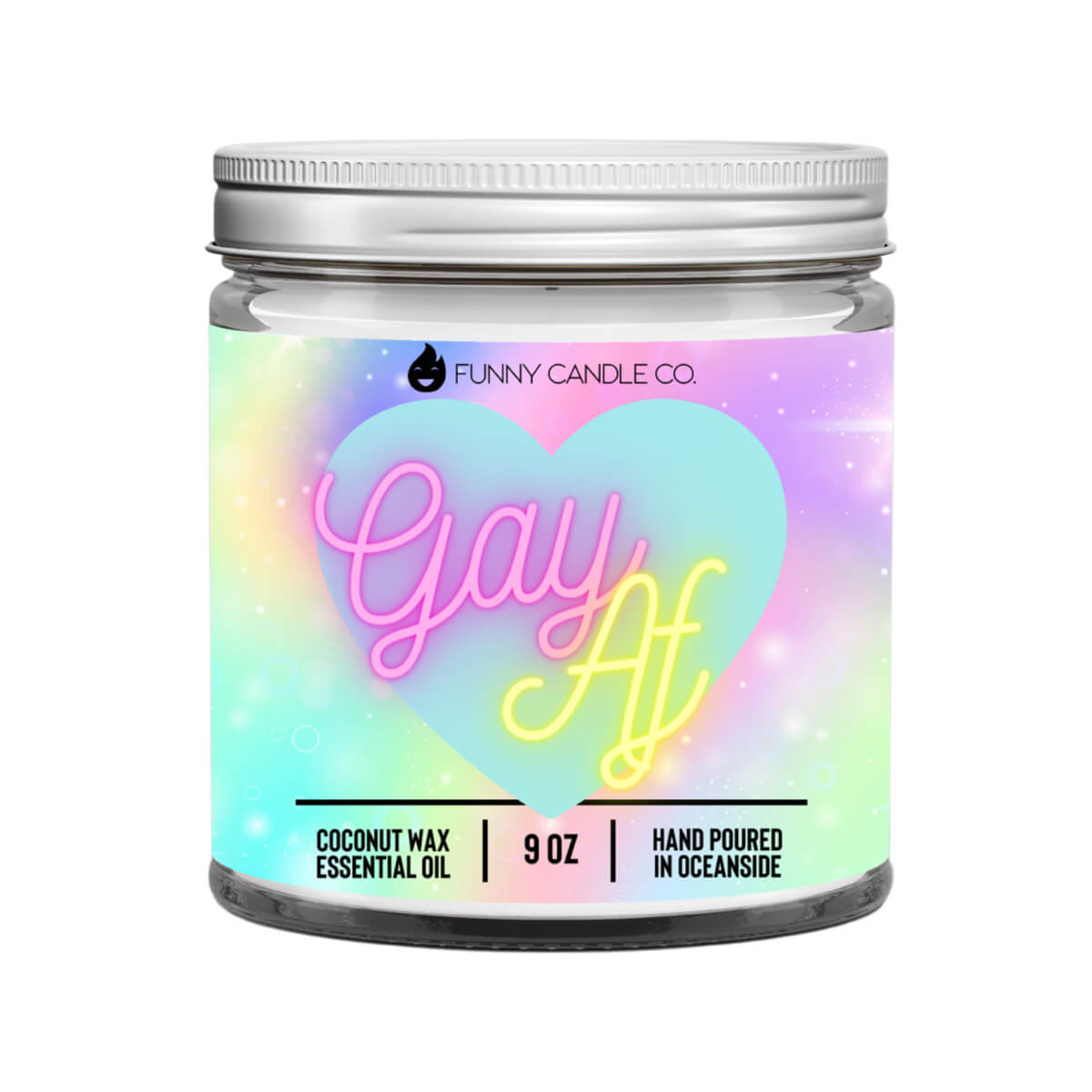 Oral hygiene is seriously important. And so is supporting the LGBTQ+ community! That's why this Spotlight Oral Care Limited Edition Pride Sonic Toothbrush is the perfect gift to give this month. With three different speed settings and a two-minute brushing timer, this toothbrush is ideal to up your dental hygiene game—not to mention it's colorfully stunning design and rainbow color scheme! Better yet, 100% of the profits from this toothbrush will be donated to LGBTQ+ charities and organizations, so you can support your health and the health of others in the LGBTQ+ community all in one!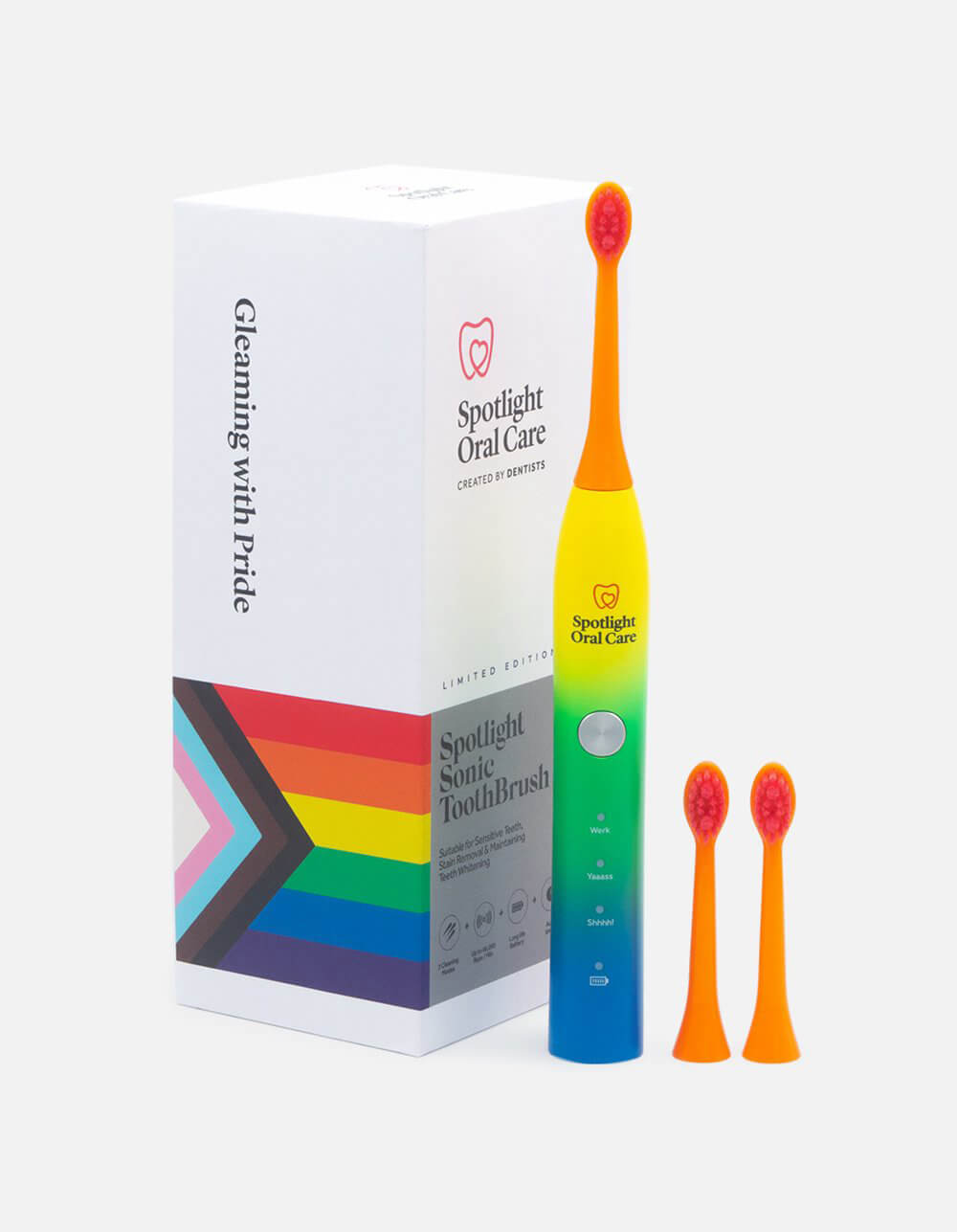 Even though New Years has come and gone, it's never too late to live up to your resolutions of being more organized. This 12-month planner is the perfect starting point. Organized into twelve different sections separated by inspirational quotes about being yourself and loving everyone, if this planner's radiant aesthetic doesn't inspire you to stay organized, nothing will! In addition, 25% of the net proceeds from this planner will be donated to both The Out Foundation and NQTTCN—two LBGTQ+ organizations that work to remove barriers that prevent LGBTQ+ access to sports and wellness and transform queer mental health resources, respectively.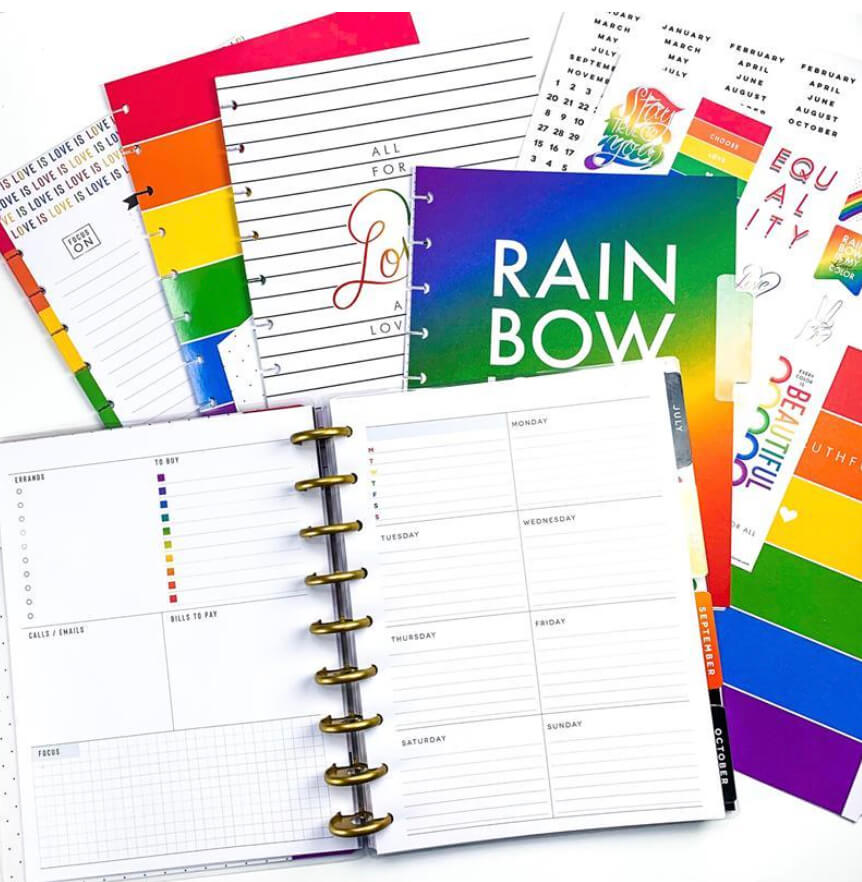 Savage X Fenty's Pride Capsule collection is breathtaking. Known for their diversity and inclusivity, the brand put together a collection that works all times of the year. Their bralette set features a black lace background with rainbows embroidered all around and makes the perfect gift for anyone celebrating Pride Month 2021. On top of that, Savage X Fenty will also make a flat donation of $250,000 from the June Pride Capsule Collection distributed to five different well-deserving LGBTQ+ organizations—The Audre Lorde Project, The Caribbean Equality Project, GLAAD, TransLatin@ Coalition, and Trans Wellness Center.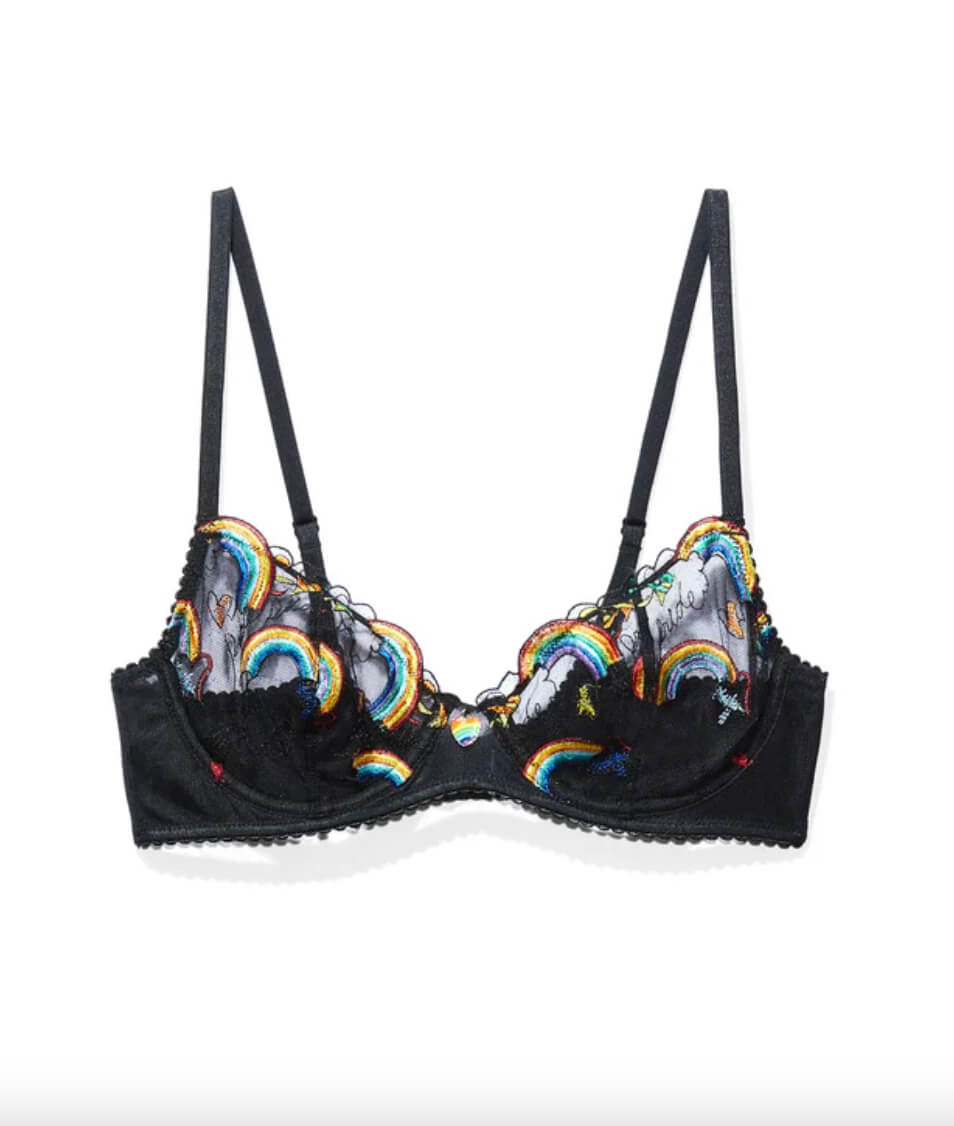 Want to step up your yoga game? Alo's Pride collection is the perfect way to spice up your daily fitness routine and inspire you to be active. Featuring subtle rainbow-inspired products like a short sweatsuit, yoga mat, and socks, Alo's collection is of great quality and is sure to fit into your health and fitness lifestyle. The best thing, however, is that 100% of the proceeds from the Pride collection will be donated to The Trevor Project, so you can both look great and feel great!
Featuring the iconic PANTONE paint colors, this rainbow mug set is equipped with six different solid-colored espresso mugs and one multi-colored espresso mug, representing the colors of the LGBTQ+ flag. These are perfect for both hosting or trying to shake up your daily coffee routine. Be sure to check out the larger-sized coffee mug and keychain that are a part of the PANTONE collection, as well. With 100% of the proceeds going toward Copenhagen 2021—a huge LGBTQ+ event hosted in Denmark culminating different aspects of Arts & Culture, a Human Rights Forum, WorldPride celebration, and the Eurogames—you can feel confident in your purchase going toward a good cause.