Cruelty-free shoe store MooShoes in Silver Lake recently closed down.
After five and a half years, the shoe store had to shut down their Los Angeles location. While sad about the closure, the MooShoes LA team remains hopeful.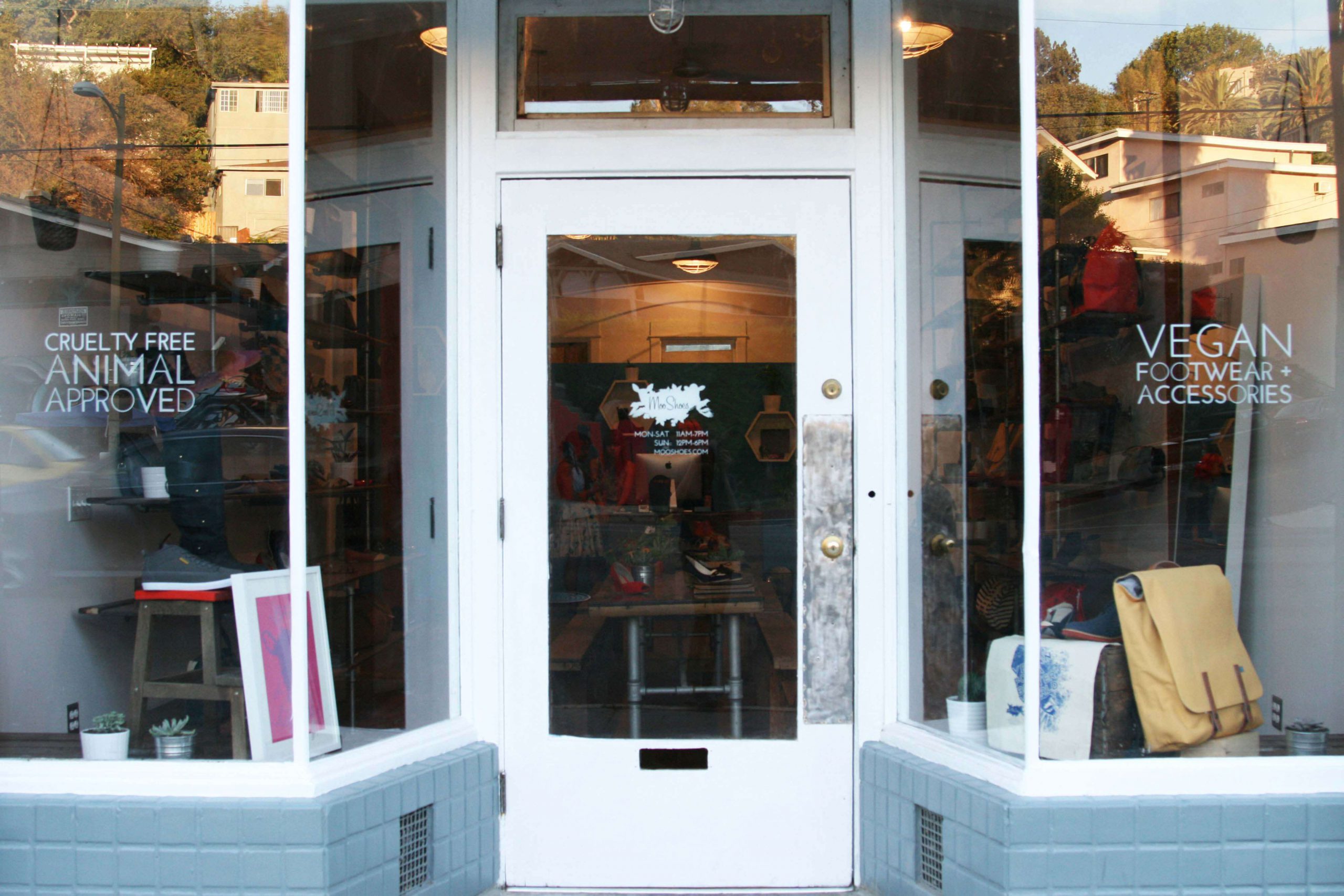 "We feel sad, yes," they wrote in an official statement. "But far more than that, we feel grateful; grateful for the friends we've made over the years, for the experiences we never would have had without this brick-and-mortar, for the hundreds of vegan burgers and tacos and pizzas we've enjoyed out front, and for the chance to call you all our customers. We've been given the gift of years' worth of smiling faces, and strangers telling us how great it is that there's a store dedicated to making it easier to live a cruelty-free life, which is what MooShoes has been all about from day one. So a thank you to all of our customers over the years, from those that lived down the block to those who traveled from across the globe. We will miss the store, our wonderful staff, and our customers immensely, but we're finding comfort in remembering the good times we had at MooShoes Los Angeles."
Although MooShoes's LA location is closed now, their flagship store in NYC—which has been operating since 2001—is planning on reopening their doors as soon as they safely can.
MooShoes's cruelty-free footwear selection is also available online at mooshoes.com.
RELATED: West Hollywood's Pura Vita is Opening a Pizzeria
---
Want even more vegan news, food, and lifestyle content? Subscribe to VegOut LA Magazine or VegOut NYC Magazine!