Back
Ripple Foods Launches Digital Storefront: Rich and Creamy Plant Milk Delivered
Stocking up on your beloved plant milk, without even going to the store, just got a whole lot easier.
Ripple Foods' latest innovation isn't in the form of a tasty new vegan milk. It's how you get your plant milk goodness that's changed. Their new digital storefront allows you to shop for your favorite Ripple products online and have them delivered to your home.
Amid COVID-19, Ripple wanted to ensure customers could shop from the safety of their homes. "We know how important it is for our families, especially young children, to maintain a steady supply of Ripple for their nutritional needs and we want to help," a spokeswoman for the company says. After hearing from their customers over the last several weeks, they quickly acted and built the digital store.
Products available on their online store include the following:
Ripple Milk
Half & Half
Shelf Stable Kids Packs
Protein Shakes
Protein Powder
If pea milk is new to you, welcome to a better-for-the-environment, high-protein dairy-free, nut-free option. In a plant milk world abundant in choice, many people turn to pea milk for its nutritional profile and protein-packed punch. Ripple's milks, for example, contain 8 grams of protein per serving—substantially higher than most nut-based milks and on par with dairy milk. They also contain half the sugar of dairy milk plus even more calcium. And importantly, pea milks like Ripple are rich in taste. The creamy consistency might convert even the most devout dairy-milk drinkers.
Pea milk also offers a lower environmental impact than dairy milk and even nut milks like almond milk, which can be resource intensive. "It takes six times more water to get the same amount of protein from almond milk than it does from Ripple Milk," the company says.
Ripple is also giving back to healthcare workers on the coronavirus front lines. For every Ripple Nutrition Protein Shake purchased, Ripple will be donating a protein shake to healthcare providers, first responders, and food pantries (up to 10,000 bottles). Whether bought through their online shop, or in-store, your purchase will say "thank you" and help nourish the heros serving our community through this tough time.
RELATED: This Chicago Vegan Restaurant Will Ship Deep Dish Pizza to Your Door
---
Want even more LA vegan news, food, and lifestyle content? Subscribe to VegOut LA Magazine!
Anna Keeve
@lifesalternateroute
Anna is a contributing author for a number of publications covering veg-friendly lifestyle, food, culture and travel. She also is the founder of PlantBasedPopUp, a fine-dining pop-up experience that hosts wine and food pairing dinners while also advocating more chefs and restaurants to add dedicated plant-based food items to their menus.
Articles by Anna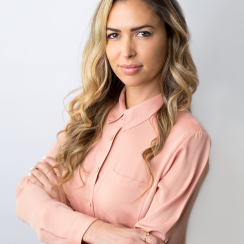 More from VegOut
Subscribe Now
Get the premier vegan food and lifestyle magazine delivered to your door (or inbox!)
Order the magazine!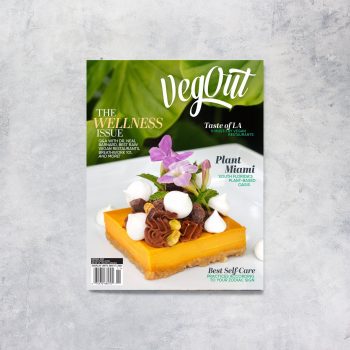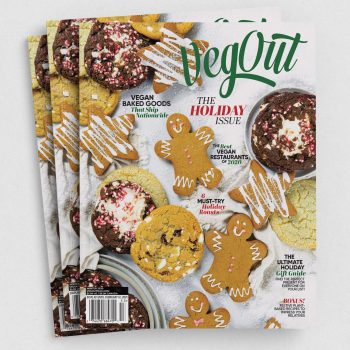 Navigation