The menu at Powerplant Superfood Cafe is now completely vegan and gluten-free! Cynthia Moore opened this charming cafe in early 2014 with the mission to "love and nourish the community through healthy, delicious food." Because of their outstanding dishes and welcoming environment (for humans and pups alike), this gluten-free cafe quickly became known by their customers as the "heartbeat of the neighborhood."
RELATED: Black-Owned Happy Ice Opens Melrose Storefront This Saturday
---
Join VegUP and Using My Privilege to take a stand against racism. Click here to learn more and donate now.
Although Powerplant Superfood Cafe originally opened with a vegan-heavy menu, there were still a few dishes that contained animal products. They closed for a bit this past spring in response to COVID-19, but now that they've reopened (for pickup and delivery), their menu is 100% vegan AND gluten-free!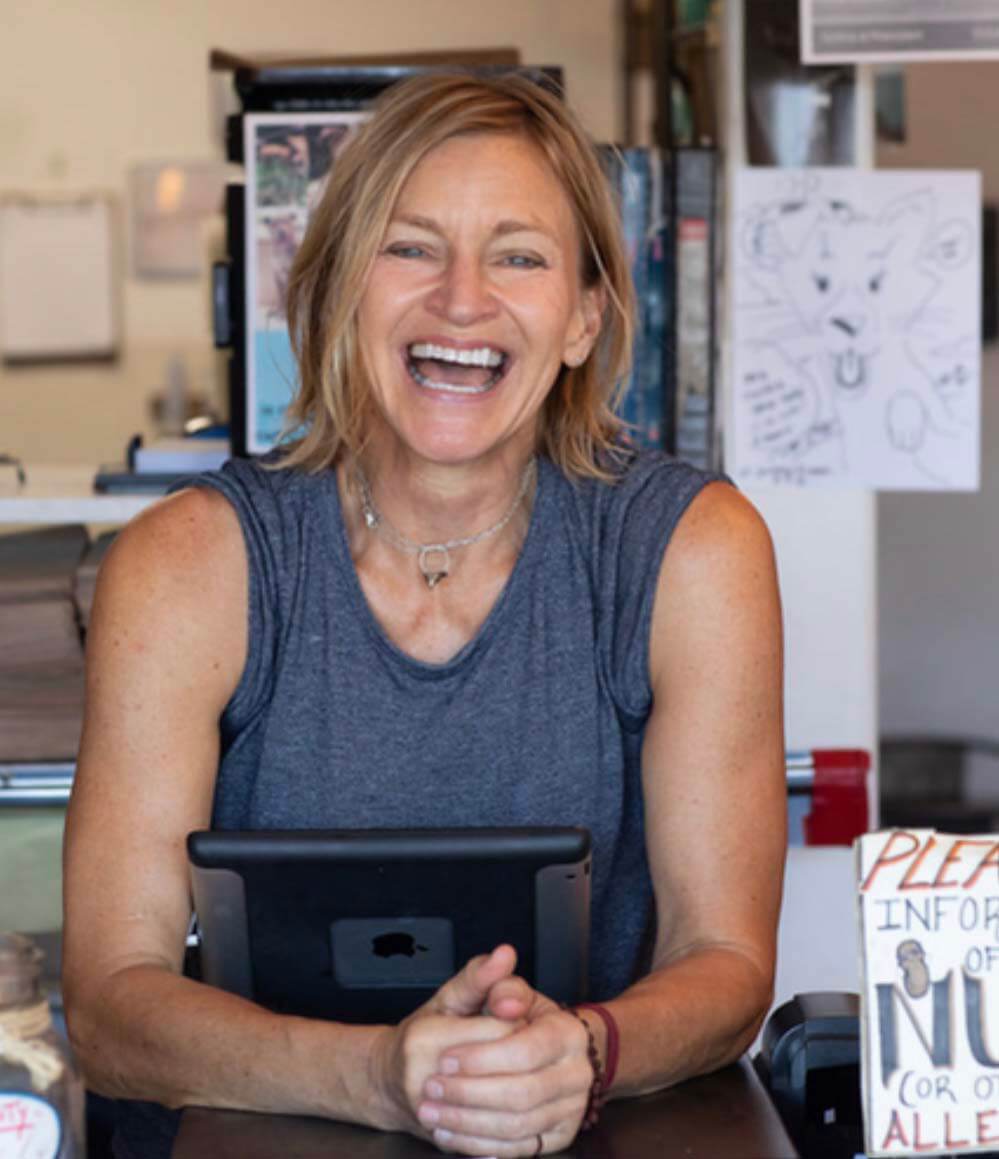 Moore is very active in the animal rescue world. From rescuing and fostering pit bulls to working with dogs in the community, she shared that "Owning a restaurant that was mostly vegan never felt in full integrity to me. I opened Powerplant with business partners who were not vegan, so we decided to open as a sort of hybrid (mostly vegan) spot. This never sat well with me. I took over the restaurant myself a couple of years back. I'm so thrilled to have decided to finally take the few last steps to a fully vegan menu."
Powerplant's revamped menu still has their popular plant-based dishes with some stellar new items. One of their new plates is the Vegan Threesome which includes Kimchi Avocado Hummus, made-to-order Guacamole, and a Vegan Feta Spread served with locally-baked gluten-free bread, blue corn chips, and carrot spears. Their Avocado Toast with house-made fennel tempeh sausage, Addictive Overnight Oats, Down & Dirty Chili Burger, and Hand-Churned SuperMocha Ice Cream are a few other meals at the top of our list to try! Oh, and they serve Oatly oat milk or almond milk with their smoothies, lattes, and coffee drinks––woohoo!
"I'd like to share the gratitude in my heart for each person who crosses our threshold. Feeding people is a privilege I don't take lightly. With the cultural and political climate we're in, I refuse not to stand in full integrity. I want to do my part to stand for what is good and right and to be a voice for those who need mine. The way the #BlackLivesMatter movement dovetailed this past weekend so beautifully with #AllBlackLivesMatter brought me to my knees. I include in those who need our voices, the often forgotten elderly population. And, undeniably, the animals," said Moore.
Go support Cynthia and the Powerplant Superfood Cafe team in their transition by ordering a tasty meal for pickup or delivery! This adorable cafe is located in the Mid-Wilshire area at 5671 W. Pico Boulevard.
Feature image photo credit: @andshesnapped on Instagram