Back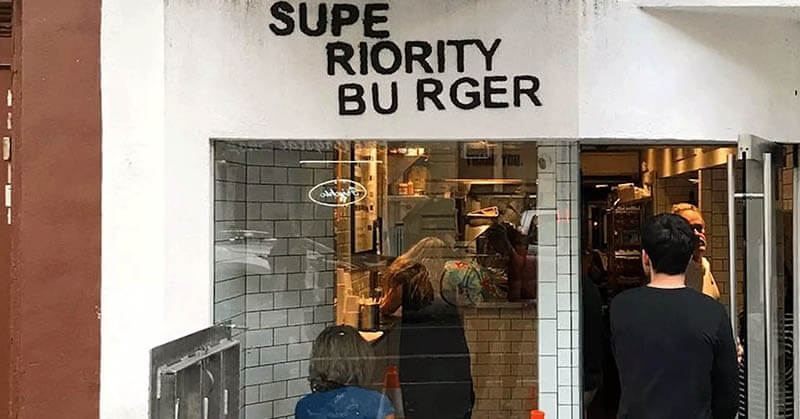 NYC's Superiority Burger is Popping up in L.A. This Month
So you find yourself scrolling through the "Explore" page on Instagram again? Don't worry––it happens to the best of us! But this time, instead of falling down the rabbit hole of puppy videos, you stumble upon a photo of a gorgeously decorated focaccia and think to yourself, "OMG! I need to get my hands on this beauty ASAP!" After clicking on the photo details, you discover it's from Superiority Burger, a vegetarian food joint in New York. You begin to shed a single tear over the heartbreak of living across the country and reach for your tissues.
Halt those tears! Superiority Burger is heading to Los Angeles for a four-day all-vegan pop-up tour at the end of October! From October 27th to the 30th, Superiority will make stops at four different locations around town with different menu items each night.
But wait––there's a twist! The pop-up tour is called "No Burgers," which means Superiority Burgers won't be serving any burgers at all. Say what? This might come as a surprise, but let's be honest, there are plenty of vegan burgers in LA. They are branching out to other cuisines and menu items.
Here's the tour line-up! On October 27th, Superiority will headline with their secret menu chili at the Cha Cha Lounge in Silverlake. The next night, follow them to Tartine Sycamore to experience bean soup, market salad, and hoagies. After that, they'll be at Squirl on the 29th with a sweet and snazzy dessert. And for their final performance, Superiority closes with "Focaccia Wednesday!" That's right! They'll be serving those fancy pizza-looking thingies that you saw on Instagram!
Clear your schedules, unleash your inner roadie, and follow Superiority Burgers around on their tour of Los Angeles. Who knows, maybe they'll have an encore performance or even open a restaurant on the West Coast!
Allie Mitchell
@alliemitch
Allie is a writer, musical theatre performer, yoga instructor, and walking vegan restaurant directory. On any given day, you can catch her making tofu scramble, scouring Trader Joe's for new plant-based products, or watching The Lizzie McGuire Movie! Visit her website at alexandrammitchell.com.
Articles by Allie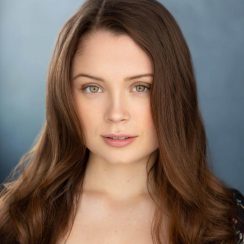 More from VegOut
Subscribe Now
Get the premier vegan food and lifestyle magazine delivered to your door (or inbox!)
Order the magazine!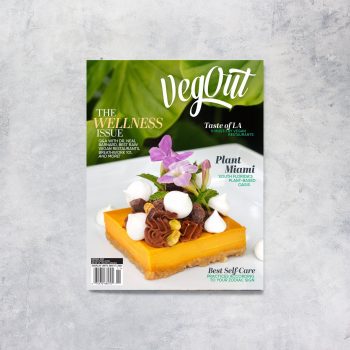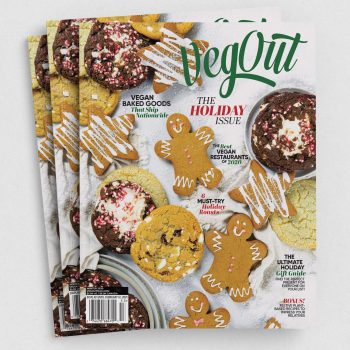 Navigation