Your one-stop-shop for all of your vegan favorites!
A new vegan online grocer called PlantBelly has launched today. The platform offers subscription boxes, curated collections, and the ease of shopping for all of your favorite vegan brands in one place.
Shop Products from Companies That Are BIPOC-Founded, Certified Organic, and Made in the USA
PlantBelly's mission is to be sustainable and to support small businesses in the process. That's why you'll find more than just big vegan brand names at the online store.
PlantBelly offers a browsing tool that allows you to shop by diets and values. Whether you're looking for products that are USA-produced, certified organic, or gluten-free, there will be a list of products for you to choose from.
PlantBelly also helps you narrow down your choices to those that are ecologically and socially conscious, such as companies that are BIPOC- or women-founded, among others.
Plant-Based Gift Boxes for the Holidays
If you're scrambling to find a holiday gift for a plant-eater in your life, PlantBelly makes it easy with their curated bundles and plant-based gift boxes. From the Charcuterie Board Gift Bundle—which comes with several small-batch meats, crackers, and a serving board—to the Movie Night Munchies Bundle that comes with all of the perfect sweet and savory snacks, there's something for everyone on your gift list.
PlantBelly also offers a subscription plan, in which a box of six full-sized vegan products will be delivered right to your doorstep once a month. This is the perfect way to expand the vegan products you use in the kitchen without having to scour the aisles of the grocery store! The subscription box is available for $65 per month and includes express shipping.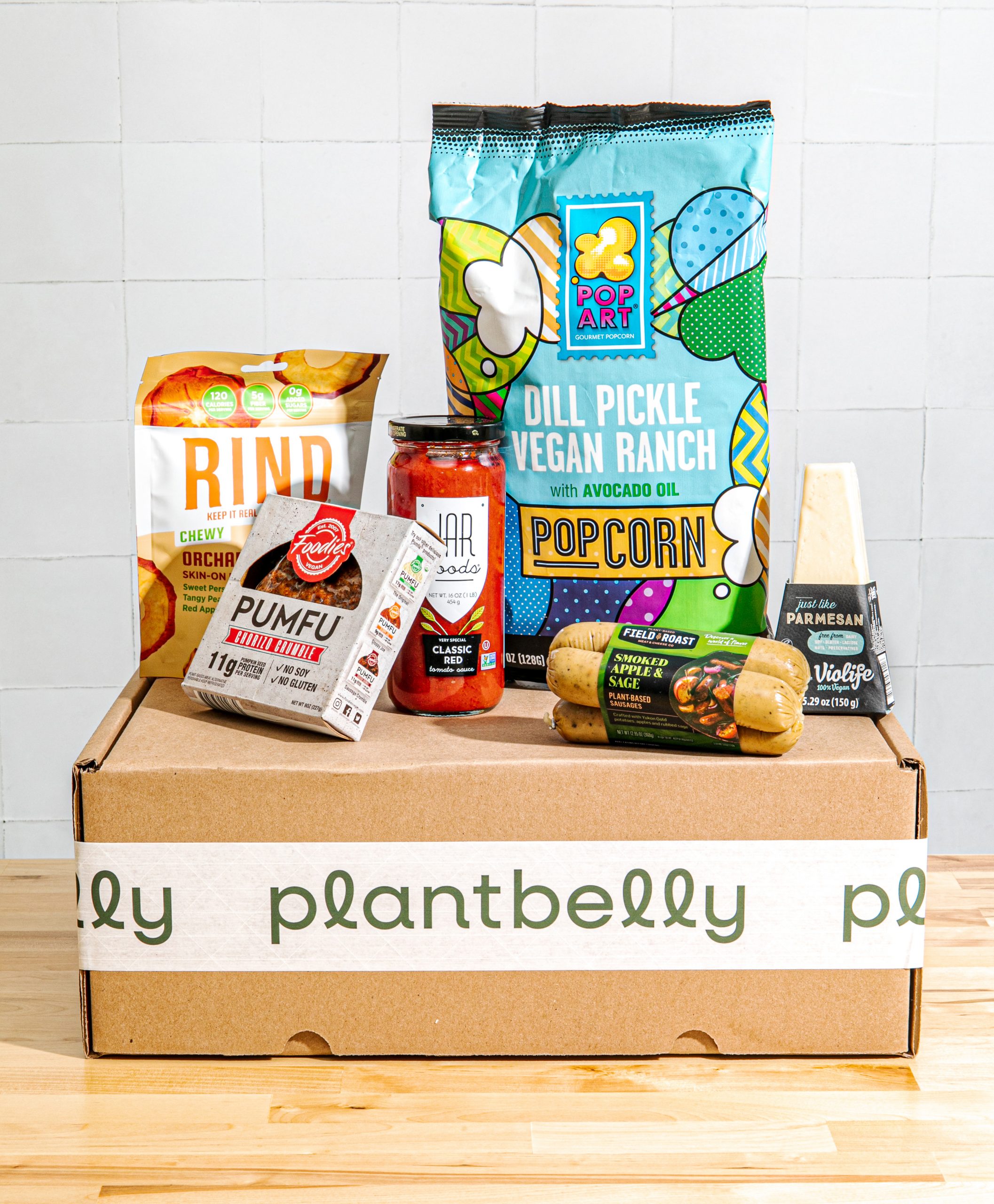 Just looking to grab a few items that you can't find at your local grocery store? PlantBelly can help with that as well. There are no order minimums, and items usually ship 1-2 days after placing your order.
Visit PlantBelly.com to browse the full selection of vegan products, gift bundles, and subscription plans.