Matthew Kenney Cuisine, a plant-based lifestyle brand founded by celebrity chef, author, and wellness entrepreneur Matthew Kenney, will open SESTINA, a pasta and wine bar, at 67 2nd Ave on August 14. The space, formerly occupied by Kenney's Plant Food and Wine, is a new concept that embodies the spirit of the neighborhood and a sustainable wine program.
RELATED: Gregorys Coffee Adds New Vegan Breakfast Sandwich to Their Menu
---
Want even more NYC vegan food, news, and lifestyle content? Subscribe to VegOut NYC Magazine!
"SESTINA offers a healthy, plant-based adaptation of universally-loved Italian classics, and the best pasta you will ever eat," says Matthew Kenney, CEO of MKC. "Using the highest quality ingredients, honoring traditional styles—while constantly experimenting with new dishes—is what makes it unique, not just in the plant-based market, but the restaurant industry as a whole."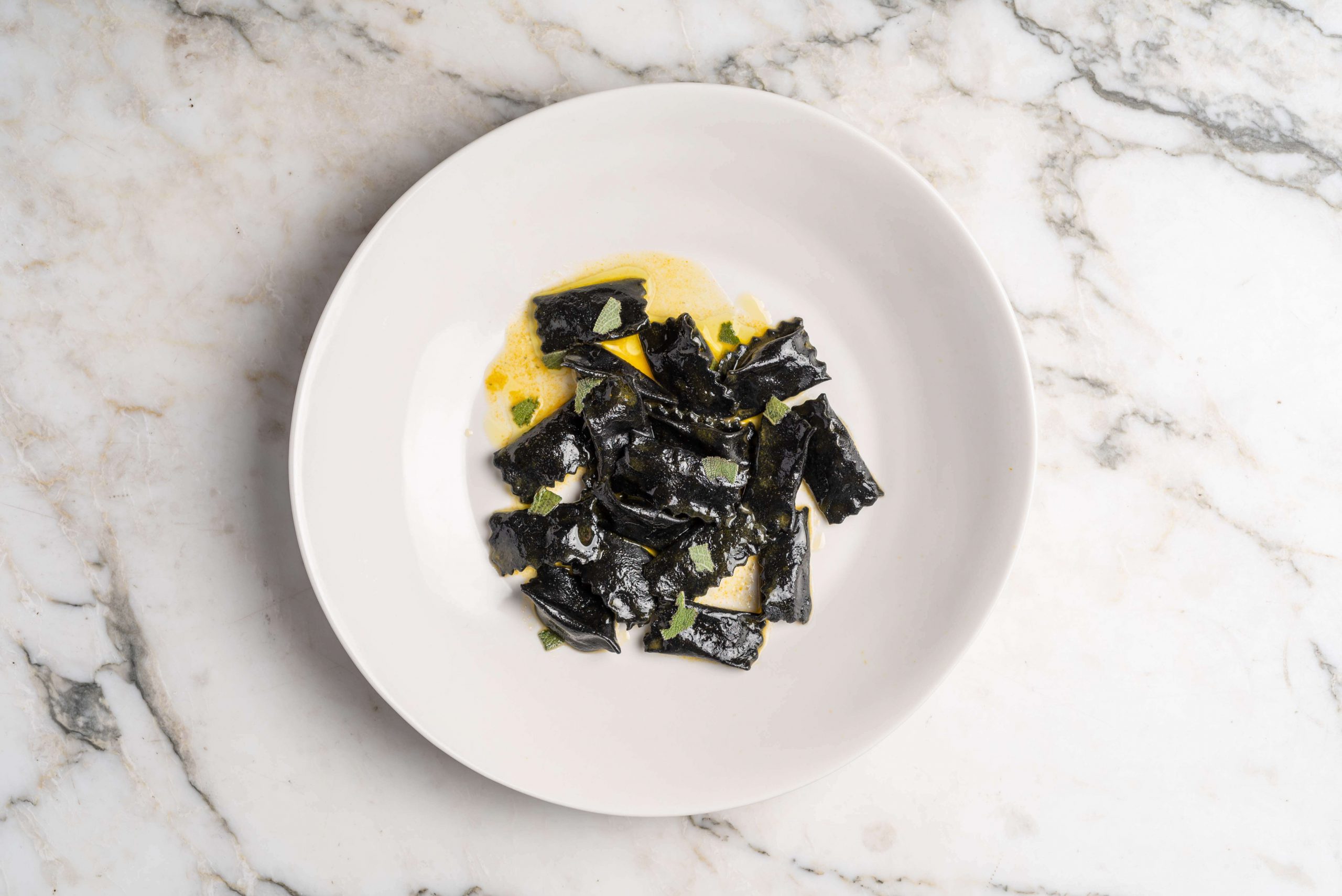 SESTINA's meal kit program is perfect for those who prefer to cook in the comfort of their own kitchen. The online marketplace offers ready-to-cook kits inclusive of all the ingredients you need to make your favorite SESTINA dishes at home. You can also order bottled craft cocktails to go with your meal. While the dine-in menu features several well-known pasta dishes, there will be many additional, formative takes on classics. Some menu items include Gnocchi (with brown butter, walnut, sage, and pumpkin seed parmesan), Escarole (with smoked almond ricotta, artichoke, preserved lemon, and pickled red onion), Rigatoni Bolognese Ragu (with mozzarella, macadamia, and parmesan), and Zeppole Hazelnut (with chocolate ganache).
"This is a huge year of growth for the plant-based market, especially given the current health crisis. People are realizing that they need to take care of themselves more than ever, in a way that is sustainable and enjoyable," says Kenney. "We continue to see a real shift in the restaurant industry, which has been something I've been working toward for a very long time."
SESTINA is one of many new restaurant openings in the year ahead, as several MKC establishments are slated to debut in new cities throughout this fall and winter.
SESTINA is located at 67 2nd Ave, New York, NY 10003.