Owner Cynthia Moore hopes to find someone to take over or she'll have to close the cafe for good.
After over seven years of business, LA's beloved Powerplant Superfood Cafe faces permanent closure unless an investor, new owner, or restaurant group takes over. The difficult decision was made by the owner, Cynthia Moore, who hopes to pass the baton to another passionate plant-based foodie who will keep the integrity of the cafe.
Powerplant Superfood Cafe Has Become a Staple for Angelenos
Positioned on Pico Boulevard in Mid-City, Powerplant Superfood Cafe has become a staple for Angelenos of all diets and backgrounds. The cafe first opened in early 2014 with a 100% gluten-free menu that included a wide variety of vegan options. From salads, bowls, and sandwiches to fresh-pressed juices and hand-churned vegan ice cream, the restaurant became known for their health-forward dishes—each made with their secret ingredient, love. In 2020, Powerplant Superfood Cafe transitioned to a fully vegan menu, which was a long-term goal for owner Cynthia Moore. In 2021, Powerplant Superfood Cafe was named one of the 10 Best Vegan Coffee Shops in America as voted by VegOut readers.
"I briefly shut down Powerplant early in the pandemic. While the menu was always over 90% vegan, the few holdover items from the original menu that were non-vegan weighed heavy on me. That brief pause was the perfect opportunity to re-group and to purge the menu of any remaining non-vegan items. Moreover, it was a perfect opportunity for me to stand up in an unambiguous way for my own personal animal ethics," shared Moore.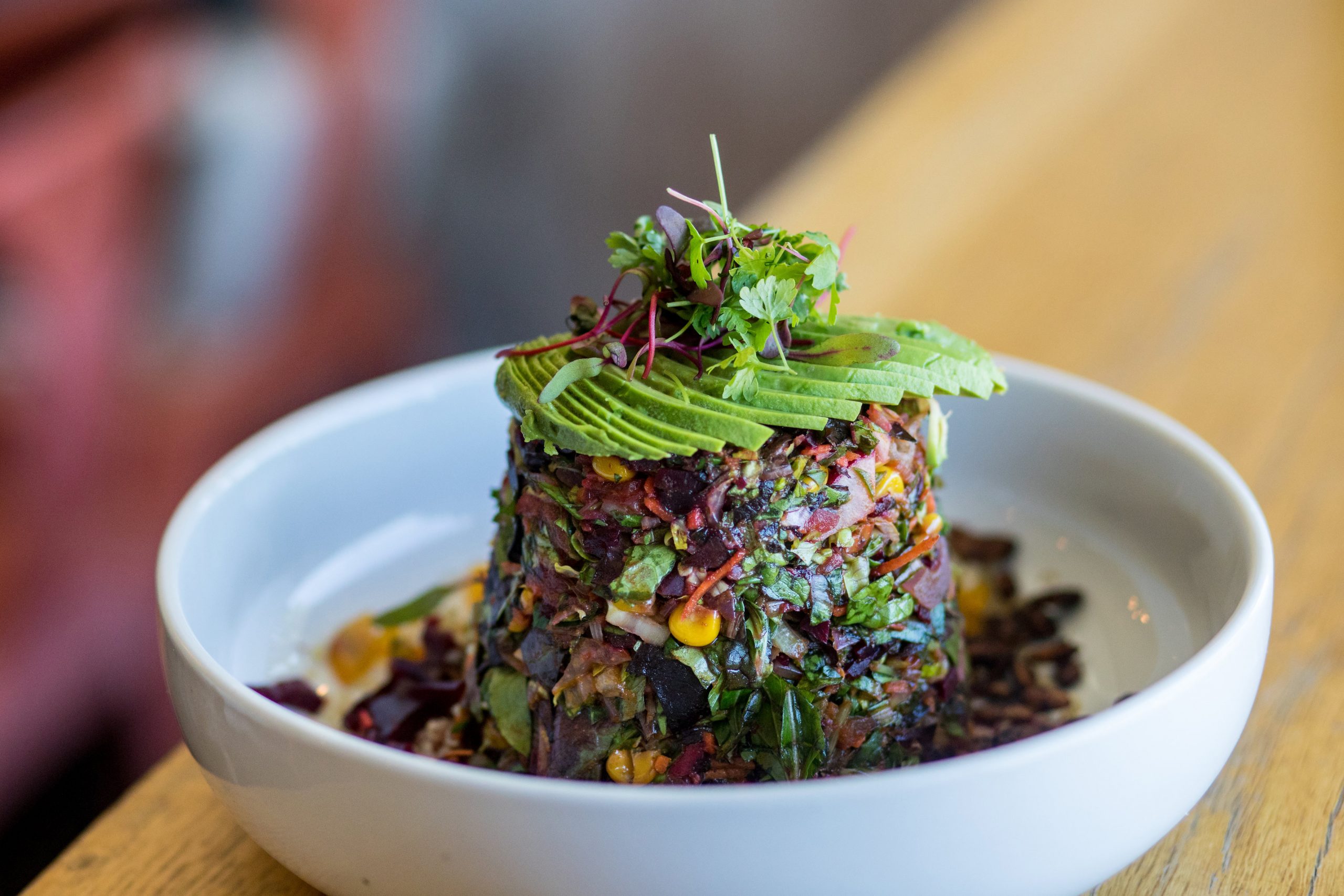 Powerplant Superfood Cafe Is Looking for an Investor, New Owner, or Restaurant Group
As passionate as Moore is about Powerplant Superfood Cafe, she expressed the need to take a step back for personal reasons and explore ways to keep the cafe open without being as involved in the day-to-day operations. Moore told VegOut, "I have a mother in Georgia who's so dear to me and needs me. It's so easy to allow busy days to churn by and to forget our commitment to family and, especially, to our elderly. Also, I'm a writer by trade and in my heart. I also spend a lot of my time in pit bull rescue. If this pandemic has done one good thing, it's caused so many of us to slow down and to search our hearts, to rethink how we spend each precious day. My heart tells me that I'm ready to pass this baton. Powerplant is primed to surge. The brand is strong. It needs someone besides me to helm its future."
Moore is currently looking for an investor, new owner, or restaurant group to take over the restaurant—similar to what she did with her previous cafe in Atlanta, The Flying Biscuit. Moore founded The Flying Biscuit with a group of friends back in the day and it has since franchised into 25 locations. She is no longer an owner but was heavily involved with what the brand is today. That's what she hopes to do with Powerplant Superfood Cafe. The goal is to keep the same staff (some of whom have been there since day one) and maintain the integrity of Powerplant's menu and mission of loving the community through food. Moore told us, "A tall order during a pandemic, perhaps, but, hey, when there's enough love in the recipe, I've learned to expect a great outcome!"
To learn more, check out @powerplantla on Instagram.
Photo credit: Mid City Big Life