You're not going to want to miss Karma Baker's newest item, Vegan Cupcakes in a Jar! Oh, and did we mention these beauties are available nationwide? Woohoo!
Karma Baker is a Los Angeles based bakery that specializes in vegan and gluten-free confections. From cookies, donuts, and brownies to pies, cakes, and cupcakes, their lip-licking treats are crafted for everyone to enjoy! "We aim to make everything as amazing as possible so that whether you are only plant-based or only gluten-free, you will love our food," says Celine Ikeler, owner of Karma Baker.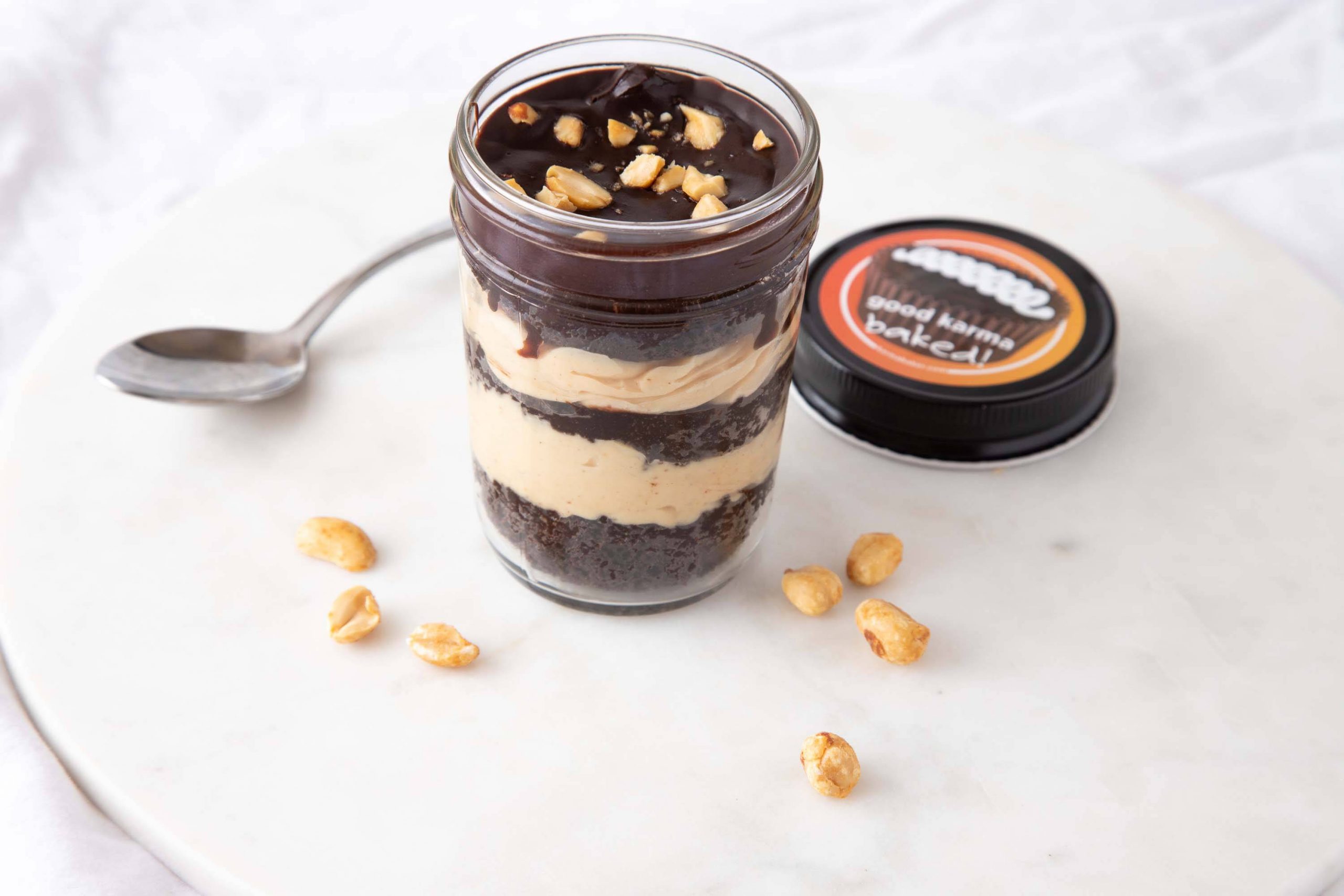 Over the years, Karma Baker has received numerous requests to add their popular cupcakes to the list of items they ship nationwide. Unfortunately, cupcakes are not as travel-friendly as the bakery's other treats. With most people spending a little extra time at home, Karma Baker found an innovative way to support their staff and ship their cupcakes to the masses––in jar form!
Karma Baker's new line of Vegan Cupcakes in a Jar is gorgeous, delicious, and oh-so-moist. In fact, the confection keeps so fresh in the jar, it'll stay good on your counter or in the fridge for up to 10 days and in the freezer for up to four months! (That is, if you have the self-control not to eat them all before then!) They're made with all-vegan, gluten-free, and organic ingredients in stellar flavors.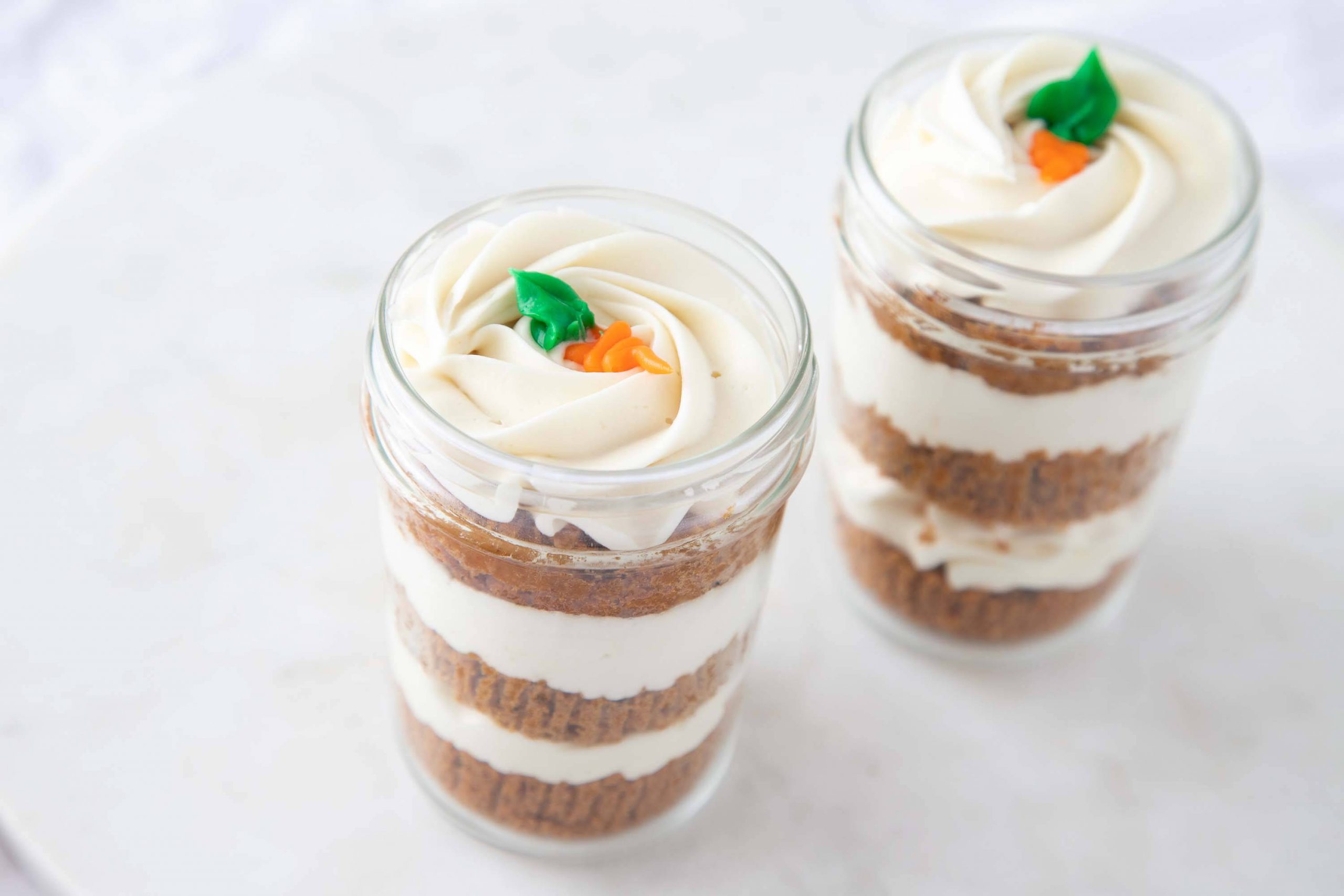 The jar-bound flavors include Karma Cake (chocolate cake with vanilla frosting), Vanilla Birthday Cake, Carrot Cake, Peanut Butter Fudge Cake, Red Velvet, and Pink Lemonade (lemon cake with strawberry frosting). The shop will also be releasing a few more flavors, one of which is Tiramisu! When asked if their Cupcakes in a Jar have inspired other interesting menu items, Celine dished, "The Cupcakes in a Jar have got me thinking about the holidays and pies and tarts! I want to put our whole line in jars now! Anyone up for pumpkin pie in a jar?!"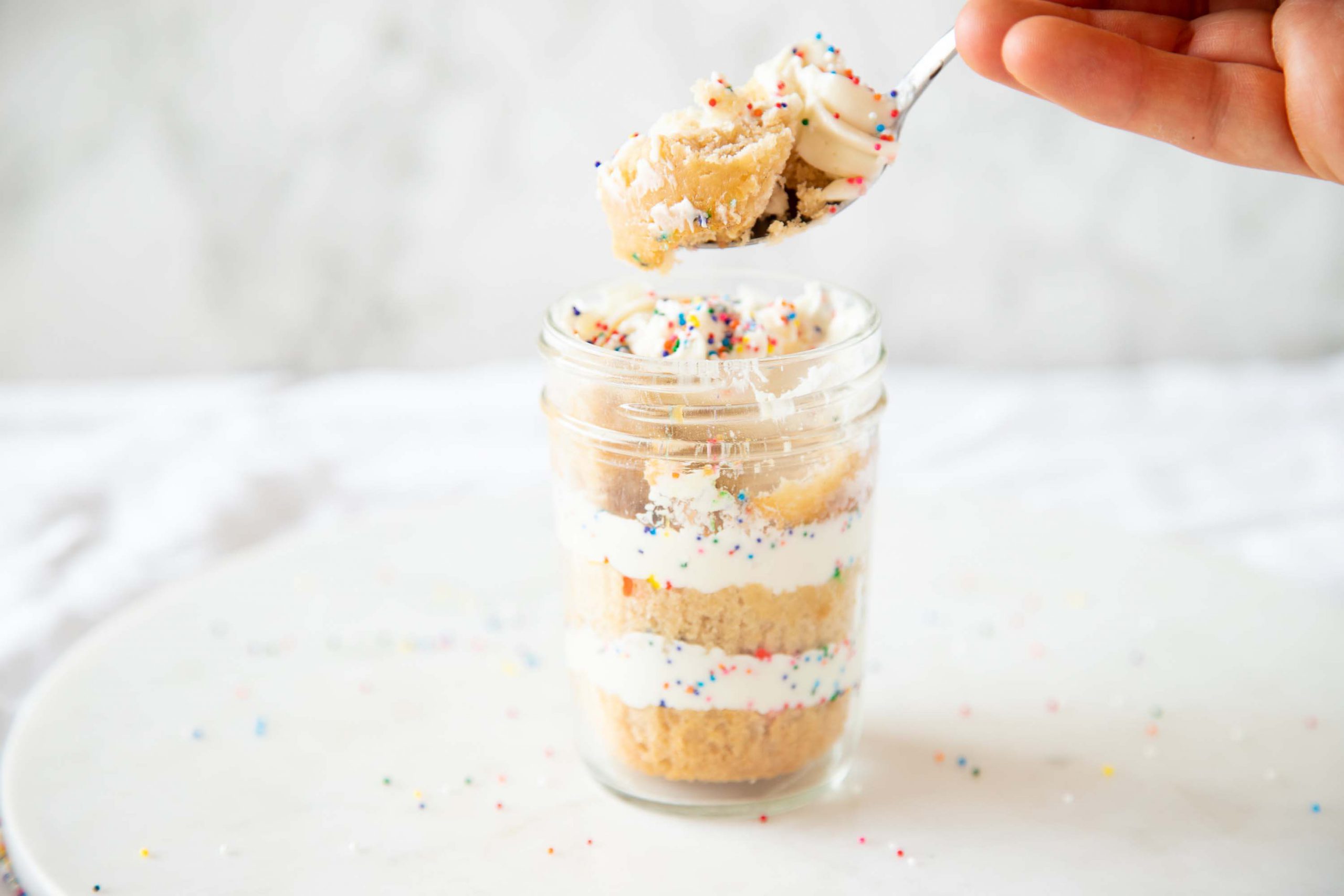 Well, what are you waiting for? Head to karmabaker.com and order yourself some jars of yummy cupcake goodness (use promo code VEGOUT10 for 10% off your purchase)! Once you pick a shipping date (between Monday and Wednesday), you can expect your goodies 2-3 days after. Then, pour yourself a glass of oatmilk, grab your favorite spoon, and enjoy!
RELATED: Lizzo Shared Her Vegan Copycat McDonald's Spicy Chicken Sandwich Recipe on TikTok
---
Want even more vegan news, food, and lifestyle content? Subscribe to VegOut LA Magazine or VegOut NYC Magazine!