Back
Dunkin' Donuts Launches Beyond Sausage Sandwich Nationwide
Dunkin' Donuts is taking a major step in making plant-based menu options easily accessible to Americans everywhere, launching their Beyond Sausage Sandwich nationwide today. First introduced exclusively in Manhattan in July, the Beyond Sausage Sandwich quickly became one of the top-selling sandwiches, driving Dunkin' to accelerate plans for the national launch.
Dunkin' is the first nationwide U.S. quick service restaurant brand to Go Beyond traditional on-the-go breakfast choices by serving Beyond Breakfast Sausage. Offering the delicious taste and texture of a juicy, savory breakfast sausage patty, Dunkin's Beyond Sausage Sandwich features Beyond Meat's breakfast sausage patty made with 100% plant-based protein and a mix of spices crafted specifically for Dunkin'. The Beyond Breakfast Sausage patty features 10g of plant-based protein and is served on an English muffin with egg and American cheese (order without egg and cheese to make it vegan).
According to Dave Hoffmann, Dunkin' Brands Chief Executive Officer and Dunkin' U.S. President, "We are extremely proud of our partnership with Beyond Meat and thrilled to be the first U.S. quick service restaurant to offer Beyond Breakfast Sausage nationwide. Dunkin' is the brand that democratizes trends for America, and this latest addition to our menu gives consumers more choice to meet their evolving needs. As we continue to transform our brand, we're proud to use our platform to give everyone the opportunity to enjoy the great taste and benefits of plant-based protein."
"We're excited to introduce the Beyond Sausage Sandwich nationwide and in doing so, offer an option with fewer calories, less total fat, saturated fat, cholesterol and sodium, while delivering more protein and iron than a comparable pork sausage sandwich," said Ethan Brown, Beyond Meat Founder and CEO. "We are excited that everyone who runs on Dunkin' now has the option to make a delicious plant-based sausage sandwich part of their day."
Stop by your nearest participating Dunkin' location to try the sandwich for yourself!
VegOut Team
@vegoutmagazine
VegOut Magazine produces articles and other content for people interested in a plant-based lifestyle, including updates on the best vegan food and drinks in your area, nationwide news articles, upcoming things to do, and more.
Articles by VegOut Team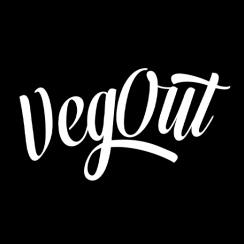 More from VegOut
Subscribe Now
Get the premier vegan food and lifestyle magazine delivered to your door (or inbox!)
Order the magazine!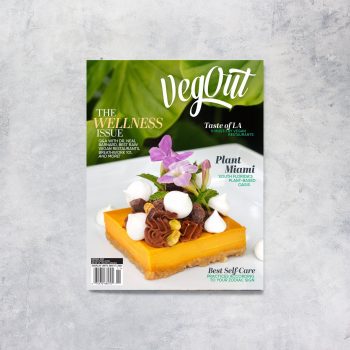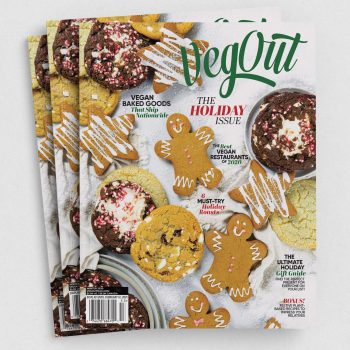 Navigation