Chobani is launching a new zero-sugar oat beverage and two oat-based coffee creamers.
RELATED: Ben & Jerry's is Launching a New Vegan Flavor with Colin Kaepernick
---
Want even more vegan news, food, and lifestyle content? Subscribe to VegOut Magazine!
Chobani just made finding great oat milk options a little bit easier. The producer of Greek yogurts, oat milks, probiotic drinks, and creamers rolls out the non-dairy beverage just in time for the new year. Priced at $3.99 for a 52oz container, Chobani Oat Zero Sugar is nut-free, gluten-free, and contains no added sugar, making it an excellent choice for those concerned about—wait for it—added sugars. Have we mentioned there's absolutely no sugar in this drink?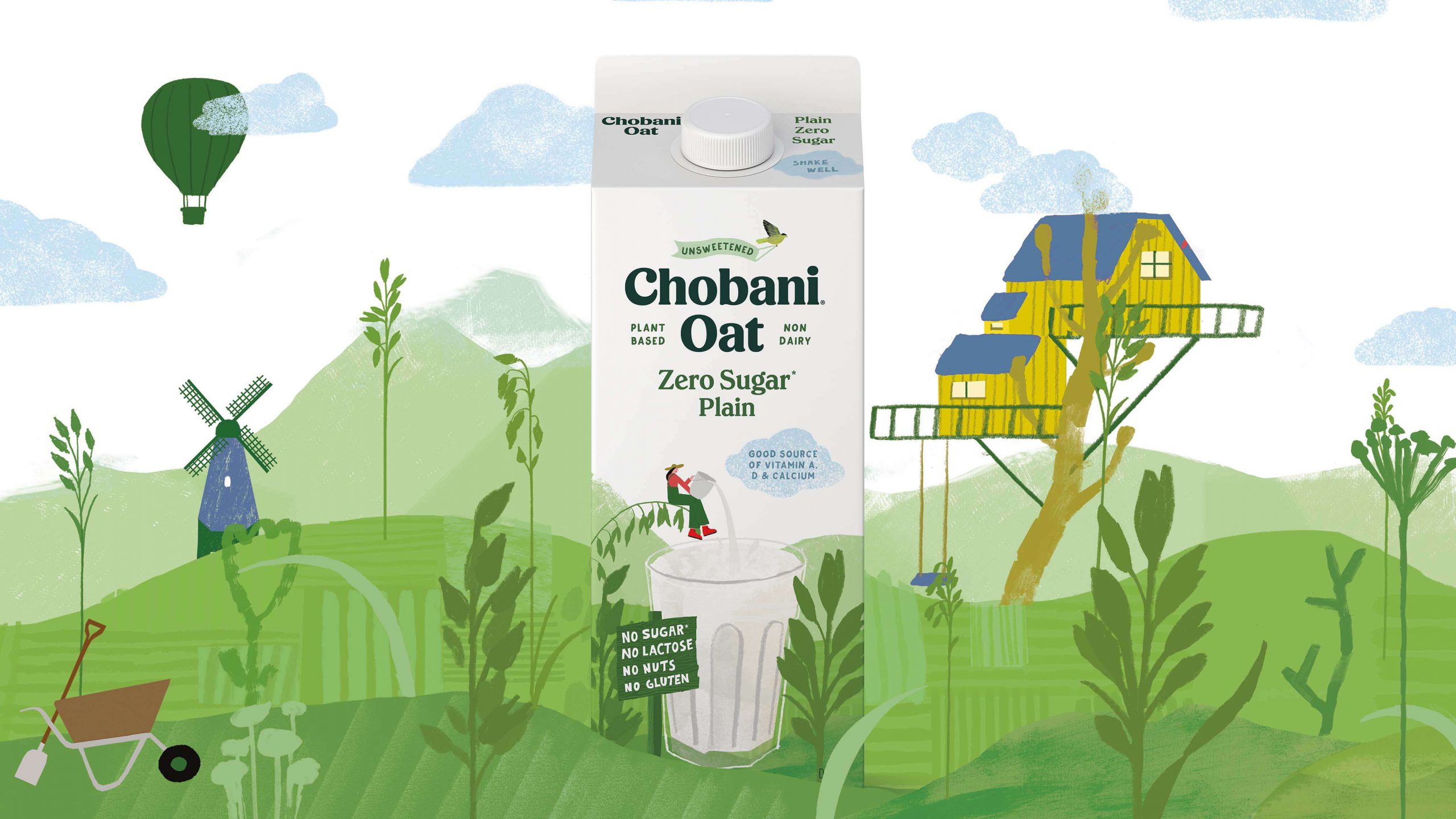 The brand, which first launched plant-based oat products last year, also adds two new oat creamers—available in original and vanilla—to their Chobani Oat lineup. Organic, nut-free, and gluten-free, the product will be priced at $3.99 for a 24oz multi-serve container. The creamy, rich oat flavor pairs nicely with your morning cup of joe.
Chobani Oat beverages are a great source of vitamins A and D and are the perfect answer to "Where do you get your calcium?" Enjoy Chobani Oat Zero Sugar in your daily breakfast cereal, a creamy latté, or a superfood smoothie. Go to Chobani.com or follow the brand on Instagram at @chobani for more nutrition information and product updates.