Back
Chicago Plant-Based Food Drive Provides Food to Black Families on Father's Day
Chicago resident and founder of Cruelty Free You and Me, Vick Hauptman, partnered up with I Grow Chicago in Englewood to conduct a plant-based food drive for Black fathers in celebration of Father's Day. The Plant-Based Father's Day event took place with the help of donations from the community and vegan restaurants in Chicago. Local vegan establishments that donated included Ste Martean, Kale My Name, Soul Vegan, Mindful Baking, No Bones Beach Club, Starship Salon, Handlebar, Twidley Bits, and more.
RELATED: Chicago Plant-Based Food Drive Collects Donations for Moms This Mother's Day
---
Want even more vegan news, food, and lifestyle content? Subscribe to VegOut LA Magazine or VegOut NYC Magazine!
Vick told VegOut, "Our Father's Day Plant-Based Drive was in honor of all the incredible Black dads in the I Grow Chicago Community that is located in Englewood. We prepared 75 bags of plant-based groceries, self-care items, and prepared vegan meals from local Chicago businesses. We wanted to ensure all dads, including Black dads, felt love, support, and appreciation on Father's Day."
On Friday June 19th, 2020, Vick and volunteers personally donated 75 bags to fathers in the Englewood community. Vick mentioned in a post on social media, "Our favorite stop was when we were able to give multiple bags to a little girl who was standing with her brother on the front porch. The girl said, 'This is all for Father's Day? I'm gonna give this to my daddy!' Coincidentally, daddy was just getting home with mom and [the little girl] couldn't contain herself. She was smiling from ear to ear yelling, 'Daddy! Happy Father's Day! This is all for you!' He entered the gates where we were standing and she threw it all in his arms, including herself."
To continue the support for I Grow Chicago, Vick announced that Cruelty Free You and Me has partnered up with local Black-owned vegan businesses to provide plant-based meals to the 30 children participating in a six-week summer camp program. Ste Martaen, Soul Vegan, Handlebar, and Artsy in the Kitchen will be catering plant-based meals to the children ages 6-12, and she is taking donations to cover the costs of meals. Vick added, "100% of current donations are for summer camp, to cover the costs of the meals, and to thank the vegan chefs."
Mohini Patel
@mylifemoni
Mohini, a born and raised vegetarian from Chicago, initially went vegan when faced with a health issue, but stayed vegan for the animals. Whole food plant-based eating (inspired by traditional Indian culture) is her optimal diet. An advocate for mental health and lifestyle changes, she has a degree in Health Sciences from DePaul University.
Articles by Mohini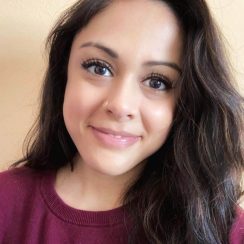 More from VegOut
Subscribe Now
Get the premier vegan food and lifestyle magazine delivered to your door (or inbox!)
Order the magazine!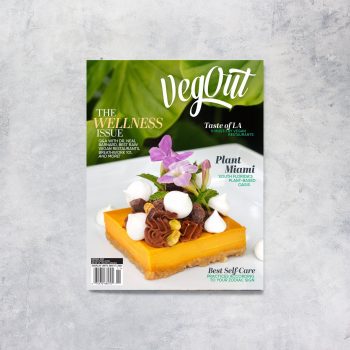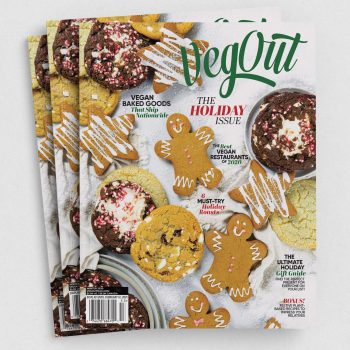 Navigation