LA-based vegan Mexican food pop-up Cena Vegan just launched their new meal kit, so you can now make your favorites at home. The new fully-cooked kit serves four people and is priced at $11.25 per person. You can place your order for pickup (delivery coming soon) beginning Tuesday, April 21.
Each meal kit contains:
Your choice of Plant Ranch plant-based protein (1 lb.)
2 lbs. Mexican Rice
2 lbs. Beans
1/2 lb. Chips
2 dozen tortillas
1 lb. Pico de Gallo
2 fresh made salsas (8 oz. each)
8 oz. Chipotle cashew crema
12 oz. Guacamole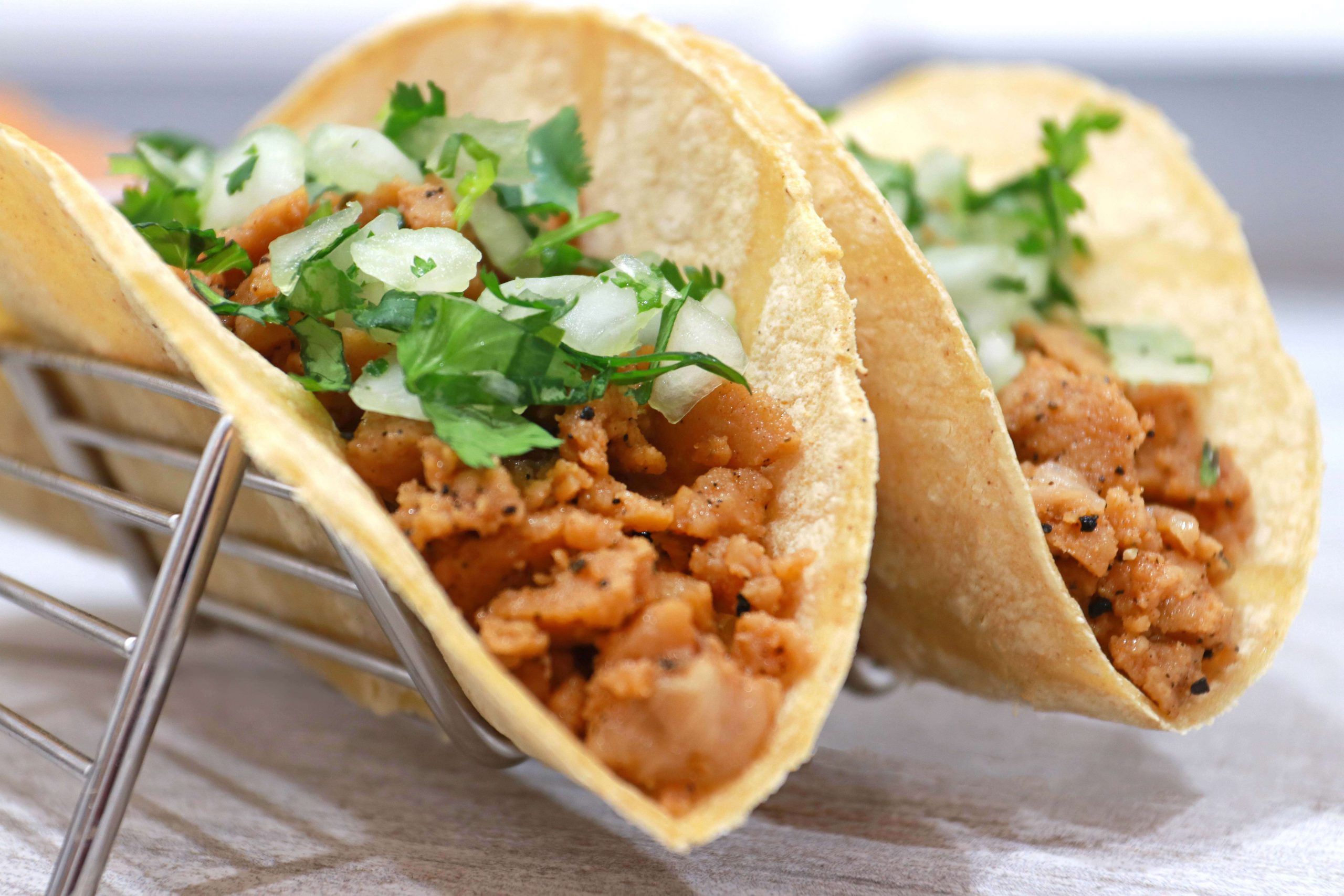 Cena Vegan launched the new kit to make eating at home easier. "While we are all trying to stay safe at home, our entire staff is working hard to make it easy for our customers to continue enjoying their Cena Vegan," said Cena's Founding Partner Gary Huerta. "What could be better than having everything you need ready to go when you want to eat? And this is the first of many "Heat & Eat" items we have in the works. As we continue to build our pickup and delivery business, we are fired up to give our loyal customers even more ways to eat compassionately!"
Cena Vegan's full regular menu is also available for pickup and delivery Tuesday-Saturday. Orders can be picked up from Cena's kitchen, located at 242 N Ave 25 Los Angeles, CA 90031.
Photo credit: @damianrinaldi
RELATED: Nékter Juice Bar Introduces New "Take It and Make It" Smoothies
---
Want even more vegan news, food, and lifestyle content? Subscribe to VegOut LA Magazine or VegOut NYC Magazine!