Vegan comfort food pop-up Kick Ass Vegan is opening a food truck, and we couldn't be more stoked! If you've ever found yourself craving vegan shrimp, mac 'n' cheese, taquitos, or quesadillas, then you'll want to be the first to track down the new Kick Ass Vegan food truck!
RELATED: New Vegan Burger Joint VBurger Opens in Long Beach This Month
---
Want even more LA vegan news, food, and lifestyle content? Subscribe to VegOut LA Magazine!
Owner Leah Malveaux started Kick Ass Vegan in 2019 a year after she went vegan. When her dad passed away at age 66 from colon cancer and she witnessed her mom deal with health conditions, she asked herself, "What will my health be like in 20 years?" In response to that question, Malveaux transitioned to a plant-based diet. From there, she began crafting delicious vegan dishes and sought out a way to share them with more people. Malveaux stated, "I knew I could share my food with the world—at the time my focus was on the urban community. I started Kick Ass Vegan for the non-vegans. I wanted to open some eyes, hearts, and minds through my food, one kick ass meal at a time."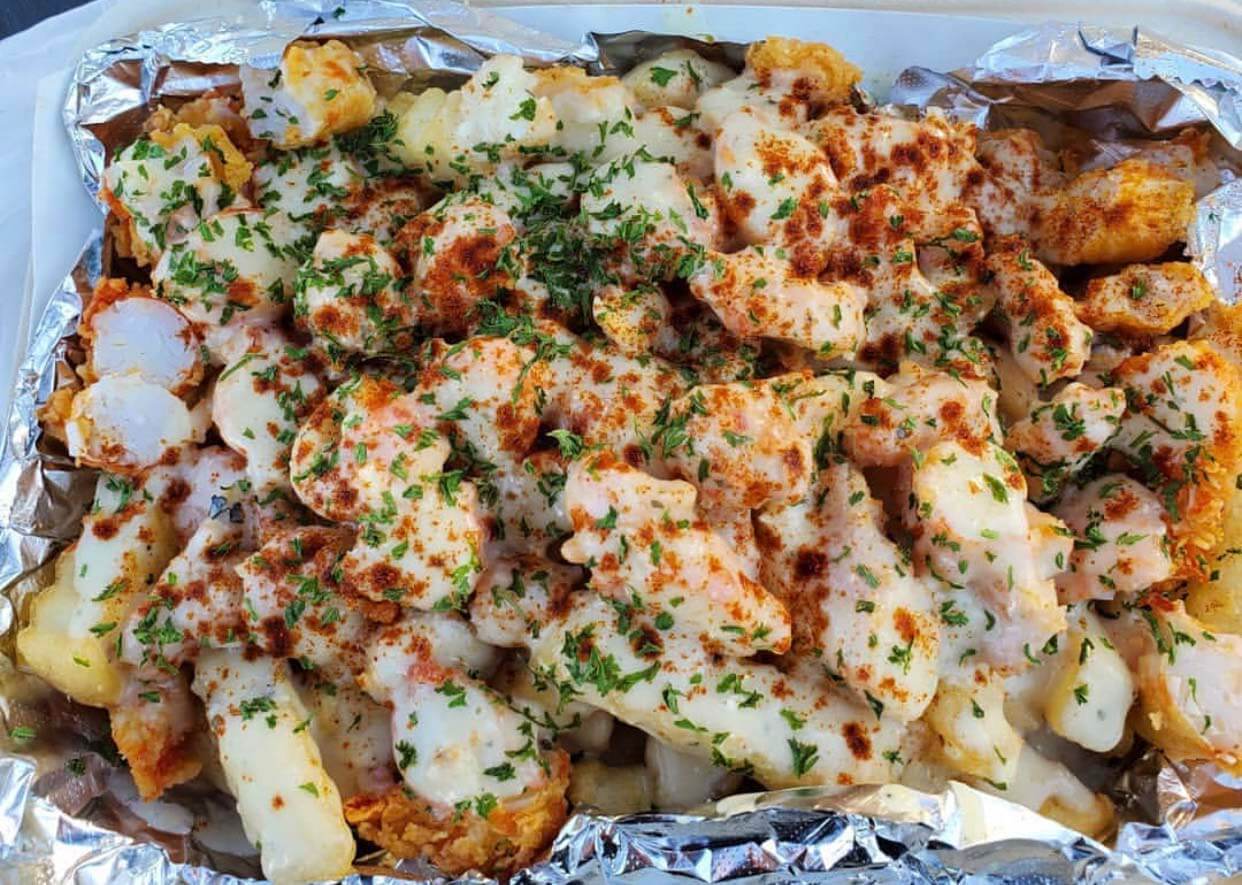 And that she did! From Shrimp Alfredo Fries and Jackfruit Taquitos to Sucka Punch Burgers, Hennessy Glazed Shrimp and Grits, and Steak Quesadilla, the menu items from Kick Ass Vegan took the foodie scene by storm! After popping up at all the best vegan events in LA this past year,
Malveaux decided it was time to expand to a food truck. She shared, "When I look on my wall, I have a vision board that's titled 'Leah's 2019 Vision.' It's a drawing of my food truck that was done on New Year's Eve. My goal was to manifest it, and speak it into existence." Malveaux will debut her new Kick Ass Vegan food truck on Saturday, July 18th at Besties Vegan Paradise from 5-9pm. For this exciting grand opening, there are quite the lineup of deals! For starters, they will be giving away free meals to the first ten people who show up, and from 5-6pm, all meals are Buy One, Get One Half Off. Additionally, anyone who purchases a meal that day will be entered in a raffle to win a basket of goodies! Lastly, 10% of their proceeds will be donated to Black Lives Matter LA. Wow, talk about some good incentives!
To stay updated on Kick Ass Vegan's weekly schedule and other news, follow them on Instagram at @kickassvegans!