ALOHA, the plant-based protein brand, debuted its most popular protein bar flavors today at Trader Joe's stores nationwide: Peanut Butter Chocolate Chip and Chocolate Fudge Brownie. The bars, like all of ALOHA's products, are vegan, organic, non-GMO, minimally processed with real food ingredients, have a 3-to-1 protein to sugar ratio, and never include any stevia or sugar alcohols. Each 56g bar has 14g of protein, 4-5g of sugar, and is packed with iron, fiber and healthy fats.
"At ALOHA we believe you don't have to sacrifice taste for nutrition and that healthy, great-tasting food should be widely accessible," said Brad Charron, ALOHA CEO. "At Trader Joe's, a place of fanatical consumer loyalty with mostly private label items, gaining shelf space as a branded product is extremely validating. Like Trader Joe's, once people find our ALOHA bars they become die-hard brand advocates."
The two flavors launching at Trader Joe's include:
Peanut Butter Chocolate Chip: Made from simple, real food ingredients like peanuts, roasted pumpkin seeds and chocolate chips, it is the perfect combination of salty and sweet
Chocolate Fudge Brownie: Made from simple, real food ingredients like sunflower butter, dark chocolate and cacao, this bar is dipped in dark chocolate for a rich chocolate outer layer and a fudgie inside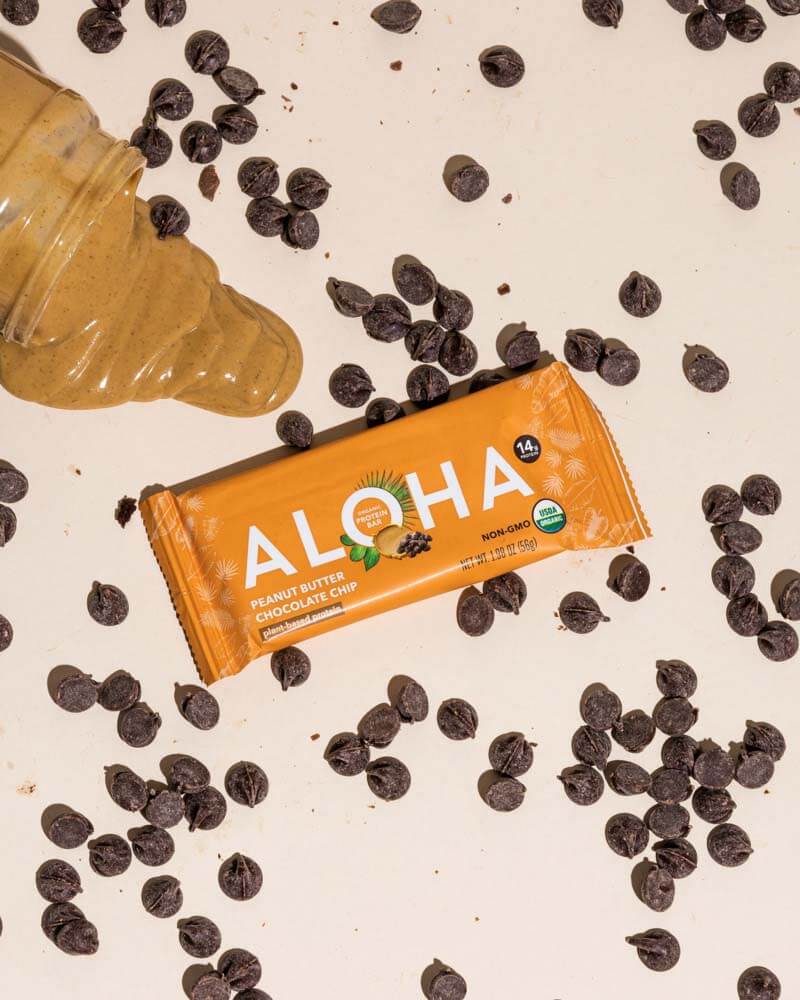 ALOHA's other protein bar flavors include Chocolate Mint, Chocolate Chip Cookie Dough, Caramel Sea Salt, and Vanilla Almond Crunch. A seventh flavor, crowd-sourced from ALOHA's most loyal fans, will be coming out in late summer 2020.
ALOHA products can be found at natural and traditional grocery stores nationwide including Trader Joe's, Kroger, Sprouts, Harris Teeter, Wegmans, Central Market, Hy-Vee, Stop & Shop and ShopRite. All flavors are available online on Amazon, Thrive Market, Walmart.com, Vitacost.com and ALOHA.com.