This plant-based concept is revolutionizing Ohio's coffee scene, one latte at a time!
A new all-vegan and gluten-free coffee shop is now open in Lakewood, Ohio. Chef and owner Maximillian Parker opened Propaganda Coffee on July 22, a dream of his that has been a decade in the making. The shop specializes in plant-based pastries, sandwiches, potato latkes, salads, and specialty coffee drinks, all of which are scratch-made on site.
A Fully Vegan, Gluten-Free, and Soy-Free Coffee Shop in Ohio
The idea to open Propaganda Coffee came to Parker about 11 years ago, while he was working as a chef and studying to be a sommelier. After realizing that many of the skillsets around wine can be translated into coffee making, Parker decided to take his career in the more caffeinated direction.
"Propaganda Coffee started in my head about 11 years ago when I had to leave the wine industry due to no longer being able to safely drink alcohol. In the meantime, my children developed serious gluten allergies and dairy intolerances. A combination of circumstances led to the opening of Propaganda Coffee as a fully vegan, gluten-free, and soy-free coffee shop and community space. We are open to all and hope to provide an equitable and supportive work and customer environment," Parker told VegOut.
Parker pays homage to the revolutionary nature of coffee in world history through the name "Propaganda Coffee," which in turn also inspired the shop's motto "Coffee without Villainy."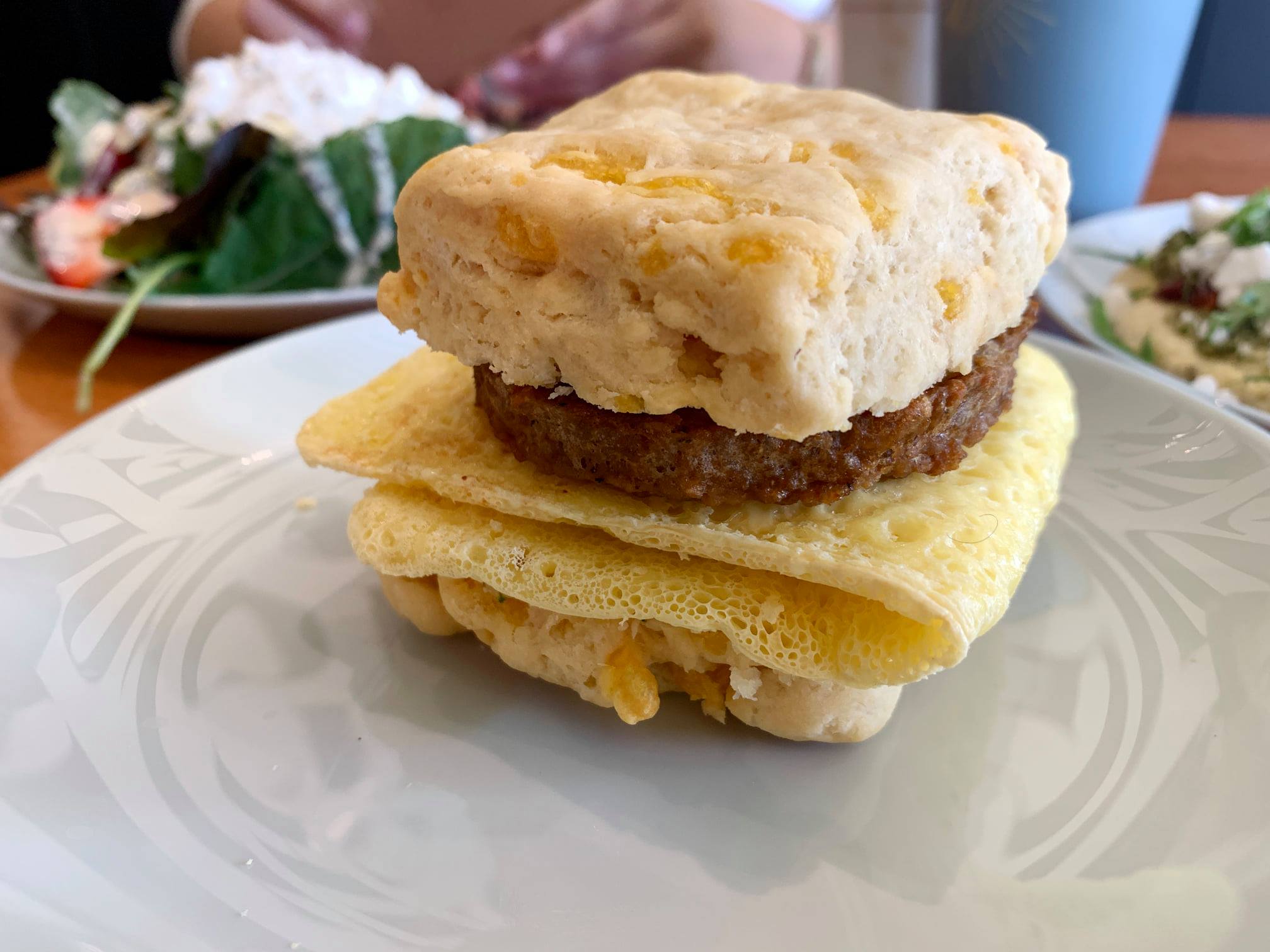 Classic Coffee Shop Beverages Veganized
Propaganda Coffee uses beans from Ready Set! coffee roaster, a local brand located in Cleveland. The menu features classic coffee shop beverages such as lattes, cappuccinos, espresso, and drip coffee, as well as specialty drinks like the Birdtown (iced espresso with lemon juice and maple syrup). In addition, guests can pair their coffee drinks with plant-based eats like zucchini lasagna, BLT salads, pesto flatbread, overnight oats, breakfast sandwiches, pecan banana bread with chocolate chips, and more.
Propaganda Coffee is located at 17806 Detroit Avenue, Lakewood, OH 44107. Check them out on Instagram at @propagandacoffeeshop or visit propagandacoffee.com for all of the latest coffee shop updates!