Back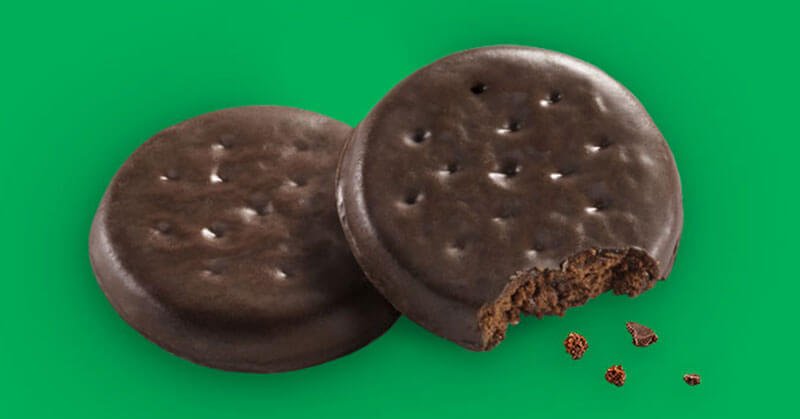 Your Vegan Guide to Girl Scout Cookies 2021
Happy Girl Scout season! Did you know that five of the classic Girl Scout cookies are vegan?
RELATED: 9 Must-Try Vegan Cheese Brands
---
Want even more vegan food, news, and lifestyle content? Subscribe to VegOut Magazine!
That's right! That's five tasty cookies to enjoy and five ways to support young female entrepreneurs. But before you head to your local troop, there is one important thing to note: two cookie distributors operate in the US and they supply different cookie formulations. ABC Bakers offers five vegan varieties while Little Brownie Bakers has only one. Once you've confirmed a nearby supply of vegan cookies, the next step is to load up and enjoy. Here are five vegan Girl Scout cookies to stock up on in 2021.
Toast-Yay!
ABC Bakers
This year we are saying goodbye to Thank- a-Lots and hello to the new French toast-inspired cookie, Toast-Yay! Imagine your favorite things about this breakfast classic, but in dessert form. We're talking icing-dipped cinnamon cookies that are shaped like little toasties. Yay!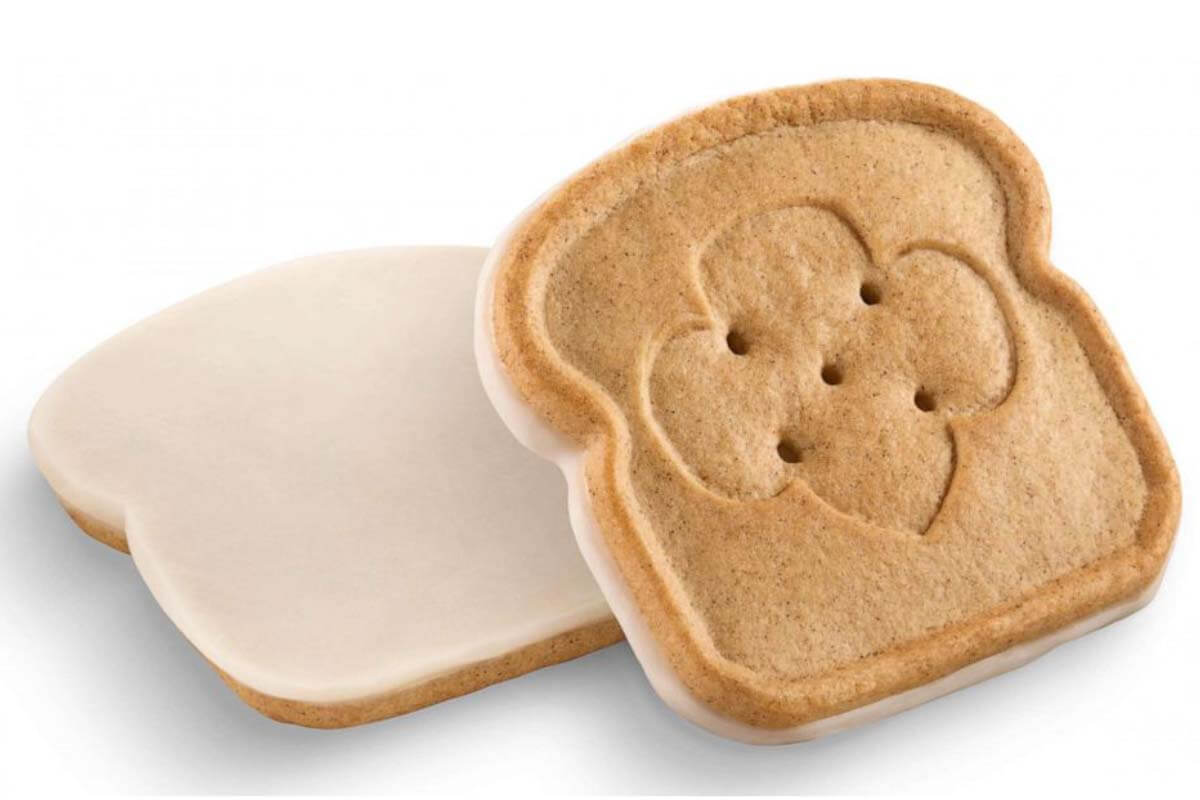 Thin Mints
ABC Bakers and Little Brownie Bakers
Can you picture the crispy, minty crunch of a chocolaty Thin Mint in your mouth or is it just us? No wonder these cookies are the top selling variety of the Girl Scout franchise! With such a cool and refreshing crunch, they are hard not to love. Pro tip: Keep them in your freezer to up the chill factor and extend Girl Scout season.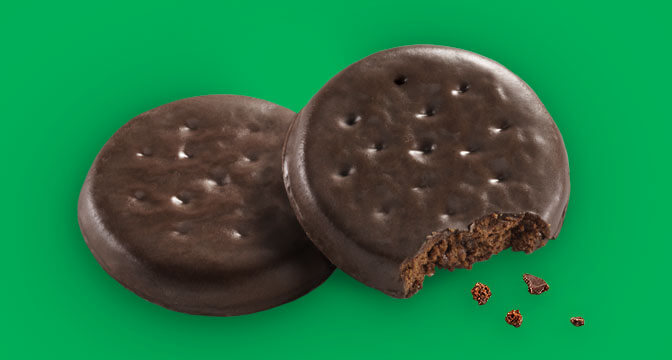 Lemonades
ABC Bakers
Hey lemon lovers, this one's for you! These cookies provide a refreshing hint of sweet citrus in a crispy shortbread cookie package. Be sure to opt for Lemonades rather than the Girl Scout Lemon-Ups which are NOT vegan.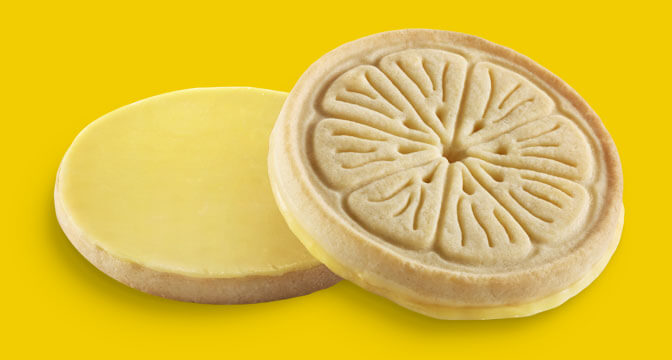 Peanut Butter Patties
ABC Bakers
These drool-worthy Girl Scout classics offer a crisp inside with a chocolate and peanut butter coating. Sign us up! No Tagalongs here, please—be sure to opt for the ABC Bakers version to ensure vegan-approved cookies.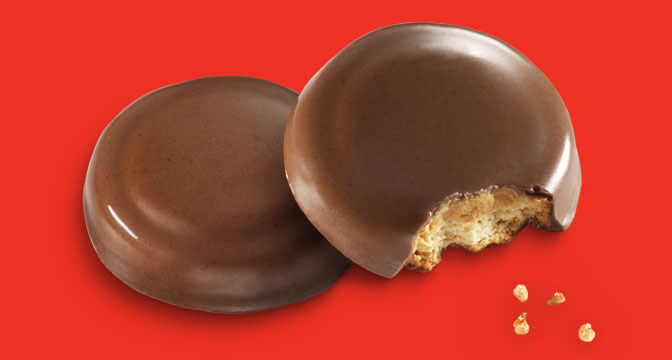 Girl Scout S'mores
ABC Bakers
Missing the vibes of summer? The Girl Scouts of America have your back. Opt for this tasty treat for all the chocolate, graham cracker, and marshmallow flavors. Be sure to choose the chocolate-covered version aka the vegan ABC Bakers cookie variety.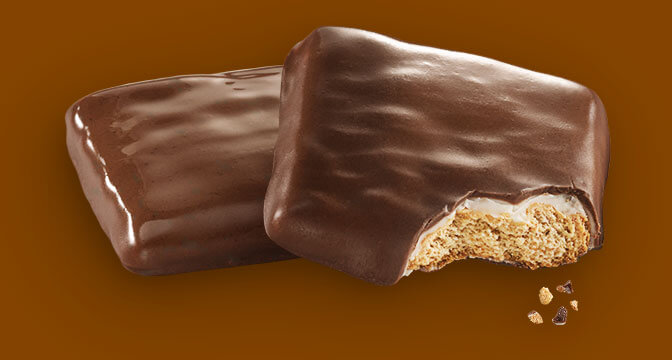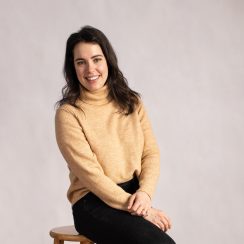 More from VegOut
Subscribe Now
Get the premier vegan food and lifestyle magazine delivered to your door (or inbox!)
Order the magazine!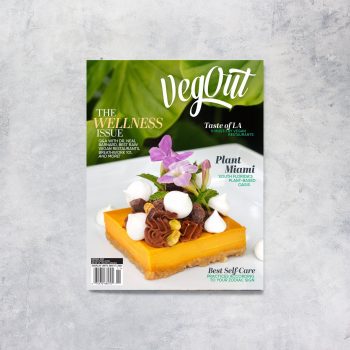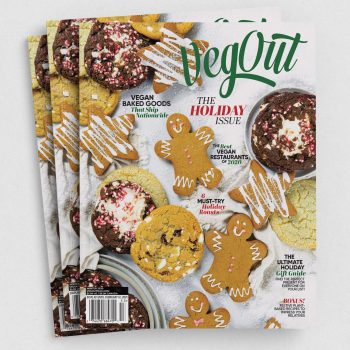 Navigation