Here's the lowdown on where to find all the best vegan eats during dineL.A.! One of the biggest vegan restaurant struggles is wanting to order one of everything without breaking the bank (or your belly!) Twice a year, restaurants all over Los Angeles curate special lunch and dinner menus with multiple courses to highlight their crave-worthy culinary crafts––at an affordable price! For the two-week-long foodie extravaganza (January 17th-31st,) take a tasty tour of LA with this article as a guide for all-things vegan!
6th & La Brea
Hancock Park
The $20 lunch menu from this upbeat food hotspot encompasses Blistered Shishito or a Seasonal Salad for the first course, the 6th Street Smash Burger or Buffalo Cauliflower for the second course, and 8 oz. of your favorite house beer to wash it all down! What more could we ask for? Another round of beer!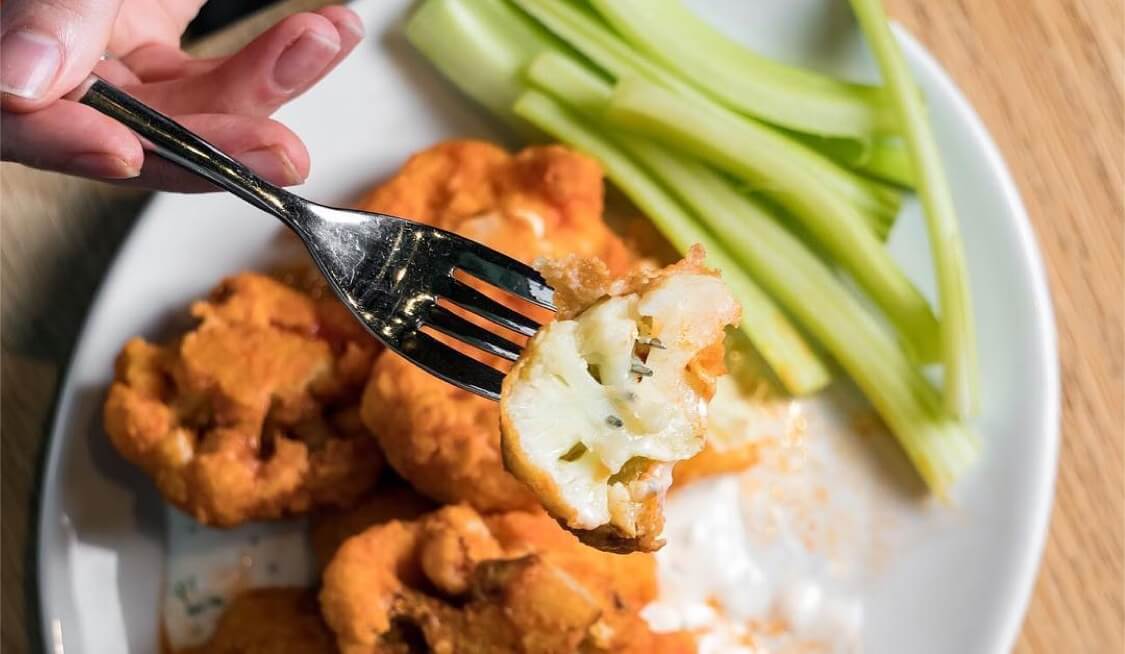 Bluebird Brasserie
Sherman Oaks
This grandiose grub paradise hosts a vegan-friendly lunch menu of Lemony Sweet Gems or Brussels Sprouts with the Merguez Sandwich! "Mer––what?" That's the name of a style of spicy sausage found all over the world, including Belgium (which is where this trendy spot draws inspiration from!) The hot handheld encases Merguez-spiced Impossible meat, carrots, fries, and sauce andalouse! Yep, the fries are inside! For dinner, treat your palate to four courses of pure bliss with a vegan chocolate mousse finish! Both menus include an 8oz. brew!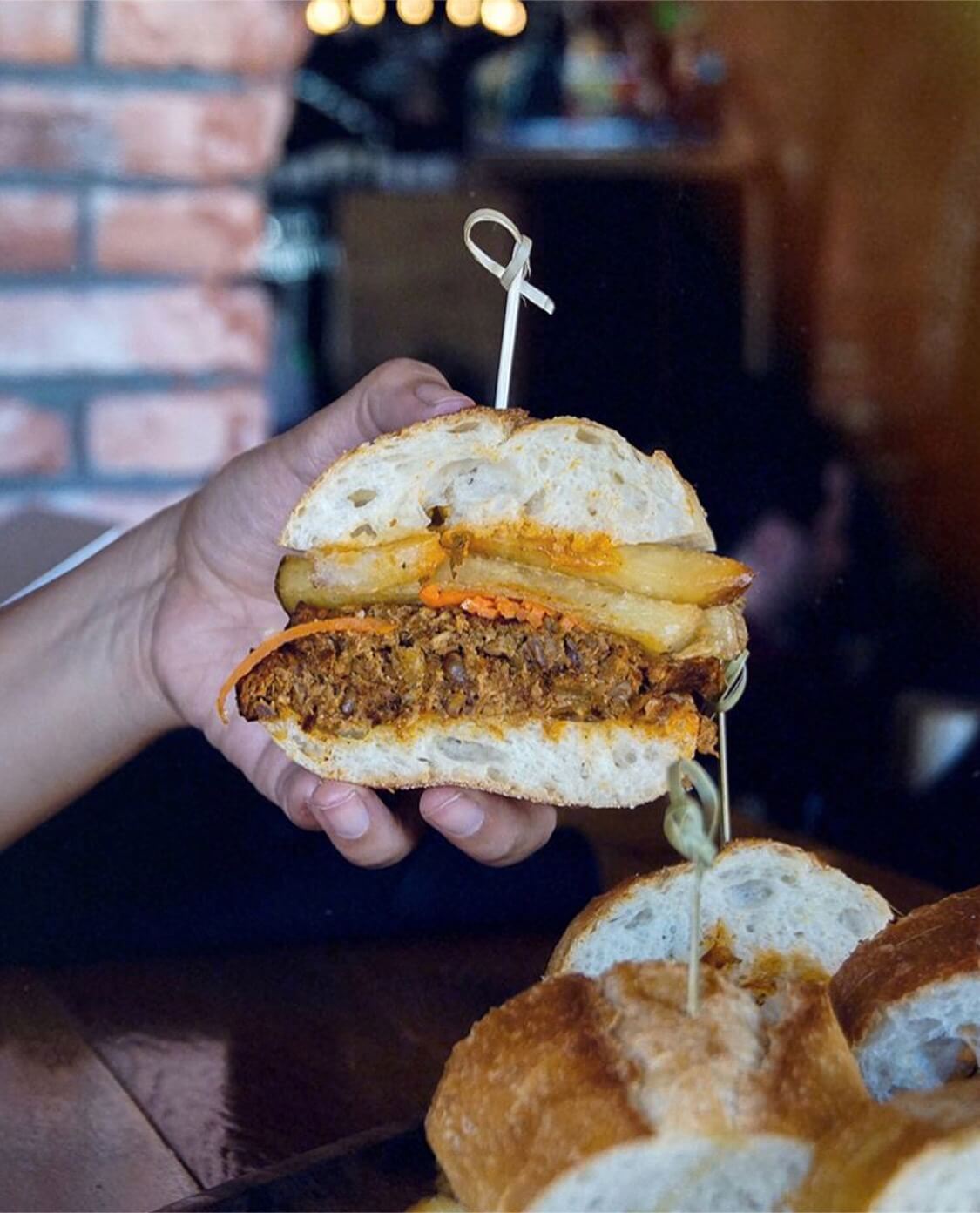 Cafe Gratitude
DTLA, Larchmont, and Venice
This vegan landmark seals the deal with their divine lunch and dinner menus! And they're breaking out dineL.A. exclusives, too! The Delectable douses delicata squash in coconut labne, cilantro zhoug, sriracha, and maple toasted seeds! For something a bit more filling, check out their limited edition dinner entree, The Dynamic! Two samosas encapsulate a rockin' roasted garnet yam and cauliflower filling with kale, chana masala, Bengali garam masala, coconut mint chutney, and spicy tomato jam! Whatever your stomach is calling for, there are plenty of poppin' eats to choose from!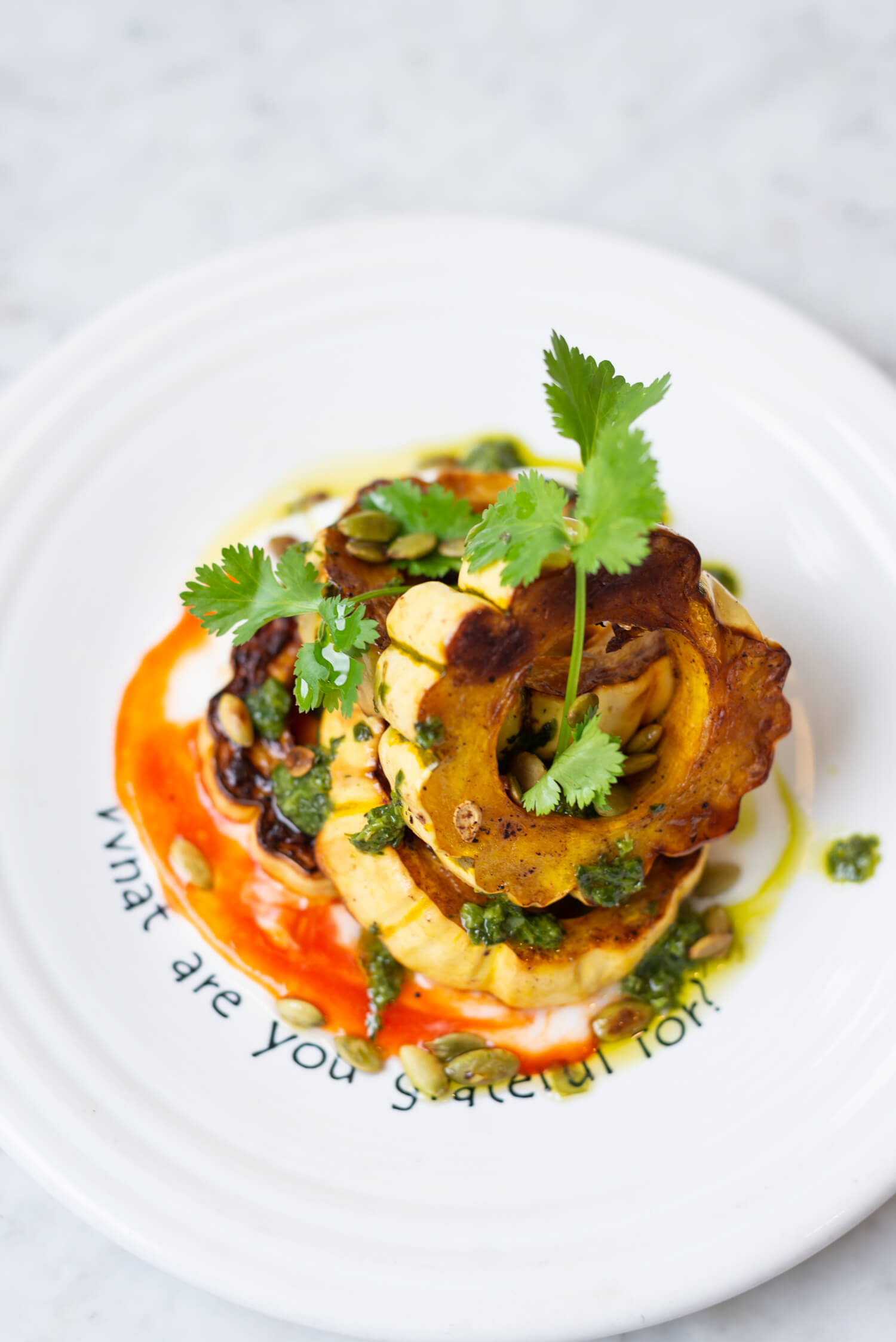 Double Zero
Venice
While it's nice to explore new cuisines and try the fanciest, most frilly dishes, there's something so heartwarming about pizza! Matthew Kenney's Double Zero keeps our hearts and bellies warm with their $25 lunch and $39 dinner menu! Complete with coffee or tea, salad, pizza, and tiramisu, the dinner menu has our vote!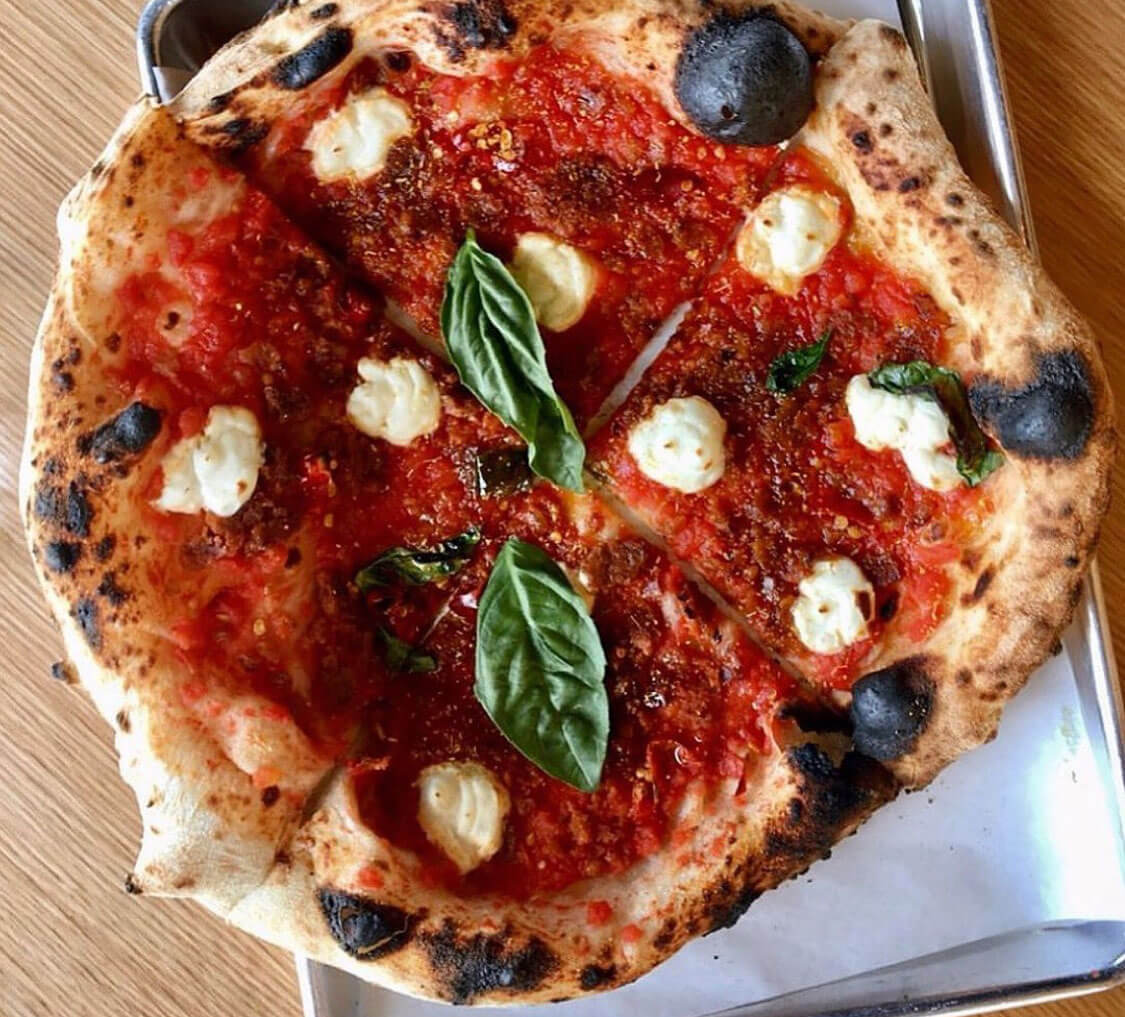 Flower Child
Santa Monica
Bring bae, mom, your coworker, or even that random security guard at your apartment building, because Flower Child's got a $35 lunch menu for two! (That's only $17.50 each!) Sip on tea, lemonade, wine, or beer and share a starter of avocado hummus while you decide between the Mother Earth or Glow bowl for the entree! Pro-tip: order both bowls to share so you can try it all! Bring on the bargains!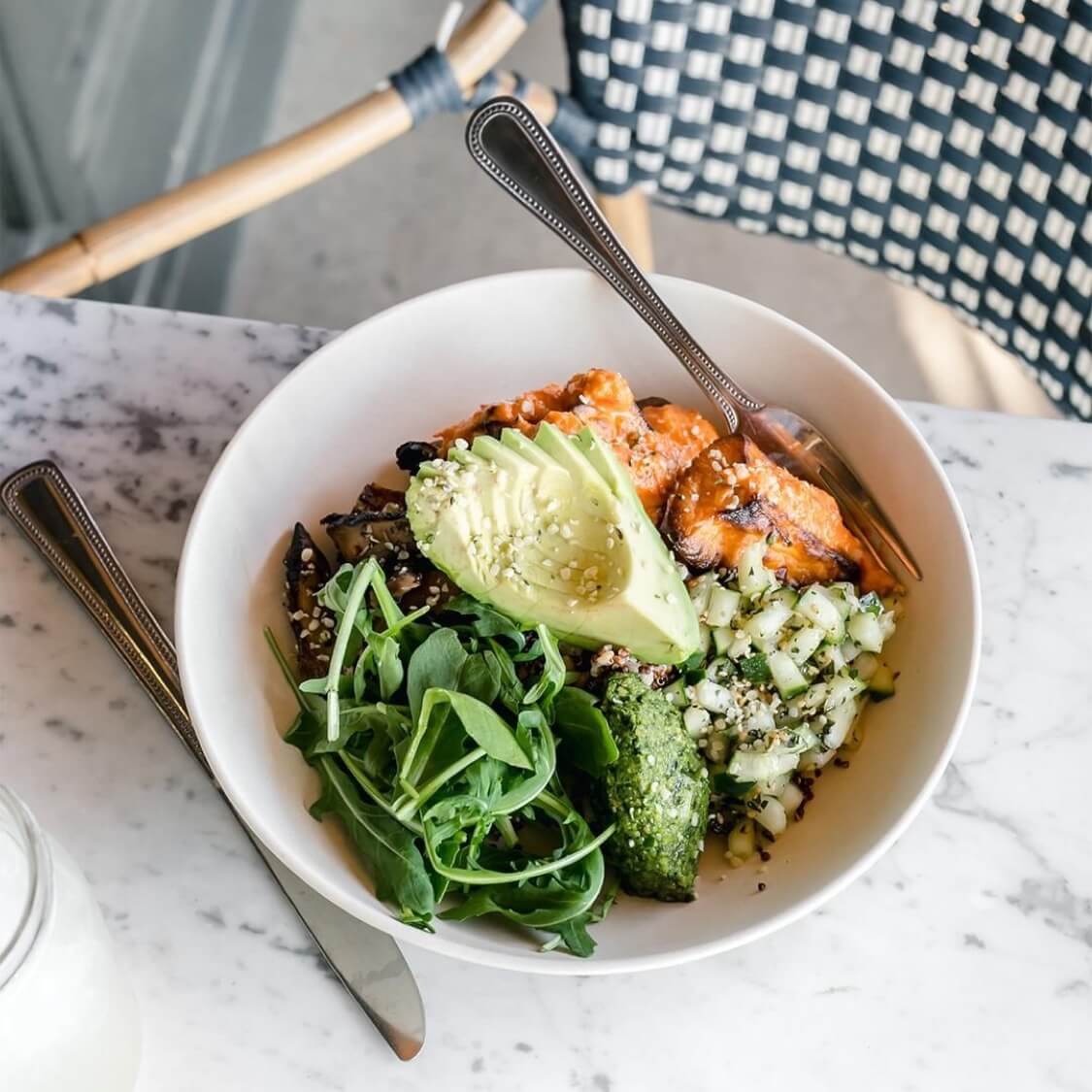 Fresh On Sunset
West Hollywood
Trivia time! Where can you find Quinoa Onion Rings, Buffalo Cauliflower, Gelato, and a Raspberry Hibiscus Kombucha Cocktail? Fresh On Sunset! Ok––the title may have given it away, but this spot brings on all the best flavors and savors for dineL.A. with a bangin' lunch and dinner menu!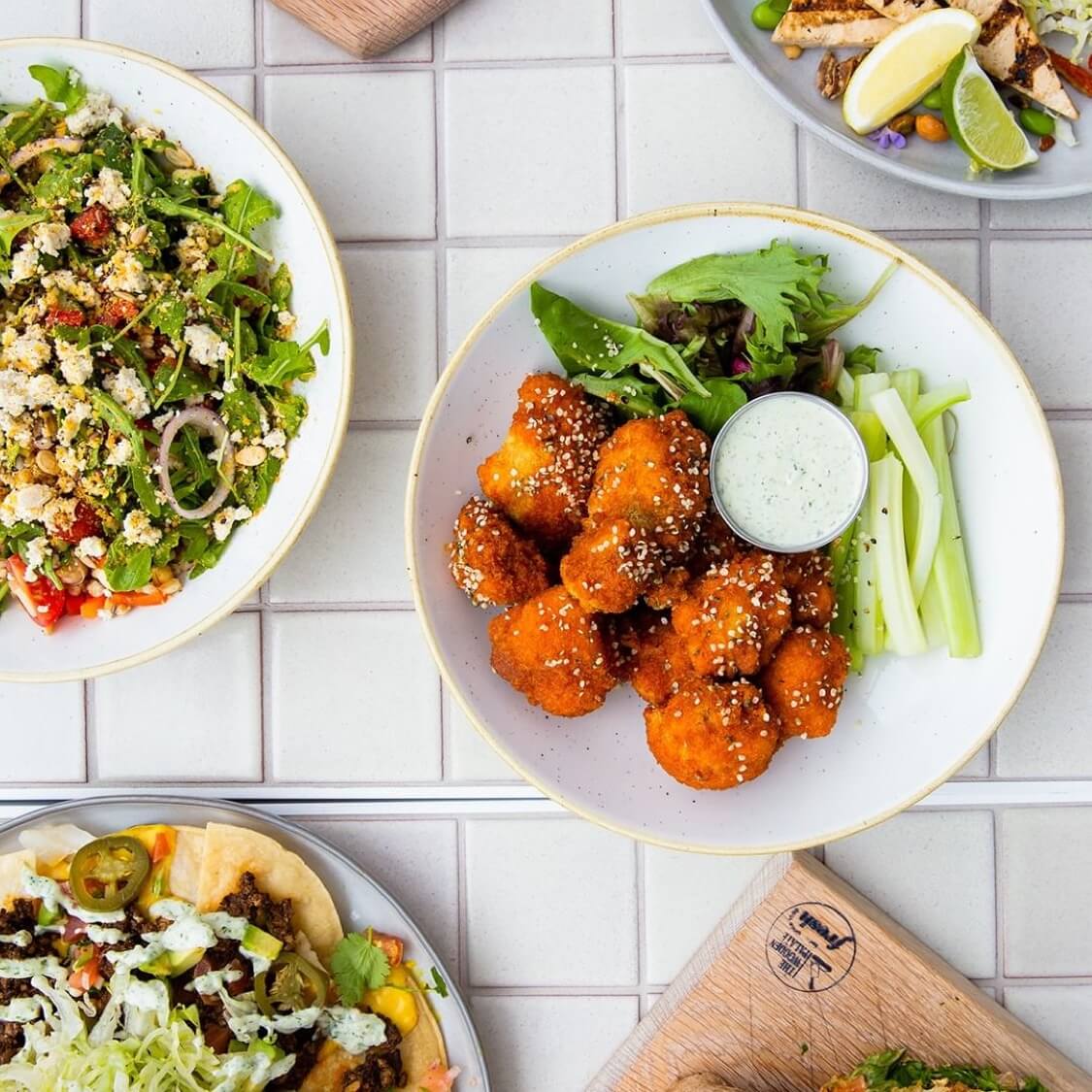 Gracias Madre
West Hollywood
If you have yet to try the magical Mexican food from Gracias Madre (or even if you have), dineL.A. is the time to go! There's Gorditas, Young Coconut Ceviche, Crab Cakes, Mushroom Fajitas, Cheesecake, Mexican Wedding Cookies––and yes, it's all vegan! Stop by for lunch or dinner, or maybe lunch AND dinner! We won't judge!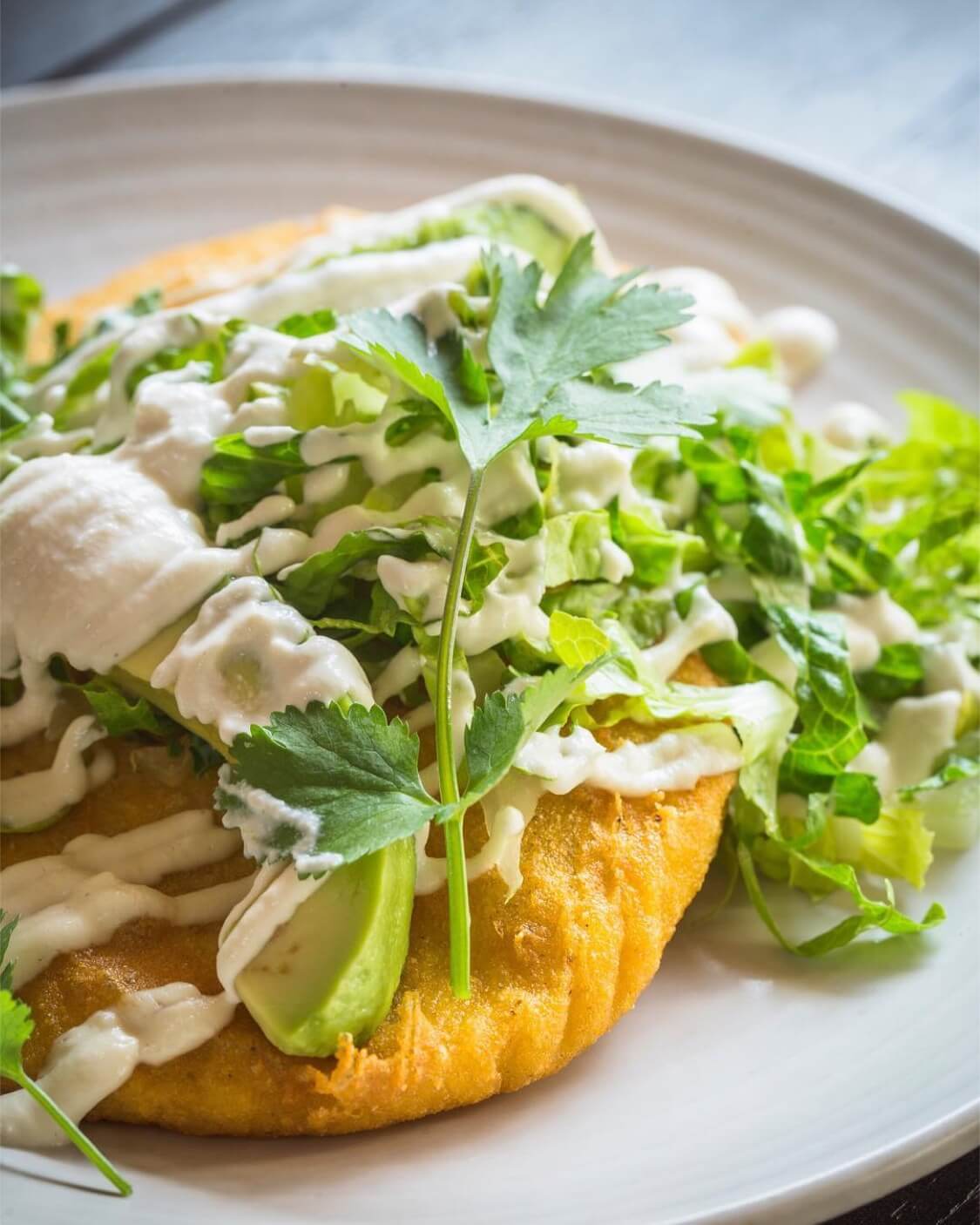 Hugo's
Studio City and West Hollywood
Hugo's is their name, crafting vegan options is their game! The vegan menu items at this spot definitely do not disappoint, especially on their dineL.A. menus! Caesar Salad, French Onion Soup, Vegan Reuben Sandwiches, and Four Cheese Mac 'n' Cheese (requested vegan) is just a small snippet of the dank dishes you should try!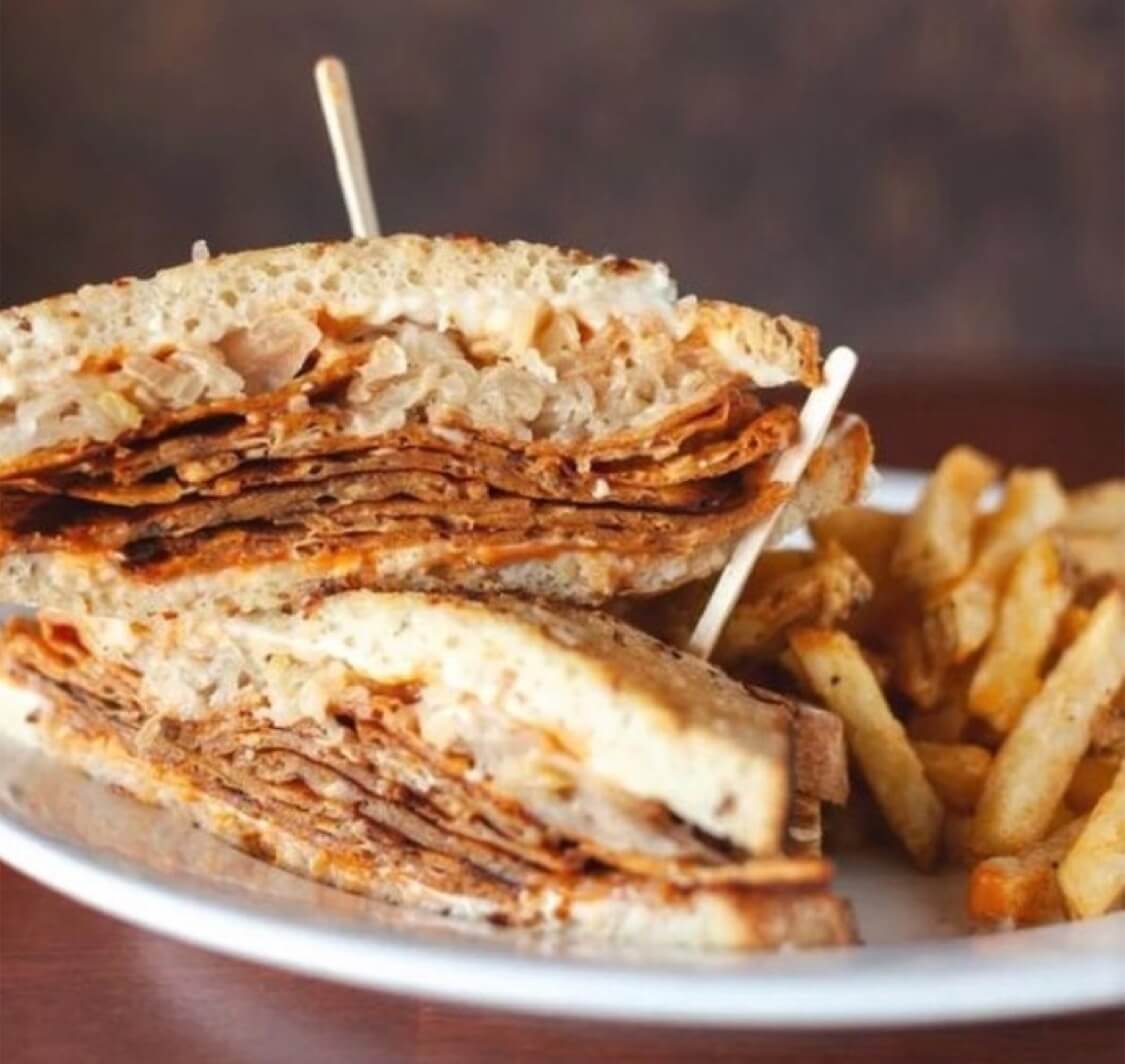 Ladurée
Beverly Hills
This vegan Parisian paradise presents a délicieuse dineL.A. lunch menu! Pick from the Les Minis Burgers de Matthew or California Salad to start––in our opinion, the first sounds a bit more fun to say and eat! After that, select the two sweetest macarons to enjoy in conjunction with a cup of tea, coffee, or hot chocolate!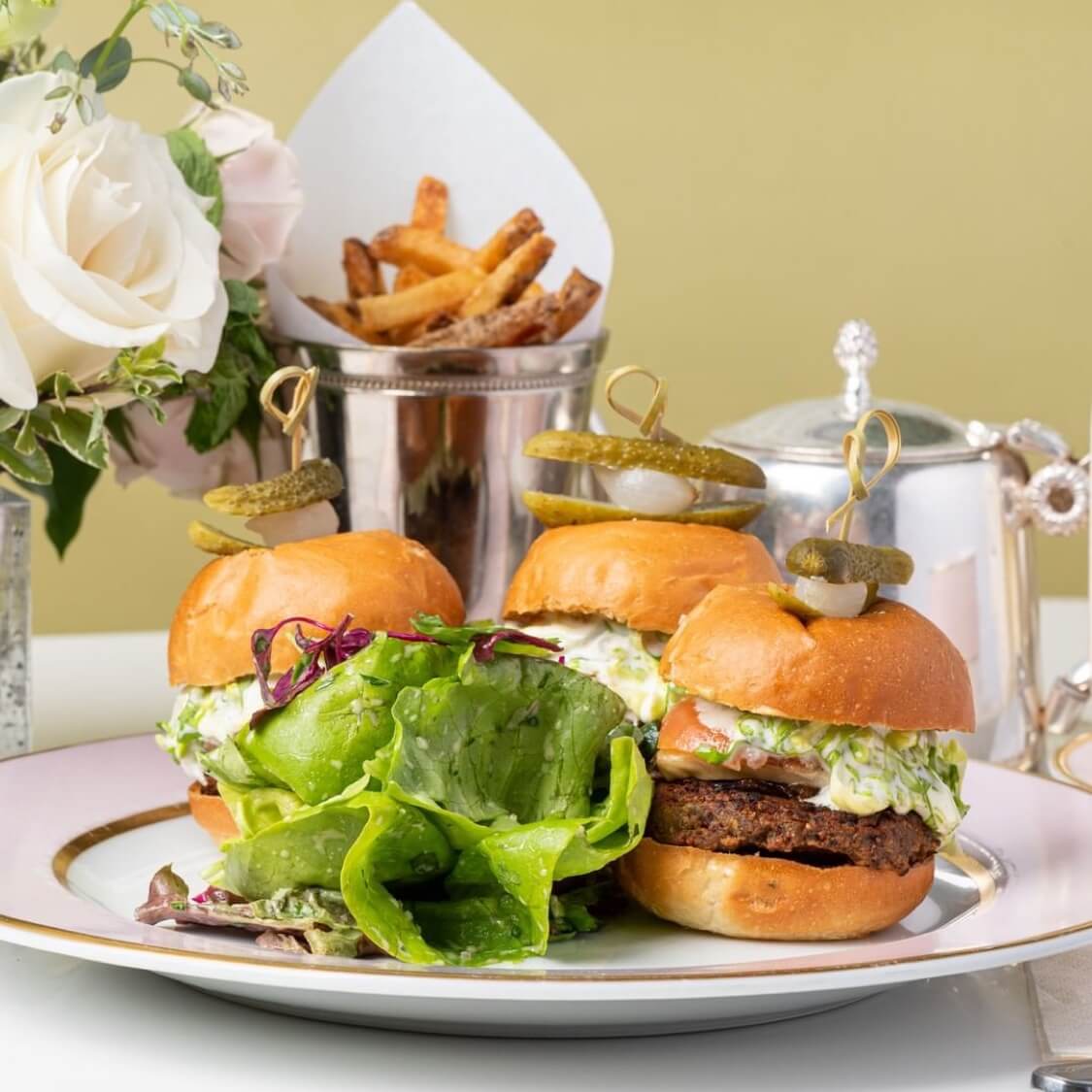 Mohawk Bend
Echo Park
Two-course lunch for $20? Sign us up! There are two choices for the first course, but we scanned and saw Buffalo Cauliflower, so that's what we'll be ordering! For course two, try Banh Mi Pizza, a Jalapeno Burger, or their Very Green Salad with tofu! Did we mention it's right next door to Yoga-urt and Cinnaholic? We know what's for dessert!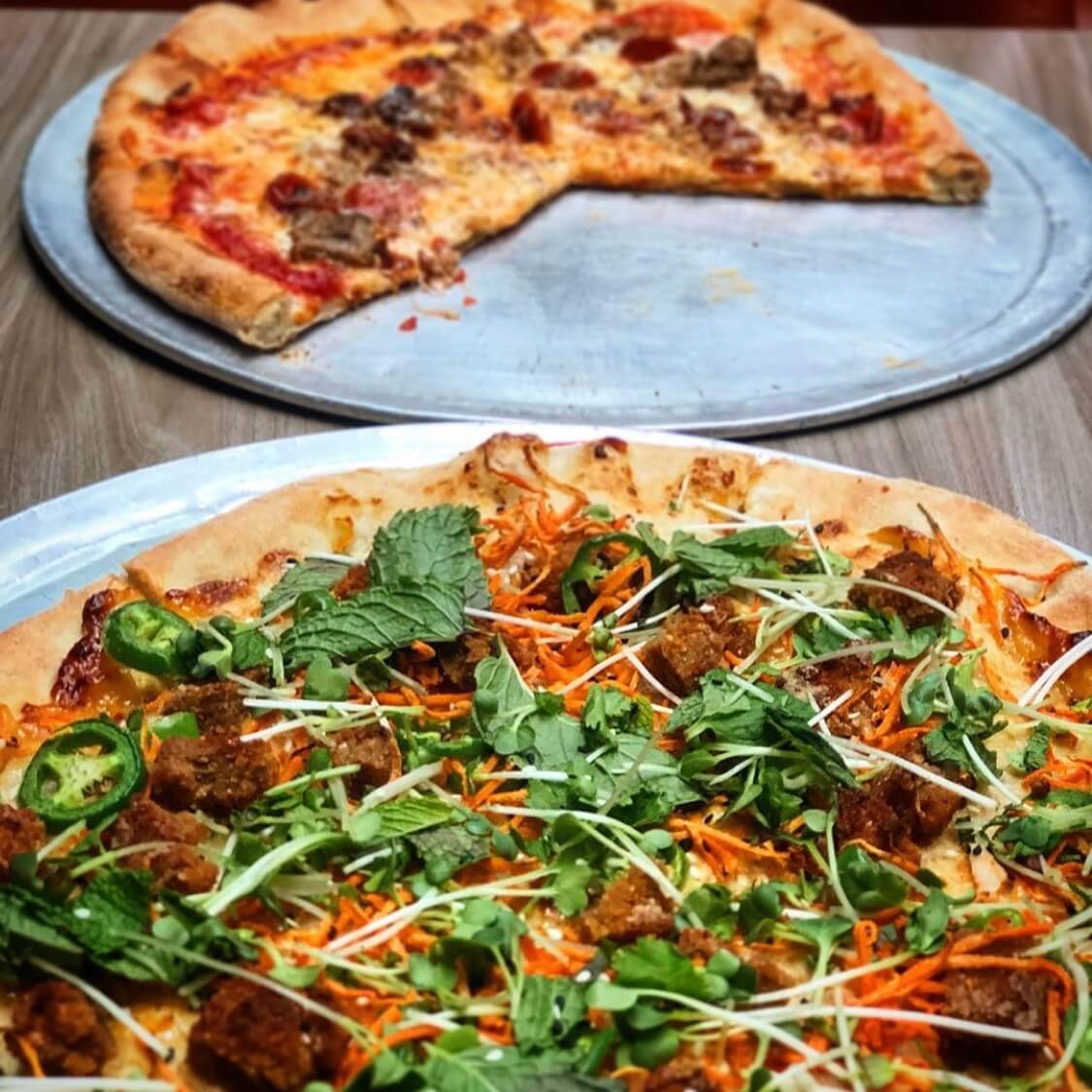 Nic's On Beverly
West Hollywood
Knock your avocado patterned socks off with the astonishing dishes on Nic's dineL.A. lunch and dinner menus! The culturally-infused meals range from Avocado Sashimi and Soba Noodles to the Dagwood Burger, Spaghetti, and Detroit Style Pizza! As if things couldn't get any more delectable, cap your meal with a Snickerdoodle Ice Cream Sandwich, Root Beer Float, or Sticky Toffee Pudding for dessert! Yum!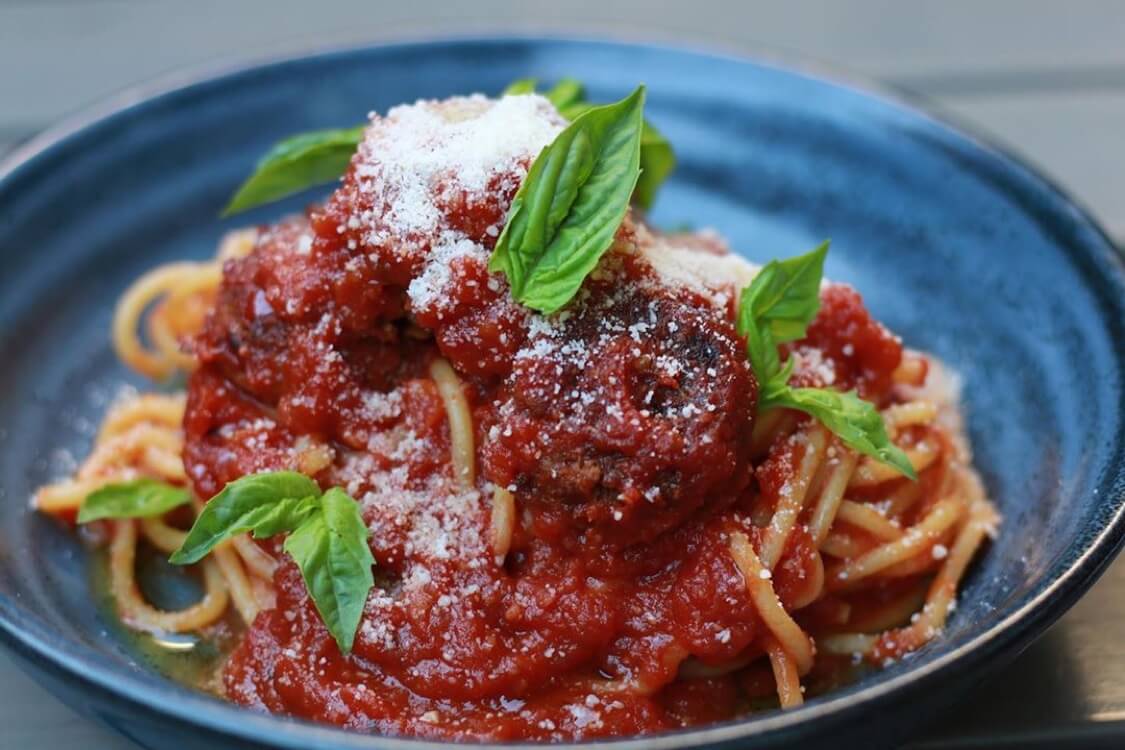 Night + Market Sahm
Venice
Tantalize your taste buds with the Thai food at this vegan-friendly spot! Nam Khao Tod (crispy rice salad), Khao Soi Jay (curried noodles), and Mango Coconut Rice are the three stages of thai vegan enchantment you'll experience on their $20 lunch menu!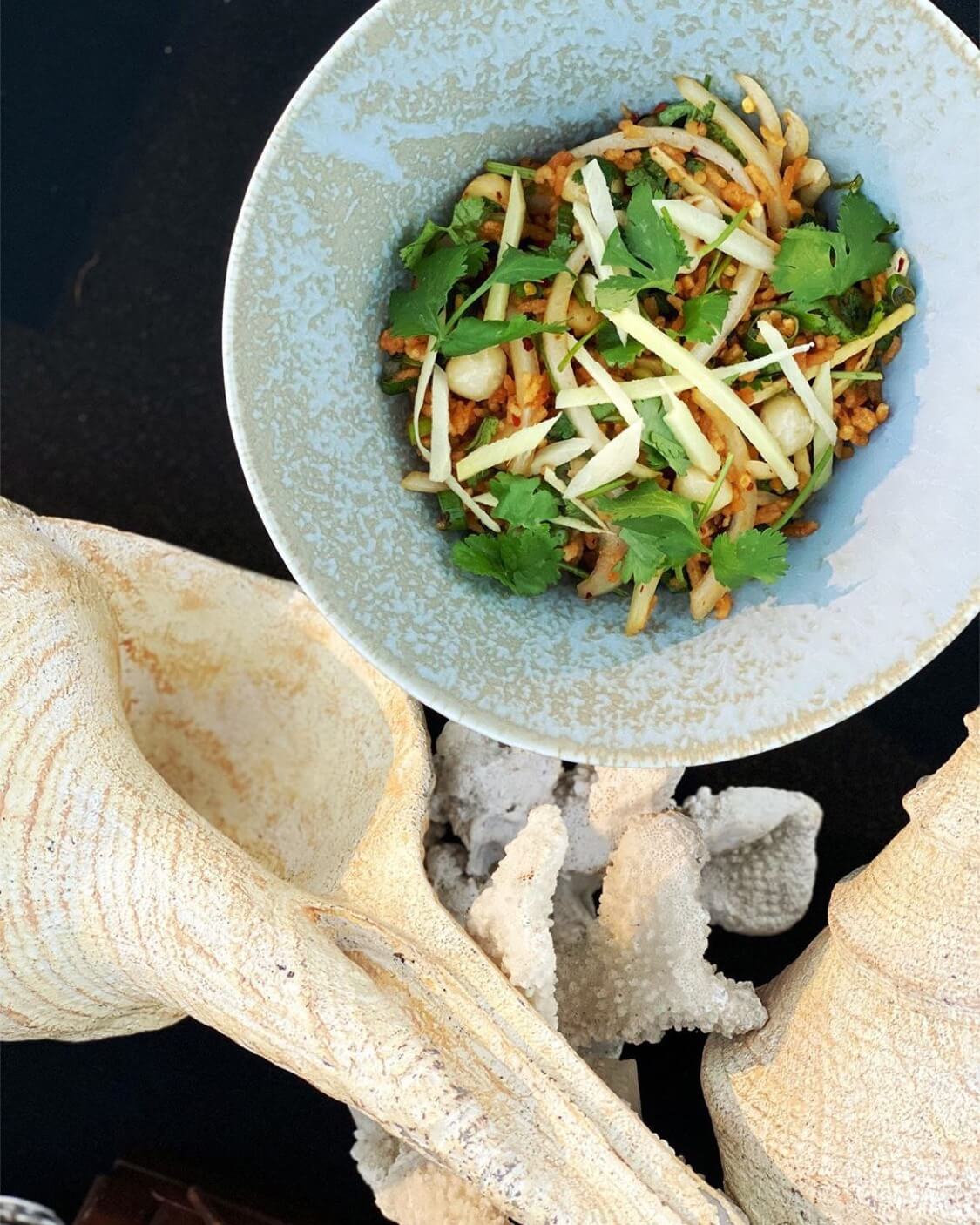 Plant Food + Wine
Venice
For another valuable vegan spot in Venice with a view, hit up Plant Food + Wine for dineL.A.! With a stellar patio, great service, and unique dishes, this plant-lovers oasis creates an outstanding overall experience! Oh––we forgot to mention they serve the vegan holy grail, avocado toast!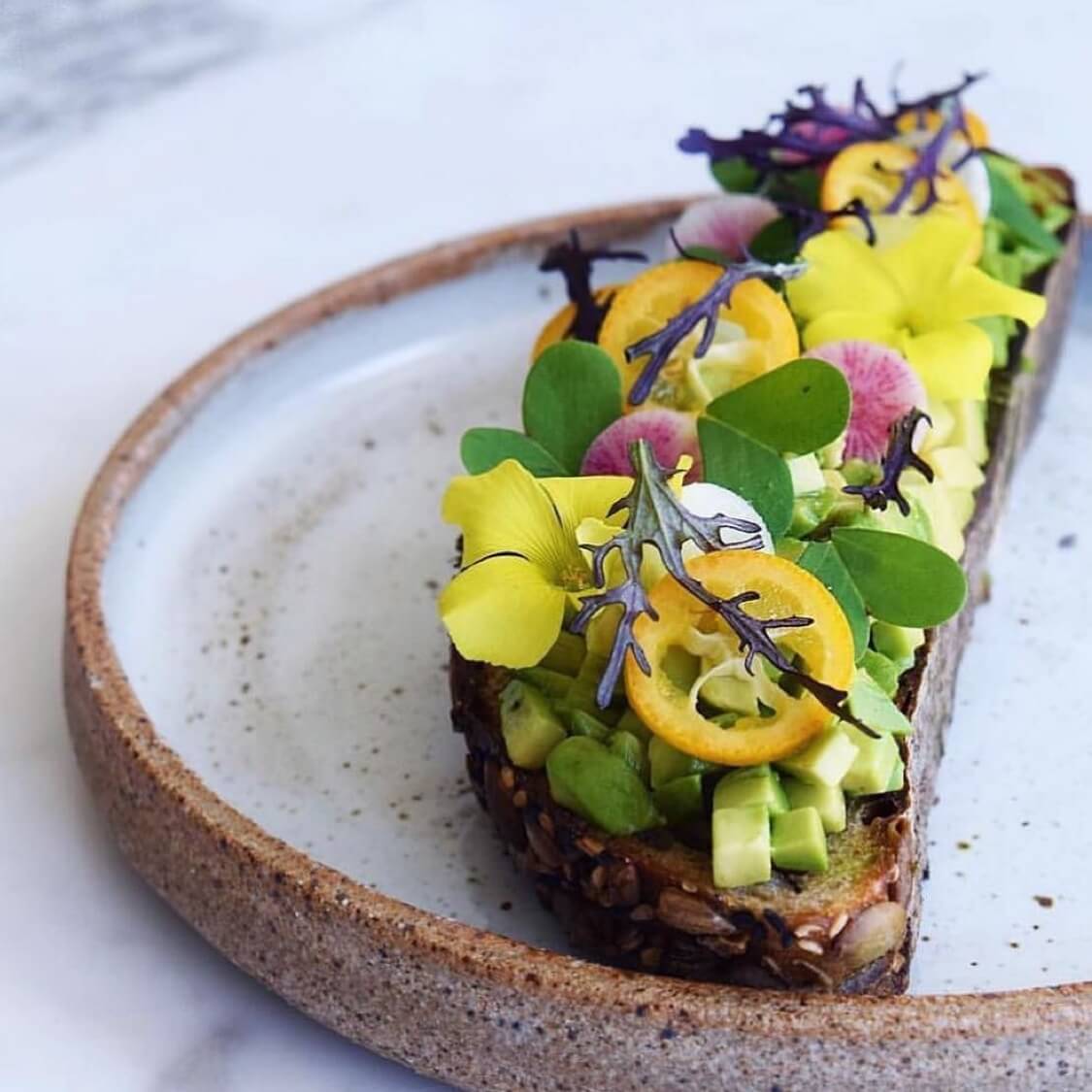 Sage Vegan Bistro
Culver City, Echo Park, and Pasadena
Sage stocks all the best appetizers, mains, desserts, drinks, and vibes this dineL.A. season! Whether you're a lunch or dinner connoisseur, stop by sometime between 11am-10pm for one of their mouthwatering menus! There are loads of options, so you can come back multiple times to sample different combinations! Our first combination? Pesto Kelp Noodle Salad, Quinoa Corn Cakes, Butternut Squash Ravioli, and a Mini Brownie Sundae to finish!