Looking for something other than Tofurky and cranberries this holiday season? Try tamales! These traditionally meat-centric delights come in an abundance of plant-based versions. We've scoured the LA scene to bring you the hottest vegan options for your festivities this year.
Mama's International Tamales
This vegan-friendly restaurant is offering tamales, pupusas, pan con pollo, and flan for pick up this Christmas. Make sure to place your order by Wednesday, December 18!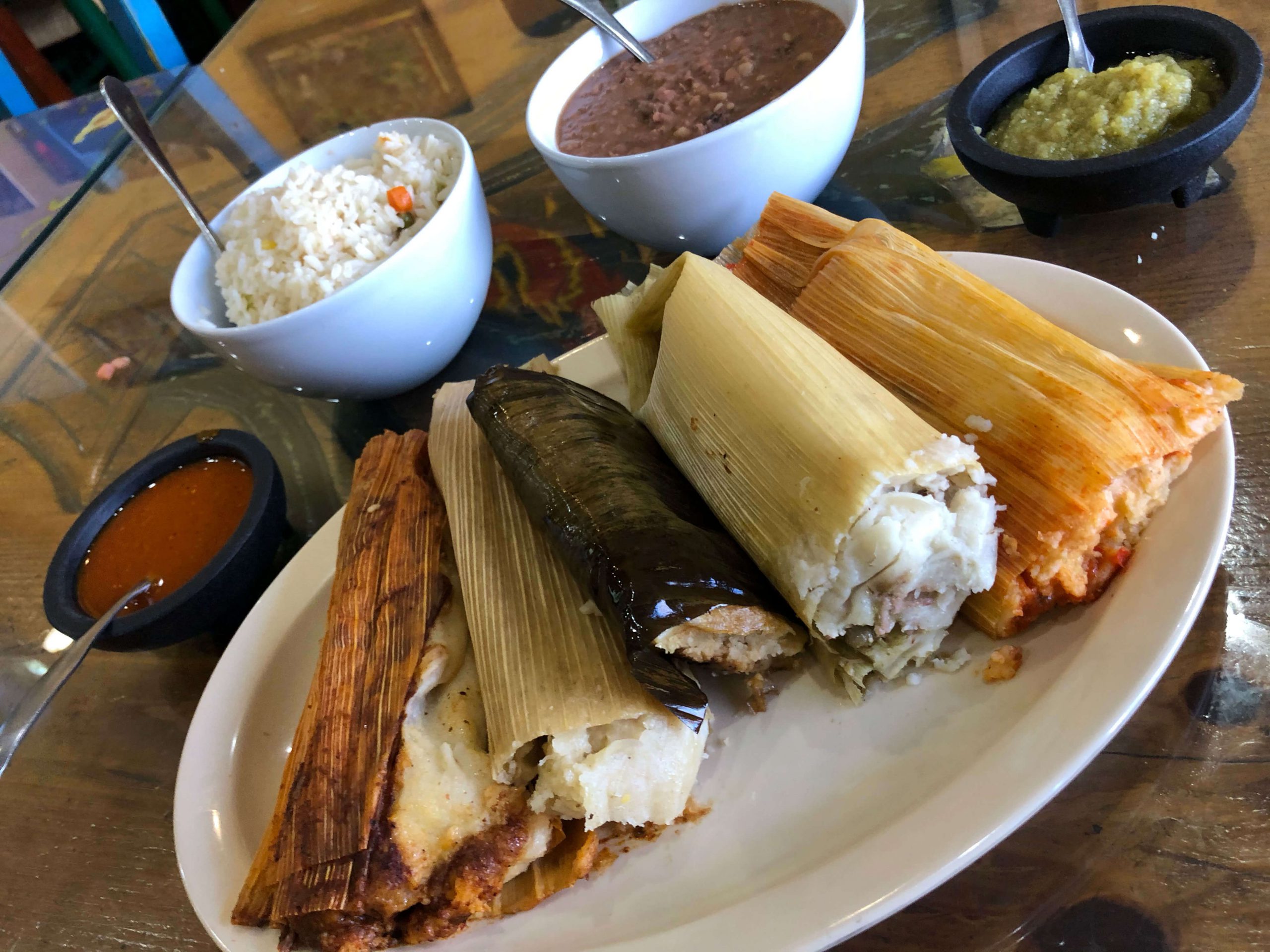 Cena Vegan
Get your order in now for plant-based chicken or beef tamales from Cena Vegan. Pick up between December 16-23. Order online at CenaVegan.com/tamales.
Todo Verde
Place your order at Todo Verde by December 20 at 5pm. Their holiday menu includes Pozole Rojo, Rompope, and their latest—Amorcito Tamales.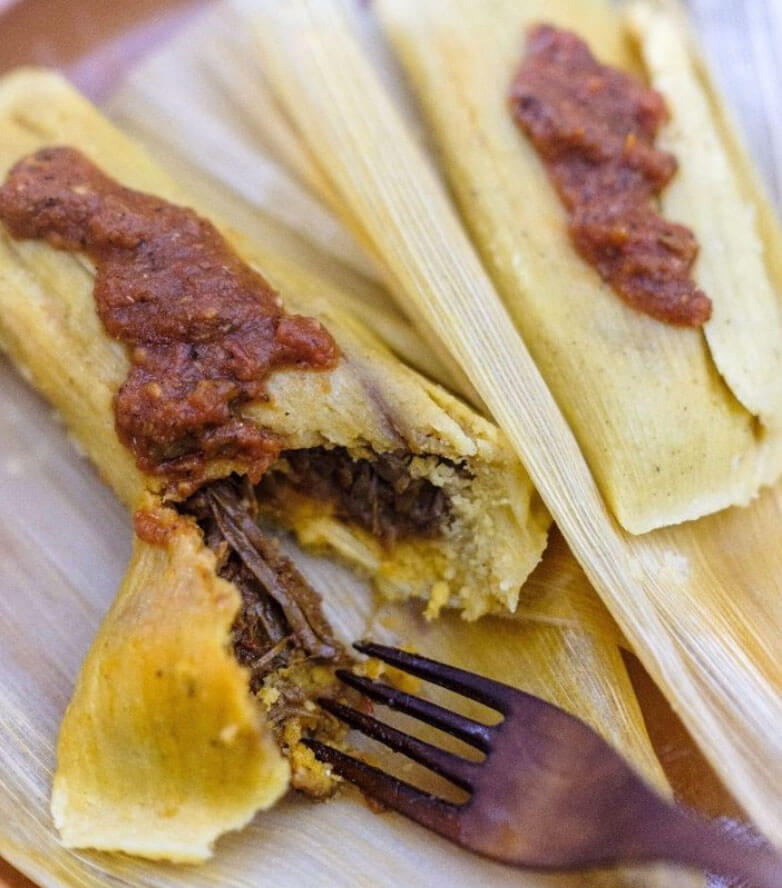 Modern Shaman Kitchen
With six flavors to choose from, you'll find something for everyone at Modern Shaman Kitchen. Try the "Green Chile & Smoked Gouda," "Tikki MASA-la," "Red Chile Jackfruit," and more. Pre-order by the dozen.
Alchemy Organica
Get your order in now for pick-up by Christmas Eve. At Alchemy, you can mix up to two flavors per dozen. Options include "Pineapple with Turmeric and Cinnamon," "Black Magick" (a jackfruit-based recipe), and "Quesillo y Rajas" (with cashew quesillo). Order through their Instagram account at @alchemyorganica.
One Veg World
Get your holiday order in at One Veg World West Covina by December 15!
Oasis Vegetarian Cafe
At Oasis, you'll find an extensive menu of items, among them tamales packed with seasonal veggies and topped with a tomato salsa and vegan cream.
Lily's Tacos
Looking for tamales with more traditional flavors? This vegan-friendly taqueria is cooking up Vegan Pork and Vegan Chicken tamales this holiday season.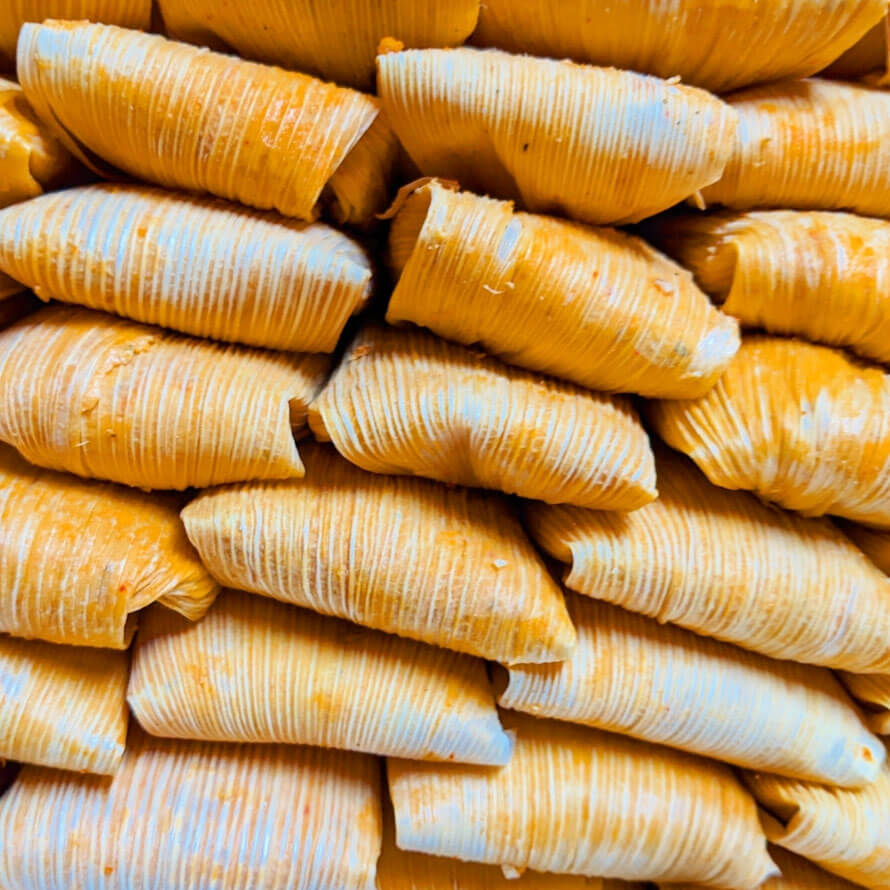 Your Vegan Friend
This vegan pop-up is offering tamales and pastries for pick-up this Christmas. Choose from Jackfruit Chile Verde, Rajas con Queso, and Takis tamales. Pastry options include Gansitos, Chocolate Cake, Cheez Rolls, Guava Cheez Pastry, LAUSD Style Coffee Cake, and S'mores Bars. Order today for 12/23 or 12/24 pick-up in Bell, CA. Visit them on Instagram at @YourVeganFriend for more info.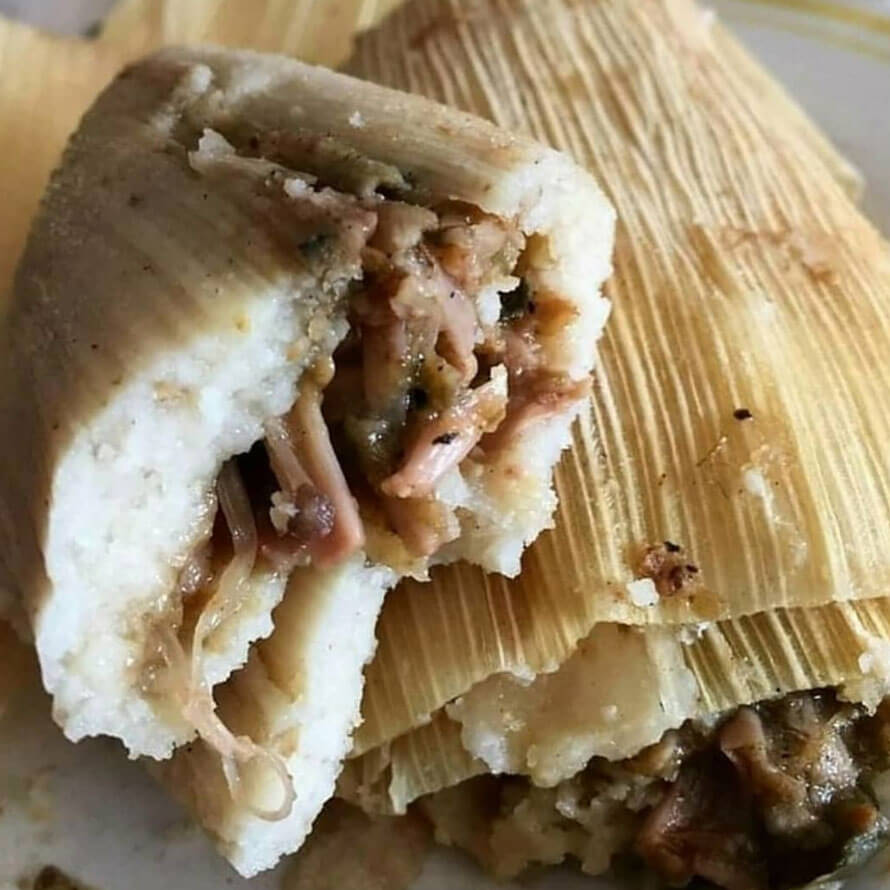 Gracias Madre
Get your order in now for holiday tamales from this Mexican food favorite. Choose from savory (with jackfruit, purslane, and green sauce) or sweet (with sweet guava and cinnamon). Order by the dozen and pick up by 2pm Christmas Eve. Just be sure to get that order in at least 48 hours in advance.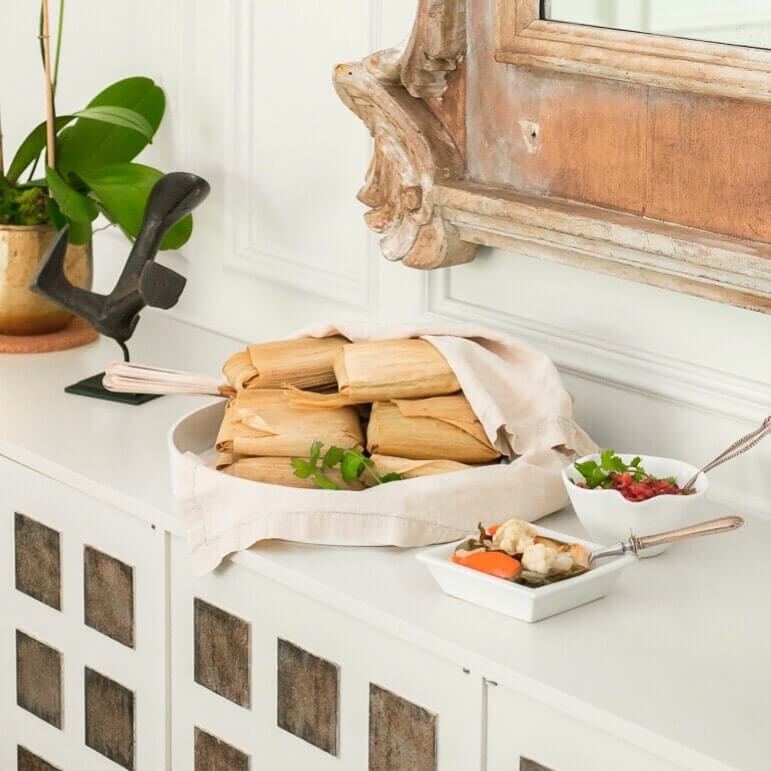 Artesano Tamaleria
With two vegan tamales on the menu—Mexican Style Cactus or Mushroom—Artesano offers the time-saving option to order online. Available at $33 for a dozen, these will make the perfect addition to your holiday table.
Senoreata
Senoreata offers a full catering menu that includes Lechon Sofrito Tamales, Arroz con Pollo, Plantain Picadillo Nachos, and more. Order by Wednesday, December 18!