Taylor Swift may be the queen of Easter eggs, but you won't have to do any sleuthing here. We're rounding up some of the sweetest treats to pick up in Los Angeles this Easter. Hop to it, as some of these won't be around for long!
Westlake Village & Nationwide Shipping
The treats for Easter at Karma Baker are almost too cute to eat. The options are endless this holiday, from bunny butt doughnuts to spring-themed cookies and carrot cake jars. There's even an Easter box filled with seven different treats including a candy-filled crackable robin egg, tiny mallet included. Order by March 29th for delivery in time for the holiday.
Local Delivery & Nationwide Shipping
You won't have to hunt for the perfect treat for Easter with Betta With Butta. The LA-based allergen-conscious bakery is offering a "Hopping By" box set for yourself or a special delivery from the Easter Bunny, which includes a customizable Easter card, for friends and family. The fully-vegan, gluten-free box includes salted caramels, cookie dough truffles, malted milk balls, and cinnamon crumb doughnuts. Order by March 29th for national shipping. Local deliveries will be April 3rd.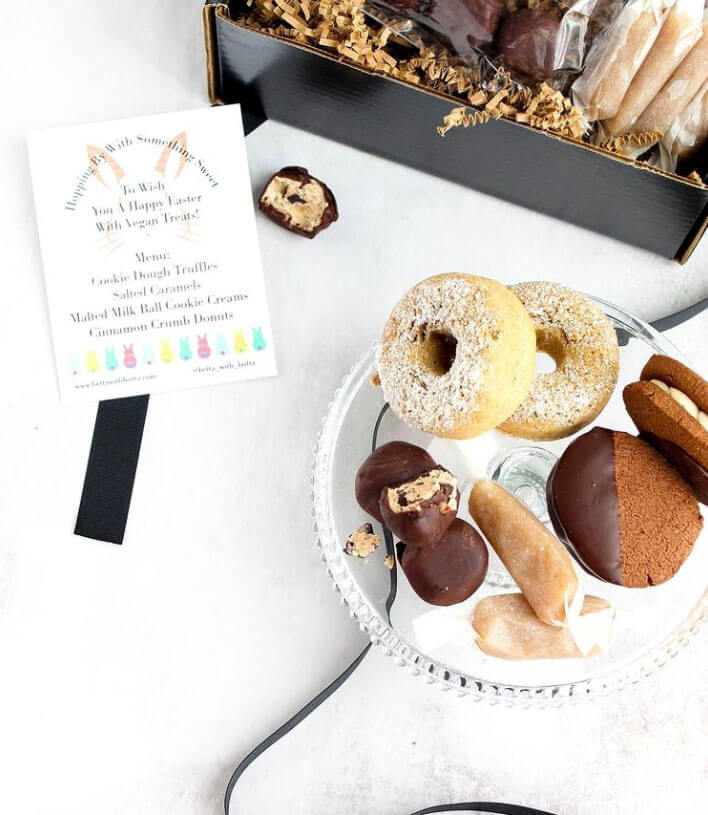 Boyle Heights
An entirely gluten-, nut-, dairy-, and soy-free bakery, Cake Girl's allergen-friendly menu doesn't sacrifice any flavor. In addition to spring colored doughnuts, the business—known for their beautifully decorated cakes and cupcakes—will have an interactive treat perfect for families with little ones. The Easter menu includes a DIY Easter cupcake kit filled with everything you need to decorate a batch of carrot cake cupcakes, bunny ears included. The kit is available for pre-order until March 31st.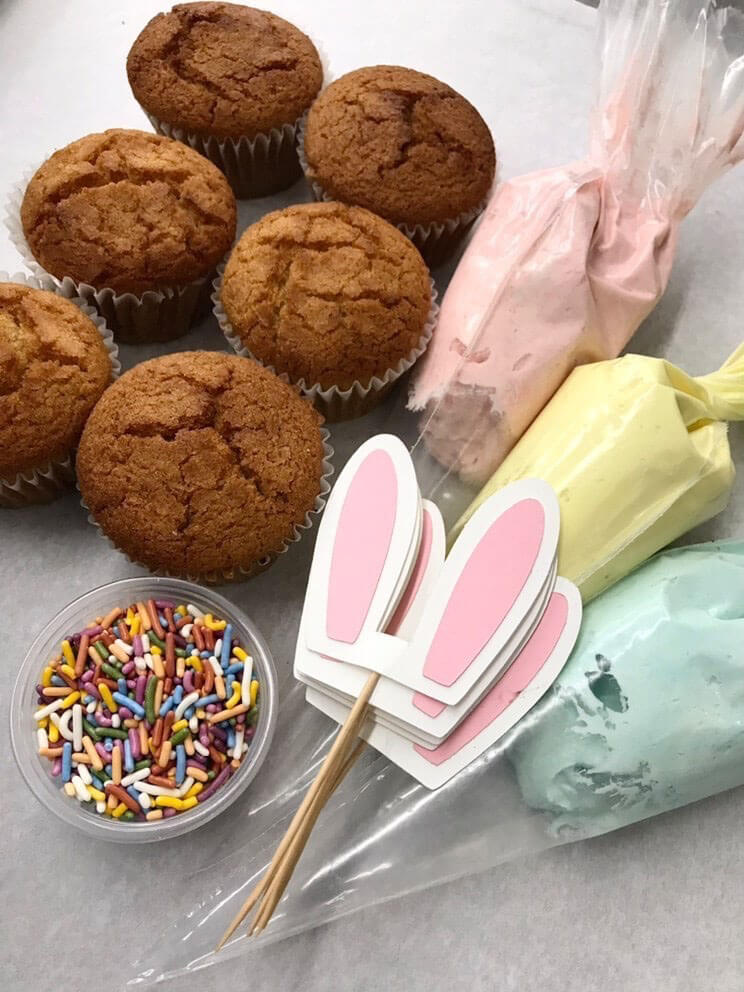 Pickup & Delivery (No Storefront)
As the slogan promises, Ridiculous Baking Co. will be serving up treats so good it's ridiculous. This holiday comes with that deliciousness in the form of fully-vegan and gluten-free funfetti cookies loaded with Unreal chocolate gems. The cookies will be available for delivery in Orange County and LA on Saturday, April 3rd and Sunday, April 4th, respectively, and at the Mar Vista and Hollywood farmers markets on Easter Sunday.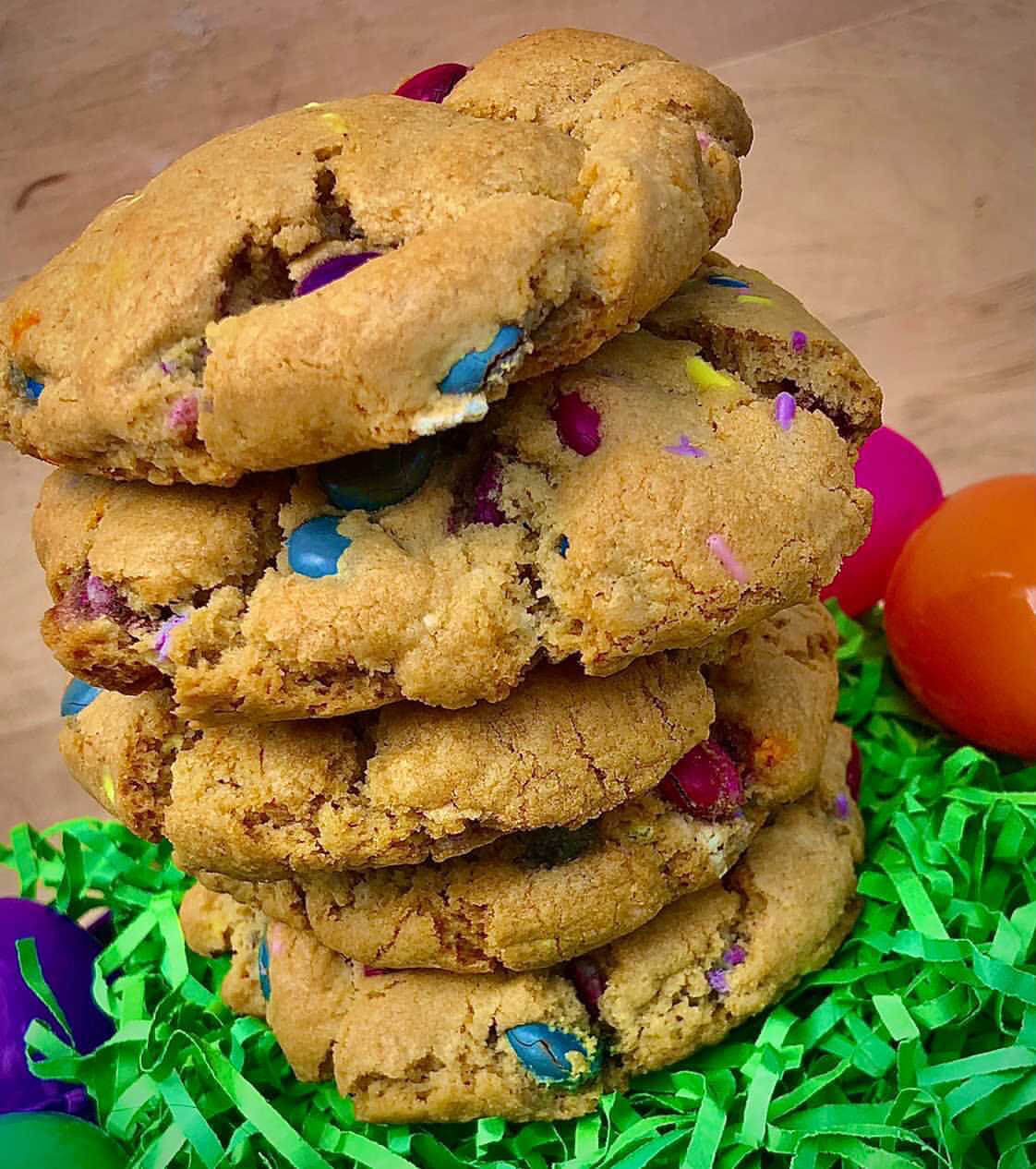 Pickup & Delivery (No Storefront)
Yvonne's Vegan Kitchen will be serving up all the excitement of spring fever in the form of pastel colored cakes, carrot cupcakes, and sugar cookies. As usual, the goodies from Yvonne's Vegan Kitchen will be meticulously decorated and way too delicious to share, so order extra. From floral cakes and cupcakes to bunny-shaped goodies, there's a treat for everyone.
Beverly Hills
Already spring-like in nature, you can't go wrong with some brightly colored macarons to add a touch of French elegance to your Easter afternoon. Ladurée Plant Based is a fully-vegan branch of the Laduree chain located in Beverly Hills. The shop offers an array of pastel-colored treats for the holiday and every day. In addition to macarons, they carry mini rose chocolate bars, filled croissants, rose pound cake, and other inviting treats.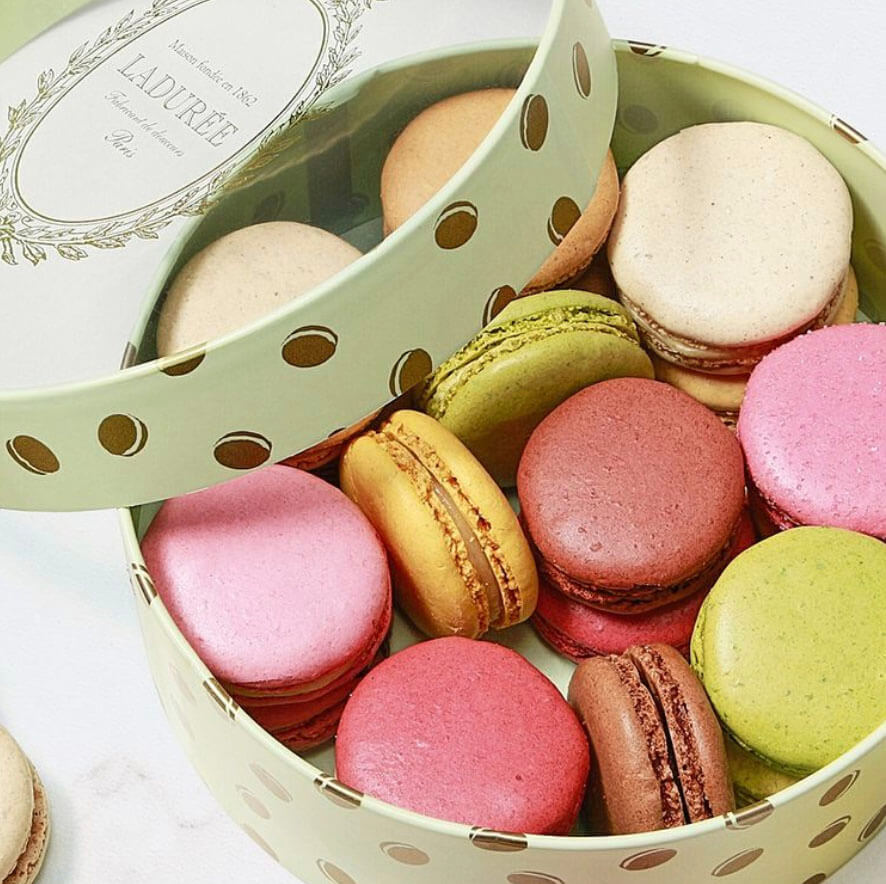 Long Beach
Available for pickup just ahead of the holiday on Saturday, April 3rd, grab this basket of Easter-themed offerings from Long Beach-based Baked Vegan Sweets. Options include their famous hot chocolate bombs in bunny and carrot shapes, an Easter-themed French macaron set (2 lemon, 2 strawberry, 2 chocolate), and cake pops. Can't choose? Pick up a full pre-made basket or bucket with a variety of sugary sweet treats and cakes.