If you're looking for something almost as sweet as this past weekend's historical election news, treat yourself to a tasty Tuesday dessert that never goes out of style with some of our favorite places to celebrate National Vanilla Cupcake Day.
RELATED: 11 Places for Vegan Chocolate Cupcakes in Los Angeles
---
Want even more vegan food, news, and lifestyle content? Subscribe to VegOut Magazine!
Yvonne's Vegan Kitchen
Pasadena Pick Up & Local Delivery
Yvonne's Vegan Kitchen has goodies in over 50 Southern California stores, with options to pick up from their location in Pasadena on Monday, Wednesday, and Friday, or available for local delivery. We love the vanilla cupcakes with classic vanilla frosting or the vanilla with a hint of lemon and raspberry buttercream frosting.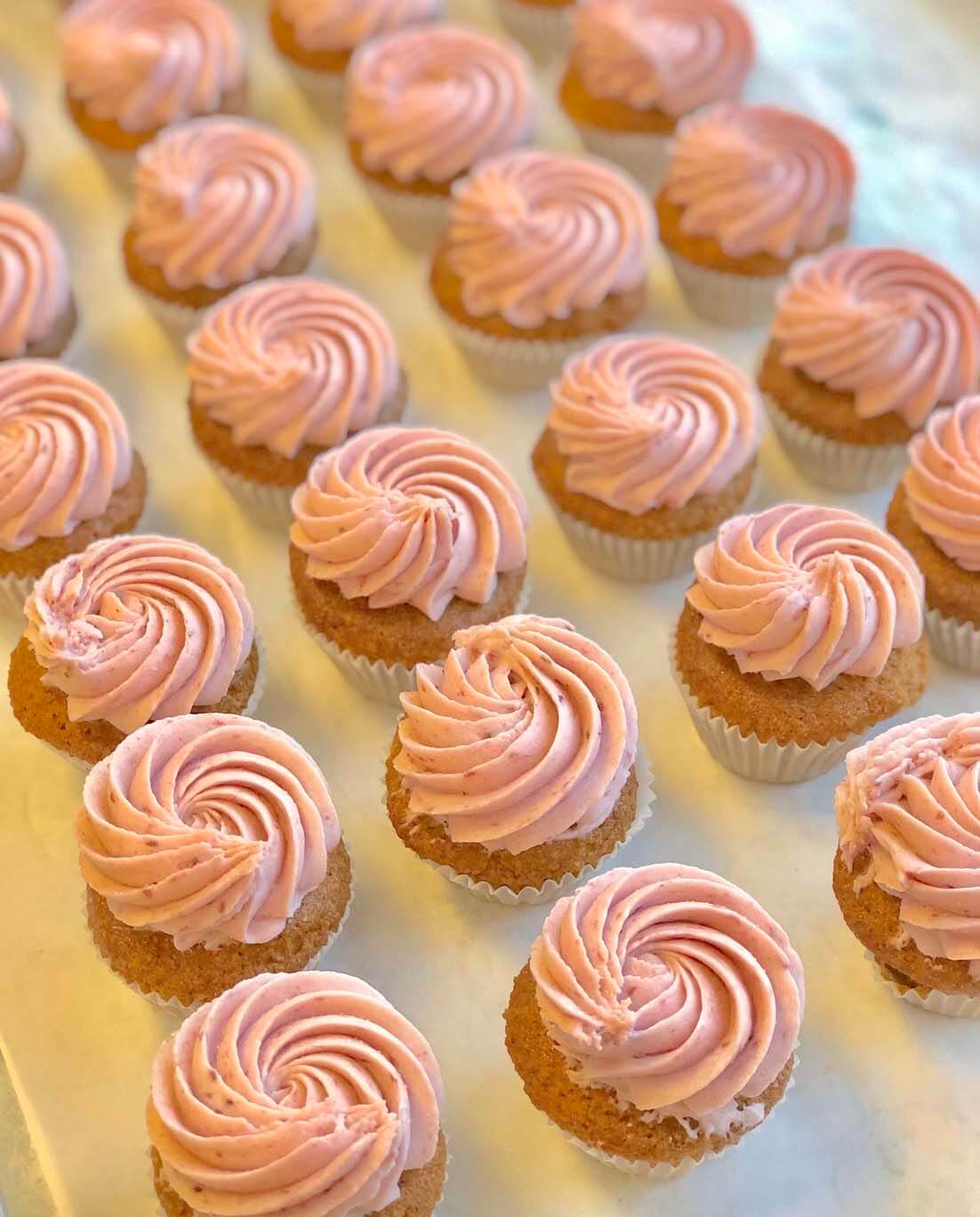 Baked Vegan Sweets
Long Beach
We wish a cupcake a day would keep the doctor away, but everything in moderation, right? The super cute funfetti cupcakes from Baked Vegan Sweets are a go-to for an afternoon pick-me-up and pair perfectly with their holiday treats.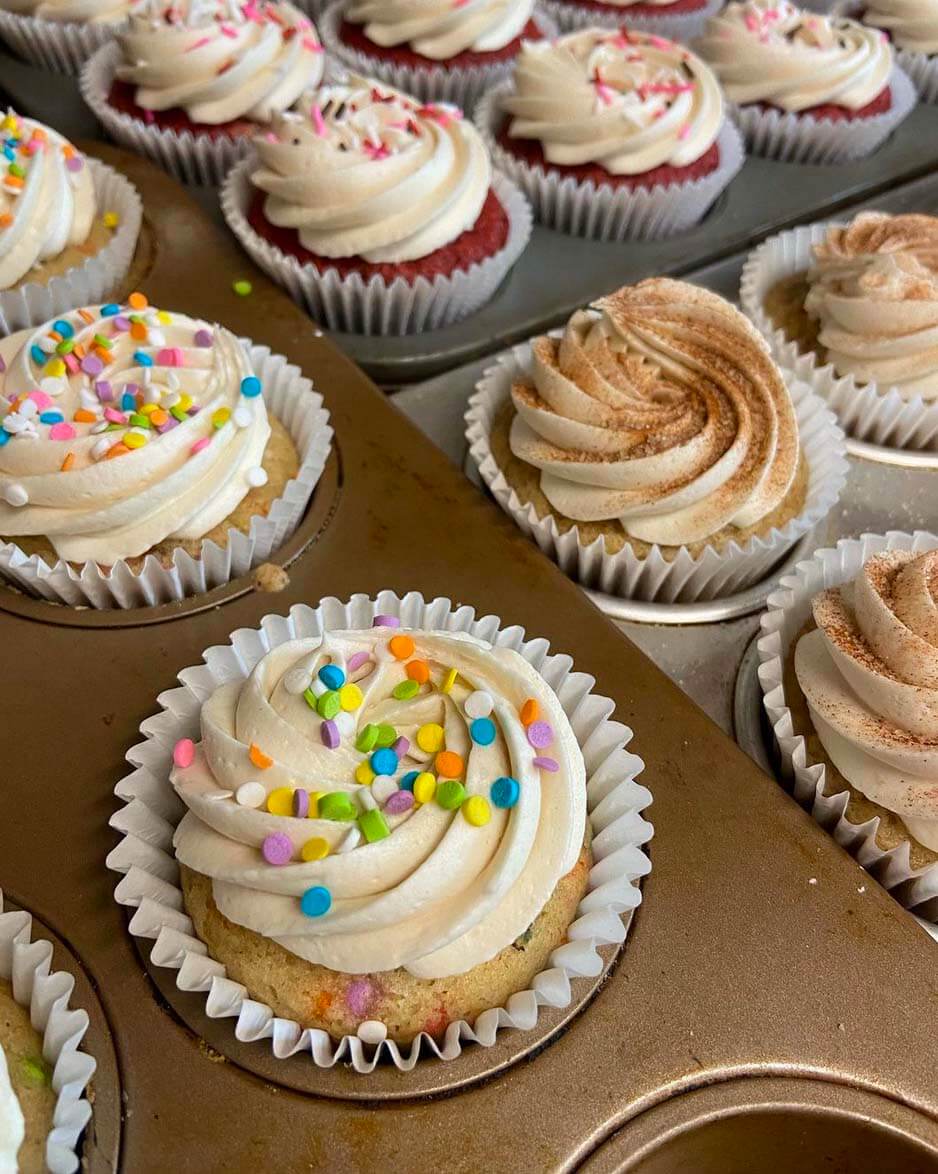 Cake Girl
Boyle Heights
Whether it's a classic vanilla with sprinkles cupcake that you're craving, or something a little more adventurous, Cake Girl has a fun variety of cupcakes to keep guests coming back for more. Pictured here is the Strawberry Churro Cupcake—a vanilla cake filled with strawberry jam, topped with vanilla frosting and cinnamon sugar. A mini churro donut filled with jam tops it off, and it's totally Instagram-worthy.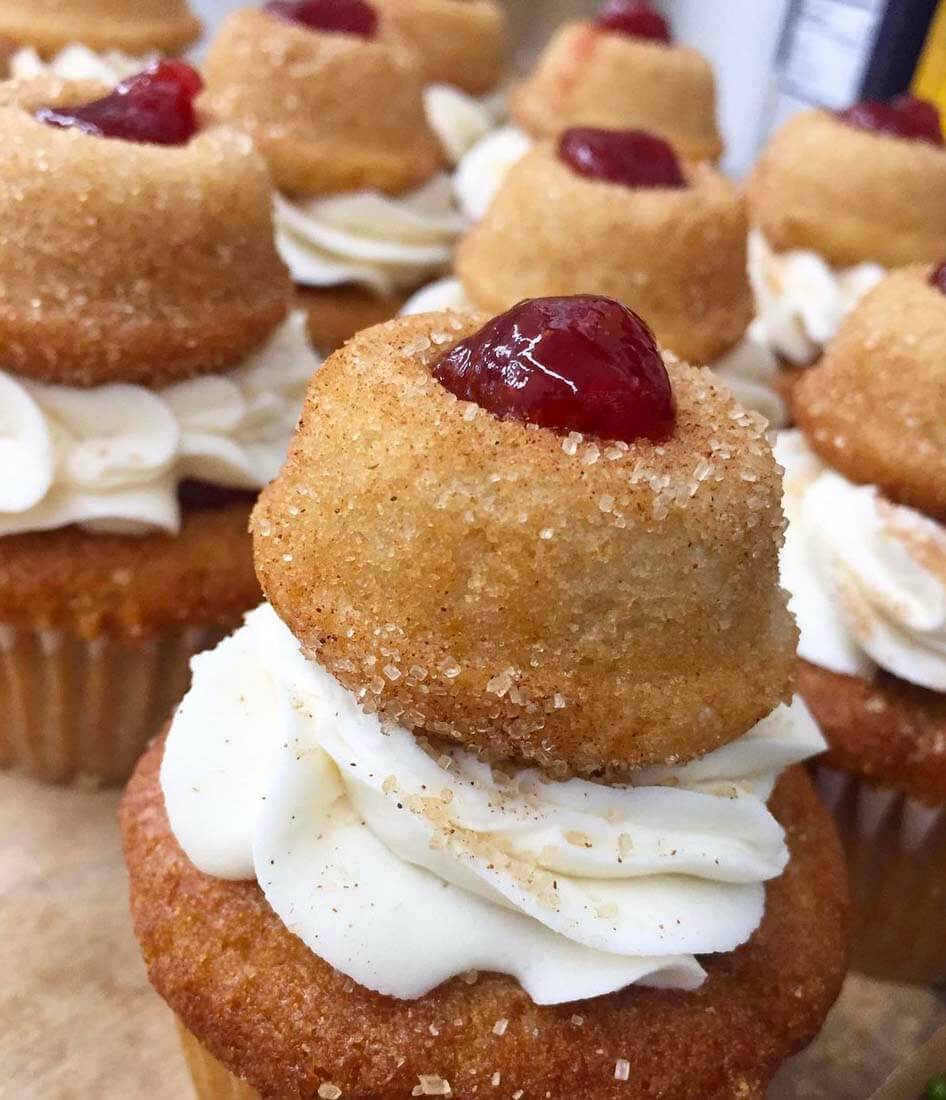 Karma Baker
Westlake Village
There's something so happy and childlike about rainbow sprinkles, and Karma Baker is easily one of our favorites on any baked goodies list with their extensive and creative menu. This vanilla cupcake is topped with vegan-dyed sprinkles, or dots in this case.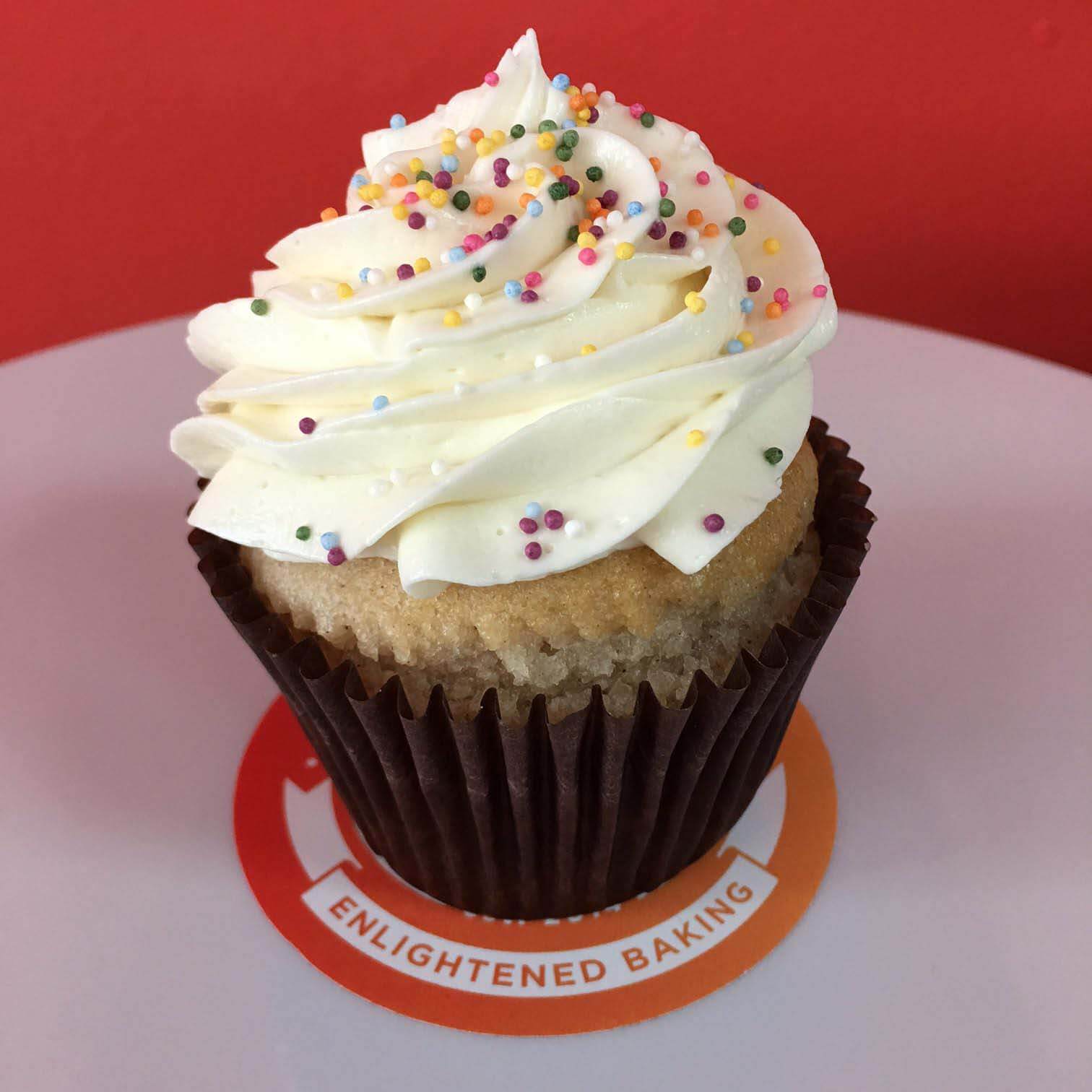 Erin McKenna's Bakery
Larchmont & Santa Monica
There's no going wrong with the sweet and tangy bite of a lemon frosting, and at Erin McKenna's the vanilla cupcake can be topped with the bright citrus flavor of summer even in these cooler months.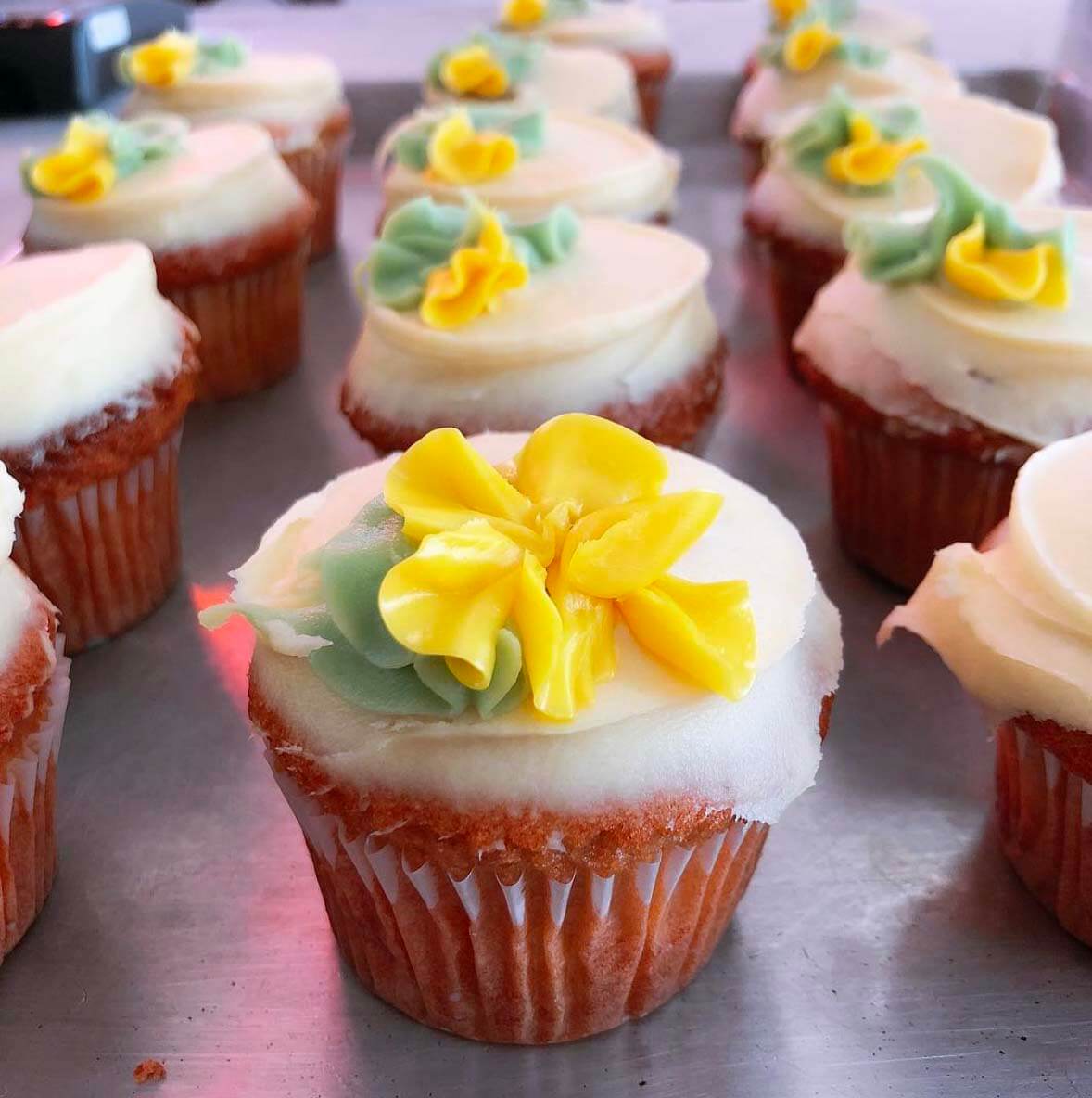 Real Food Daily
West Hollywood & Pasadena
With multiple locations throughout LA, including a personal favorite stop before a flight at LAX, Real Food Daily has a dessert menu just as delicious as their daily fixings. This petite vanilla cupcake with vanilla frosting pairs perfectly with one of their breakfast pizzas or calzones.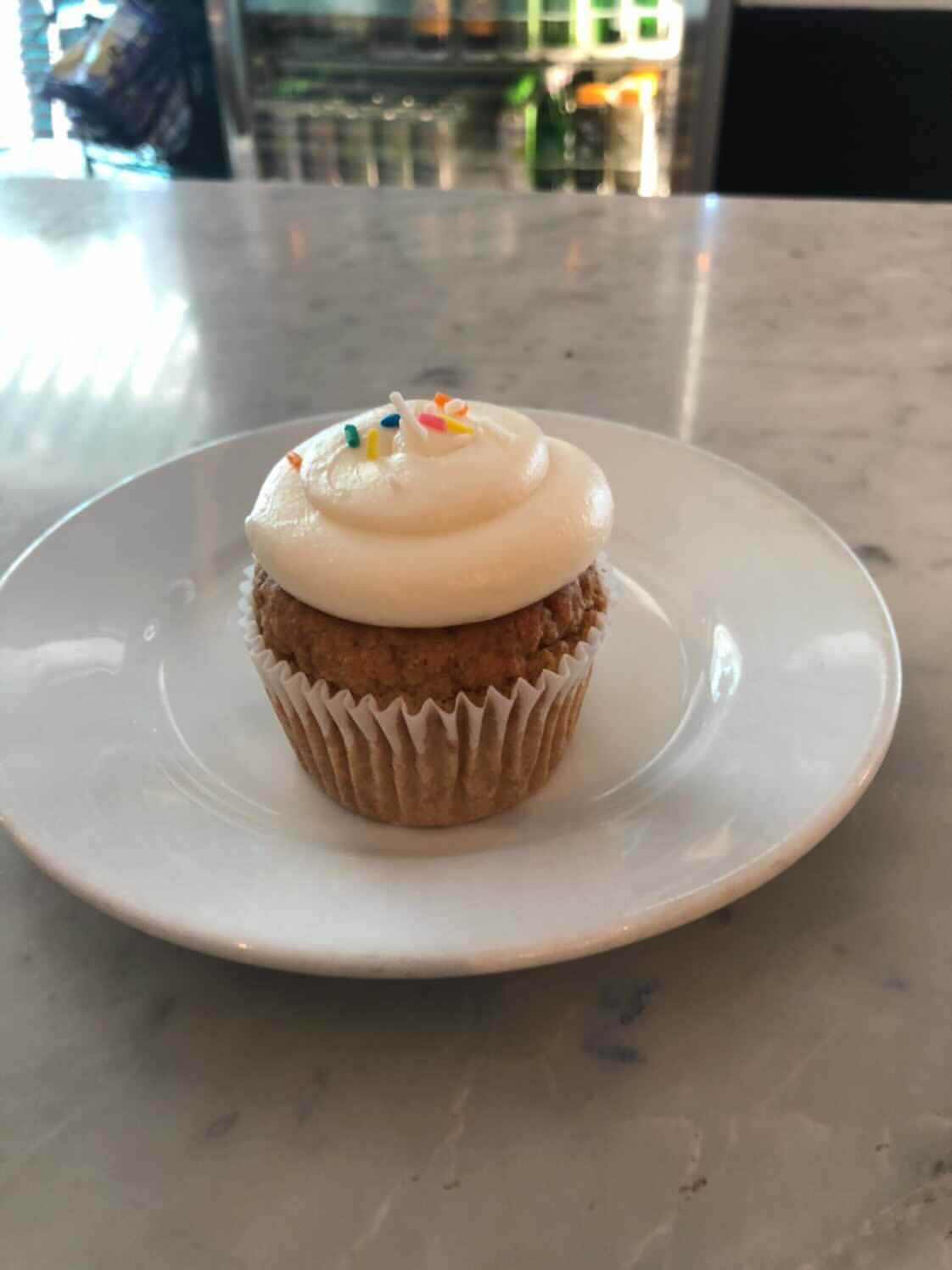 The Grain Cafe
Mid-City
At The Grain Cafe, they have a few picture-perfect decorated options for your vanilla cupcake treat. Each of their vanilla cake base offerings is topped with vanilla frosting and fresh fruit for that hint of freshness in a yummy handheld indulgence.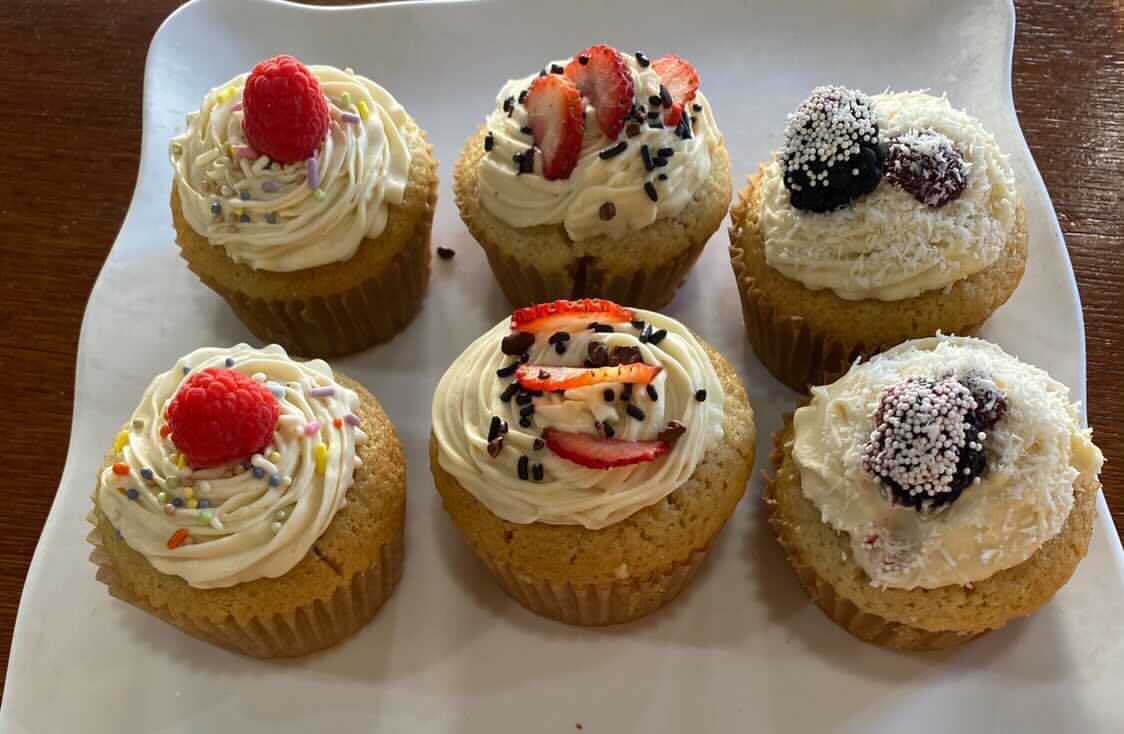 Cinnaholic
Echo Park
Started as a single bakery in Berkeley, and garnering the attention of Shark Tank, Cinnaholic has since expanded to over 43 locations nationwide. While a cinnamon bun isn't exactly a cupcake, we couldn't resist adding these baby buns, sold by the dozen, and topped with vanilla cake batter frosting.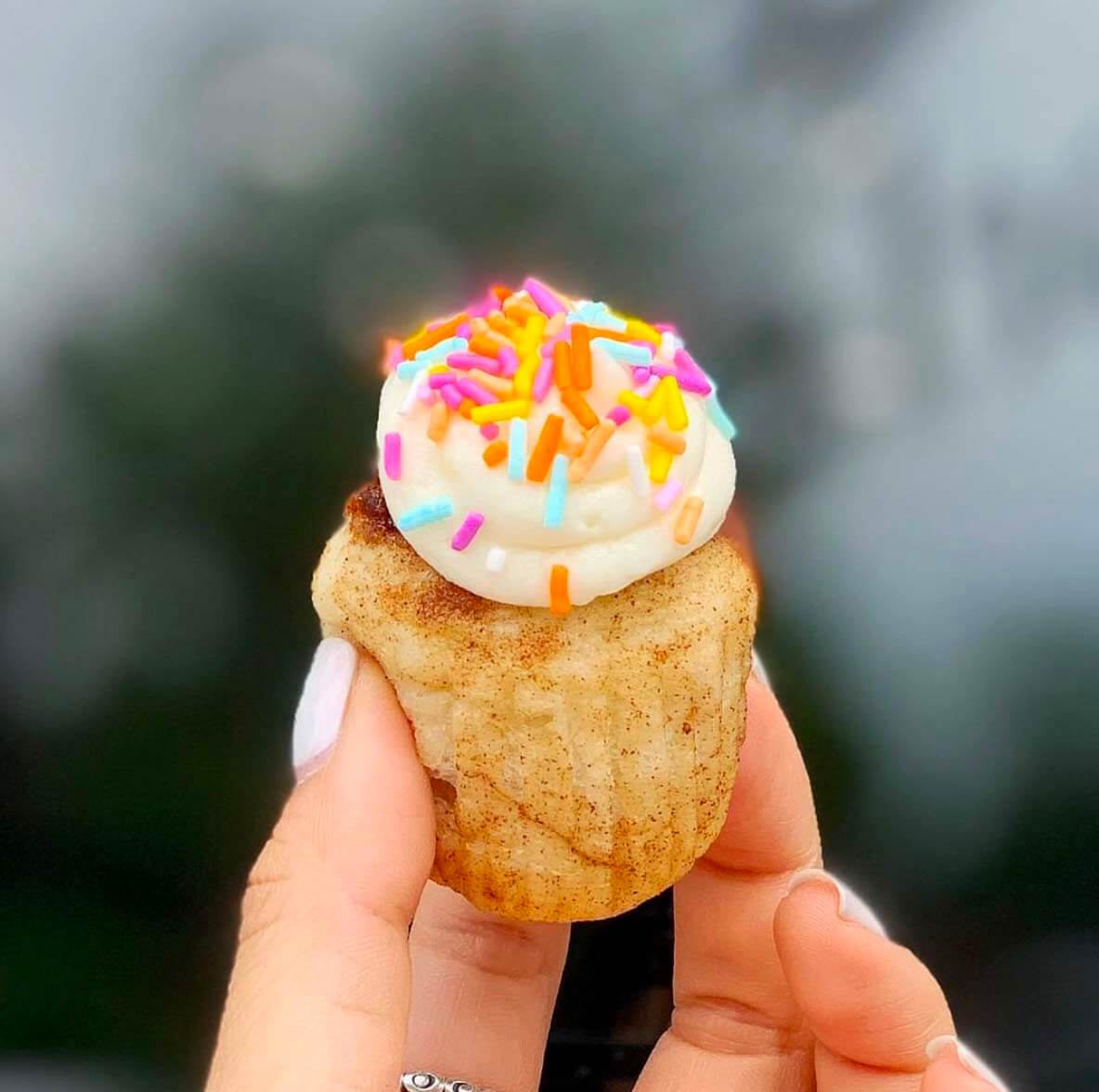 Whole Foods
Multiple Locations
Whole Foods coming through with the grocery checkout line option with Rubicon Bakers Vegan Vanilla Cupcakes. Sold in a four-pack, and absolutely delicious on their own, even sweeter is Rubicon's mission of providing second chances. The company is a certified B Corp, and with each cake, cupcake, muffin and cookie sold, the bakers are getting their lives back on track with support and training.