Love is in the air––and on the tables of these LA vegan restaurants this Valentine's Day! Roses are red, violets are blue, all we can think about is eating good food. If you're anything like us, the only reason you fall victim to this cliche holiday is because of the grub! Once you've ordered your boxes of vegan chocolates, check off the next task on your to-do list––making dinner reservations! Whether you're solo or with your beau, here's a list of where to snag a dinner table this V-Day!
Nic's On Beverly
West Hollywood
Let's kick things off with Nic's On Beverly, the winner of the Best New Restaurant category in the 2019 VegOut Awards! This grandiose vegan eatery is pulling out all the stops for Valentine's Day with a special dinner menu. For just $55, Nic's will present each guest with a priceless experience of good eats and good vibes all around! Launch into your evening with an amuse-bouche (a.k.a. "fancy complimentary appetizer") of Saffron and English Pea Arancini with serrano aioli. From there, you'll get to choose-your-own adventure––vegan dinner-style! By that we mean you are granted the freedom to select from a few options for each course: appetizer, entrée, and dessert. One of the dessert options is a Dark Chocolate Lava Cake with vanilla ice cream and cherries … just saying!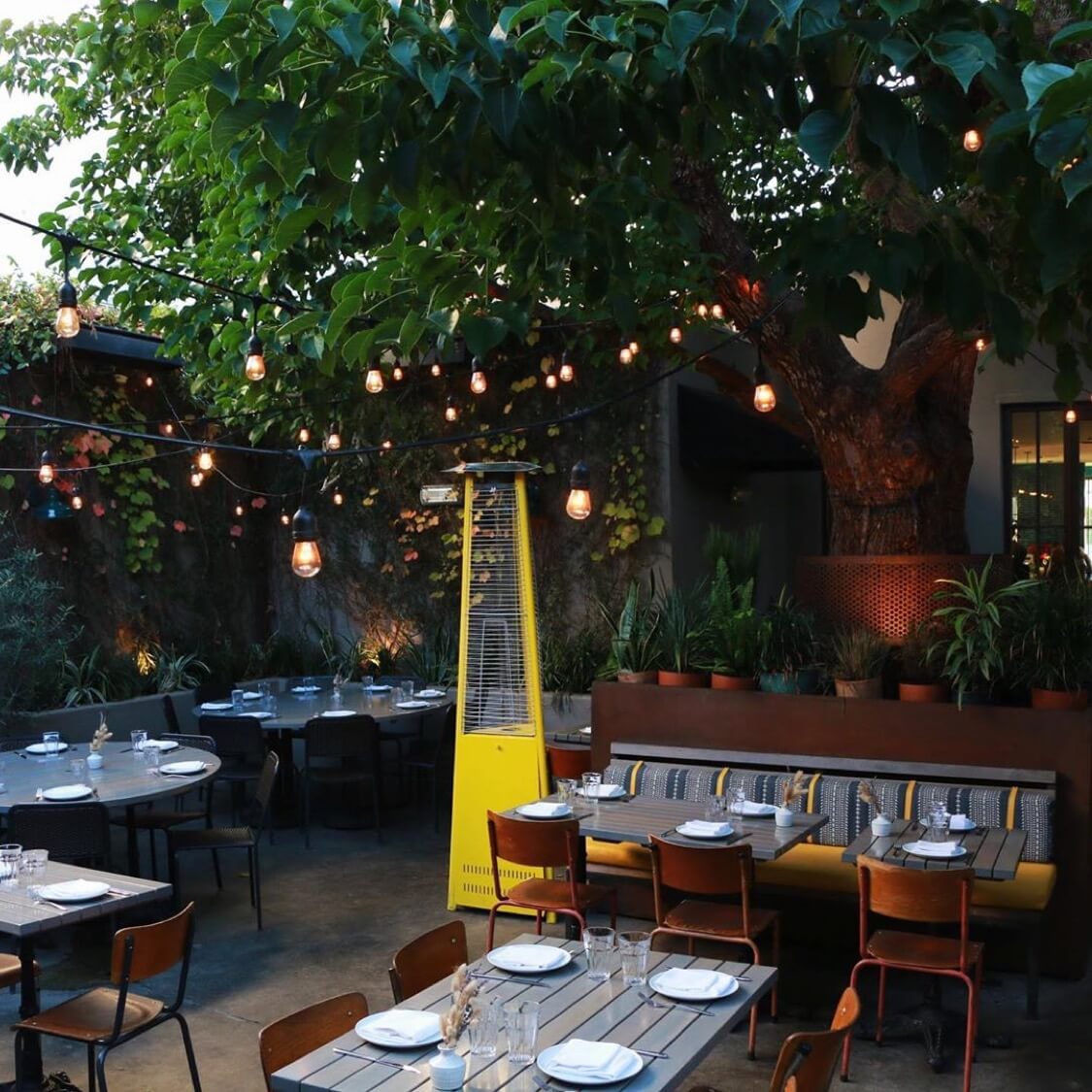 Pura Vita
West Hollywood
Elevate your dinner plans this Valentine's Day with a reservation at the oh-so-fancy Pura Vita! They are serving up a special four-course set menu with an amuse-bouche and optional wine pairing to add-on. Break your afternoon fast with their House-made Cranberry Herb Cheese appetizer and a plate of Beet Carpaccio or Arancino! After that, pick Mafaldine or Risotto as your entrée, and a Salted Caramel Tart or Chocolate Peanut Butter Terrine. If you don't speak a lick of Italian, this is a shorthand version of what to expect: cheese, beets or fried rice balls, salad or a creamy rice dish, and fancy sugary confections! Reservations required, this menu is available 5-11pm.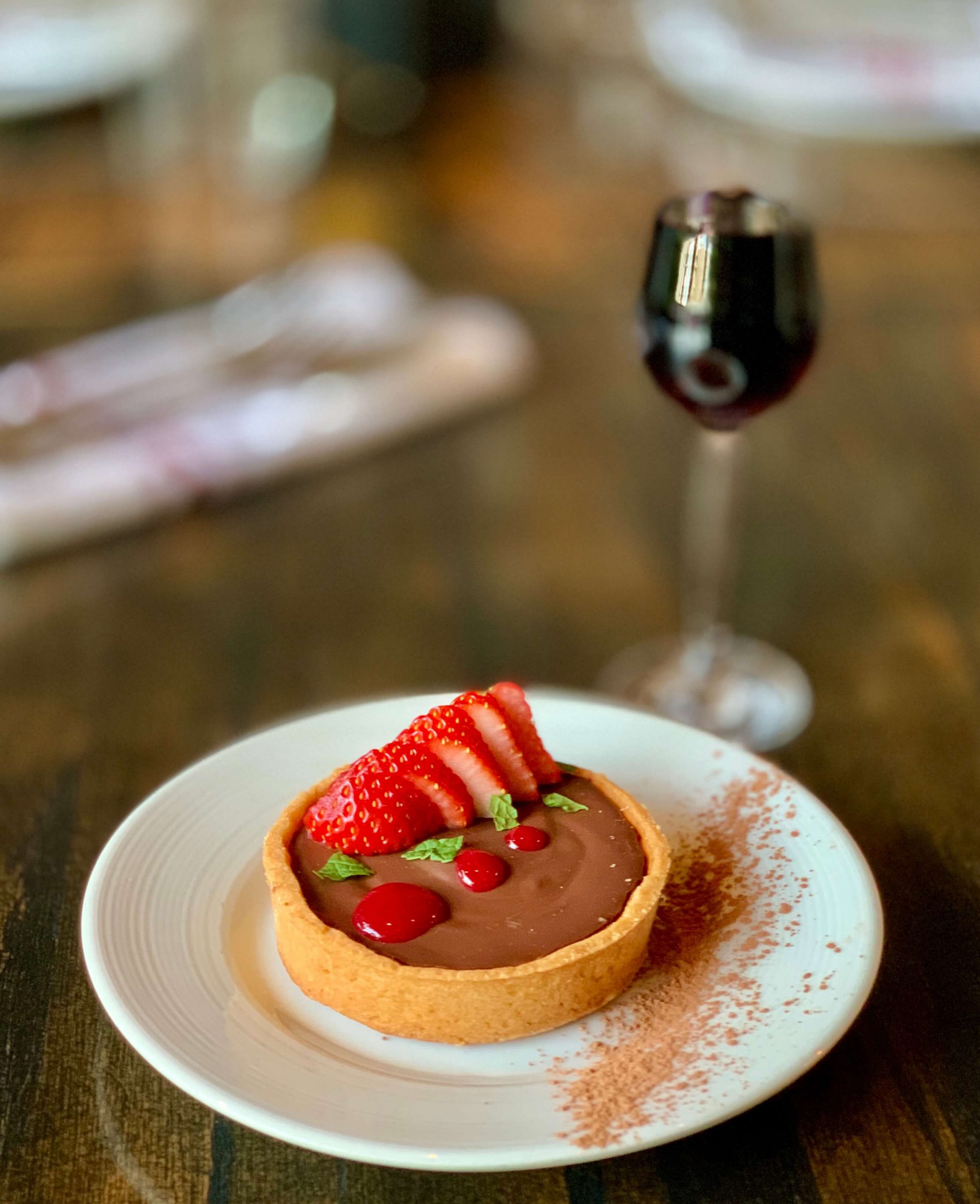 SunCafe
Studio City
Sashay your way to SunCafe this Valentine's Day for a special six-course prix fixe dinner! Begin your evening with an amuse-bouche of crostini with feta alongside Brussels sprouts and Granny Smith apples. Then move onto a bowl of Tomato Bisque Soup with croutons with a Bubble Love Cocktail to wash it all down! For your saga of entreés, greet your stomach with a gluten-free Cabbage Steak with roasted garlic mashed potatoes and a Kale and Mushroom Wellington in a buttery, flaky puff pastry! Strawberry Salad and King Oyster Scallops will also make a star appearance on your V-day table. And now, the moment you have all been waiting for … dessert! Dive your fork into SunCafe's Strawberry Cake with aquafaba whipped cream, strawberry compote, and a few chocolate-covered strawberries on the side!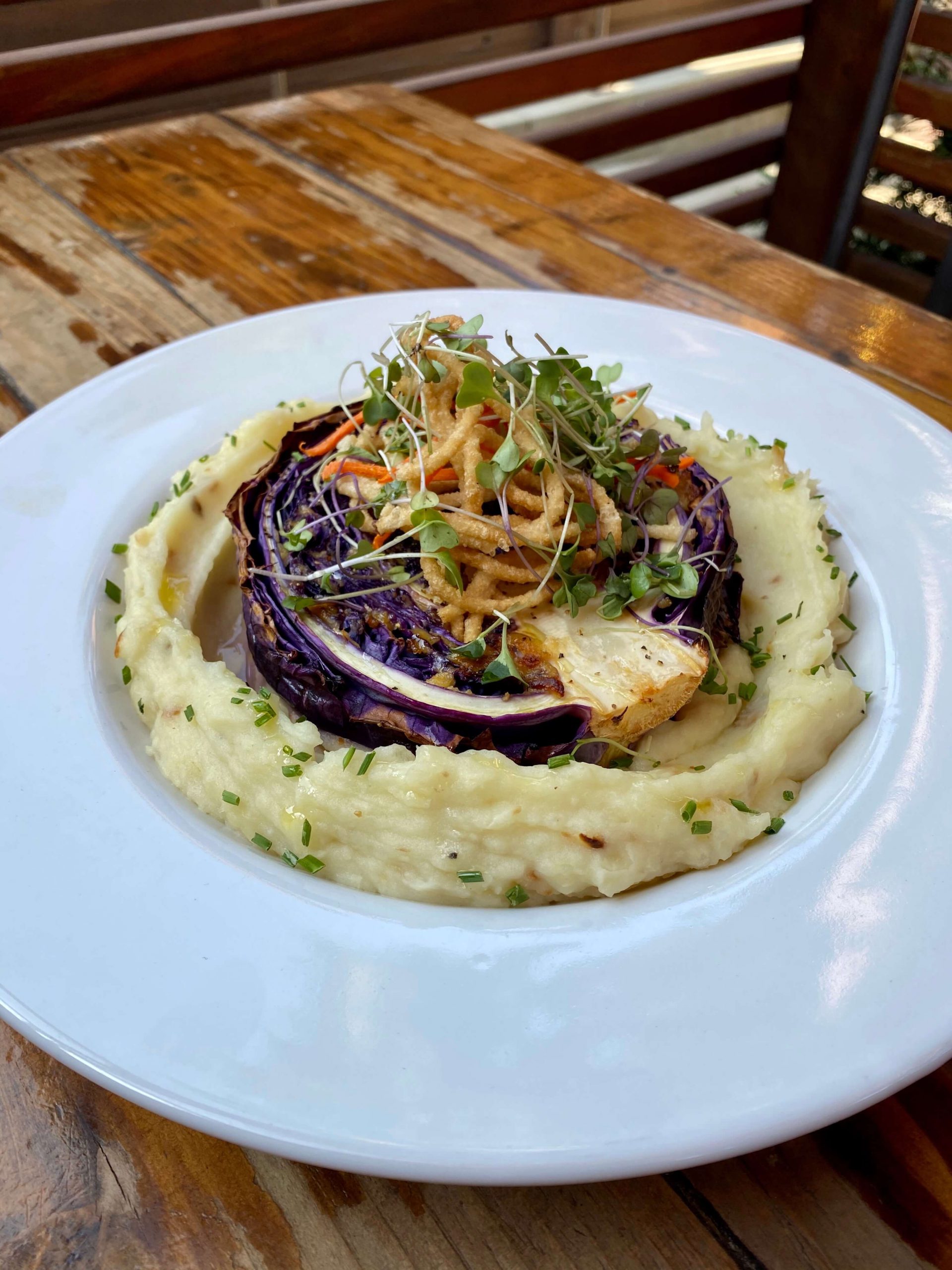 Shojin
DTLA and Culver City
This year, Shojin hosts two different Japanese Valentine's Day feasts created by Chef Jun Matoshiro. Pay a visit to the Culver City location for a five-course authentic Japanese dinner of Sakura Hot Sake, Vegetable Sashimi, a Nigiri Sushi Plate, and more! To savor a more modern four-course menu of Deviled "Egg" with "Ikura," Shojin Style Onion Soup, a Signature Sushi Plate, and Meatloaf Wellington, head to their spot downtown. Reservations can be made online.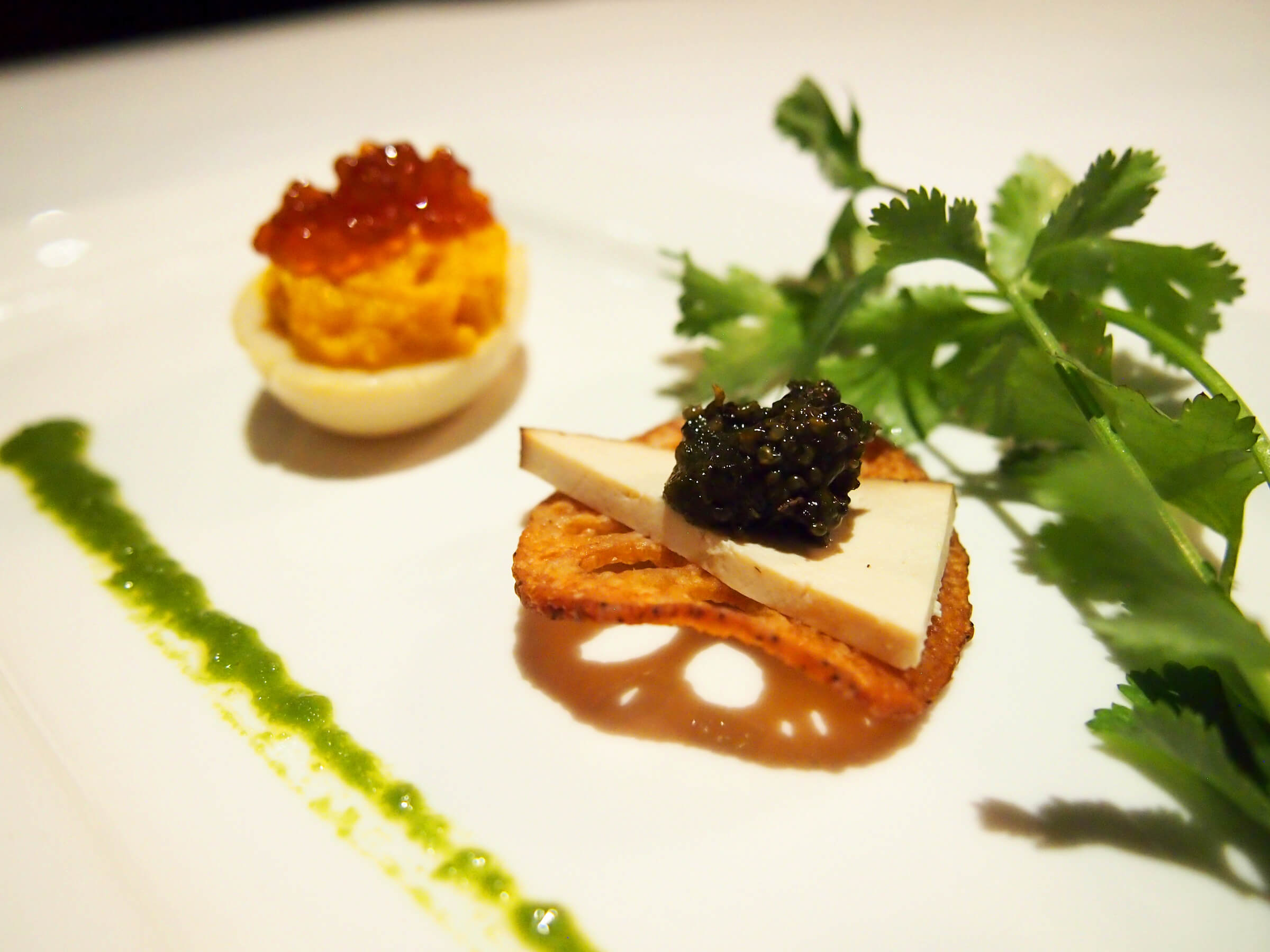 Plant Food + Wine
Venice
The name of this all-vegan spot just about sums up what to expect this love-centered holiday––plant-based food and wine! Secure a table here to eat and drink the night away with bae! The prix fixe menu is a whopping five courses, with an optional wine pairing. Expect to elevate you and your +1 to a wondrous world of exquisite ingredients from oyster leaf, fennel bouillon, and white truffle sauce to winter vegetables, brioche bread, and caviar sauce! For a sugary ending, enhance your palate with their chocolate and cherry brandy ice cream.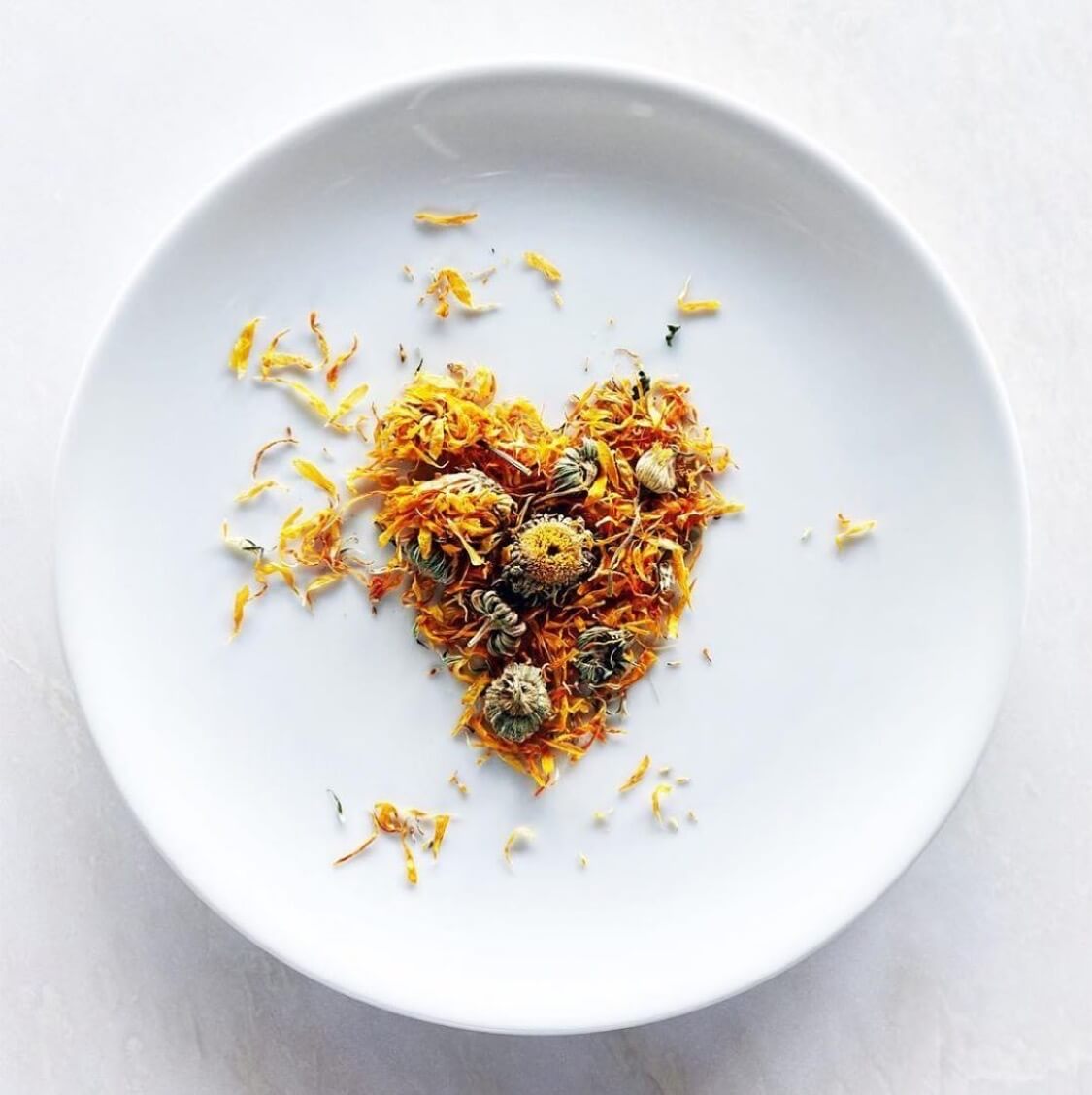 320 Premiere Hall
San Bernardino
What happens when you combine Wicked Garden Cafe, Jades Vegan Sushi, and Baked Vegan Vixen in one food hall on Valentine's Day? This stellar vegan four-course pop-up dinner! Whatever your Facebook relationship status––do people still look at those? No? Okay, well whether you have someone tagged in your Instagram bio or you're actively scrolling through Hinge, Tinder, Coffee Meets Bagel (that's a dating app, feel old yet?), you won't want to miss this event! There'll be a private dining area for couples and group tables for singles to mingle. Enjoy cheese fondue with fresh fruit and bread, a Sushi Sampler Platter from Jades Vegan Sushi, Chik'n Fettuccini Alfredo from Wicked Garden Cafe, and a fresh Cheesecake with toppings of your choice from Baked Vegan Vixen. The ambiance is set with market lights, nice music, cute centerpieces, and an enchanting photo booth area!
Sage Vegan Bistro
Echo Park, Pasadena, and Culver City
Mexican or Italian food? Why not both! Sage helps settle this age-old dilemma with their prix fixe Valentine's Day menu, "Mexico Meets Italy." This diverse menu celebrates husband and wife owners, Chef Mollie and Chef Elias––if that's not #couplegoals, we don't know what is! Can't make it in on Friday? They're extending the menu until Saturday evening, so you've got no excuse to not stop by!
Gracias Madre
West Hollywood
Gracias Madre keeps up their trend of creative eats and drinks this heart-filled holiday season! The So Fresa For 2 is a shareable soda shop-style cocktail made with strawberry, rosewater, lemon, tequila blanco, and aquafaba. For the grub, nosh on their Smoked Bok Choy Salad, Taquero Mucho Tacos, and Chocolate Pound Cake! The tacos are made with chicken-fried mushrooms, avocado ash aioli, chili, sprouts, and lemon. Delicioso!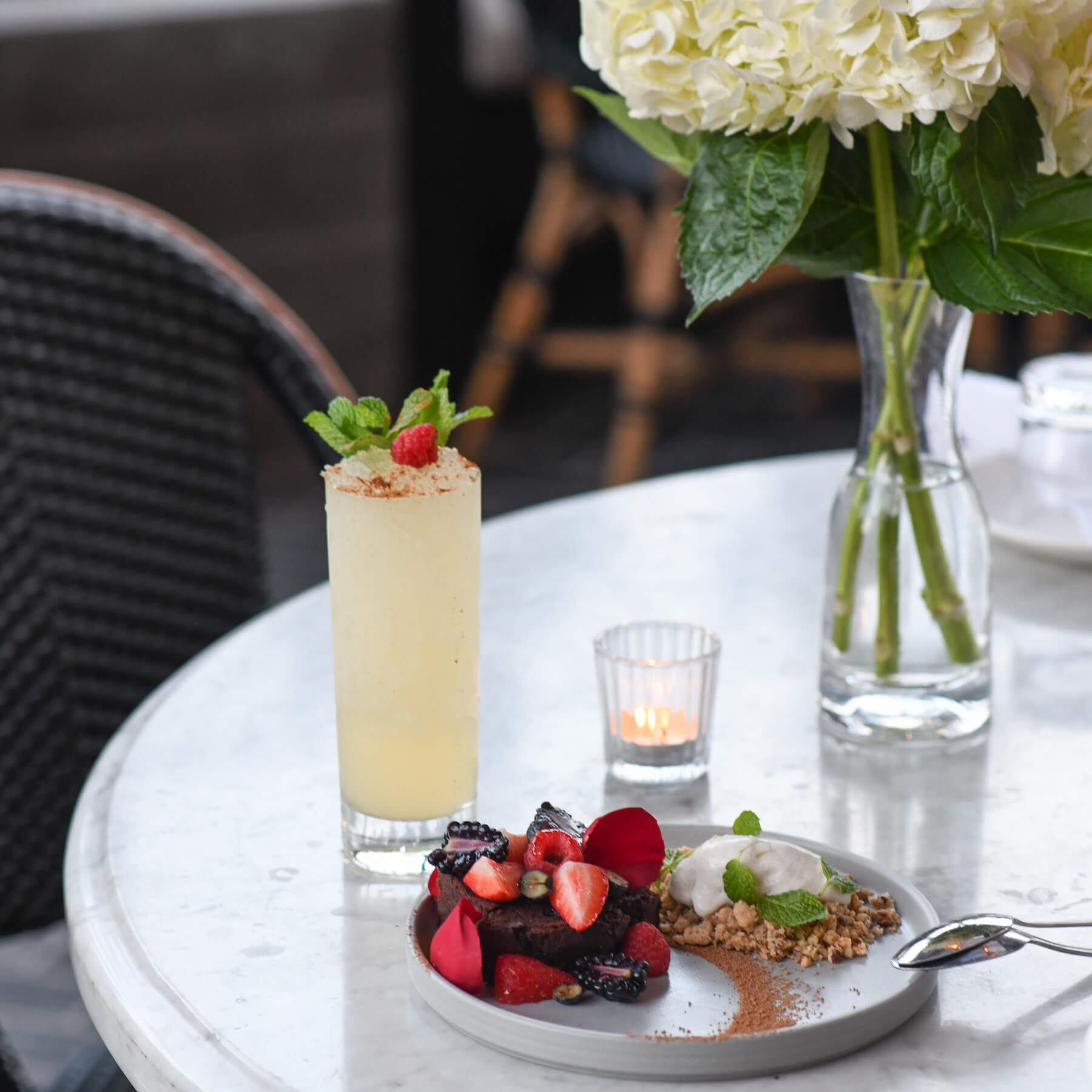 Follow Your Heart Market & Cafe
Canoga Park
Valentine's Day Dinner is fun and all, but sometimes it can be quite the bank breaker. Save your wallet from complete emptiness and dine at this all-vegan spot for just $24.95 a person! But don't let that great price deceive you, you get a lot of bang for your buck––Cauliflower Parsnip Bisque, Winter Citrus Salad, Zucchini Ravioli, and Lemon Pistachio Cake. Who said vegan food can't be cheap?
Real Food Daily
West Hollywood and Pasadena
We've got nothing but heart-eyed emojis for this multi-course prix fixe menu from Real Food Daily! Kick things off with a Smoked Cashew Cheese-Stuffed Date with mushroom bacon as the amuse-bouche––this will be your new favorite word after reading this article! Pick between two radical and romantic options for each course after that. Chimichurri Grilled Seitan, Red Beet Risotto, Celery Root Potato Soup, and a Chocolate Coconut Cream Tart are just a few highlights on their menu. Stay and sip on a Blood Orange Bellini, Lavender Prosecco, Pomegranate and Thyme Fizz Cocktail, or Red Mule!
Crossroads Kitchen
Melrose
Feeling hungry? Reserve a table at Crossroads for a romantic five-course mix-n-match dinner! Each course has two or three options to choose from, so we'd recommend for you and your lover to order different items for each course to try even more––that is, if you are willing to share! Almond Milk Burrata, Italian Wedding Soup, Romaine Caesar Salad, Black Risotto, and Passion Fruit Crème Brûlée is just one of the many course combinations you can order!
Strand Brewing Co.
Torrance
Can't get enough of the vegan pop-up scene, even for one night? No worries, we've got a few others up our sleeve! Some of the best vegan pop-ups will come together to create a charming and unforgettable night for you and your boo! Who's on the line-up? MANEATINGPLANT, Veggie Fam, Avocadamama, Sourdough Nation, San and Wolves, and Sweet Serenity Cafe! That's better than Coachella!
Vegan in El Monte Food Festival
El Monte
Next up, another pop-up event! This foodie fest hosts an amalgamation of vegan pop-ups, food trucks, craft vendors, and live musicians for you, yours, us, ours, family, friends––you get the point! Plant Love Food, Jades Vegan Sushi, Baked Vegan Sweets, Malinalli Superfoods, Devis Donuts, Voodoo Vegan Food, and Wingz will all be there! Need a little more motivation to stop by? Check out our article on "13 Spots for Vegan Valentine's Day Treats in LA" to see what drool-worthy desserts to grab from Baked Vegan Sweets! This event will take place at 3447 Peck Road El Monte, CA 91731.
Love Aliment Vegan Kitchen
Riverside
This last pop-up dinner on our list is coming in hot with a six-course menu! Love Amaro Pizzeria and Love Aliment Vegan Kitchen team up for an evening of masterful meals, social mingling, and a photographer that'll snap the most #instaworthy pics for your feed! Pesto Almond Ricotta Ravioli and Linguine Scampi are just two of the items that will grace your plate if you attend! Text 719-310-9283 to reserve your spot!
Brandon's on La Brea
La Brea
Are you not a fan of this lovey-dovey holiday? Does the color pink make you cringe? If you answered "yes" to either or both of those questions, you might want to look into this anti-Valentine's day party at Brandon's! This cocktail party titled "Love Will Tear Us Apart" embraces all-things black by serving black alcoholic beverages that can be made vegan and encouraging all guests to dress to match the dark color of their souls. Need a little grub to fuel that empty soul? Brandon's is hidden in the back of 6th & La Brea, so there are plenty of vegan dishes just a few steps away!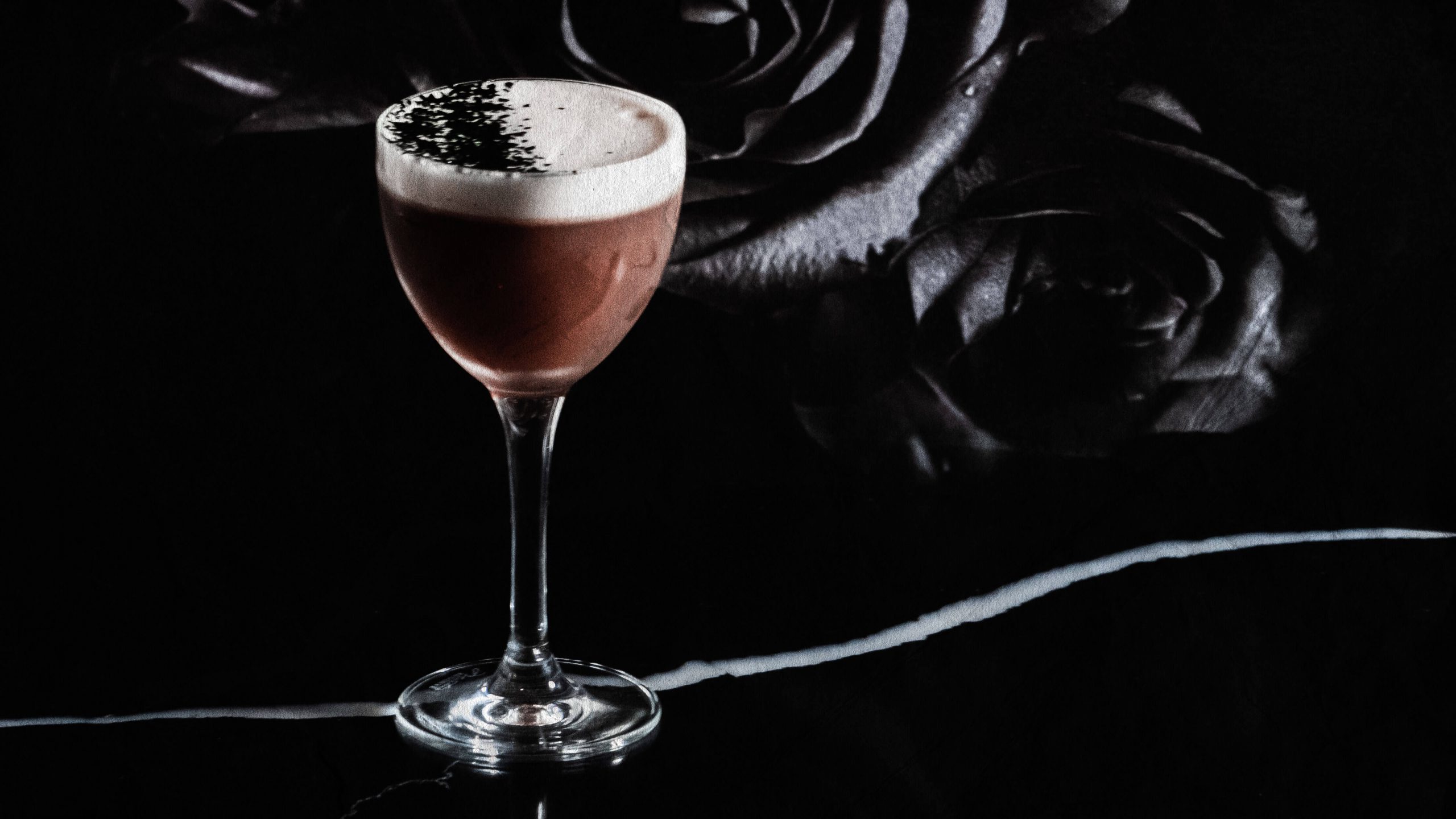 RELATED: 13 Spots for Vegan Valentine's Day Treats in Los Angeles
---
Want even more LA vegan food, news, and lifestyle content? Subscribe to VegOut LA Magazine!