New Year, who dis? With the conclusion of 2019, what better way to celebrate all that went down this year than with a delicious plant-powered plate of goodness? Whether you're gorging in your last splurge of the year or initiating your health-inspired resolution, we've come up with a list of vegan and vegan-friendly restaurants open for the two-day celebration! Ring in the new year (and decade) at one of these vegan hot spots in Los Angeles!
Fresh on Sunset
West Hollywood
New Year's Eve: 11:30am-10:30pm New Year's: 11:30am-10:30pm
We're gushing over this trendy vegan spot! Fresh on Sunset will be open with normal hours so you can kick off your year with botanical cocktails and inspiring dishes! Their Quinoa Onion Rings, Charred Greens & Feta Flatbread, and Squash Tacos are just a few of our menu recommendations! Be sure to stay for happy hour from 3-6pm or 9:30-10:30pm to sip on an Aperol Spritz or two!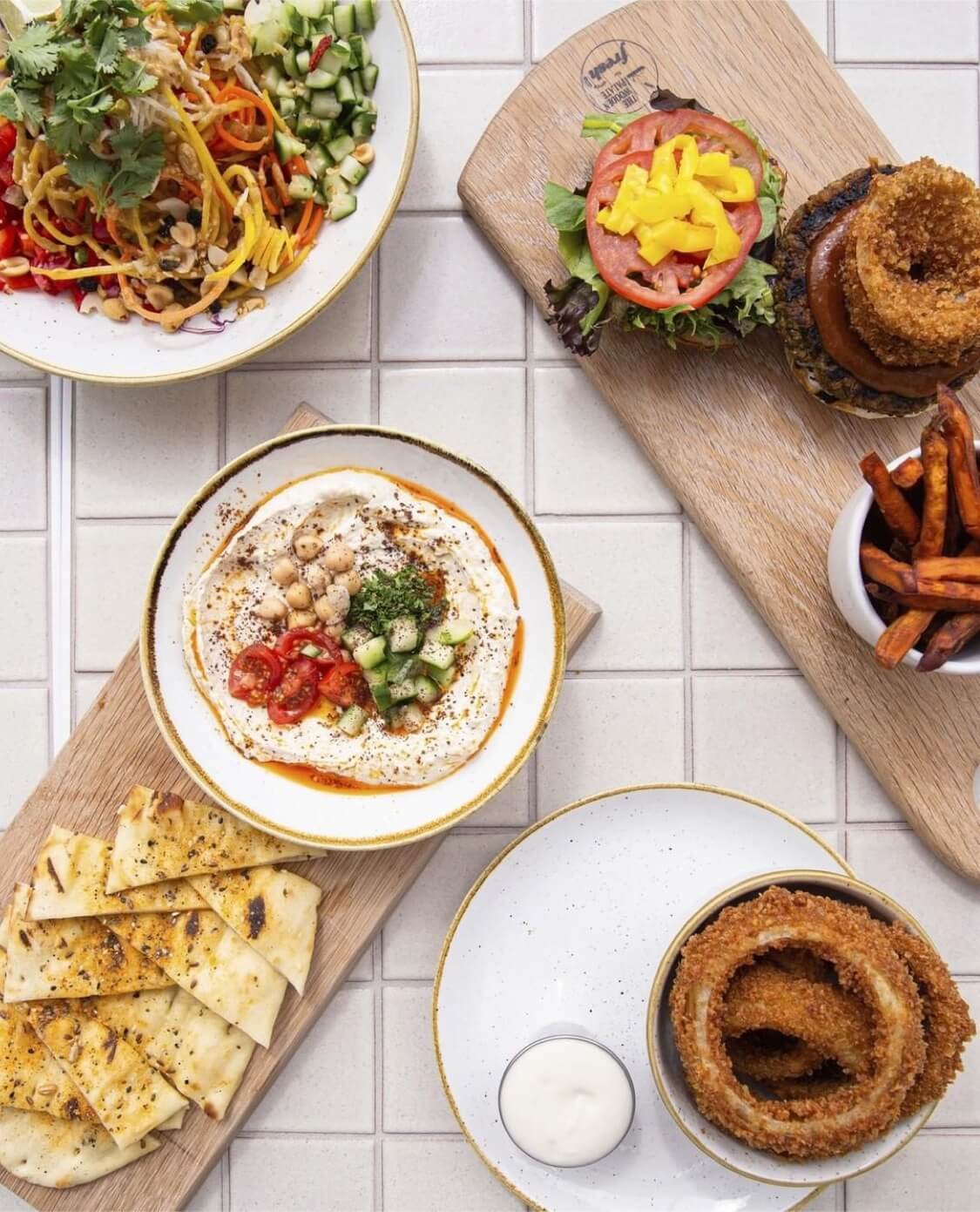 Pura Vita
West Hollywood
New Year's Eve: 11:30am-3pm & 5pm-12am, New Year's Day: 12pm-10pm
A vegan Italian restaurant and wine bar? Sounds like the place to be this New Year's! Pura Vita is pulling out all the stops this holiday season with a two-day-long celebration! On New Year's Eve, make a reservation for a special four-course dinner of traditional Italian New Year's foods like Truffle Tagliatelle, Pasta e Lenticchie, and Risotto in Bianco! The next day, grab some friends and brunch it out with their "Nutella" Pancakes (available until 4pm) as well as other specials!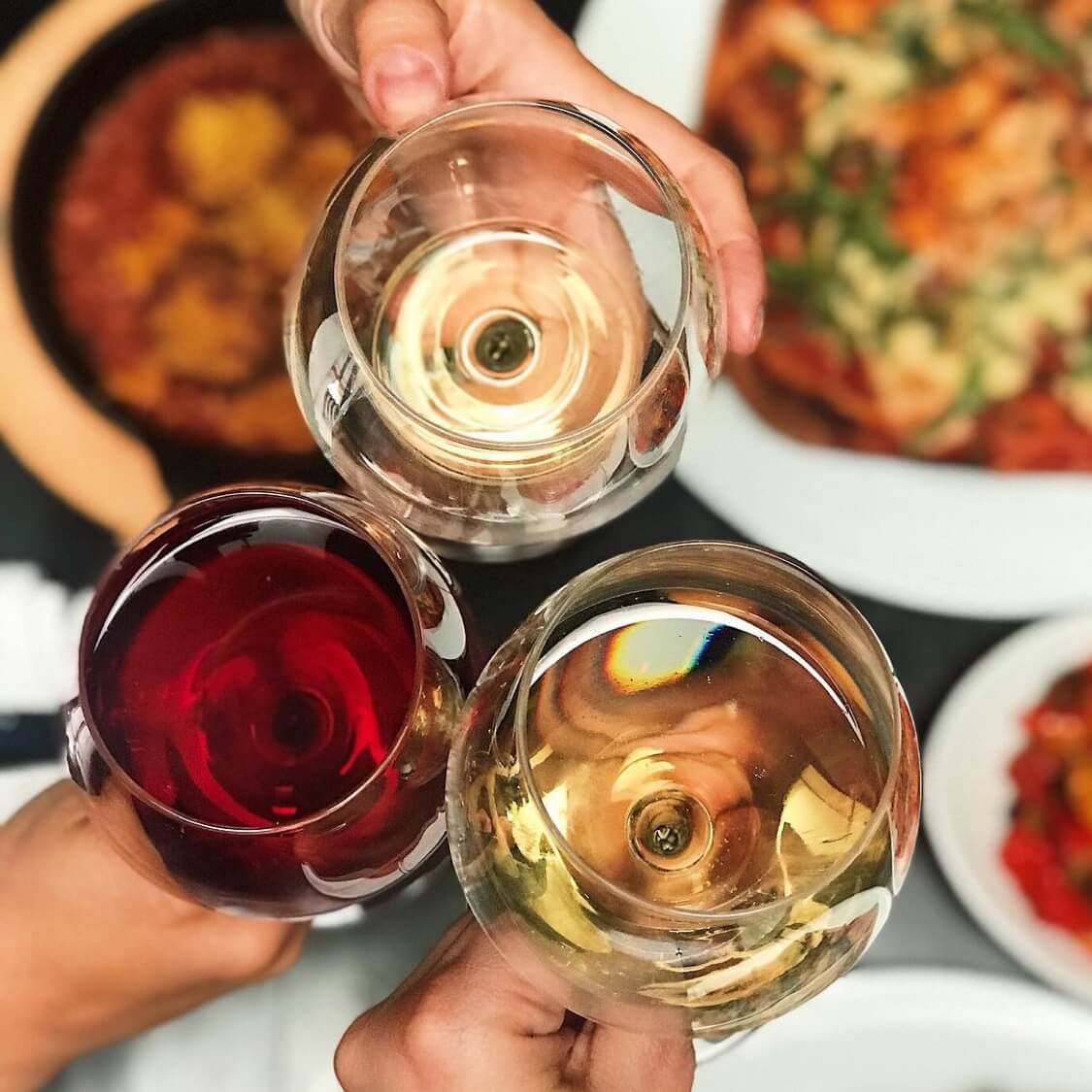 Nic's on Beverly
West Hollywood
New Year's Eve: Regular hours, New Year's Day: Closed
For all things vegan and flavorful, trot down to Nic's and celebrate another revolution around the sun! Their special NYE menu comes with your top two appetizers of choice from Gyoza, Avocado Sashimi, Brussels Sprouts, a Baby Beet & Pear Salad, or French Onion Soup! Once you've unlocked your palate, pick from Chestnut Agnolotti, Mushroom Risotto, or Detroit Style Pizza––with the option to add truffles to any of these entrées! And for the sweet finale, indulge in a slice of Spiced Pumpkin Cheesecake or Sticky Banana Toffee Pudding!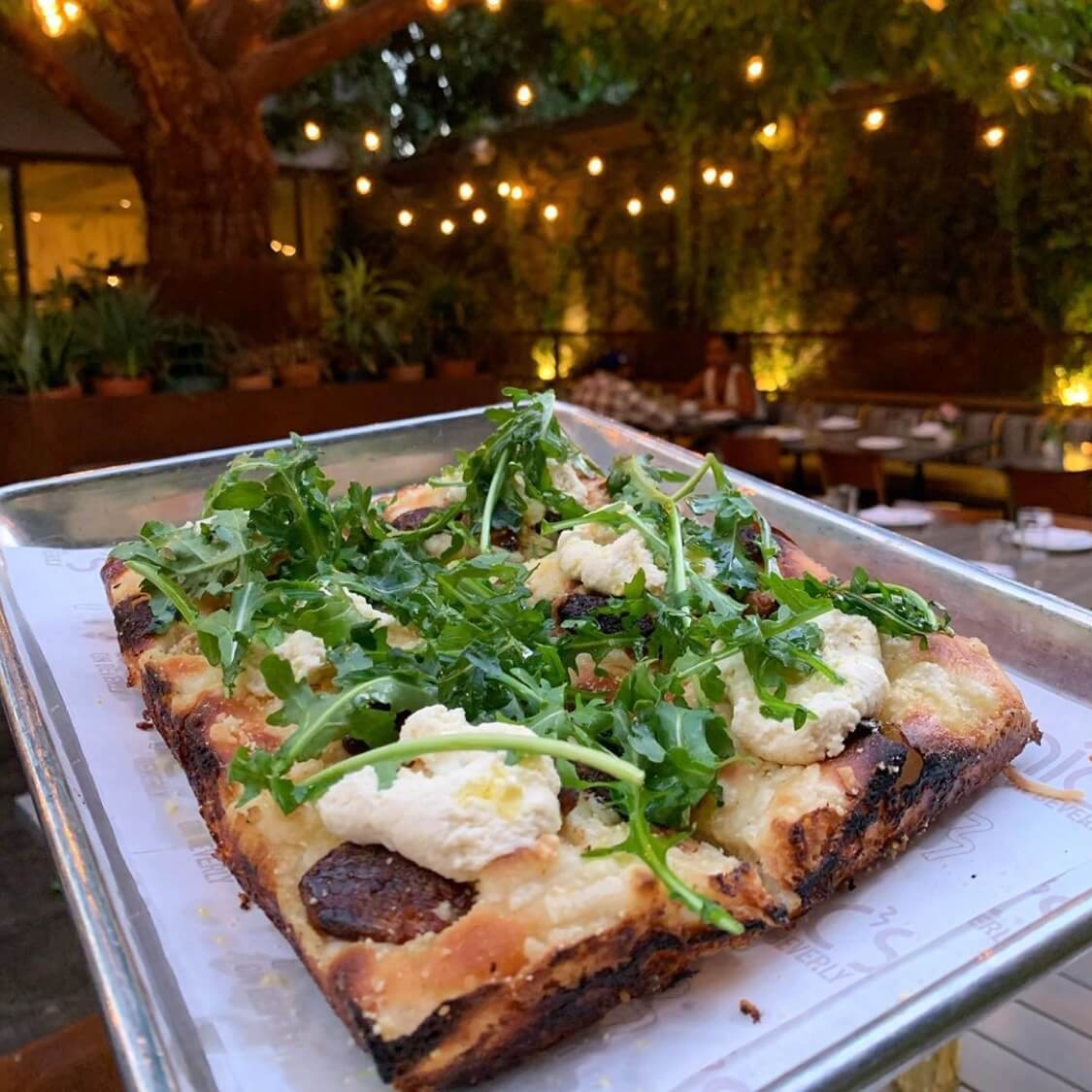 The Stalking Horse
West LA
New Year's Eve: 3pm-1am, New Year's Day: 10:30am-12am
This Cornish-themed restaurant and brewery rings in the new year––English style! What does that mean? For starters, it means you can devour their Celtic-inspired Cottage Pie with minced Impossible burger meat, mashed potatoes, and mixed vegetables with brown gravy! For you early birds who can't stay up until 12am, The Stalking Horse will host a special countdown and complimentary toast at English midnight (4pm) in addition to their West Coast midnight festivities! Come dressed in your favorite PJ's the morning after for Vegan Breakfast Nachos, a Vegan Breakfast Burrito, Crispy French Toast, or any other brunch item you're feeling!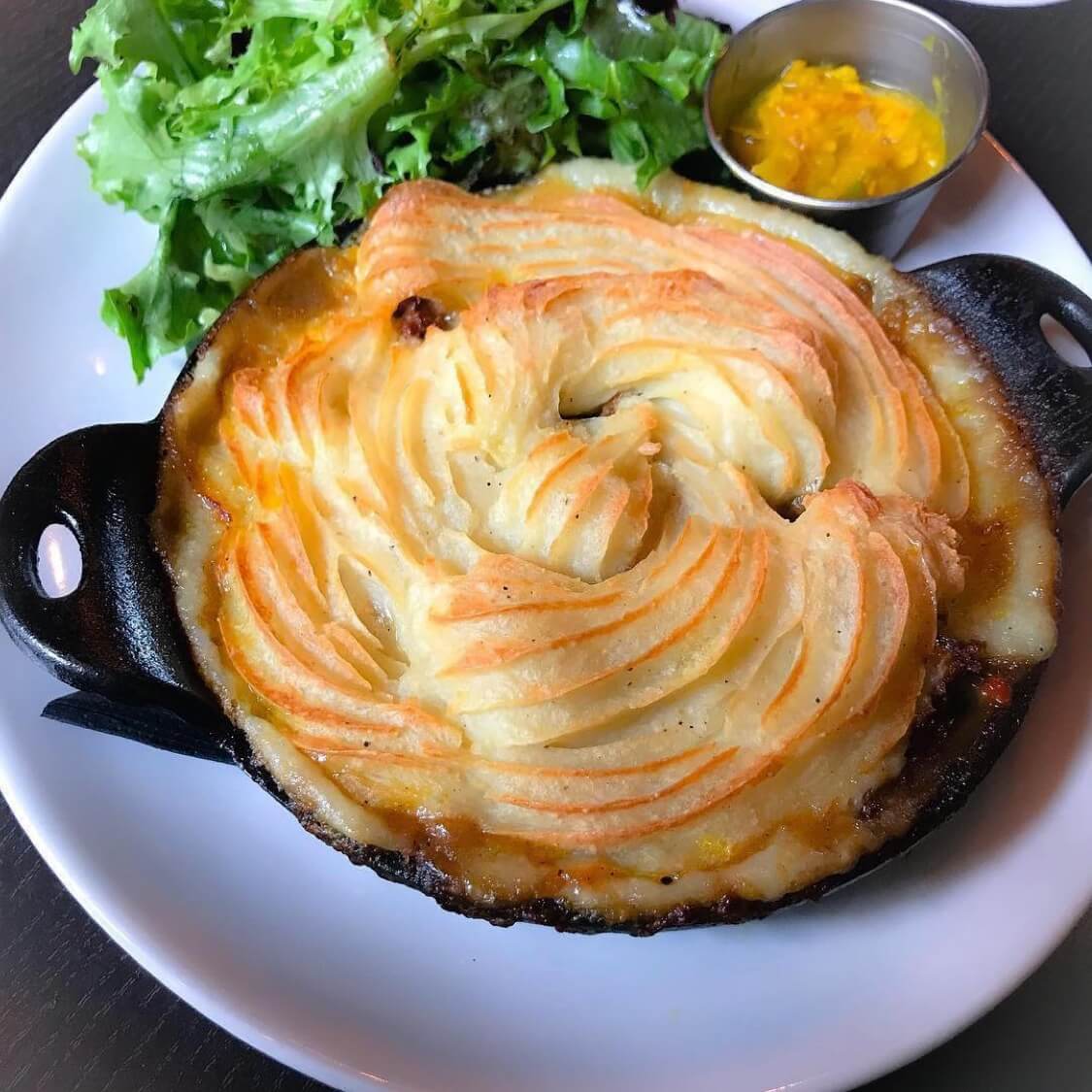 Green Table Cafe
Mid-City
New Year's Eve: 7am-5pm, New Year's Day: 9am-8pm
Is your New Year's resolution to eat more organic, non-GMO, gluten-free, raw, or just healthier foods in general? Check out this plant-based Italian cafe with a menu focused around fresh, nutrient-dense, and mouthwatering ingredients! From superfood bowls, salads, and smoothies to their paninis, rotating daily specials, and desserts, they've got all you need to stay on track with your health goals!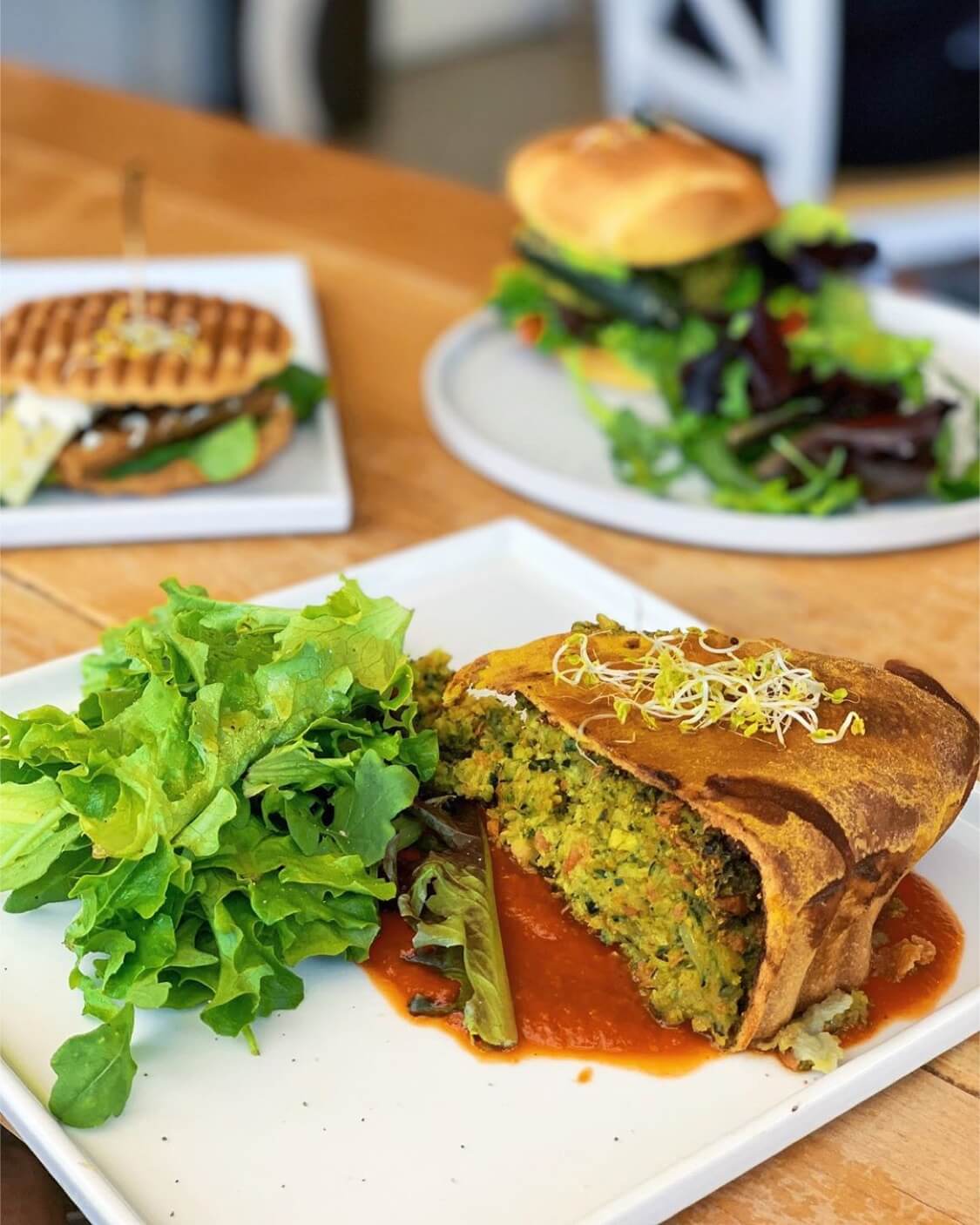 Doomie's
Hollywood
New Year's Eve: 11am-2:30am, New Year's Day: 11am-12am
What better way to start 2020 than with a Crispy Chicken Sandwich, Mac 'n' Cheese, and Deep Fried Oreos? This iconic vegan food hub is open both days with their regular food and alcohol menu! But the term, "regular," should be taken very lightly––the dishes from Doomie's are otherworldly! Modern Shaman Whittier New Year's Eve: 11am-1am, New Year's Day: 11am-9pm Wish you could predict what the new year has in store for you? Modern Shaman can! This spot supplies major vegan vibes this NYE with a full menu, live DJ, and tarot card reader! While we don't claim to be psychic, we do foresee a free glass of Organic Champagne, Blonde Ale, or Better Booch Horchata Kombucha in your future if you dine on 12/31!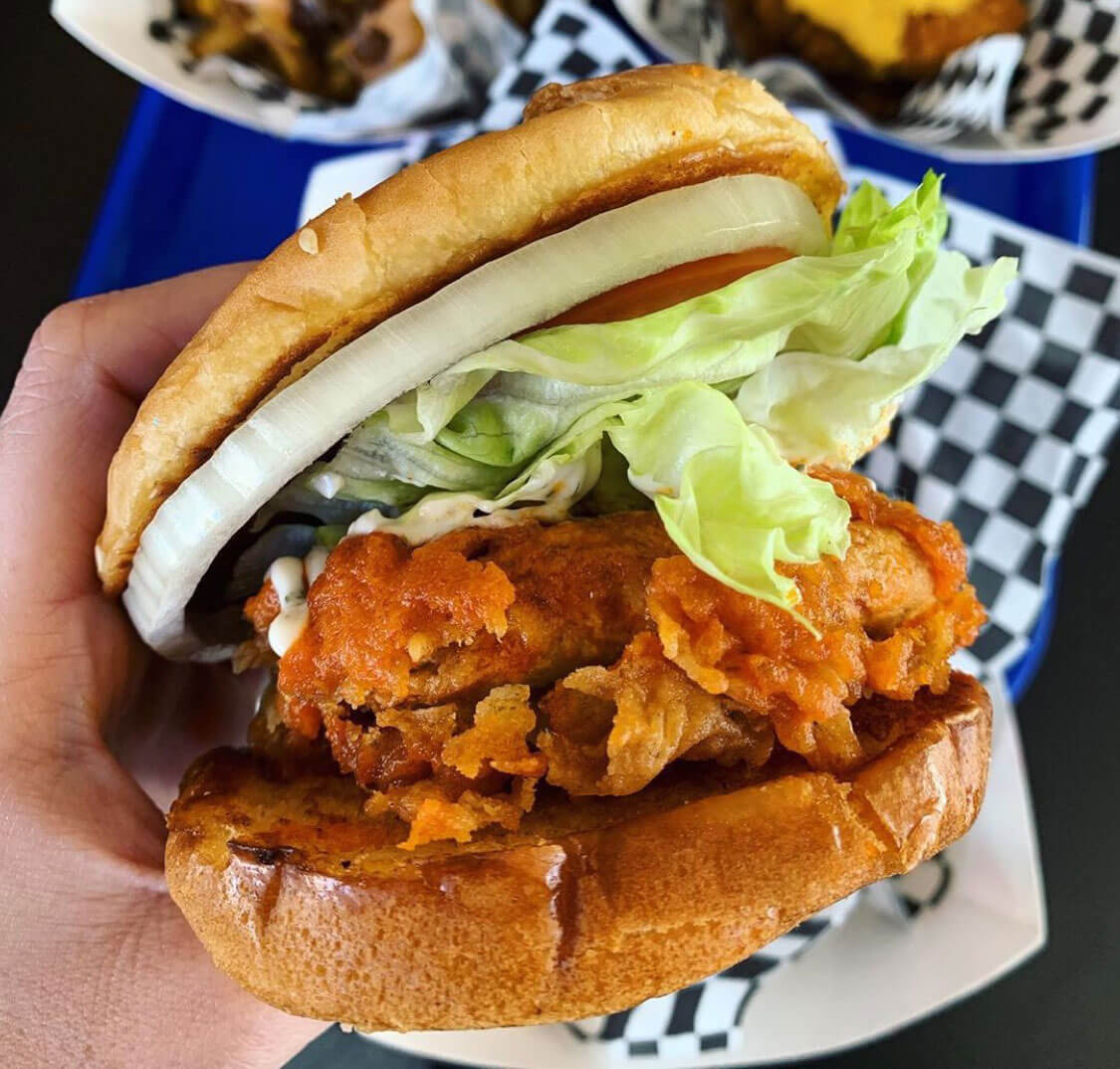 The Grain Cafe
Mid-City, Culver City, Long Beach, and Redondo Beach
New Year's Eve: 6am-6pm, New Year's Day: 9am-9pm
The Grain Cafe has such a big menu and wide range of holiday hours, you could literally eat breakfast, lunch, and dinner here on New Year's Eve and Day! So what would that look like? An Egg and Bacon Bagel and Agave Vanilla Latte for breakfast, a Chicken Pita Sandwich for lunch, and a Mole Burrito with Tres Leches for dinner and dessert! Let the marathon begin!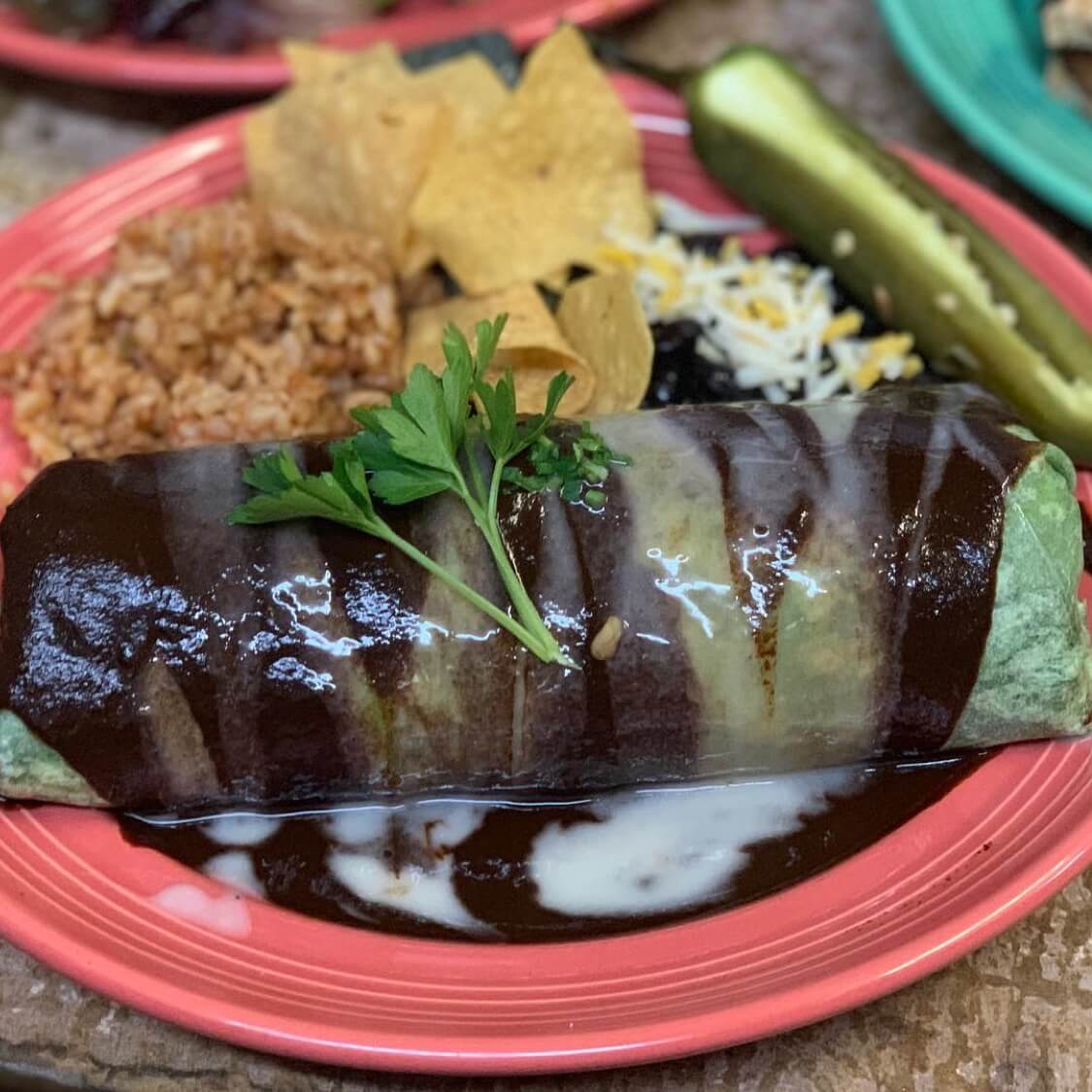 Munchies Diner
Santa Ana
New Year's Eve: 11am-10:30pm, New Year's Day: 11am-11pm
If you haven't yet made it to this record-breaking vegan diner, set it as your New Year's resolution––and then immediately check it off your list! Their menu is the answer to all your vegan prayers with breakfast all day, sandwiches, burgers, wraps, and even that crazy-looking milkshake/fry concoction! Say whaaa? The Vrosty is a huge chocolate shake with a freight of shoestring fries on top! It's the perfect sweet and salty combo!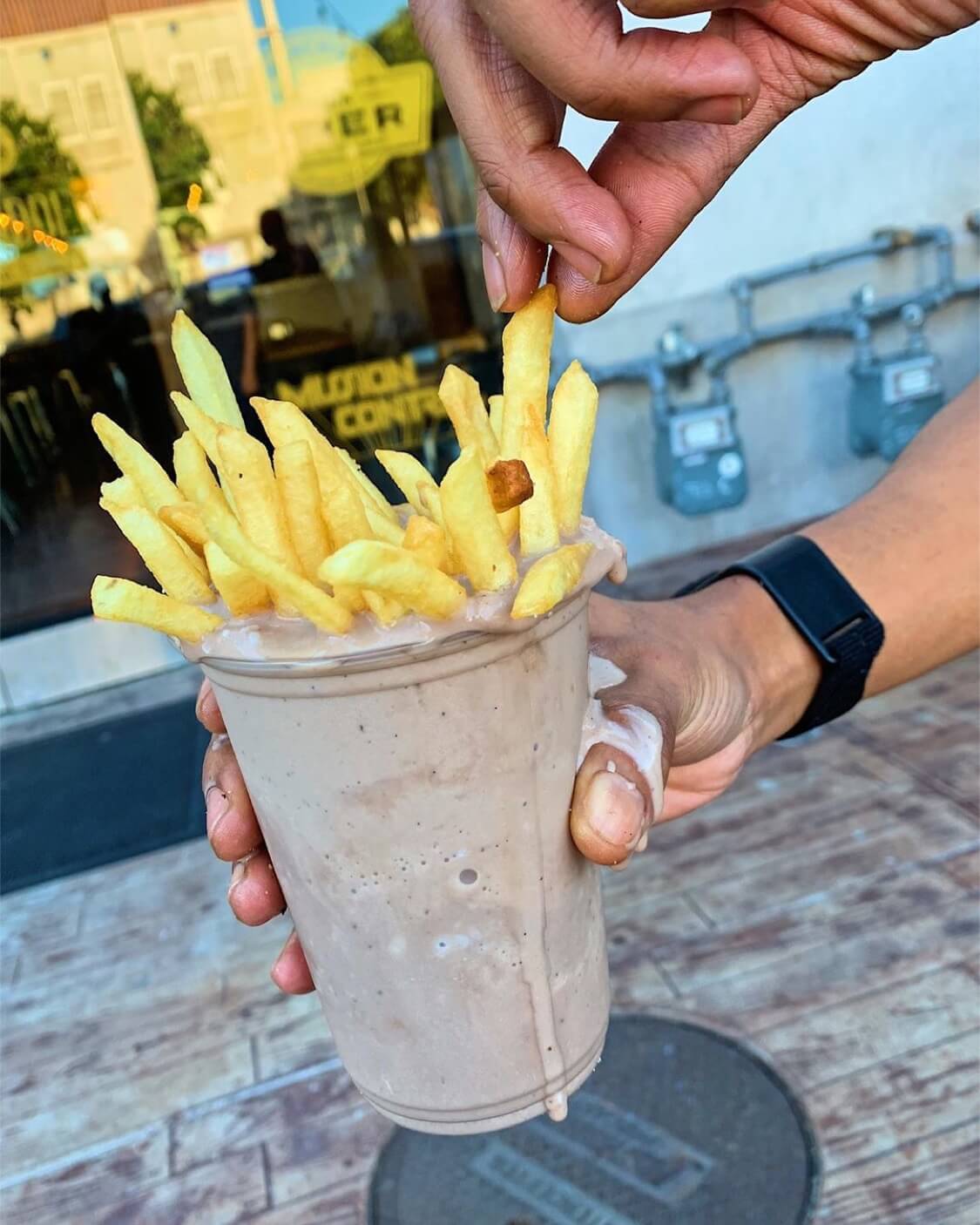 Crossroads Kitchen
West Hollywood
New Year's Eve: 6pm-11pm, New Year's Day: Closed
Are you terrible at making decisions? Sit back, relax, and let the professional chefs at Crossroads do all the planning when you make a reservation for their five-course holiday meal! You're treated to a salad, Bouillabaisse with rouille, Beet Tartar, Tempeh Scallopini or Leek Tortelloni, and a Brownie Sundae or Classic Créme Brulee for dessert!
6th & La Brea
Mid-City
New Year's Eve: 12pm-11pm, New Year's Day: 10am-11pm
If you're an East Coast transplant or you simply have a random obsession with New York, you'll want to dine at 6th & La Brea this NYE! Not only are they celebrating a New York New Year's with a countdown to the live ball drop at 9pm PST, but they're also breaking out New York-style foods with loads of vegan options! Word has it, their secret cocktail bar might be open later––ask for Brandon to find out!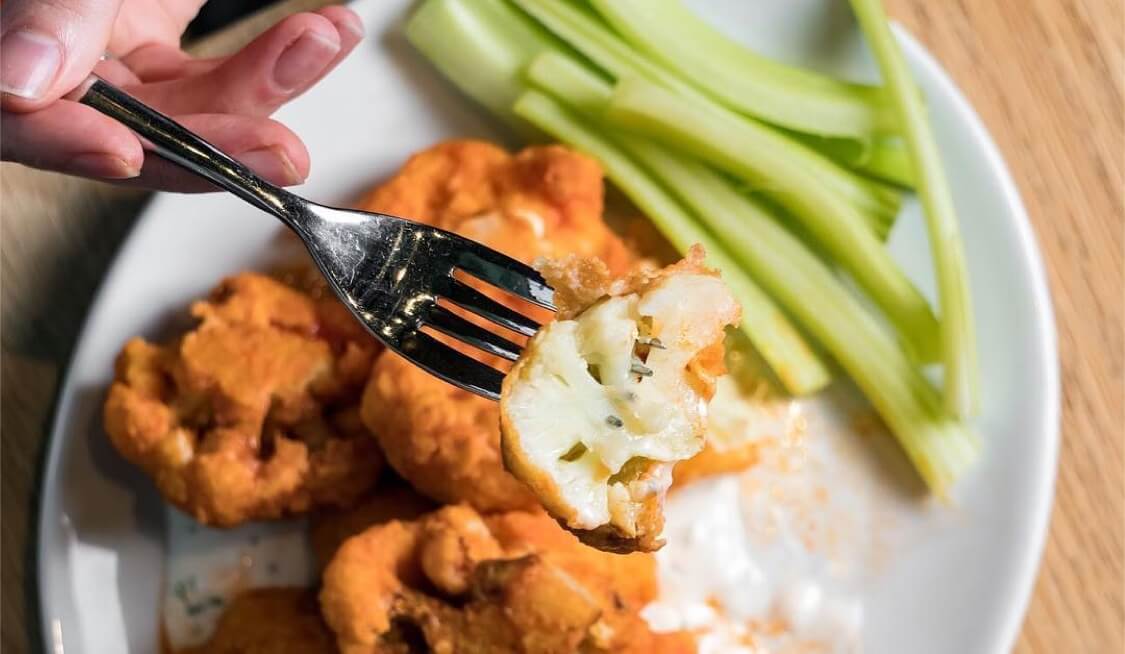 Shojin
Culver City and DTLA
New Year's Eve: 5pm-10pm (Culver City) 12pm-10pm (DTLA), New Year's Day: 5:30-9:30pm (Culver City) 12-9:30pm (DTLA)
Sushi is always the answer! Dive into the all-vegan, gluten-free, and organic Japanese fare at Shojin! This edible art can be consumed in whatever form you desire––rolls, bowls, handhelds, and more! They even have a Vegan "Egg" marinated in tamari and mirin to upgrade any bowl of salad or ramen. The foodture is here!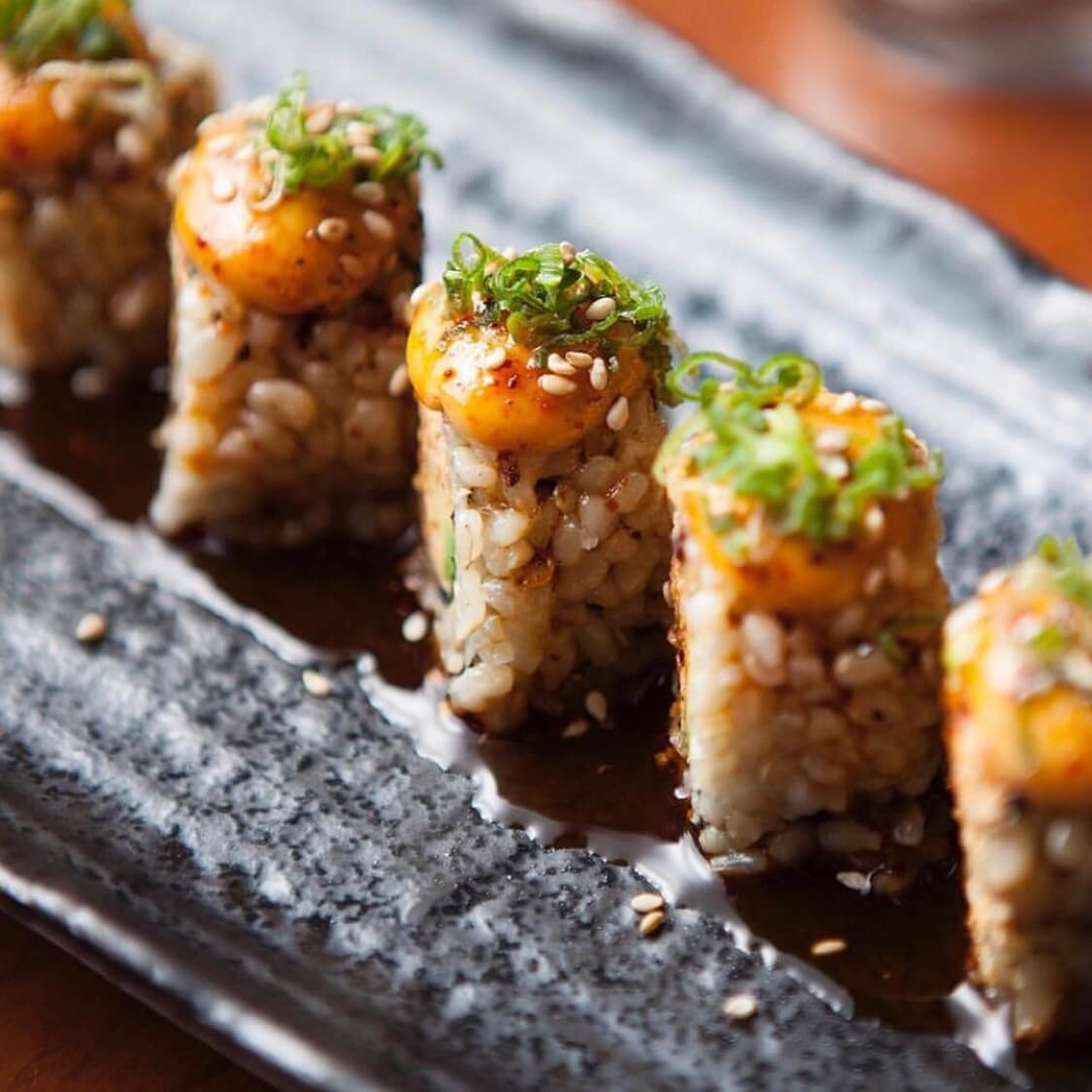 Plant Food + Wine
Venice
New Year's Eve: 12pm-10pm New Year's Day: 12pm-10pm
A seven-course meal with an optional wine pairing? That's one way to start the new decade! This plant-based paradise created by Matthew Kenney is full of fancy dishes we didn't even know existed! Make a reservation to experience the magic!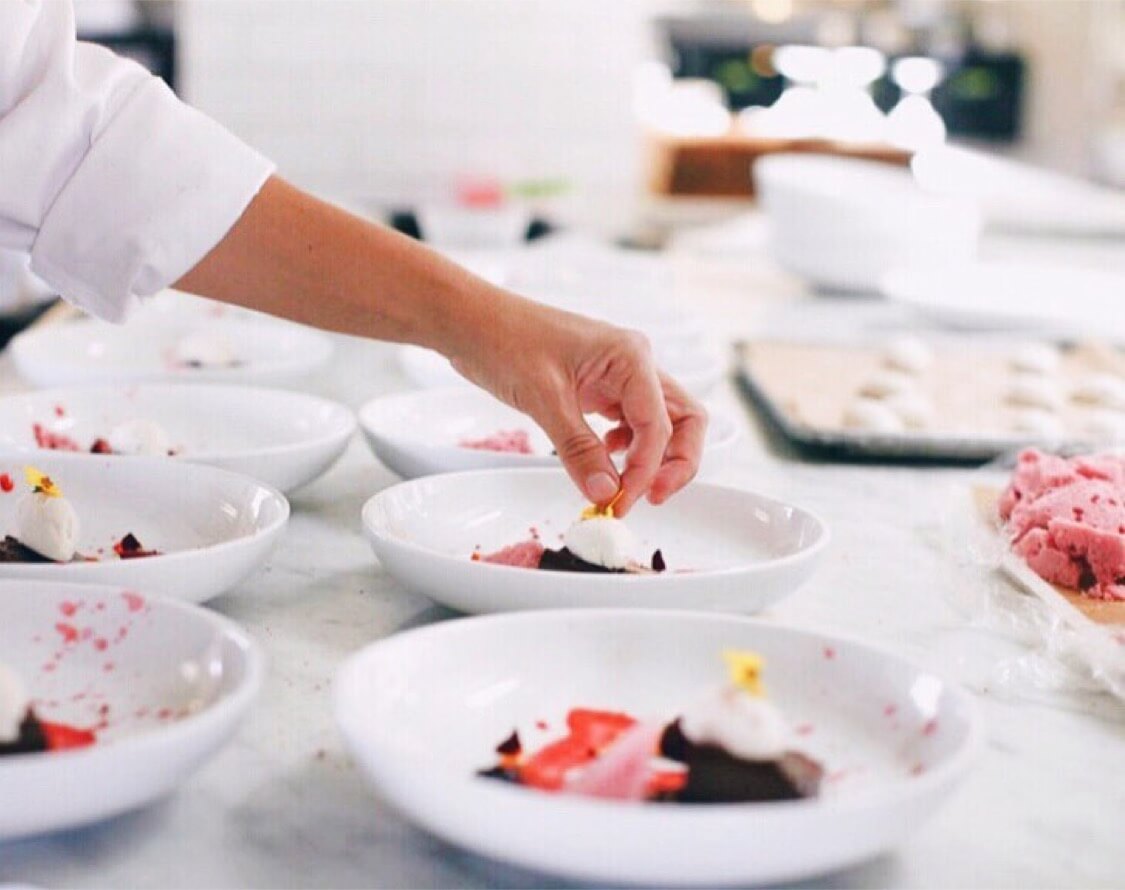 Veggie Grill
Multiple Locations
New Year's Eve: Normal hours (except UCLA), New Year's Day: Normal hours (except UCLA)
Two words: Veggie. Grill. Need we say more? I guess we should, but you already know the drill by this point! Bacon Mac-n-Cheese, Mondo Nachos, Carne Asada Tacos, Paleo Zucchini Noodles with Beyond Sausage, and more! We'd encourage dining here "VegOut style!" Bring a crew of hungry vegans, order just about everything on the menu, and taste a little (or a lot) of it all––it's the way to do it!