Back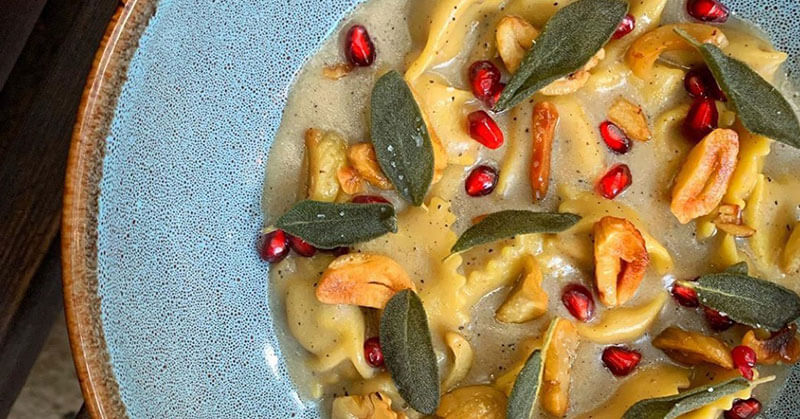 Where to Eat Vegan on Christmas Eve and Christmas Day in L.A.
'Twas the night before Christmas, when all through LA, all the vegans were hungry, in search of a cafe. Yep, the struggle is real! From shopping for last-minute gifts to dealing with stressful in-laws, finding time to cook an elaborate Christmas meal can be tough! Luckily, we've found a plethora of vegan wonderlands open for service on Christmas Eve and/or Christmas Day! Here they are!
Doomie's
Hollywood
Christmas Eve: 11am-12am; Christmas Day: 11am-12am
"The vegans were nestled snug in their beds while visions of nacho fries danced in their heads!" We can always count on Doomie's for late hours and otherworldly menu items, even during the holidays! The Hollywood Doomie's and #NextMex are open on the 24th and 25th with regular hours and a full menu! Nacho fries, here we come! The Culver City Doomie's and City Terrace #NextMexExpress will also be open with modified hours. Check their Instagram page for the most accurate details!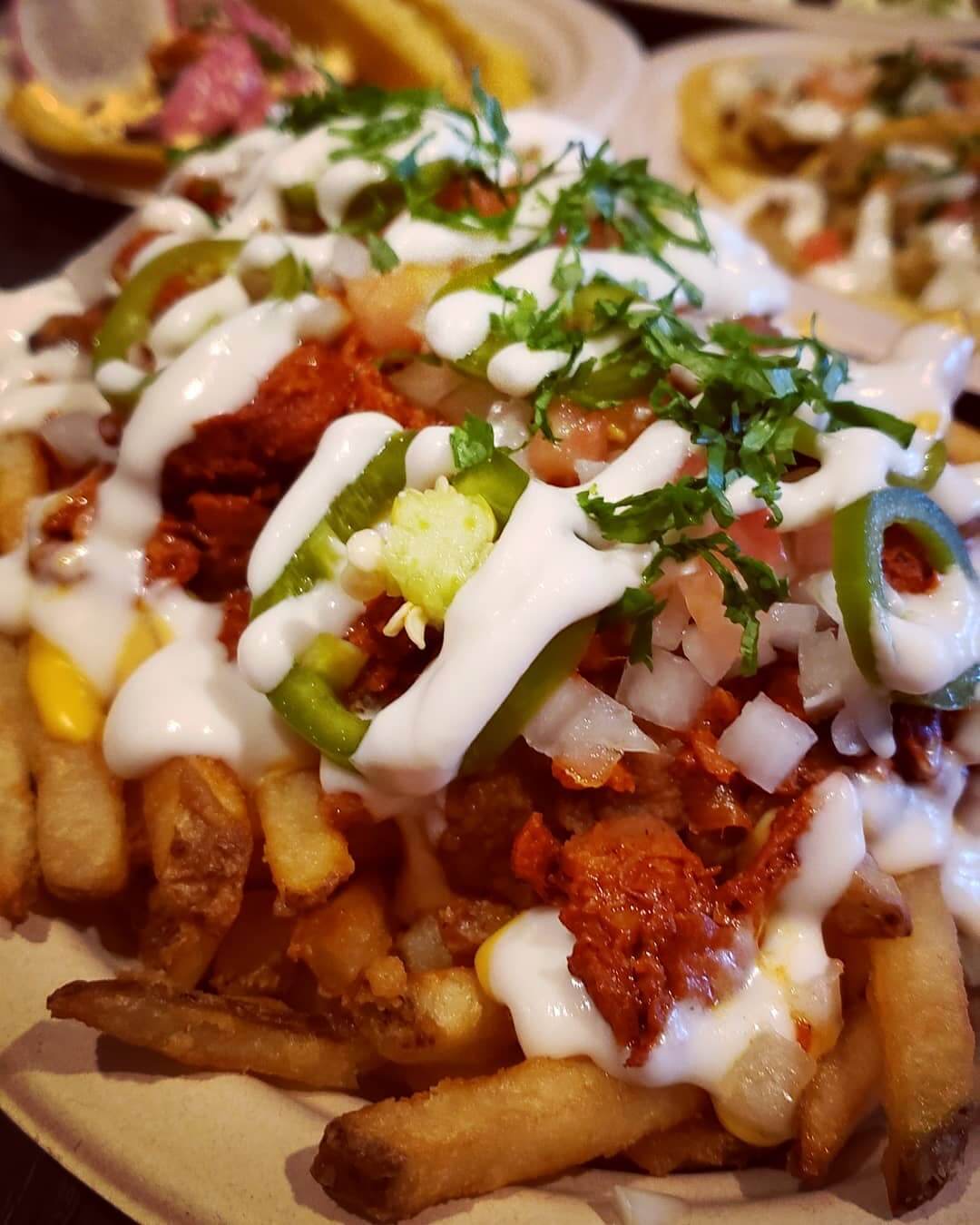 Veggie Grill
Multiple Locations
Christmas Eve: 11:00am-8pm; Christmas Day: 12pm-8pm (Hollywood, Pasadena, El Segundo, Toluca Lake, Encino, Fairfax, Tustin, and Long Beach ONLY)
Veggie Grill is always the move any time of the day, week, month, or year! Who's with us? Whether you're looking to dine-in or take something to-go, you'll be able to fill up with your Veggie Grill favorites this Christmas! Aside from their Holiday Feast, order salads, burritos, bowls, burgers, sandwiches––you name it, they've got it!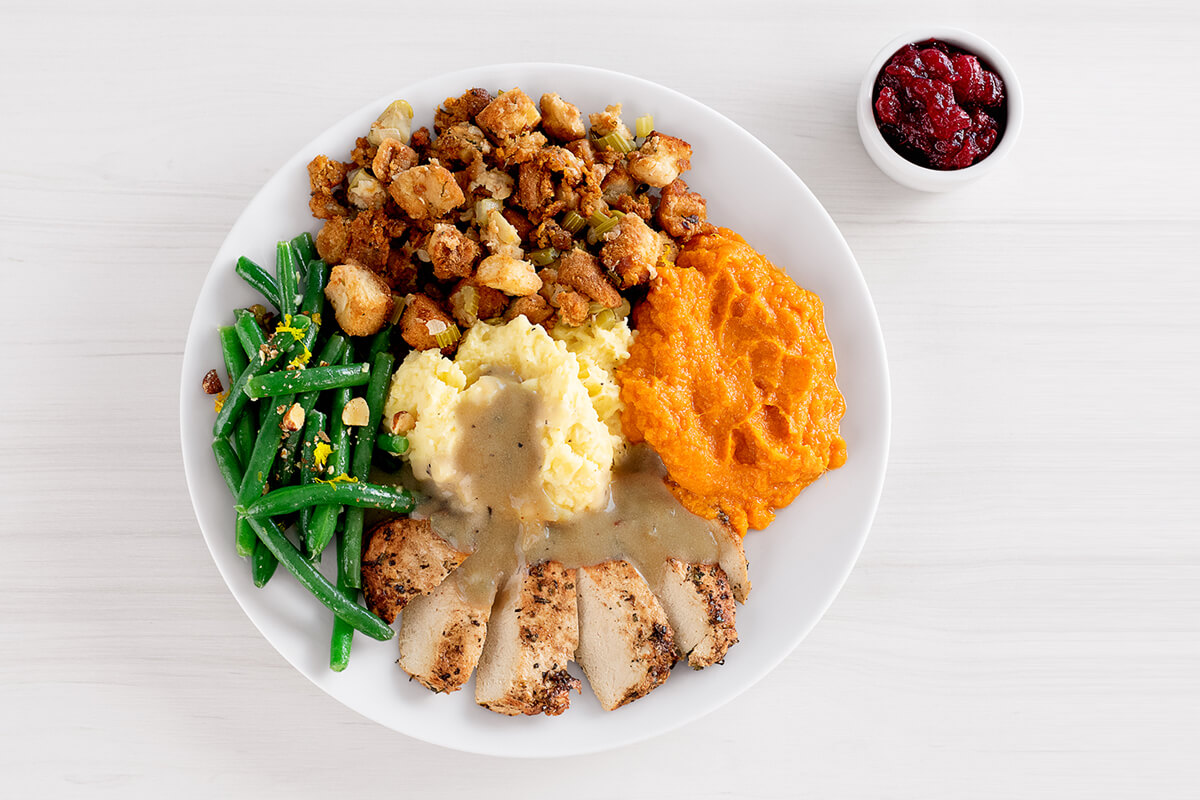 The Grain Cafe
Mid-City, Culver City, Long Beach, and Redondo
Christmas Eve: 7am-6pm; Christmas Day: 8am-4pm
The Grain Cafe is the perfect place to take your whole family––yes, even your picky in-laws! Their menu is one of the largest vegan menus in LA with all-day breakfast, sandwiches, salads, pizza, traditional Mexican food, and a stunning pastry case! Whatever you do, order their Tres Leches cake! You won't regret it!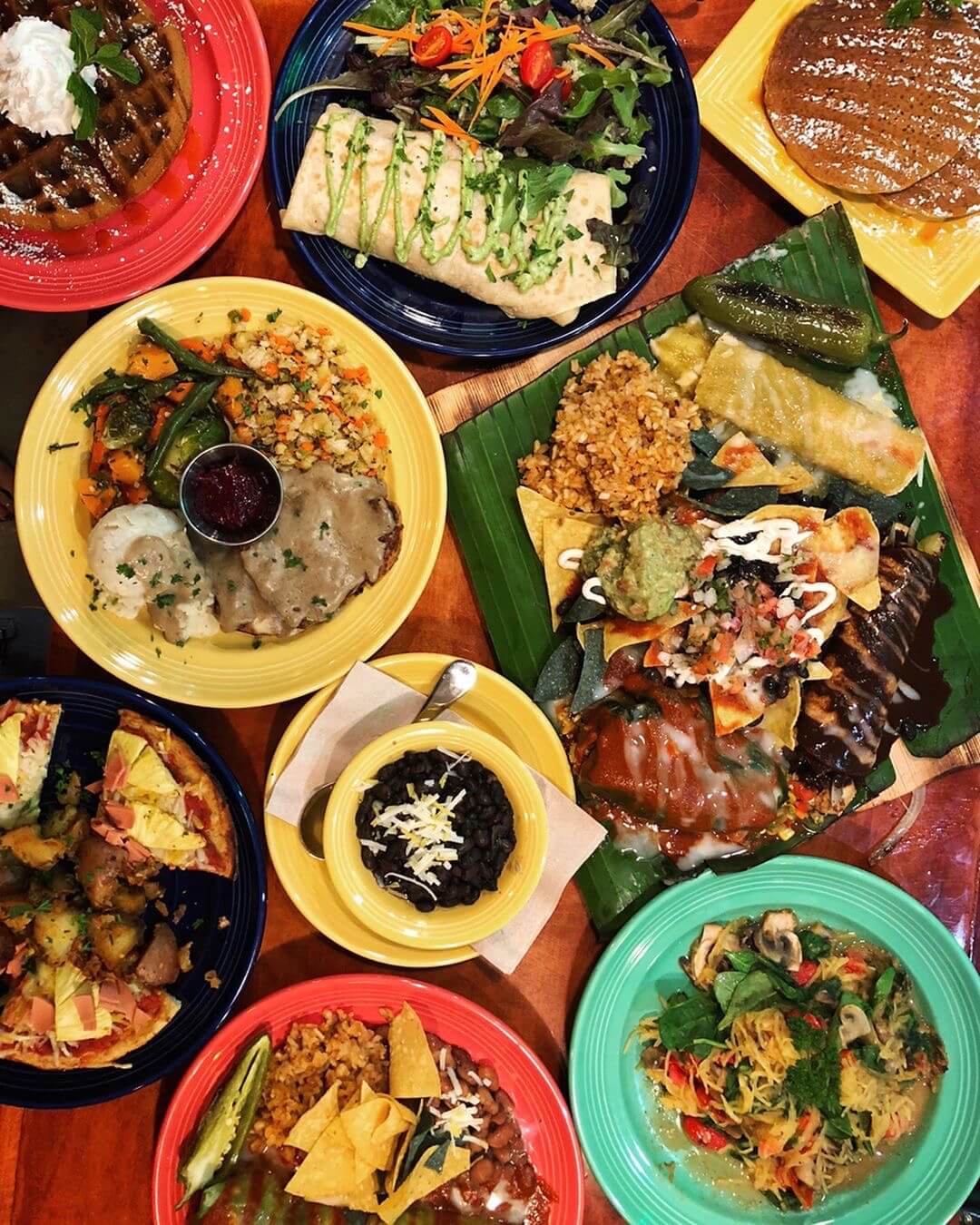 Modern Shaman
Whittier
Christmas Eve: 11am-10pm; Christmas Day: Closed
Do you hear what we hear? It's the growling of our stomachs! We're hungry for the sustainable savors from this all-vegan establishment! Their menu item titled "THIS BURGER IS MY SPIRIT ANIMAL" is just as fun to say as it is to eat! It's got vegan fried 'chicken,' bbq sauce, vegan bacon, lettuce, tomato, red onion, and is "mind-blowingly heaped with smack n' cheeze." Other rave-worthy menu items are their Alfredo Noodles, BBQ Fries, and Bananas Foster!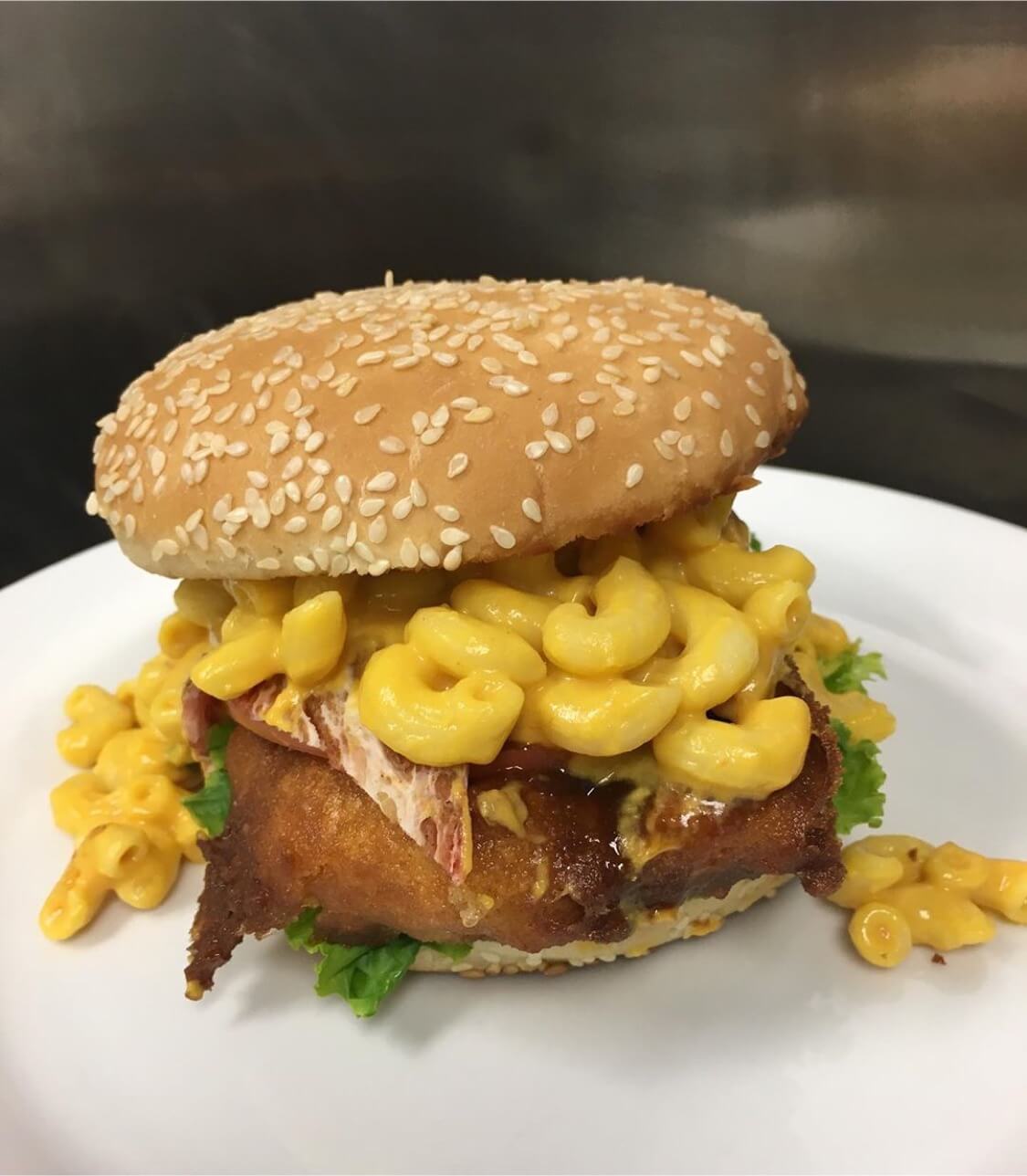 Tony's Darts Away
Burbank
Christmas Eve: 12pm-2am (kitchen open till 4:30pm); Christmas Day: Closed
A Christmas countdown with alcohol? It's a holiday miracle! This vegan-friendly pub will release a new beer each day leading up to Christmas for Tony's Twelve Beers of Christmas! Aside from the brews, virtually everything on their food menu is already vegan or able to be made vegan! Bite into their Buffalo Wrap prepared with a sunflower cutlet or the Mexicali Sausage with a vegan Mexican chipotle sausage! Are you feeling overwhelmed with the options? Go for all twelve days and try a new beer and bite each time! Problem solved! Rumor is that Tony Yanow, the owner, has a yearly tradition of getting behind the bar on Christmas Eve to serve drinks and show the other bartenders how it's done!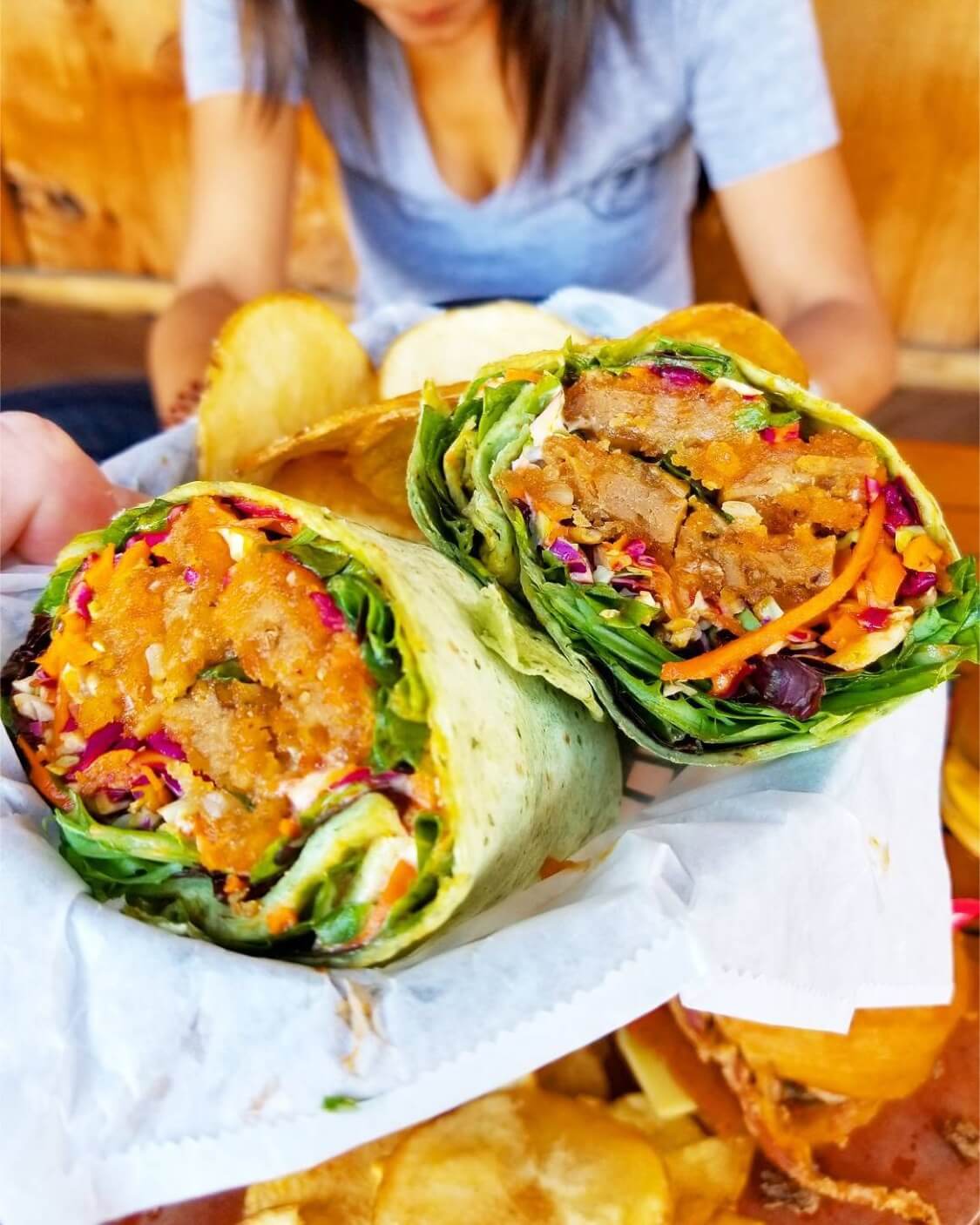 Real Food Daily
Pasadena and West Hollywood
Christmas Eve: 11am-10pm; Christmas Day: Closed
This spot is keeping it real this year with all-day service on Christmas Eve! Their Holiday Feast comes complete with an Herbed Lentil Quinoa Loaf, Sautéed Broccolini, Mashed Potatoes with Gravy, and Cranberry Coulis! It's delicious, gluten-free, and available for pick-up! If you're like us and cannot stay away from their Western Burger, feel free to order off their regular menu as well!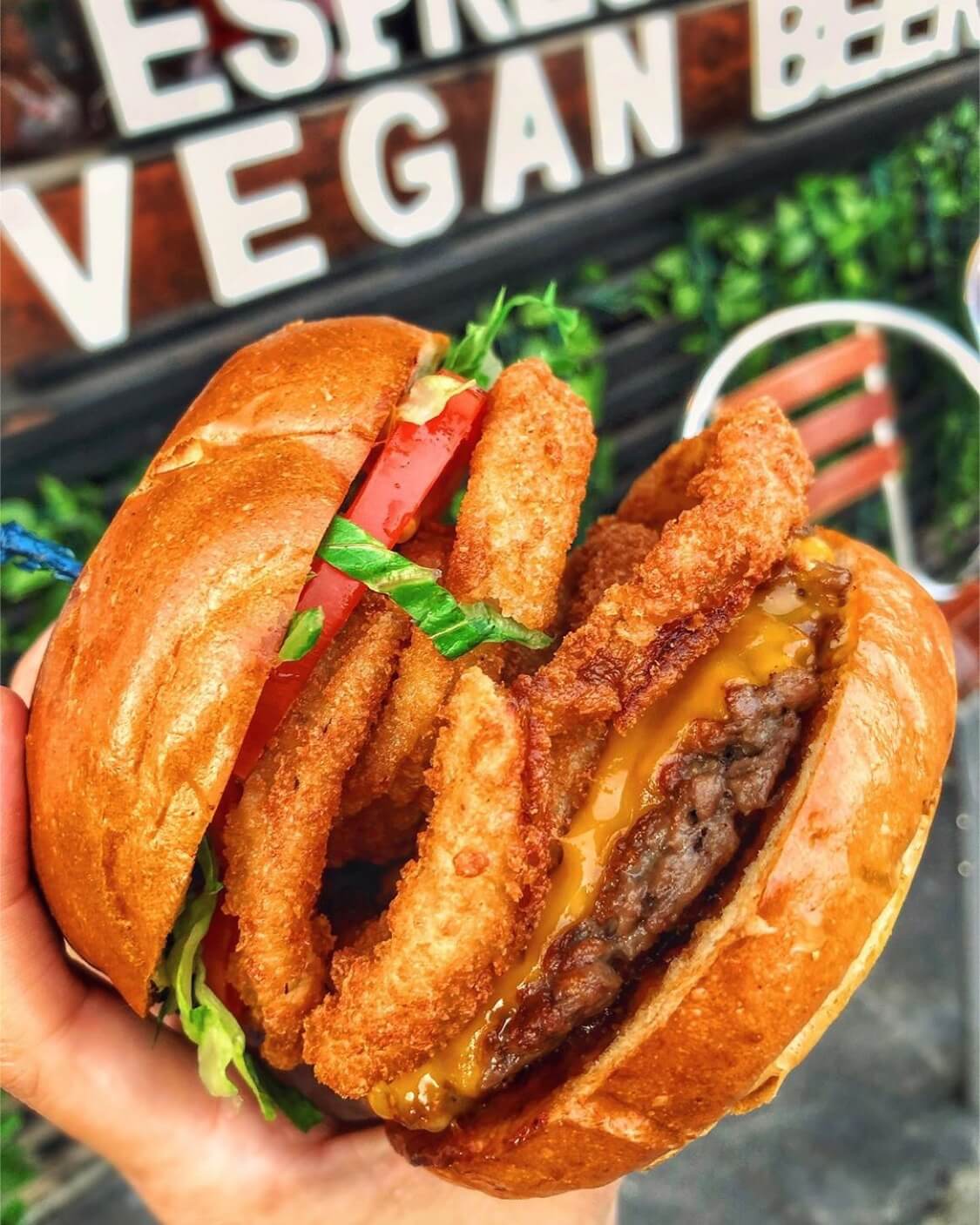 Monty's Good Burger
Koreatown and Echo Park
Christmas Eve: 11am-11pm; Christmas Day: Closed
A Dog Pile and Candy Cane Shake from Monty's is at the top of our wish list this year! This is the perfect vegan joint to bring your boo, foodie crew, or even your relatives who are skeptical of that #plantbasedlife! Burgers, shakes, fries, tots, and any customizable menu hack you could ever think of will make this Christmas Eve one for the books!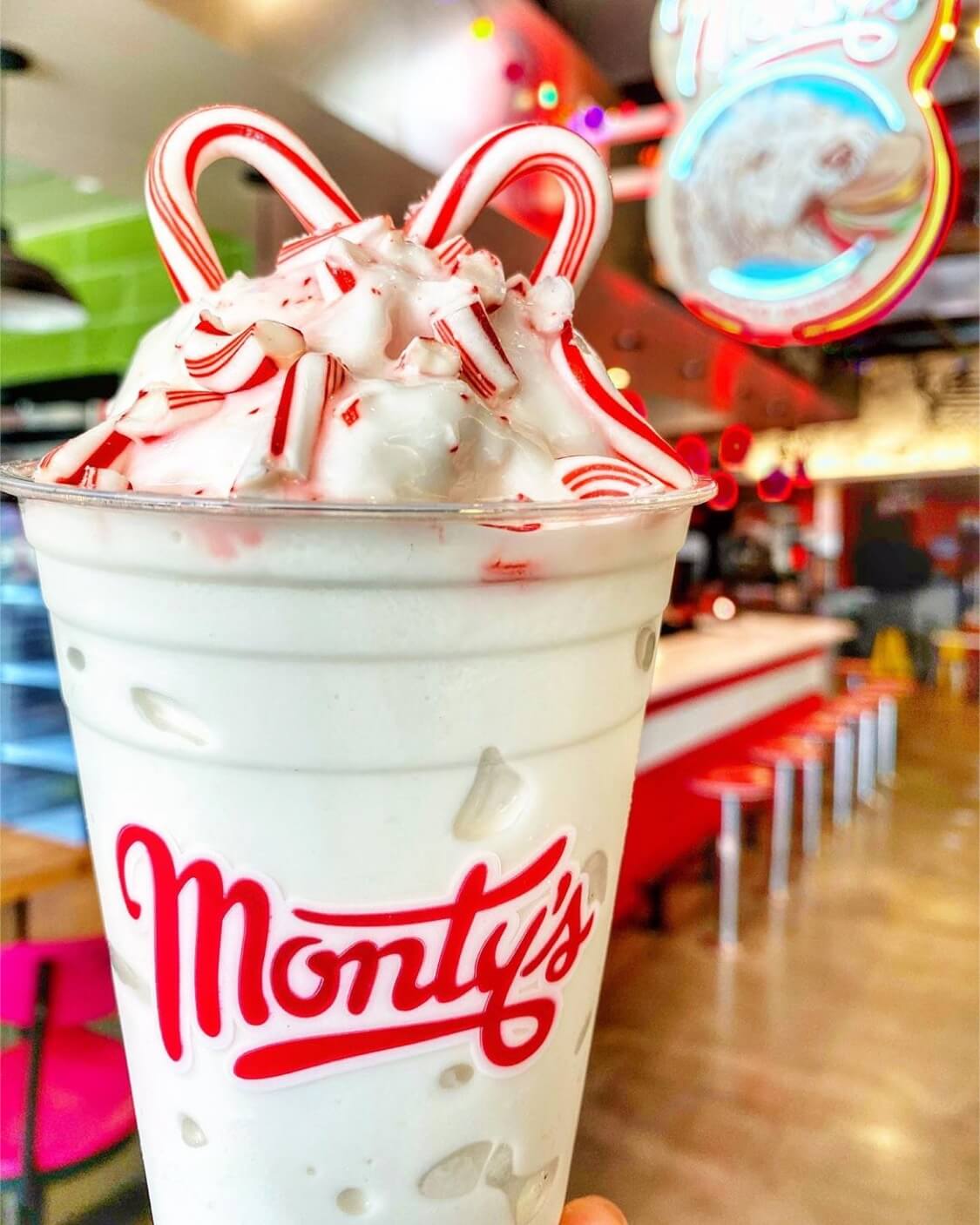 True Food Kitchen
Multiple Locations
Christmas Eve: open; Christmas Day: Closed
For a well-needed break from all of the inevitable heavy eating that comes along with the season, escape to this vegan-friendly health paradise! Their seasonally rotating menu has loads of fresh and flavorful vegan eats! Butternut Squash Soup, Cauliflower Polenta, and the Unbeetable Burger are a few dishes that caught our eye! For dessert, try Chia Seed Pudding, Vanilla Ice Cream, or their seasonal Squash Pie with graham crust and coconut whipped cream! Healthy never tasted so good!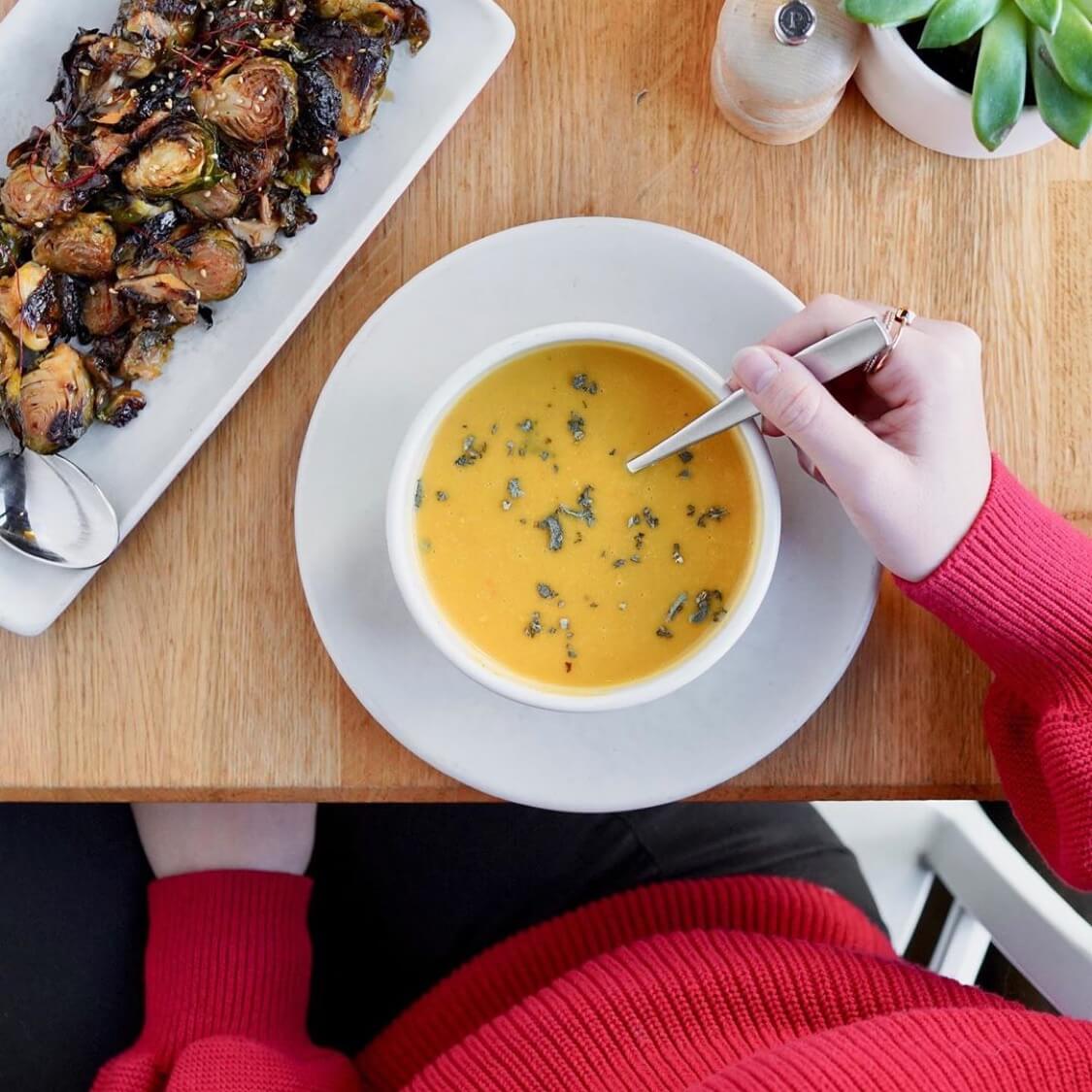 Shojin
Culver City and DTLA
Christmas Eve: 5-10pm; Christmas Day: 12-10pm
If you're in search for a romantic dinner spot, look no further! Shojin is a snazzy all-vegan Japanese restaurant with extravagant and satisfying eats. There's macrobiotic salads, sushi rolls, ramen, and appetizers galore! Make a reservation and impress your boo with a lavish night out!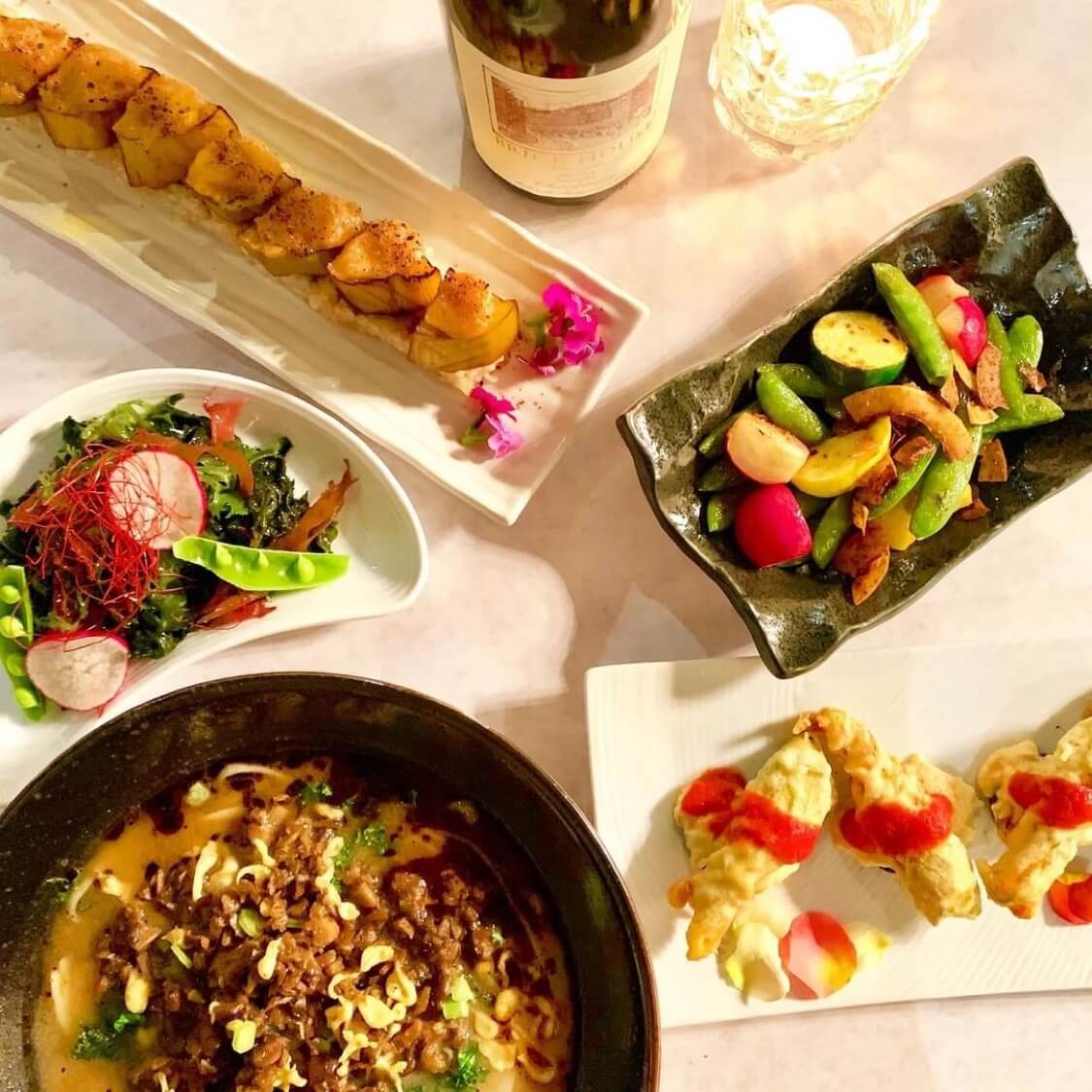 Mohawk Bend
Echo Park
Christmas Eve: 11:30am-8pm; Christmas Day: Closed
Dinner and a movie? More like dinner IN a movie! This vegan-friendly spot made its home inside an old movie theatre built in 1914! Mohawk Bend is full of unique architecture, movie posters, good vibes, and finger-licking vegan food! Their Buffalo Cauliflower with vegan bleu cheese is one of the most iconic vegan dishes in LA! They've also got stellar pizza, burgers, salads, and more!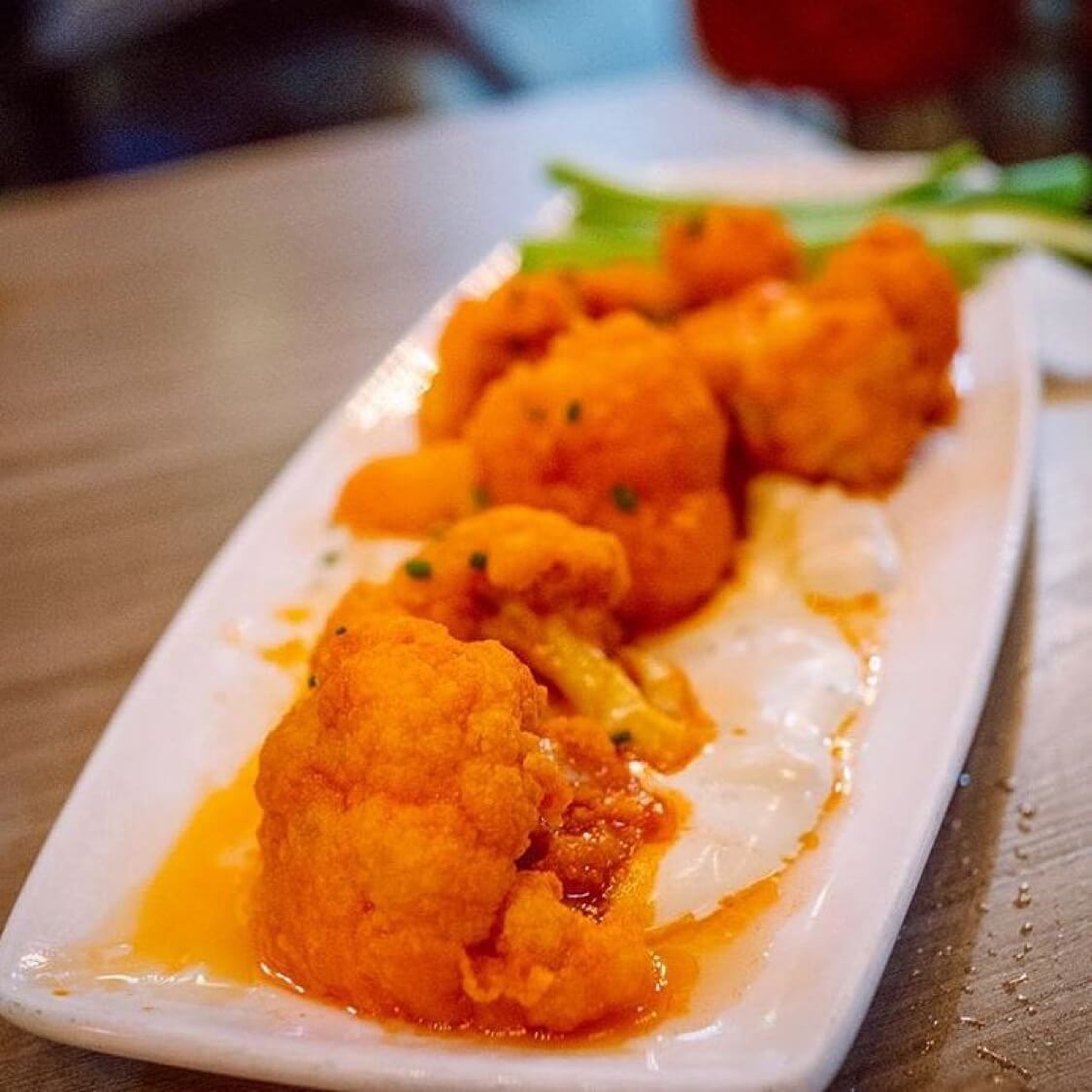 Munchies Diner
Santa Ana
Christmas Eve: 11am-11pm; Christmas Day: 9am-3:30pm
Our favorite part about Christmas morning is surprisingly not opening presents—it's the big breakfast that follows! Instead of smelling up your house with the burning of those oat flour pancakes that you can't quite master the Pinterest recipe for, leave the cooking to Munchies! Breakfast all day, amazing add-ons, and secret menu items? We're in! But wait, there's more! It wouldn't be a Munchies holiday without a special dish! Come for breakfast and stay for lunch, because you'll want to try this West Coast Chicken Gumbo by Chef Sky! It's made from 100% gluten-free whole foods and is served with garlic butter rice. Stay tuned for other traditional favorites available on Christmas Day only, while supplies last!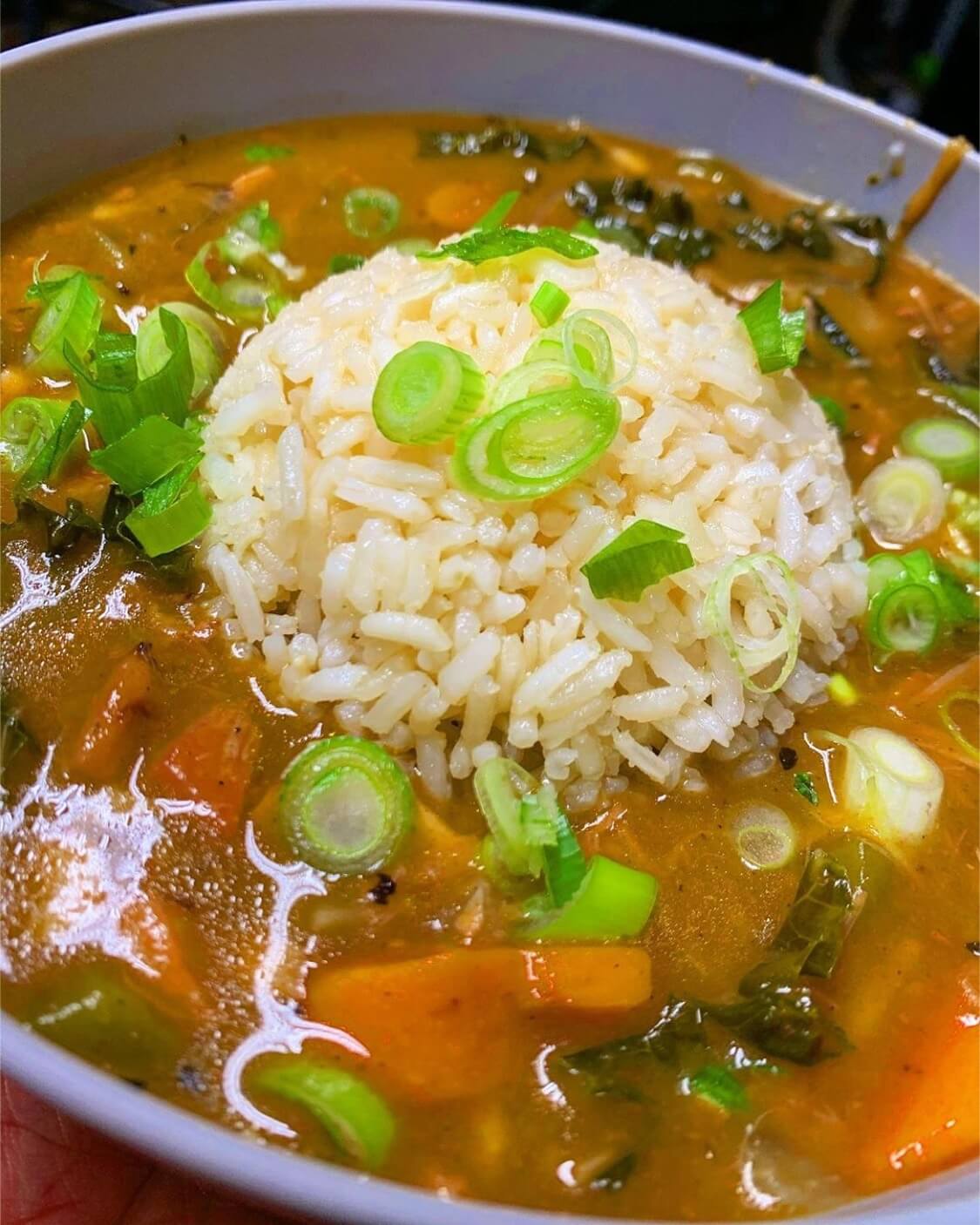 Cafe Gratitude
Larchmont, Venice, and Arts District
Christmas Eve: 8am-4pm; Christmas Day: Closed
Kick-off your crazy Christmas celebrations with great food and grounding at this aesthetically peaceful cafe! Give back this season by ordering the I Love You Bowl in collaboration with Jaden Smith's food truck. For every bowl purchased, the I Love You Restaurant food truck serves a free vegan meal to a homeless person in need on Skid Row. The bowl is loaded full of roasted yams, maple brussels sprouts, pickled onion and carrots, fresno chili, black rice and quinoa, garlic tahini, smashed avocado, and love!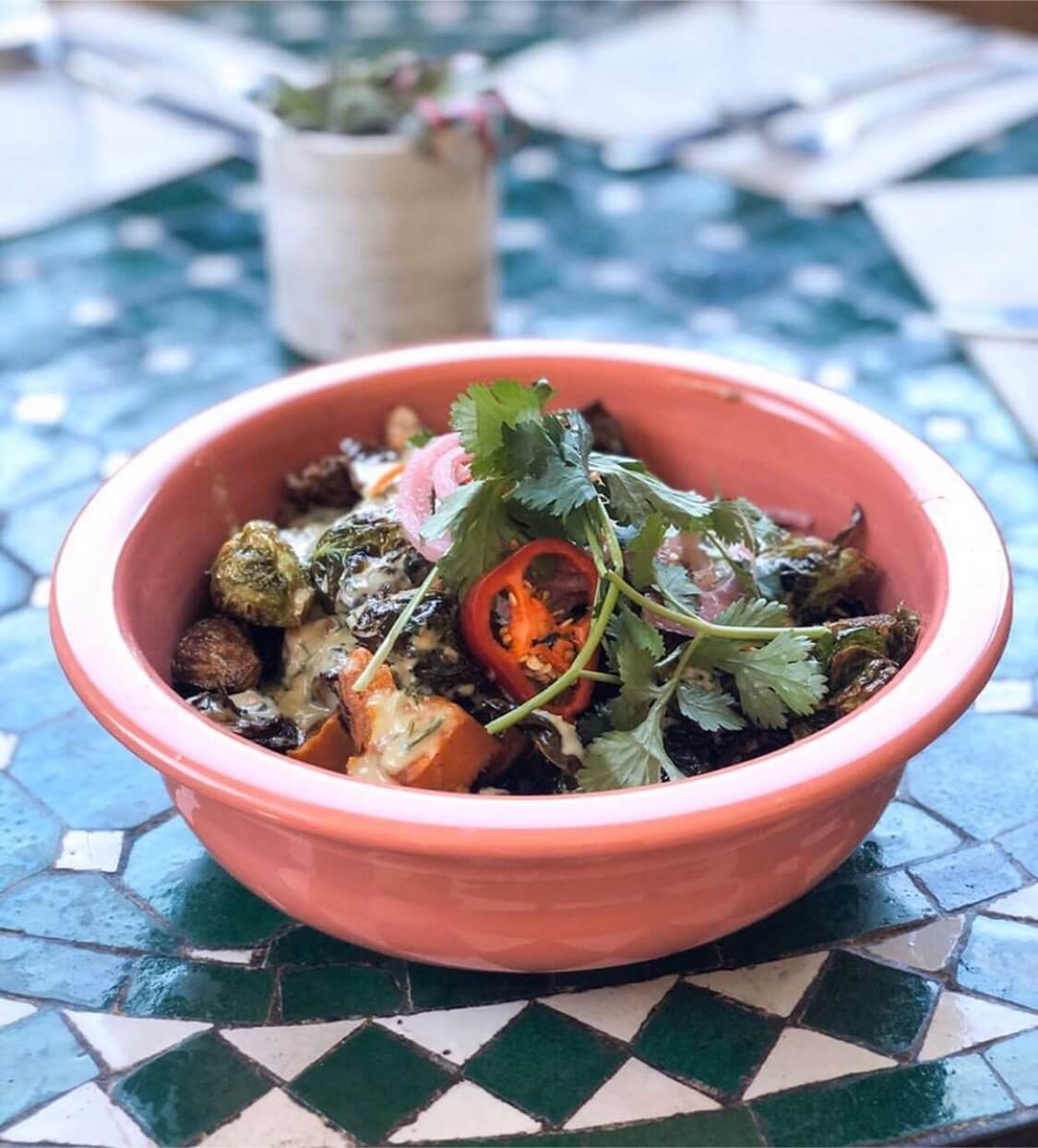 O'cado
Sherman Oaks
Christmas Eve: 11:30am-10pm; Christmas Day: Closed
Fill your holiday with the exquisite Mediterranean and Latin inspired dishes at this hip restaurant! Want a glimpse of their innovative menu? Jackfruit crab cakes, falafel burgers, tabouli salads, and more! And not only is O'cado a restaurant, but it's also a wine bar! What better to pair with a nourishing meal than a glass of vino?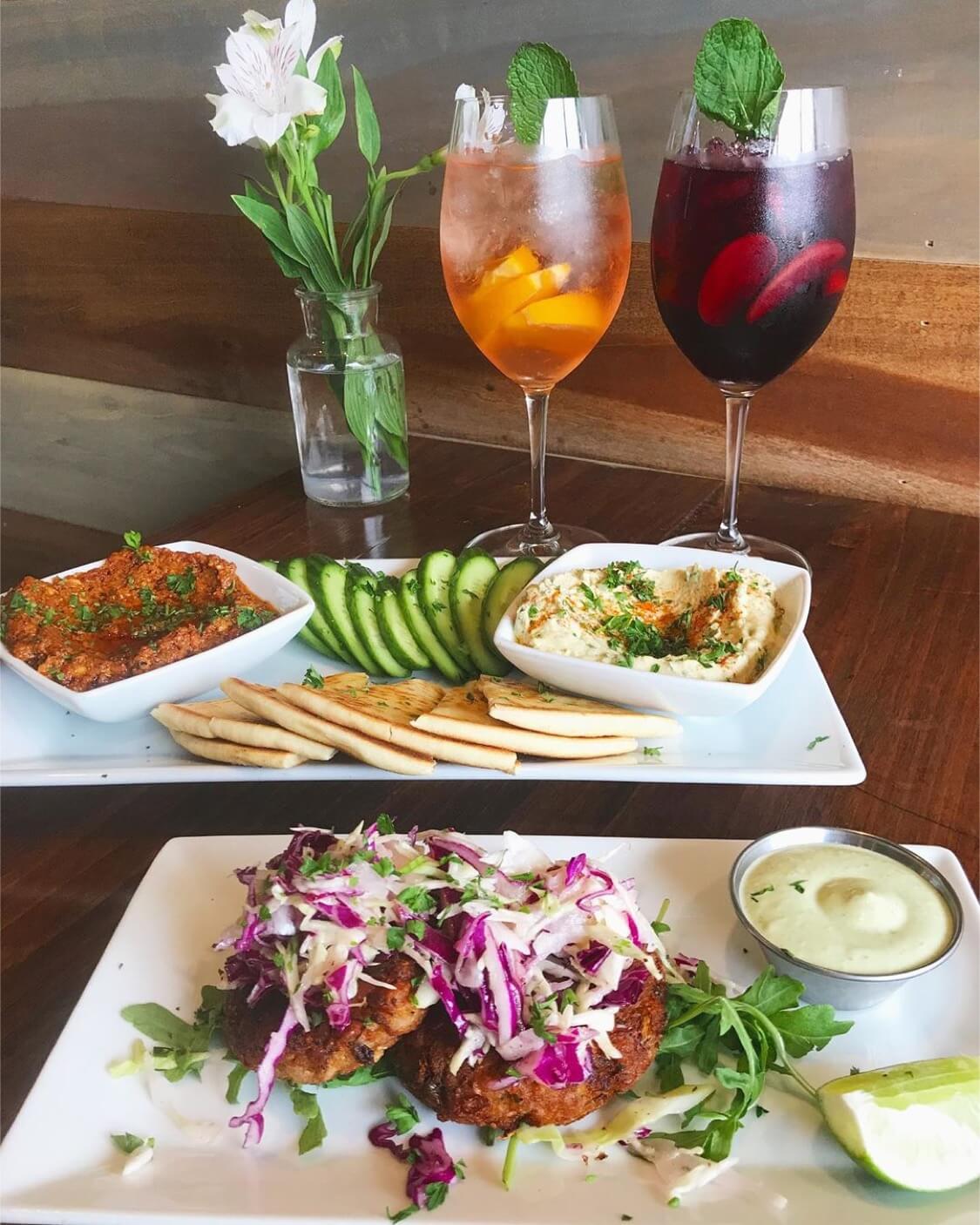 Nic's on Beverly
West Hollywood
Christmas Eve: 12pm-2:30pm & 5pm-10pm; Christmas Day: Closed
Nic's on Beverly proves to us that there are creatively delicious food and flavor combinations we didn't even know existed! Their culturally-infused menu is thoroughly crafted to wow the taste buds of the pickiest eater out there! Stop by this Christmas Eve for their chef's special to try menu items like their Chestnut Agnolotti with truffle cream and pomegranate!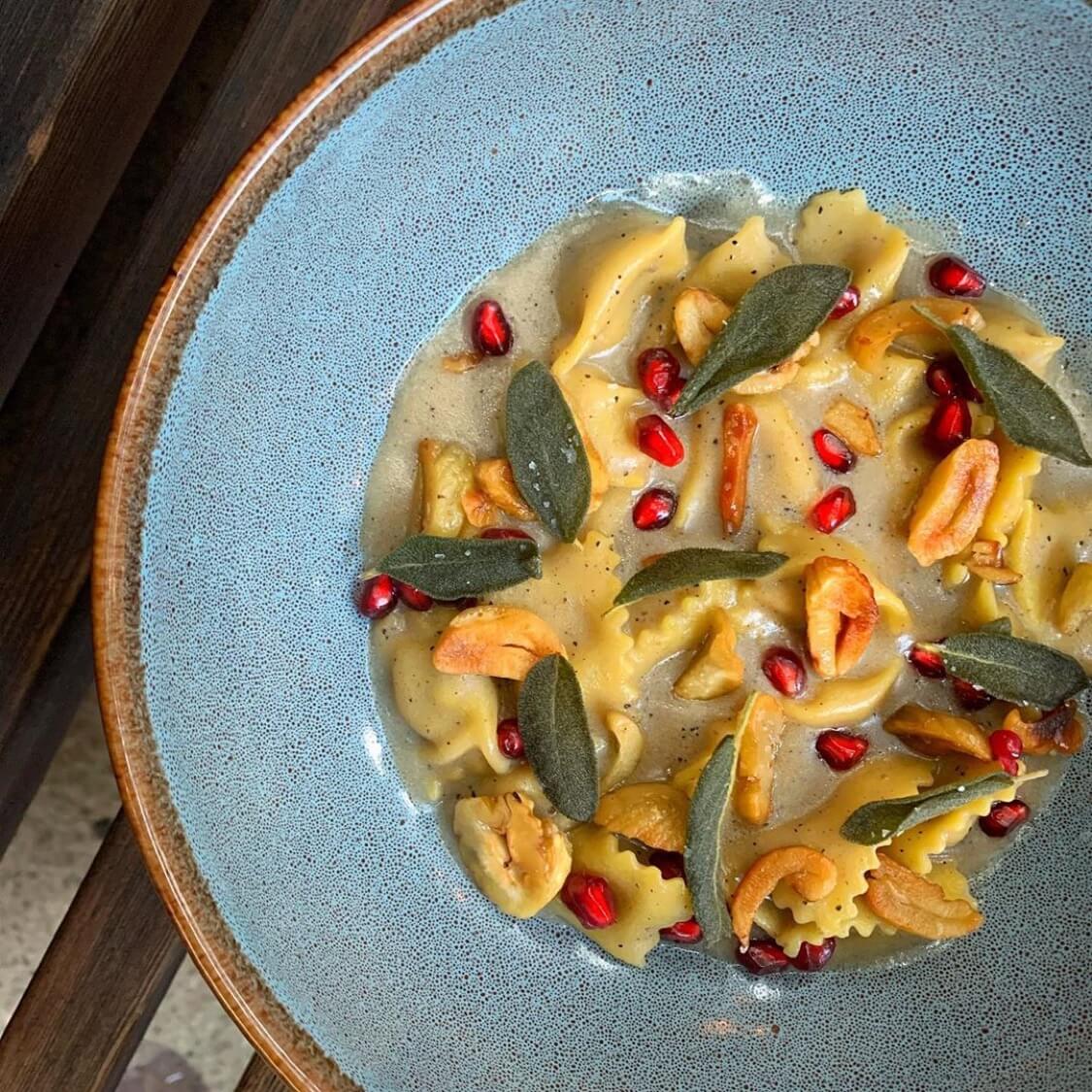 Love Amaro Pizzeria
Riverside (Delivery and Pick-up)
Christmas Eve: 11am-10pm; Christmas Day: Closed
Santa, is that you? Nope, it's Love Amaro Pizzeria! Stay in your Christmas onesie all day and order vegan pizza straight to your door! Embrace sleigh-side service of pizza, pasta, salad, soup, and more! There are family packs, combos, and gluten-free options to please all! Text your order to 719-310-9283!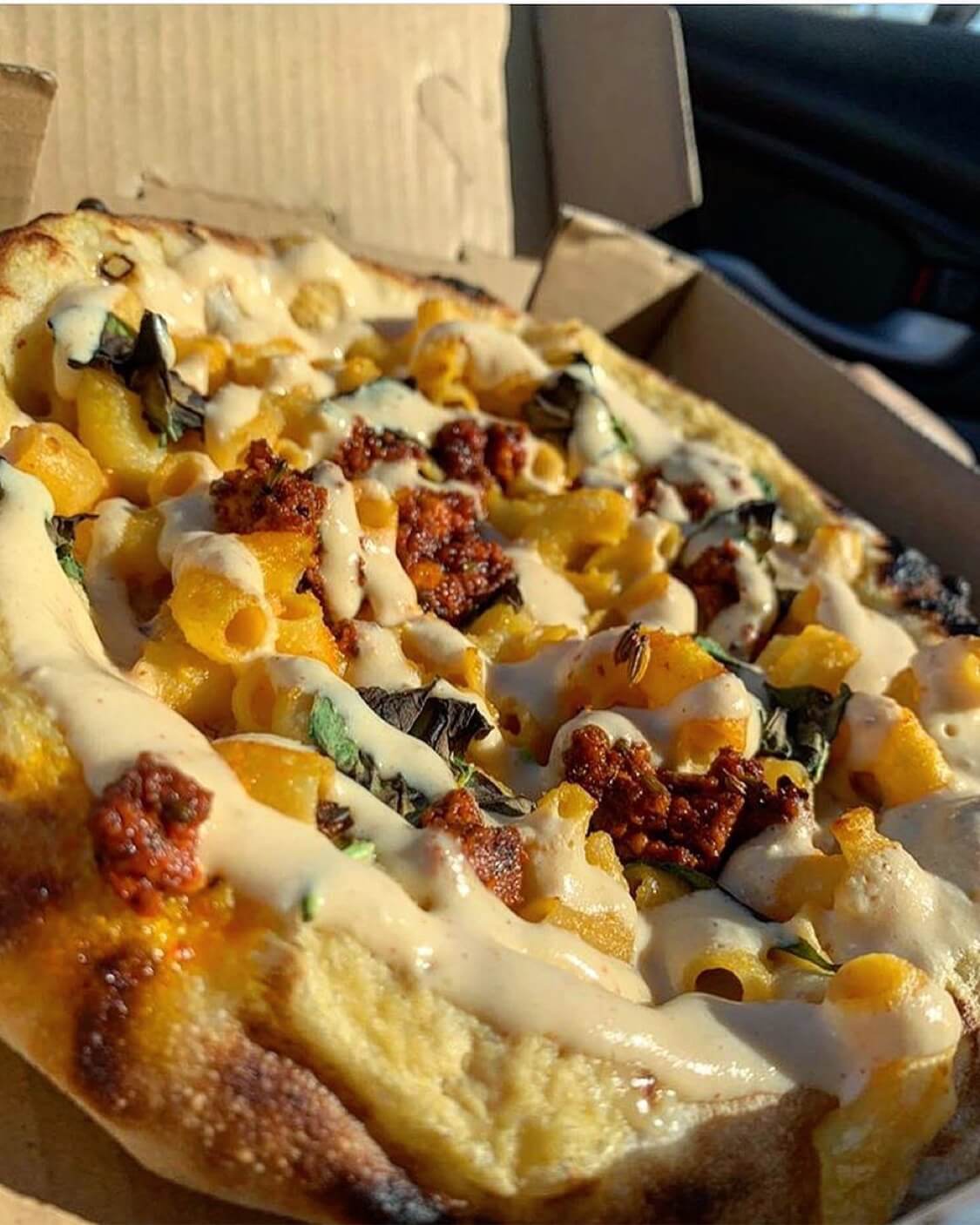 Allie Mitchell
@alliemitch
Allie is a writer, musical theatre performer, yoga instructor, and walking vegan restaurant directory. On any given day, you can catch her making tofu scramble, scouring Trader Joe's for new plant-based products, or watching The Lizzie McGuire Movie! Visit her website at alexandrammitchell.com.
Articles by Allie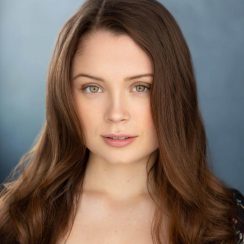 More from VegOut
Subscribe Now
Get the premier vegan food and lifestyle magazine delivered to your door (or inbox!)
Order the magazine!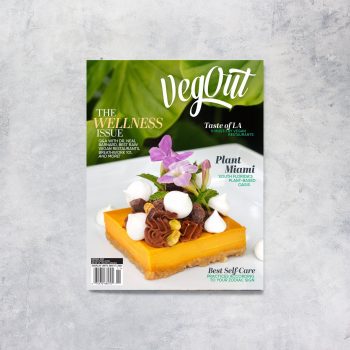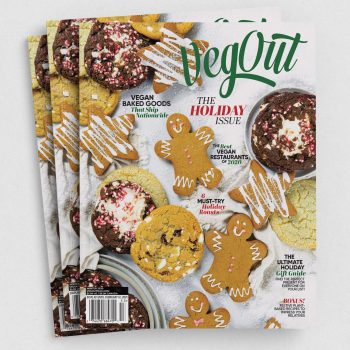 Navigation