From gluten-free to cupcakes in a jar, this list has it all!
Once upon a time, vegan cupcakes were limited to store-bought, vanilla, and overpriced. Luckily, our options have expanded exponentially, and there are now countless vegan bakeries and restaurants whipping up plant-based versions of your favorite dessert. Here are 7 places to find a delicious vegan cupcake in Los Angeles.
Westlake Village & Nationwide Shipping
A dedicated vegan, gluten-free bakery on the border of Ventura County, Karma Baker offers a variety of sweets, from custom cakes to seasonal gingerbread houses. Their cupcake offerings include traditional cupcakes in flavors such as Pina Colada and Red Velvet, as well as their famed cupcakes in a jar, which are available in Chocolate, Pink Lemonade, and Red Velvet.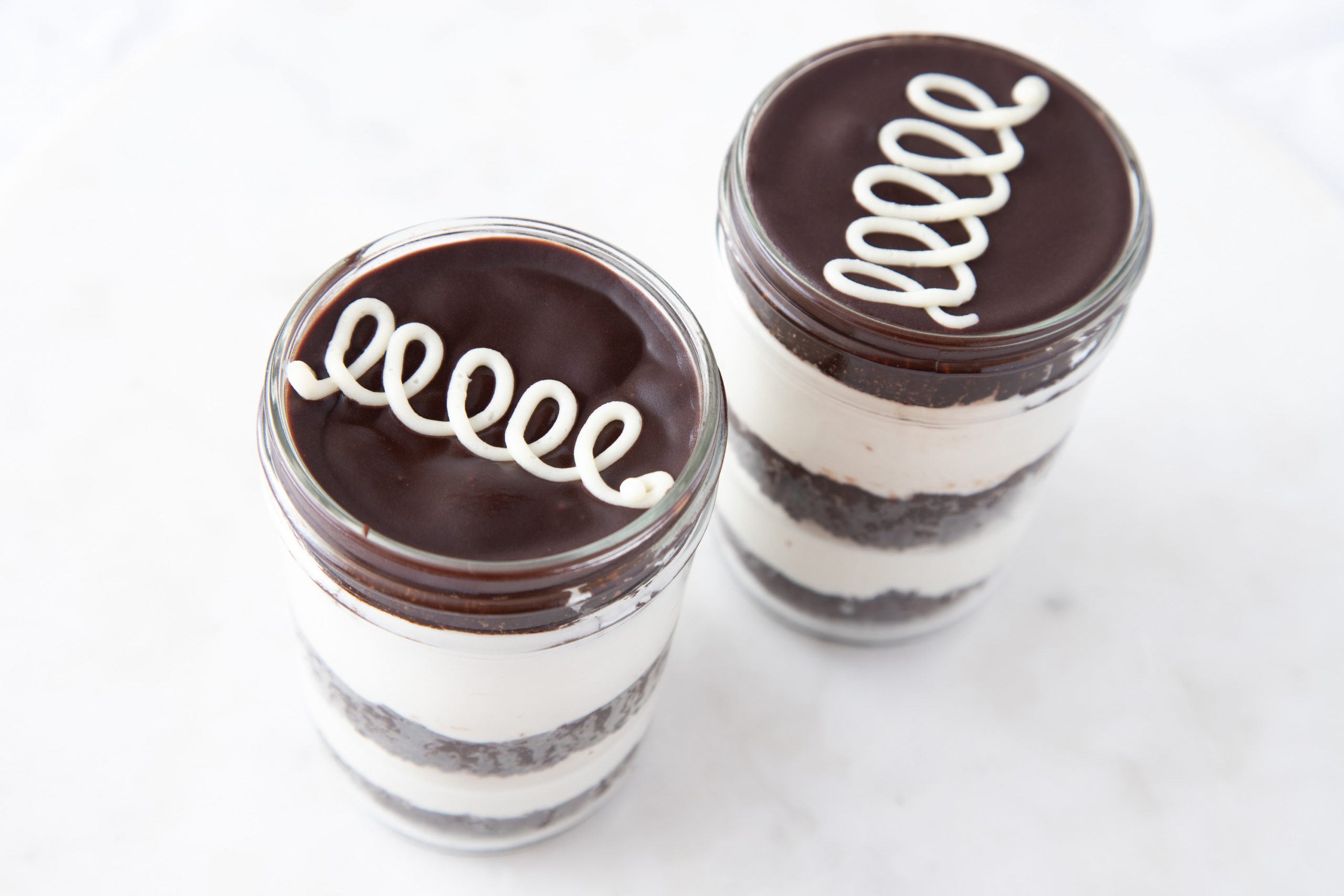 Larchmont & Santa Monica
The popular New York-based gluten-free, vegan bakery has been a staple in LA long before vegan baked goods were trendy. Current cupcake offerings at Erin McKenna's Bakery include Vanilla, Carrot, Chocolate, Brownie, and Red Velvet.
Boyle Heights
A popular spot for both vegans and those with allergies, everything at Cake Girl is vegan, soy-free, gluten-free, wheat-free, and nut-free. Popular vegan cupcake flavors include Strawberry Churro and Cookies 'n' Cream, and the December cupcake of the month is Chocolate Peppermint.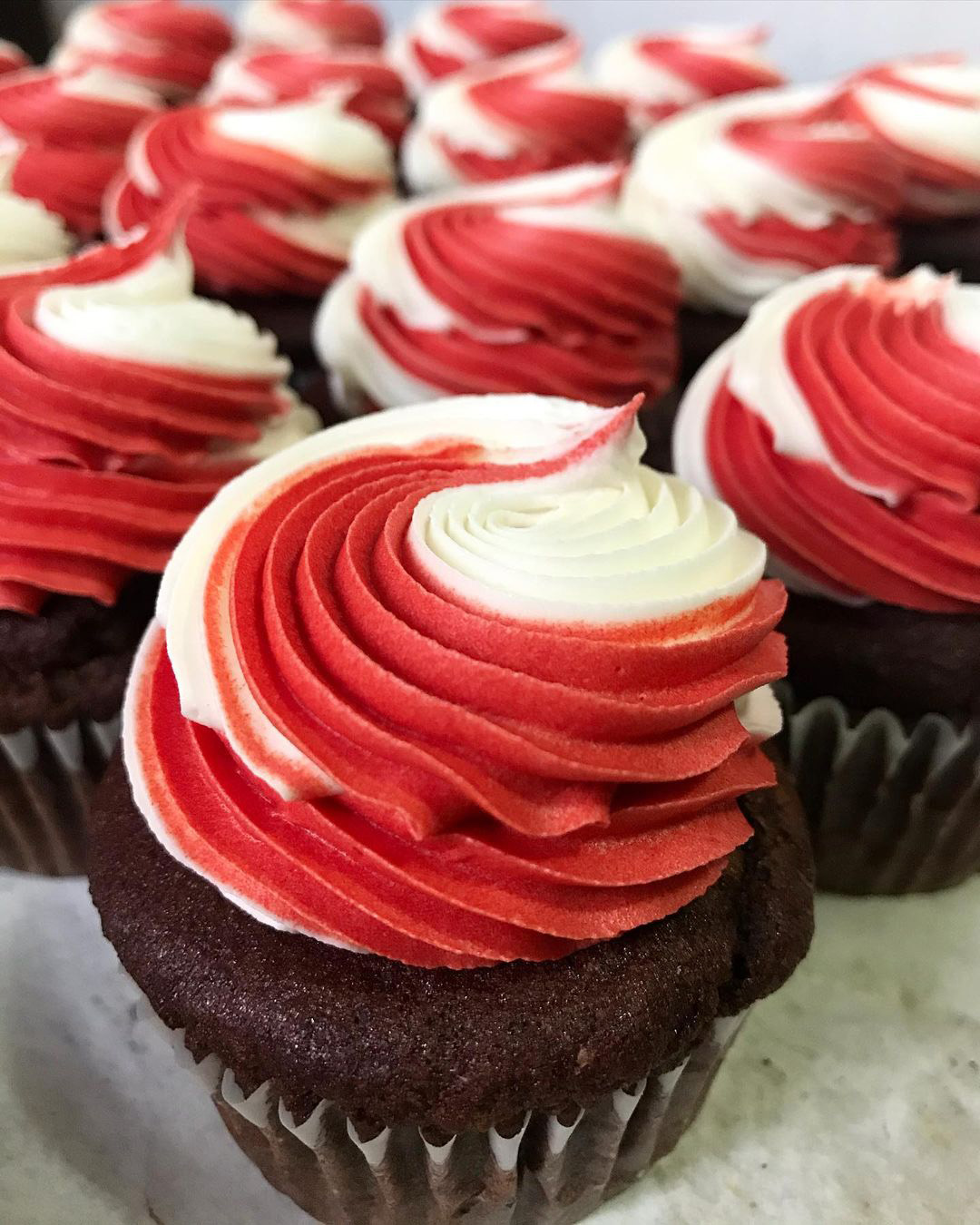 Local Pickup/Delivery & Nationwide Shipping
Yvonne's Vegan Kitchen has been providing vegan, gluten-free cupcakes, donuts, and specialty desserts to grocery stores and cafes across Southern California for years. Online orders can be placed on their website for delivery or local pickup at their commercial kitchen in Pasadena. Current cupcake offerings include Chocolate Mocha and Vanilla Buttercream.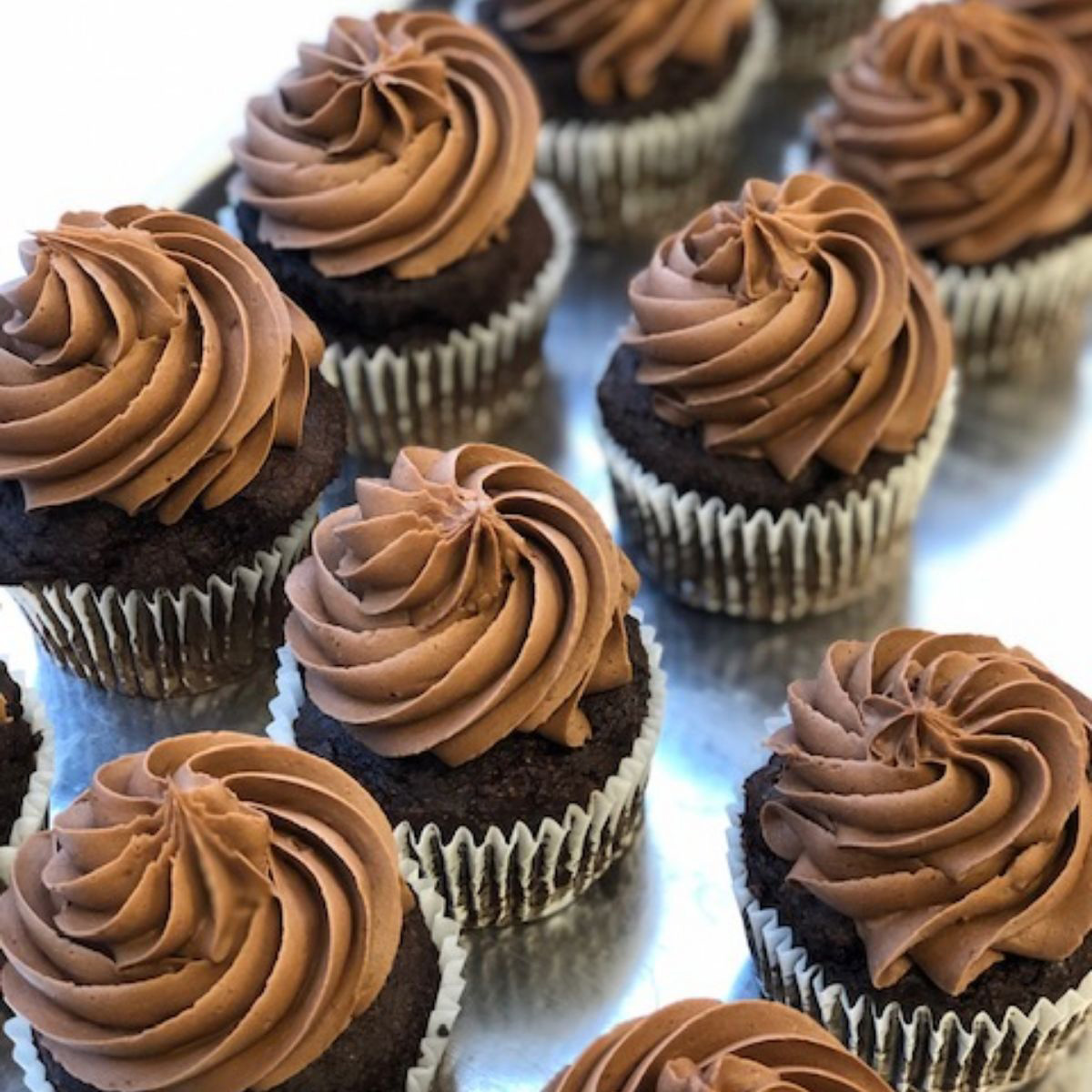 Long Beach
Baked Vegan Sweets has been a welcome addition to the Long Beach vegan food scene, offering custom cakes, savory breakfast items, and a variety of cupcakes and pies. There will always be four vegan cupcake flavors at the shop: Funfetti, Chocolate, a rotating flavor that changes seasonally, and a dedicated gluten-free option that also rotates seasonally.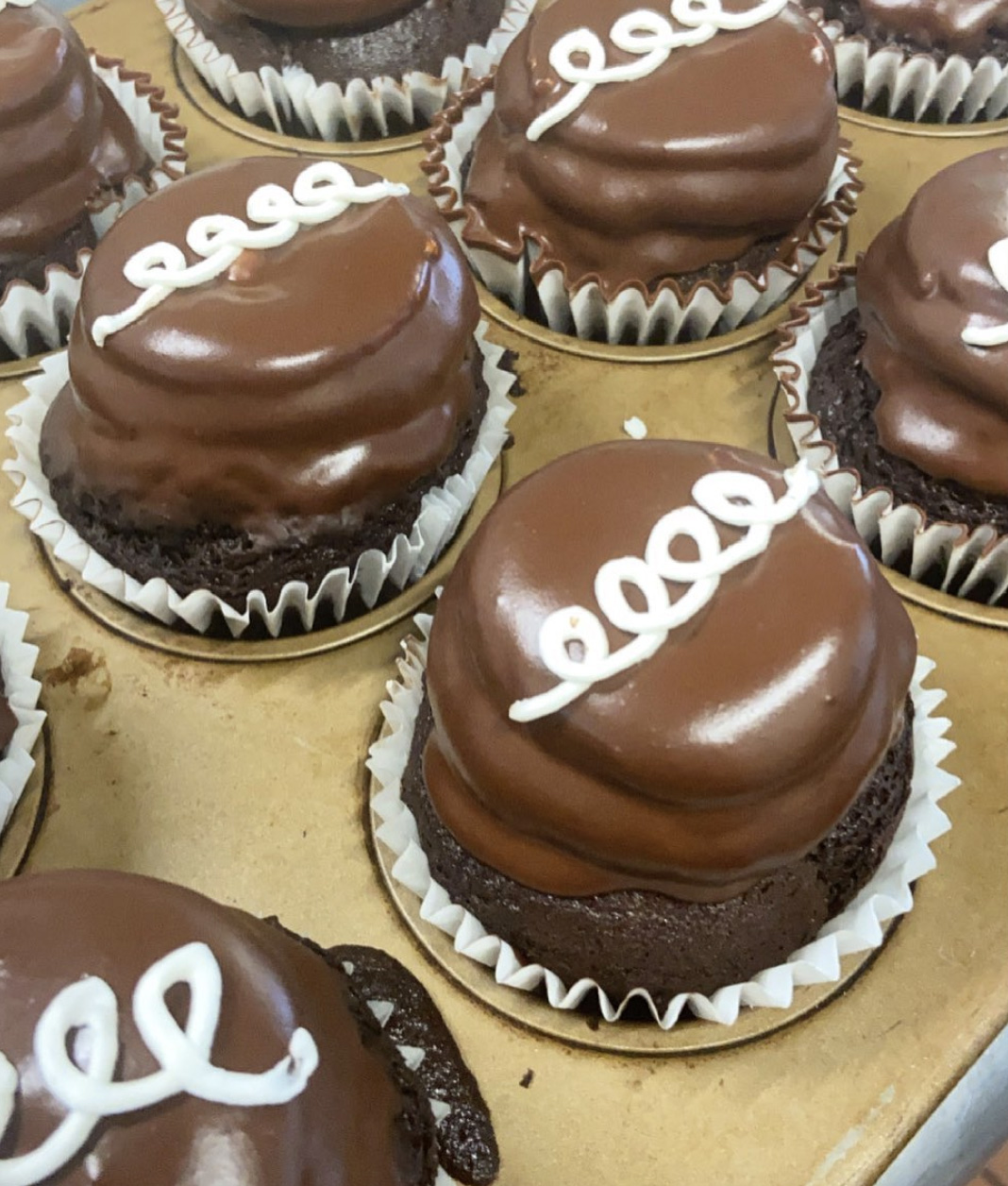 Highland Park
Vegan-Friendly
A cozy vegetarian cafe, Kitchen Mouse is a local favorite for an early breakfast, catered lunches, and delicious baked goods. All bakery items are always vegan and gluten-free, and they have a rotating selection of cupcakes available. Current offerings include chocolate, vanilla, and strawberry.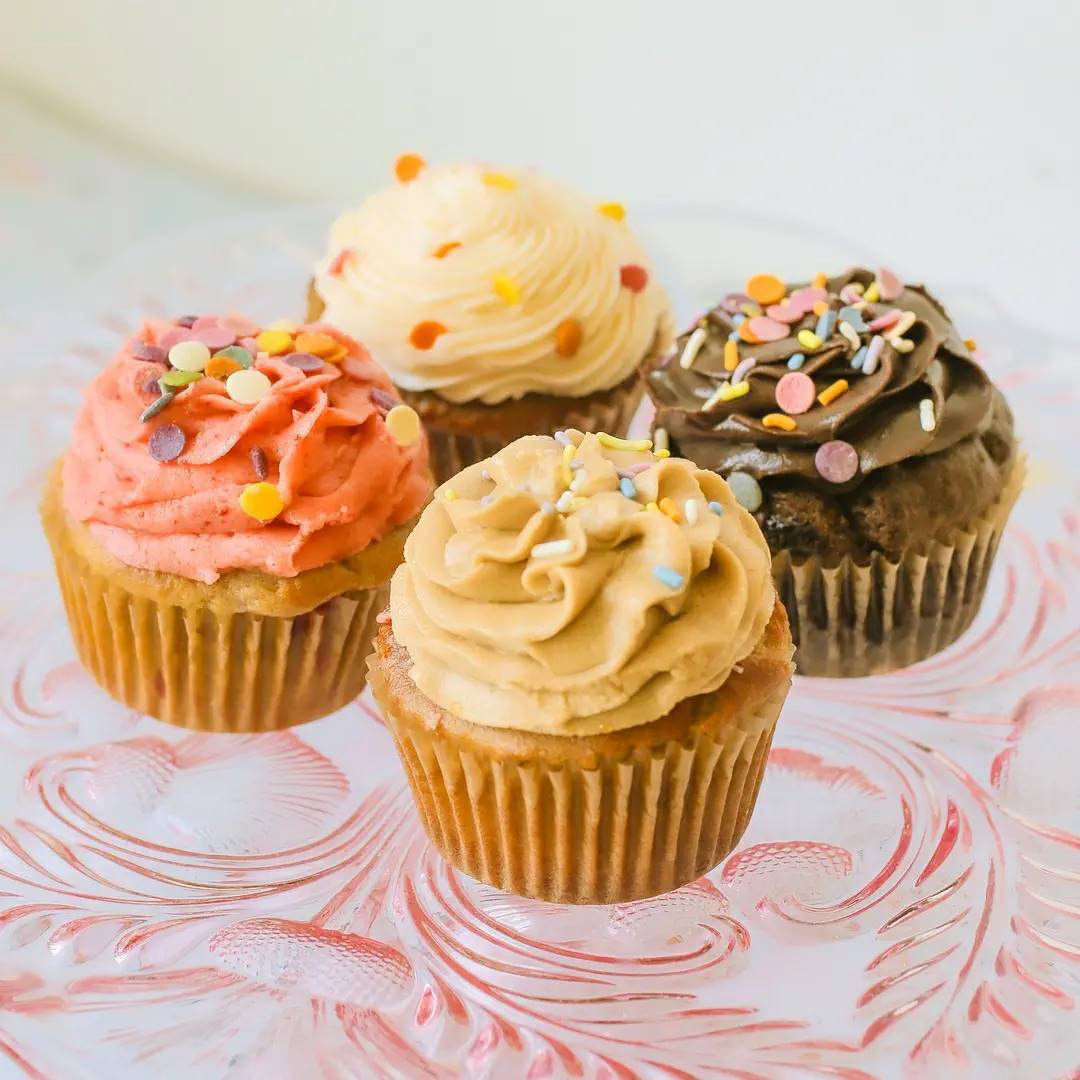 Fountain Valley
Vegan-Friendly
Sensitive Sweets is an allergy-friendly bakery specializing in sweets that are vegan, gluten-free, soy-free, coconut-free, nut-free, and sesame-free. Current cupcake flavors include Red Velvet, Pumpkin Spice, Cinnamon Sugar, and Banana Chocolate Chip.