Back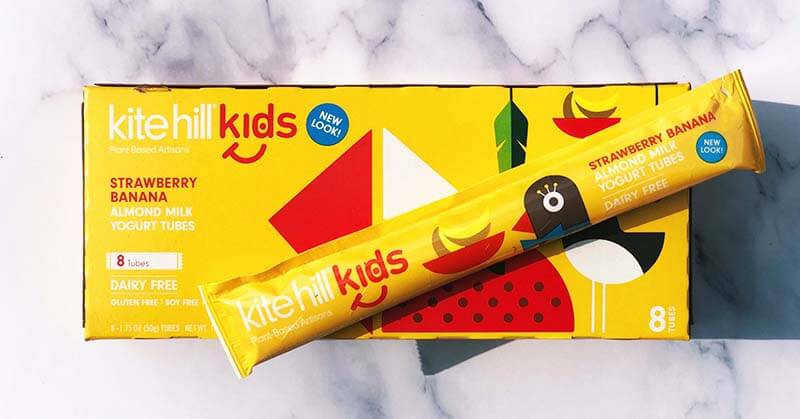 Top 15 Nostalgic Vegan Snacks
These snacks are the vegan versions of all your childhood favs! Wish you could go back to the days of trampoline jumping, devouring yummy afterschool snacks, and not having to worry about paying bills? While we can't help you with your bills, we can definitely help you track down the plant-based versions of all your favorite childhood eats! From Cheetos, Goldfish, and Hot Pockets to M&M's and Little Debbie Snacks, there's a vegan alternative for just about any popular food item from your past! Get the tissues ready, because these snacks are nostalgic AF!
PeaTos
PeaTos brings on the heat with their Fiery Hot Crunchy Curls. These finger-licking snacks, reminiscent of Hot Cheetos, will give you the feeling of eating junk food––without all the junk! With four grams of protein and three grams of fiber per serving, these sustainable pea-based powerhouses are too hot to miss out on! Is it snack time yet?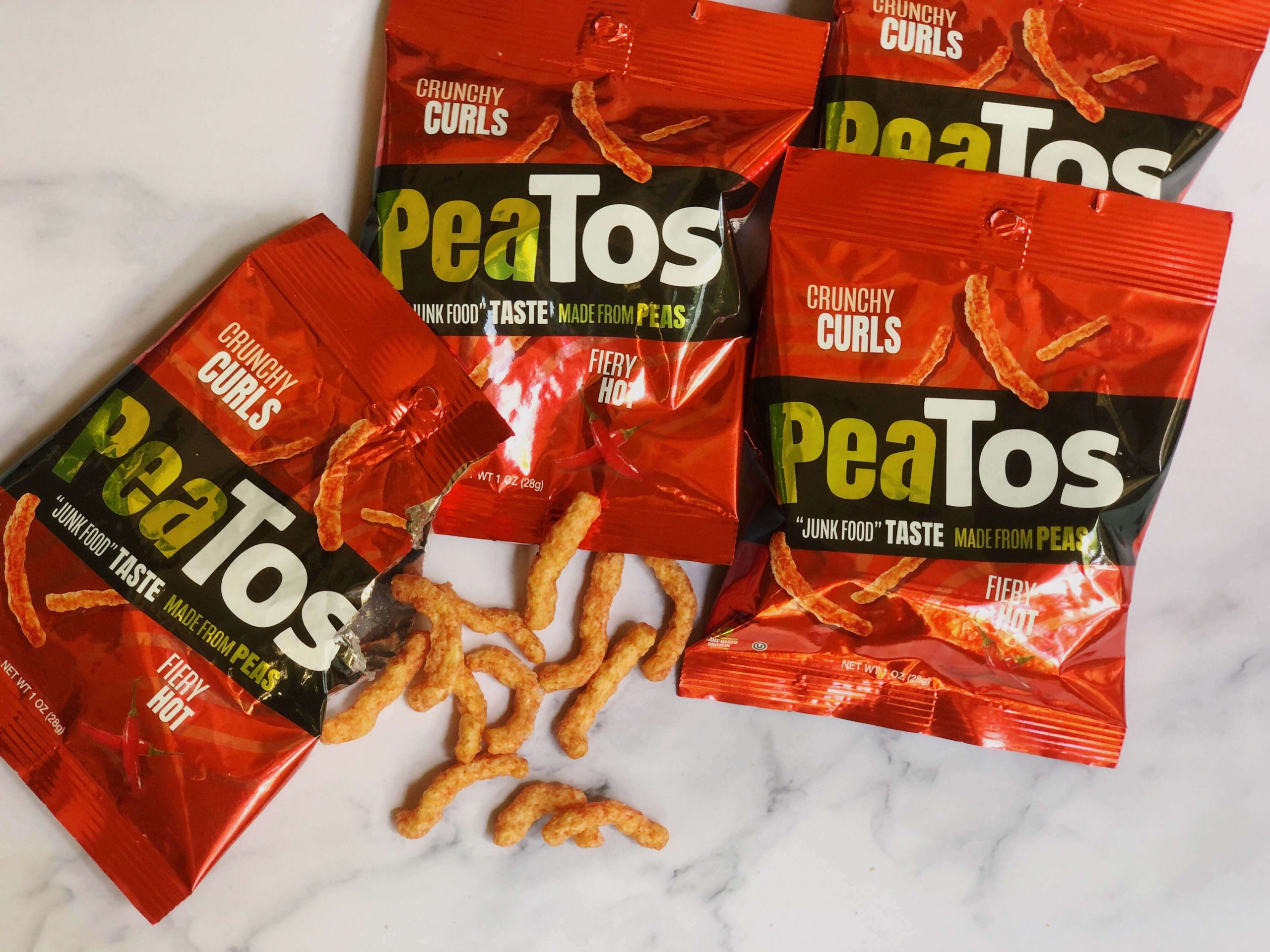 No Whey Foods
These crunchy, colorful, and chocolatey cuties are the healthier and tastier relatives to classic M&M's! No Whey's Choco NoNo's are vegan, gluten-free, and soy-free––basically, they're the epitome of allergen-friendly. Where do these tasty treats get their coloring from? Spirulina, carrot, radish, blackcurrant, pumpkin, and lemon concentrate. Pour yourself a handful and get snacking!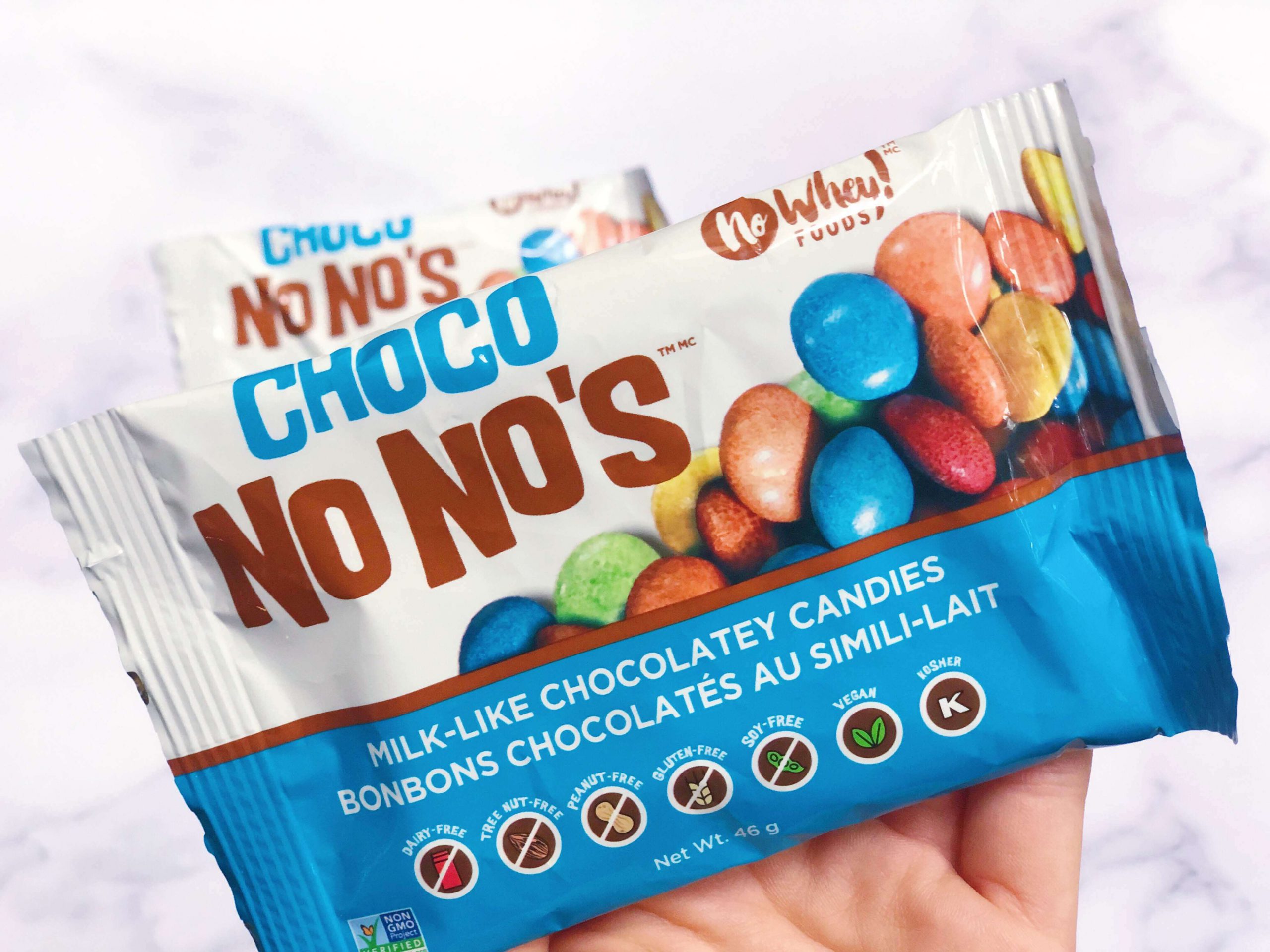 Pizza Pot Pie
Alpha Foods
Enjoy the warm, comforting flavors of pizza in the palm of your hands! This Pizza Pot Pie from Alpha Foods is the tastiest plant-based rendition of the microwavable snack found in every household in the early 2000's, Hot Pockets! Nestled inside a crave-worthy crust, you'll uncover meatless sausage-style crumble, grilled veggies, dairy-free mozzarella, and tomato sauce. Alpha Foods also offers other nostalgic snacks like their Chik'n Nuggets, Chik'n Fajita Burritos, and more!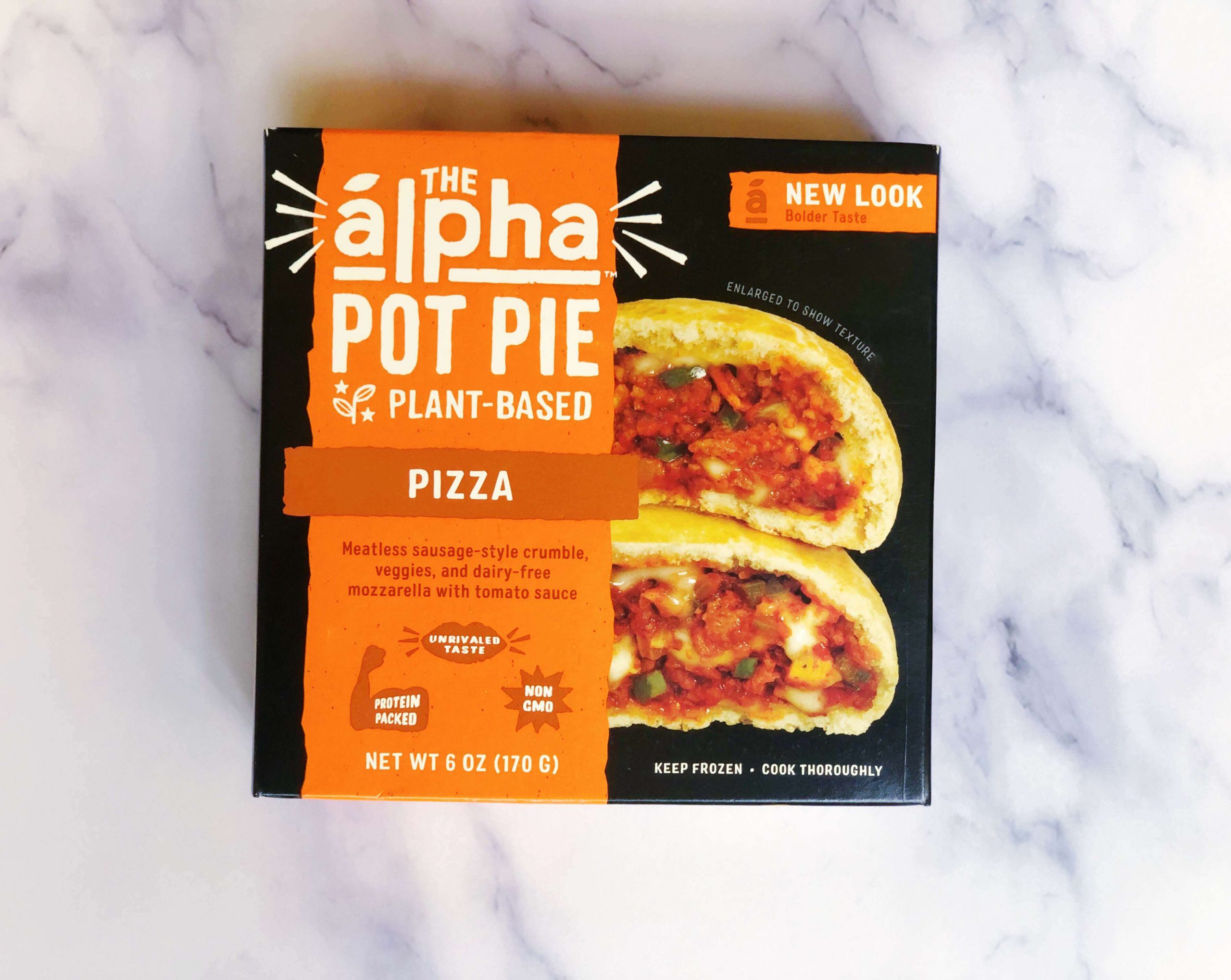 Rule Breaker Snacks
Remember all those times you would dig to the bottom of your lunch box to pull out your coveted (and super sugary) Little Debbie snack? Now there's a new pre-packaged treat in town––this time without dairy, gluten, nuts, or all that added sugar! Rule Breaker snacks created vegan and guilt-free Chocolate Chunk, P'nutter Chocolate Chip, and Birthday Cake Blondies, as well as Deep Chocolate Brownies. These make for the perfect bite to fulfill the needs of anyone's sweet tooth, on a healthier note! Not only that, but they recently dropped their brownies and blondies in bite-size form. Because what's cuter than fun-size brownie bites? Nothing! Oh, and did we mention chickpeas are the first ingredient? Holla!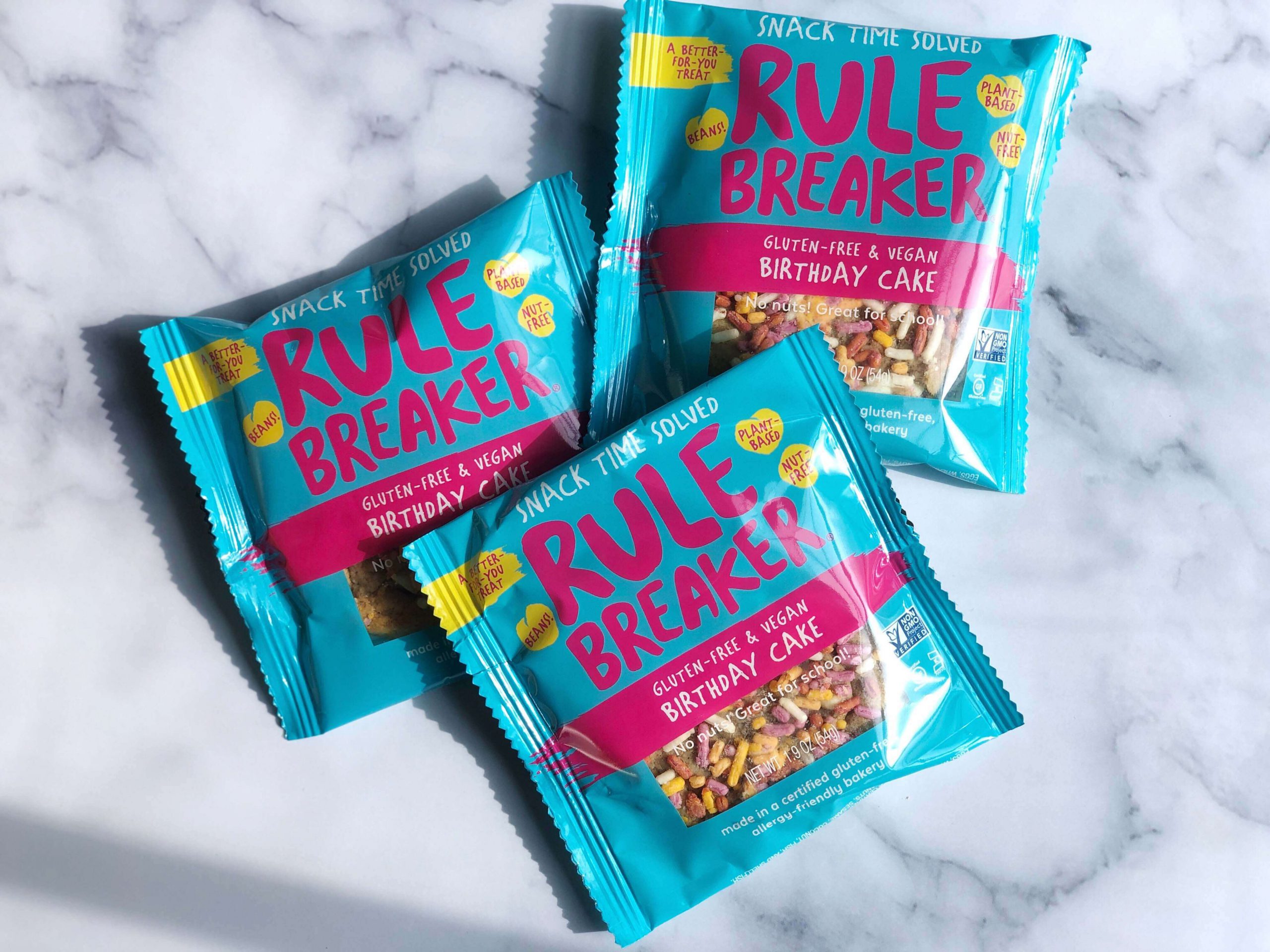 Cheddar Style Deluxe Cheeze Sticks
Daiya
There's nothing like peeling back the wrapper on a cheese stick bursting in flavor––as long as it's vegan, of course! Yep, Daiya has the veganized version of just about every dairy product out there, including these soy-free and gluten-free Cheddar Style Deluxe Cheeze Sticks. Throw one into your lunch bag (or straight into your mouth) for a savory and succulent snack! Some other Daiya products that will take you back include their Deluxe Cheezy Mac, Non-Dairy Frozen Dessert Bars, and their coconut yogurt Duets (a la YoCrunch).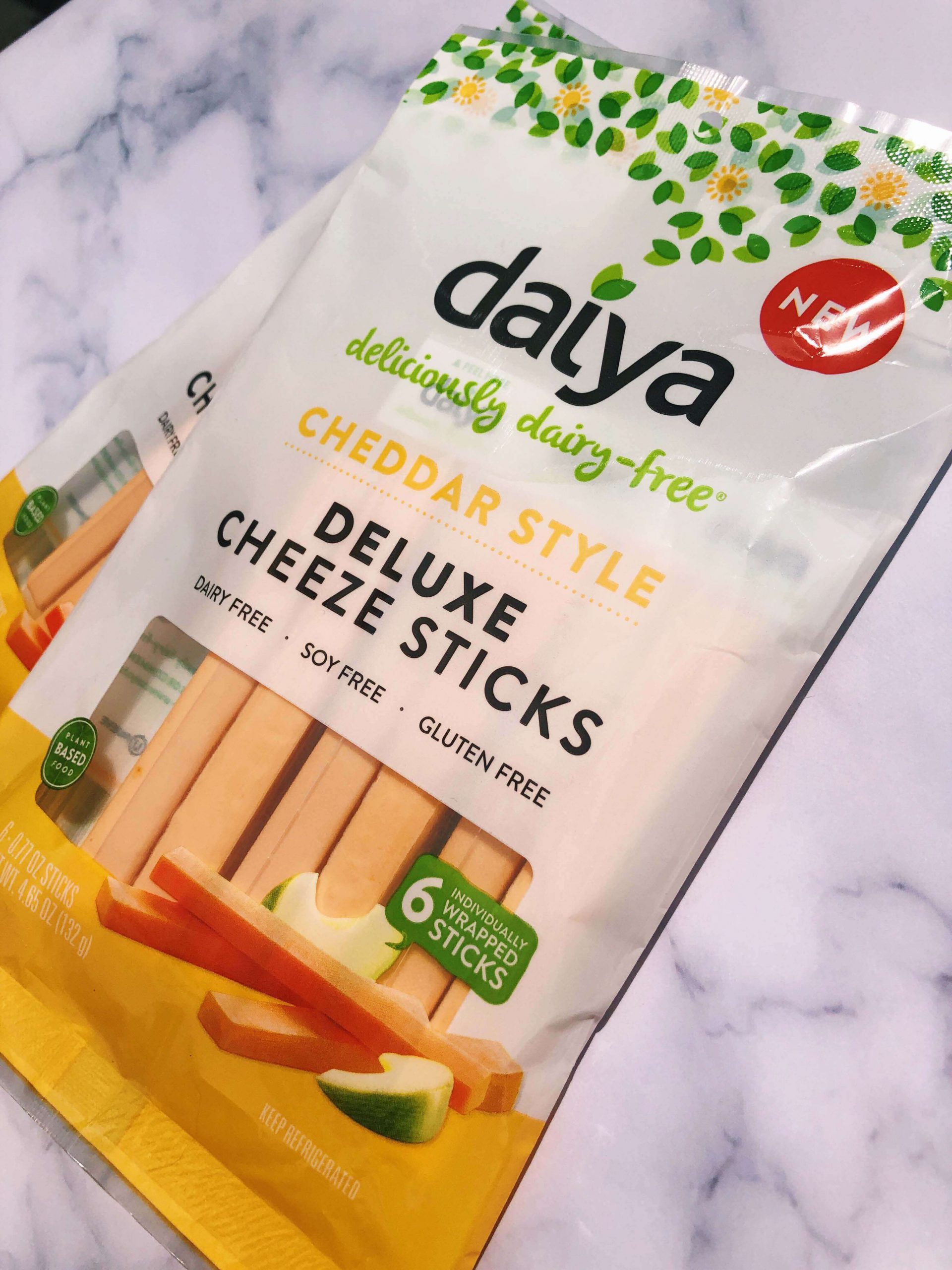 Turmeric Crisps
Vegan Rob's
Who knew happiness could be contained in a can? Vegan Rob's captures the essence of every child's favorite chips, Pringles! These Turmeric Crisps are seasoned with the oh-so-popular yellow Ayurvedic super spice and a hint of black pepper. They also come in Dragon and Cauli flavors! Did anyone else ever sandwich two of these curled chips in your mouth to resemble duck lips? Let's bring it back! Oh, and if you were a fan Cheeto Puffs back in the day, Vegan Rob's has perfected the airy and crunchiness in their Puffs––in eight different varieties!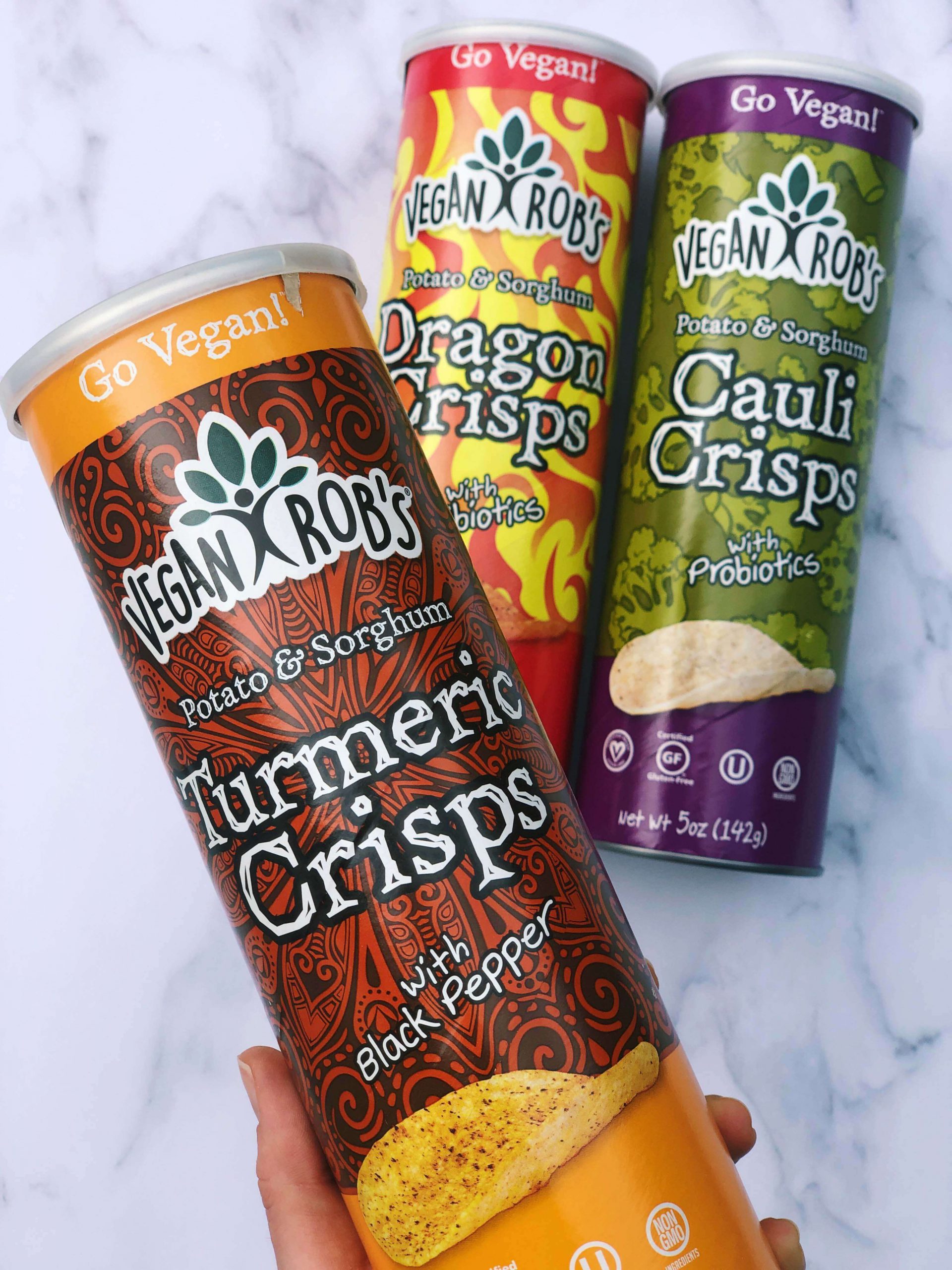 Nelly's Organics
Did anyone else always beg their parents to buy them a Snickers bar while waiting in the grocery store checkout line? While some mainstream fruity-flavored candies are "accidentally vegan," basic chocolate bars are impossible to find plant-based. Nelly's to the rescue! The owner, Carla, started making these treats for her kids when she went vegan. After sharing them with friends and family, she decided to sell them so everyone could enjoy these healthy "candy" bars! These chocolate-coated refrigerated cuties "taste like the good stuff, without all the bad stuff." They're gluten-free, heart-healthy, certified organic, and high in vitamins and minerals! Aside from the Snickers-reminiscent Nutty Nougat flavor, there's a plethora of other nostalgic varieties in Coconut, Caramel Nougat, Peanut Butter and Coconut, Chunky Almond, and more!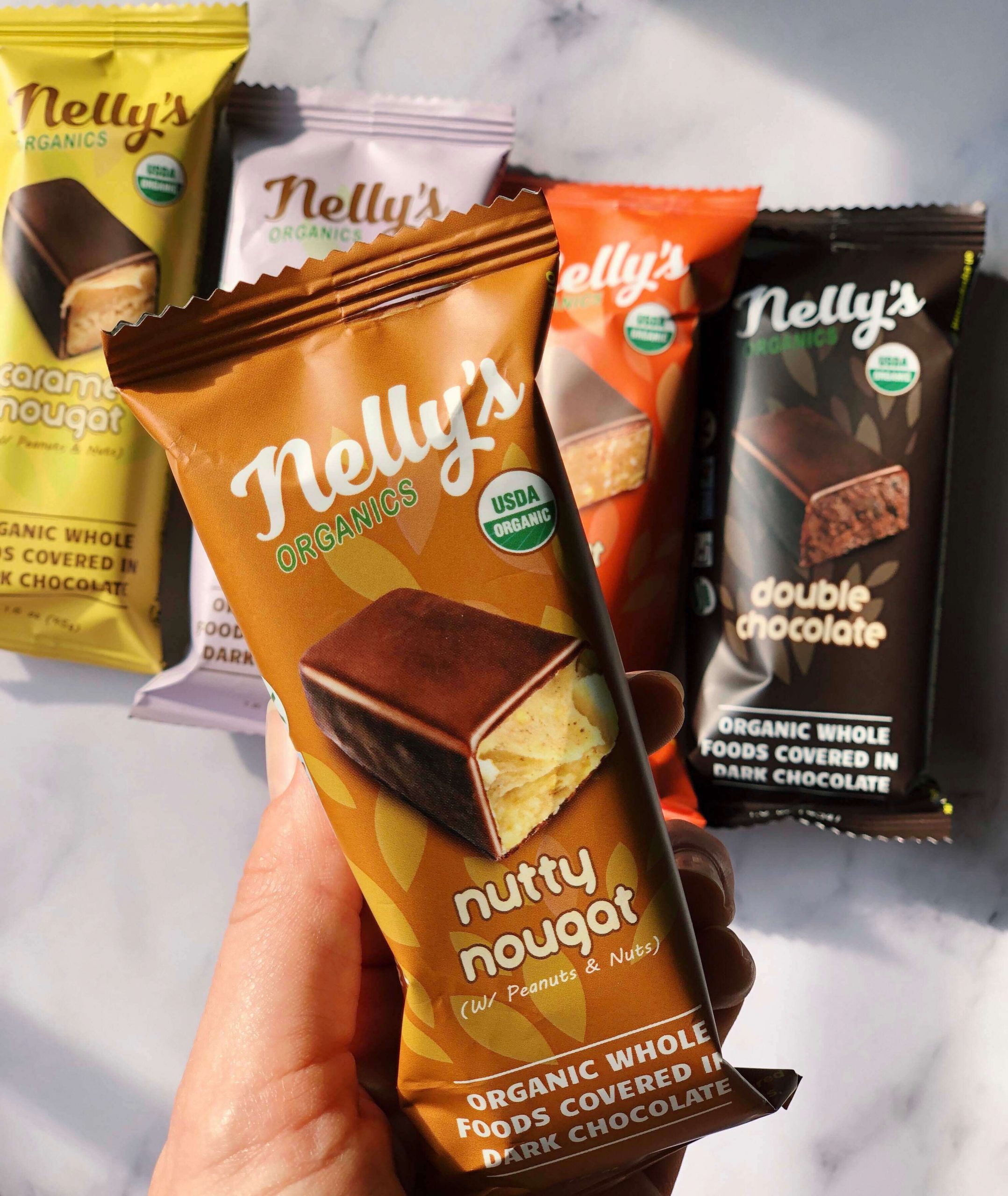 Pizza Bagels
Rachel's Cosmic Cuisine
Do you ever think about what life was like before iPhones? Ah yes, the golden days of going bike riding through the neighborhood, climbing trees, or doing whatever other outdoor activity you enjoyed as a young tot. What was even better than frolicking outside was coming inside to refuel with the warm Bagel Bites resting on the kitchen table. Fast forward to the world of iPhones, TikTok, and having to pay your monthly utility bill, one thing remains true––the craving of pizza snacks! Thanks to these Pizza Bagels by Rachel's Cosmic Cuisine, you can satisfy your youthful hunger with all-vegan ingredients! This savory snack is available in Classic Two Cheese or Vegan Pepperoni. Can't decide? Get one box of each! Whichever variation you choose, expect a flavor-blast to the past! Pizza Bagels are currently available at select stores in Los Angeles with hopes to expand nationwide very soon.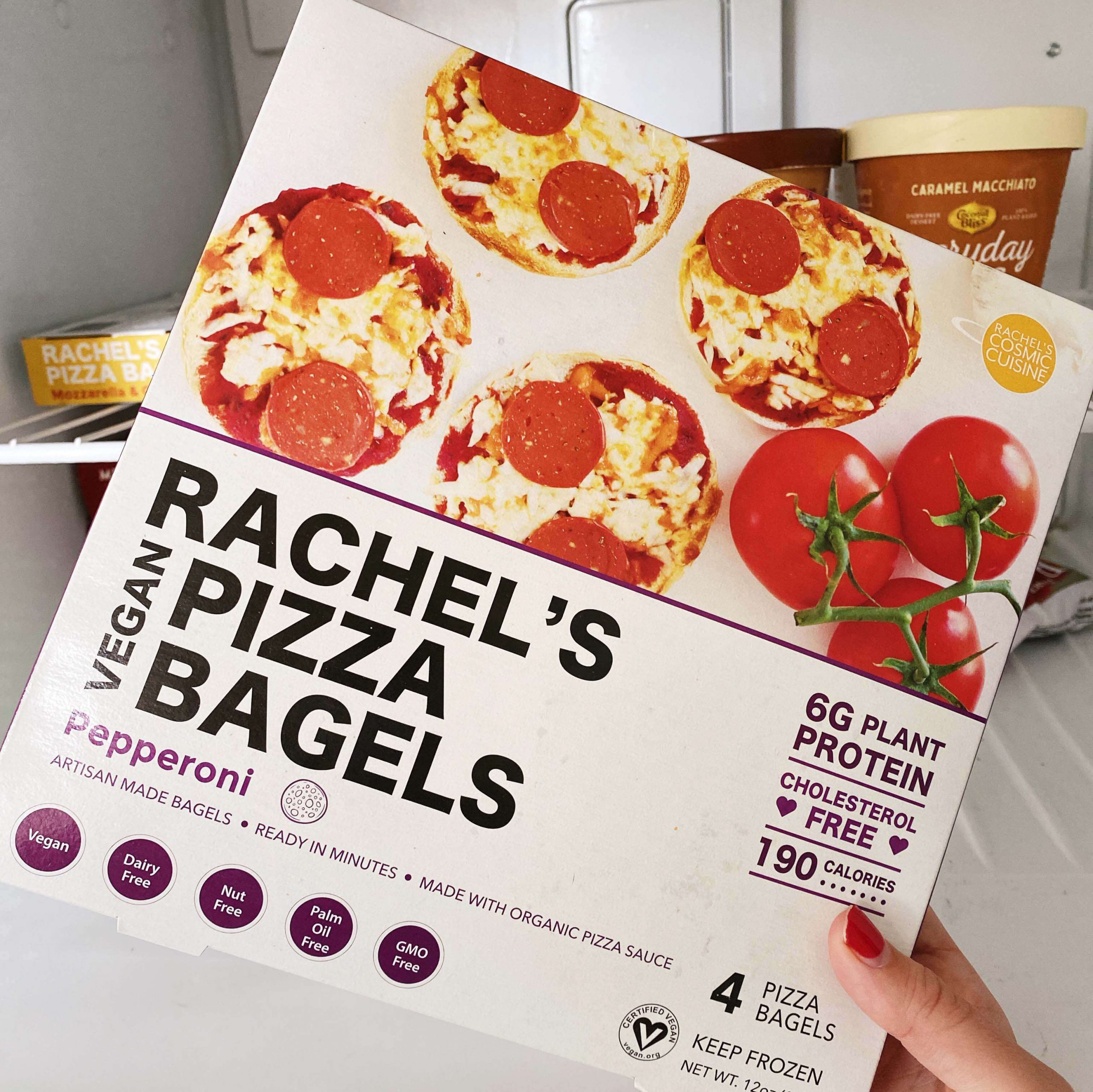 Hippeas
Opening a bag of Cool Ranch Doritos was one of the best things in the world as a kid! What's the best thing in the world as an adult (or kid, or tween, or grandma, or whatever you are)? Opening up a bag of these plant-based Rockin' Ranch Tortilla Chips! These rave-worthy crunchy triangles are organic, gluten-free, and non-GMO. And yes, they'll leave that flavorful powdery residue on your fingers that you all secretly lick––yes, even you, Karen!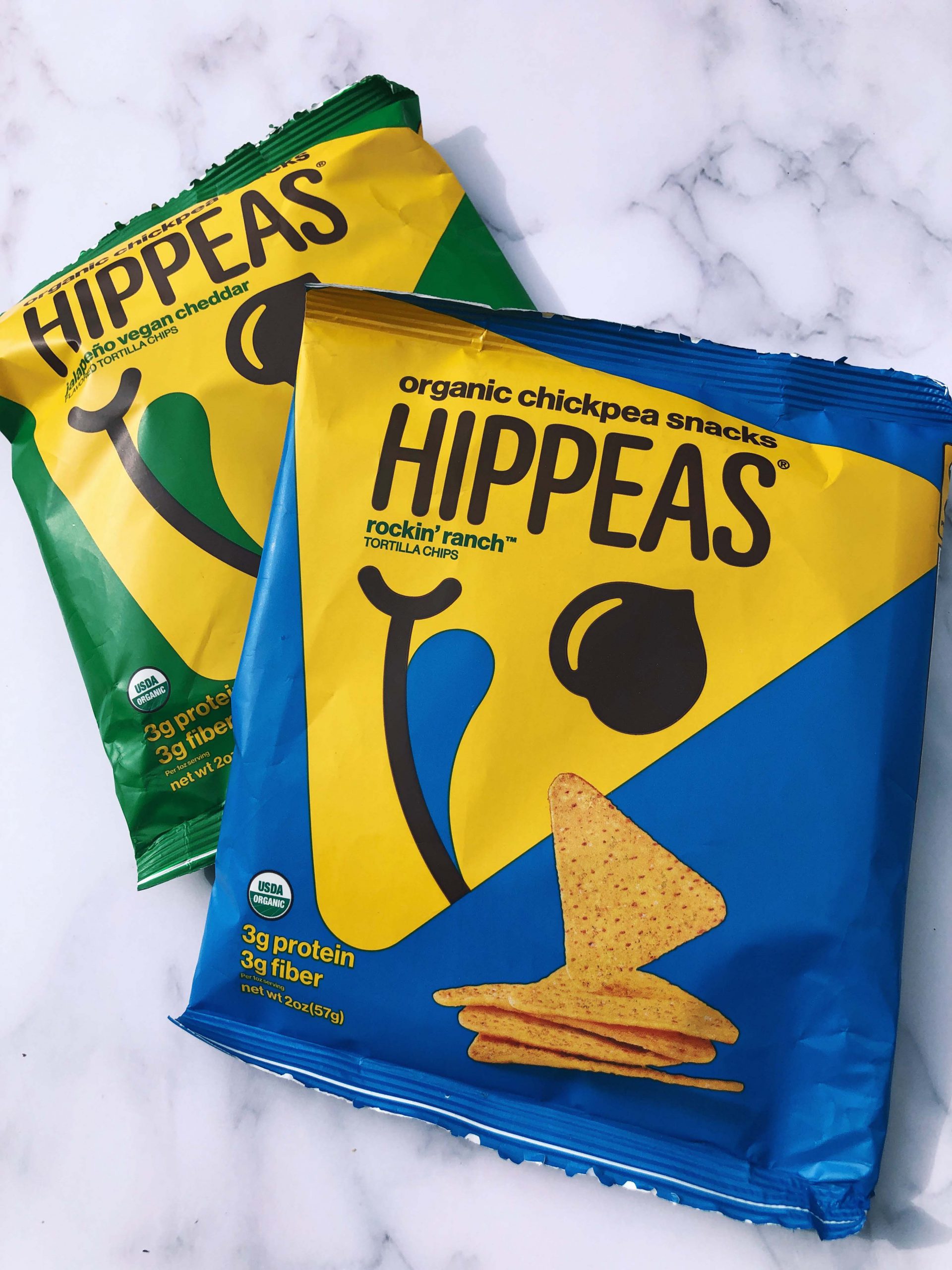 From The Ground Up
When you nosh on these fiber-filled Cheddar Cauliflower Crackers, you can bid adieu to all those hours you used to spend sitting at the kitchen table forcing down your vegetables! If you haven't already guessed, these cheesy and crunchy squares are the doppelganger of Cheez-It's! This rendition is vegan, gluten-free, and made with nutritious ingredients like cauliflower and lentil flour! Daily serving of veggies? Check!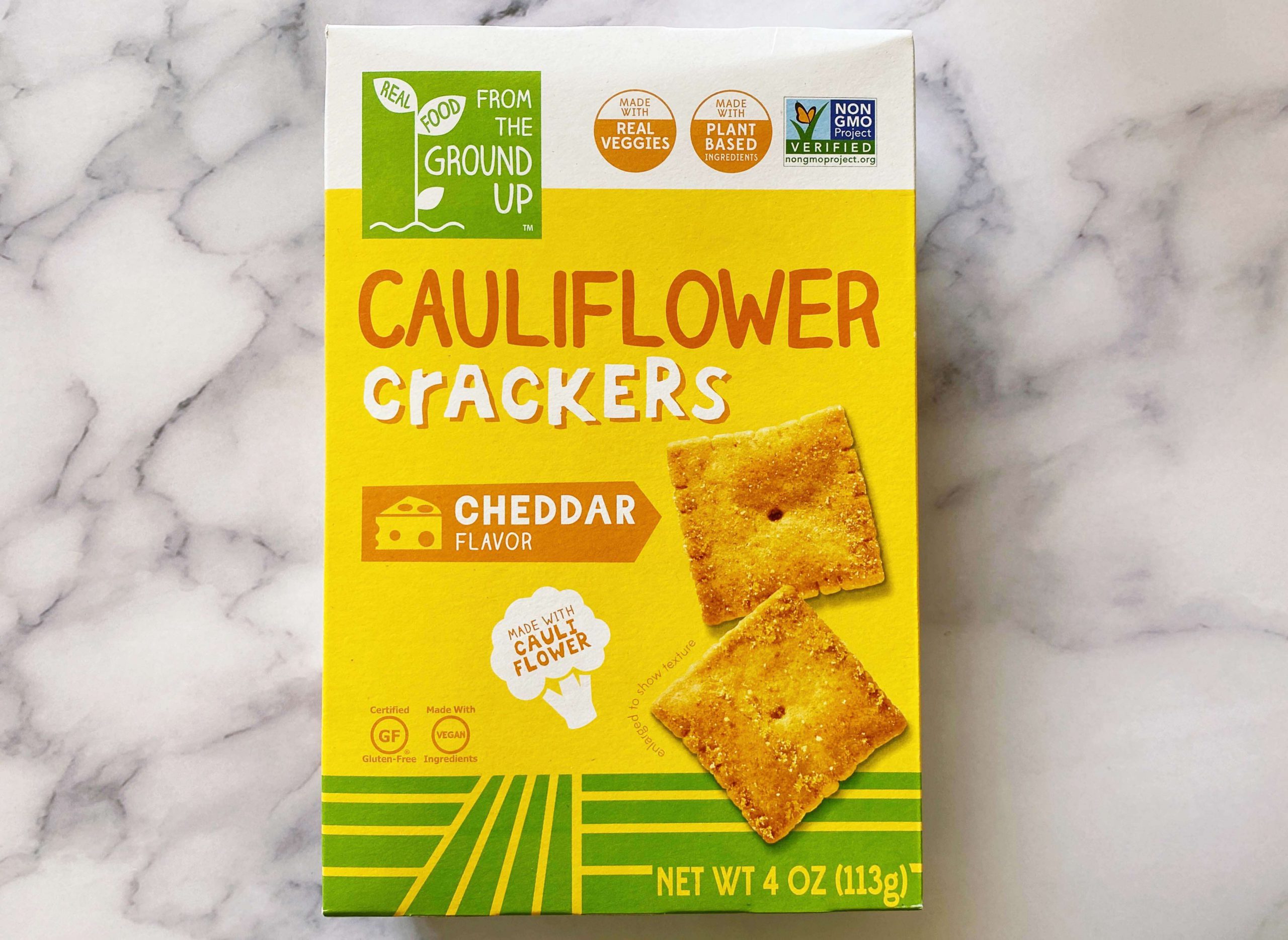 Fishless Sticks
Quorn
Fish sticks: every child's guilty pleasure. Although you may not want to admit it, you've probably eaten your fair share of these microwavable morsels. Now that you're older, more health-conscious, and all about that #plantbasedlife, it is probably much more appealing to eat dishes with ingredients you can actually pronounce. But sometimes it's comforting to bite into snacks that evoke good childhood memories. Thanks to the help of Quorn's Fishless Sticks, you can fulfill that need while staying true to your vegan lifestyle! These sticks of flaky, golden goodness are soy-free, non-GMO, and low in saturated fat––and the ingredients are legible! Looking for other sentimental savors? Check out their vegan Buffalo Dippers!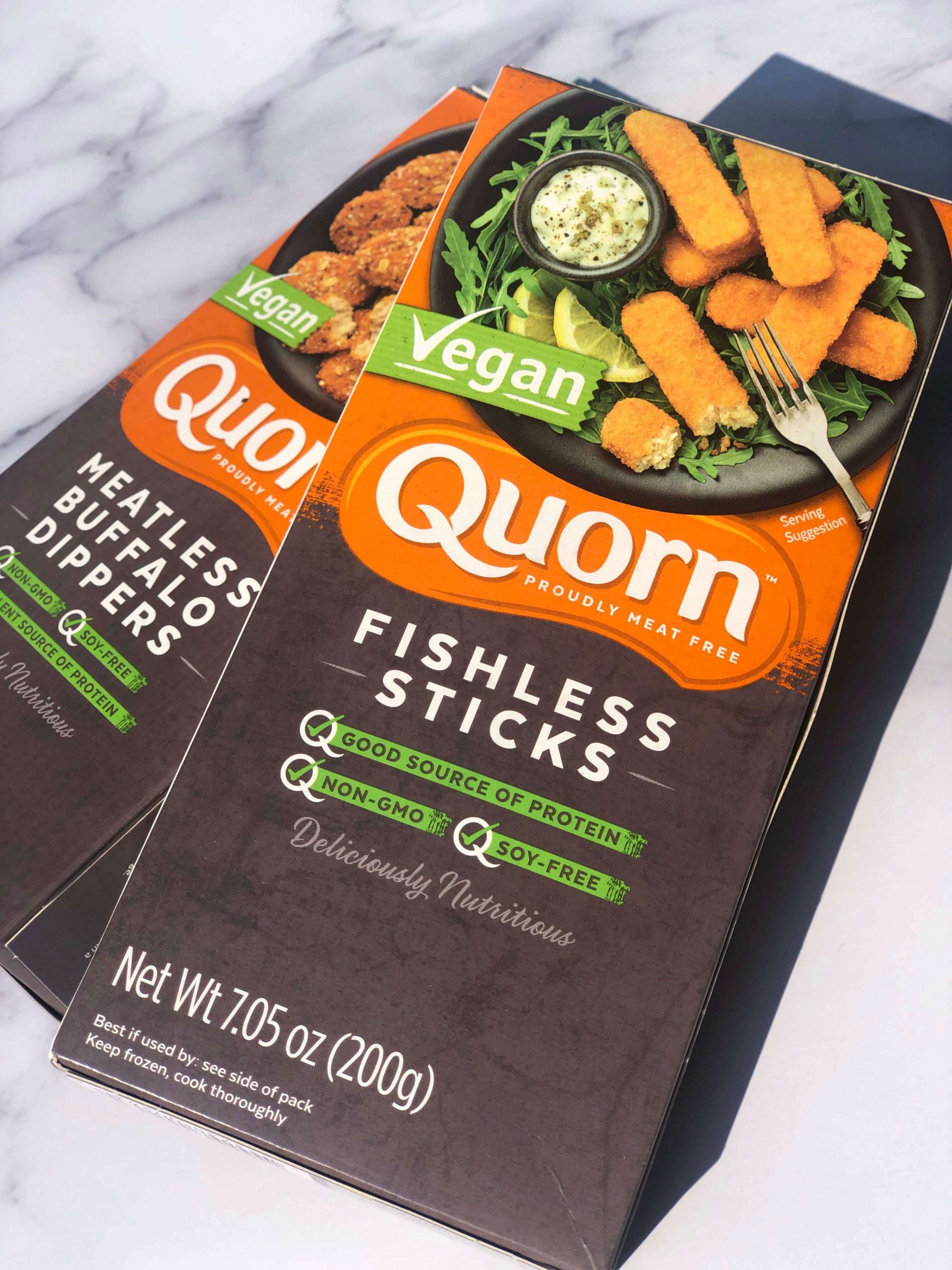 Strawberry Banana Yogurt Tubes
Kite Hill
Yogurt in a tube? Genius! While the days of slurping up Go-Gurt may be in your past, you can still enjoy a refreshing dairy-free yogurt snack from Kite Hill! Their Strawberry Banana Yogurt Tubes beautifully blend creamy almond milk with real fruit puree to give you a fun and tasty way to eat on the go! Because the best way to stay young is to eat kid-friendly snacks, right?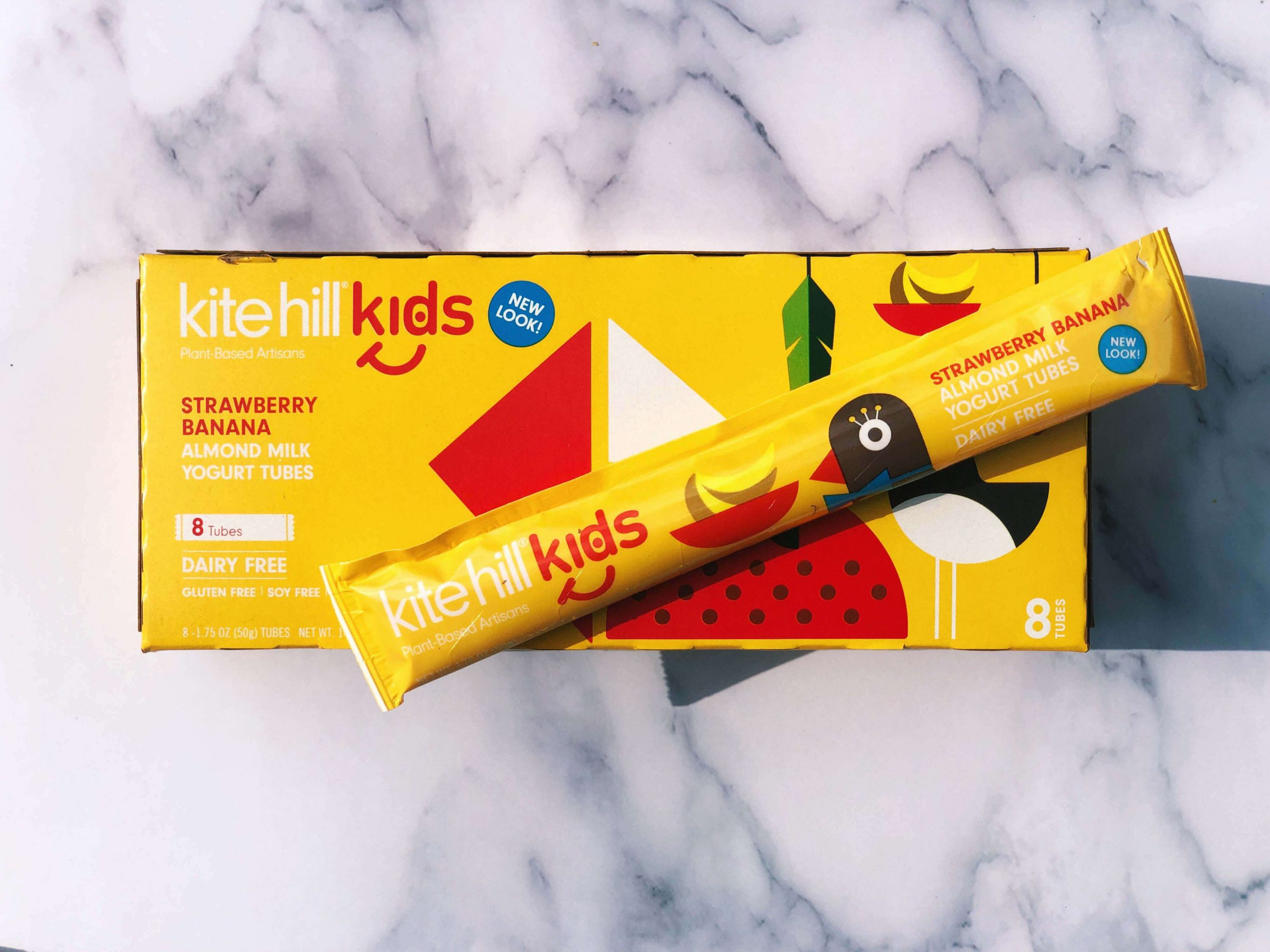 Chocolate Chunk Cookie Dough
Sweet Loren's Cookie Dough
Baking cookies is one of our favorite activities! Why? You must always "sample" the cookie dough to make sure it tastes okay––and then double and triple check that… For those who used to religiously purchase pre-made Nestlé Toll House cookie dough, there's a vegan and gluten-free version you can enjoy! Sweet Loren's makes non-GMO pre-cut refrigerated cookie dough out of clean ingredients in Chocolate Chunk, Fudgy Brownie, Sugar, and Oatmeal Cranberry flavors. Now most cookie dough packages read "do not consume raw," but Sweet Loren's packages read "safe to eat raw." Veganism for the win! And if your cookie dough never even makes it to the oven, you might want to check out their creamy, edible cookie dough in a jar.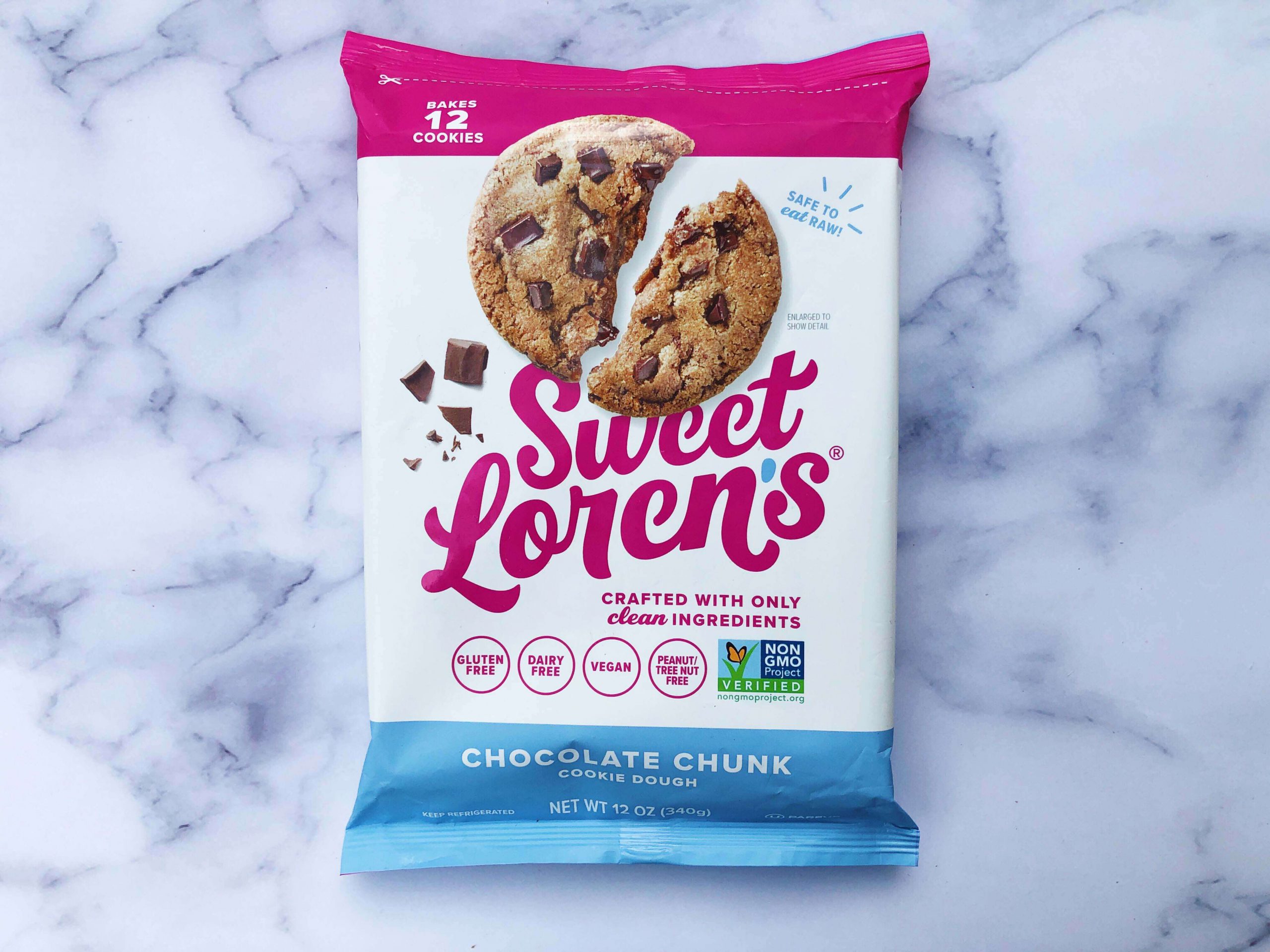 Almond Milk Chocolate Pudding
Zen
If Snack Pack pudding cups were your jam, you'll love this one! Zen has created the ultimate smooth and chocolatey snack that will transport you to your elementary school lunch room! Their Almond Milk Chocolate Pudding is made with organic ingredients and packaged in perfectly-sized portions. Scoop up a spoonful to enjoy this creamy deliciousness!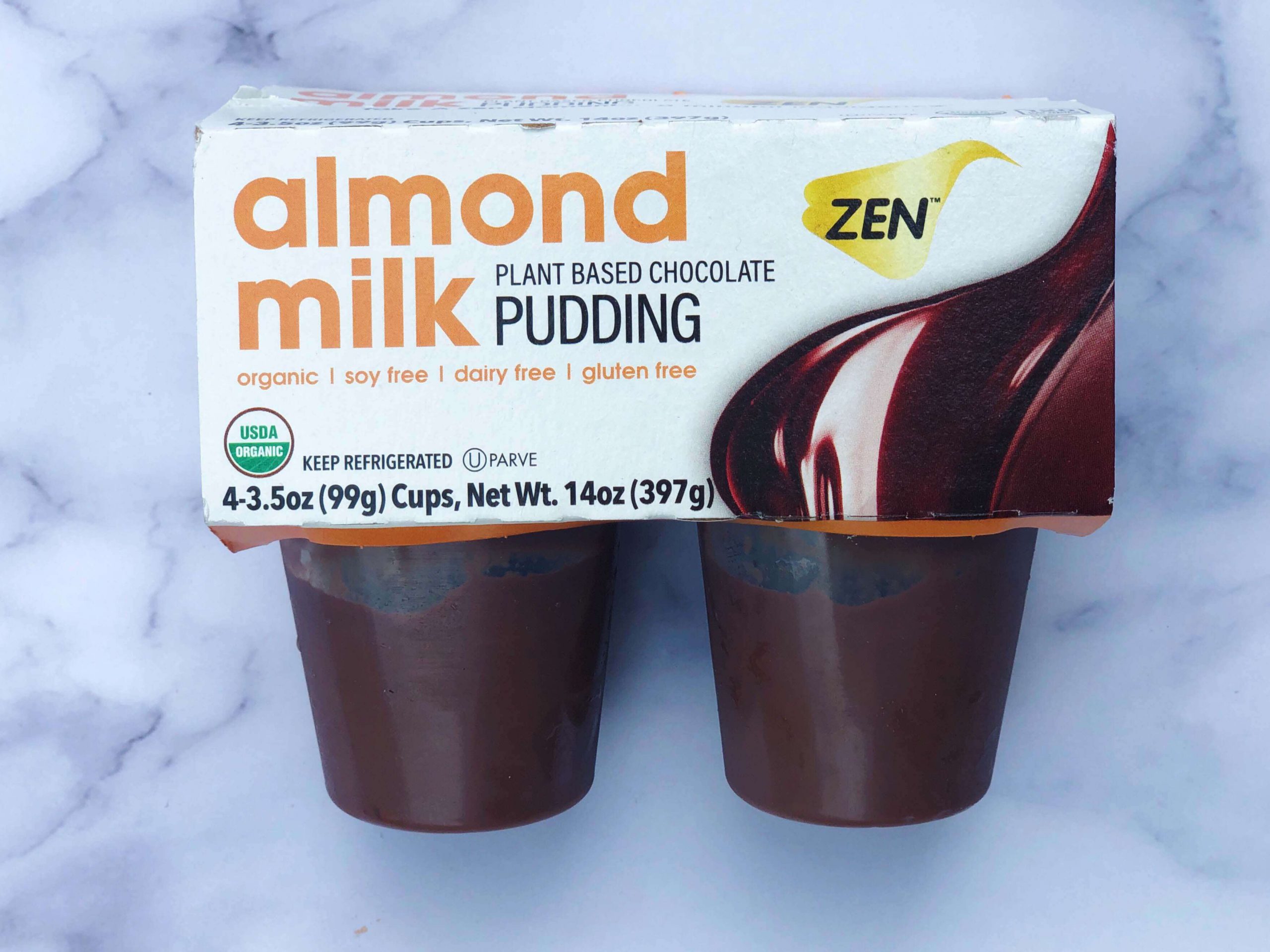 Bada Bean Bada Boom
Are you missing the days of throwing back handfuls of small, cheese-flavored crackers? These vegan Nacho Cheese Crunchy Broad Beans will transport you to the simpler days of your childhood! They're low in calories and fat, but high in protein, fiber, and flavor! Every bite will leave you smiling from the outrageously delicious taste and nutritious ingredients.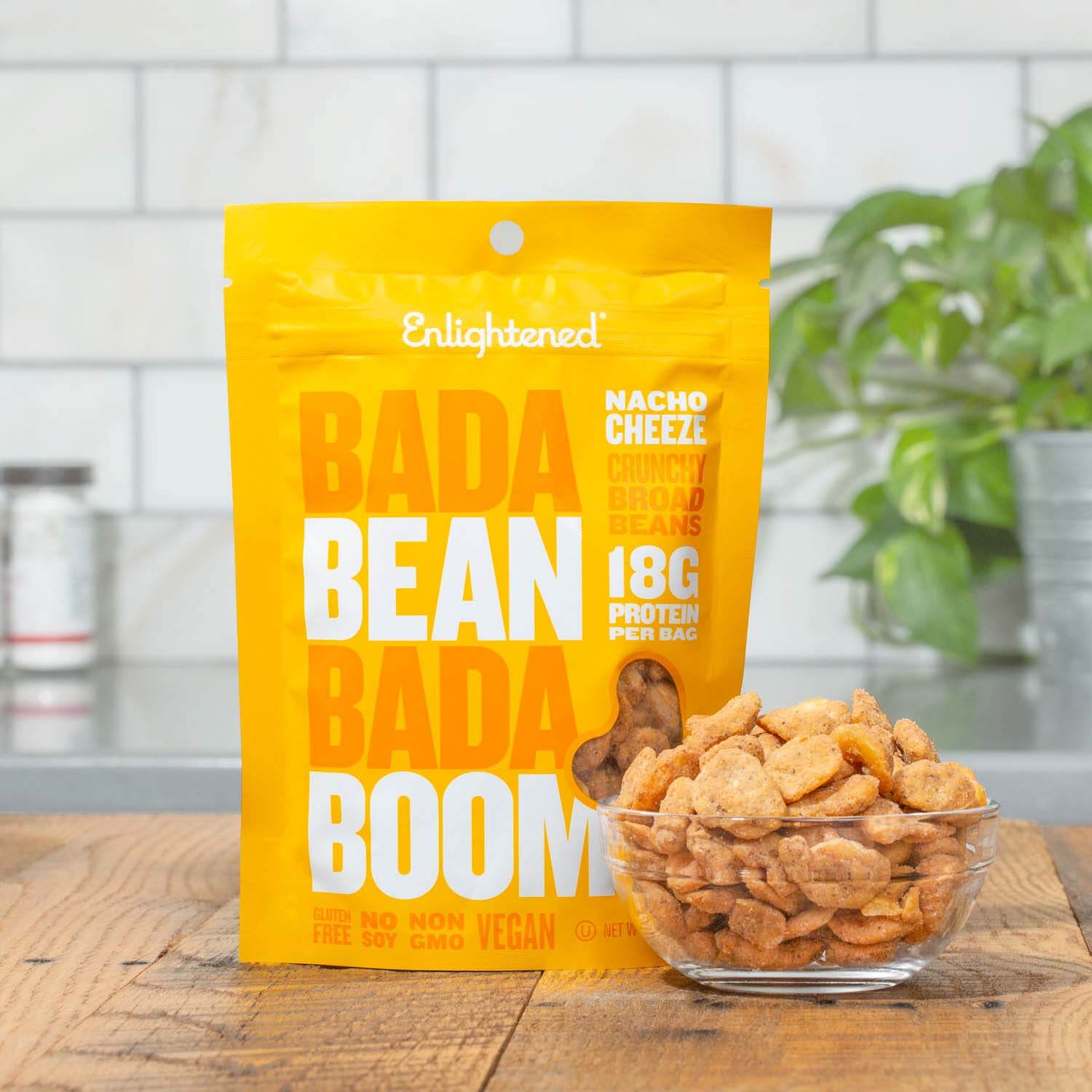 RELATED: 14 of Our Favorite Vegan Snacks to Order on Amazon
---
Want even more vegan food, news, and lifestyle content? Subscribe to VegOut LA Magazine or VegOut NYC Magazine!
Allie Mitchell
@alliemitch
Allie is a writer, musical theatre performer, yoga instructor, and walking vegan restaurant directory. On any given day, you can catch her making tofu scramble, scouring Trader Joe's for new plant-based products, or watching The Lizzie McGuire Movie! Visit her website at alexandrammitchell.com.
Articles by Allie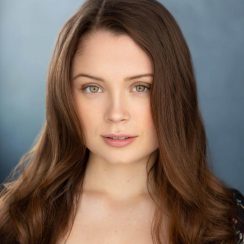 More from VegOut
Subscribe Now
Get the premier vegan food and lifestyle magazine delivered to your door (or inbox!)
Order the magazine!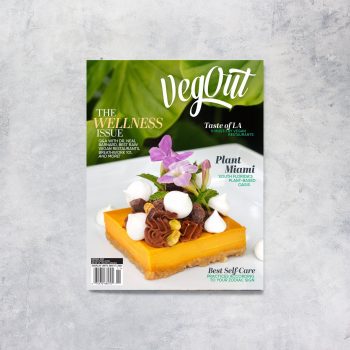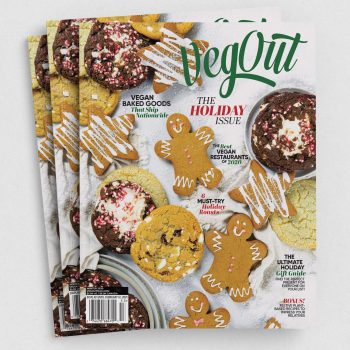 Navigation