Back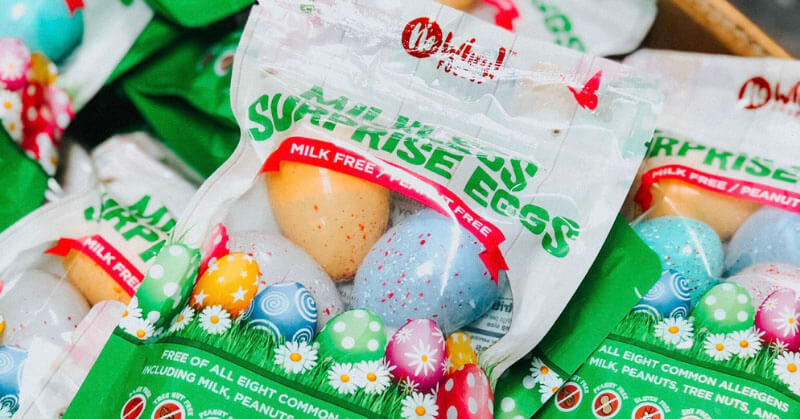 The Best Vegan Easter Candy 2021
Easter is right around the corner and we are ecstatic about the abundance of vegan-friendly candy options this year. From chocolate bunnies to creme eggs and chocolate bars, fill your basket with these yummy treats or enjoy any day of the year!
Milkless Easter bunnies, chocolate-filled plastic surprise eggs, and bunny-shaped chocolate lollipops (in both white and milk chocolate) are just a few of the vegan, gluten-free, soy-free, and peanut-free options available from No Whey. The brand is known for its tasty and allergy-friendly treats that are designed with kids in mind and are the perfect gift for family and friends. Visit nowheychocolate.com to place your order and be quick—these limited-edition goodies are selling out fast!
ChocZero's dark chocolate bunny is vegan and ideal for those looking for a no-sugar-added option. The seasonal product uses monk fruit instead of artificial sweeteners and has no dairy, no gluten, and no soy. Celebrate Easter this year without the sugar rush, as this little bunny is a healthier option that tastes just as good!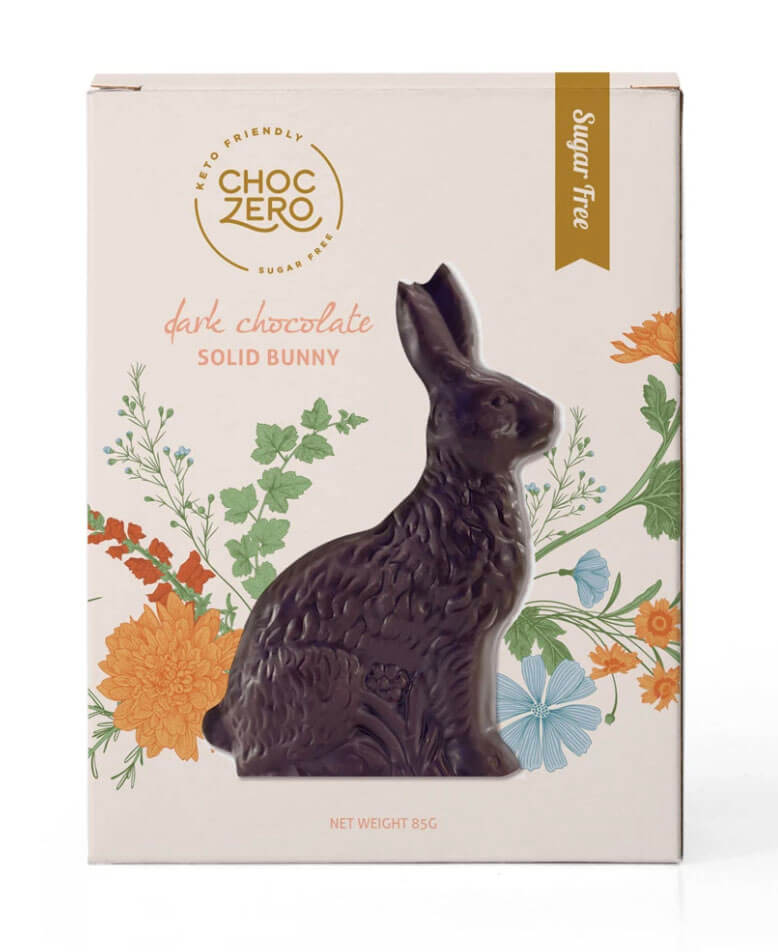 Vegan-friendly brand Lake Champlain offers a few vegan Easter options. The Hoppy Easter Dark Chocolate Bar presents a sweet surprise featuring cherry and raspberry gummies, while the Vegan Chocolate Truffles Gift Box is formulated with rich coconut milk to create a decadent taste and creamy texture. We suggest you order both and share with friends!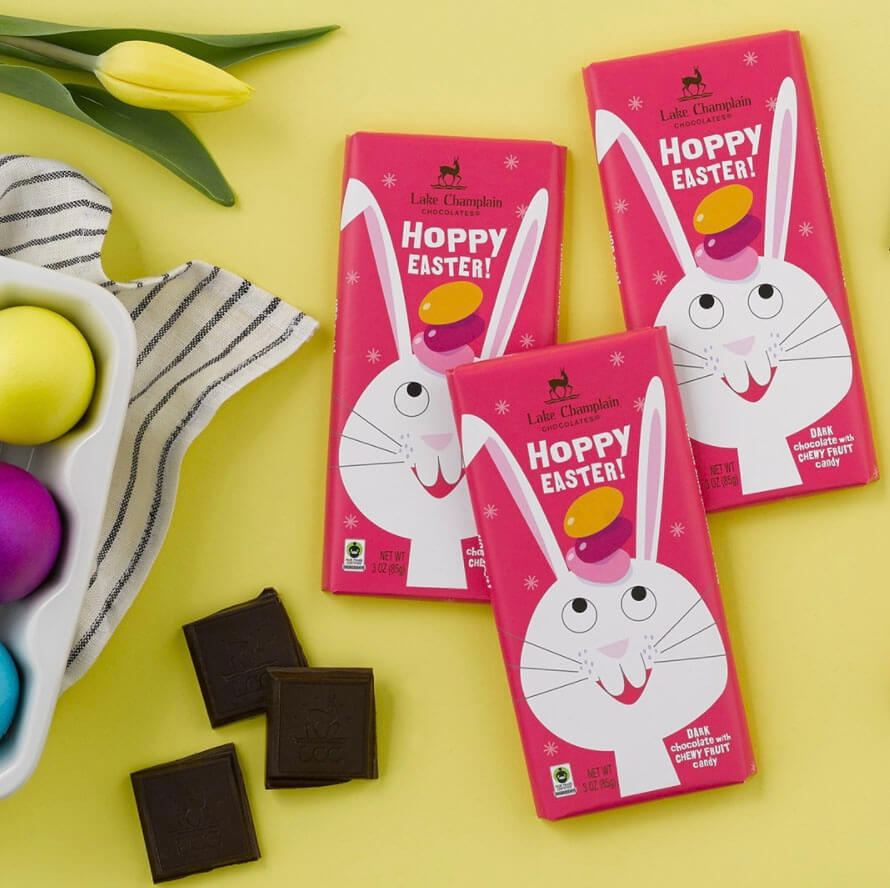 Sjaak's is an all-vegan chocolate company with a plethora of Easter confections! Some of our favorites include the Chunky Peanut Butter Filled Dark Chocolate Eggs and the Easter Collection (featuring an assortment of handmade truffles). With Sjaak's, you can have 15+ limited-edition varieties of organic, handcrafted chocolates shipped straight to your door.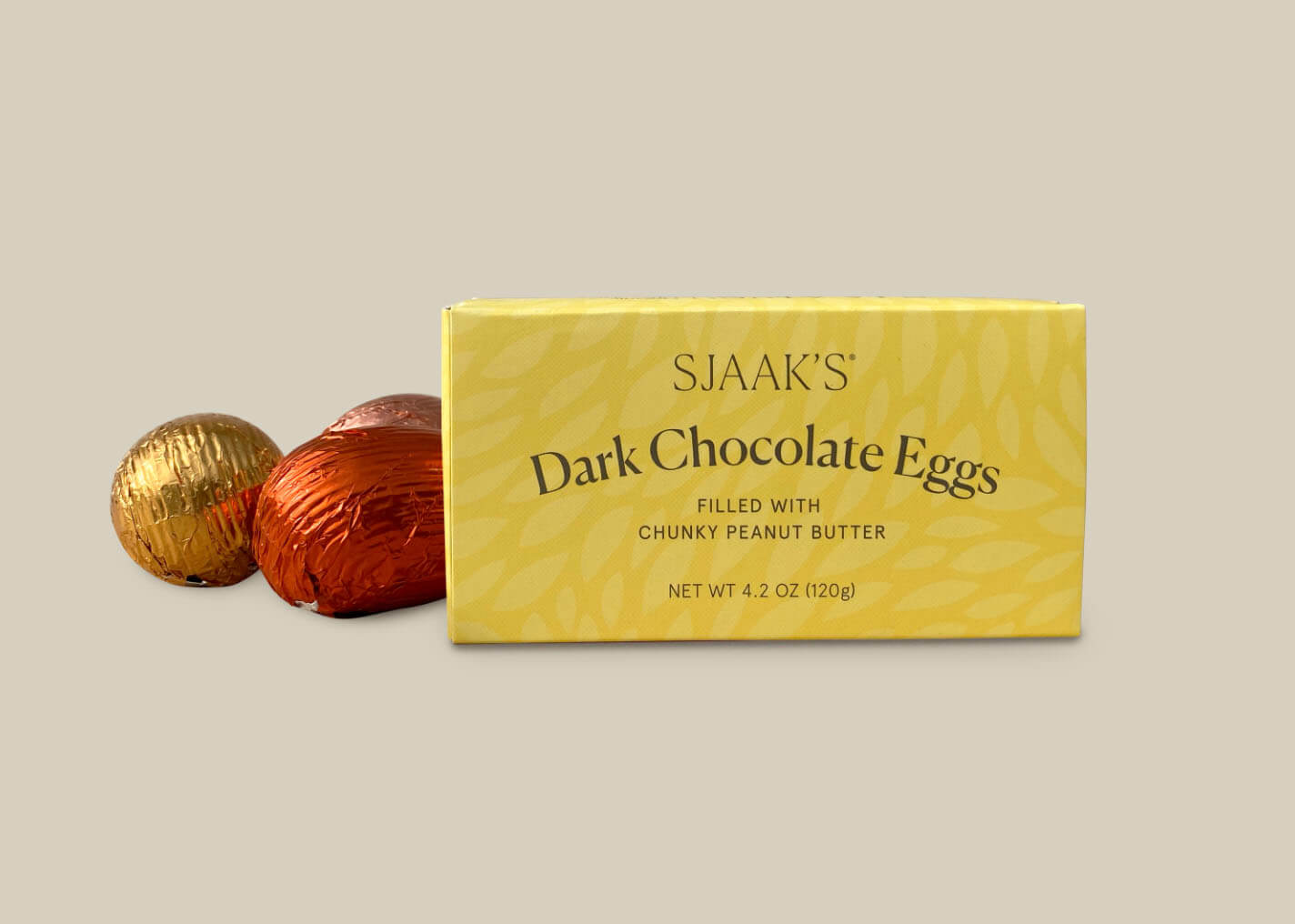 While they don't have specific Easter chocolates, Evolved's bars are so good, you'll want to throw a few in your basket. The Quinoa Crunch bar transports us back to our days of eating Crunch Bars as a kid. This bar—along with a variety of others—is available year-round and is made with 85% cacao, coconut sugar, and puffed quinoa to provide a healthier option full of delight. Evolved also sells nut butter cups!
Throw a bag of JOJO's Assorted Wrapped Bites in your "cart" to fill out those Easter baskets. The variety pack includes bite-size versions of their most popular chocolate bars—Original (dark chocolate topped with pistachios, almonds, and cranberries), Peanut Butter Delight (dark chocolate topped with peanuts and sea salt), Raspberry Dream (dark chocolate topped with pistachios, almonds, and raspberries) and Goes Hawaiin (dark chocolate topped with coconut and macadamia nuts). These low-sugar treats will satisfy your chocolate craving and provide 6 grams of plant-based hemp protein per serving!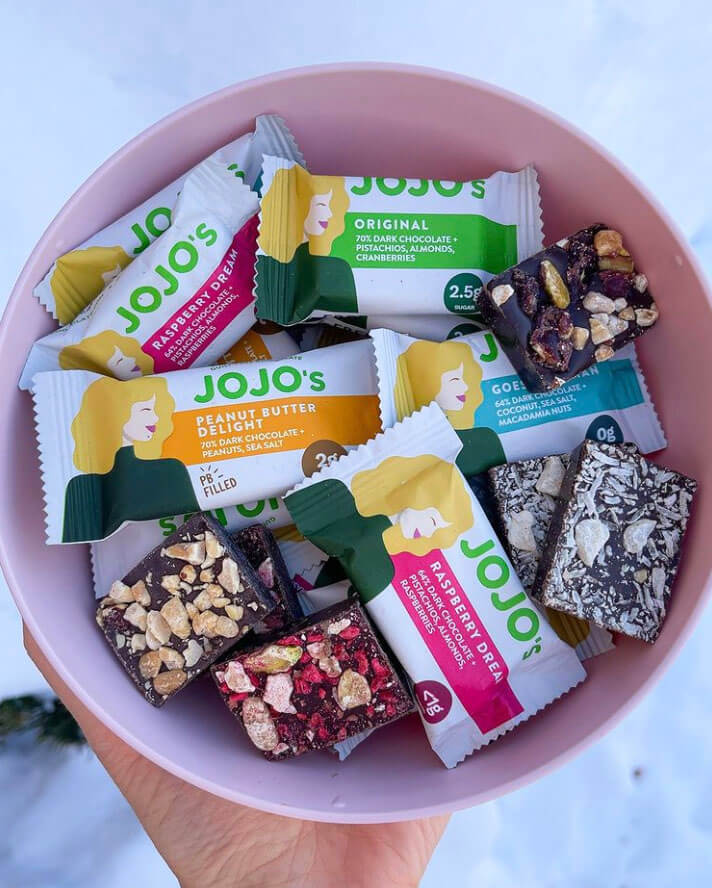 The spring collection from Coracao Confections includes chocolate bunnies, eggs, and truffles—all dairy-free, soy-free, gluten-free, and low glycemic. The choices are endless with everything from the 19-piece chocolate truffle box to the egg carton & bunny set (how cute!), but whatever you order, be sure to add a few salted caramel- and almond butter-filled eggs to your cart!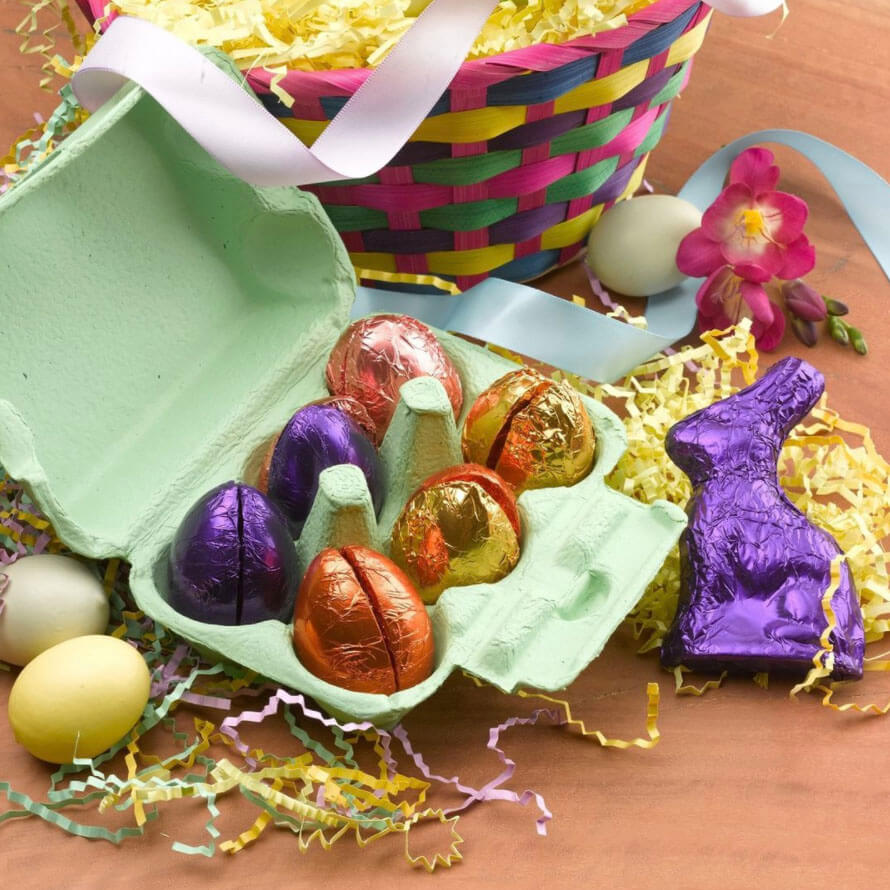 The dark chocolate selection from Divine Chocolate boasts rich and bold flavors and this season they are offering a Vegan Easter Gift Set, perfect to give as-is, no assembly required. The bundle of goodies features three chocolate bars (1 Hazelnut Truffle and 2 70% Dark Chocolate), mini eggs, and 2 Mint Crispy Thins (made with dark chocolate and studded with puffed rice).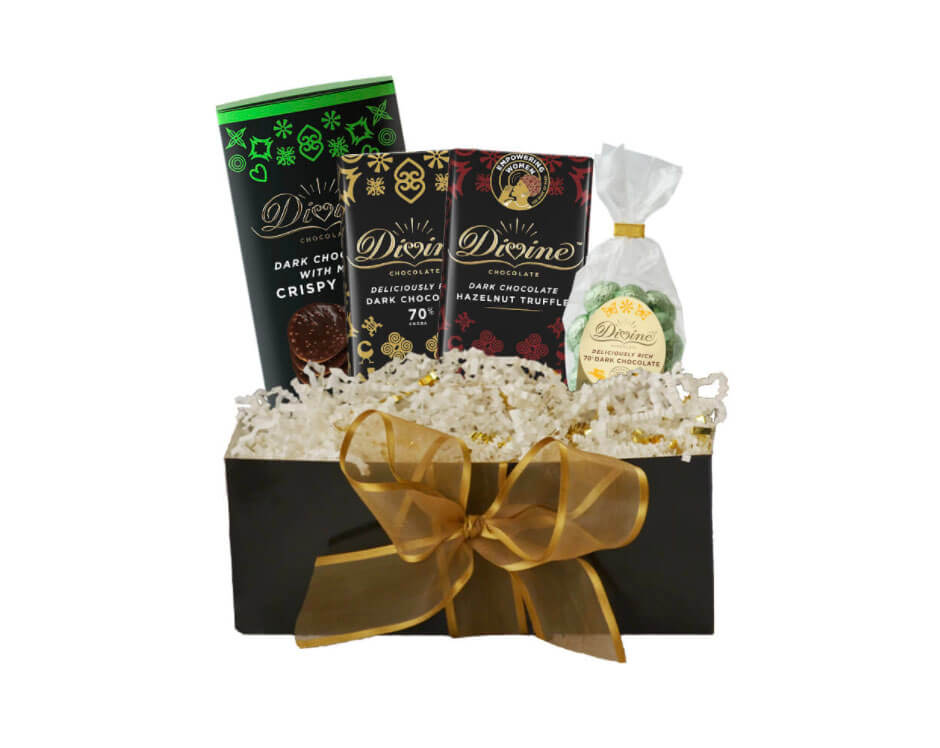 YumEarth offers allergy-friendly and organic candy that is conveniently portioned in snack packs. The Easter gummies, lollipops, and sour jelly beans are just a few of the special sweets to jazz up your Easter basket. They taste so good, no one will know they're made with healthier-for-you ingredients!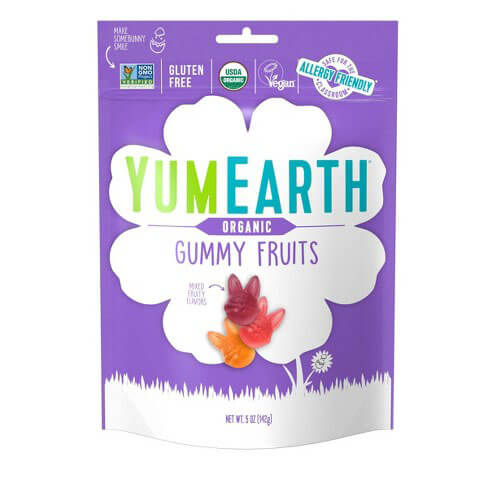 Mohini Patel
@mylifemoni
Mohini, a born and raised vegetarian from Chicago, initially went vegan when faced with a health issue, but stayed vegan for the animals. Whole food plant-based eating (inspired by traditional Indian culture) is her optimal diet. An advocate for mental health and lifestyle changes, she has a degree in Health Sciences from DePaul University.
Articles by Mohini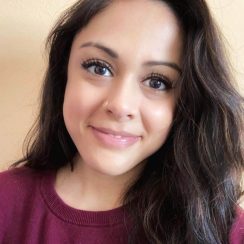 More from VegOut
Subscribe Now
Get the premier vegan food and lifestyle magazine delivered to your door (or inbox!)
Order the magazine!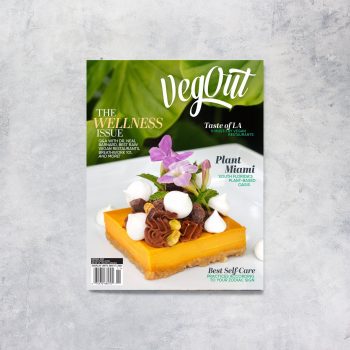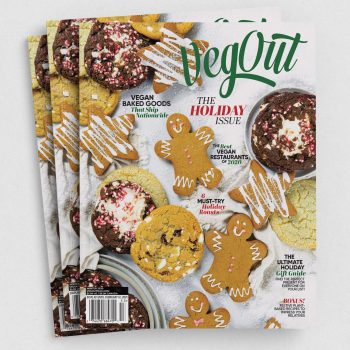 Navigation