'Tis the season for giving! Although our holidays look different this year, I think we can all agree that chocolate makes for an excellent gift. From stuffed candy bars ready for gift wrap to decadent truffles perfect for filling stockings, we've got nine festive chocolate varieties worth celebrating!
RELATED: 11 Vegan Holiday Products You Can Find at Costco
---
Want even more vegan food, news, and lifestyle content? Subscribe to VegOut Magazine!
Be Happy Bar
Add a little magic to your holiday season with Eat Gold Organics. Available in varieties like Create Magic and Be Happy, these adult chocolate bars are infused with adaptogens and nootropics for a little extra boost. Note—the Menopausal Goddess bar contains bee pollen.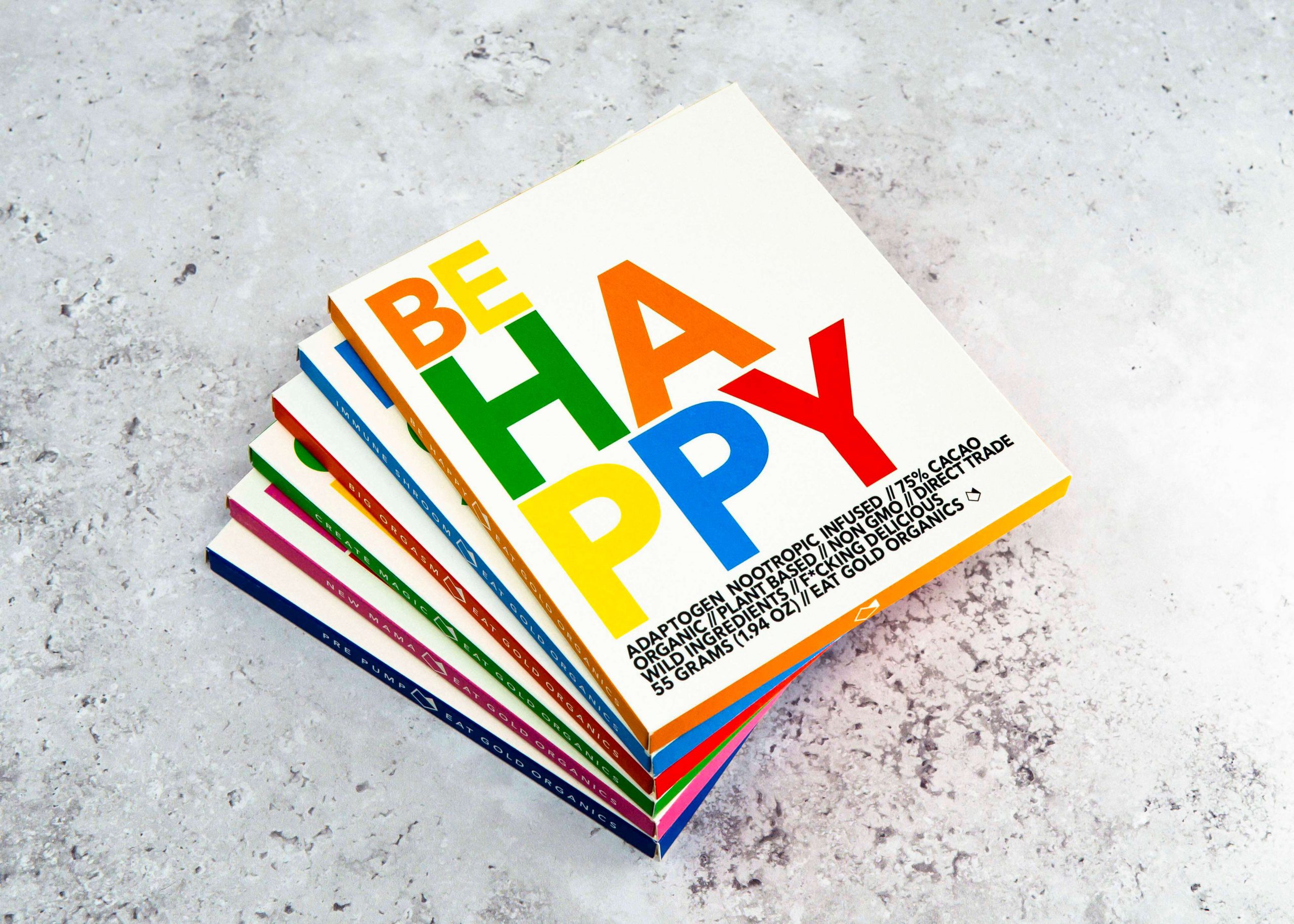 Deep Dark Quinoa Crunch
Although this bar can be found year-round, the sweet and crunchy flavor has us decking the halls with quinoa. Most Alter Eco dark chocolate bars are cruelty-free, but always double check the label. Peep our vegan chocolate guide for more varieties.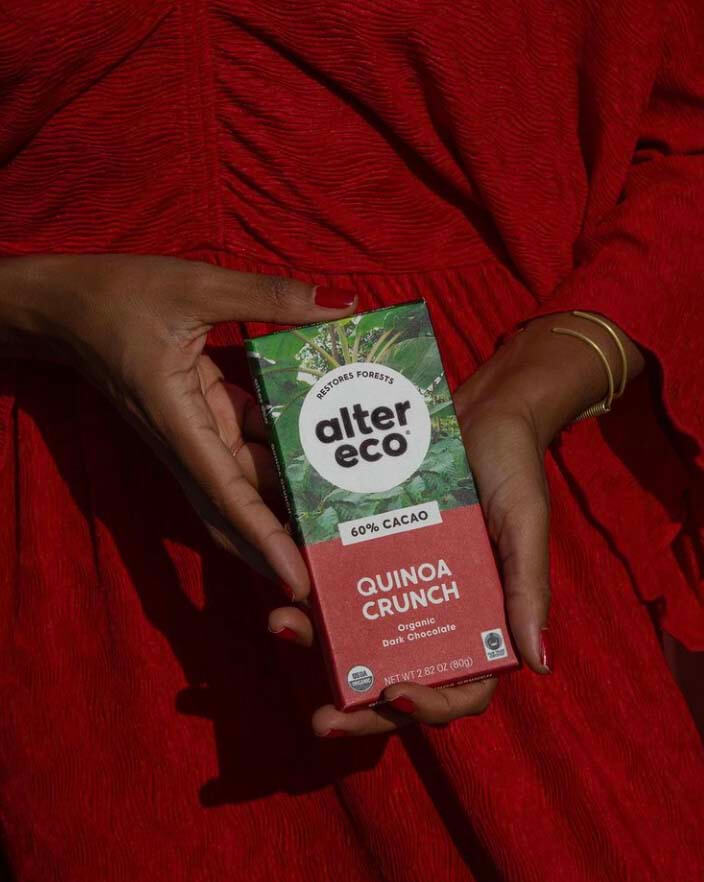 Vegan Truffle Sampler
If you want to wow your loved ones, go for the Holiday Signature Truffle Sampler. This decadent pack includes flavors like "milk" fudge, coffee, grand marnier, raspberry, and salted caramel. Be sure to snag one for yourself as well!
Photo credit: @glutenfreegalpal on Instagram
Cashew Cookie Dough Chocolate Bar
Dark chocolate filled with edible cookie dough? Now we're talking! With all the holiday cookies present this time of year, be sure to save some room for this delectable cookie-inspired chocolate bar.
Seasonal Bonbons
Need a last-minute crowd-pleasing gift? Look no further. The Holiday Box from Coco Jolie includes two layers of festive, seasonal bonbons in a variety of flavors like salted caramel, passion fruit, and cookie butter. Oh, and they seriously look like jewels!
Nutcracker Brittle
While not all Theo products are vegan, most of the dark chocolate varieties are. Grab a bar of Nutcracker Brittle filled with hazelnuts and sweet brittle pieces for a crunchy, salty, and jolly treat. P.S. Theo also offers vegan hot cocoa to warm up your chilly nights.
Smoky Nutmeg Fudge Bar
Dig into this sweet and smoky bar for notes of almond butter and mesquite. Hopf offers a variety of other creative, vegan chocolate bars to enjoy along with custom holiday orders.
Winter Warmer Sampler
These vegan chocolate discs are sure to warm up your winter. With flavors like cacao puro, chipotle, cinnamon, coffee, guajillo, super dark, salted almond, and vanilla, this sampler pack is a stocking stuffer must!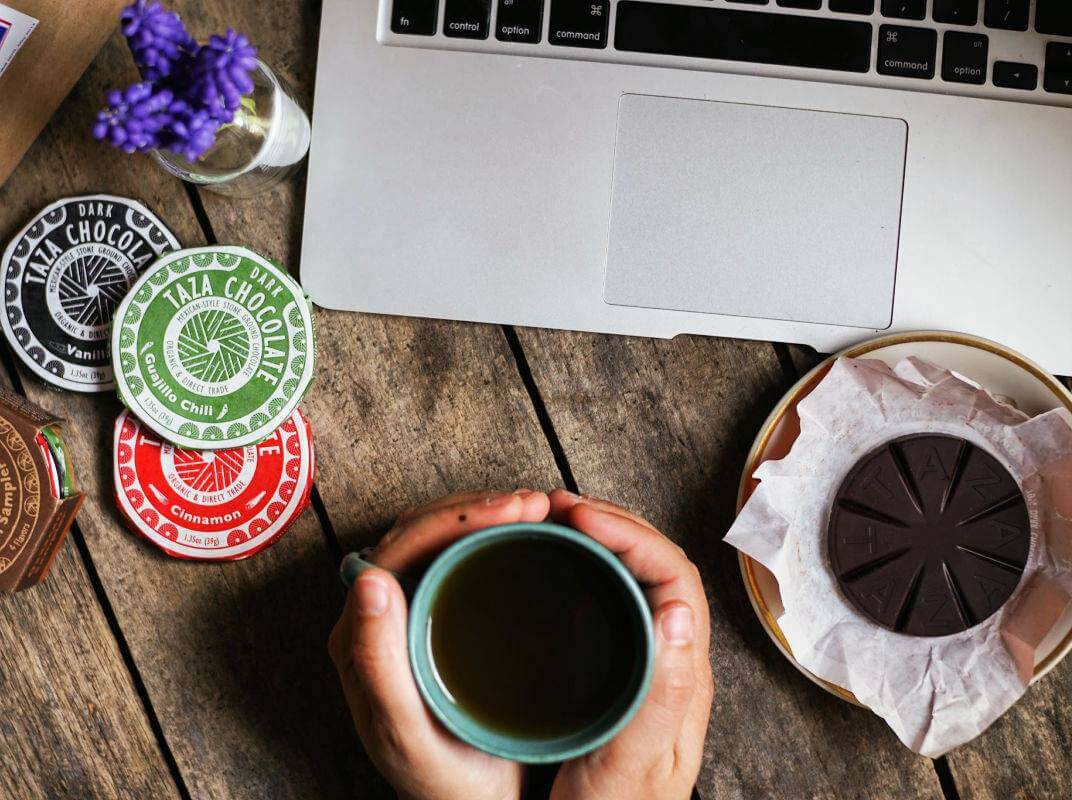 White Peanut Toffee
The White Peanut Toffee bar is a true testament to how far we have come in the world of vegan chocolate. Give this special treat as a gift or display it on a DIY vegan hot chocolate charcuterie board!
German Chocolate Bar
It's hard to pick just one flavor, but if we had to, it would be the German Chocolate Bar. Stuffed with peanut butter, a variety of nuts, and shredded coconut, we definitely want to see this in our holiday stocking—hint hint.