Back
The 12 Best Vegan Hot Chocolate Brands
What's the best way to spend a chilly winter day? Curled up on the couch with a cup of hot cocoa and Netflix. Check out our favorite vegan hot chocolate brands!
The vegan instant hot cocoa mix provides a rich chocolaty taste without the dairy. The secret ingredient is coconut cream—a vegan, gluten-free, and soy-free alternative that tastes like the real deal!
Try this brand's traditional drinking chocolate containing only three ingredients: organic sugar, organic cocoa powder, and a dash of sea salt. The single-serve packets are convenient and oh so indulgent.
Public Goods stocks a vegan-friendly hot cocoa that's ready in minutes! Just heat 8oz water or non-dairy milk and add in two tablespoons of mix for a creamy delight. Use promo code VEGOUT for $10 off your purchase!
The 60% rich dark drinking chocolate offers a spiced chocolate blend with organic cinnamon, nutmeg, and cayenne. Sweetened with coconut sugar, this lower-glycemic beverage can be enjoyed chilled or warm.
Theo Drinking Chocolate uses organic dark chocolate crumbles that whisk together with your choice of non-dairy milk to create a smooth treat you can enjoy hot or cold.
Here's a product that comes around just once a year and tastes like chocolate in a mug! The vegan-friendly original hot chocolate is also allergy-friendly (contains just coconut sugar, cacao butter, and cacao). Pro tip: Heat up your non-dairy milk and blend in the mix to enjoy!
Taza comes ready to use! Simply heat water or non-dairy milk, spoon in the chocolaty goodness, and whisk for a creamy consistency.
Lake Champlain offers the rich, indulgent taste of traditional hot chocolate! Bring your beverage to the next level with vegan marshmallows or dairy-free whipped topping.
Castle Kitchen makes a cold winter day extra special! The Double Dutch Dark Chocolate provides a decadent taste while remaining gluten-free, vegan, and kosher. Whip up a mug or two using just hot water.
Elements Truffles offers two varieties of drinking chocolate, one with turmeric and the other with ashwagandha, to provide a boost of health to a plain cup of cocoa. Can't decide which to get? Try them both with a sampler pack.
The Cacao Elixir Blend features adaptogenic reishi mushroom and raw cacao. Each sip of the luscious drink will highlight earthy sweet spices of cardamom, cinnamon, nutmeg, ginger, and cloves.
A twist on a classic, R.E.D.D. Chocolate Milk Elixir contains adaptogens to provide a boost of energy. The beverage can be served hot or cold and provides 9g of plant-based protein.
Mohini Patel
@mylifemoni
Mohini, a born and raised vegetarian from Chicago, initially went vegan when faced with a health issue, but stayed vegan for the animals. Whole food plant-based eating (inspired by traditional Indian culture) is her optimal diet. An advocate for mental health and lifestyle changes, she has a degree in Health Sciences from DePaul University.
Articles by Mohini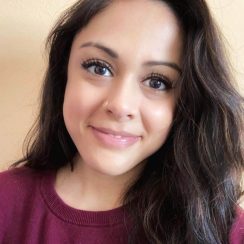 More from VegOut
Subscribe Now
Get the premier vegan food and lifestyle magazine delivered to your door (or inbox!)
Order the magazine!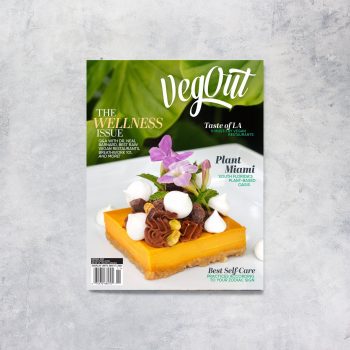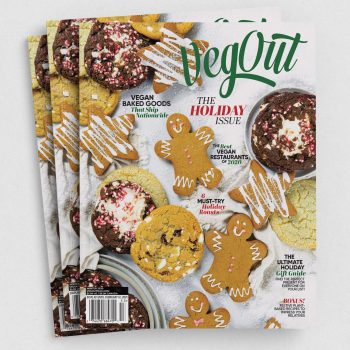 Navigation