Back
Meet Chef Tal Ronnen of Crossroads Kitchen
Tal Ronnen, executive chef of Crossroads Kitchen in West Hollywood, was born in Israel, where he was first exposed to culinary cuisine, with great fresh Mediterranean food. This is where it all started and what eventually helped bring him to opening his landmark Crossroads Kitchen in 2013. Throughout his lifetime, there have, of course, been other stepping stones as well. After graduating from the National Gourmet Institute, Ronnen first began his professional culinary career in New York City, taking inspiration from chefs like Thomas Keller, Charlie Trotter, and David Anderson. His interest in plant-based lifestyle first came into play when he became a vegetarian during his senior year of high school. He later decided to fully commit to a full plant-based diet in his early twenties. He worked at Candle 79 in New York City, and Sublime in Fort Lauderdale, FL—two vegan restaurants in their respective areas—and from those he wanted to pioneer a new cuisine pairing sophisticated sensi
When and why did you open Crossroads?
We opened Crossroads Kitchen in the heart of Los Angeles in 2013 and around that time, LA had a lot of great vegan restaurants, but nothing with a full bar, great wine list, and a beautiful atmosphere.
Describe the vibe and menu.
At Crossroads, the restaurant boasts a warm ambience and stylish decor, with deep banquettes and dramatic light fixtures. We were also the first plant-based restaurant in town to have a full bar with an inspired cocktail program. We wanted to create a timeless space and our staff (both in front and back of the house) is committed to creating a unique dining experience for our guests. We set out to serve delicious Mediterranean food that one would expect from an upscale restaurant—with the only difference being that no animal products are used to make it.
What is your favorite dish on the menu?
It's hard for me to pick a favorite dish as my favorite dish changes every time we have a quarterly launch. But I can say that some of our guest favorites are the artichoke oysters that are made with artichoke purée, crispy oyster mushroom, yellow tomato béarnaise and kelp caviar and the truffle potatoes, as well as the spaghetti carbonara.
Where else do you like to eat and do doing your free time?
When not at the restaurant, I enjoy going to see live music, taking long walks, and spending time with my family and friends. I like trying out new restaurants, as well. I recently visited Rosaline just down the street and really liked their vegetable paella.
In addition to opening Crossroads, Tal is the co-creator of Kite Hill and a board member for Impossible Foods, furthering his commitment to the plant-based movement, claiming that "good food is good food when it's prepared properly with great products and techniques. It doesn't matter that it's plant-based: it's just delicious."
Crossroads Kitchen is located at 8284 Melrose Avenue and is open 7 days a week—Lunch Monday-Friday 11am-2:30pm, Brunch Saturday-Sunday 10am-2pm, Dinner Sunday-Thursday 5pm-11pm, and Dinner Friday-Saturday 5pm-12am.
Jarone Ashkenazi
@jaroneash
Jarone is a native Angeleno who has been vegan since January 2013 and is passionate about living an active and healthy lifestyle, traveling and exploring, playing sports, spending time with family, and of course, eating.
Articles by Jarone
More from VegOut
Subscribe Now
Get the premier vegan food and lifestyle magazine delivered to your door (or inbox!)
Order the magazine!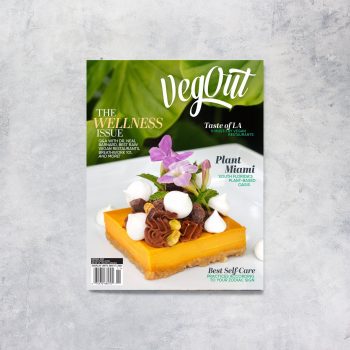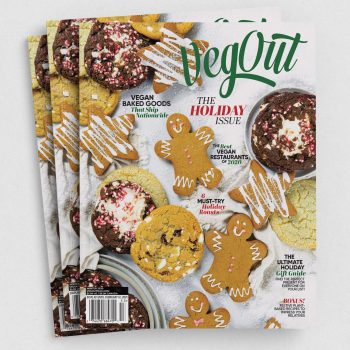 Navigation