Back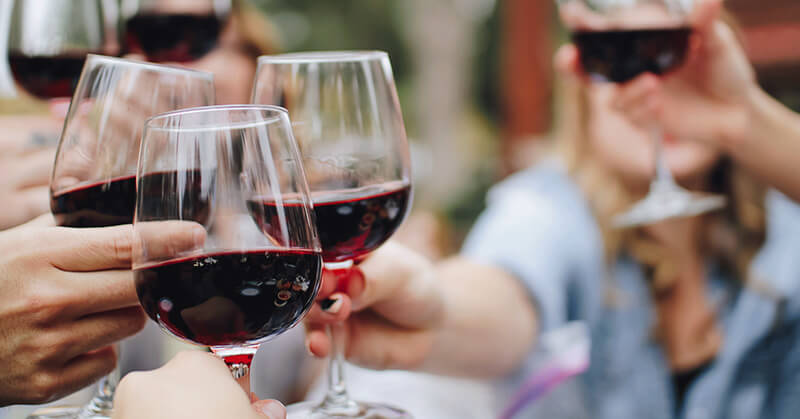 How to Make Sure Your Wine is Vegan
Whether you're dining out, or cooking at home, sometimes you could really go for a glass of wine. But, it can be a challenge trying to determine which on the menu or shelves are vegan-friendly by yourself. You may thinking, "Wine is made from grapes—what could not be vegan about it?" Actually, for better or for worse, as the wine industry advanced, so did their methods for clarification and preservation. To put it simply: animal products are used every now and then in wines for differe
Now let's start out with what's most likely on your mind: "What the heck do they put in wine that's not vegan and why?" Well, wine makers often use animal products like egg whites, gelatin (an ingredient derived from collagen obtained from various animal body parts), casein (a protein derived from milk), and isinglass (a substance derived from fish bladders) to "fine" their wines. This means that these ingredients are used as filters, removing large particles that float around in the wine that make it appear foggy. Weird, right? Either way, we can probably all agree that we don't want wine that looks like cloudy tap water, but also don't want it to include animal products either.
Luckily, there's a couple vegan-friendly fining agents out there! These days, bentonite (a form of clay), activated charcoal, and good 'ole time are used in the wine industry. As it turns out, time allows wines to clarify themselves, but alas, time is money and no industry can get enough of that.
So you could probably just look for ingredients like other food products then, right? Sadly it's not that easy, as unfortunately, most wine labels don't list their ingredients or mention if they're vegan-friendly. And colors and types of wine don't help determine if it's vegan or not either, as animal-based fining agents can be used in red, sparkling, or white wines. So, what are you to do? For one, if you're looking for wine to bring home, and know a local wine store with a highly knowledgeable staff, you could try that, as they'll likely know more about their wines than a clerk at your local grocery store. But what's even better is that there's a comprehensive online encyclopedia of all the world's beer, wine, and liquor that determines if it's vegan, vegetarian, or otherwise. This Holy Bible of vegan booze is called barnivore.com and it probably has information on every wine carried by your local grocery store. In fact, Barnivore currently classifies 4,952 wines!
Barnivore functions through people contacting different alcohol companies and simply asking them about their products' ingredients, filtration processes, and overall vegan-friendliness. When companies respond to the person who asked, people reports their findings to barnivore.com, oftentimes using direct quotes from company spokespersons. To ensure accuracy, Barnivore also allows people to double-check the status of listed alcohols.
So the next time you're lost in a daze, staring at the menu at a restaurant or at the shelves of wine at your local grocery store, whip out your phone, look up the name of any wine on barnivore.com, and pick out vegan wine like an expert.
Ryan Tempfer
@ryantempfer
Ryan is a cook, writer, and musician born and raised in Tampa, FL. With years of recipe testing for his Asian-American food blog, No Eggs or Ham, behind him, he strives to sharpen the image of vegan food by highlighting chefs who push the boundaries of plant-based cuisine. Unlike the advice your mom lent you, he encourages you to play with your food every chance you get!
Articles by Ryan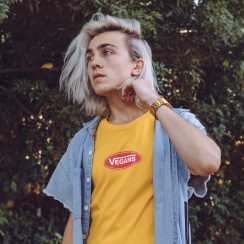 More from VegOut
Subscribe Now
Get the premier vegan food and lifestyle magazine delivered to your door (or inbox!)
Order the magazine!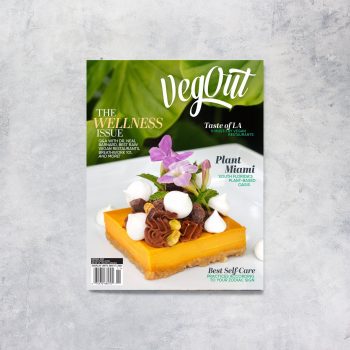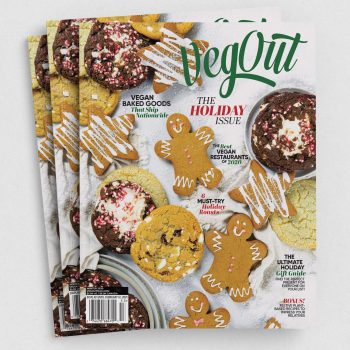 Navigation