While Cinco de Mayo began as a victory for Mexico during the Franco-Mexican War, it has evolved into a Mexican-American celebration with food and drinks aplenty. In case you missed the connection, this year the holiday falls on a Taco Tuesday. While we are spending more time at home, that doesn't mean your party has to suffer. Use this time to level up your fiesta feast. Whether you're a serious kitchen DIY-er, more of an "add-to-cart" meal prepper, or delivery-dependent foodie, we've got some serious vegan Cinco de Mayo inspiration coming at you!
Appetizers
If the goal is to recreate a restaurant experience, you can't skip the appetizers. Apps are shareable and super fun. Even a simple bowl of chips and salsa might boost home morale. Here are some of our favorite Mexican-American starters.
The Chips and Dips
Siete Foods not only has the hookup on crisp tortilla chips, they also offer salsa and queso for dipping. We are obsessed with the queso in both Mild Nacho and Spicy Blanco varieties. Another big player in the chip and dip game is Trader Joes. They offer several varieties of chips—check out the Restaurant Style—and tasty dips. Try the prepared guacamole, salsa, and/or Cashew Fiesta Dip. After all, it's a house party now!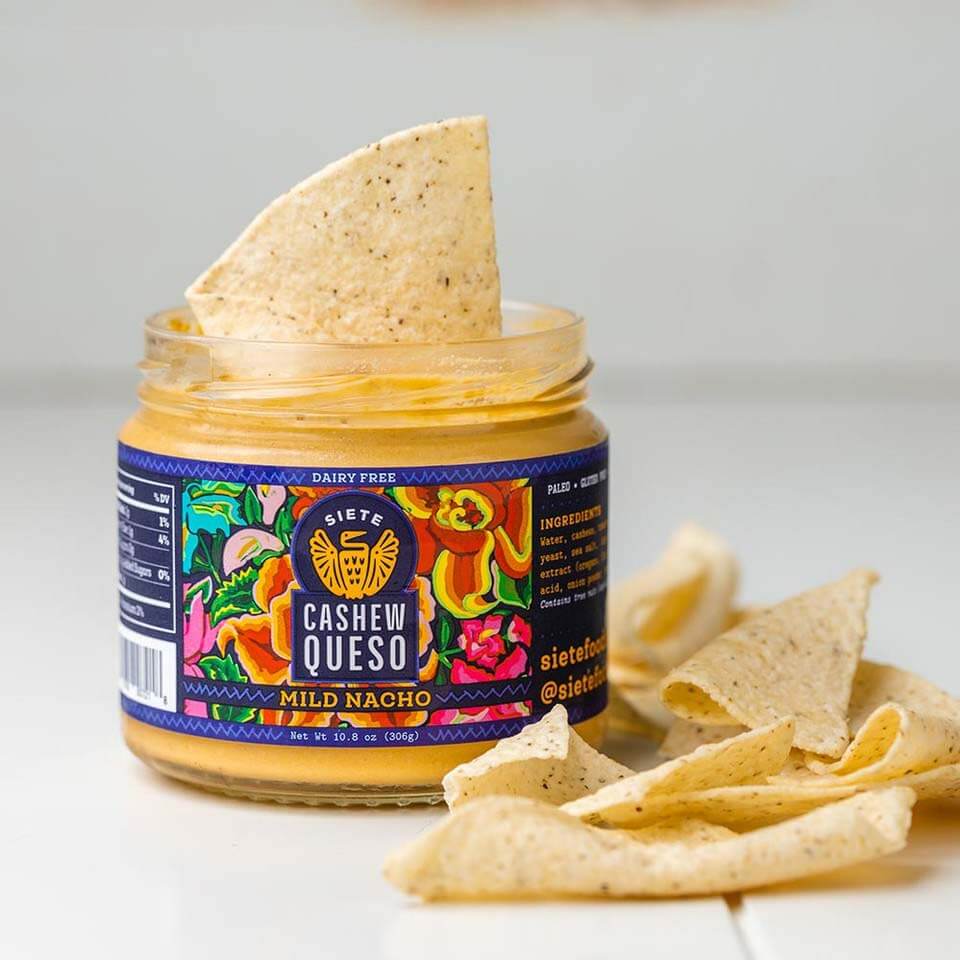 Taquitos
An ode to your favorite after-school snack, taquitos are tasty AF even for adults. Starlite Cuisine offers frozen vegan taquitos in Chicken Style, Beef Style, and Chorizo Black Bean. We love to dip ours in Good Karma Plant-Based Sour Cream.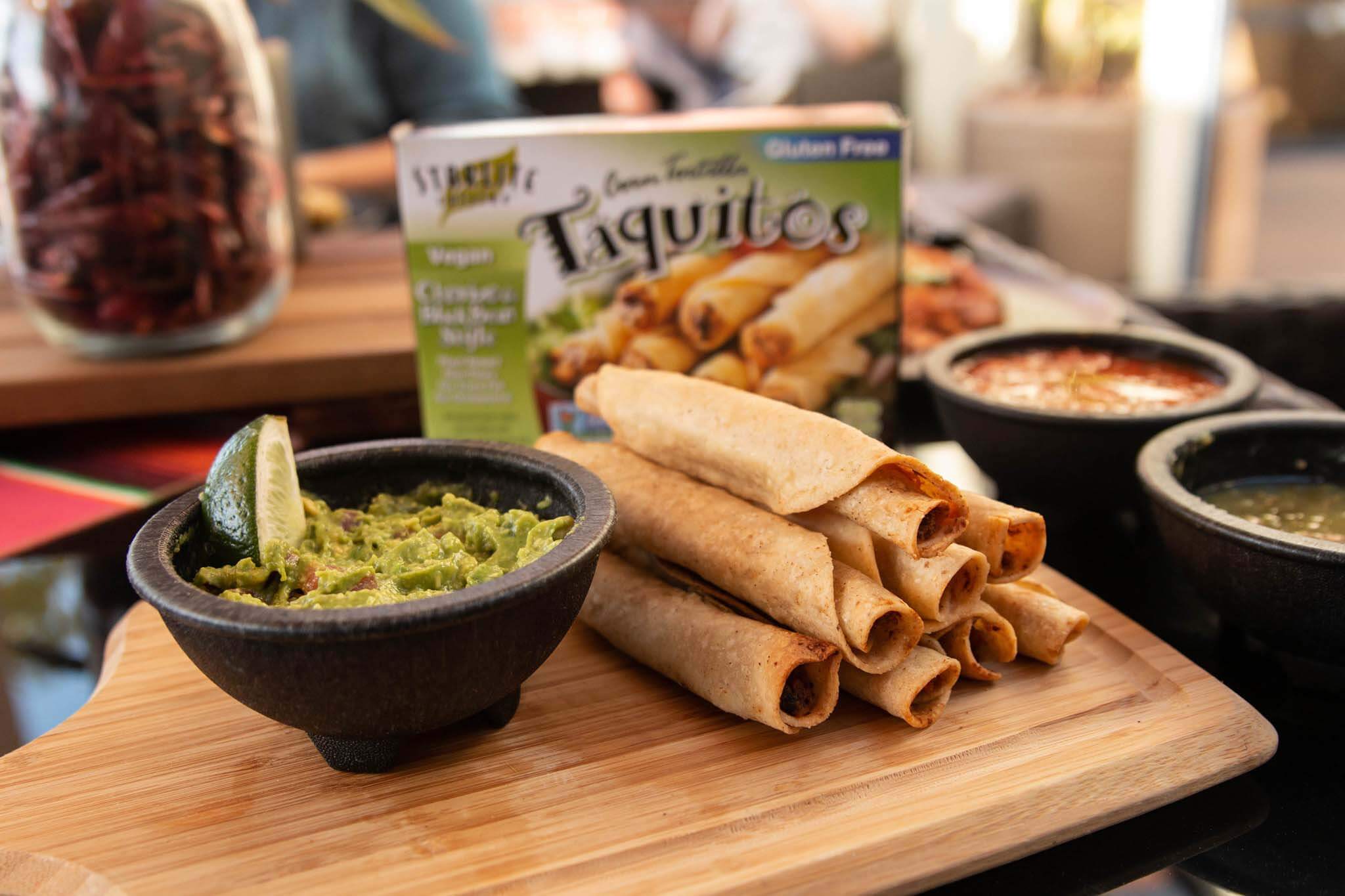 Pupusas
Trace Latin Foods offers Black Bean & Sweet Corn Pupusas in the freezer section. These thick, filled flatbreads come in minis, too. Amazing on their own, they taste even better with a little drizzle of hot sauce or dollop of homemade guac.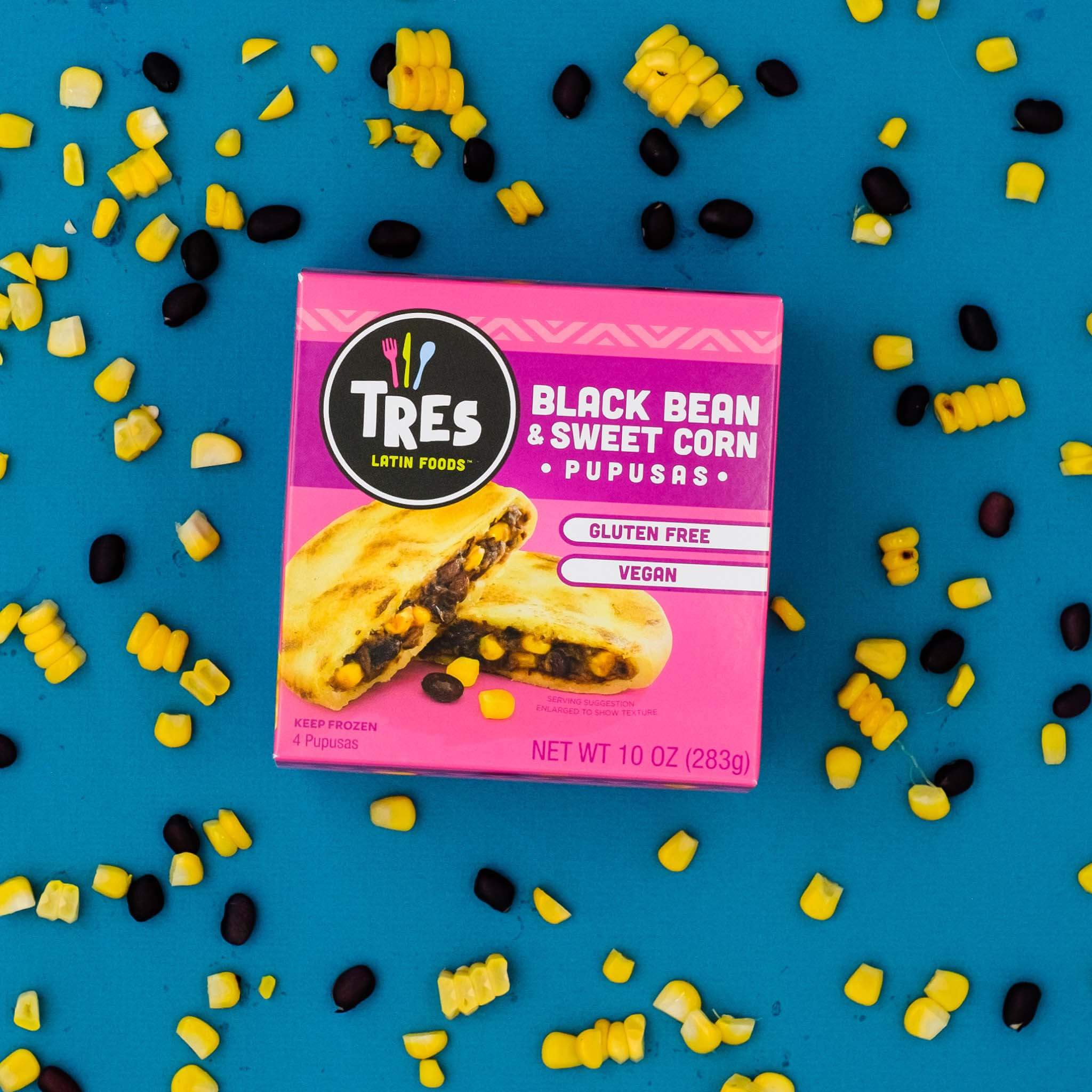 Nachos
Okay, you knew this was coming. Nachos are amazing for home eating because they are customizable, relatively easy to make, quick, and a real crowd pleaser. While you can take your nacho creativity to whatever level you're ready for, we're loving ours with Beyond Beef crumbles, VioLife cheddar, onions, and bell peppers. If you desire liquid cheese for your nachos, Daiya has you covered with their Plant-Based Cheddar Style Sauce. Bonus vegan points if you turn your nachos into chilaquiles with JUST Egg or tofu scramble.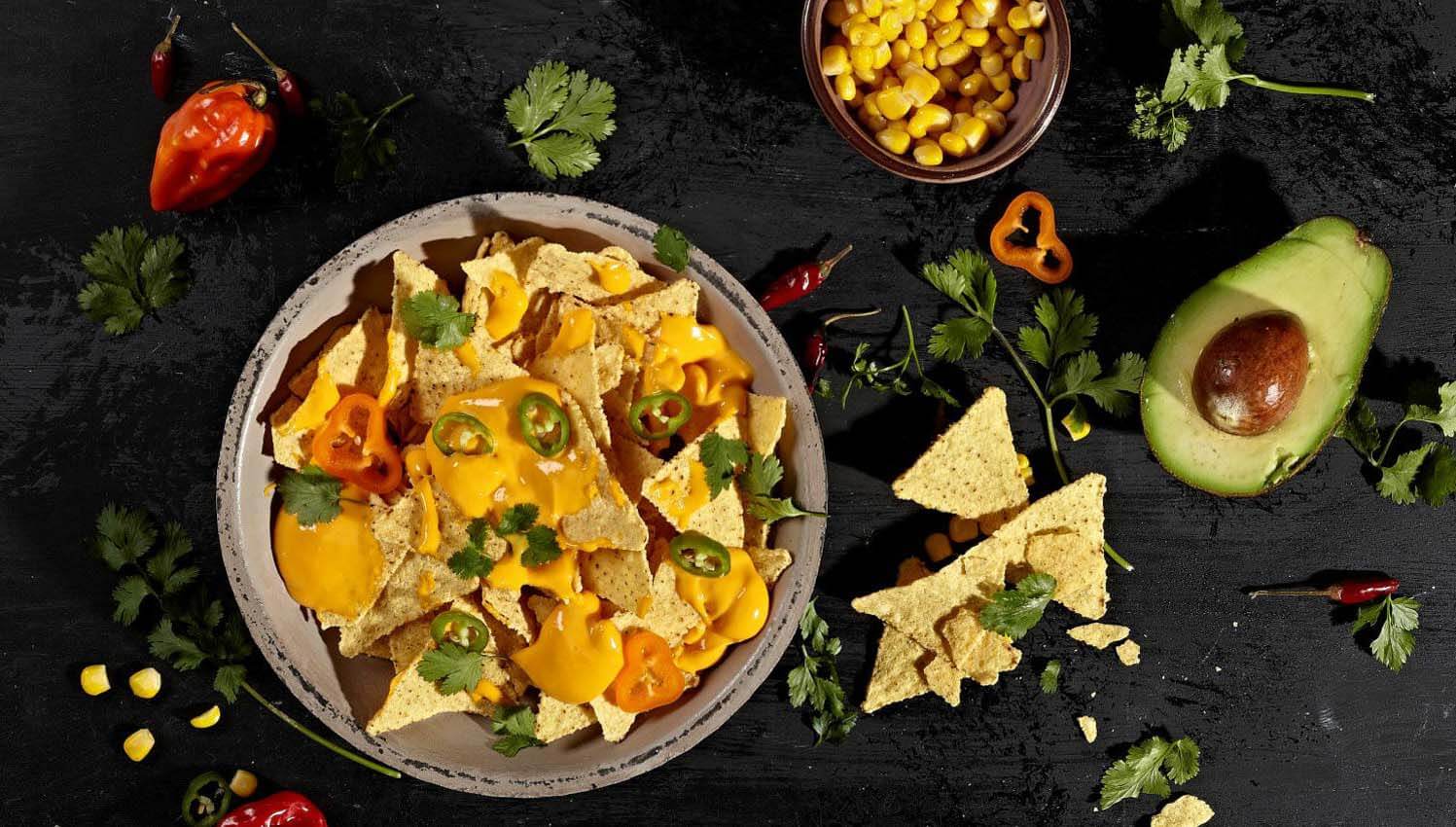 Entrees
If you didn't fill up on appetizers, you're in luck. There are many ways to celebrate Cinco de Mayo with tasty vegan entrees. From tacos and burritos to taco skillets and tortilla casseroles, we got you!
Burritos
You can totally take the DIY route, or if you're not feeling it, there are several vegan burritos in your friendly freezer. Check out Amy's Kitchen, for example, and opt for the Bean & Rice Burrito. Daiya also offers several options like Tex Mex and Fiesta Breakfast varieties. And if you're craving plant-based chicken, Alpha Foods offers burritos with mouthwatering filling like Chik'n Fajita.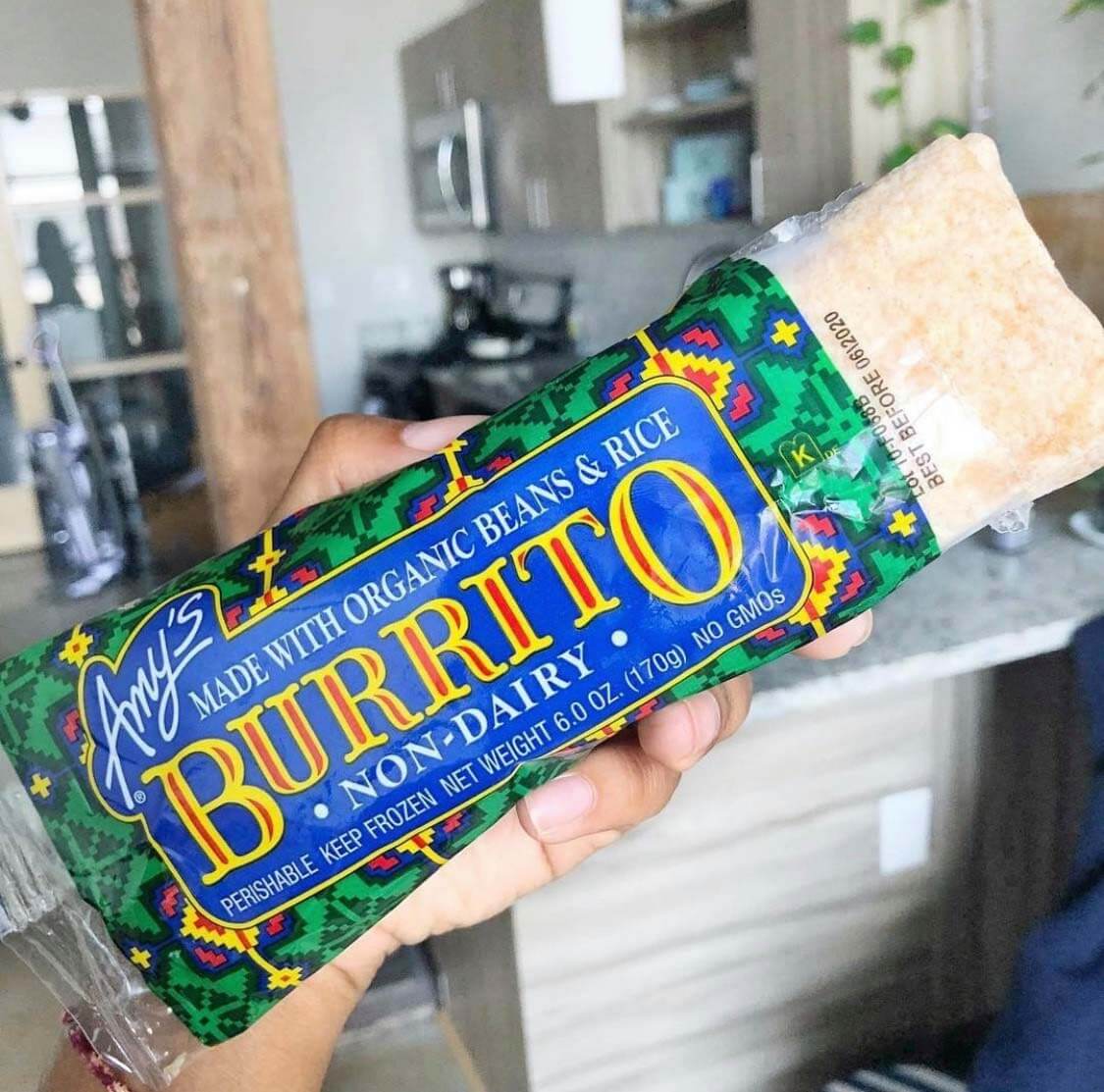 Photo credit: Erin Logan
Tacos
Can we have your attention? We've got a few things to taco 'bout. Like nachos, tacos are super customizable and great for home chefs. While the possibilities are endless, here are a few tacos we're loving for our celebrations:
Impossible Foods crumbles, Follow Your Heart Cheddar shreds, and tomatoes on a crunchy taco shell
Gardein Fishless Filets on a soft corn tortilla topped with slaw and avocado
Roasted cauliflower, shredded lettuce, and a drizzle of Chipotle Vegenaise on a flour tortilla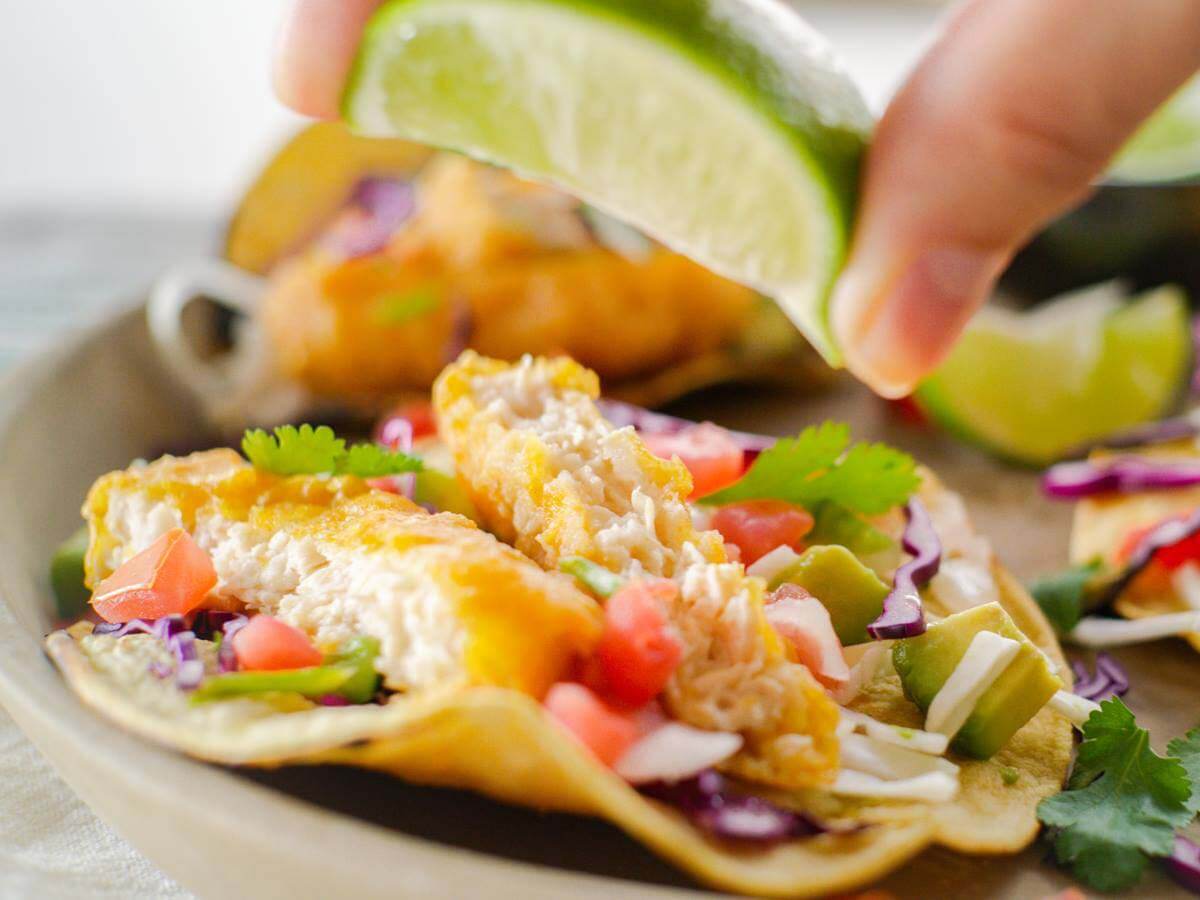 Quesadillas
Another opportunity to let your favorite vegan cheese be the star of the show: quesadillas. We love our 'dillas thickly stuffed with Chao cheese slices and Tofurky Chorizo Crumbles or Gardein Beefless Tips, but there are so many ways to enjoy this easy, no-frills meal.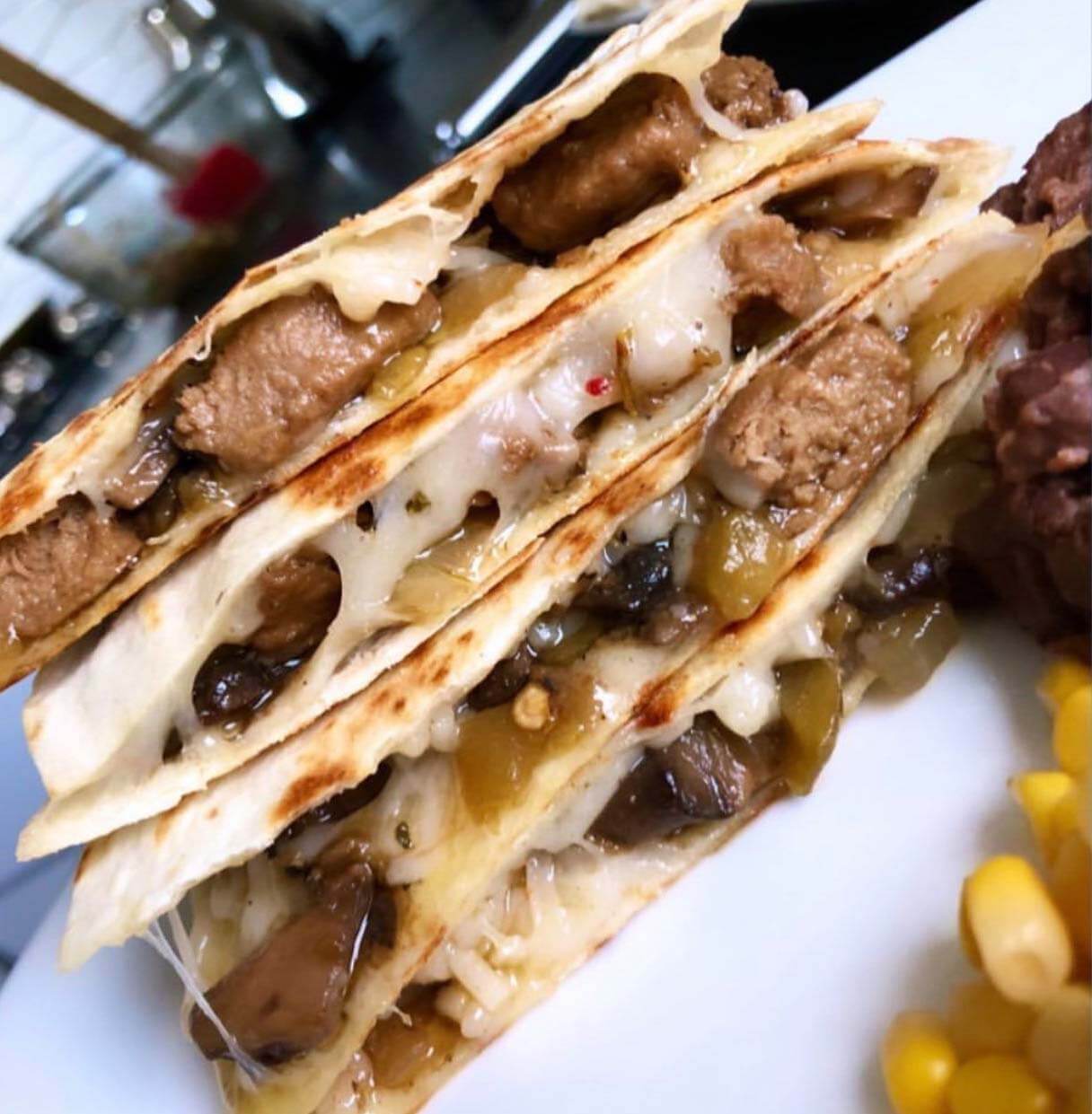 Photo credit: @msvegan
Sit-Down Entrees
We're all about finger foods, but if you're looking for a plated entree to be properly eaten with a fork, we've got a few tricks up our sleeves. While you can totally run with this and create home-cooked fiesta classics, here are a few frozen favorites:
Frontera Foods offers cruelty-free taco bowls and taco skillets, both tasty and ready in minutes.
Amy's Kitchen is serving up microwavable dishes like Vegan Tortilla Casserole, Roasted Vegetable Tamales, and Black Bean Vegetable Enchiladas to name a few.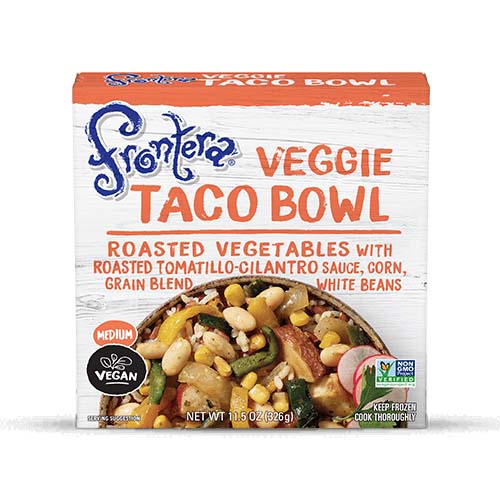 Drinks
Ironically Corona and Corona Refresca products are vegan. Many tequilas like Jose and Patron are as well. If alcohol isn't your thing, try out a margarita mocktail or a big glass of Rice Dream Horchata. You'll thank us on the Horchata later.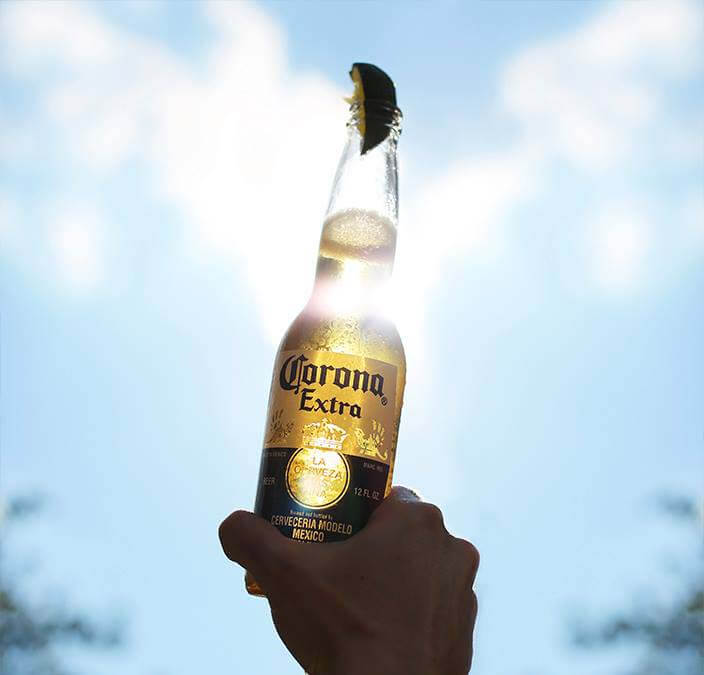 Not up for creating a feast on your own? Order in! There are several fast food and fast casual establishments that offer vegan-friendly fiesta fare like Taco Bell, Del Taco, Chipotle, Qdoba, and Moe's Southwest Grill to name a few.
RELATED: How to Host a Virtual Vegan Wine and Cheese Party
---
Want even more vegan news, food, and lifestyle content? Subscribe to VegOut LA Magazine or VegOut NYC Magazine!