Back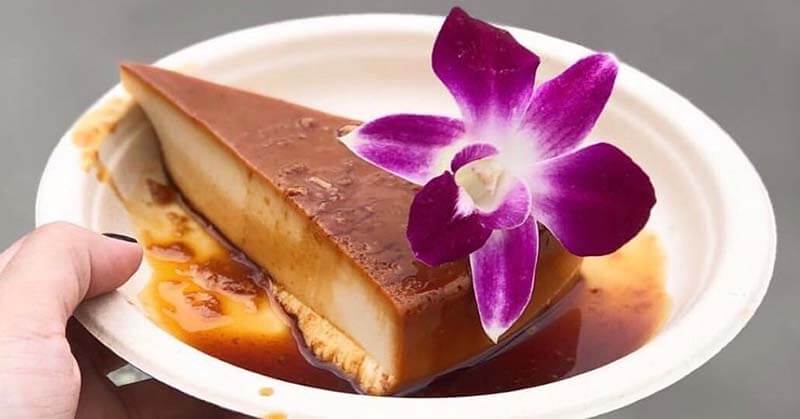 Here's Where to Find Vegan Flan in Los Angeles
Stop by one of these spots in LA to grab a slice or two of vegan flan! This delightful dish has quite an extensive history, but it is most widely recognized as a sweet caramel custard dessert most popular in Spain, Mexico, and Latin America. Flan is traditionally made using eggs and milk––but leave it to us plant-eaters to find a way to veganize it! These vegan and vegan-friendly restaurants have mastered the sweet, decadent flavor and light, creamy texture of this iconic dessert. But beware, this article may cause you to drool!
RELATED: 7 Spots for Loaded Vegan Fries in Los Angeles
---
Want even more LA vegan news, food, and lifestyle content? Subscribe to VegOut LA Magazine!
Delicias Bakery and Some
Highland Park
From Pan Dulce, Cakes, and Aguas Frescas to Tortas, Queso Fresco, and Carrot Chips, this family-owned shop has something for every occasion and craving. Their Flan Vegano (or vegan flan) is gluten-free, soy-free, and melt-in-your-mouth delicious! Pick up a single-serving container of this classic dessert or place an order for a large version to share with the fam.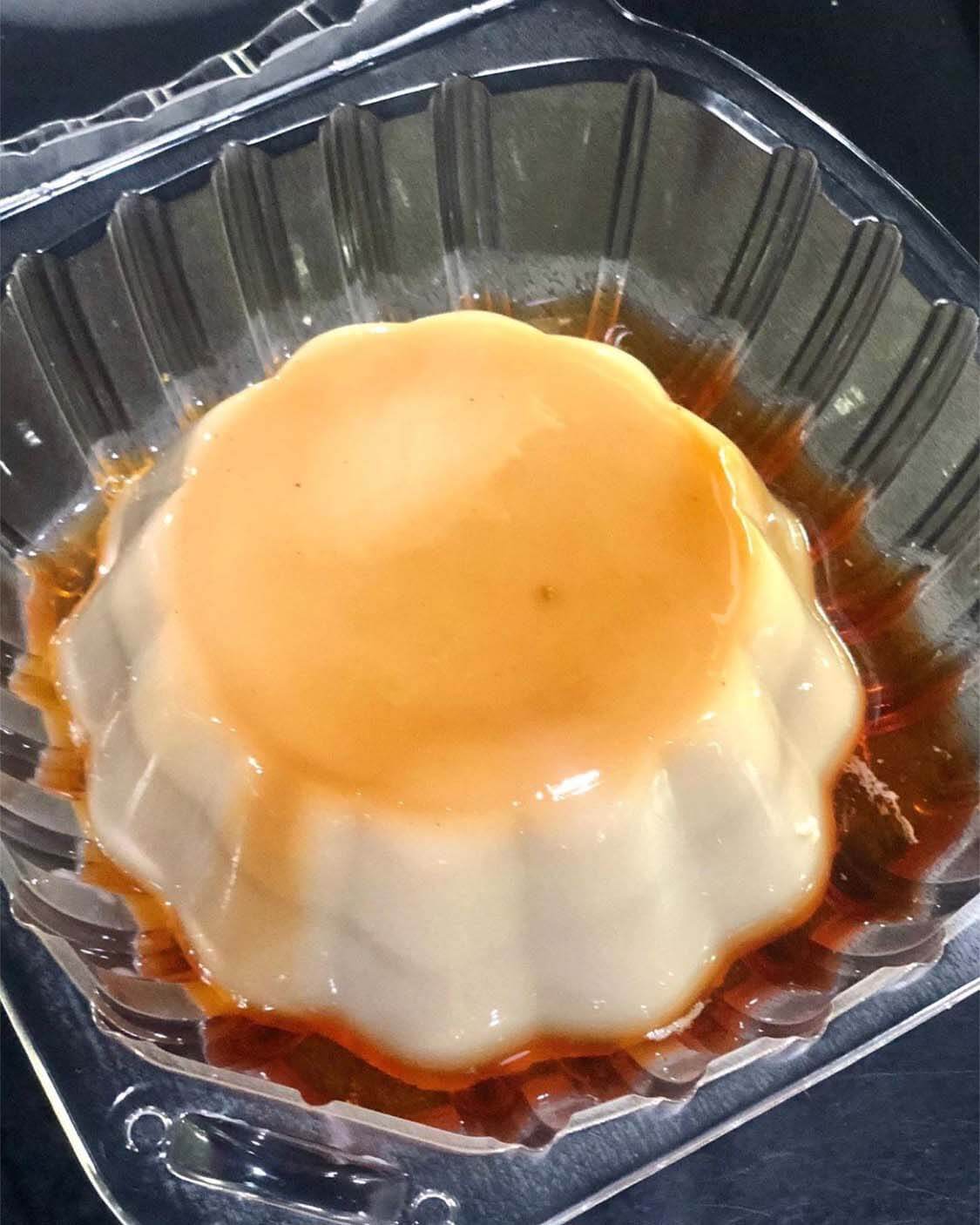 Consciously Baked
Weekly Pickup in Norco
While traditional flan recipes require an oven, most vegan flan recipes available online only call for refrigeration. Determined to craft this delectable dessert the authentic way, Vanessa from Consciously Baked started experimenting. After many attempts, she perfected her rich and creamy Baked Vegan Flan––but she didn't stop there! Vanessa took things to the next level by creating another menu item called the Chocoflantastic, a layer of baked flan atop a bed of chocolate cake. Yum!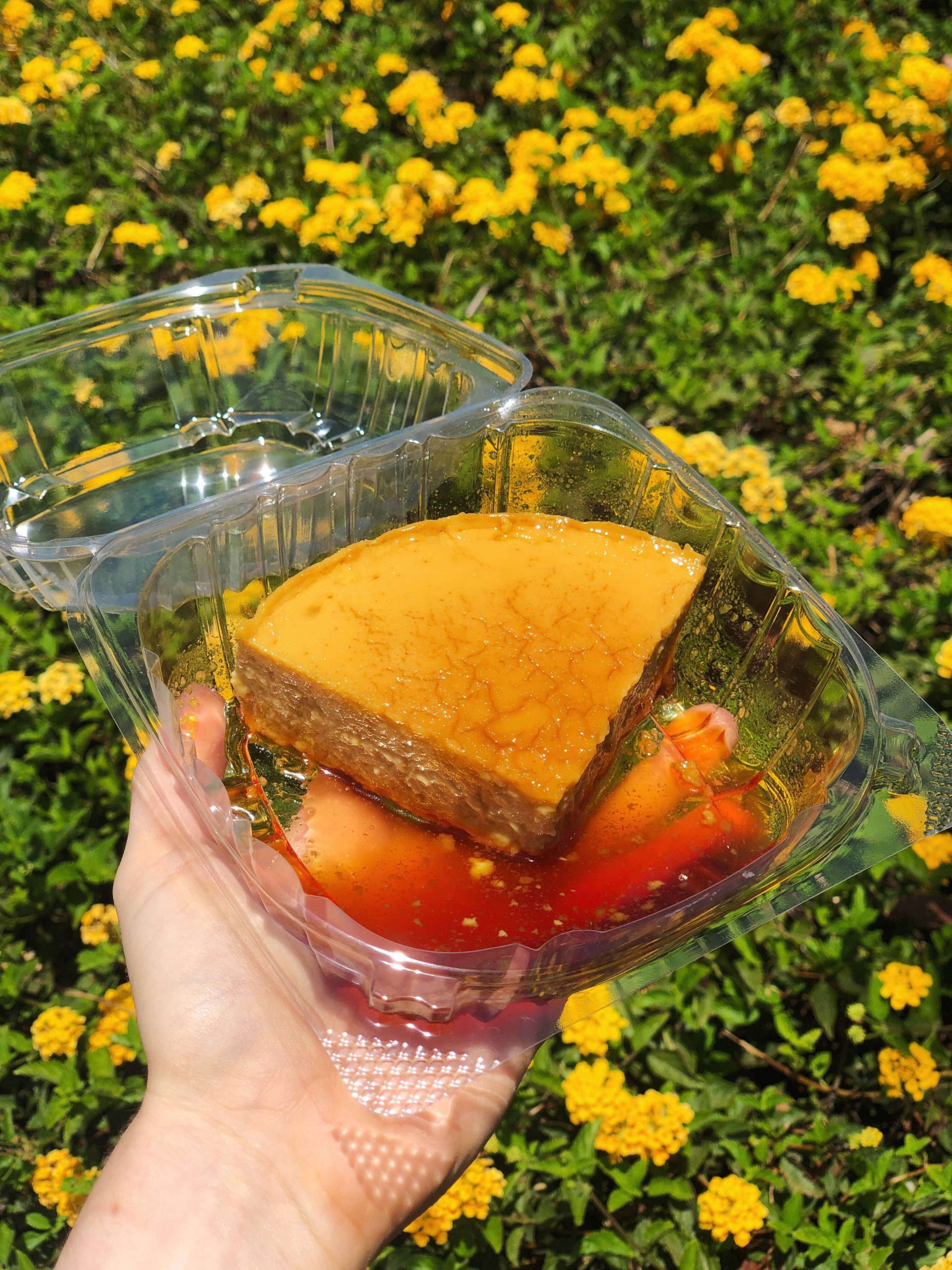 El Cocinero Restaurant
Van Nuys
This new vegan Mexican restaurant is a great spot to stop for flan (and tacos)! Does their florally decorated flan seem a bit familiar to you? That's because this restaurant was opened by one of the co-founders of the wildly popular plant-based pop-up, Vegatinos. Now you can order their great-tasting treats you know and love Tuesday through Sunday. See you there!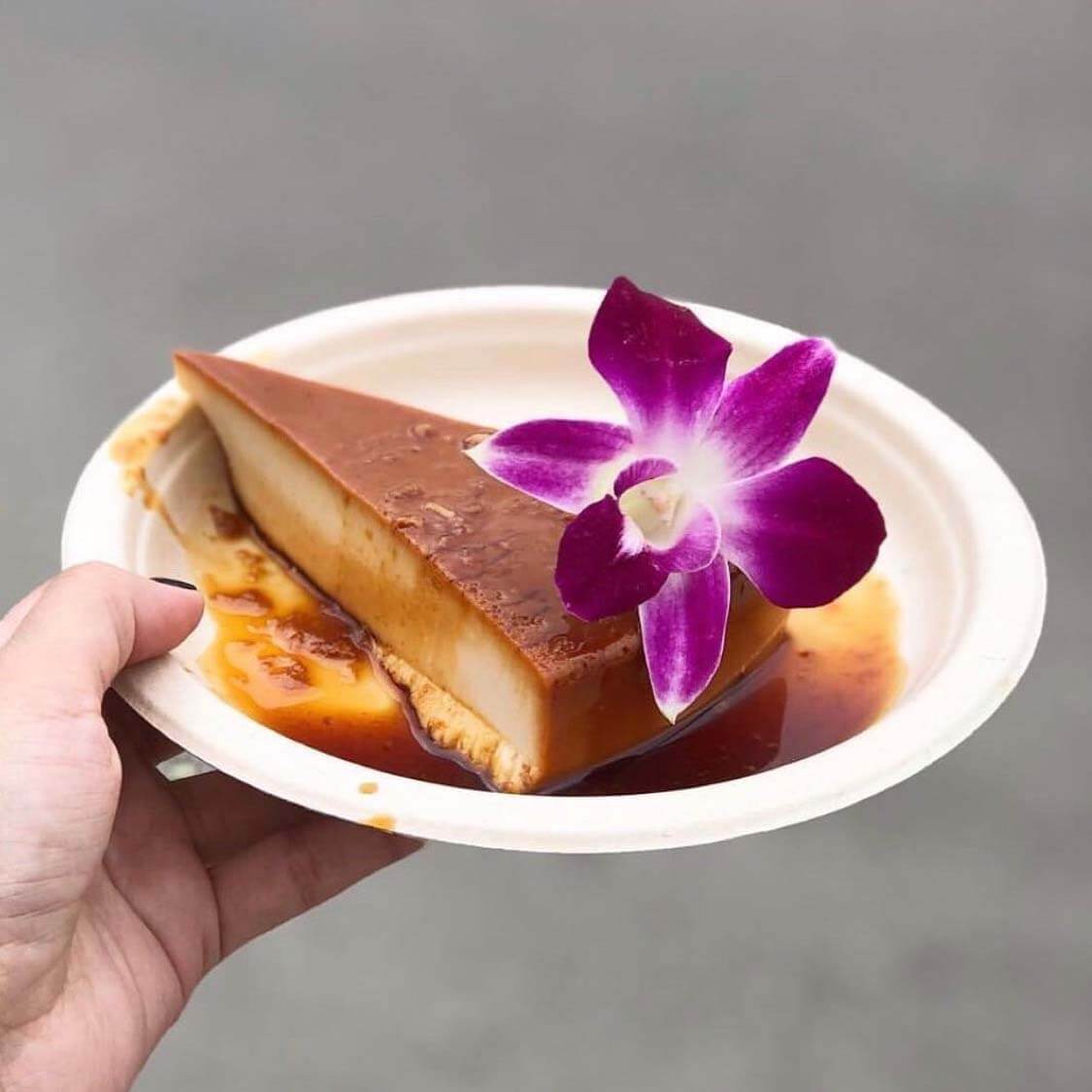 Photo credit: @vegansfrommars on Instagram
Inner Peace Cafe
Garden Grove
Inner Peace Cafe is an all-vegan gem in the heart of Orange County with a menu that offers a vast array of flavors and dishes––including flan! Their Fabulous Flan is composed of house-made creamy custard with drool-worthy coffee caramel sauce. Yum! While you're there, try some of their other enticing eats like Portobello Tenders, Chick'n Curry Stew, and Radiant Ragu.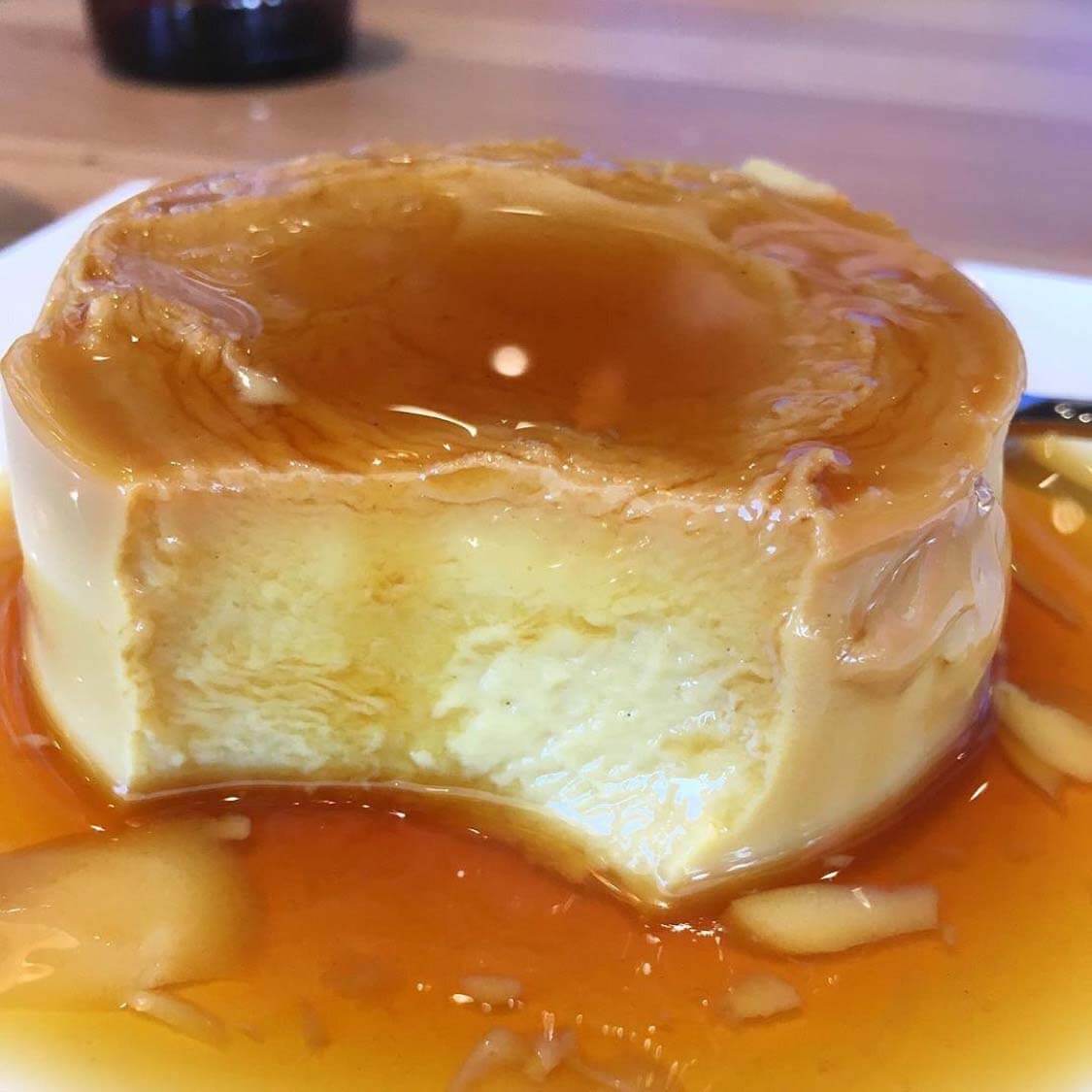 Photo credit: @spiceislandvegan on Instagram
Mama's Tamales
Westlake
What's our motto when we visit this vegan-friendly restaurant? "Come for the tamales, stay for the flan!" Well, you can't technically stay there given the current restaurant closures––but the point is, their flan is amazing! Mama's Tamales is run by a wonderful family with recipes that will elevate your palate to a different dimension, and picking up their vegan flan is a must anytime we're in the area. We can't help it!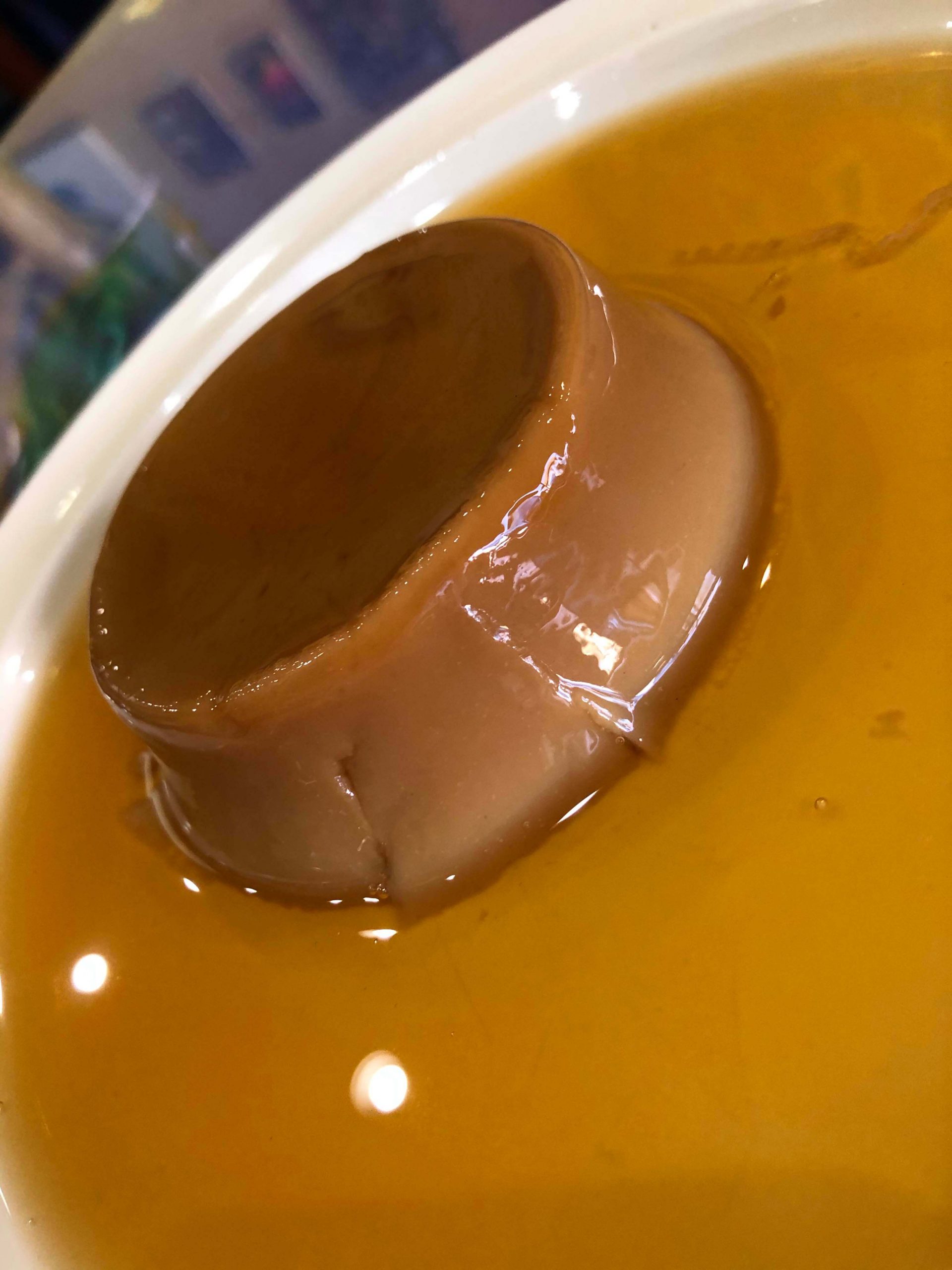 Vegan by Victoria's
Santa Ana (East LA location coming soon!)
Not only does this all-vegan panaderia craft the most bright and colorful vegan conchas, but they also stock Vegan Flan and Chocoflan! Yep, you read that right––CHOCOLATE. FLAN. It's smooth, sweet, and satisfying! Pro tip: enjoy your slice with a glass of vegan Horchata or Champurrado. You'll thank us later!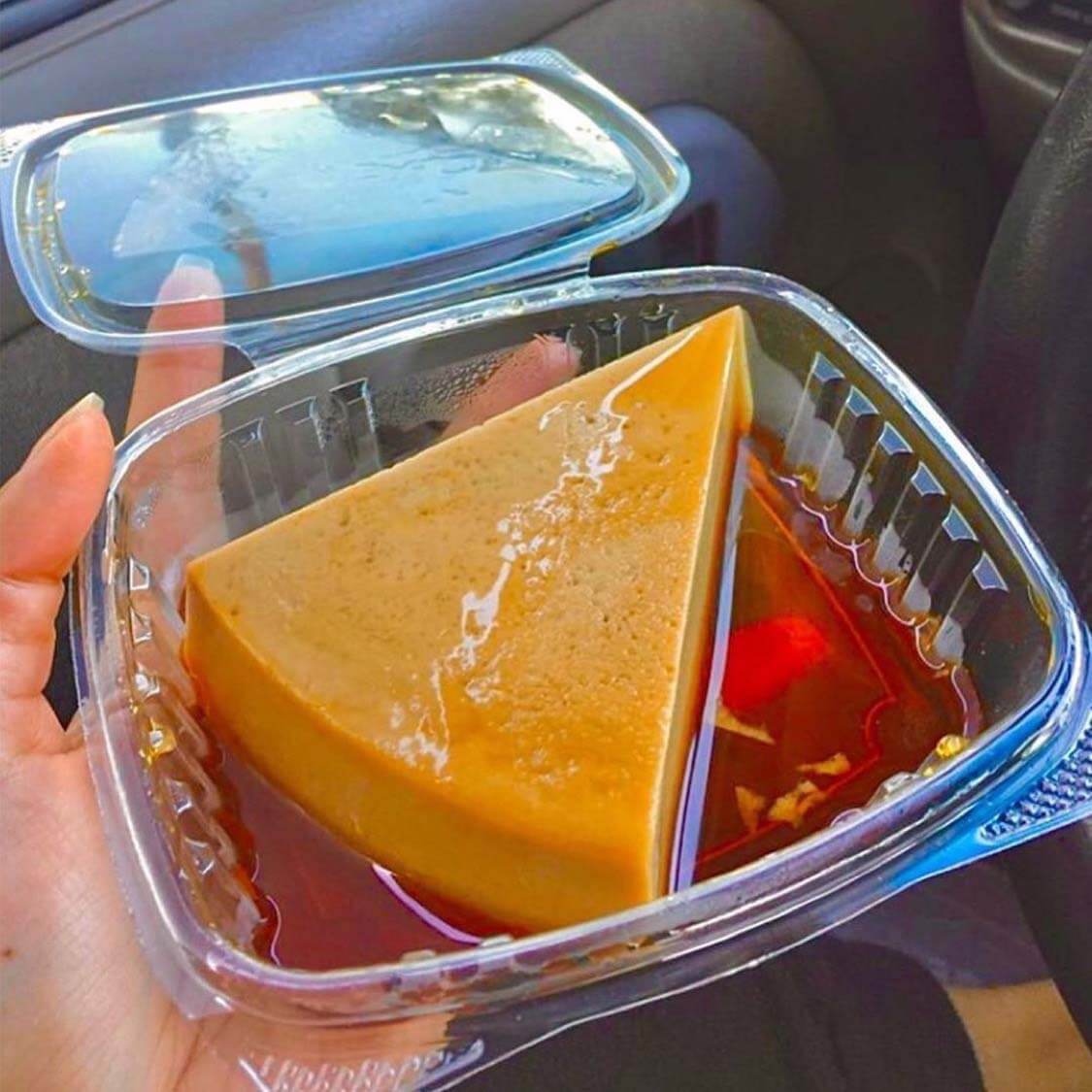 Aguas Veganas
Pop-up
The light and refreshing Aguas Frescas from this vegan pop-up pair wonderfully with their Fantastic Vegan Flan. In fact, their flan is so good that Cena Vegan now sells it through their pickup and delivery services. If you think you'll love it as much as we do, you might as well just place an order from Aguas Veganas for a full-size flan! They've also got Vegan Rice Pudding and Vegan Bionicos with Cashew Cream on their dessert menu.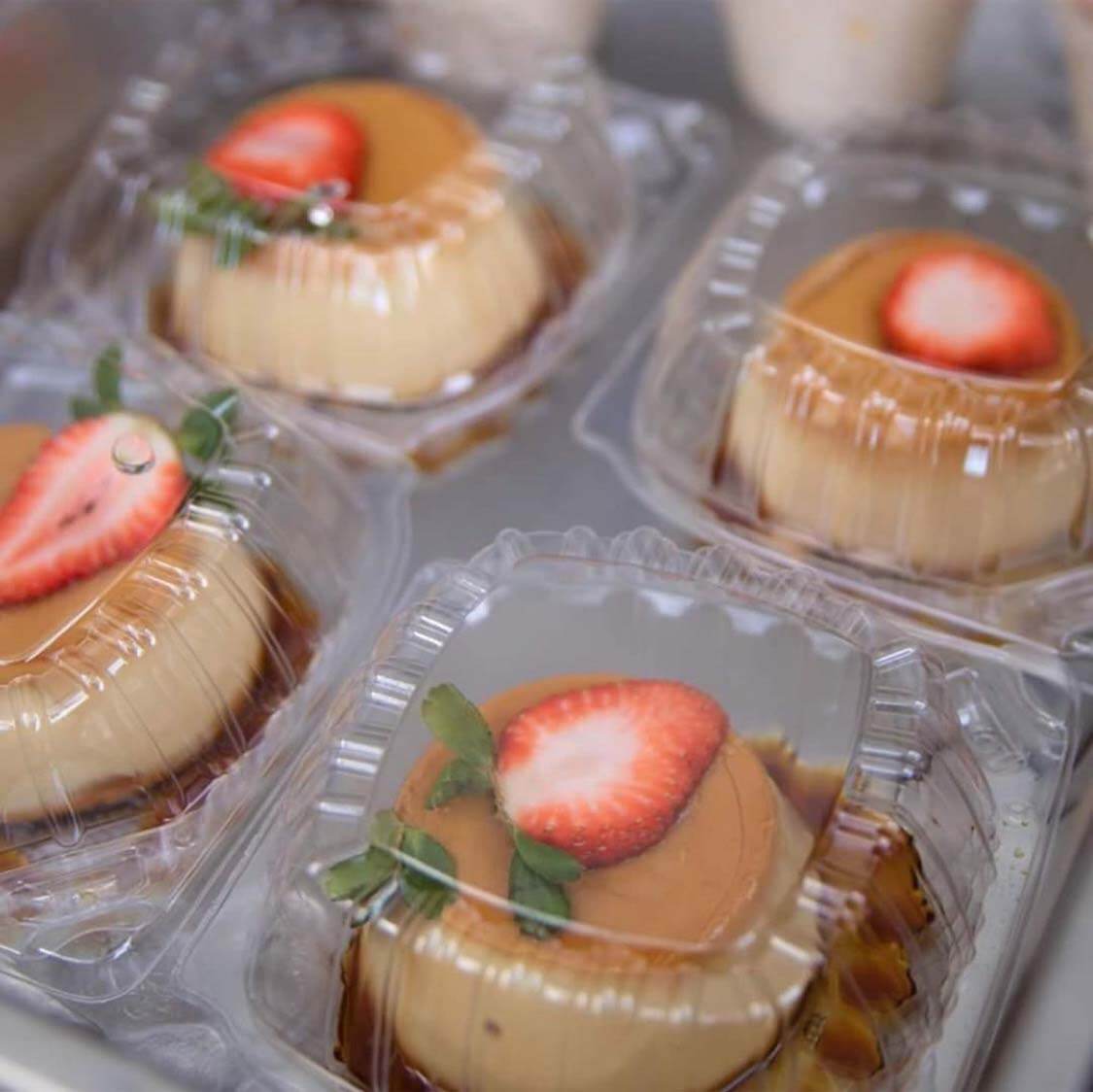 Chicana Vegana
Fullerton
This vegan pop-up turned brick-and-mortar specializes in iconic Mexican dishes with a Californian twist. For the main course, we'd recommend ordering the Cali Bae-rito or Loaded Nachos with extra guac. For dessert? FLAN! Yep, you guessed it––this female-owned restaurant offers a vegan flan that will blow your mind! Other appetizing desserts on the menu include Tres Leches, Peach Cobbler, and Polvorones (Mexican wedding cookies). But be sure to check out the dessert menu in advance as some of the items rotate.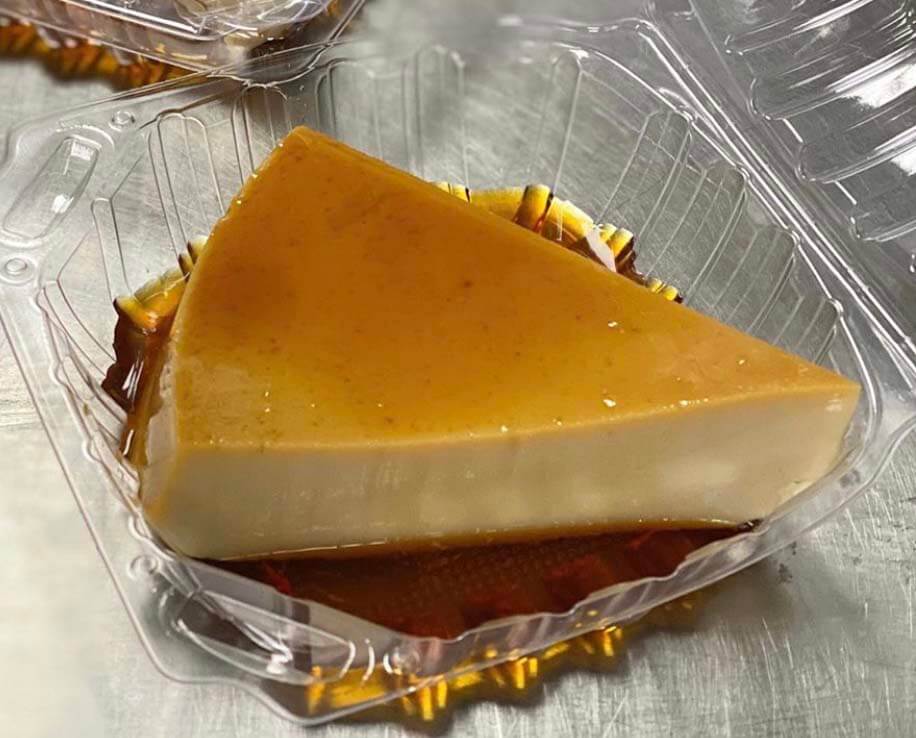 Allie Mitchell
@alliemitch
Allie is a writer, musical theatre performer, yoga instructor, and walking vegan restaurant directory. On any given day, you can catch her making tofu scramble, scouring Trader Joe's for new plant-based products, or watching The Lizzie McGuire Movie! Visit her website at alexandrammitchell.com.
Articles by Allie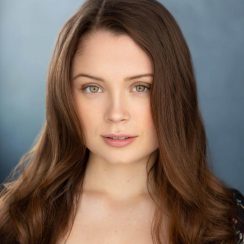 More from VegOut
Subscribe Now
Get the premier vegan food and lifestyle magazine delivered to your door (or inbox!)
Order the magazine!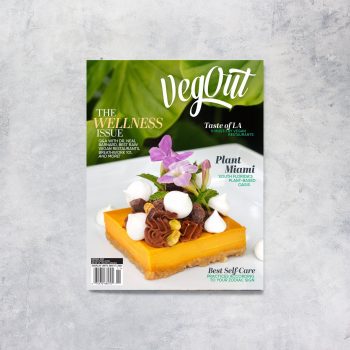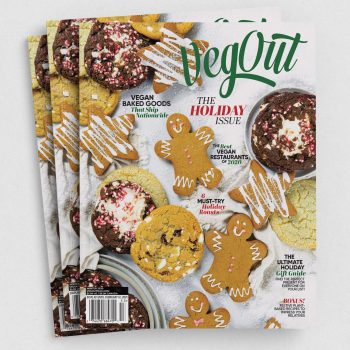 Navigation