Back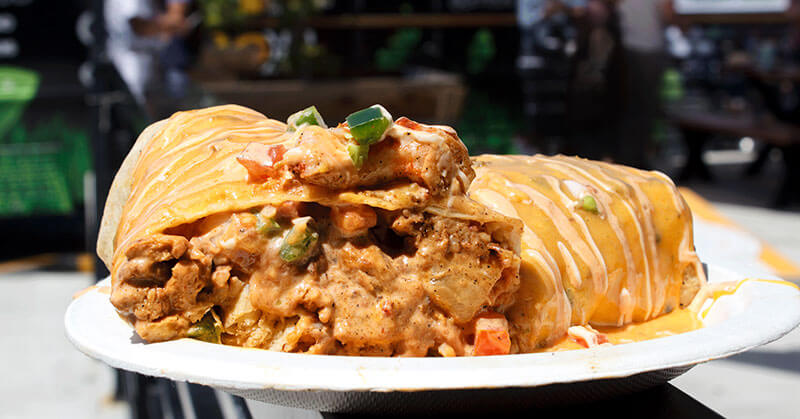 Evolution Burger's Sister Truck, The Fancy Taco, is Now Open
When we got word that the minds behind Evolution Burger were opening a Mexican food truck, we couldn't help but drool a little (just a tad though, we're still civilized). If you've experienced Evolution Burger, or even just seen their photos on Instagram, you know they're fond of big portions and all the things you thought you could never eat again, like juicy burgers, melty cheese, and strips of marbled bacon. Naturally, when they announced The Fancy Taco, we knew that our most indulgen
If you're anything like us and never got the chance to try authentic Mexican street fare before you went vegan, The Fancy Taco is your saving grace. Their menu features all the staples you'd hope to find from a sidewalk eatery on the backstreets of East Hollywood, like burritos, tacos, quesadillas, nachos, and tortas. Luckily, they don't skimp on the "meat" either, as they allow you to customize any order with your choice of protein, which includes everything from Soyrizo to Pastor to Carnitas. Our personal favorite is their Pastor … and vegan shrimp. Okay, we can't pick just one!
The Pastor features tender and stringy soy curls tossed with lightly charred pineapple and sweet & savory seasonings. If sweet and salty's "kinda your thing," then Pastor is definitely your thing. The vegan shrimp on the other hand is … well, just like real shrimp. It kinda explains itself. We're unsure how they cook it, but we know it's savory, mildly spiced, and incredibly tantalizing.
For your first visit, you can't go wrong with their mojado style burrito with Pastor, which is covered in gooey queso, a torta with shredded jackfruit Carnitas, or a bowl of stacked nachos with spicy soyrizo. Follow them on Instagram @the.fancy.taco to keep up with their schedule! It's time to reintroduce those nostalgic Mexican eats into your life!
Ryan Tempfer
@ryantempfer
Ryan is a cook, writer, and musician born and raised in Tampa, FL. With years of recipe testing for his Asian-American food blog, No Eggs or Ham, behind him, he strives to sharpen the image of vegan food by highlighting chefs who push the boundaries of plant-based cuisine. Unlike the advice your mom lent you, he encourages you to play with your food every chance you get!
Articles by Ryan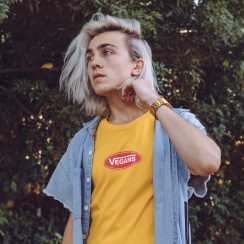 More from VegOut
Subscribe Now
Get the premier vegan food and lifestyle magazine delivered to your door (or inbox!)
Order the magazine!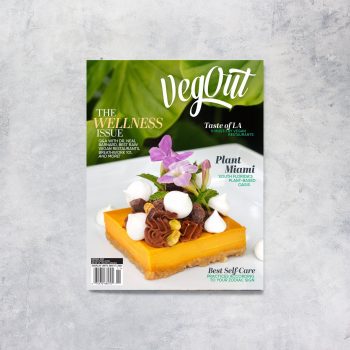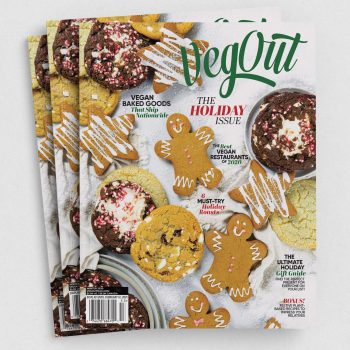 Navigation