If you're a fan of attending vegan festivals and pop-ups, you may have had the privilege of ordering from T&T Lifestyle over the last couple years.
RELATED: Vegan Ethiopian Spot Opens in West Los Angeles
---
Join VegUP and Using My Privilege to take a stand against racism. Click here to learn more and donate now.
Owners and married couple Tete and Bicko have quickly been making names for themselves in the vegan pop-up scene with their unique niche of the market: vegan Ethiopian food.
Since their debut at Smorgasburg last year, their popularity has grown exponentially, and their presence in the vegan community has been a welcome breath of fresh air and new, explosive flavors.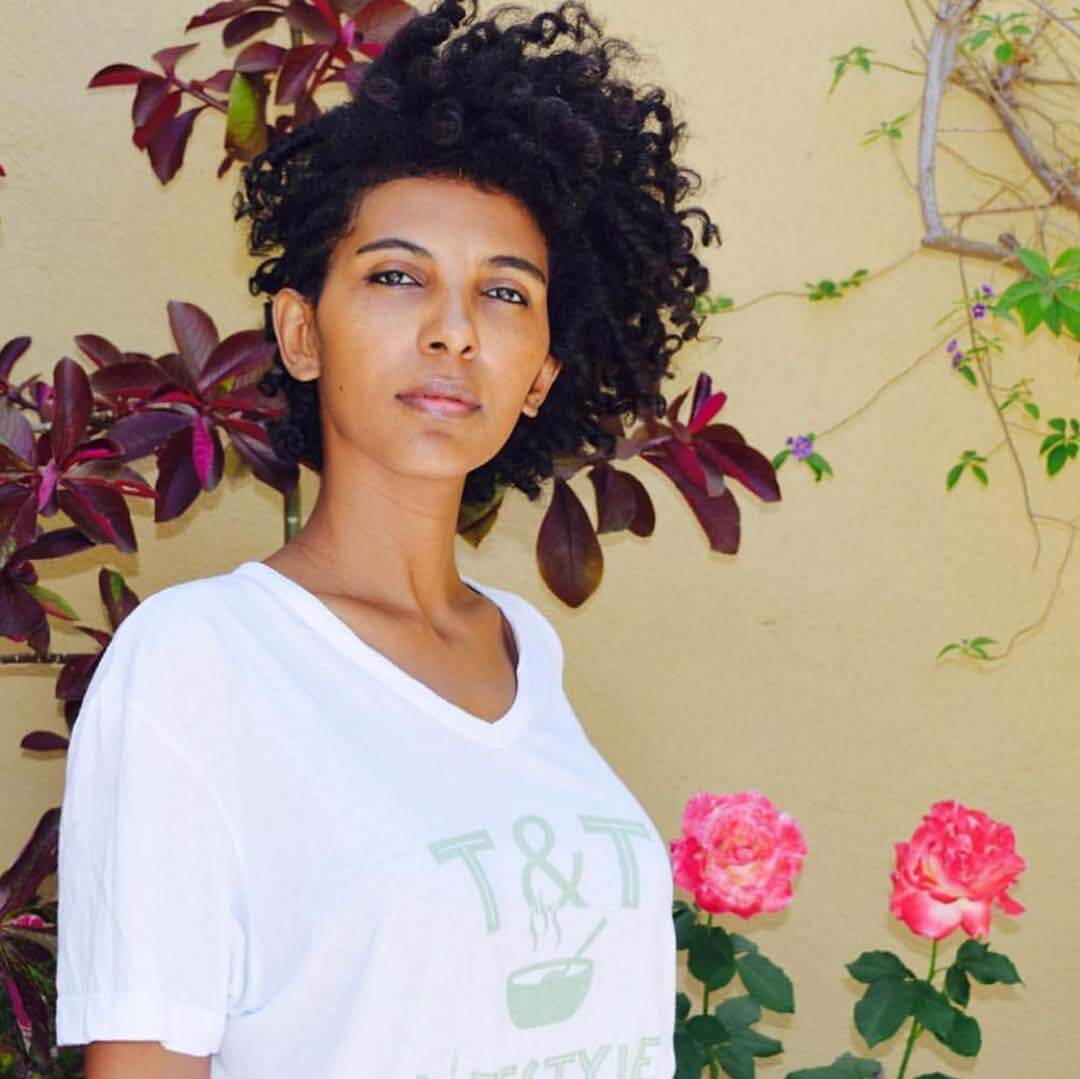 How It Began
It all started about seven years ago, when Bicko looked at the gorgeous breakfast spread that Tete had laid out and decided that he would encourage her to become a chef.
Just a couple short years later, the beginnings of T&T Lifestyle was born, sandwiched between culinary school, downtown farmers markets, and a busy catering schedule.
The goal of T&T has always been to showcase authentic Ethiopian food while staying true to three core values of food: presentation, flavor, and variety.
And if you've ever tried their dishes, you know they've exceeded these values.
The Flavors
Tete describes her food as "nurturing, comforting, healthy, and happy," and the proof is in the flavors.
If you ask Tete, her favorite dish that she's created is the Garbanzo Bean Scramble, which is a delicious breakfast option for those seeking light and gluten-free fare.
If you're anything like us, you're constantly on the hunt for the next best vegan tacos in the game, and T&T has been a reigning favorite. Made from a whole foods mixture of lentils, mushrooms, and potatoes, these tacos are the perfect balance of soft, savory, and spicy, and you can taste the small-batch, homestyle flavors in every bite.
Not a taco fan? Order the Ethiopian Twist Sliders, which have a similar taste profile to a vegan sloppy joe without the heaviness. The secret powerhouse on these sliders is Tete's original "Tangfaye Sauce," which is a house-made creation that tastes like a precise mixture of heaven and bliss. Tete plans to bottle and sell the sauce in grocery stores.
What you absolutely must try—the Superfood Combo. This dish showcases some of the top foods and flavors of a traditional Ethiopian diet like lentils, garbanzo beans, and marinated greens. The result is a plate full of warm and complimentary flavors, with plenty of Teff Injera (a spongy and gluten-free flatbread) with which to sop it all up!
Where to Find T&T Lifestyle
Since no one is quite sure when pop-ups will start again, T&T recently acquired a lease at the Colony in West LA and plans to continue running their business from that space.
If you're unfamiliar with the Colony's concept, think of it as a pre-loaded food court where small businesses and pop-ups can rent fully equipped kitchens, saving them the time, money, and investment backing that is often required when starting a brick-and-mortar.
Several other vegan and vegan-friendly restaurants now call the Colony home, and T&T is happy to join their ranks.
When Smorgasburg and other vegan pop-ups start running again, you can be sure to find T&T there as well. To them, nothing beats seeing the community come out to support them and try new flavors.
In the meantime, give them a follow on Instagram at @tandtlifestyle to view drool-worthy pictures of their food and to keep up with weekly specials (vegan cinnamon rolls, anyone?).
Feature image photo credit: @vegana.ventures on Instagram