In 2017, Plate of Hue's founder, Stephan "Chefan" Houston, followed his mother's footsteps into a plant-based diet. She had just received a cancer diagnosis and decided to go vegan for her health. After just a few months, her health began to improve immensely (she's now cancer-free!), and Houston was right behind her.
RELATED: Black-Owned Vegan Business Spotlight: T&T Lifestyle
---
Want even more LA vegan news, food, and lifestyle content? Subscribe to VegOut LA Magazine!
Houston recognized a need in the plant-based community to highlight the flavors and textures he had grown up with and has been furiously veganizing family recipes and classic staples for the past few years. Plate of Hue is the end result of that, and the slogan "edible love for the eyes, mouth, heart, and soul" has been the foundation from which Houston continues to create.
Houston's mission is to change people's point of view when it comes to the stigma of vegan food being boring or bland. "Hue," representing the character and color of his food as well as Houston's own community, seemed to fit right in, and Plate of Hue was formed.
The Flavors
Houston uses an array of colorful combinations in many of his dishes to create a balanced plate that will fill you up and leave you wanting to come back for more.
Purple cabbage, edible flowers, microgreens, and a huge variety of fresh veggies make up some of the colors you'll find in Plate of Hue's food. But don't think those are just for presentation!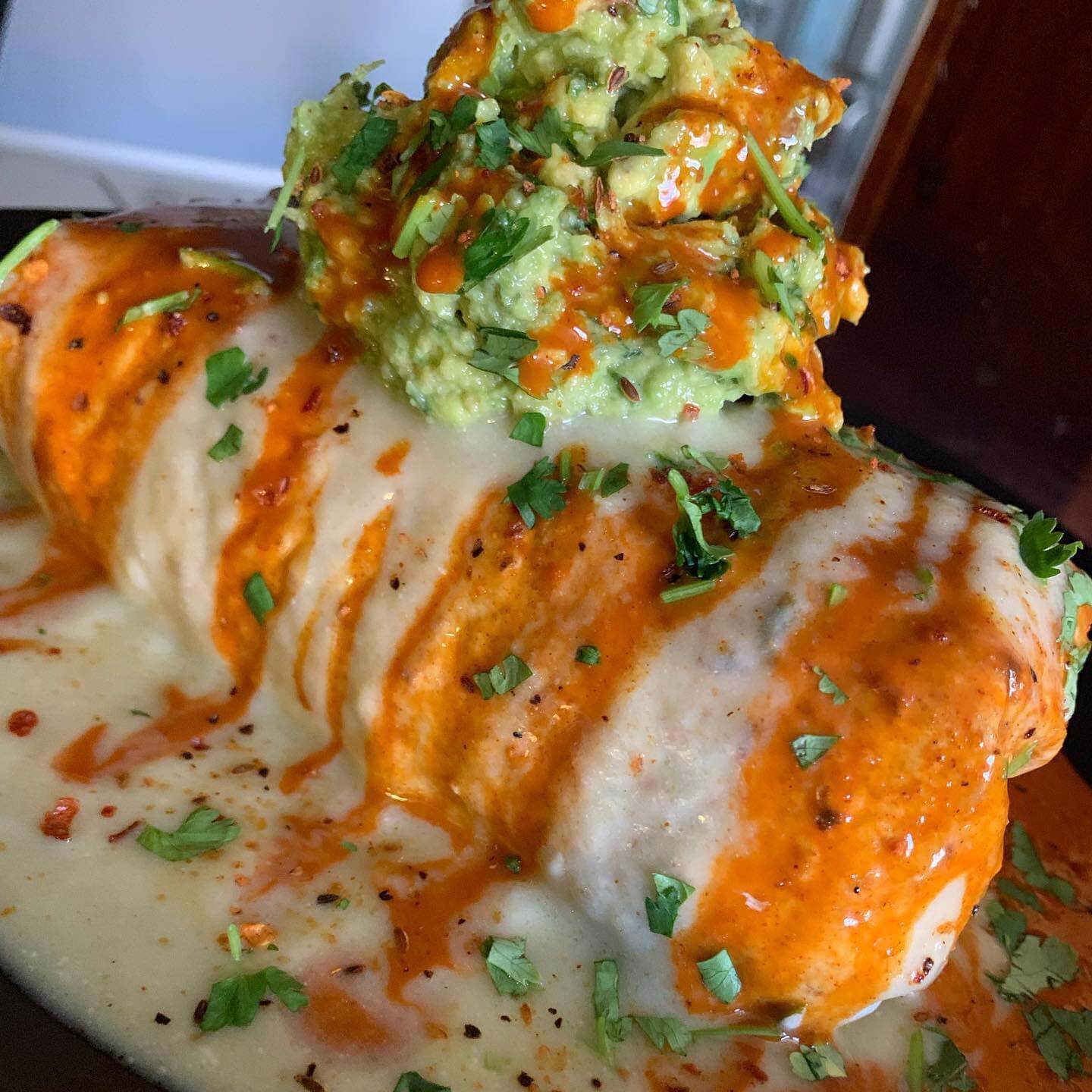 It's important to Houston to create flavors and dishes that reflect the recipes and traditions of his Southern roots. His personal favorite is the Gardyn Gumbo, which he says took a long time to perfect, but now is a crowd favorite.
If you're looking for variety, you've found it at Plate of Hue. Craving a sandwich platter? Order a tray of their jackfruit and garbanzo tuna sandwiches. In the mood for a filling pasta dish? Choose between a coconut cream and garlic mac 'n' cheese, a curry alfredo, or a spicy cajun pasta. And if it's a BYO taco bar you're looking for, Plate of Hue has you covered there as well.
Where to Find Plate of Hue
Houston's goal is to eventually expand the pop-up into several restaurants, but in the meantime, you'll find him at local events. He's also open for catering and personal chef services seven days a week.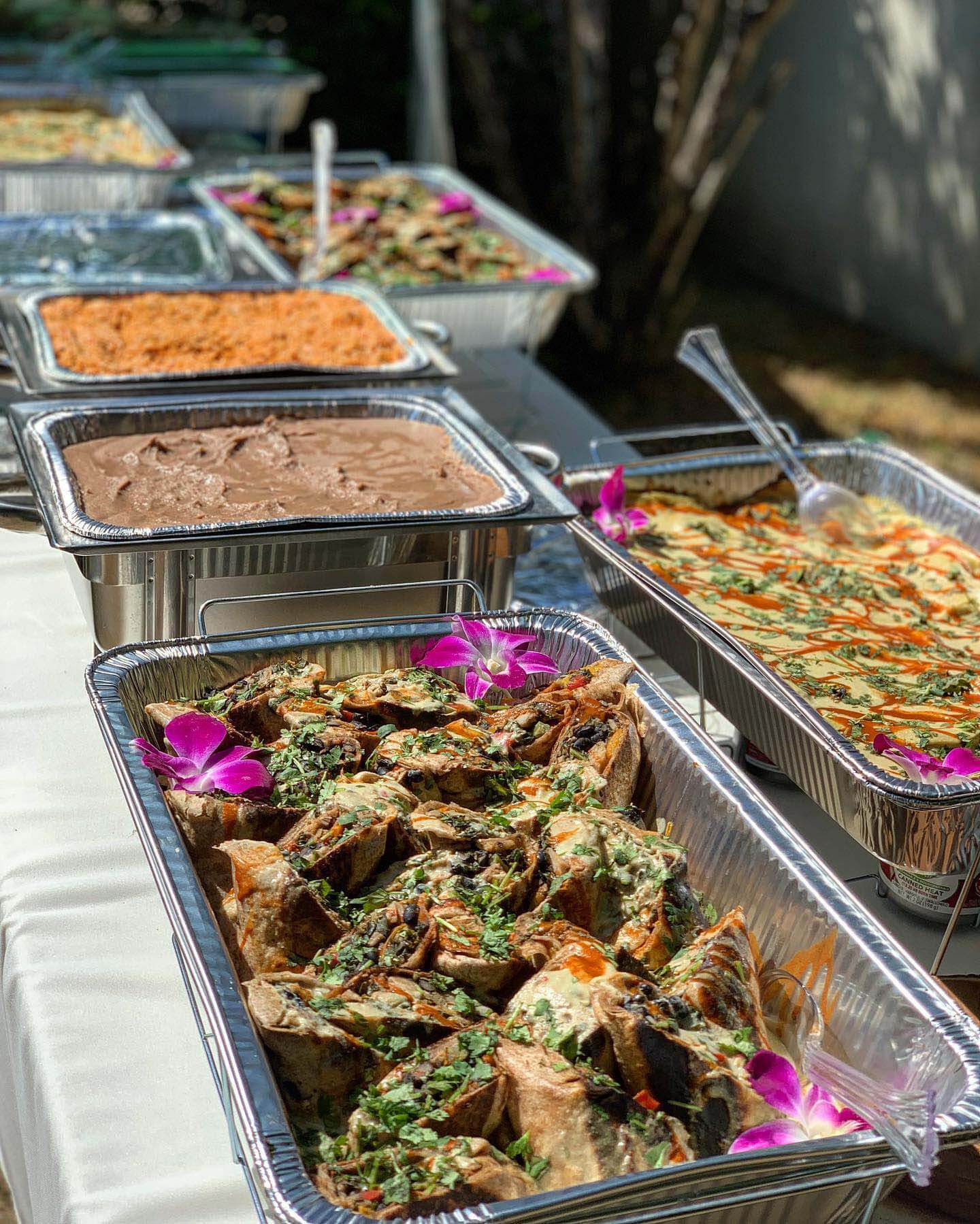 For delivery, just shoot Plate of Hue an email, and they'll get you all situated!
Follow @plateofhue on Instagram for updates on menu items, cooking demonstrations, and more. While you're there, check out all the amazing things that Lizzo had to say about the food when Plate of Hue catered a lunch at her house!