Veg out with us! Emerging and existing brands from across the country are launching innovative products every day, so we searched far and wide for the best of the best—everything from lentil pasta, ice cream, and chocolate to vegan pudding, cheese, and more. Check out our list below of the hottest new plant-based products for the month of September.
RELATED: Best New Vegan Products August 2020
---
Want even more vegan news, food, and lifestyle content? Subscribe to VegOut LA Magazine or VegOut NYC Magazine!
Product: Avocado Oil Vegenaise
Follow Your Heart is on a roll! The brand released a new Vegenaise—an avocado oil based mayonnaise—that is completely vegan. The egg-free, soy-free, and dairy-free spread is the ideal condiment on a juicy vegan burger or in a recipe from their latest cookbook. The main ingredient, avocado oil, is a healthier alternative to the highly processed oils on the market and provides a subtle flavor to the product.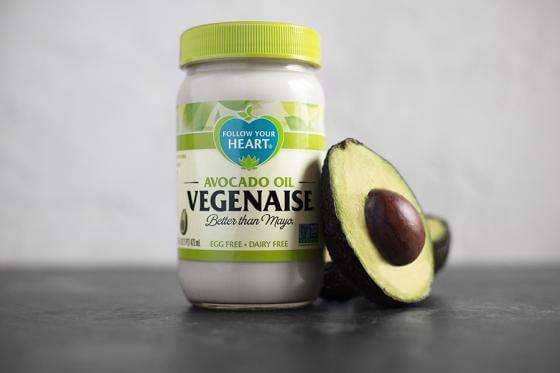 Product: Avocado Pudding
Avoca'Do sells a delicious plant-based pudding made with fresh avocados. The main ingredient, Hass avocados, accompanies agave nectar, rice milk, cocoa, and vanilla extract. This heart-healthy snack—a tasty addition to a school lunch—is vegan, gluten-free, and devoid of the top eight allergens. The rich and creamy chocolaty pudding is pronounced ava-ka-DO as in "get out and DO something healthy!" We're ready to dig into this guilt-free dessert and stock up, as Avoca'Do freezes well.
Use promo code VEGOUT10 at idoavocado.com for 10% off your purchase!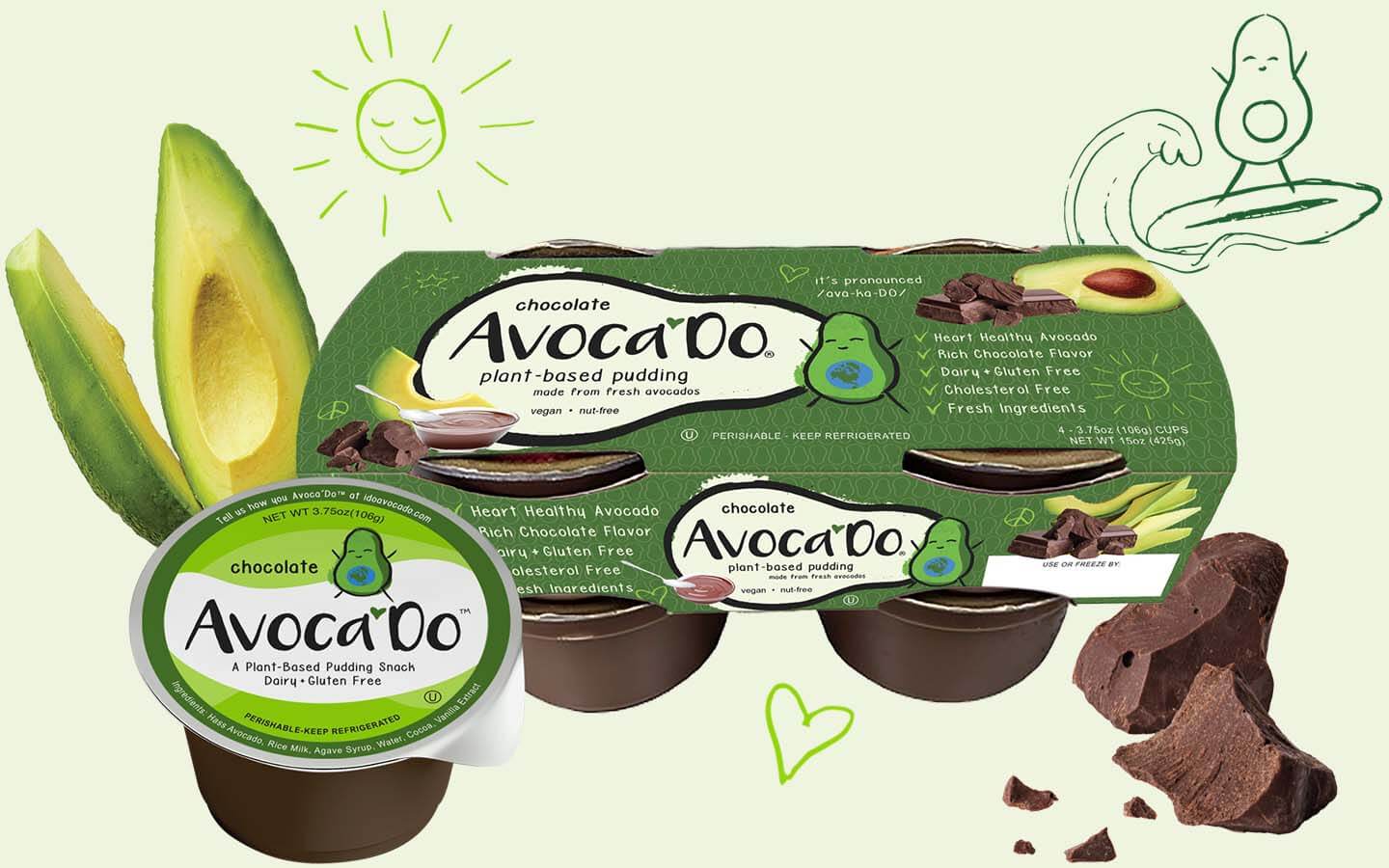 Product: Chocolate Bars
Moodygirl Chocolate just launched organic, vegan, gluten-free, and refined sugar-free chocolate bars containing only three ingredients—cocoa mass, coconut blossom sugar, and cocoa butter—and added vitamins and adaptogens. The line consists of three indulgent bars, including "For That Time of the Month" (infused with magnesium and vitamin B6 to help relax your muscles, support mood, and help fight fatigue), "Libido Lover" (which contains maca and horny goat weed), and—our favorite—the "Chill Out'' (a minty chocolate that utilizes ashwagandha, an adaptogen to support anxiety and stress). We suggest you try them all with the variety pack.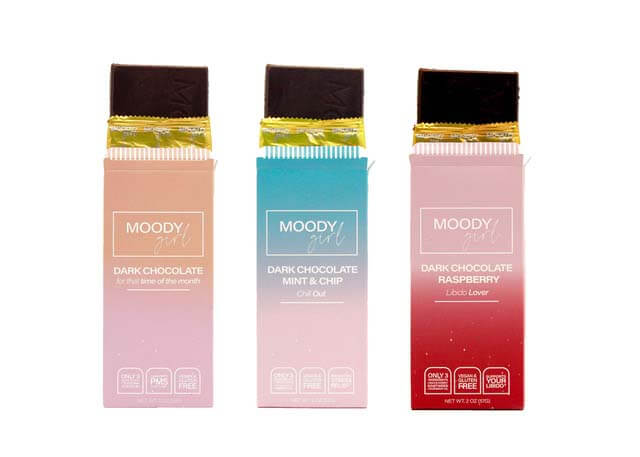 Product: Oat Milk Adaptogen Drinks
Koia is known for its high quality protein shakes which contain all nine essential amino acids. Koia Thrive is the newest addition to the brand and the first to utilize oat milk! The adaptogenic drink is available in three flavors, including Miracle Matcha, Golden Turmeric, and Chill Chocolate. The plant-based drinks are formulated with super herbs (they vary depending on the flavor) to promote energy, vitality, and tranquility. The Chill Chocolate—which tastes like a brownie in a bottle—provides cognitive and memory support from the use of ashwagandha and L-theanine. Koia is sold at Whole Foods nationwide and available for purchase online at drinkkoia.com.
Use promo code VEGOUT15 at drinkkoia.com for 15% off your purchase!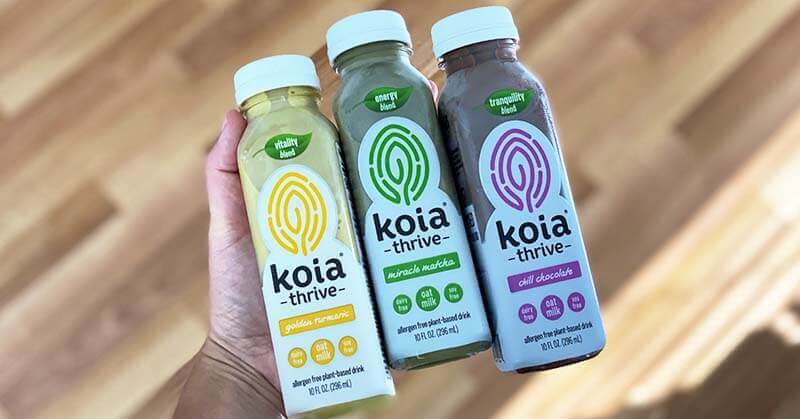 Product: Date Bites
MAGICdATES has cultivated a dessert you can feel good about eating—date bites! The plant-based and paleo rounds contain no refined sugars, meaning no spikes in your blood sugar. MAGICdATES come in two varieties, one covered with indulgent dark chocolate (Coconut, Hazelnut, Chocolate, and Blueberry flavors) and the original (Lemon, Chocolate, and Coconut flavors). We like to enjoy these energy bites straight out of the bag for a midafternoon snack.
Use promo code VEGOUTMAGIC20 at magicdatesbites.com for 20% off your purchase!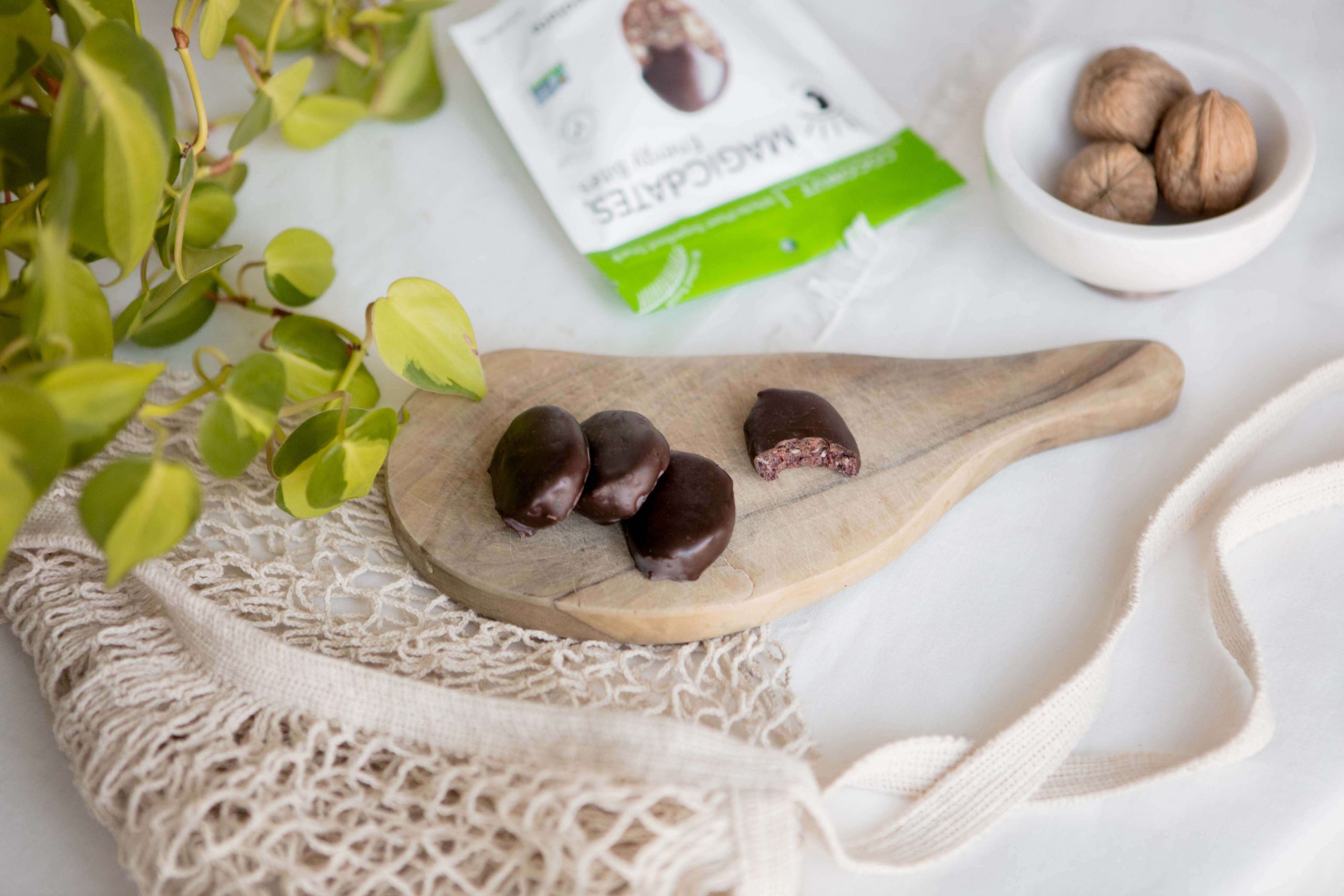 Product: Hemp Chips
Heaven's Lettuce is the world's first chip to be made using hemp leaves! The chips are dried, not fried, giving a nice crunchy texture and preserving nutrients and vitamins from the plant. Each bag contains two servings and provides a whopping 15g of protein for only 140-180 calories. The product comes available in three flavors: "Hot As Heck," "Notso Cheese," and "Original"—all vegan and paleo-friendly. Fun Fact: These flavorful goodies are rich in vitamin A and C!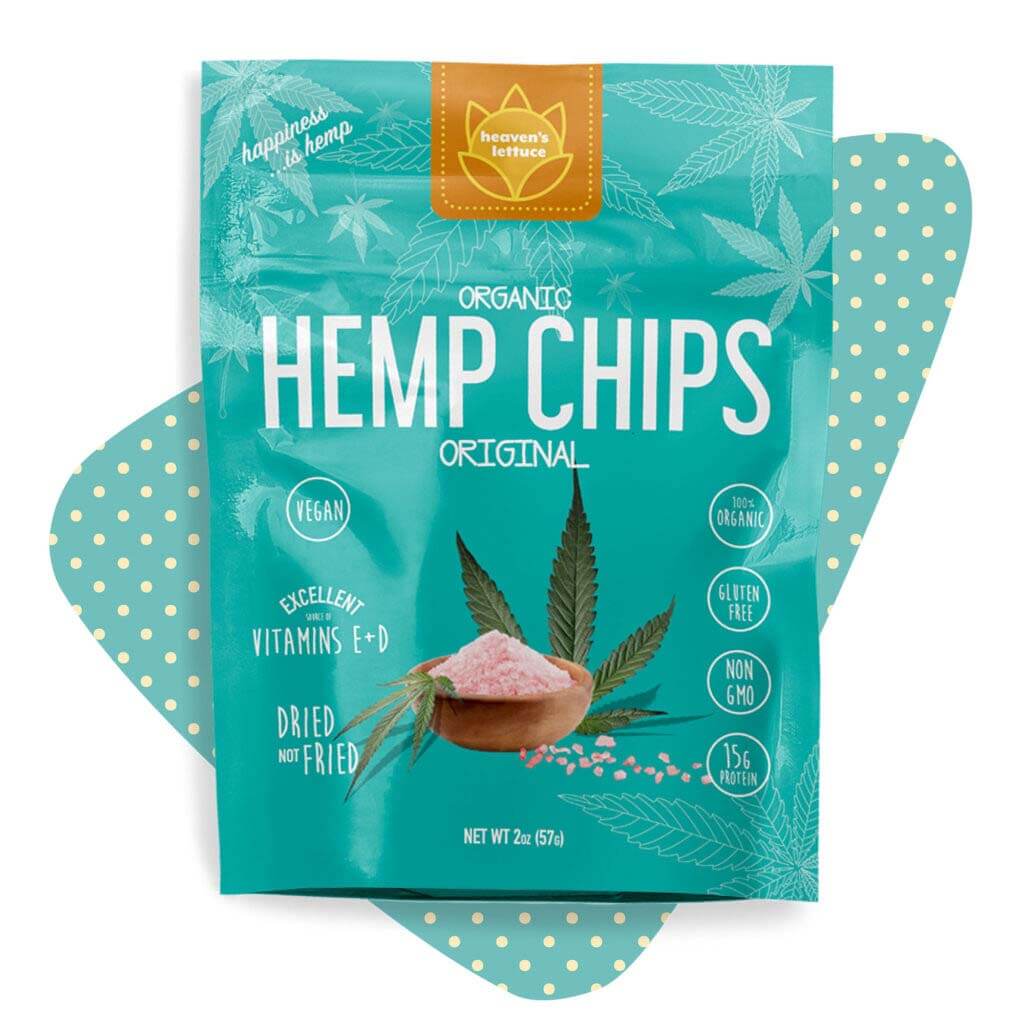 Product: Pumpkin Pie Hummus
DELIGHTED BY Desserts—popularly known for their dessert hummus—comes ready to dip, spread, or eat straight from the container! DELIGHTED BY's pumpkin pie dip—our new fall (aka pumpkin season) favorite—reminds us of good old pumpkin pie filling. The chickpea-based dessert makes a delightful dip for graham crackers, pretzels, apples, vegan marshmallows, and more. You can even whip up a simple vegan pumpkin pie by filling a graham cracker crust with the dip, freezing for twenty minutes, and then topping with some vegan whipped cream. Enjoy!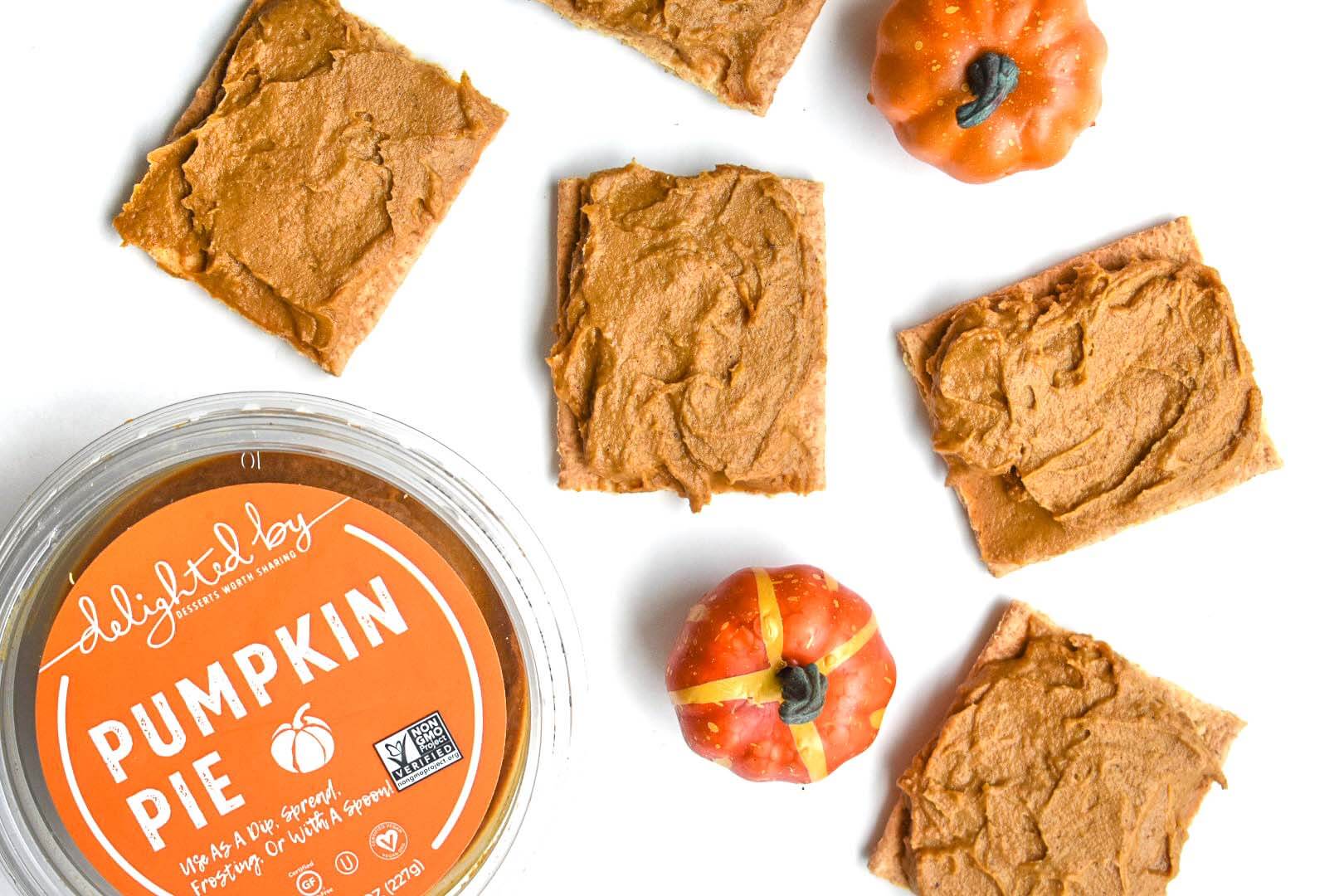 Product: Kids Pasta and Lentil Pilaf
Tolerant Foods Red Lentil Pilaf is a deliciously convenient rice alternative with 13g of plant-based protein per serving. The globally inspired flavors include Wild Mushroom, Asian Ginger, Smoky Peruvian-Style, and Spanish-Style Paella. Each box is seasoned for easy cooking, and contains 46-50% of your daily fiber. Tolerant Foods Kids Pasta—an organic single ingredient noodle—is allergen-free. The Red Lentil Galaxy, Chickpea Alphaland, and Green Lentil Safari cook up protein-packed meals for little foodies! The fun shapes jazz up a boring pasta dish while providing 11-14g of protein and 21% of daily fiber.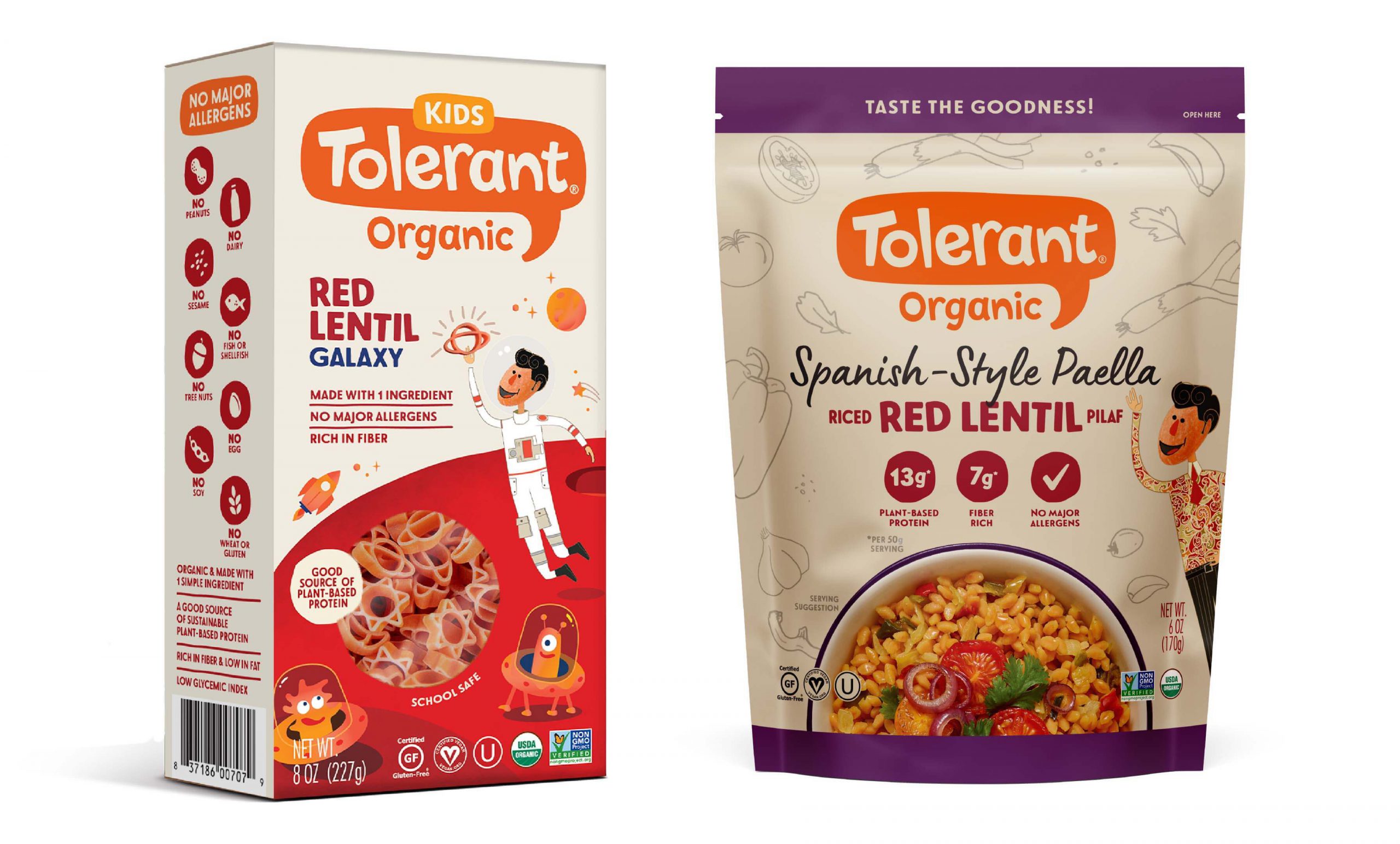 Product: Gelato
Nubocha—a vegan and keto-friendly gelato brand—uses allulose, a diabetic-friendly alternative, as a sweetener. The decadent tasting pints crafted with whole food ingredients and spring water (no coconut milk!), are available in Chocolate Arriba, Salted Caramel, Italian Vanilla, Peanut Butter, and Pistachio. The clean frozen dessert is made with less than nine ingredients, and clocks in at 250-330 calories per pint depending on the flavor. Stop into Santa Monica Co-op, Culver City Co-op, Farmshop, Canyon Gourmet, Monsieur Marcel, Pantry LA, Hollywood Supermart, and Glowing Juices in LA or visit their website to stock your freezer with this guilt-free dessert.
Use promo code VEGOUT for 15% off your purchase at nubocha.com/shop!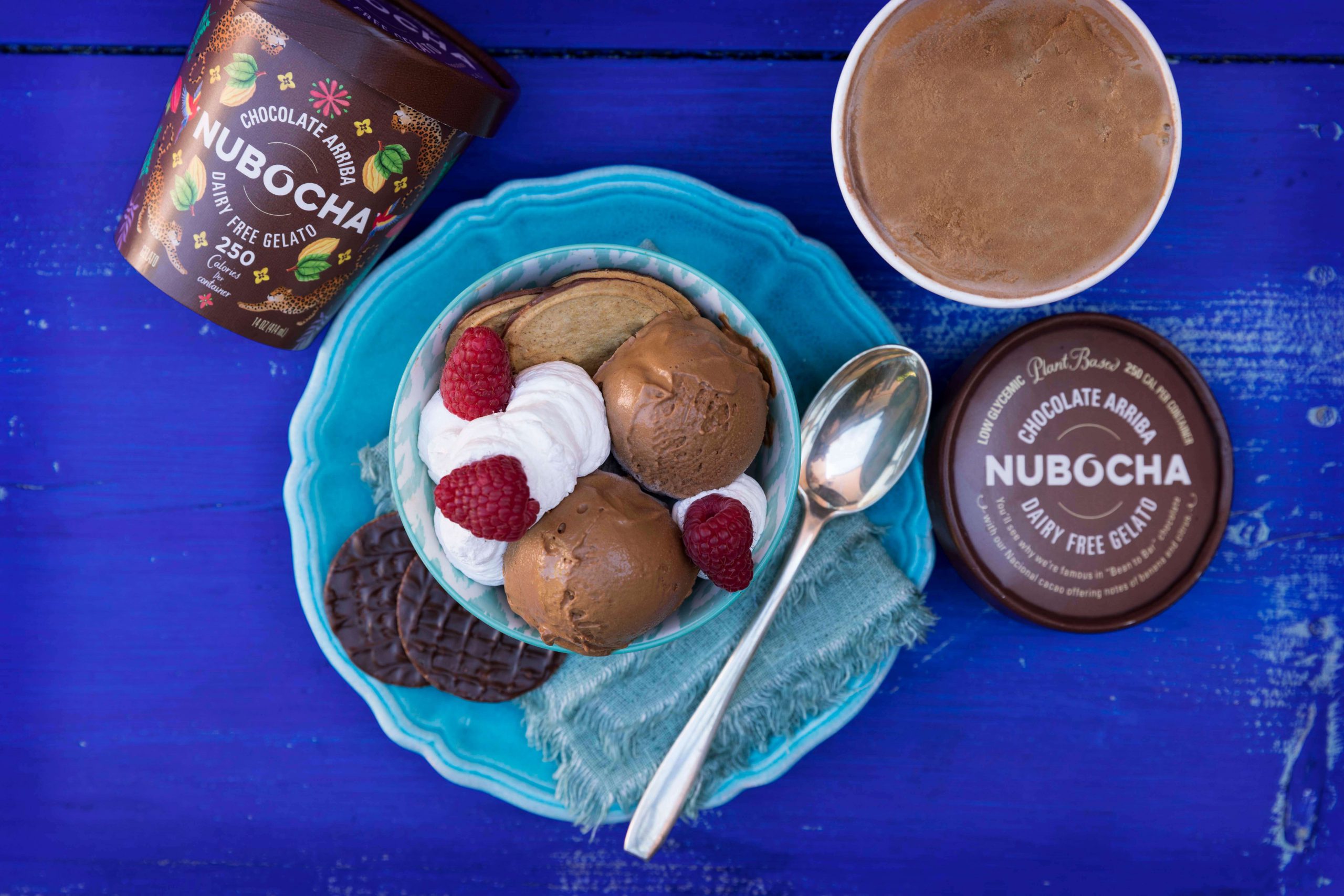 Product: Plant-Based Meals
FireRoad meals come fully prepared—ready to heat and eat. The convenient plant-based meal delivery service is available on the East Coast and east of Chicago. Customers can order weekly, monthly, or as a one-time gift to friends and family. Enter your zip code on their homepage to check if they deliver in your area. FireRoad meals provide full-spectrum protein, vitamins and minerals, antioxidants, and fiber—making them ideal for a well-balanced lifestyle. The Southern BBQ, Hemp-Walnut Pesto, Golden Pumpkin Overnight Oats, and Cool Mint Chip Smoothie are just a few of the offerings to choose from. Additionally, FireRoad offers same-day delivery of their fresh refrigerated foods in select NYC areas through Caviar, DoorDash, Grubhub, Seamless, and Postmates.
Use promo code VEGOUT25 on an 8+ item box purchase at myfireroad.com for $25 off your purchase!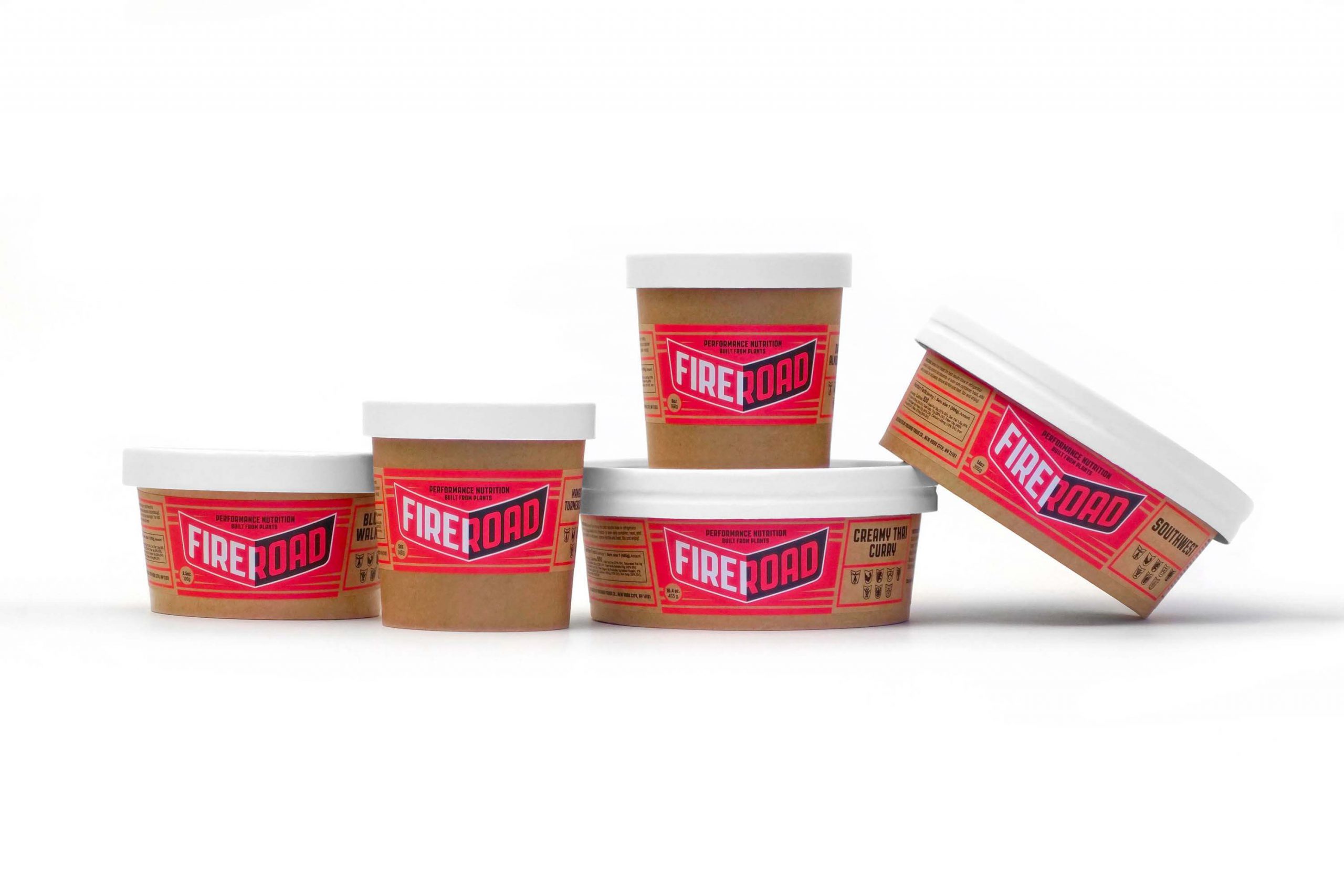 Product: Mixed Cookie Gift Box
Off Our Rocker offers gluten-free and vegan cookies made with sweet potatoes—a healthy option for breakfast or as a pre-workout snack. Choose from over seven flavors, including Sweet Cinn-Ful, Sweetie Pie, and Sweet Nuttin'—perfect for peanut butter lovers! The gift box allows you to customize your order with either a dozen or half a dozen freshly baked cookies, making it an easy way to taste test all the flavors. These wholesome treats are perfect for when you need a hold-you-over-till-dinnertime snack.
Use promo code VEGOUTPOTATO at offourrockercookies.com for 10% off your purchase!