Veg out with us! Emerging and existing brands from across the country are launching innovative products every day, so we searched far and wide for the best of the best—everything from feta cheese and protein bars, to queso, almond pate, and more. Check out our list below of the hottest new plant-based products for the month of October.
Product: Dairy-Free Feta Crumbles
Finally! A vegan feta that conveniently crumbles over a loaded Greek salad. This dairy-free and soy-free option is made to satisfy any cheese lover, as it adds the perfect tangy and sharp taste to a bed of greens loaded with fresh tomatoes, cucumber, red onion, and homemade EVOO dressing. Bring feta to the table this fall season—family and friends won't even know it's vegan! Visit the store locator on their website to find it at a retailer near you.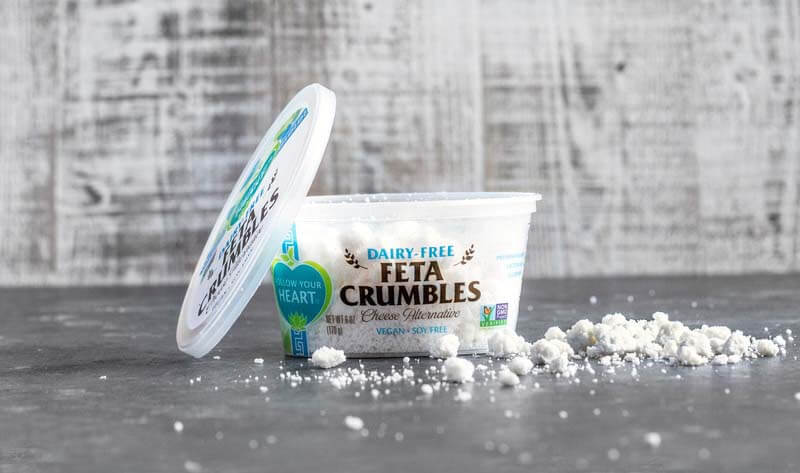 Product: 4-pack Queso and Buffalo Style Dip
Good Foods dips in Queso and Buffalo flavors are now available in four-pack, single-serve plant-based tubs. The creamy dips are ideal for on-the-go and portion control. We like to throw them into our lunch bag to step up our snacking game. These convenient 70-calorie packs do not contain any artificial ingredients, preservatives, sugars, gluten, or dairy. The cheesy Queso is our go-to condiment with veggies and chips, but tastes incredible as an addition to your favorite pasta or Mexican dish as well. Both the Queso and Buffalo are available for purchase at Publix and on the Good Foods website.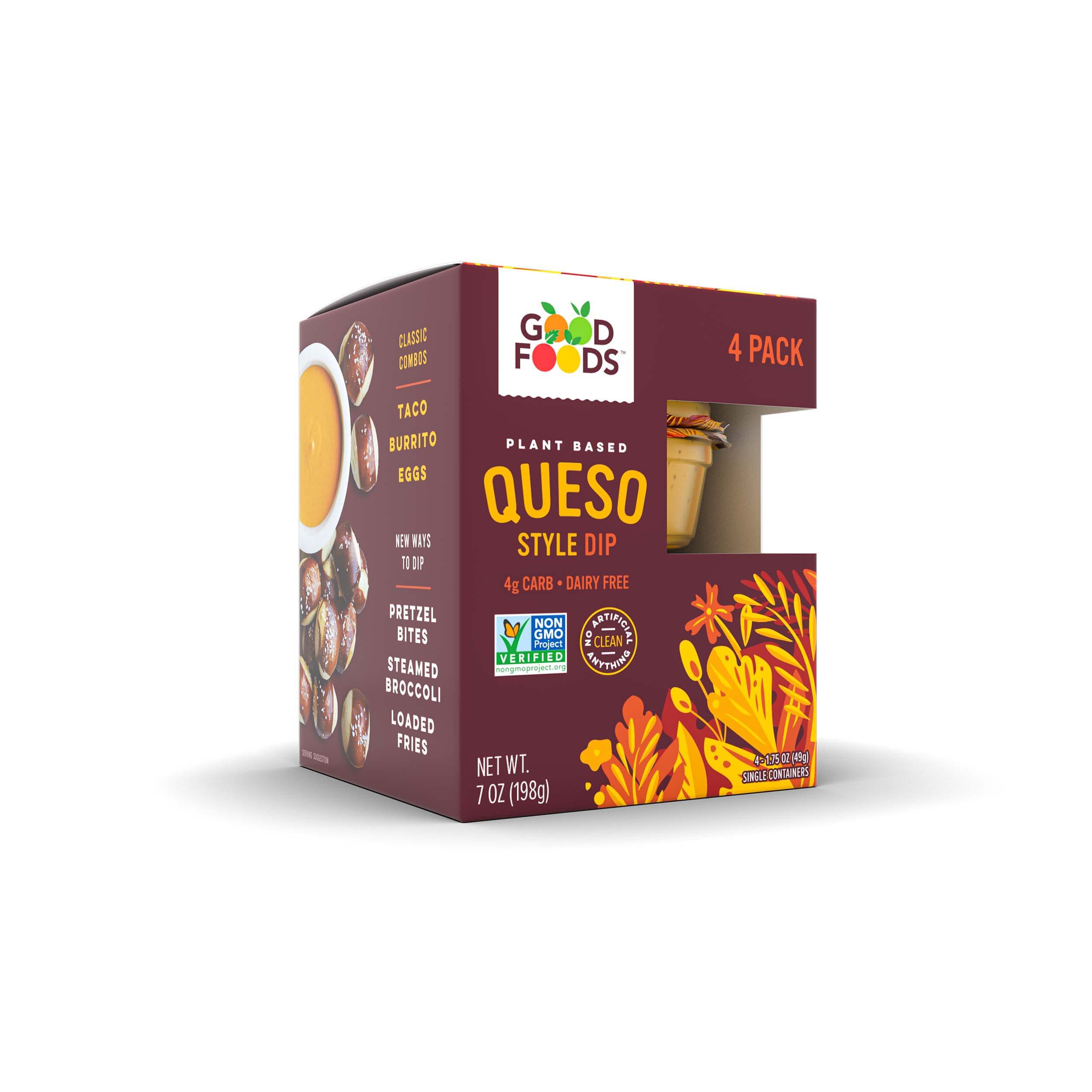 Product: Adaptogenic Immunity Bundle
JOYÀ is a wellness brand that crafts botanical functional products inspired by traditional medicine to help you meet the demands of your daily routine. The Adaptogenic Immunity Bundle includes three of JOYÀ's best-selling elixirs—Bliss Cacao, Focus Matcha-Moringa, and Glow Turmeric. Enjoy these delicious blends any time of the day as they feature antioxidant-rich adaptogens, functional mushrooms, and other powerful herbs to support stress response, immune and cognitive function, and overall well-being. The Bliss cacao elixir makes a perfect latte as an afternoon pick-me-up.
Use promo code VEGOUT for 20% off your purchase at joya.ca (valid one order per customer until 12/31/2020)!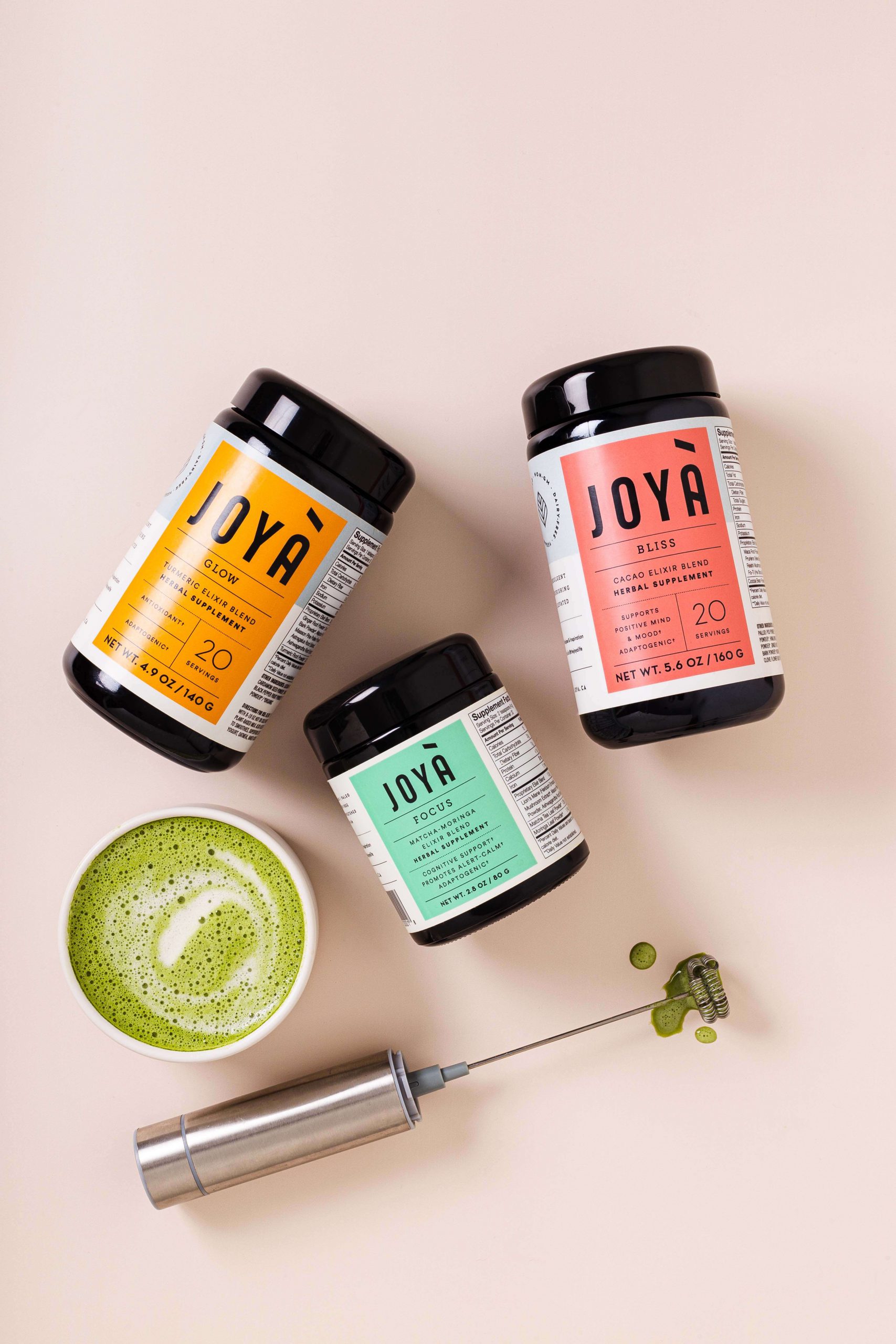 Product: Almond Pâté
Lark Ellen Farm—a woman-owned company based in Southern California—is known for using sprouted nuts and seeds in their organic grain-free granolas. The new Almond Pâté is a unique and versatile plant-based pâté that provides a tangy and savory flavor. Seasoned with Mediterranean flavors like oregano, lemon, and olives, the three decadent flavors (Original, Lemon Rosemary, and Jalapeño) can be enjoyed as a dip, condiment, or as part of your charcuterie board.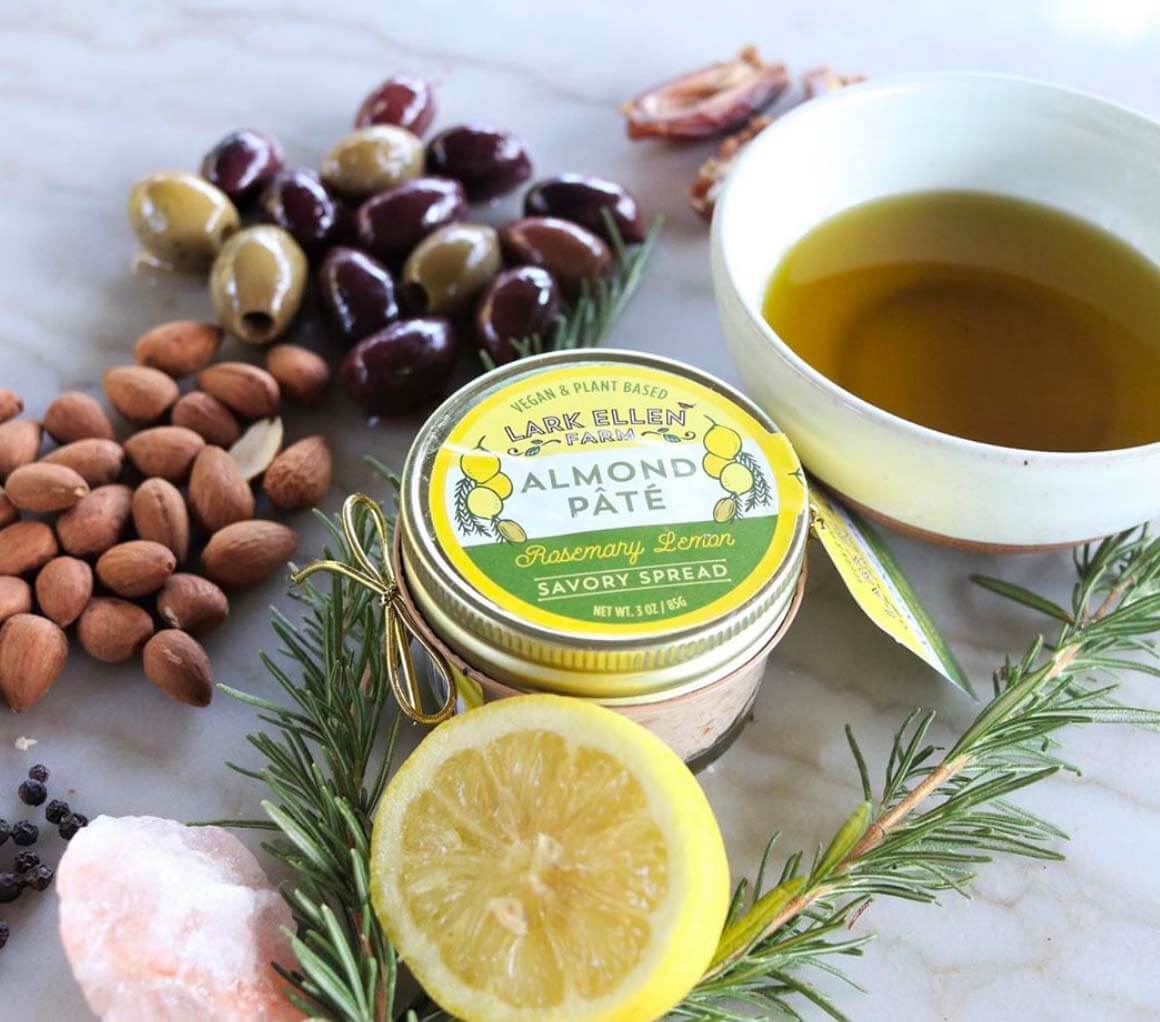 Product: Garlicky Veggie Rice Ramen Noodle Soup Cup with Freeze-Dried Chunky Veggies
Lotus Foods Garlicky Veggie Rice Ramen Noodle Soup Cup uses a savory garlic broth loaded with spinach, carrots, and mushrooms. This flavor, just one of the many plant-based options from their line of "ready-to-eat in just three minutes" ramen cups, is both certified vegan and gluten-free. The directions are simple—just add boiling water! Alternatively, microwave to prepare a quick meal at home or while on the road (it's travel-friendly). The ramen cup reminds us of an ever so popular college life staple, but much healthier.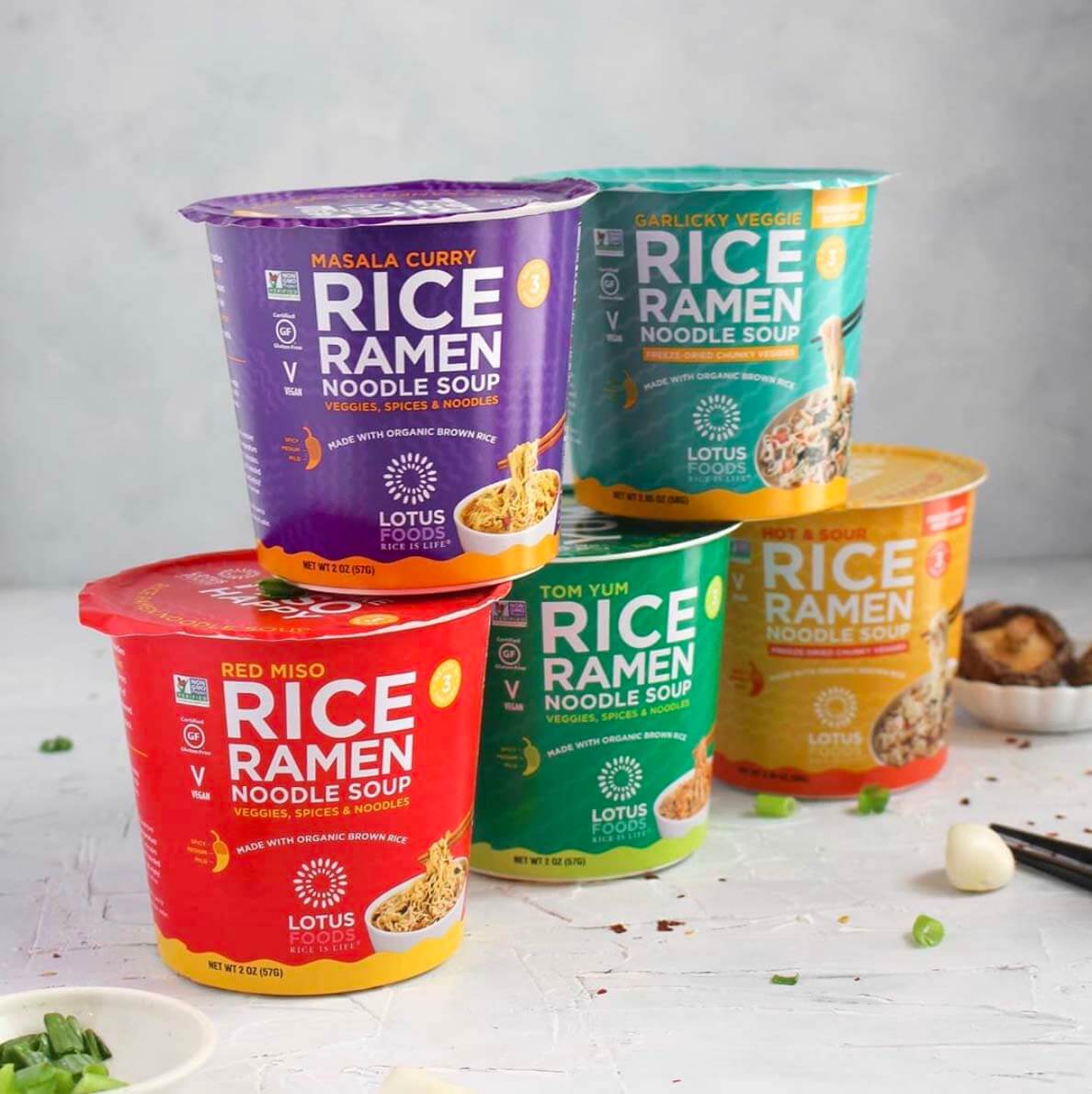 Product: Fruit and Nut + Protein Bar Variety Pack
Keep Healthy was founded to deliver convenient, healthy, and delicious snacks that are 100% plant-based, gluten-free, vegan, and free of high-fructose corn syrup. The variety-pack contains a little something for everyone—organic low glycemic protein bars (12-15 grams of pea protein each), fruit and nut snack bars, and chocolate-covered fruit and nut bars. We are loving the Apple Walnut Date fruit bar and Sea Salt Brownie protein bar flavors. Did we mention they contain no agave, stevia, sugar alcohols, or artificial sweeteners?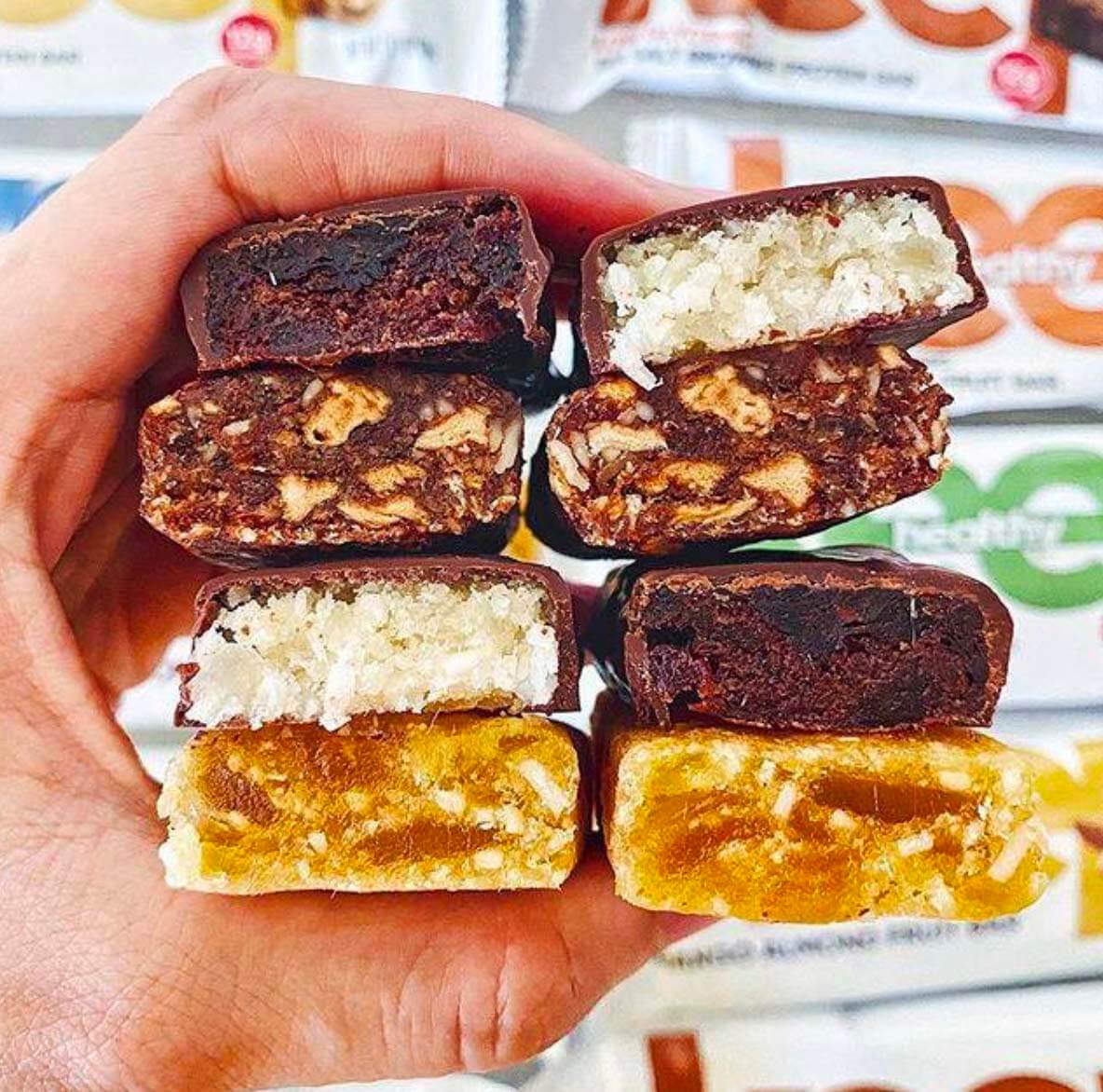 Product: Pro Vegan Creamy Chocolate Protein Blend
No more bloat from whey protein! Vegan and delicious, FitFormula Pro Vegan formula stands out from the rest because it combines the high bioavailability of pea protein powder, hemp, and flax with the added goodness of Bacillus coagulans (probiotic). For a tasty vegan smoothie, mix one scoop of protein powder with water or your milk of choice, and throw in some fruit for a little sweetness. We love the creamy chocolate flavor. Watch for the launch of their new vanilla option soon!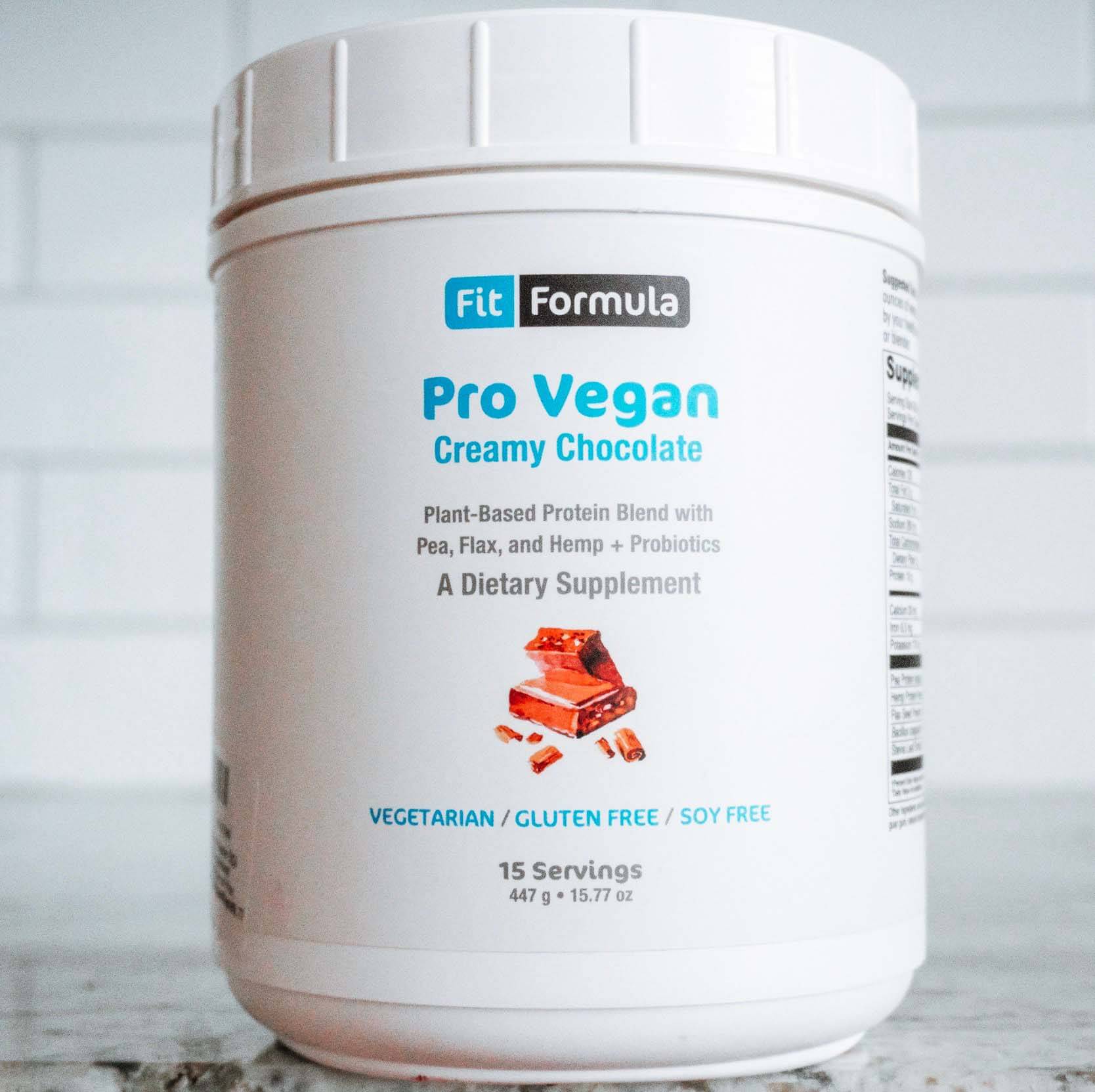 Product: Veggie-Full Meals
Wholly Veggie brings healthy plant-based protein back to the frozen meal game. Their Veggie-Full Meals in Sweet & Spicy Chickpea, Coconut Cauliflower, and Southwest Broccoli each contain up to 20g of protein and over 50% of your daily fiber. These delicious dishes are flavorful and consist of quality ingredients. Microwave- or skillet-friendly, they provide the taste of restaurant quality meals in under seven minutes. Visit Wholly Veggie's site to locate Veggie-Full Meals in a frozen aisle near you.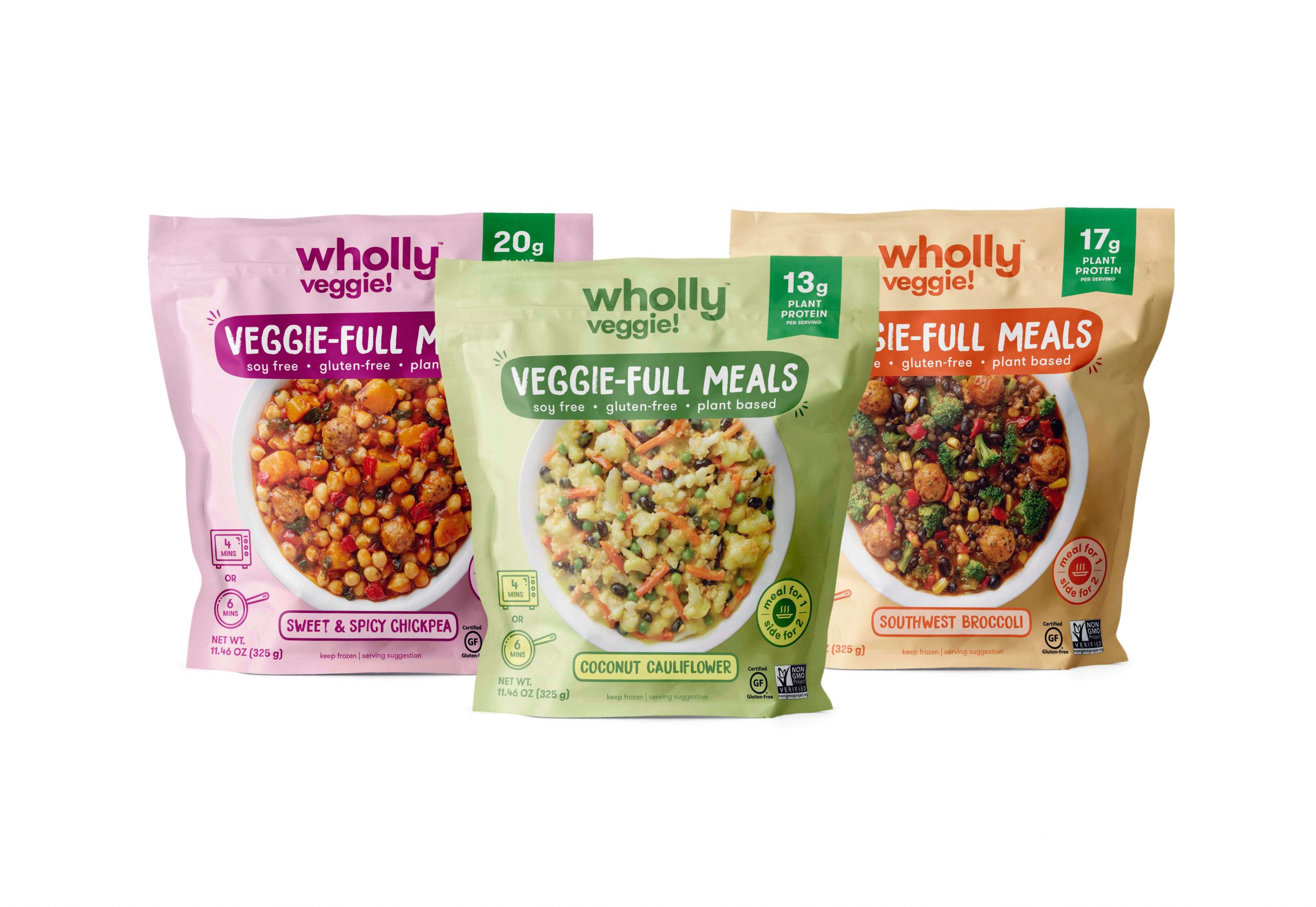 Product: B.T.R Variety Pack
B.T.R. Bar—a protein bar boosted with purpose-driven superfoods and adaptogens—was made to satisfy all your cravings and bring an end to unhealthy snacking. Cinnamon Cookie Dough ENERGY, Cherry Chocolate Chip ZEN, and Dark Chocolate Brownie RECHARGE contain 90% less sugar than the average protein bar for a nutritious treat. The product is gluten-free, dairy-free, non-GMO, and is Registered Dietitian approved so you can feel good about every delicious bite! The brand's mission is to provide snacks that taste great and are made with the best-for-you ingredients.
Use promo code VEGOUT at eatbtrbar.com for 15% off your order!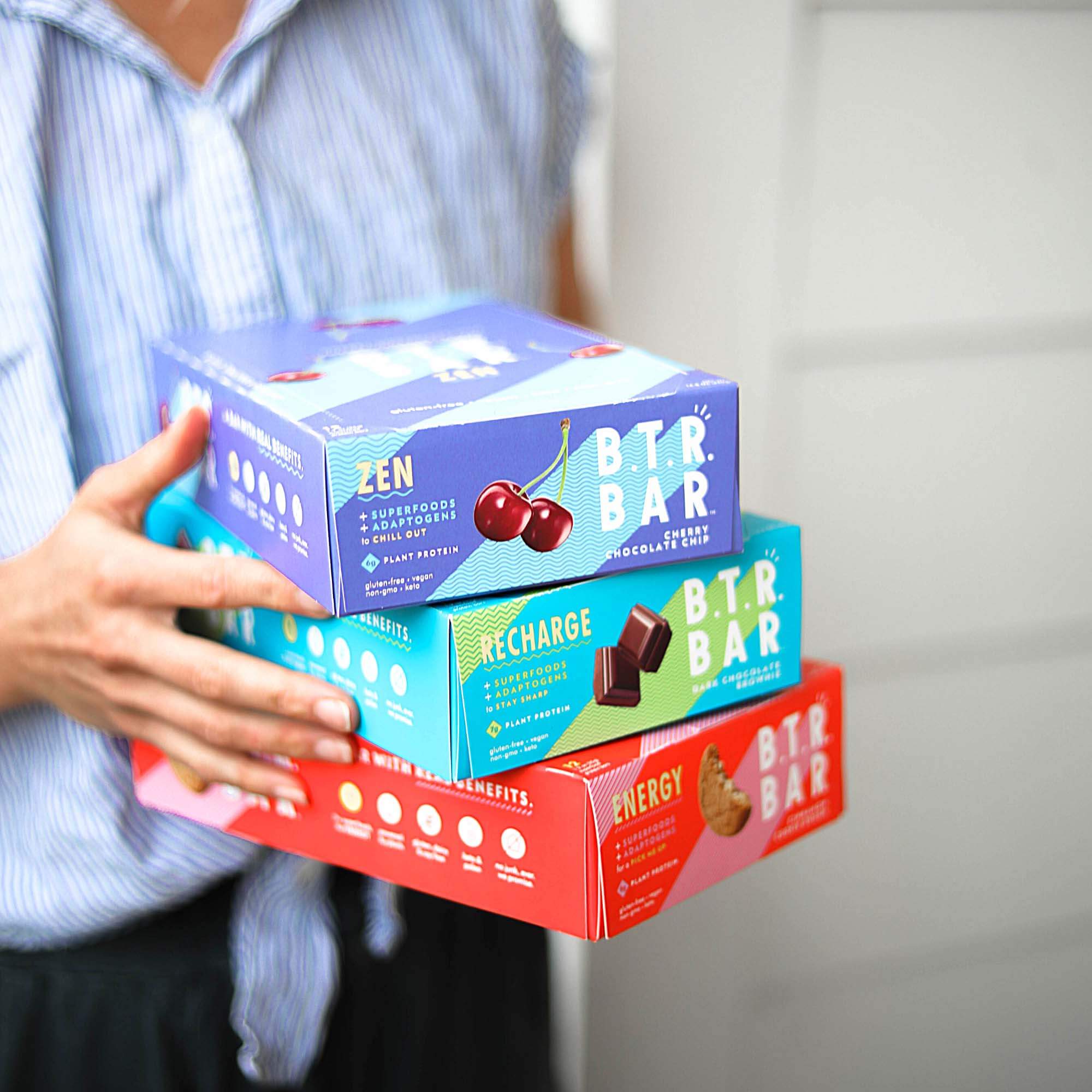 Product: PB Chocolate Vegan Protein Powder
Created specifically for endurance athletes, Drink Wholesome takes a better-for-you approach to protein powder by using only real food you can pronounce. Their new peanut butter chocolate vegan protein powder is made with just six ingredients—chickpeas, peanuts, coconut, cocoa, sea salt, and monk fruit. You won't find it in Drink Wholesome unless you could find it in your kitchen!