Veg out with us! Emerging and existing brands from across the country are launching innovative products every day, so we searched far and wide for the best of the best—everything from mushroom coffee, sprouted nuts, and umami-infused oils to vegan pancakes, frozen wraps, and more. Check out our list below of the hottest new plant-based products for the month of November.
RELATED: 21 Vegan Thanksgiving Items from Trader Joe's
---
Want even more vegan food, news, and lifestyle content? Subscribe to VegOut Magazine!
Product: Macadamia Oil
Milkadamia debuts two new varieties to their existing line of macadamia-based products—a 100% pure macadamia oil (imparts a buttery taste) and umami-infused macadamia oil (adds flavor and depth to plant-based cooking). The formulas are anti-inflammatory, contain a balanced ratio of omega-3 and omega-6, and are free from chemicals, emulsifiers, and propellants. The brand uses a traditional method of extraction when creating the product to ensure quality and preservation of aroma and taste.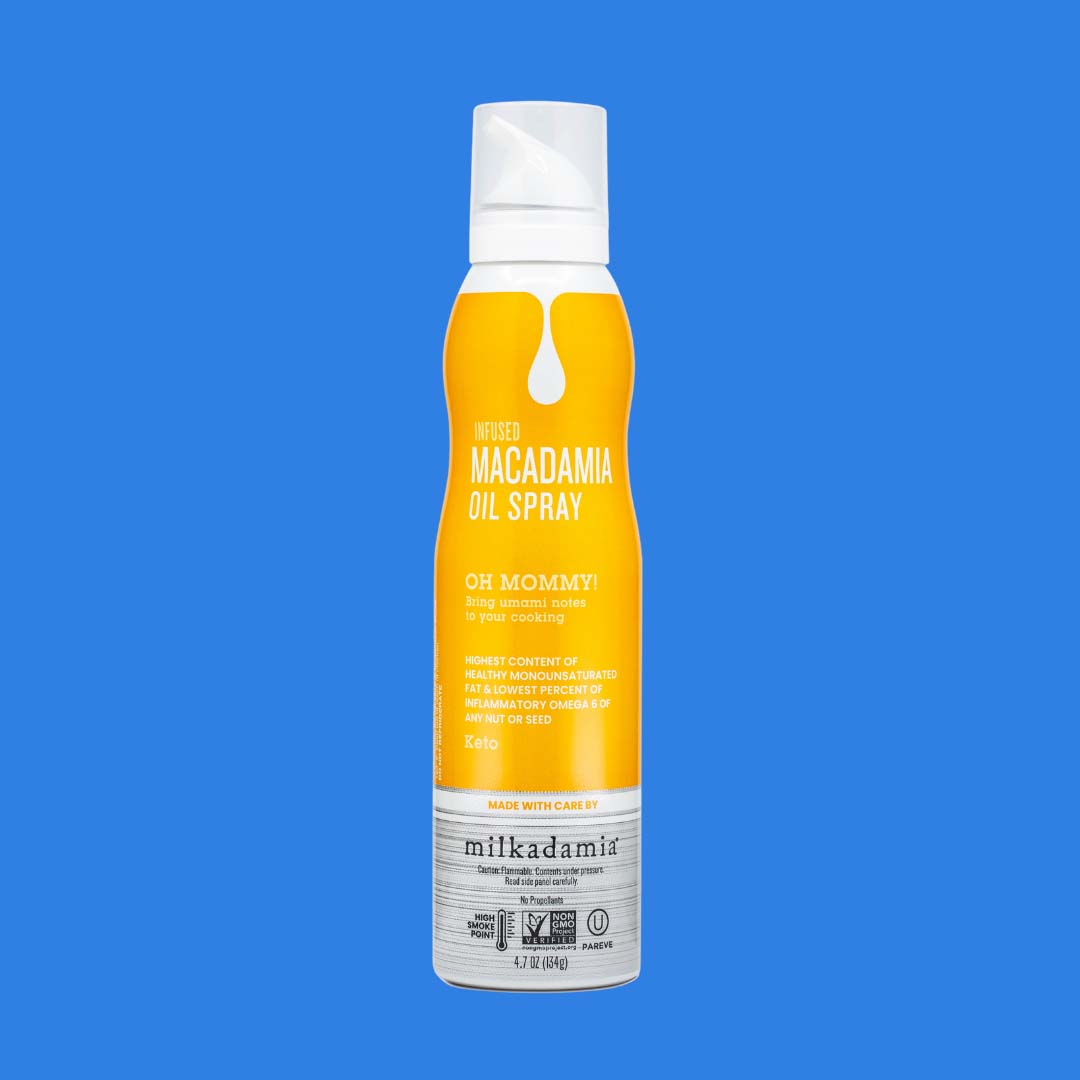 Product: Golden Goodness Sprouted Almonds
Daily Crunch Snacks are a uniquely crunchy, sprouted nut available in five delicious varieties. The new Golden Goodness flavor (coated in nutritional yeast, turmeric, sea salt, and more) is available in a 5oz pantry-size bag or grab-n-go bag. The almonds are soaked in purified water, which sprouts the nut to improve digestion and leaves a hollow core (which results in a crunchy texture that is perfect for snacking).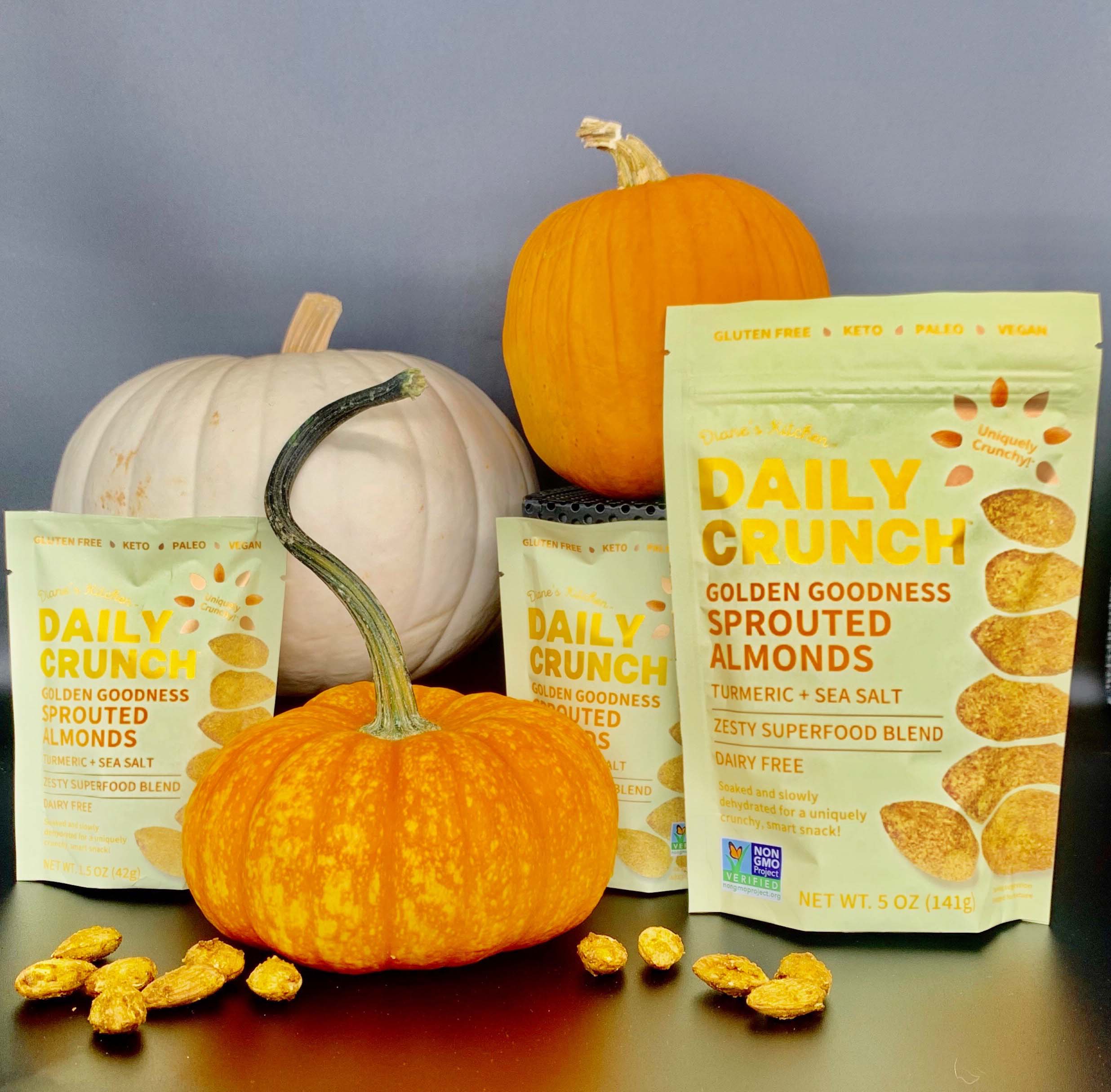 Product: Peanut Butter & Jelly and Choc Hazelnut Energy Balls
Frooze Balls are 100% plant-powered bites with no added cane sugar. These gluten-free, non-GMO, kosher creations taste incredi-ball! The new Peanut Butter & Jelly and Choc Hazelnut flavors are composed of simple nutrient-dense ingredients such as nuts, dried fruit, and coconut. This little snack perfectly sides up to a healthy lunch or serves as a midday pick-me-up. Find Frooze Balls at Trader Joe's nationwide, Amazon, and on the brand's website.
Use promo code VEGOUT for 20% off your purchase at froozeballs.com!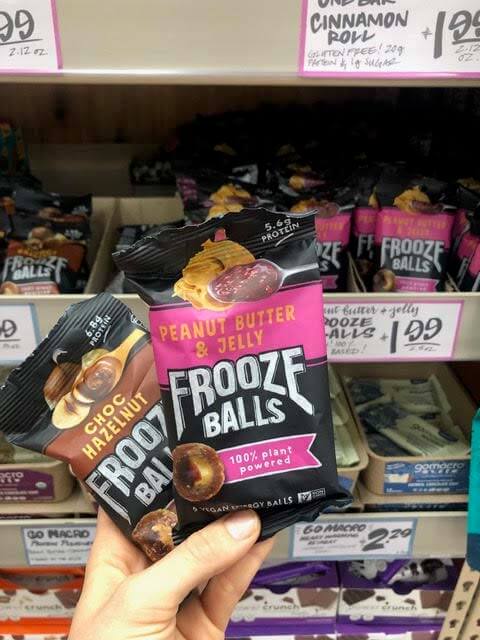 Product: Pancake Mix
Sweet Nature Foods crafts delicious baking and hot cocoa mixes that are good for you and easy to make! From fluffy pancakes and cinnamon streusel muffins to decadent hot cocoa, all of Sweet Nature's classic mixes are plant-based and made with no added sugar—sweetened only with nutrient-dense dates. The vegan and gluten-free pancake mix, which contains just five ingredients, makes 16 fluffy hotcakes fitting for a weekend brunch.
Use promo code VEGOUT10 for 10% off your first purchase at sweetnaturefoods.us!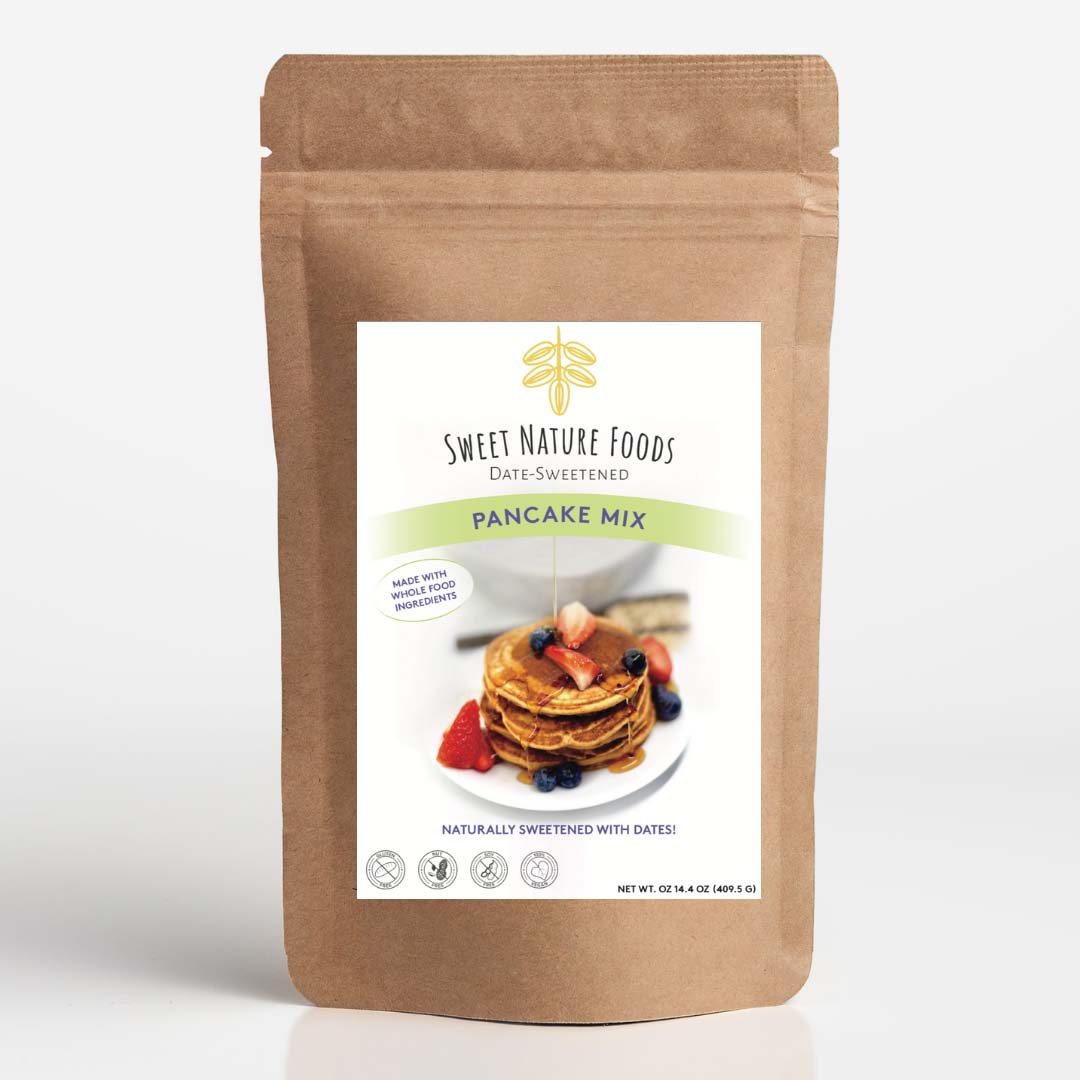 Product: Ice Cream
Good Kind Superfood Nice Cream is a 100% plant-based frozen dessert made without dairy, added sugars, fillers, gums, or any other hidden processed ingredients. Flavors include strawberry, peanut butter, vanilla, mint chip, and chocolate—each containing simple ingredients such as bananas, dates, coconut milk, and pea protein. Pro tip: For a creamier texture, leave your pint out to thaw for fifteen minutes before diving in. Good Kind is available to order online in packs of five or 10 pints. Customize your box and enjoy nationwide shipping!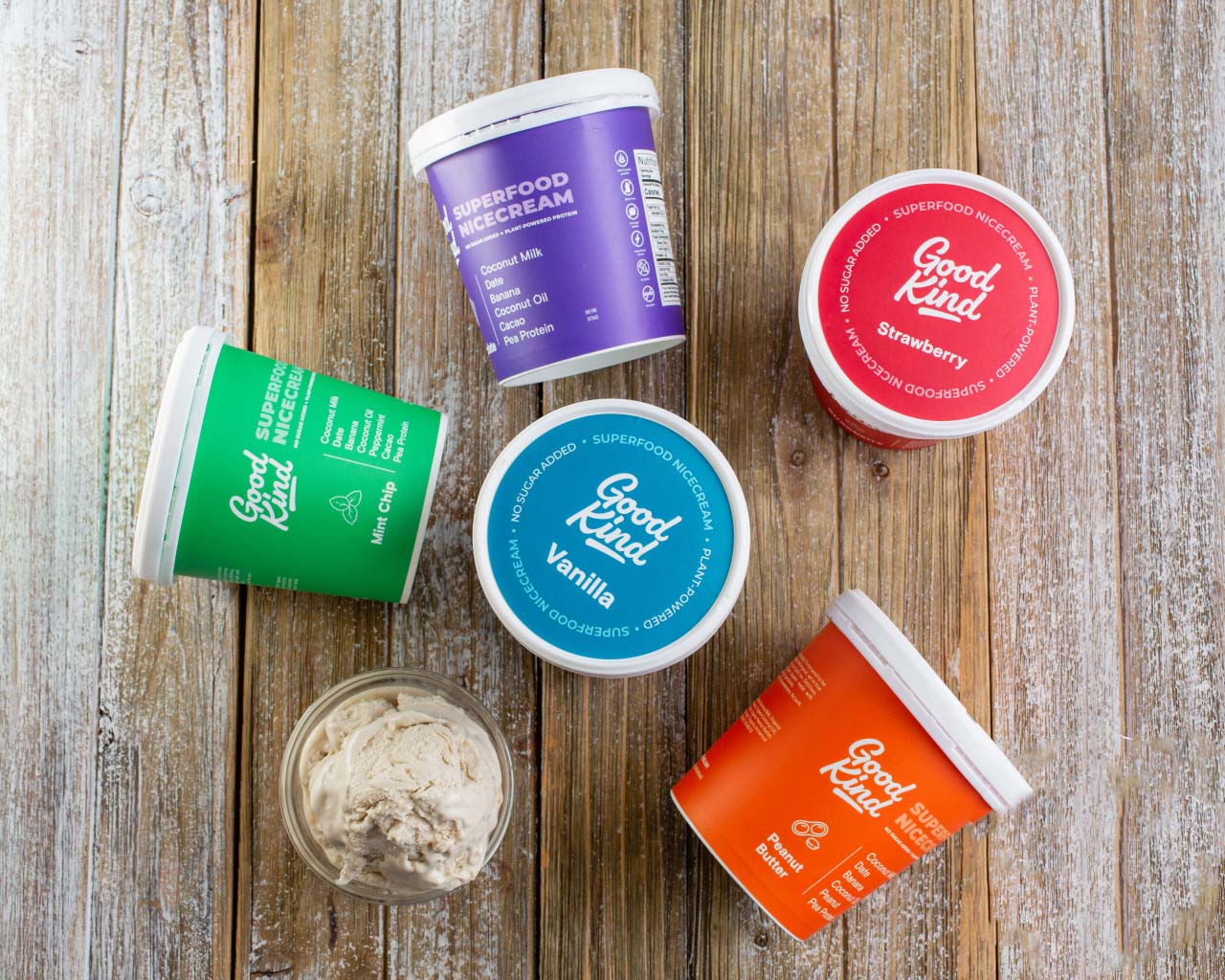 Use promo code VEGOUT10 for 10% your first order at goodkindfoods.com!
Product: Superfood Mushroom Coffee Blend
Om Mushroom Superfood produces quality, certified organic, functional mushroom powder-based products that boost overall health. This premium roast, rich full-bodied coffee provides 2,000mg of organic whole food mushroom powder in each serving with blends such as Lion's Mane, Cordyceps, Turkey Tail, and Reishi. Ginkgo Biloba supports memory, focus, and attention span. Om's mushroom coffee is crafted with premium single-origin 100% Arabica bean coffee sustainably grown from Papua New Guinea with bold chocolaty notes. The coffee blend supports cognitive performance, promotes immune health, and provides sustained energy throughout the day.
Use promo code VEGOUT for 15% off your purchase at ommushrooms.com (valid through 12/31/2020)!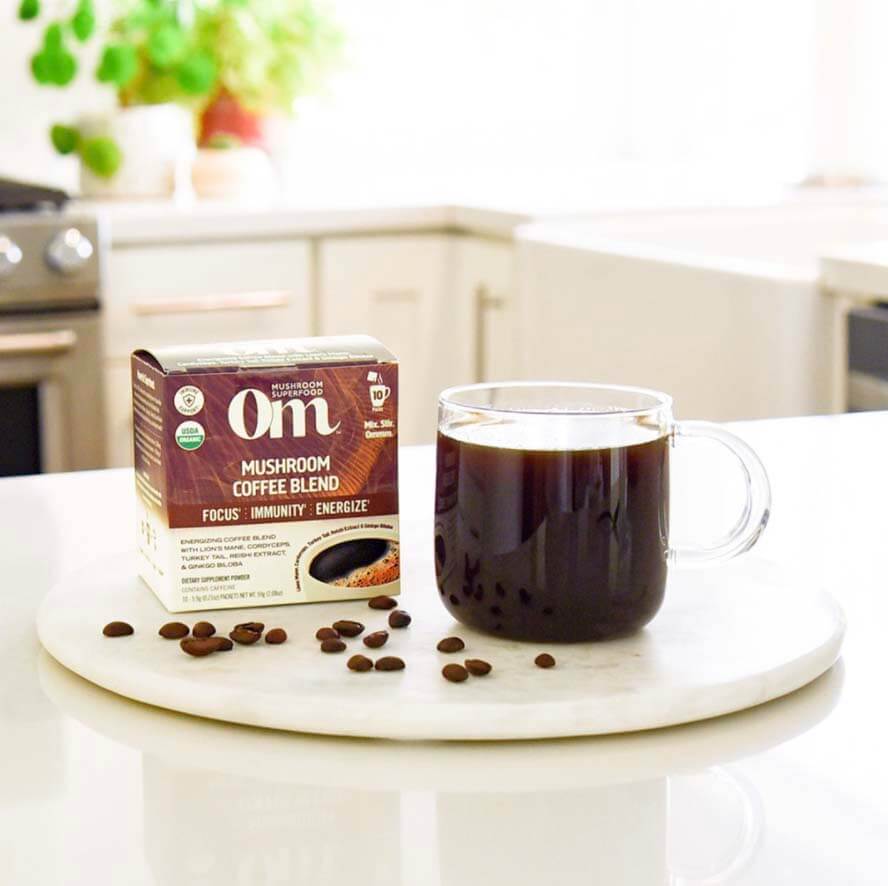 Product: Plant-Based Wraps
Cool Beans is gluten-free, vegan, and serves as a satisfying, portable meal inspired by flavors from around the globe. Tikka Masala, Spicy Chipotle, and Moroccan Gold plant-based wraps are filled with protein, fiber and nutrients. This convenient, ready-in-minutes handheld is ideal for a quick lunch or afternoon snack. Just microwave and enjoy. Find Cool Beans near you using the store locator on their website, or shop online to have them delivered straight to your doorstep.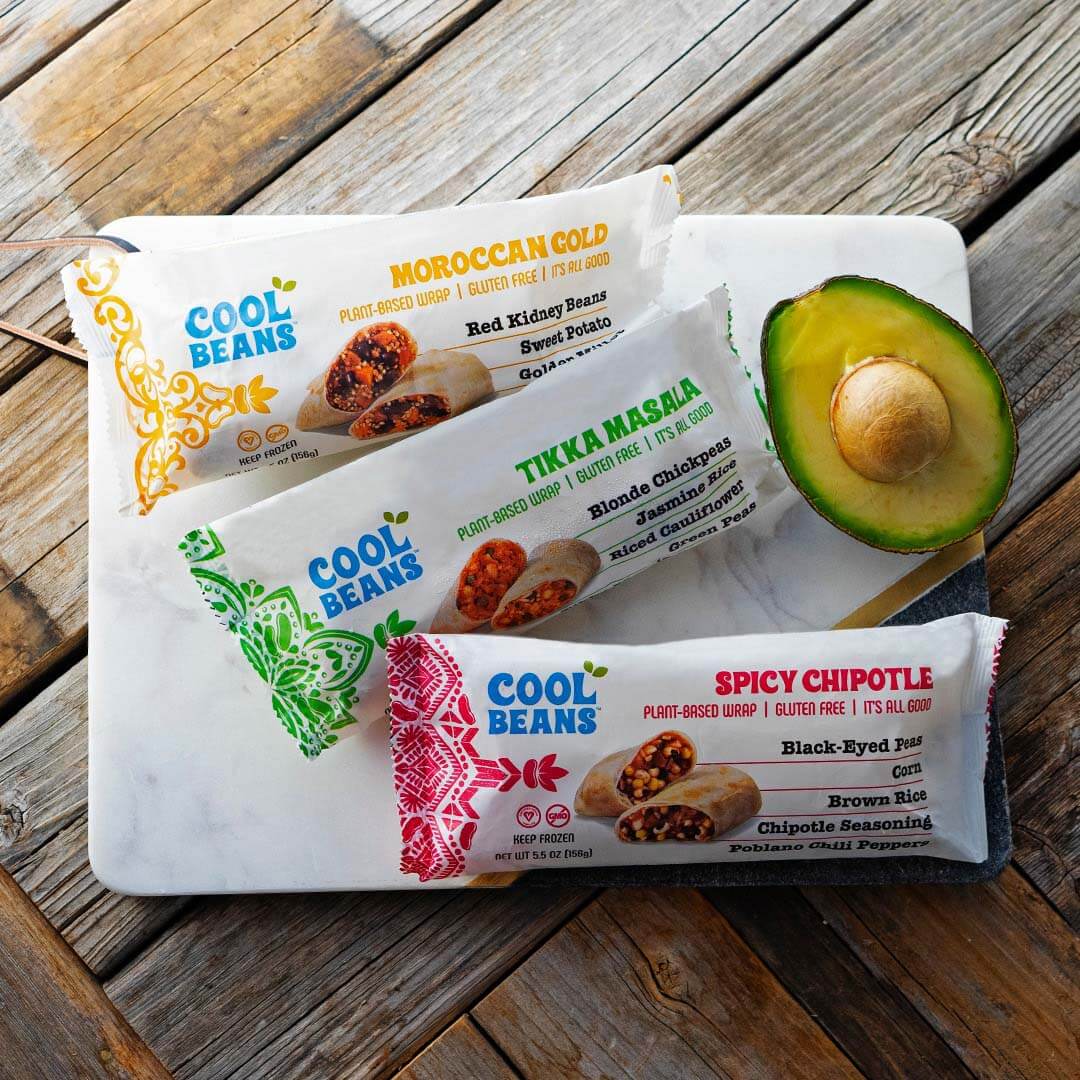 Product: Grain Free Sunflower Cereal
Seven Sundays just launched a new grain-free cassava-based cereal with five grams of added sunflower protein. The breakfast staple utilizes dates, coconut sugar, and fruit to add flavor. All three options—Real Cocoa, Real Cinnamon, and Real Berry—are made using only simple ingredients. The allergy-friendly product can be purchased at Whole Foods nationwide.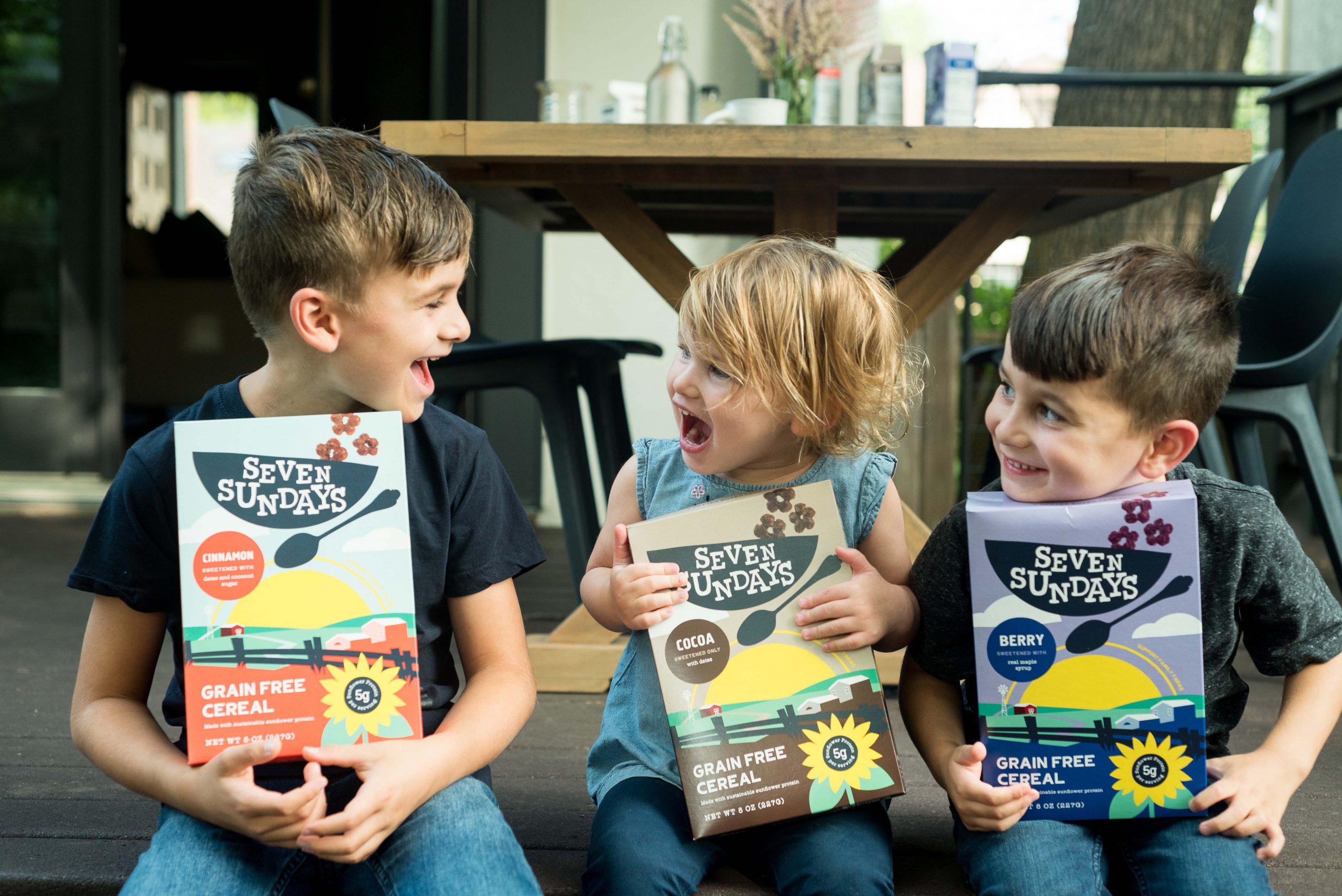 Product: Super Multivitamin
Plantmade has created a 100% vegan, non-GMO multivitamin with 32 active ingredients for people of color. Their Super Multivitamin contains essential vitamins and minerals to support energy levels, boost the immune system, reduce stress, improve skin and hair health, and more. The product can be purchased in 30- or 60-serving bottle sizes on their website.
Use promo code VEGOUT for 10% off your order at plantmadeco.com!