Veg out with us! Emerging and existing brands from across the country are launching innovative products every day, so we searched far and wide for the best of the best—everything from snacks, baking mixes, and protein powders to vegan burgers, cheese, and more. Check out our list below of the hottest new plant-based products for the month of July.
RELATED: 5 Vegan-Friendly Meal Delivery Services We Love
---
Want even more vegan food, news, and lifestyle content? Subscribe to VegOut LA Magazine or VegOut NYC Magazine!
Product: Plant-Based Protein Powder
SFH Plant Protein is smooth in texture and tastes delicious—the vanilla-flavored powder consists of pea protein, a mushroom blend, and MCTs (healthy fats) for energy and added fiber. One serving provides 20 grams of protein, is soy-free, gluten-free, and contains no added sugar. We personally love to add SFH Plant Protein to our smoothie bowls, because it tastes like vanilla cake, but a protein shake sounds like the perfect post-workout fuel!
Use promo code VEGOUT for 10% off your purchase at sfh.com!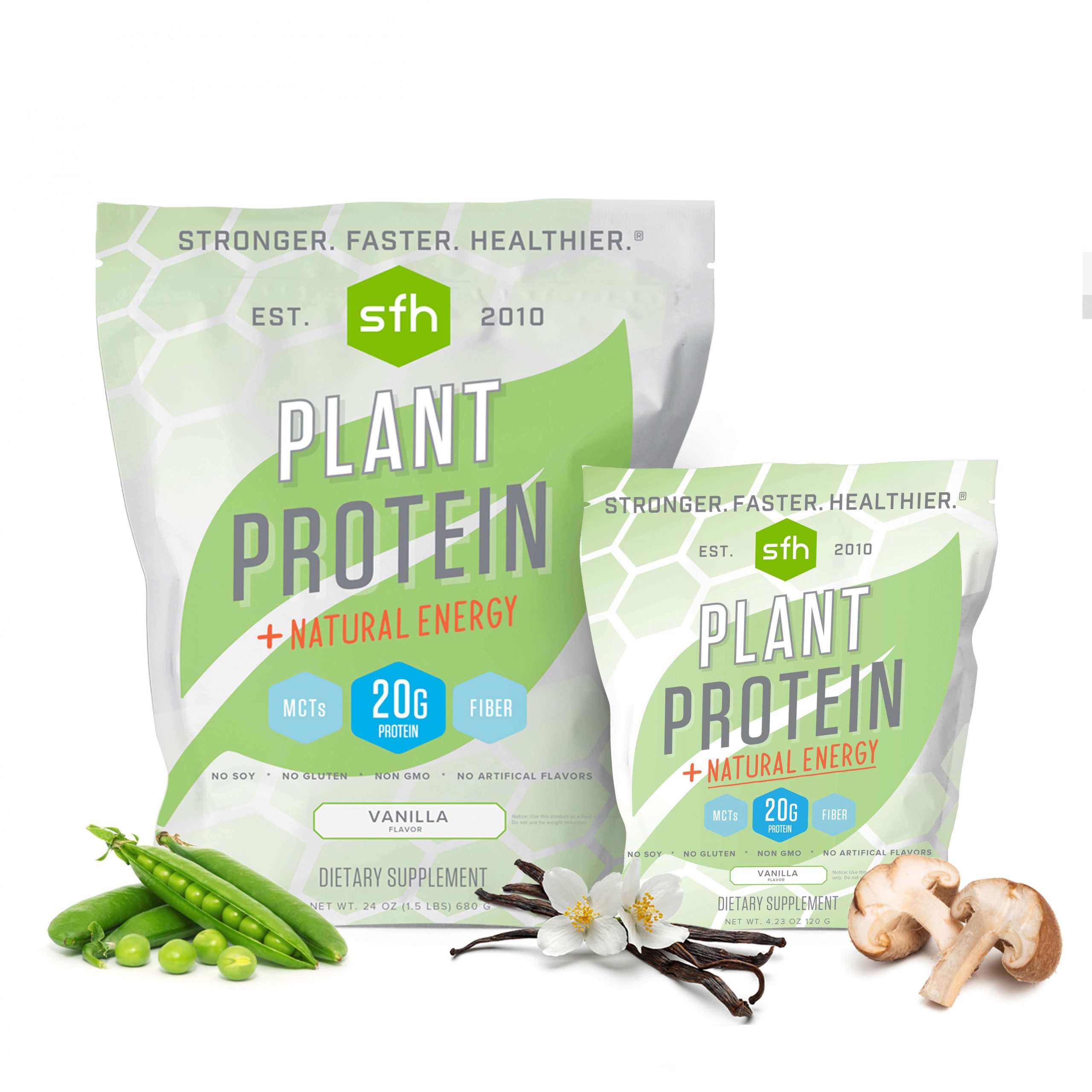 Product: Vegan Cream Cheese
Spero Foods cream cheese—a thick and creamy blend of sunflower seeds, coconut oil, and probiotic cultures—perfectly tops your toasted bagel. The paleo and keto-friendly spread is slightly salty and delivers a whopping 5 grams of plant-based protein. This versatile schmear will take your morning toast to the next level—and it tastes great in sauces! Stock up, as this cream cheese freezes well and can be thawed in the fridge when needed.
Use promo code WELOVESPERO for free shipping on orders of $39.99 or more at sperofoods.com!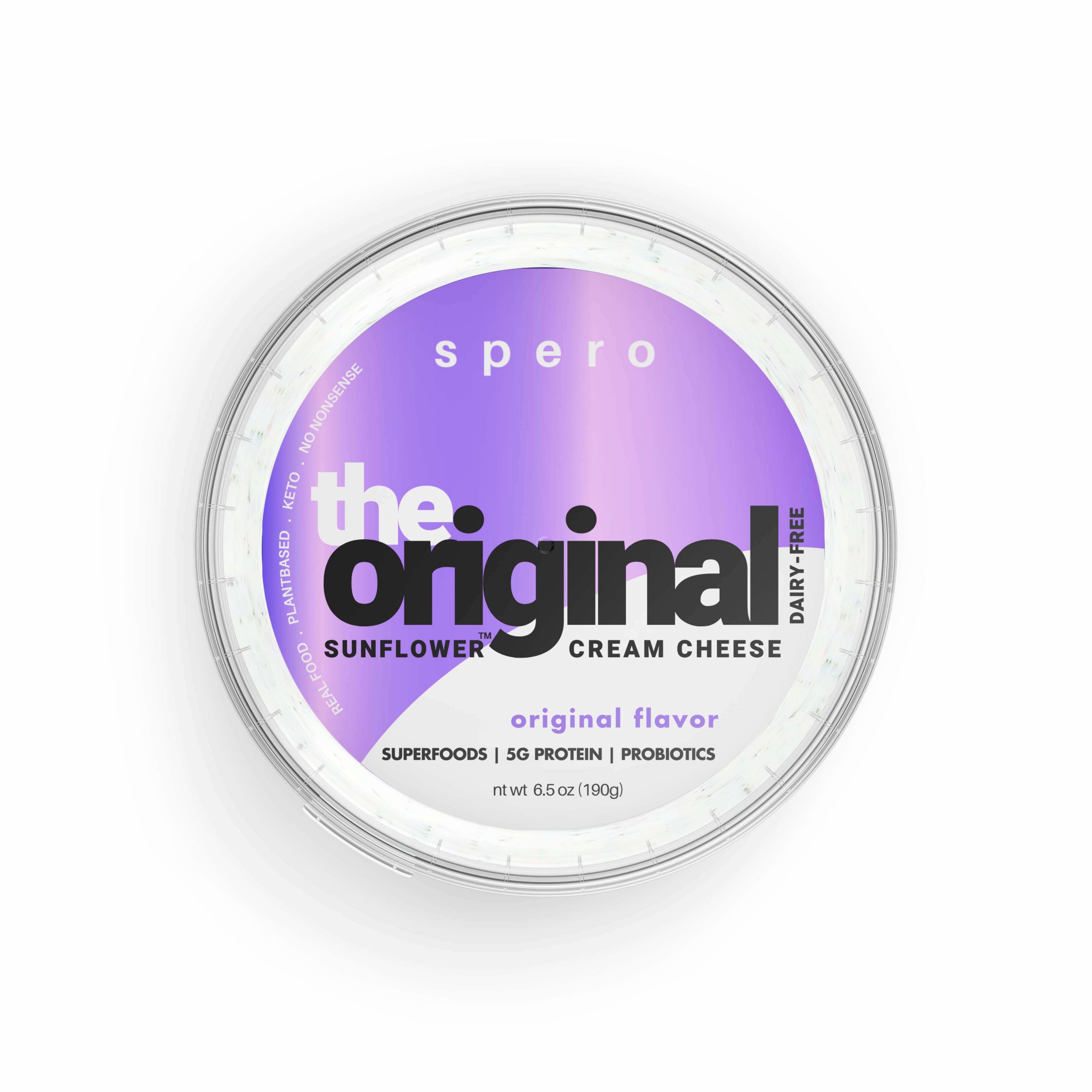 Product: Vegan Cookie Celebration Box
A chewy soft middle, crispy edges, and inside packed with melted chocolate chips—exactly how we like our cookies. Better yet, these gluten-free and vegan sweet rounds ship nationwide. Vegan-friendly bakery You're a Cookie offers a Celebration Box with one dozen mini cookies in Vegan Chocolate Chip, Vegan Oatmeal Blueberry, and Vegan Some'More Chocolate Chip. Gift these little gems in celebration of a birthday, anniversary, or graduation—and don't forget to treat yourself with the Vegan Variety Pack (six full-sized cookies!). Pro tip: For the tastiest experience, eat warm with a tall glass of ice-cold almond milk.
Use promo code VEGOUT10 at yourecookie.com for 10% off your purchase!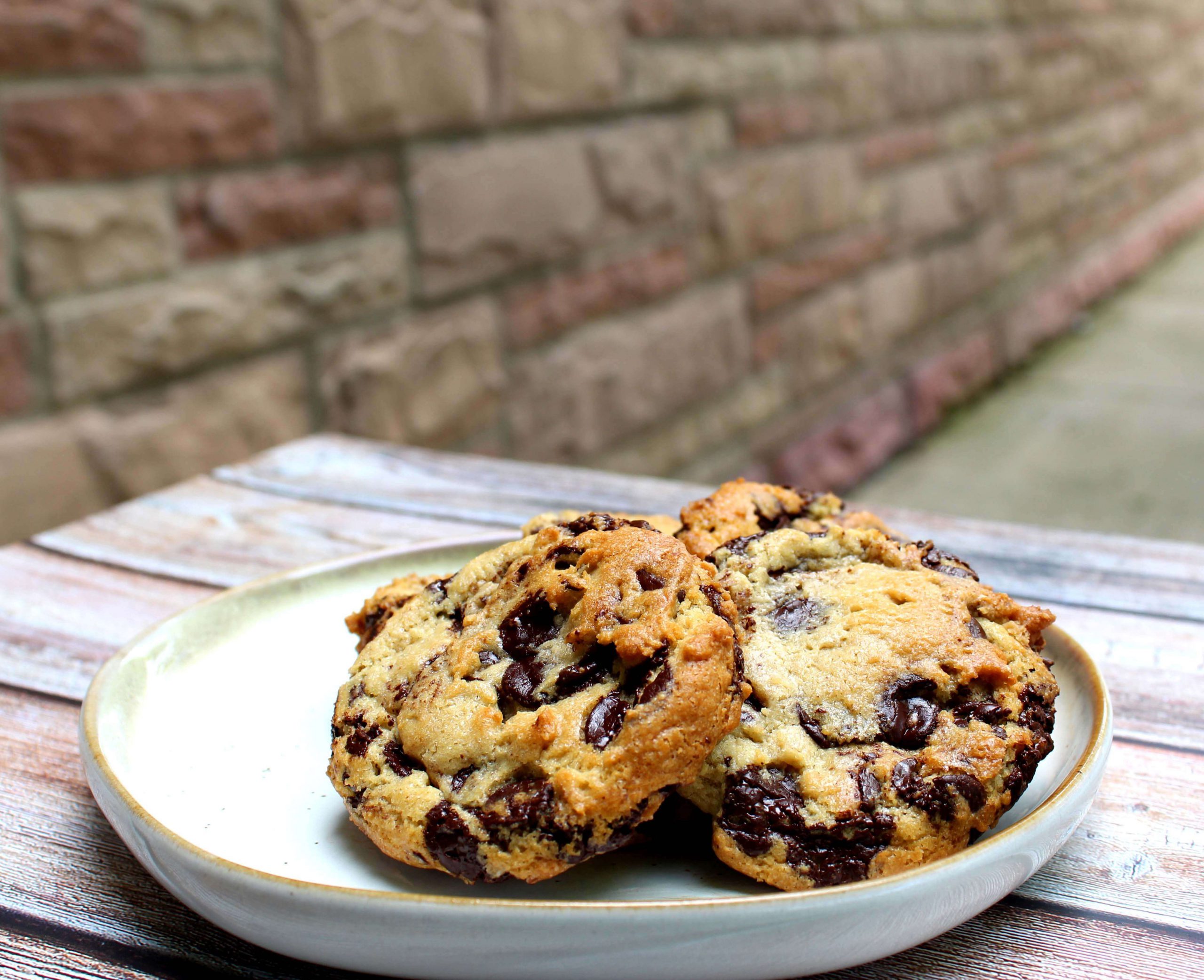 Product: Plant-Based Burgers
Summer is the season for burgers and we're ready to fire up the grill! OZO Plant-Based Burgers—made with a unique blend of fermented pea protein and shiitake mushrooms—are non-GMO, soy-free, and packed with 22 grams of protein. OZO products are sold at select Albertsons, Safeway, and Kroger stores as well as online at ozofoods.com. Pick up a few patties to bring to your next family outing. Enjoy healthy eating without forgoing taste!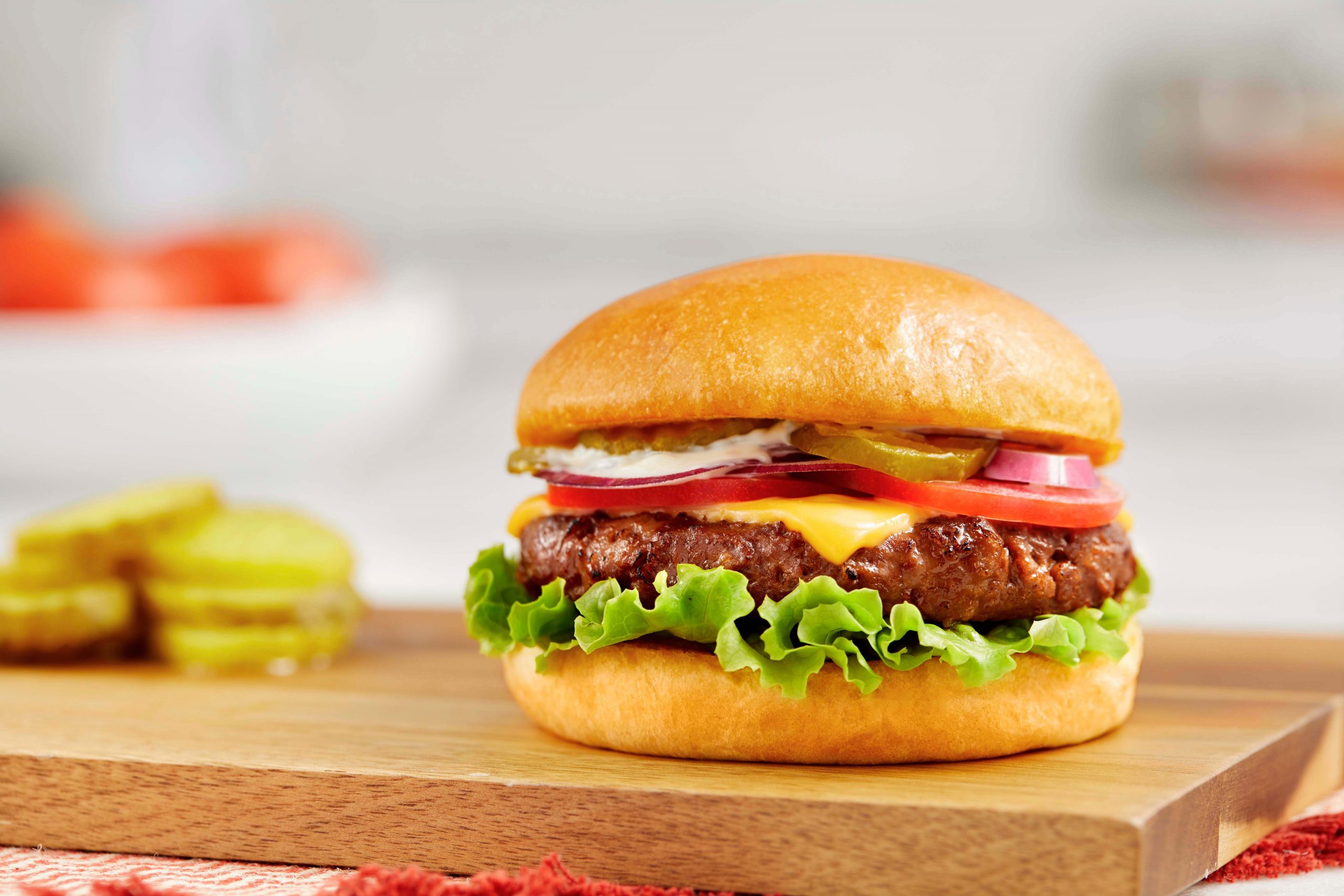 Product: Vegan Mac 'n' Cheese
Step aside—there's a new vegan mac on the market, and it's made with rich, nutrient-dense cashews. Eat Howl just launched at Whole Foods nationwide and their premier product, Mac & Chef, is a vegan mac 'n' cheese made with cashew cheese (aka Kashoo Sauce). We are loving the Classic Cashew with a sharp cheddar tang and dairy-free creamy texture. Grab a box at your local Whole Foods or eathowl.com and get to cooking!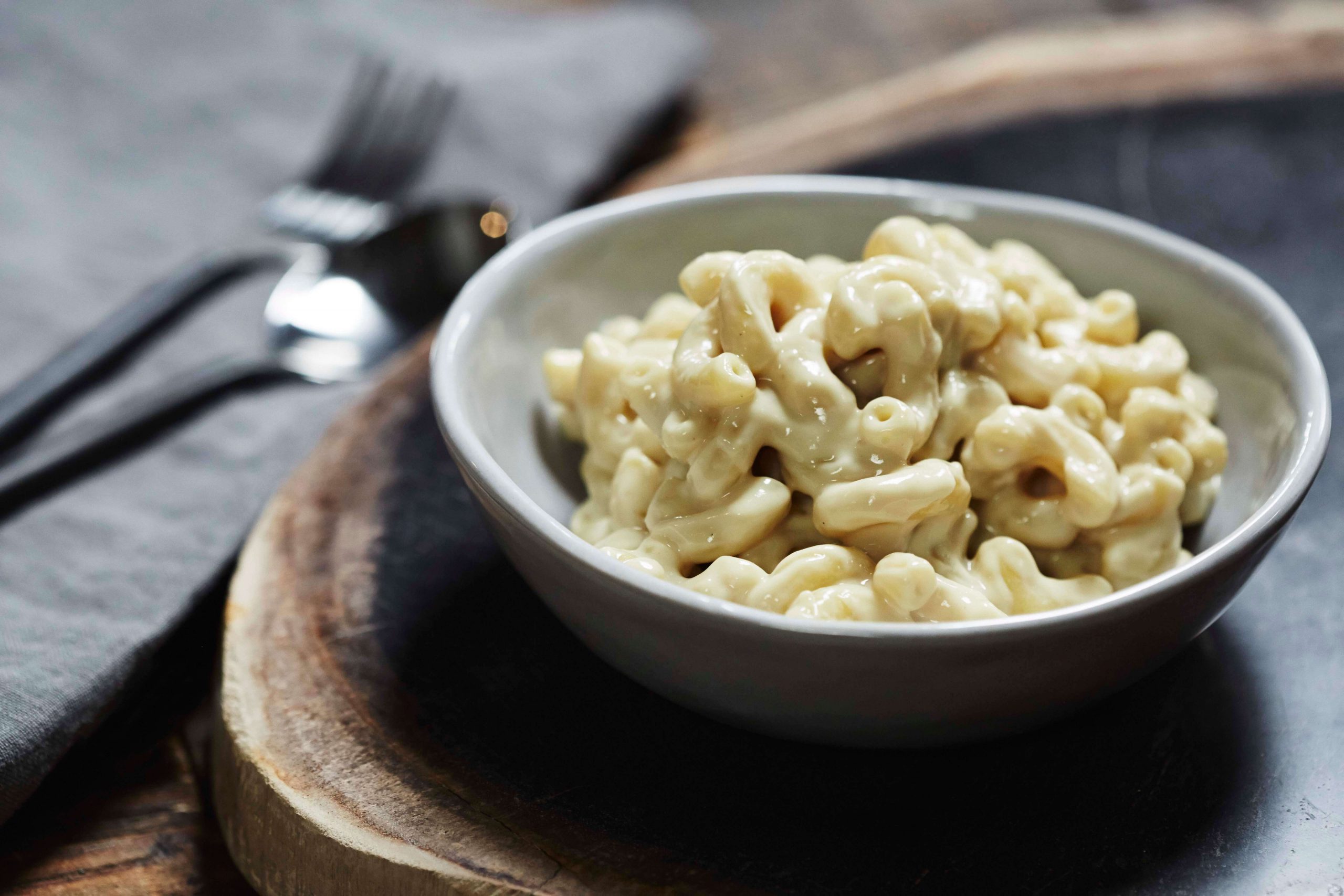 Product: Overnight Oats
Foodnerd just launched an organic, raw, and sprouted breakfast cereal called OverNights—available in Sprouted Oats or Sprouted Chia Pudding. You'll find it in Wild Blueberry Banana, Coconut Fig, Chocolate Goji Berry, Cinnamon Apple, and Strawberry Plum. Not your typical overnight cereal, Foodnerd harvests sprouted oats and chia seeds at the beginning of their growth phase in order to maintain nutrients. This morning meal is as easy to prepare as one (add plant-based milk), two (give a little shake), and three (leave in the fridge overnight). Can't decide which flavor to try first? Snag a variety pack of OverNights online at foodnerdinc.com.
Use promo code VEGOUT15 at foodnerdinc.com for 15% off your purchase!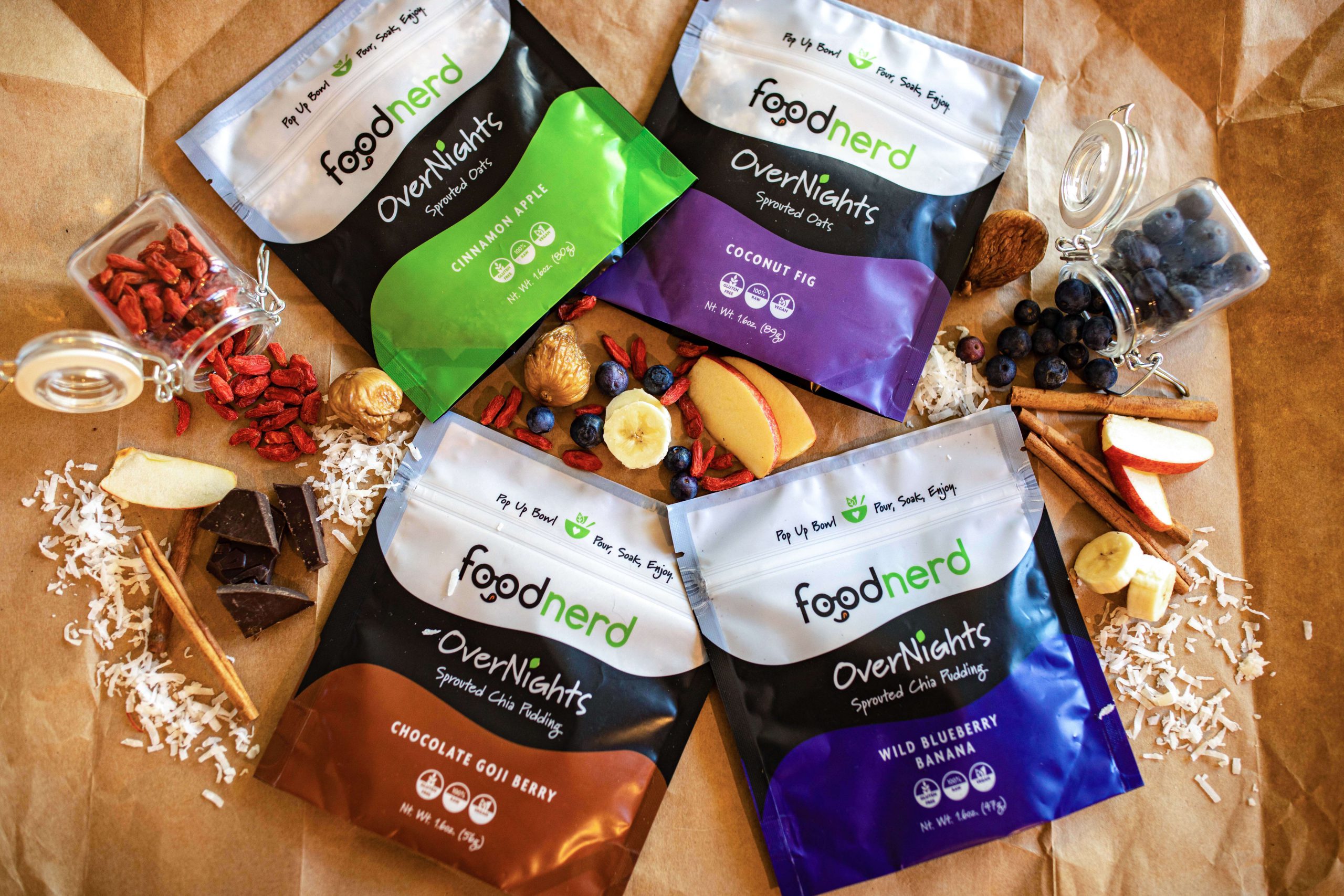 Product: Scoops
How many pints of plant-based gluten-free ice cream is too many? Asking for a friend. Each scoop of Daily Harvest is made with real ingredients (think organic coconut cream, organic maple syrup, and vanilla bean powder), making this sweet treat free of refined sugars. An ice cream that tastes amazing and is healthy at the same time? Sign us up! We'll take all four flavors delivered straight to our door (yeah, they do that!).
Use promo code VEGOUT at dailyharvest.com for $25 off your order!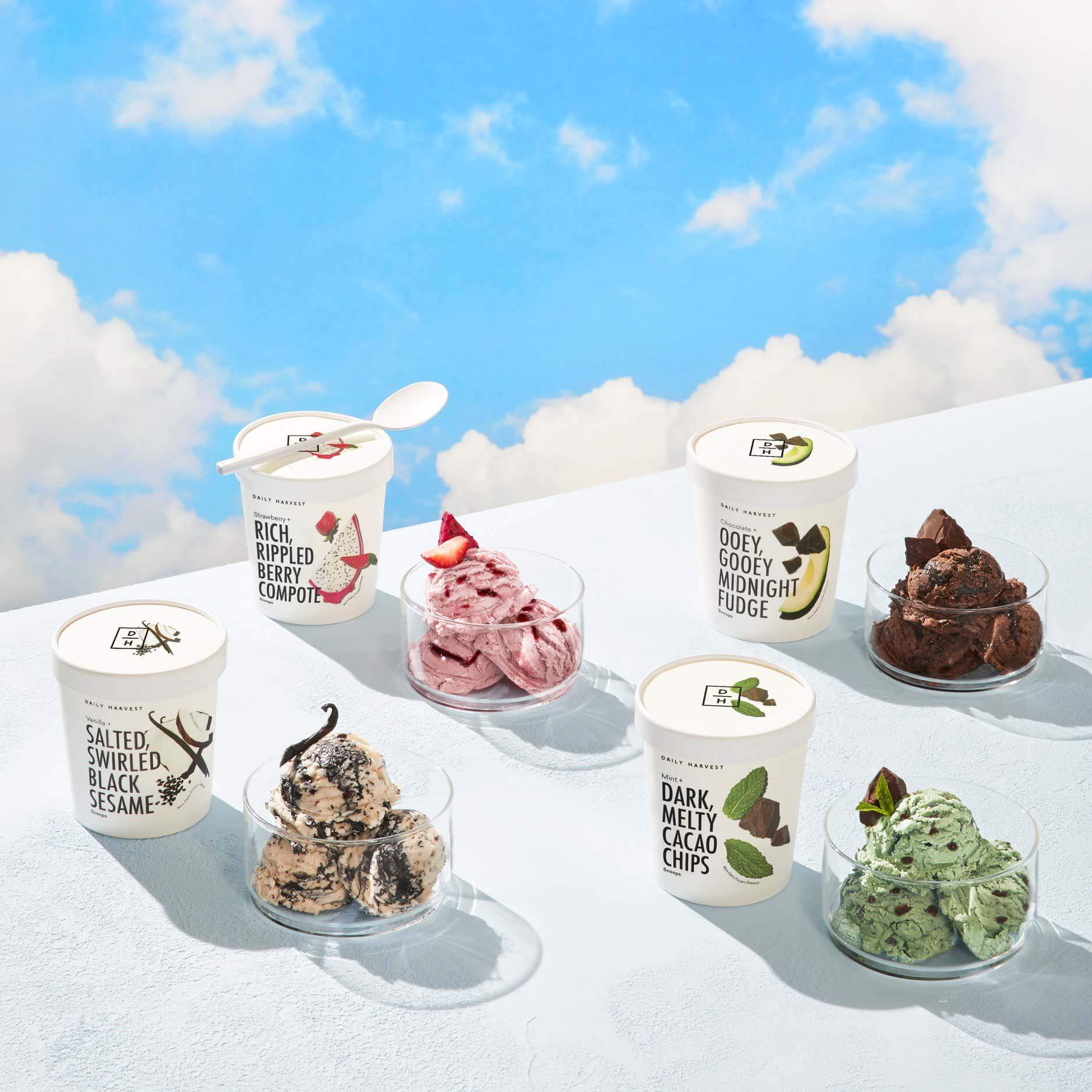 Product: Pomegranate Syrup
Just Date's Pomegranate Syrup—an organic and refined sugar-free molasses packs a flavorful punch in dressings and marinades, or when drizzled over a nice, tall stack of vegan pancakes. The ingredient list is simple—a reduction of pomegranate juice and dates (for sweetness), That's it! It's low glycemic and packed with vitamins and minerals. What's not to love?
Use promo code JULYVEG20 at justdatesyrup.com for 20% off your order!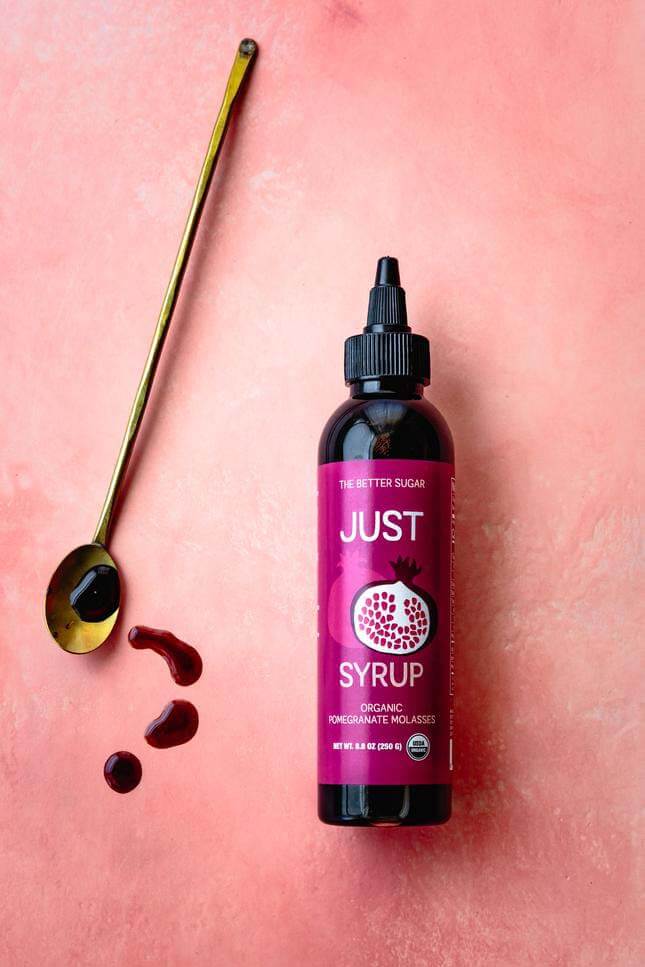 Product: Kids MacroBars
GoMacro just launched their new Kids MacroBars, a smaller bar similar to their original, ideal for a snack in between meals or as a healthy dessert. Are you ready to fall in love with flavors like Chocolate Chip Cookie Dough, Oatmeal Chocolate Chip Cookie, Double Chocolate Brownie and Peanut Butter Cup? We sure did! The snack-size bars are gluten-free, soy-free, and dairy-free. Head over to gomacro.com to order your favorites.
Use promo code VEGOUT for 30% off + free shipping at gomacro.com!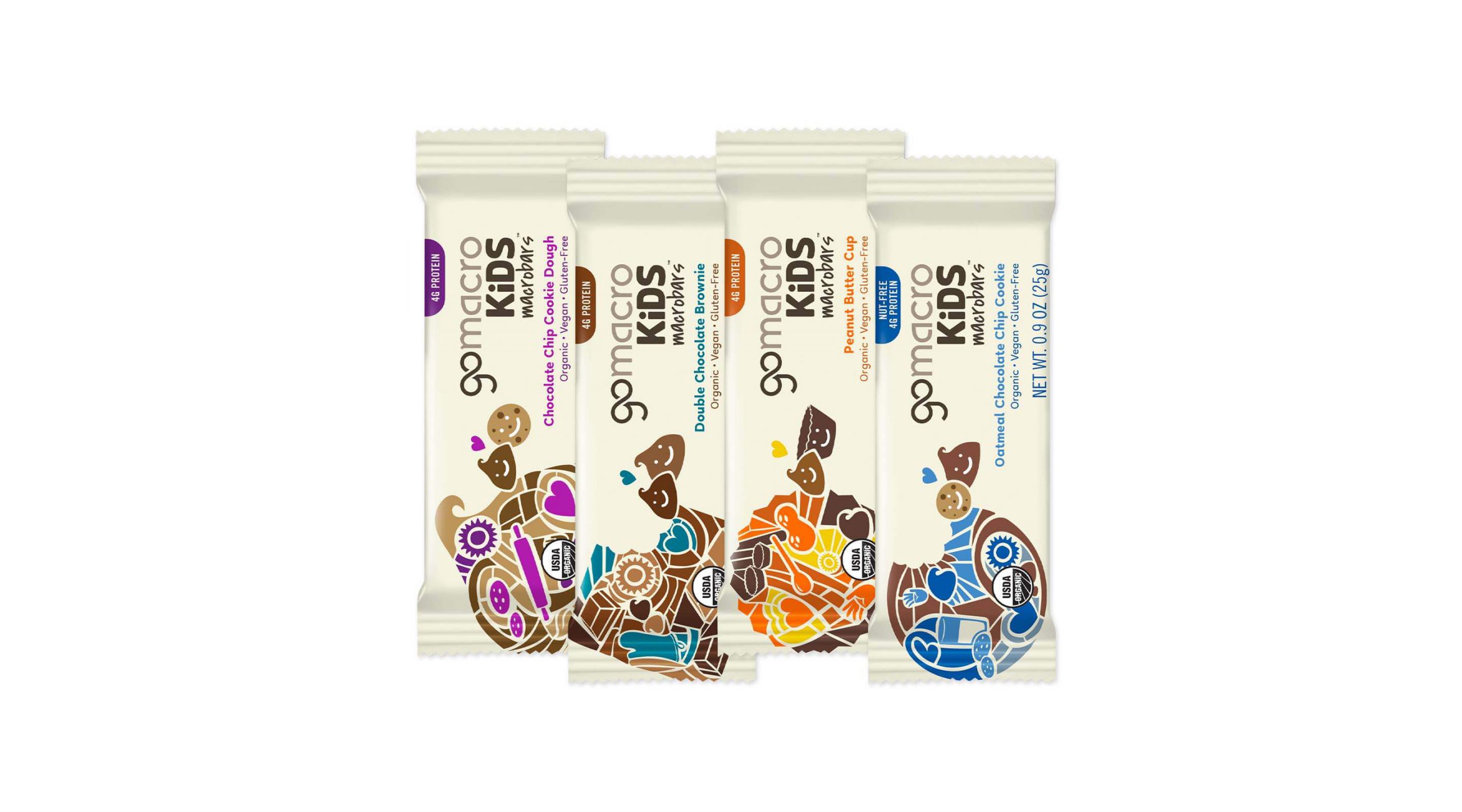 Product: Mood Lozenges
Kindroot Adaptogems Mood Lozenges are slow-release, gluten-free, and low in sugar (only 2 grams per serving). You'll enjoy a lychee rosewater flavor, sweetened with brown rice syrup, and containing reishi mushroom and maca root (popular adaptogens). The use of adaptogens like maca and reishi mushrooms brightens and elevates your mood (by promoting energy) and reduces feelings of unease and stress to support mental well-being.
Use promo code VEGOUT15 at kindroot.com for 15% off your purchase!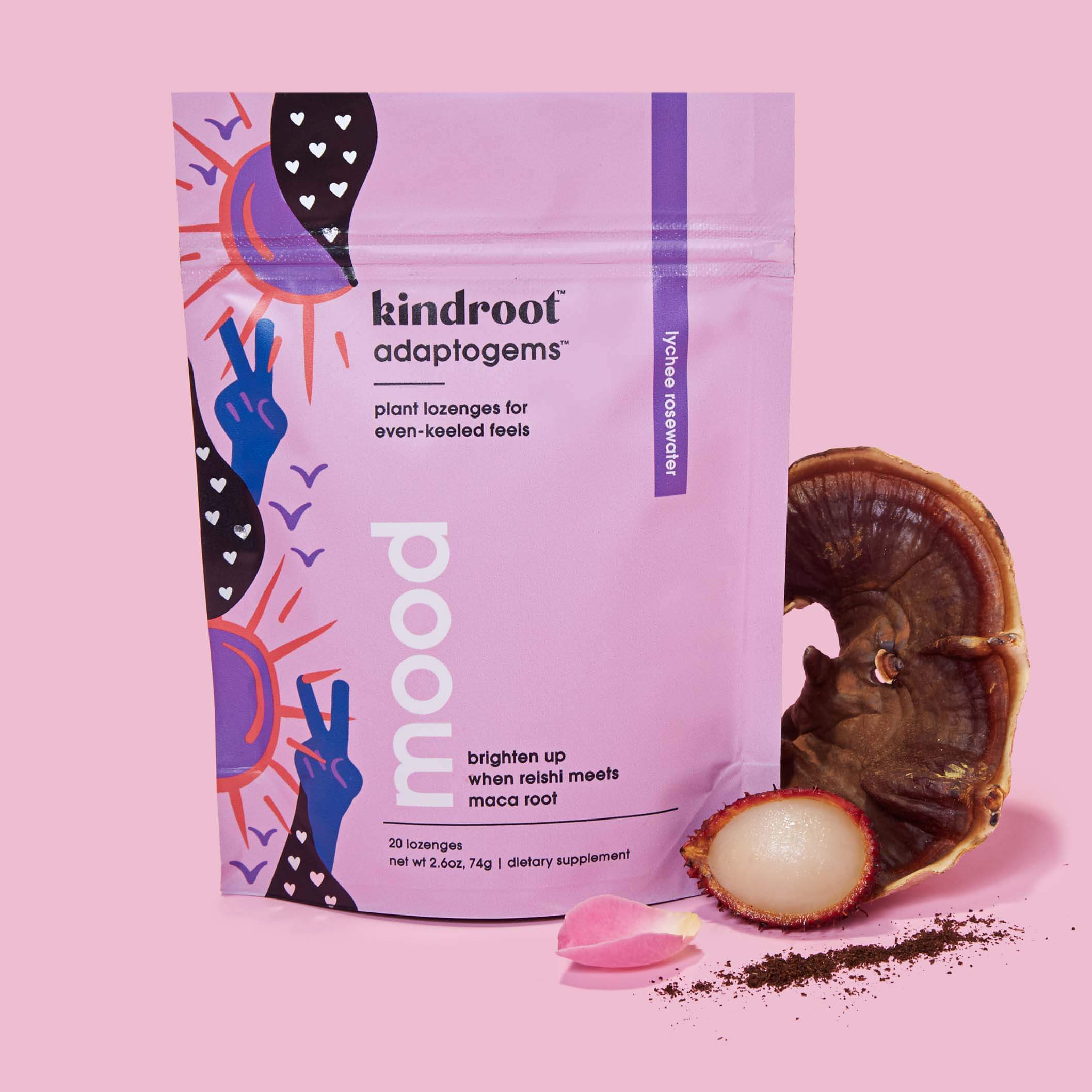 Product: Vegan Vodka Sauce
Jar Goods Vegan Vodka Sauce is a premium, clean label tomato sauce made with vine-ripened tomatoes, olive oil, coconut milk, and red curry paste. We love that the sauce is certified non-GMO and contains no artificial flavors, colors, or preservatives. We're enjoying our Vegan Vodka Sauce served with penne and vegan meatballs.
Use promo code VEGOUT for 15% off any order of a 6-pack or more at jargoods.com!