Back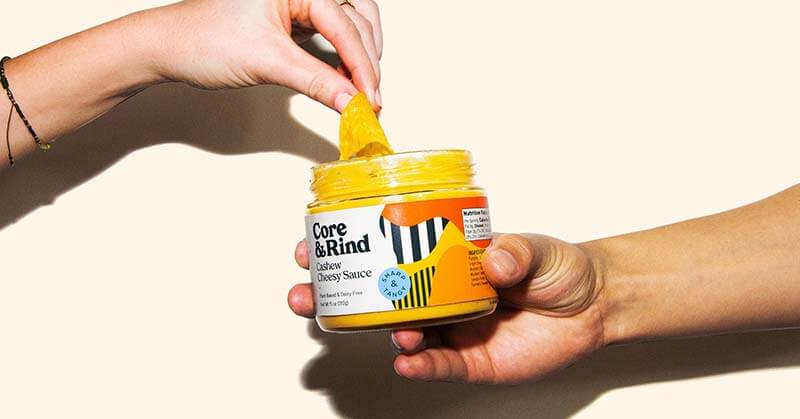 9 Store-Bought Vegan Dips You Need to Try
Grocery aisles are stocked with cheesy vegan sauce, creamy hummus, and tangy tzatziki—ideal to spruce up your appetizer, meal, or snack. Here are nine vegan dips you need in your right pantry now.
RELATED: The Best Vegan Pumpkin Products at Trader Joe's
---
Want even more vegan food, news, and lifestyle content? Subscribe to VegOut LA Magazine or VegOut NYC Magazine!
Core & Rind
Core & Rind—a women-owned brand—makes a Cashew Cheesy Sauce that is available in Bold & Spicy, Rich & Smoky, and Tangy & Sharp. The plant-based, paleo, and keto-friendly condiment is packed with healthy fats from cashews and contains full-flavored spices to kick your mac 'n' cheese up a notch. Head over to the chip aisle and grab some today—these jars are shelf-stable.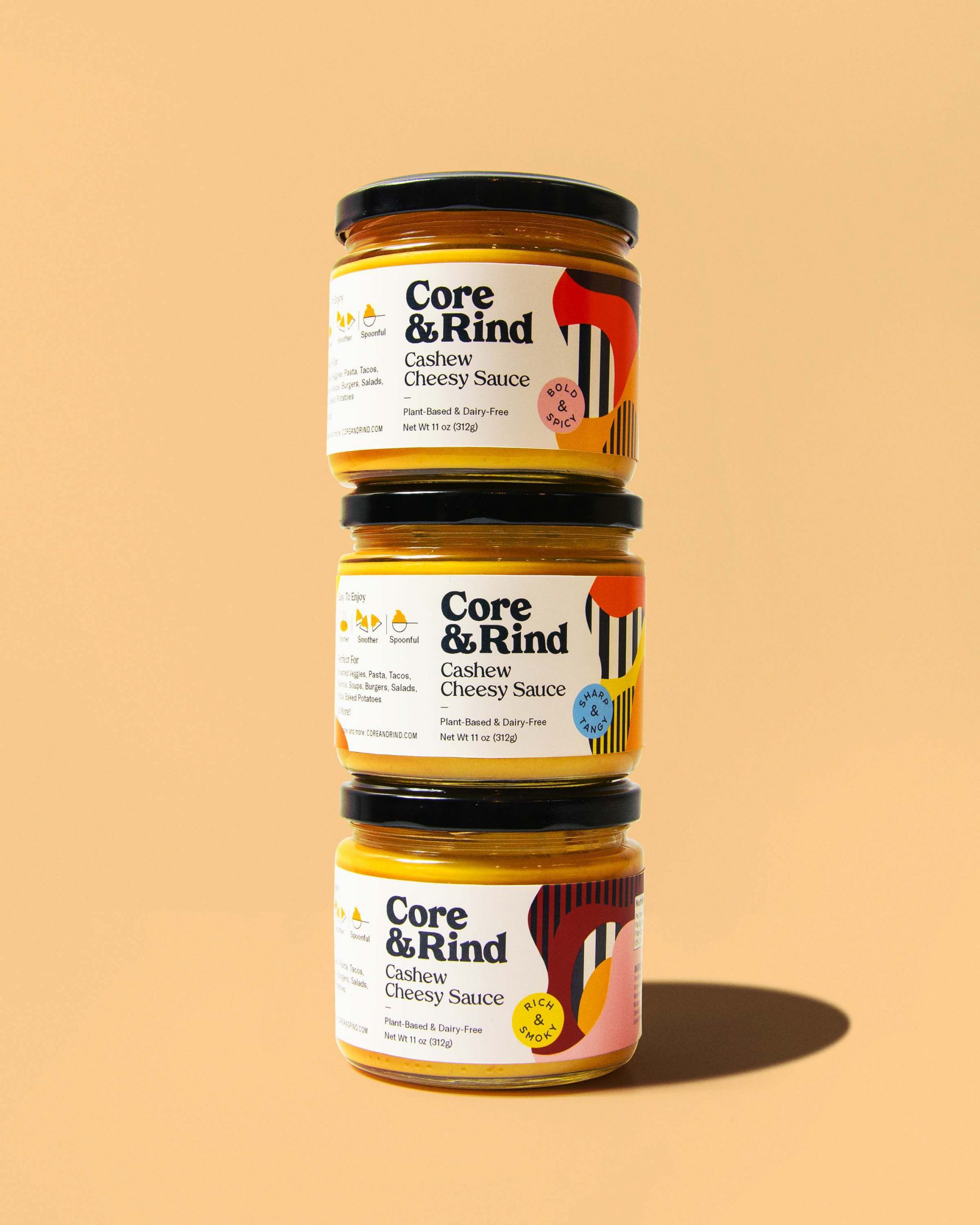 Good Foods
Queso with a kick! Good Foods provides creamy condiments made with veggies and nuts. The queso-style dip contains only 3 net carbs, no added oils, and pairs well with veggies. Found in the refrigerated section of major retailers, such as Target, this product is a must-try!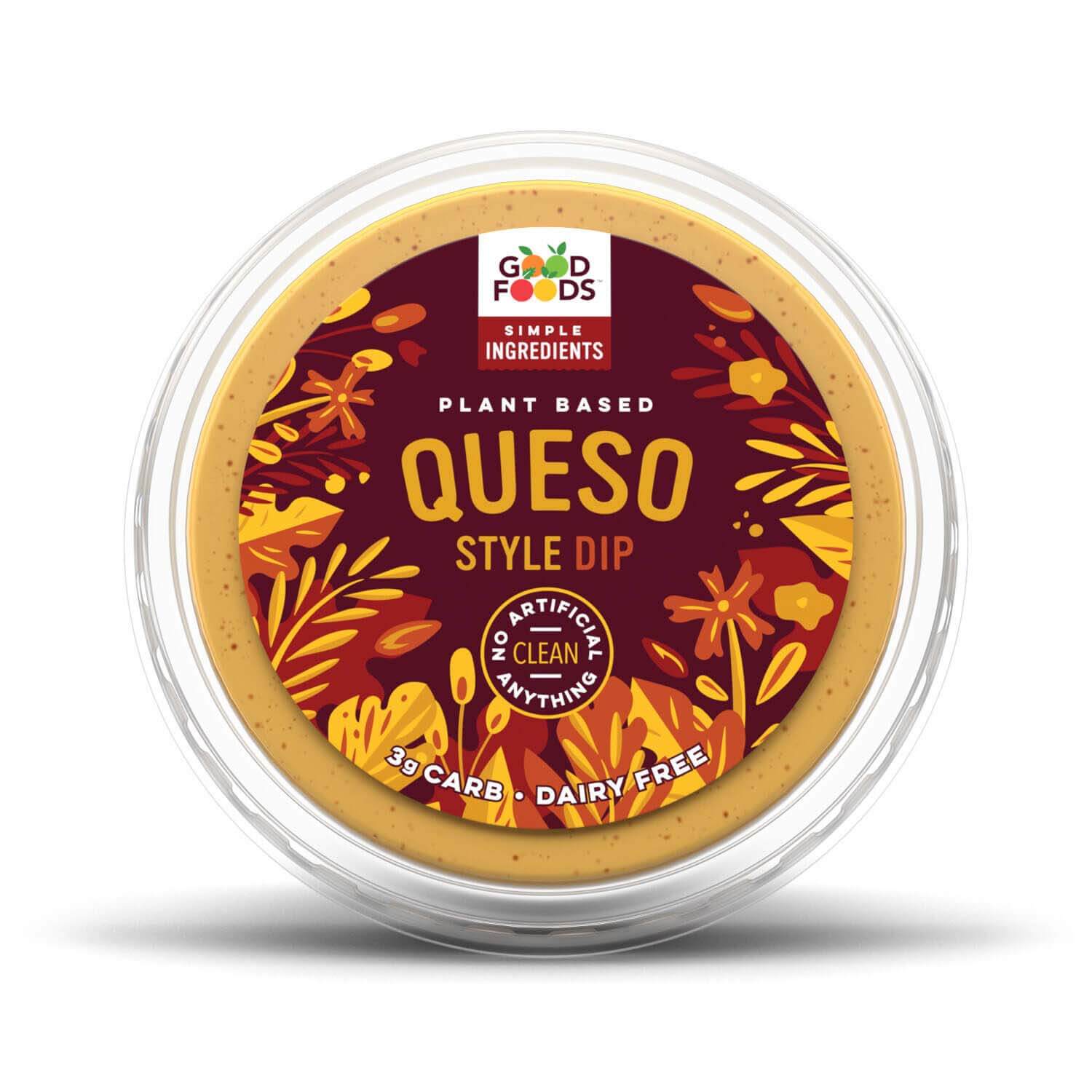 The Honest Stand
The Honest Stand—a Colorado-based brand—uses cashews, carrots, and onions to create a veggie-filled dip that tastes like cheese. The Spicy Nacho is our favorite, but there are five flavors to choose from. We like to eat this one warmed up—sometimes by the spoonful!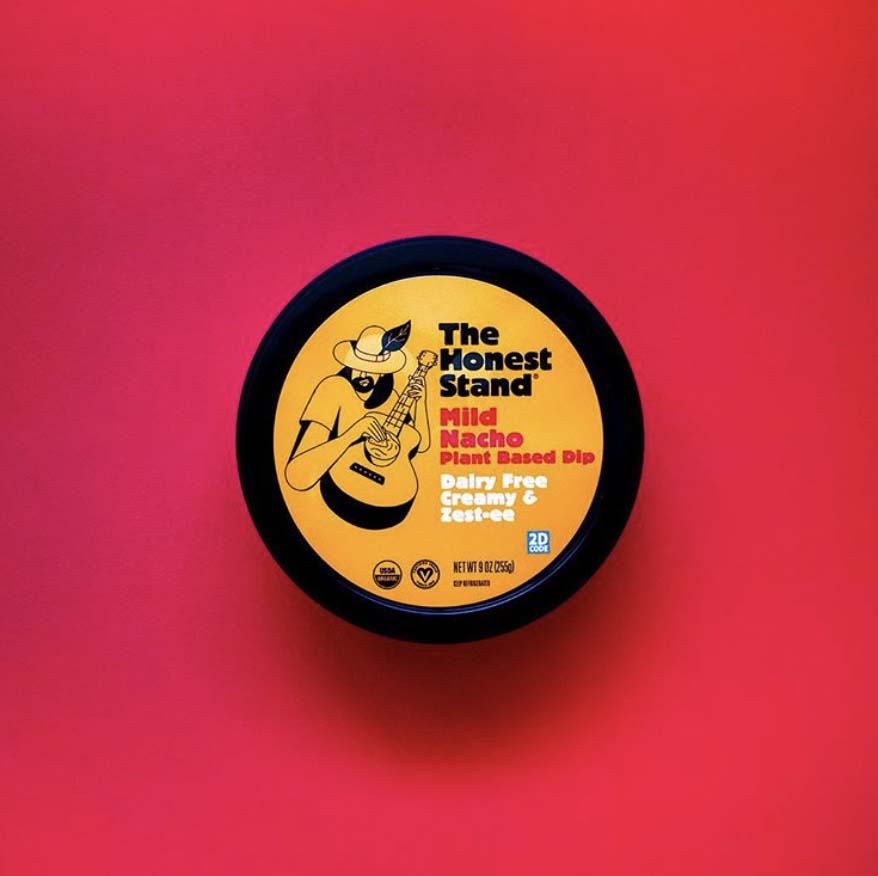 Siete
Siete is known for their cassava-based grain-free chips, which pair perfectly with their cashew queso sold nationwide in two flavors—Spicy Blanco and Mild Nacho. The brand uses coconut milk powder to provide a thicker consistency, keeping the sauce dairy-free and paleo-friendly.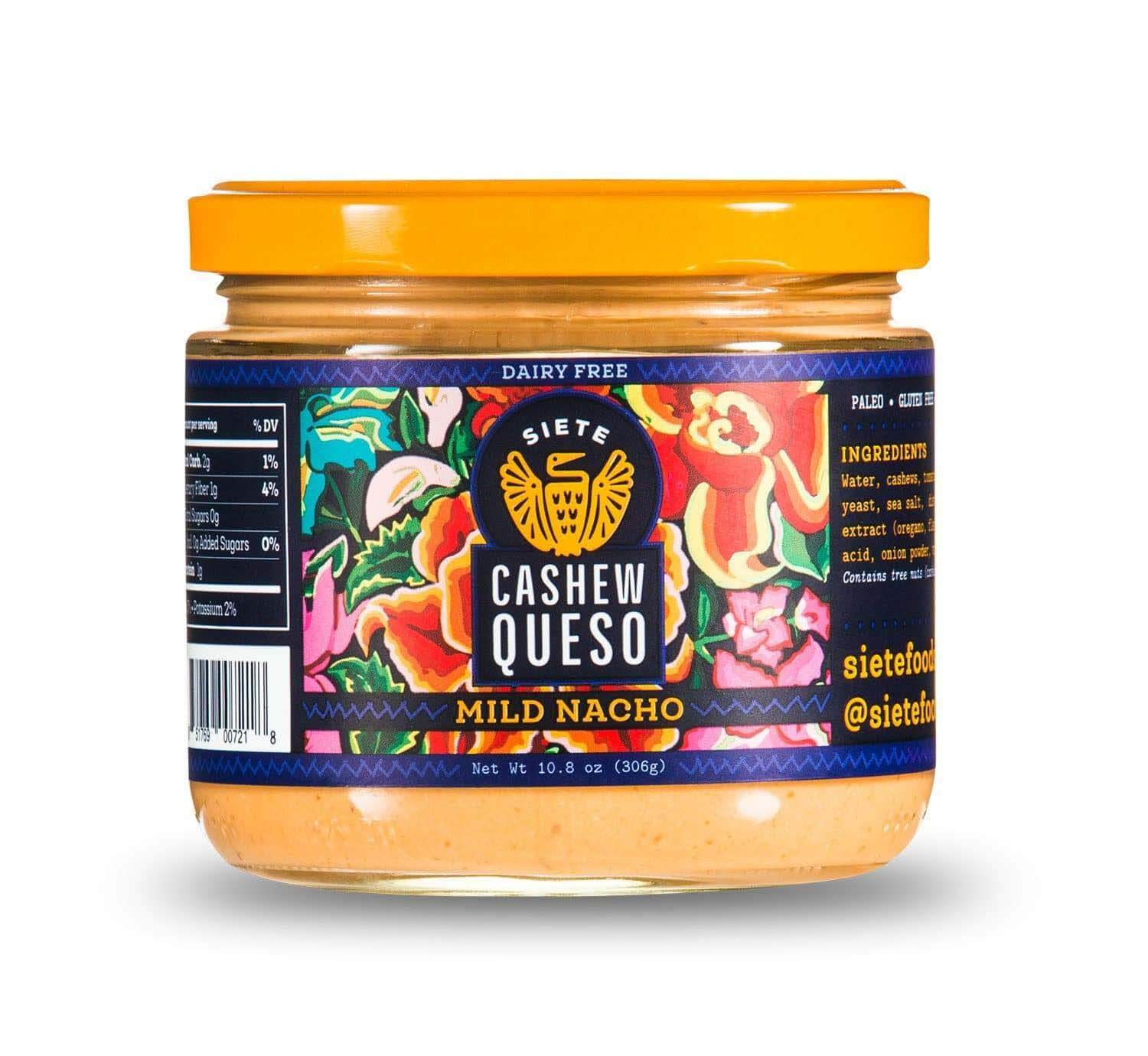 Trader Joe's
Trader Joe's is known for cranking out vegan-friendly items, including Fiesta Cashew Dip. We suggest you warm it up for 30 seconds before mixing into freshly cooked pasta or DIY nachos. Their Dill Pickle Hummus is also a crowd favorite. The tangy flavor adds an unexpected twist to traditional store-bought hummus. The snack, served with creamy vegan cheese and crackers, will elevate your vegan charcuterie board.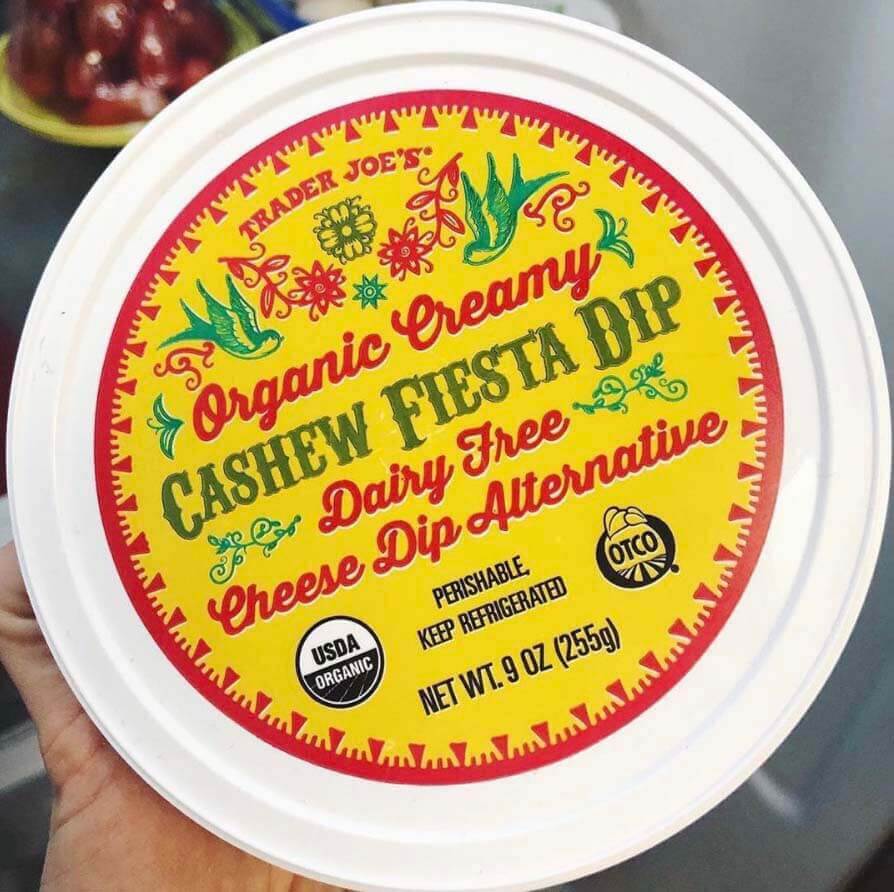 Fabalish
Fabalish—a plant-based and allergen-friendly company—offers a must-try Vegan Tzatziki Aquafaba Sauce. The sauce uses aquafaba (chickpea water) to replace the yogurt in the original Greek classic. Pro tip: Drizzle your falafel and roasted veggies with tzatziki for an authentic taste.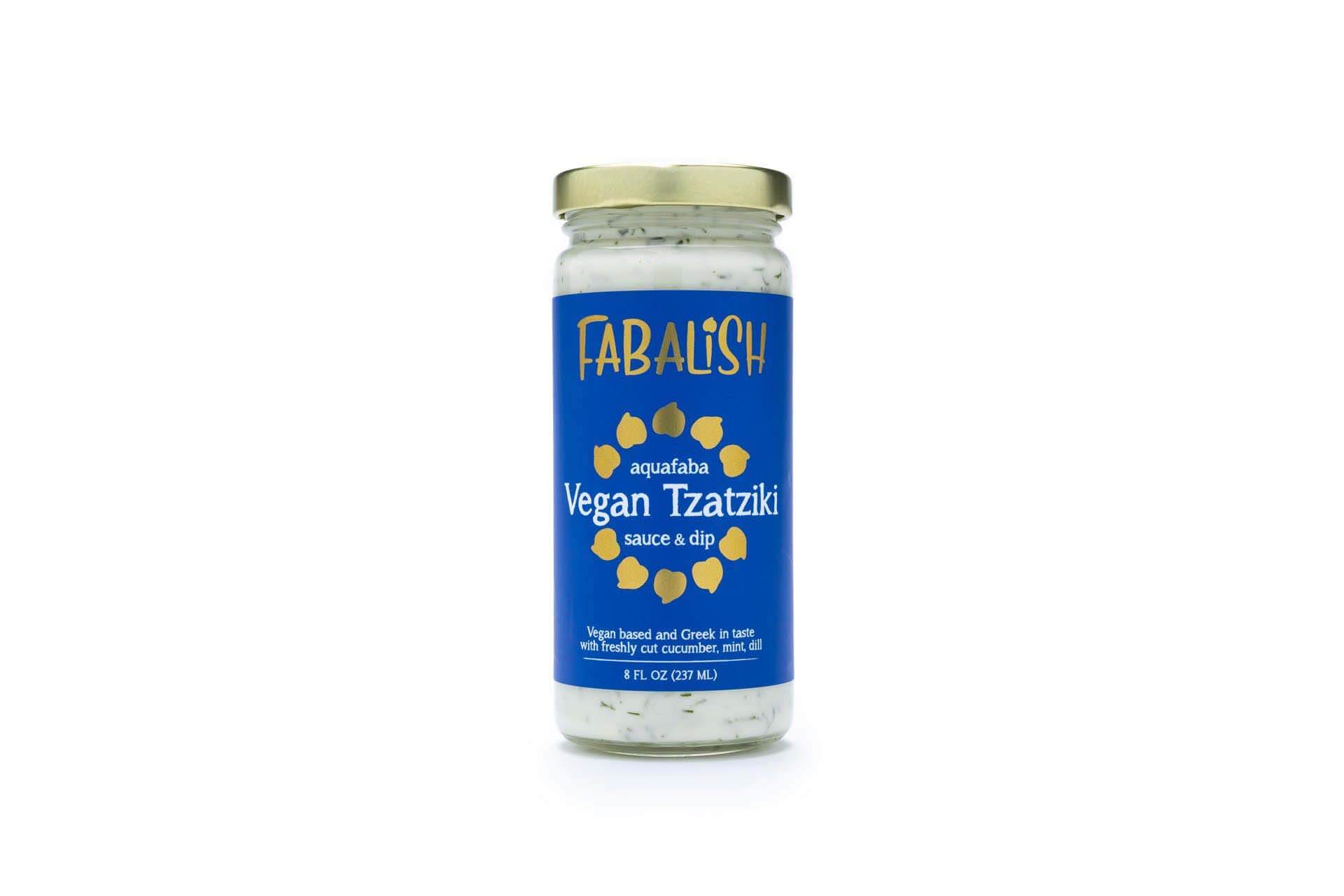 Bitchin' Sauce
Bitchin' Sauce—an almond-based dip—uses simple ingredients like spices, liquid aminos, and nutritional yeast. The dip is higher in protein at 2g per tablespoon, so generously dress your plant-based tacos with our favorite flavor, Chipotle. Select flavors such as the Original and Chipotle are sold at Target nationwide—use their store locator to find them near you and stock up.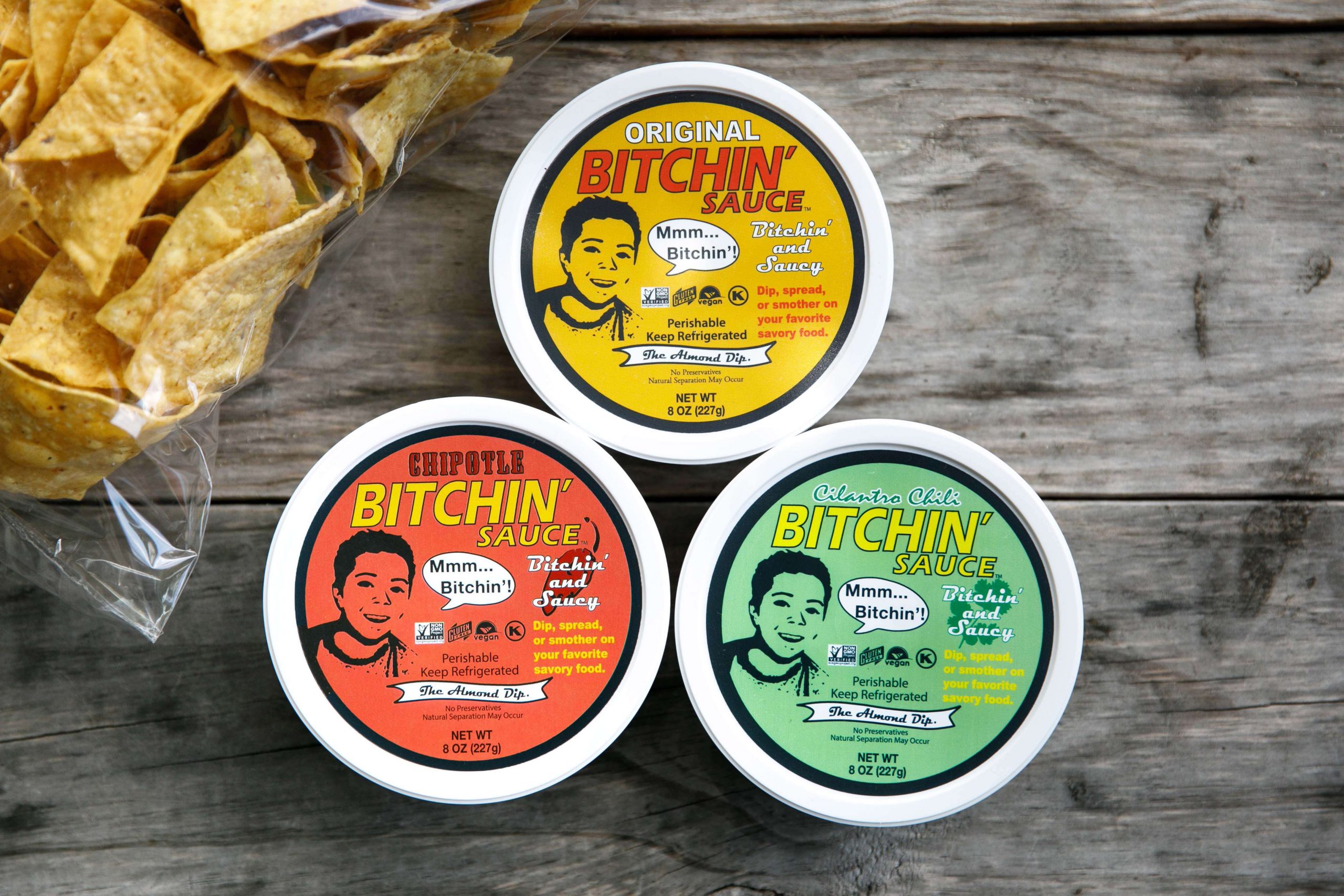 DELIGHTED BY Desserts
DELIGHTED BY Desserts comes ready to dip, spread, or eat straight from the container. The dessert hummus is a dippable consistency for graham crackers, apples, vegan marshmallows, pretzels and more. Our favorites include the Edible Brownie Batter, Snickerdoodle Cookie, and Pumpkin Pie (seasonal).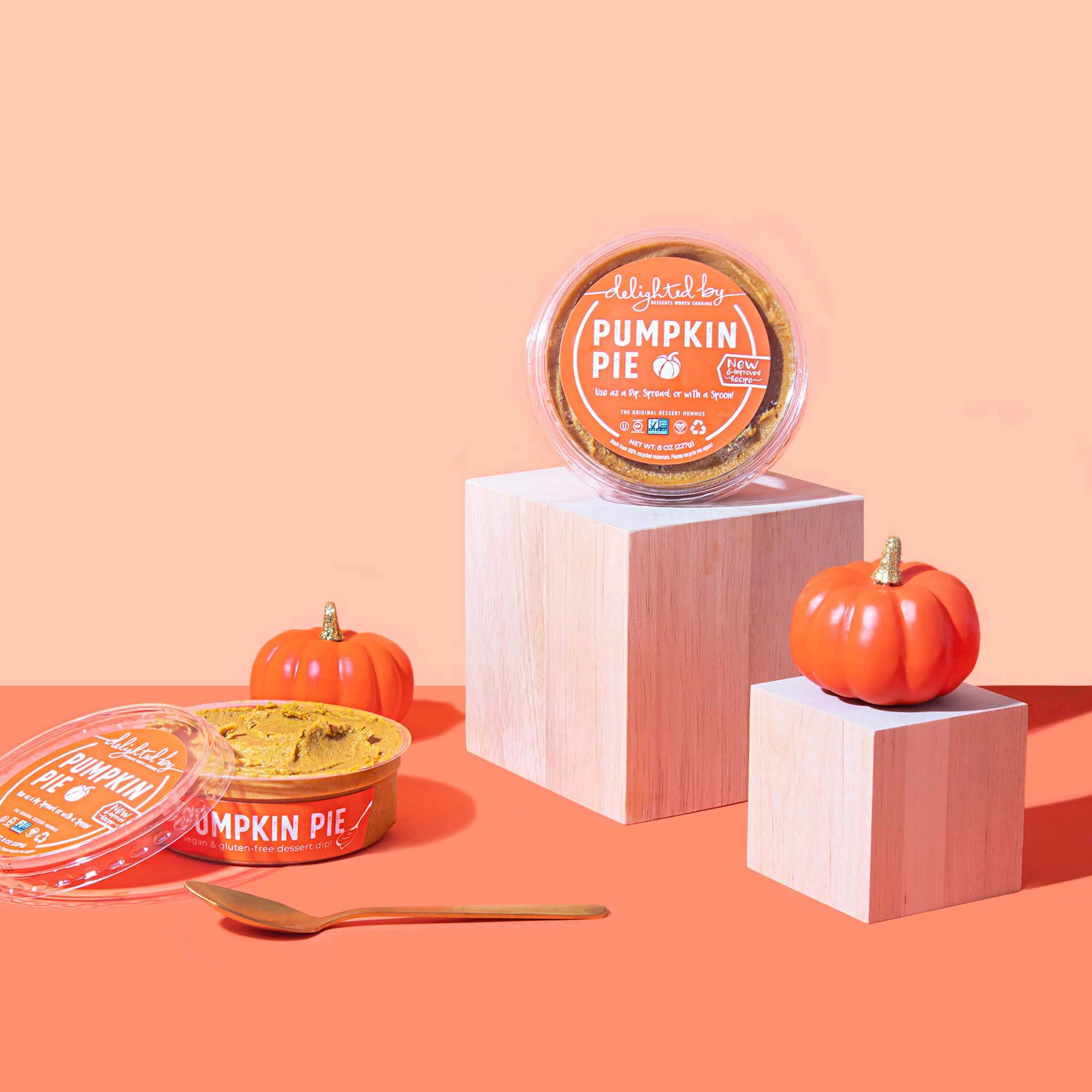 Mother Raw
Mother Raw supplies an organic cashew-free alternative that is formulated for those looking for healthier options. The four dip varieties contain cold-pressed extra virgin olive oil and hemp seeds to provide healthy fats.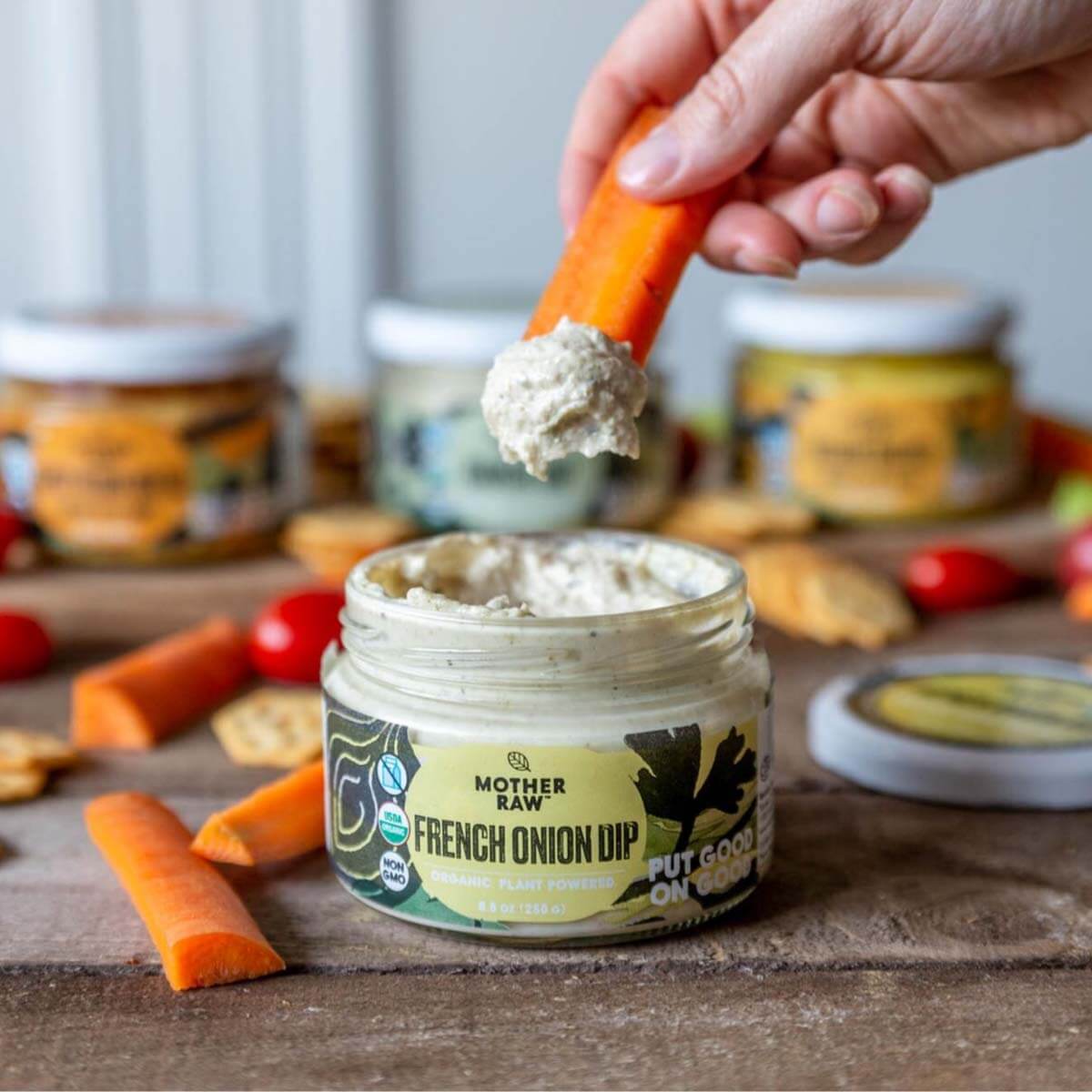 Mohini Patel
@mylifemoni
Mohini, a born and raised vegetarian from Chicago, initially went vegan when faced with a health issue, but stayed vegan for the animals. Whole food plant-based eating (inspired by traditional Indian culture) is her optimal diet. An advocate for mental health and lifestyle changes, she has a degree in Health Sciences from DePaul University.
Articles by Mohini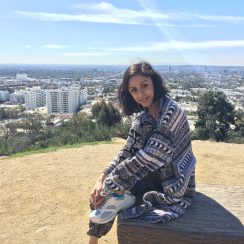 More from VegOut
Subscribe Now
Get the premier vegan food and lifestyle magazine delivered to your door (or inbox!)
Order the magazine!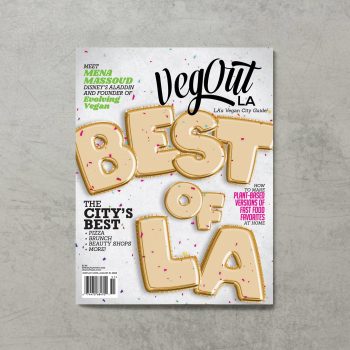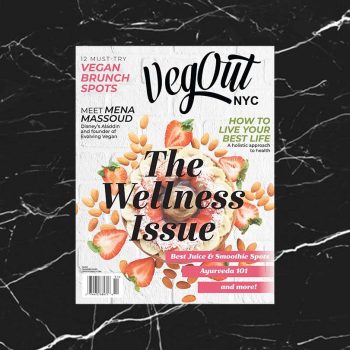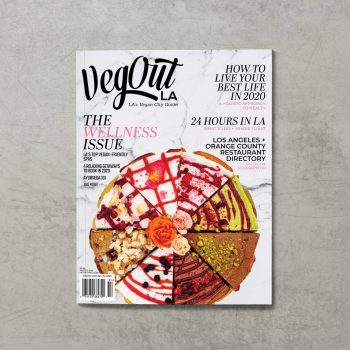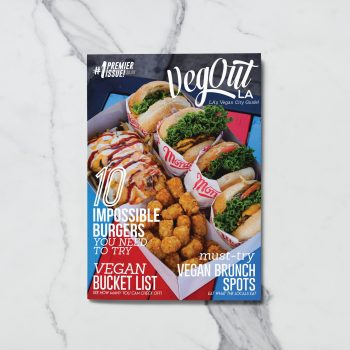 Navigation