Swap out a few of your food staples with these healthier vegan alternatives! Is anyone else amazed at how innovative plant-based brands are? From chickpea pasta and avocado puffed snacks to sugar-free brownie mixes and keto-friendly jam, these products are great to incorporate in your food regimen. They're low in sugar, fat, and calories––but higher in fiber and flavor!
Swap: White rice
For: RightRice vegetable rice
Choosing which rice to buy can be a bit overwhelming. There's white, brown, black, Jasmine, Spanish, whole grain, and many more variations! So how do you choose the right one? Get RightRice! In comparison to white rice, this brand's vegetable-based grain substitute is higher in protein and fiber and lower in carbs! How is that? The product is made up of 90% vegetables (including lentil flour, chickpea flour, and pea fiber)! These shelf-stable pouches come in the pre-seasoned flavors of Lemon Pepper, Spanish, Garlic Herb, Thai Curry, Cilantro Lime, and Original! And they cook in just 10 minutes! We're sold!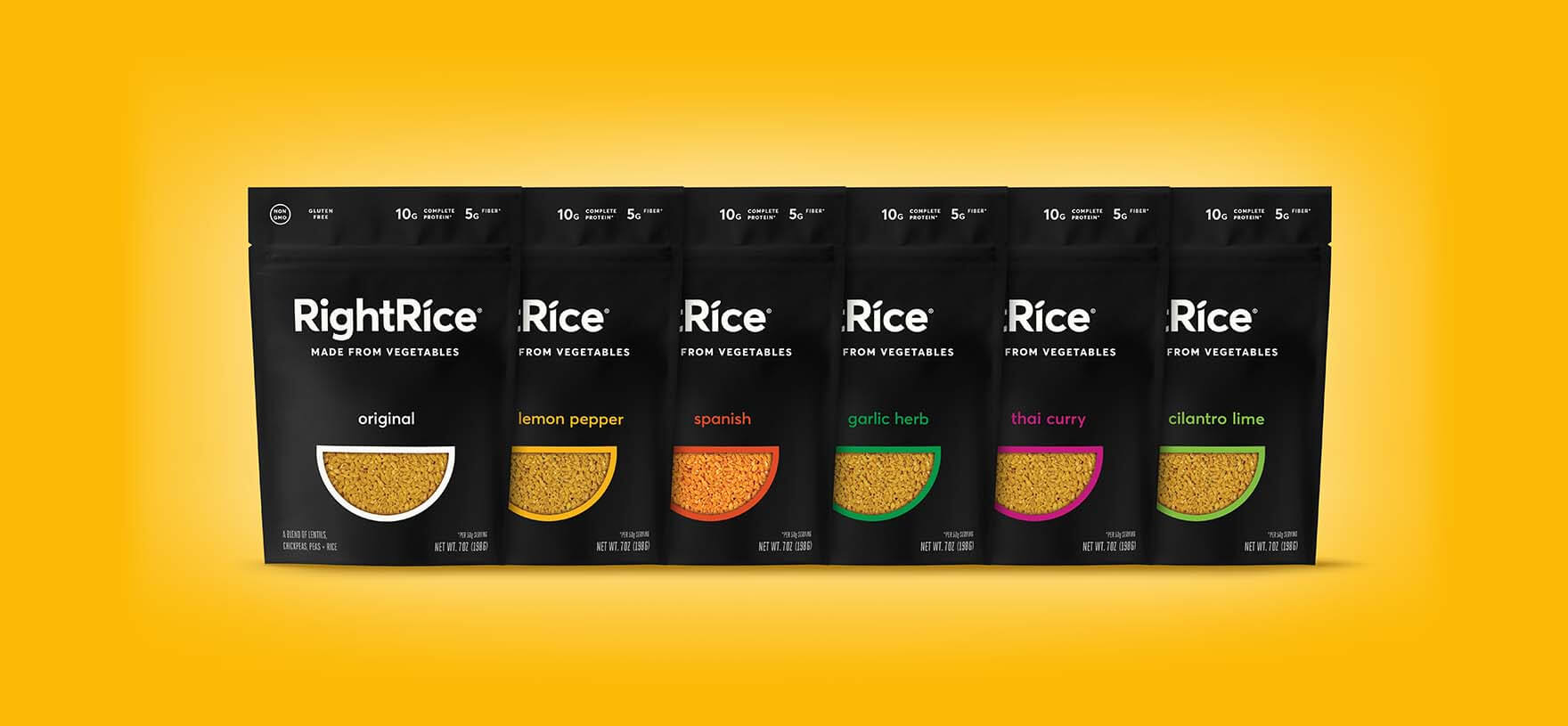 Swap: Traditional baked goods
For: ZenSweet baking mixes
If you're anything like us, you may have a slight addiction to cookies, brownies, cakes, and all things sweet. But we've found a way to curb that craving with something a little healthier! What is it? These sugar-free baking mixes from ZenSweet! In place of sugar, ZenSweet uses monk fruit to make these mixes sweet! From Chocolate Chip and Snickerdoodle Cookies to Brownies and Vanilla Bean Cake Mix, each pouch is vegan, gluten-free, low carb, and keto! They're all sugar-free with the exception of the Chocolate Chip Cookie Mix which only has one gram. Put on your aprons and get baking!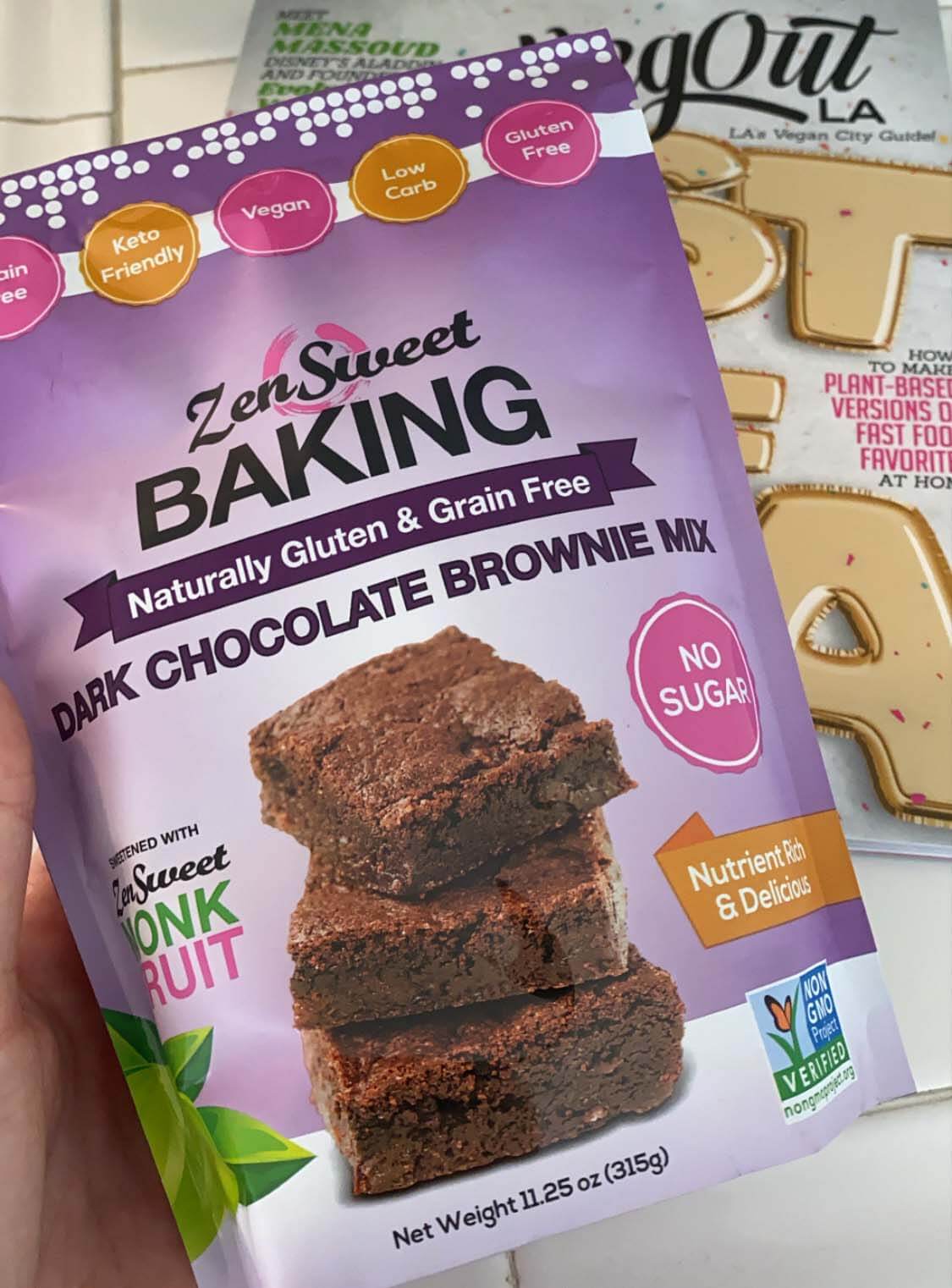 Swap: Standard store-bought jam
For: Good Good Keto-Friendly Sweet Jam
We love a good peanut butter and jelly sandwich every now and then, but finding the right jelly can be a bit tricky. Most options at the store are loaded with added sugars, high-fructose corn syrup, and other artificial ingredients. But not with this jam from Good Good! Their sweet keto-friendly jam jars are made with stevia––so there are no artificial sweeteners or sugars. This product is a wonderful option for diabetics, keto enthusiasts, and anyone looking to cut some sugar from their diet! We don't think you're ready for this jelly!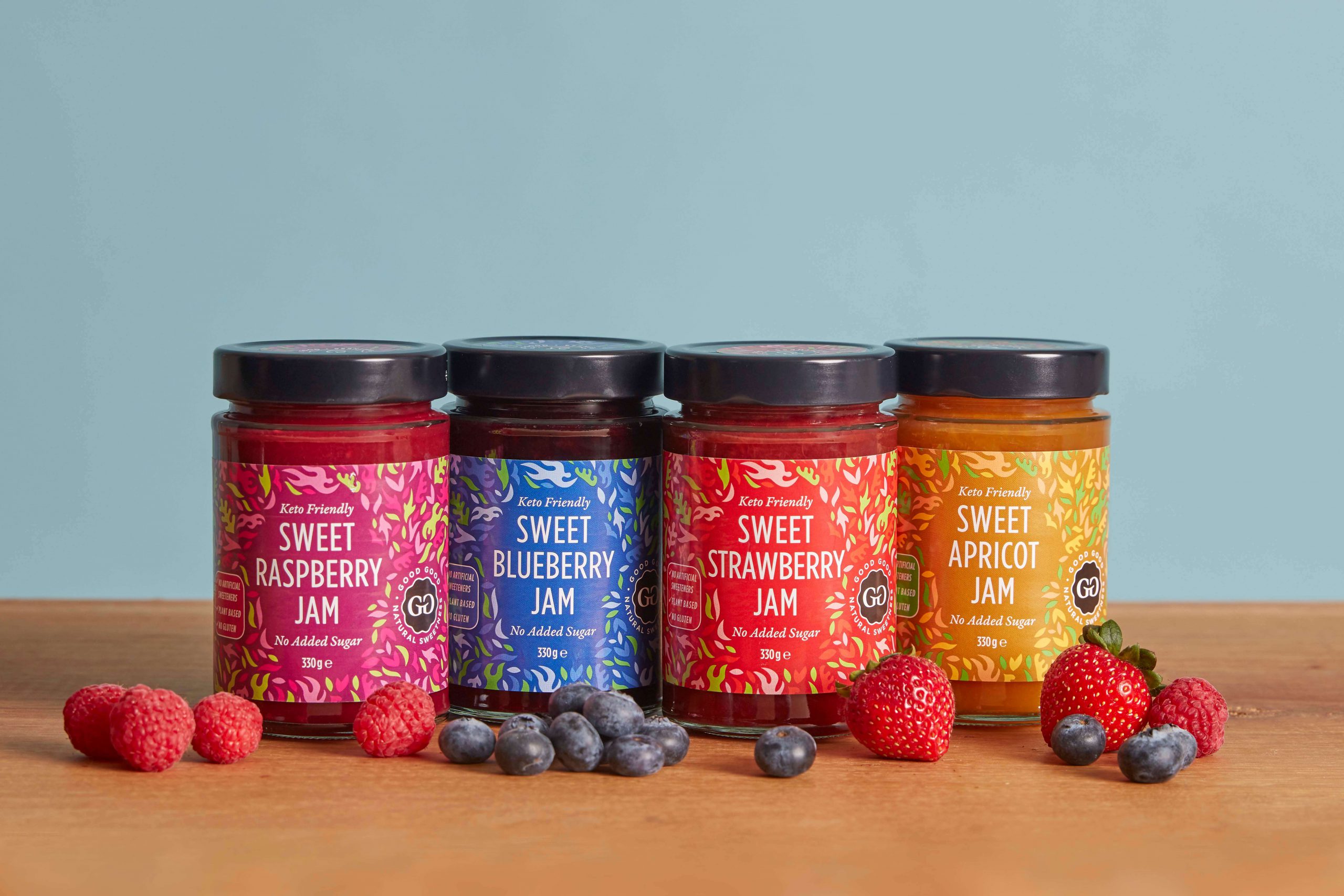 Swap: Snack foods
For: ZENB Veggie Bites
We could all use an extra serving of vegetables here and there, and the best way to do so is with these Veggie Bites by ZENB! Why? They're chewy, tasty, and jam-packed with fiber! ZENB works diligently to use up every part of the vegetable––skin, seed, stem, peel, kernel, cob, the whole nine yards! These fun-sized morsels are full of organic veggies, fruits, and spices. As if things couldn't get any better, their items are packaged and sent in recyclable materials. Yay!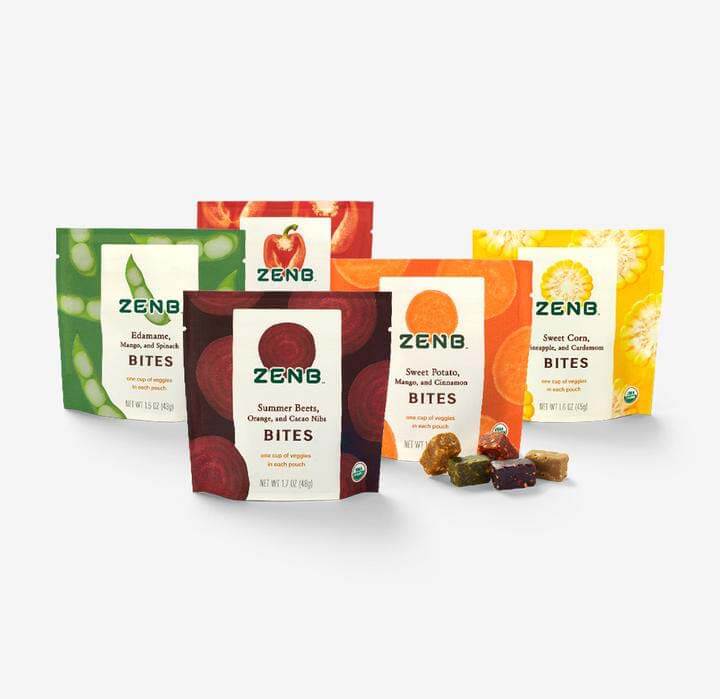 Swap: Sugary yogurt
For: The Collaborative's Coconut Yogurt
The Collaborative's Coconut Yogurts are light, refreshing, and smooth! And they make for the perfect parfait when you add a bit of granola and fruit! Do you want to know the best part? Not only are they vegan, but these products are gluten-free, non-GMO, and they're low in sugar. How low? The vanilla and plain flavors have just one gram of sugar––how crazy is that?! The Collaborative works alongside the Pur Project to plant thousands of coconut trees every year to help support farmers in Southeast Asia. When the coconuts are harvested, they turn them into their delicious and creamy Coconut Yogurts and Dessert Pots.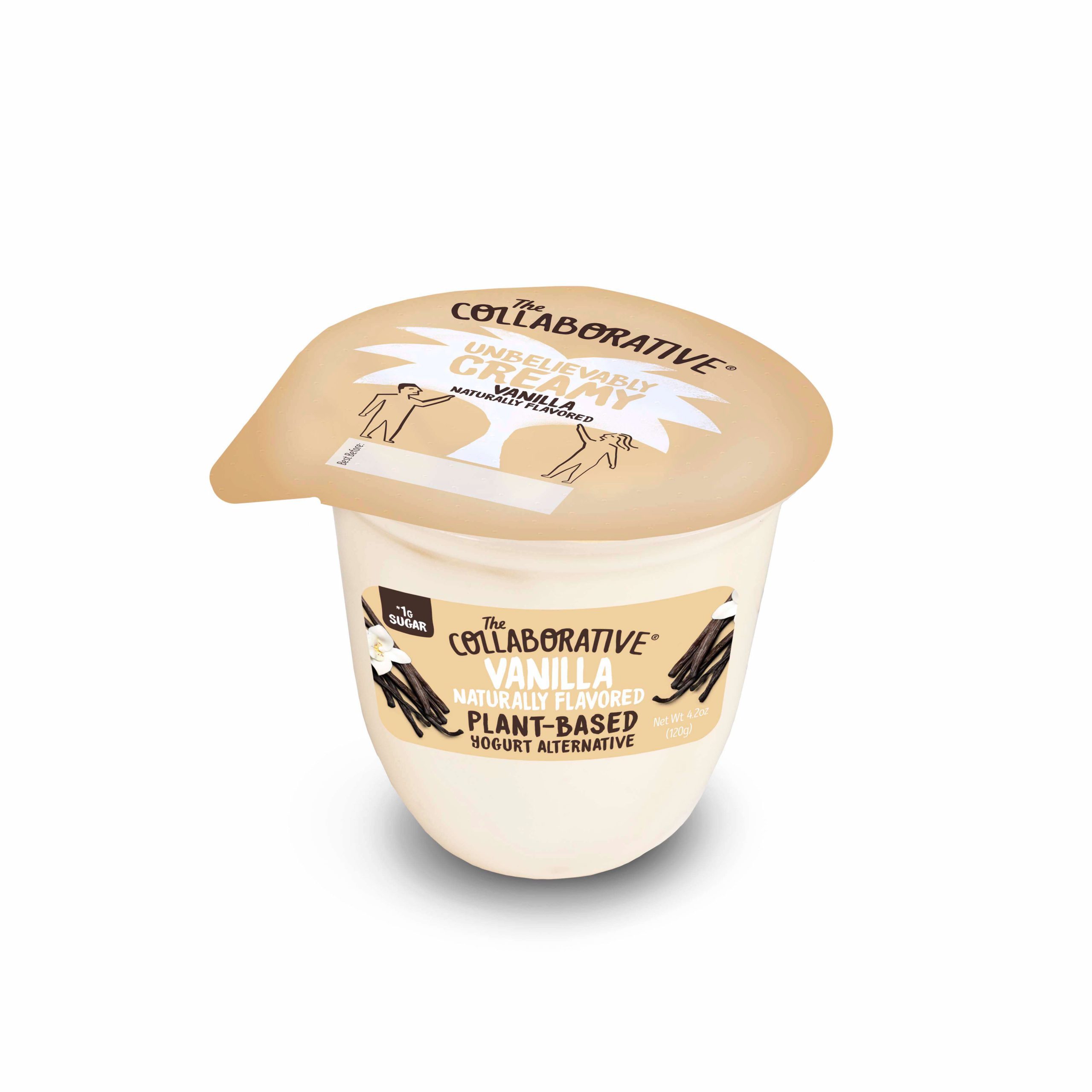 Swap: High-fat salad dressings
For: Cleveland Kitchen's Hail Caesar salad dressing
If you're using a dressing that's high in fat and loaded with artificial ingredients, your salad may not be as healthy as you think! Instead, we'd recommend using Cleveland Kitchen's Hail Caesar salad dressing! This gut-healthy sauce is made with fermented cabbage, garlic, and herbs. It's vegan, gluten-free, non-GMO and contains just 25 calories and 4 grams of fat per serving! And who doesn't love Caesar salads?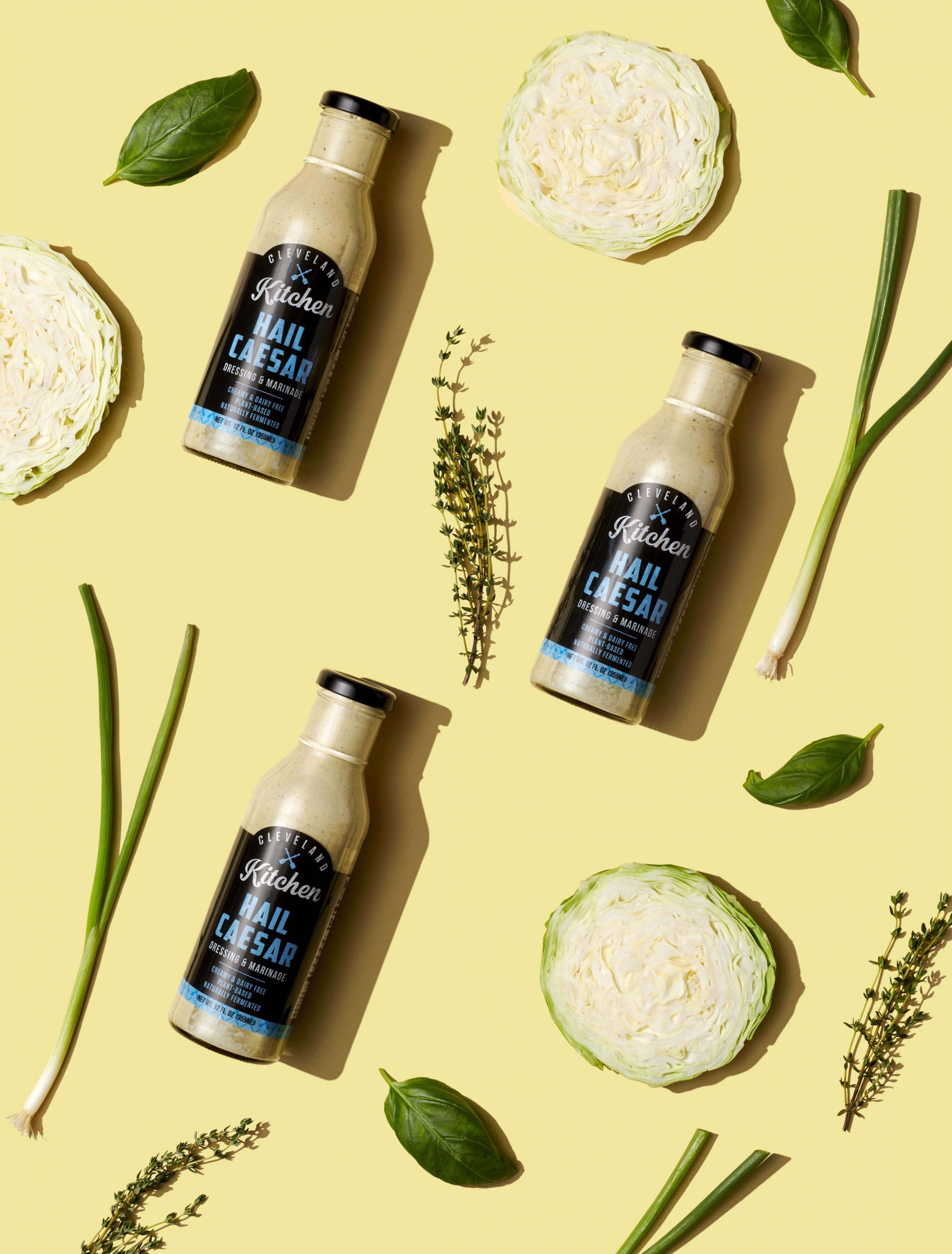 Swap: Ice cream
For: Sweet Nothings Organic Frozen Snacks
While we love indulging in store-bought vegan ice cream, we don't love the added sugars and processed ingredients that they're made with—and we always end up eating the entire pint in one sitting, oops! What's the solution? These fun-sized frozen desserts from Sweet Nothings! From Chocolate, Strawberry, and Peanut Butter to Coffee and Blueberry Beet, each flavor is made with just six ingredients. These sweet scoops are produced without any added sugar, preservatives, or chemical stabilizers. It sounds like a dream come true!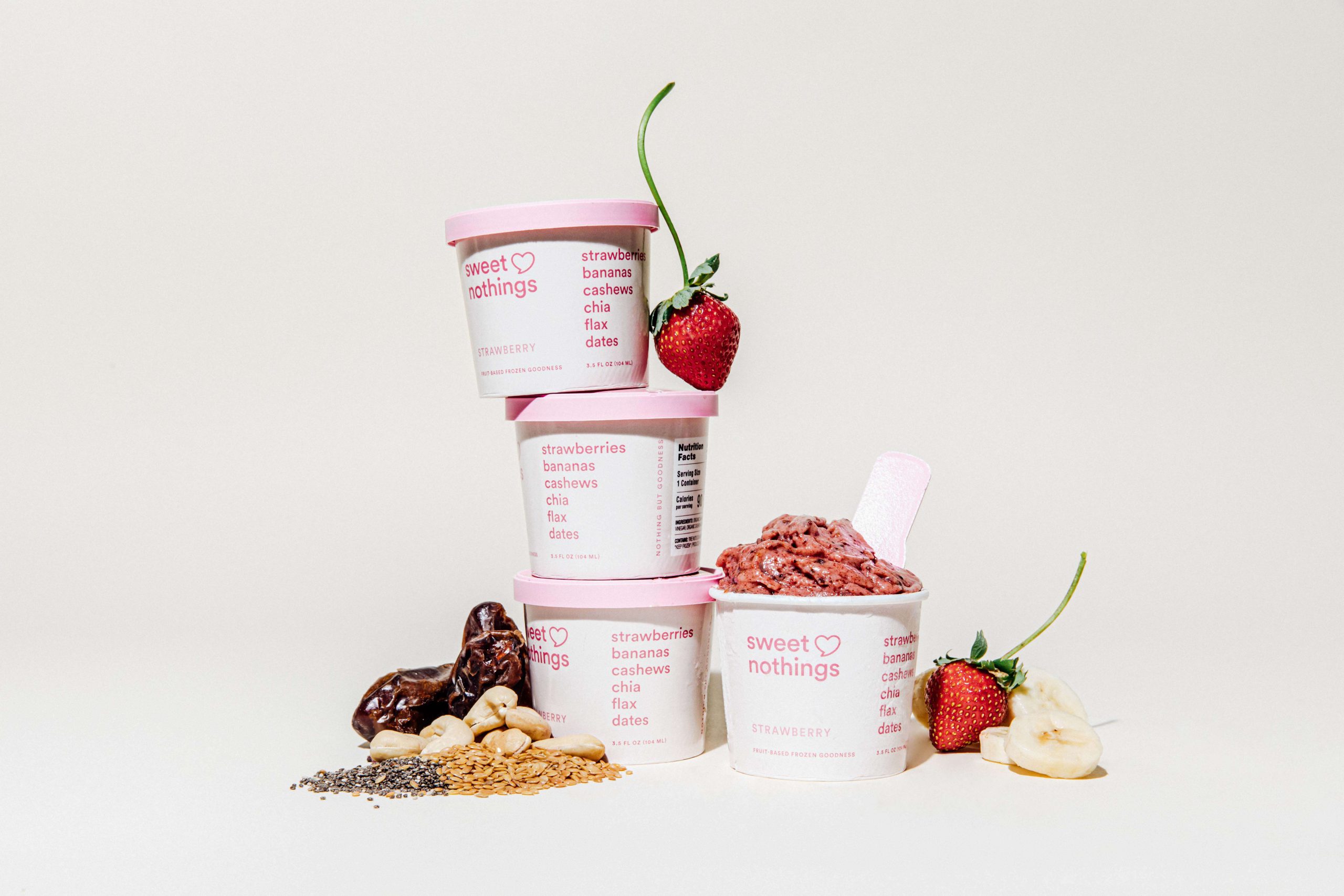 Swap: Regular pasta
There's nothing better than a warm, hearty bowl of pasta! Oh wait, there actually is something better––and healthier, too! A warm bowl of chickpea pasta! You probably already know of Banza by now, but their chickpea pasta is too good to leave off. This pasta alternative is gluten-free, low in carbs, high in protein and fiber, and wildly delicious! Choose from penne, rotini, shells, or spaghetti noodles and start boiling some water! Oh, and did we mention this product is available at major retailers? Target, Kroger, Walmart, Albertsons, Whole Foods, Thrive Market, Amazon, and many others.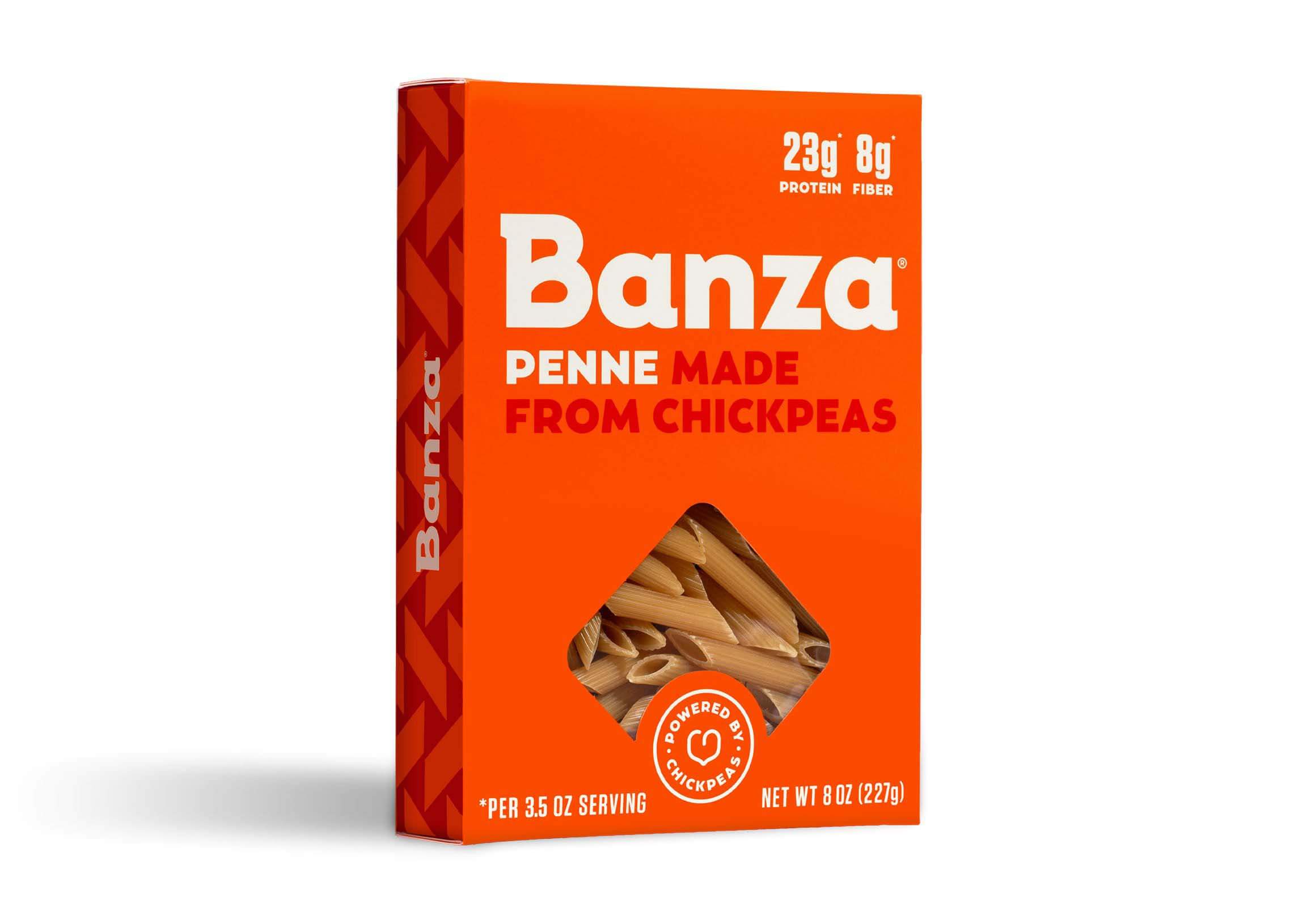 Swap: Greasy chips
For: Avo Crazy Avocado Puffs
Avocados are all the rage these days! From avocado toast and guacamole to avocado smoothies and desserts, those green cuties are in everything––including these puffed snacks from Avo Crazy! A bag of these Avocado Puffs come in at just 100 calories! Their flavors include Vegan Cheddar, Vegan Ranch, and BBQ. If you were ever a fan of Cheetos back in the day, or you just love snack foods, then these are right up your alley!